The New Year is here and the majority of people will make New Years Resolutions – just like they do every year. The question is – how many of those people actually stick to them? Despite people's good intentions to make changes for the better at the start of the year, most give up or just don't know where or how to start.
I think we've all been there. Every year I make a small list of resolutions in my head, they usually always involve 'exercise more', 'eat healthier' and 'spend less' and like most people, I start off well…
But these resolutions never last.
However I've made my mind up.
2020 is the year I change this.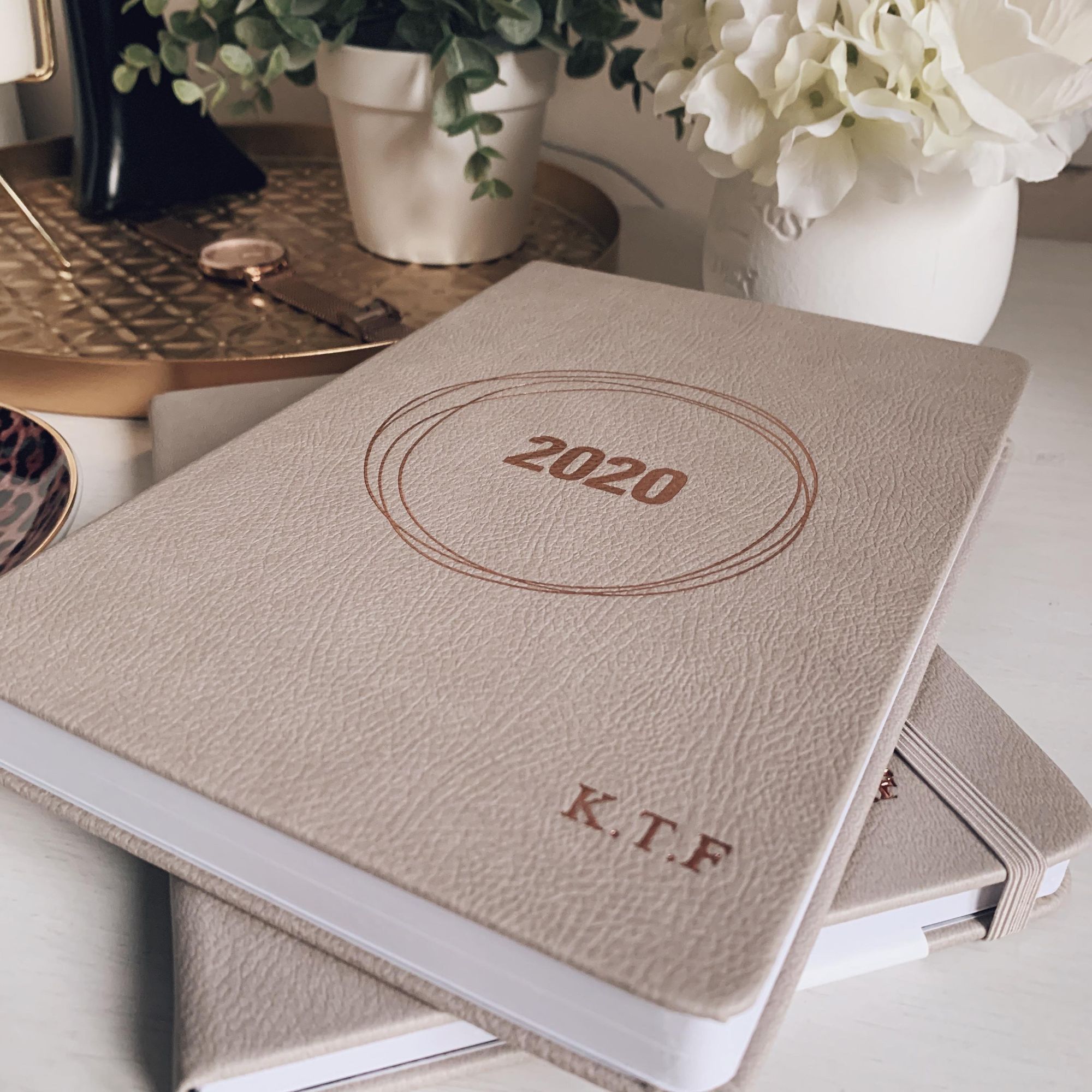 This year I've made a list of Resolutions/Goals for myself and my life and I'm going to stick to them. By sharing these with you, I'm also hoping it will help me stay on track too.
MY 2019 HIGHLIGHTS
AWESOME COLLABORATIONS
I've worked with some of my all time favourite brands over this past year and I am so excited to continue working with these into 2020.
Those moments when an email popped into my inbox from brands which I have loved and shopped from for years, were little like 'pinch-me' moments and I feel so grateful that I've had all of the opportunities I've had this past year.
Some of my pinch me moments have been working with: Public Desire, Quiz Clothing, Glossybox, In The Style, Look Fantastic, MVMT, Schwartz and Pixi Beauty.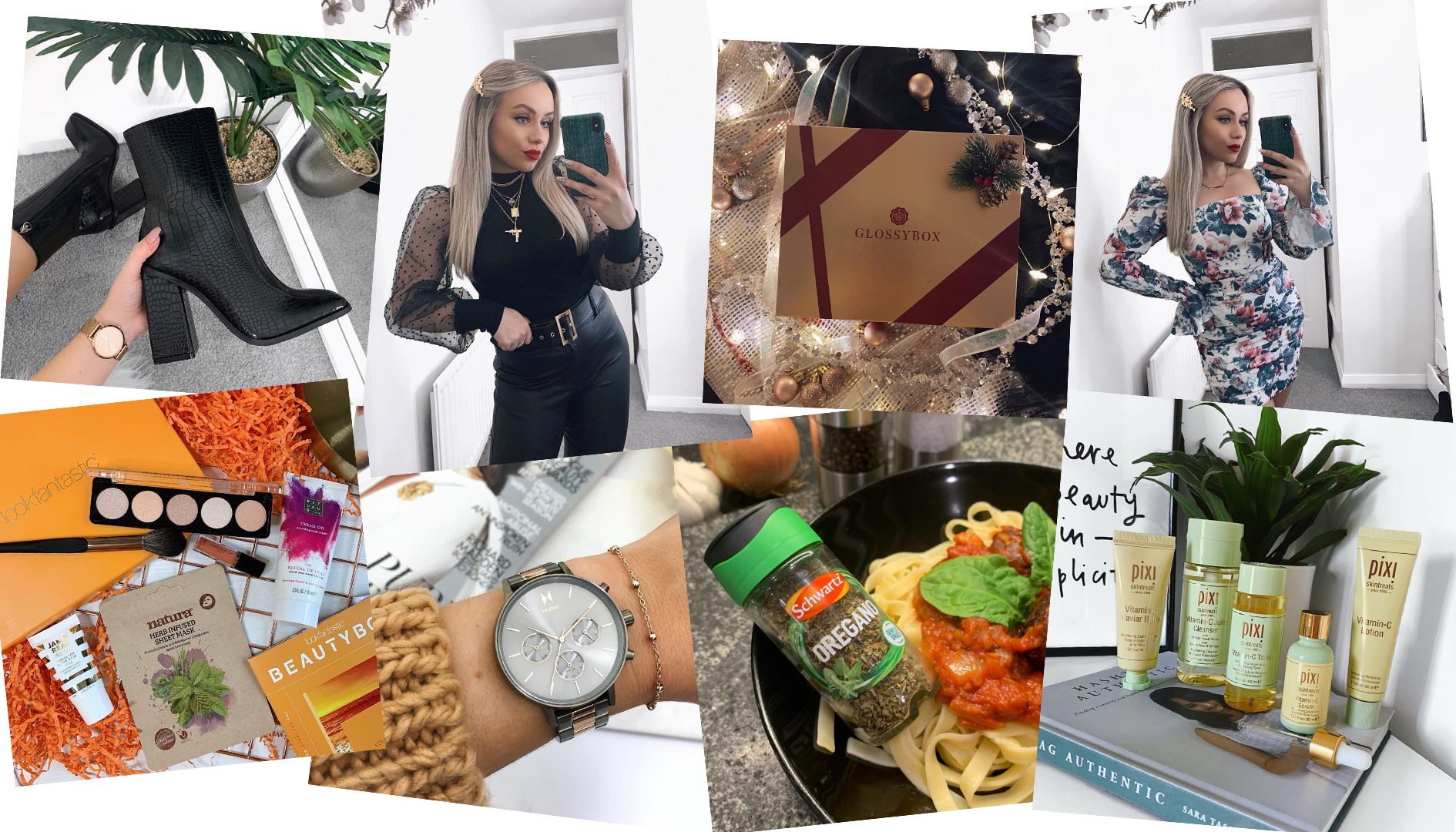 KEEPING ON TOP OF WORK/LIFE BALANCE
I work full time and have done since I left University in 2014, so all of my blog content, Instagram content and anything else is all done after work and on weekends. This means my life can sometimes be pretty hectic, especially around sales/Christmas time when I need to increase the amount of content I create.
I've been more disciplined when it's come to blogging and content creation and treated it almost as a second job, making sure I was keeping up with deadlines and collaborations whilst not burning myself out and I'm pretty pleased I've been able to stick to a pretty consistent content schedule.
THE LAW OF ATTRACTION
Recently I discovered the Law of Attraction. It's something I'd heard of before but never really understood or believed in – it all seemed a little wishy washy. But after hearing Youtubers and various other people online recommend reading The Secret and telling me how it changed their outlook on life completely, I decided to give it a go.
I've started reading several 'self-help' books around the Law of Attraction and I'm pleased to say it's turned me into a believer. I'm so happy and grateful that I've discovered this and I honestly believe that it's going to change my life for the better the more I follow it.
MAKING NEW FRIENDS
I've never really had a close group of friends since I left school, my friends have all been made in random places – past jobs, holidays, through friends of friends etc. but as none of them are involved in the blogging/Instagram world it's not something I've been able to 'do' with them.
But thanks to Instagram, I've been able to meet the loveliest group of girls who all do the same thing as me. And in November we all met up in London. A few of them in particular will definitely be friends for life.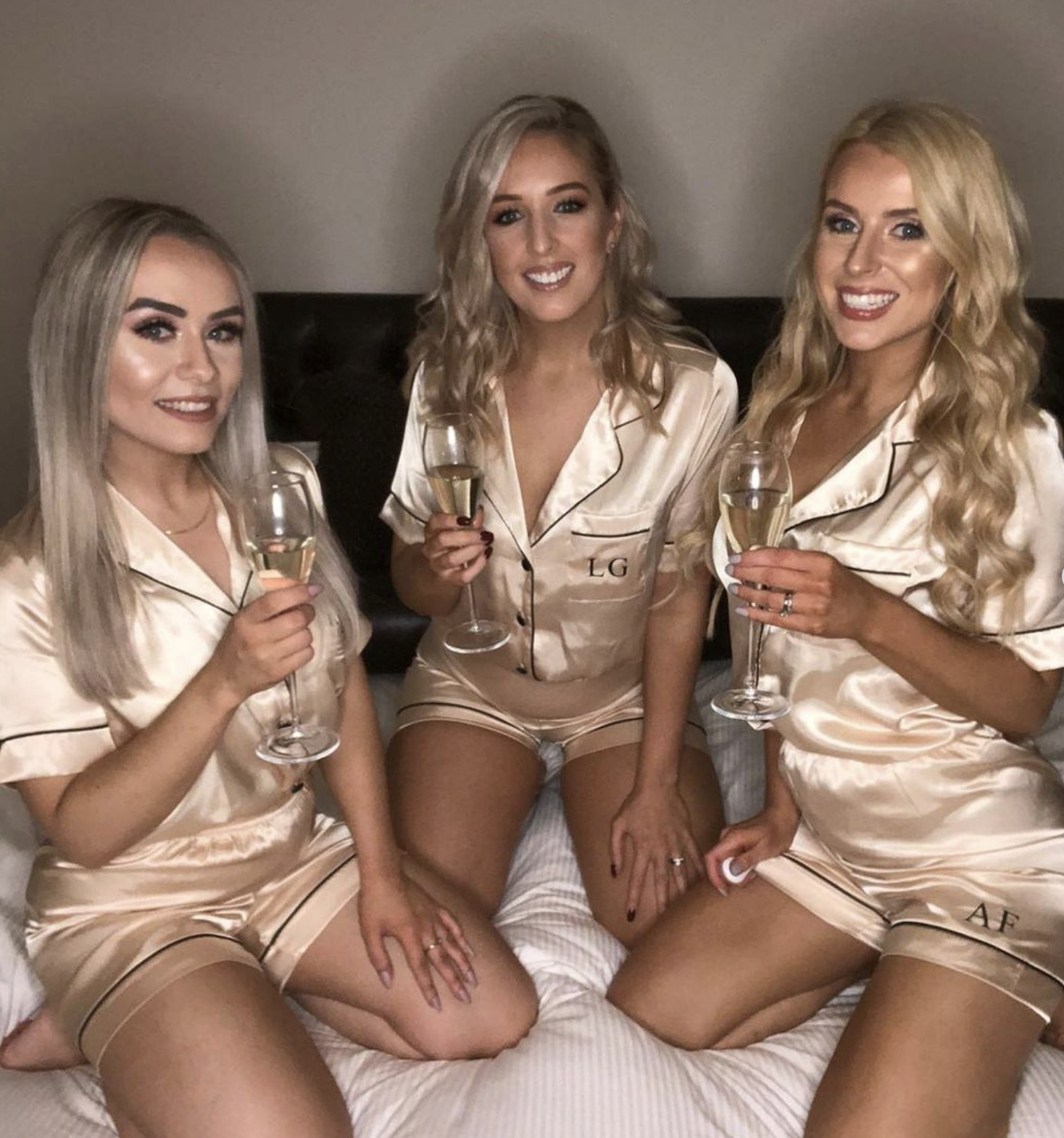 If you wanna check out these gorgeous girlies find them on Instagram
@xlaurengregoryx and @_abyfoxx_
NOW ONTO MY 2020 GOALS…
1. READ MORE BOOKS
I used to be such a bookworm – I just loved to read. But nowadays it's not often I pick up a book. Over the past few months I've bought several books which have been recommended to me, and others which I thought would be useful, or I'd enjoy reading.
I've started to read a handful of these but not finished one yet… so my first goal is to read more books and read more often. I've bought the books for a reason so I'm going to use them to their full potential.
2. BE MORE CONSISTENT WITH POSTING ON MY BLOG
Blogging is something I enjoy so much, I only wish I could blog full time! But with working full time and only having the evenings and weekends to write, create, edit and post content, sometimes I've found that time has got the better of me.
One of my goals is to be more disciplined this year, and post more often on my blog – I'm going to aim for at least 10 blog posts per month and include a mixture of reviews, beauty, food, fashion and lifestyle posts.
3. EXERCISE MORE
You knew this one was coming didn't you…
I think this is one of everyone's New Years Resolutions, right? And yeah it's been mine for the past few years. But like I said earlier. I'm going to do it and stick to it this year. As I get closer to 30 the window for getting my perfect body is closing, so this is the year I make it happen.
Yeah it's going to be tricky – my diet isn't great at the moment and it will require me making more food fresh from scratch (which again is time consuming) but I'll make it work.
You can literally achieve anything you put your mind to and I'm putting my mind to this. Plus my boyfriend is a qualified PT and we have enough equipment in our house to open our own gym so really I have no excuse!
4. SHOP LESS!
For the past 2 years I've used the excuse of 'I'm a blogger I need the latest things to create content with so I need to shop'. But it's getting to the point where my wardrobes are overflowing, I have enough makeup to open a shop and I literally don't need anything else. Plus, I'm collaborating with a lot of my fave brands now so I shouldn't need to shop on top of that…
This resolution also stemmed from a little exercise me and Dan did last month – we sat down and added up how much money I actually spend on clothes and shoes each month… over the previous 3 months it totalled £1,500. So £500 per month. I honestly hadn't even realised how much I was actually buying. So yeah… time to stop spending and put that money to better use.
5. MINIMALISE
So this one follows on from the previous resolution. Whilst shopping less will mean less items are coming into my wardrobe, it's time for more to leave my wardrobe.
I'm the kinda girl who has an overflowing wardrobe, wears the same 3 items over and over and regularly stands in front of the wardrobe claiming I have nothing to wear.
I only keep items I genuinely like and would wear… but it's time to condense my wardrobe and just keep key pieces I can style different ways.
6. USE MORE MAKEUP/SKINCARE PRODUCTS
As a blogger, I receive a fair bit of skincare and makeup products regularly and I'm so grateful I have the opportunity to try these out. But… show me a 20% discount code for Look Fantastic and I'm on there buying anything I think sounds good. And then because I have skincare and makeup overload, I don't use all of it…
I throw so many products away that I've had for such a long time and haven't used – and it's wasteful.
So I'm going to try and change up what I use and try to use different products instead of the same ones and keep re-buying the same.
7. START A YOUTUBE CHANNEL
This is something I've wanted to do for such a long time but I've 1) been too shy and 2) not had a laptop that was powerful enough to actually edit a video longer than 30 seconds on Premiere Pro.
But… I've just bought myself the brand new Apple Macbook Pro 2019 which is more than I need to create the videos… so now I have no excuse. And if I want to do something, I need to just put my mind to it and get on with it. So… see you on YT soon!
8. START A GRATITUDE DIARY
Starting a gratitude diary is recommended in The Secret, and again I've seen lots of people incorporate gratitude into their morning routine. Whilst I'm not going to be writing down what I'm grateful for at 5am every morning before I leap out of bed to get ready for my 7-3, it's something I want to do in the evenings.
So those are my 2020 New Years Resolutions/Goals. Hopefully I will stick to them this time!
Have you made any New Years Resolutions? Let me know in the comments!
*The diary photographed in this post was kindly gifted to me by ThreeSixFive but I was not obligated to post about it.