Ladies, this March is your time to shine. This month's Glossybox is for you and it's all about making you look and feel incredible and ready to take on the world.
The 'All Eyes On Me' theme of the March Glossybox is all about getting 'spotlight ready' with four must have makeup products and a skincare product that I can't live without. So, if you're ready for fierce eyes, glowy skin and the perfect pout, let's take a look inside the box!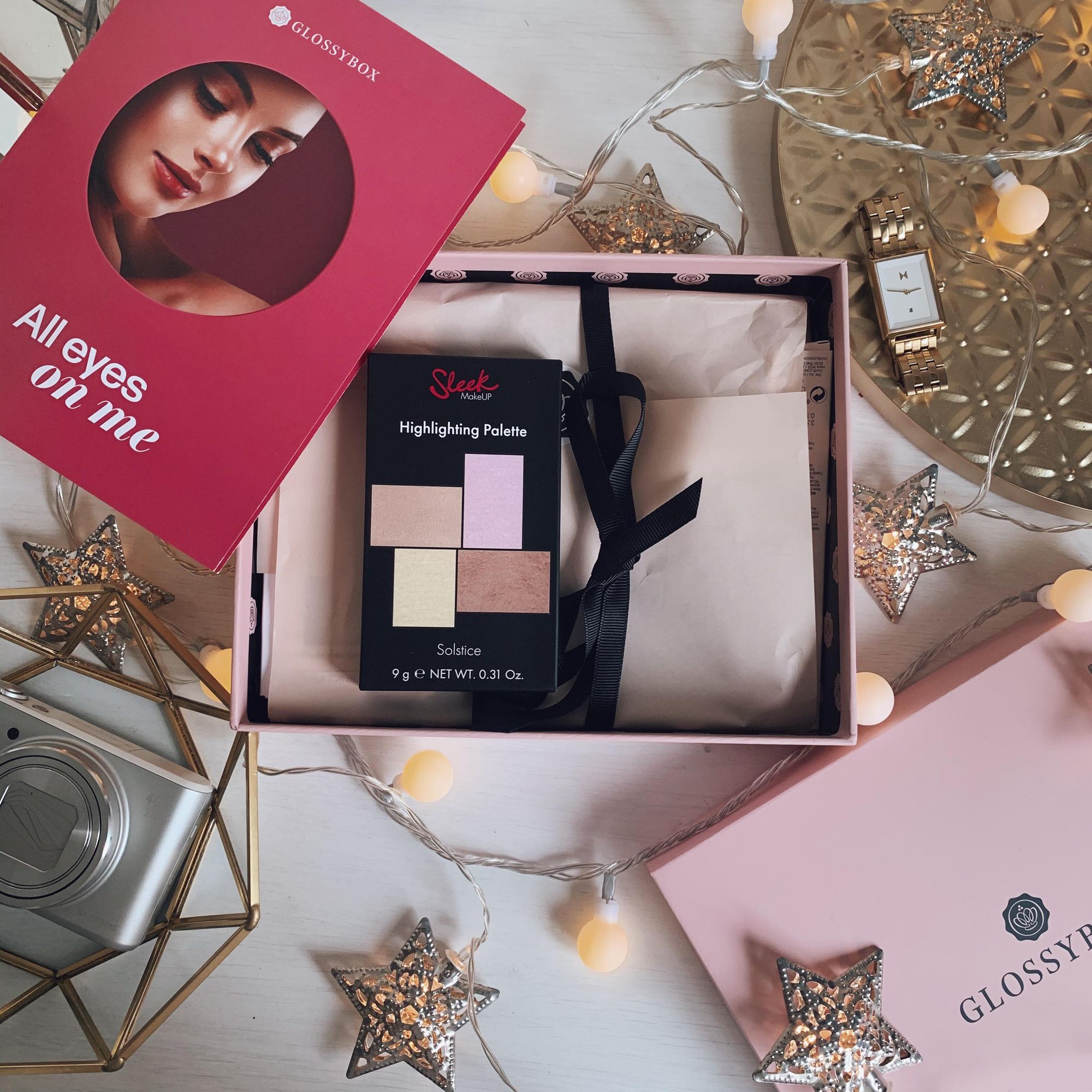 1. EYEKO BLACK MAGIC MASCARA – WORTH £10
The only deluxe mini product in the box is the Black Magic Mascara from Eyeko. The carbon black formula and curved brush defines the lashes whilst lifting them and making your eyes pop. If you're wanting voluminous lashes with a dramatic finish – it's right here in a tube.
The Eyeko Black Magic Mascara isn't just a mascara to lift, curl and add definition to the lashes… it is also infused with keratin and shea butter to condition the lashes and keep them super soft.
Apply a generous layer to your top lashes from root to tip, then apply to each lower lash individually (turn the want vertically) to get the best results.
The Eyeko Black Magic Mascara can be found here.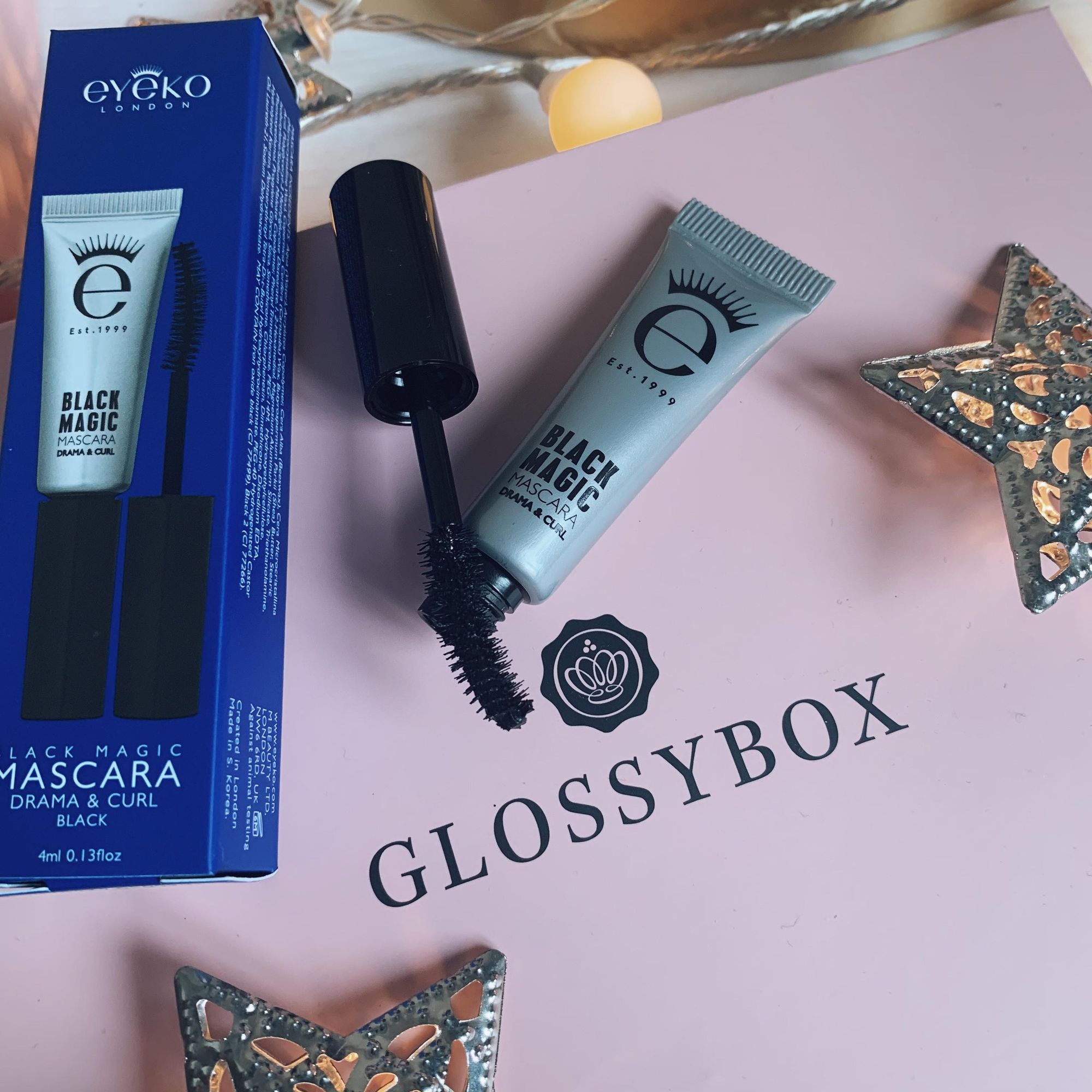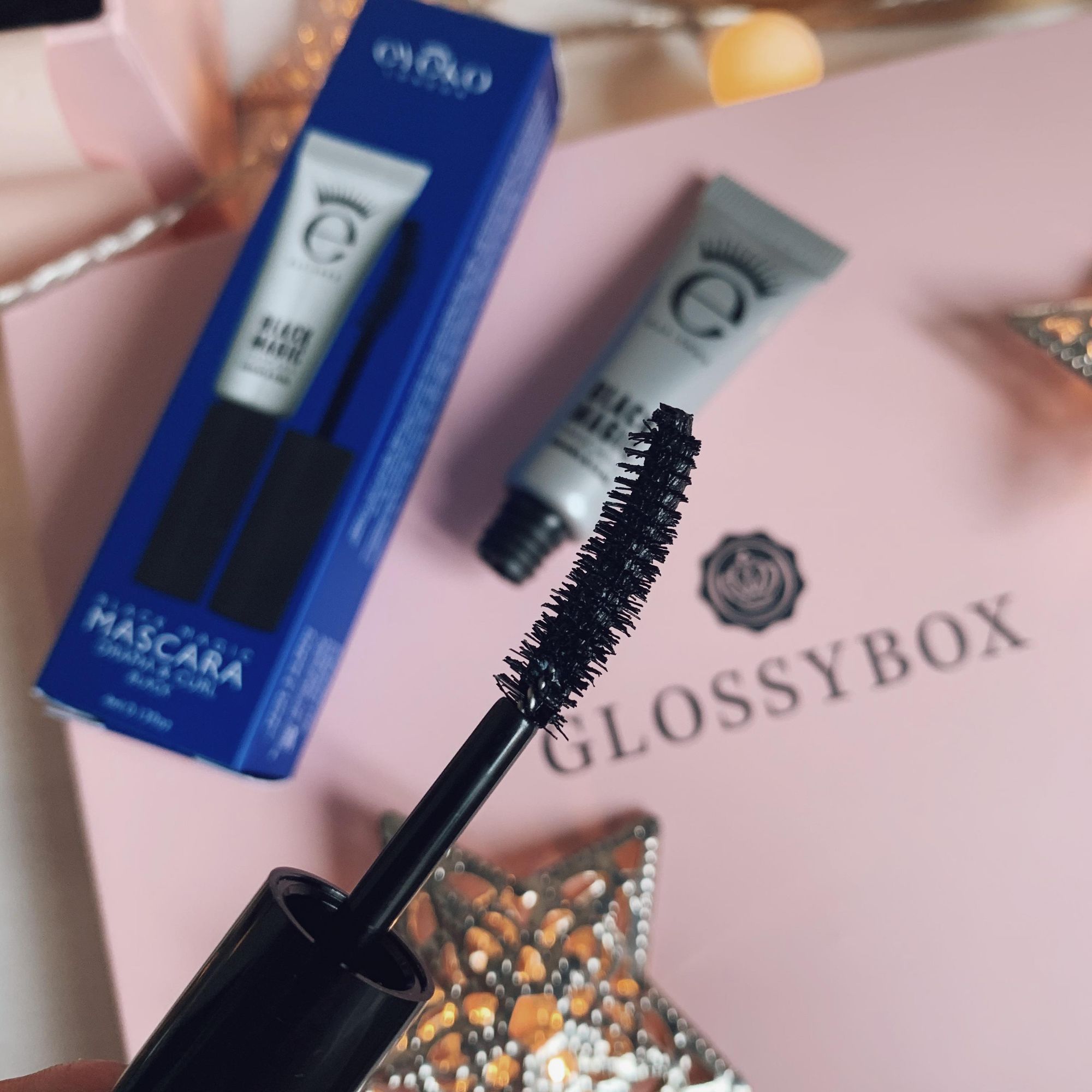 2. CIATE – STAMP & DRAG LINER DUO – WORTH £15
If you're the kinda gal who loves a winged eyeliner but struggles to get that flick just right, or start with a thin line but end up resembling a panda after trying to match each eye, eye-to-eye (we've all been there), then this next product is for you.
The Ciate Stamp & Drag Liner Duo is literally what it says…. An eye liner duo, one end is a stamp and the other a felt pen. The idea is you use the stamp to get the perfect shaped flick and then using your pen you continue the line from the flick, to the inner corner of your eye.
Not only will it give you a perfect sized wing, but it will save so much time for those of us that usually spend a minute or so every day perfecting our wings. One simple stamp of a pen and then drag the pen across your lid and you're done.
If you wanted to extend the wing, you've already got the base shape so you can use the pen to continue the shape for a more dramatic look.
The Ciate Stamp & Drag Liner Duo is full sized and can be found here.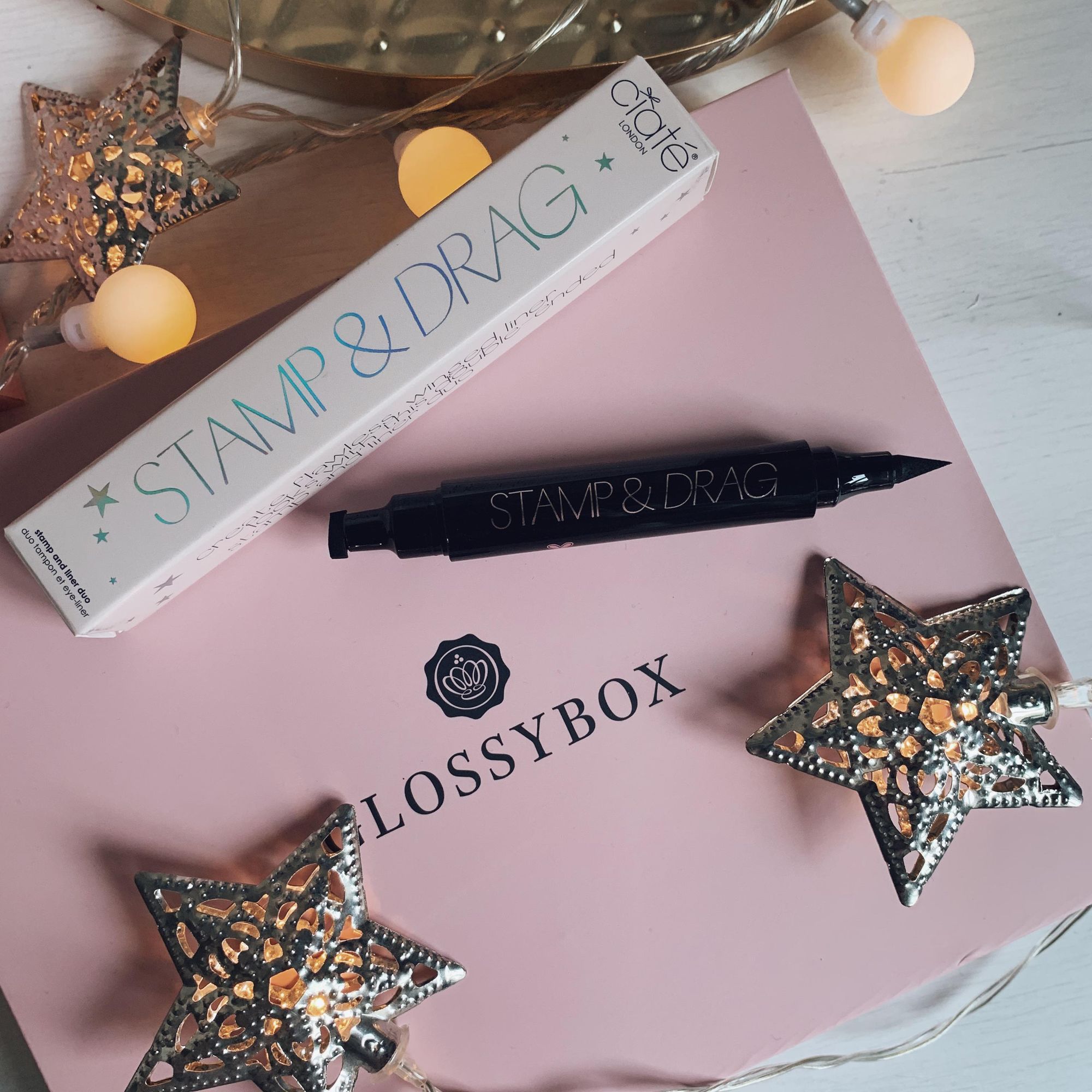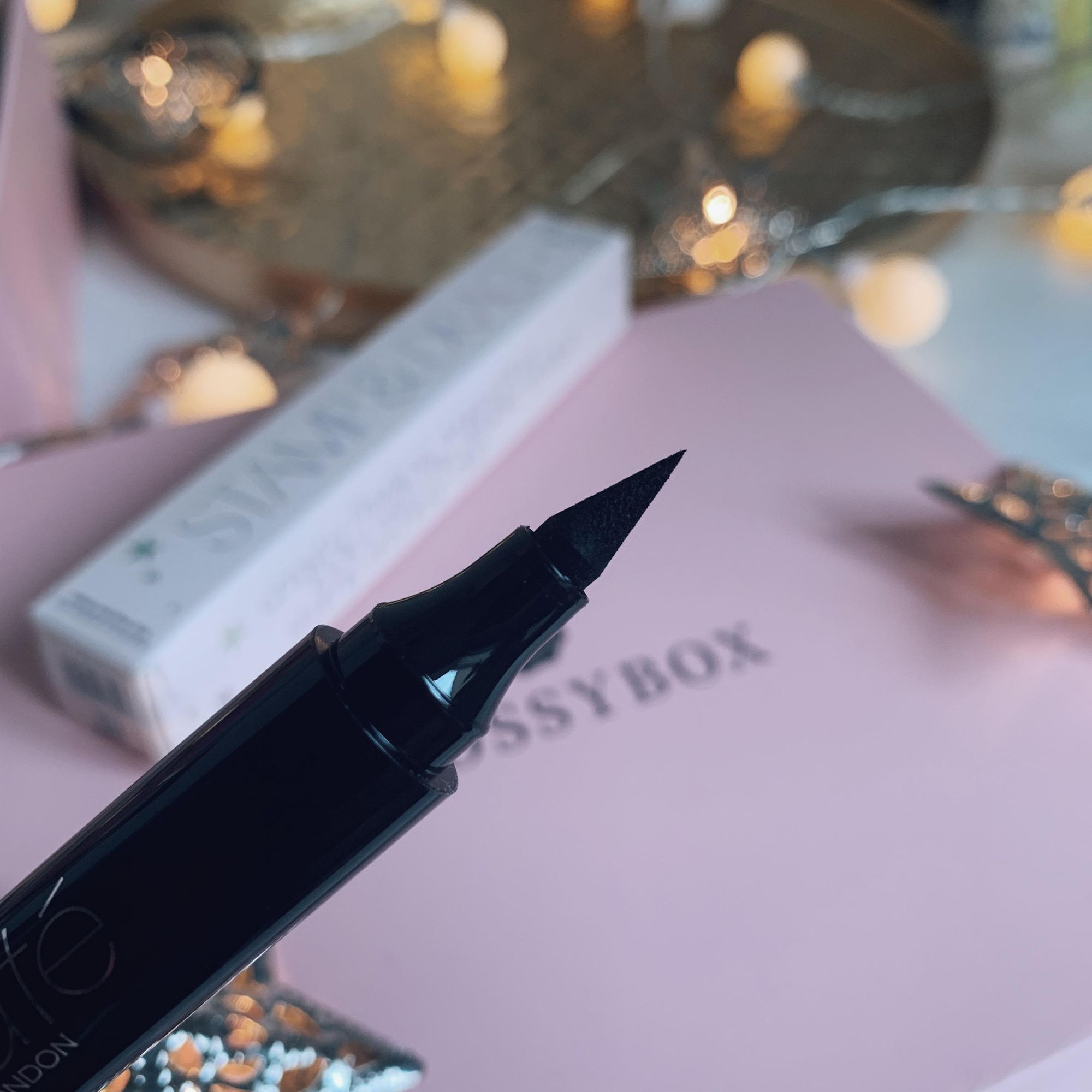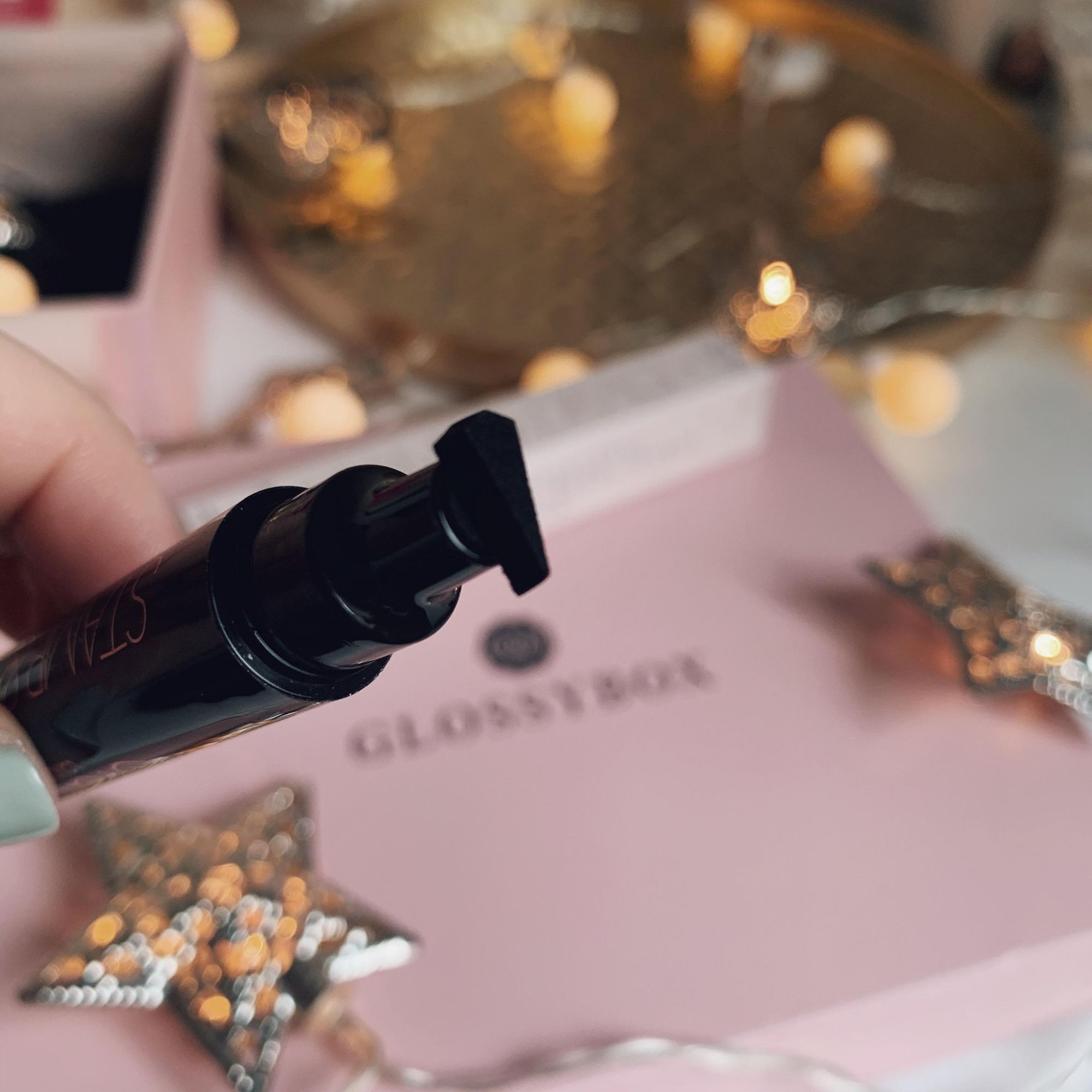 3. SEBAMED – Q10 LIFTING EYE CREAM – WORTH £7.29
Next up is the only skincare product in the March Glossybox – the Q10 Lifting Eye Cream from Sebamed. This brand is new to the UK and focuses on medicinal skincare with a ph of 5.5.
This eye cream is formulated with coenzyme Q10 which stimulates collagen production and encourages healthy tissue growth. It also contains hydrating ingredients to keep the delicate skin around the eye area moisturised.
It claims that the cream actually reduces wrinkles in 28 days so I'm super excited to try this out and see if I can see a subtle difference around my eye area!
The Sebamed Q10 Lifting Eye Cream is full sized and can be found here.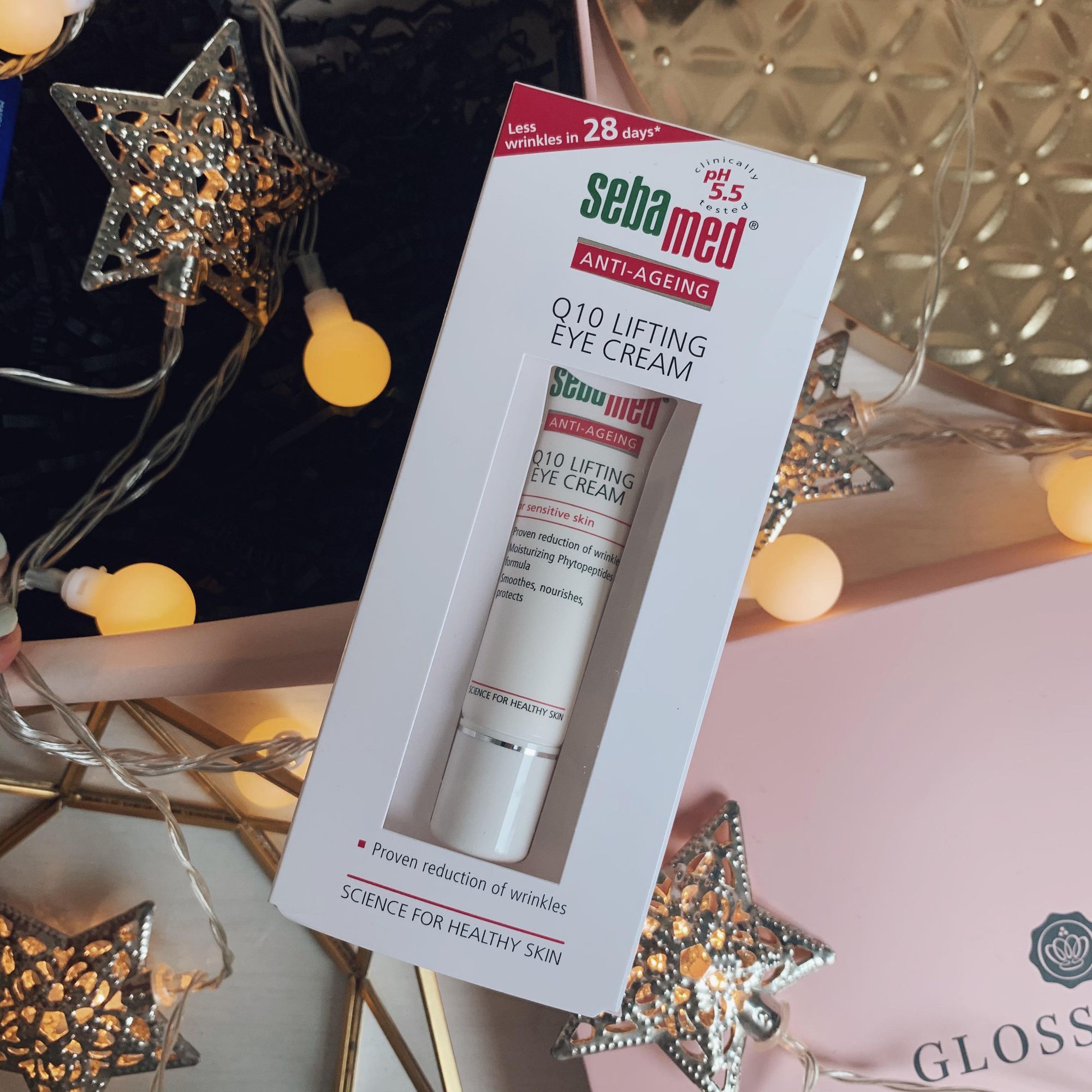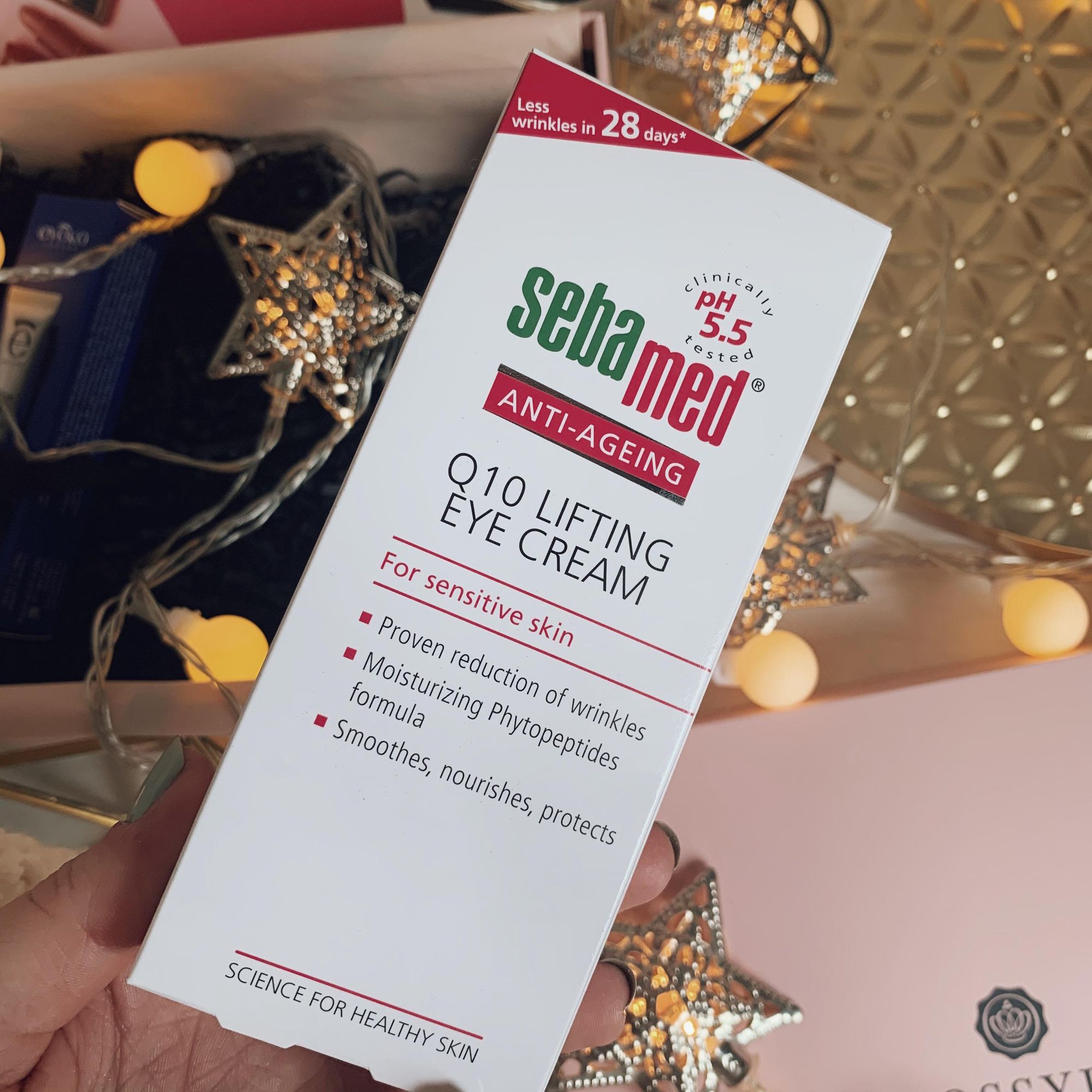 4. SLEEK – HIGHLIGHTING PALETTE IN SOLSTICE OR COPPERPLATE – WORTH £9.99
The Sleek highlighting palette is included in this month's Glossybox and you will receive one of 2 palettes, the Solstice or the Copperplate. Both palettes boast beautiful glowy colours to give your skin the perfect glowy finish and highlight all your best features.
I received the Solstice palette in my box which is a mix of cream and powder product. The pinky lilac shade looks a little bold but when this is applied to the skin it gives a highly pigmented lilac hue and brightens the face – the perfect shade to highlight the cheekbones and inner corners of the eyes. The gold is perfect for catching the light without looking too bold – perfect for a subtle no makeup makeup day!
The shimmer peach is a beautiful silky powder with a slight warm undertone – I'd use this shade to highlight the brow bone. The creamy shade is a more natural highlight and once applied onto the skin, can be set in place with one of the other powders, or if you're aiming for a more natural glowy look it can be worn alone.
The powder shades can also be applied to the body for extra glow.
The Copperplate palette is Sleek's first full powder highlight and features gold and copper tones. Either wear these individually across different parts of the face, or apply altogether, sweeping a brush across all shades before applying to the face.
Step back and admire how the light catches your face, you go glow girl!
The Sleek Highlighting Palette in Solstice can be found here.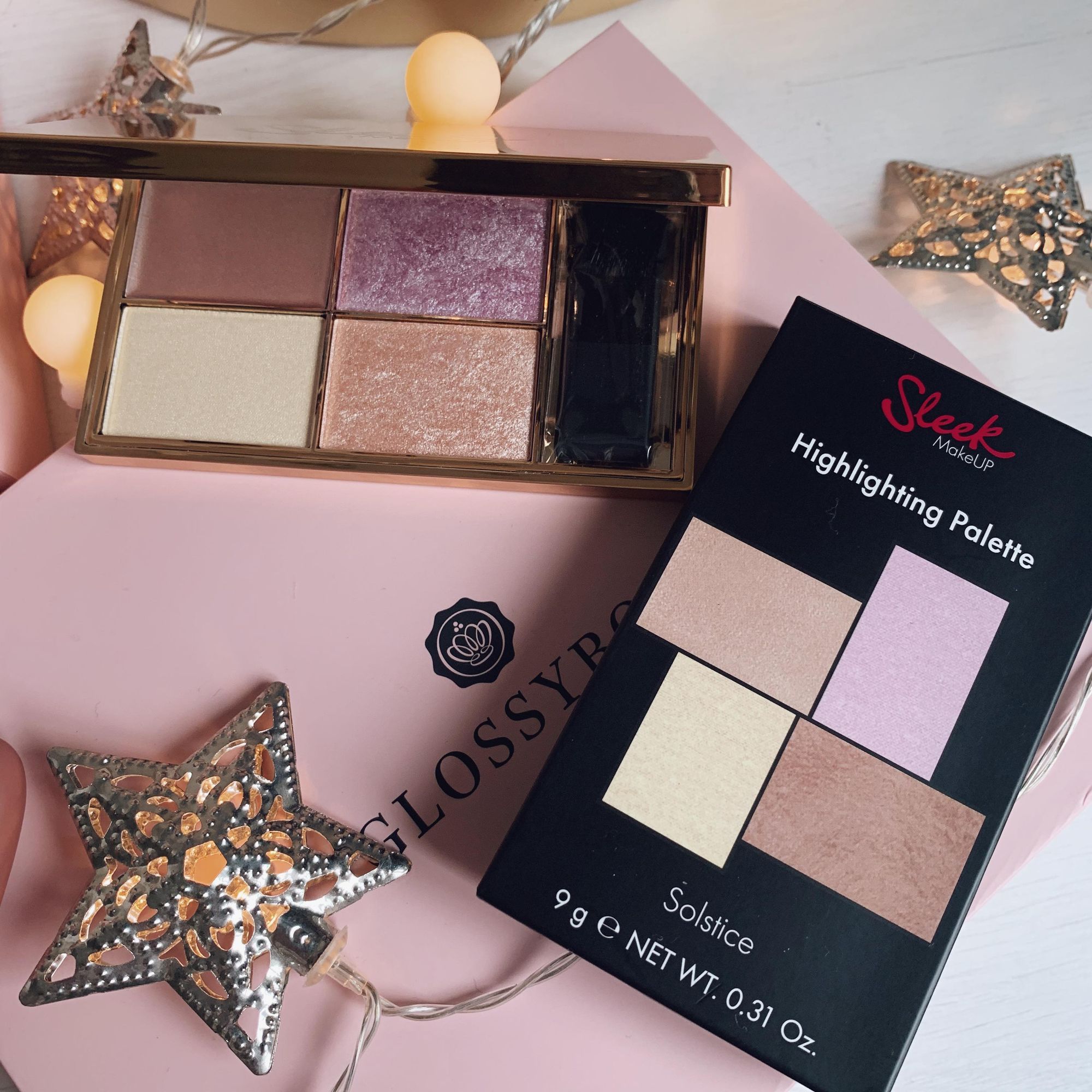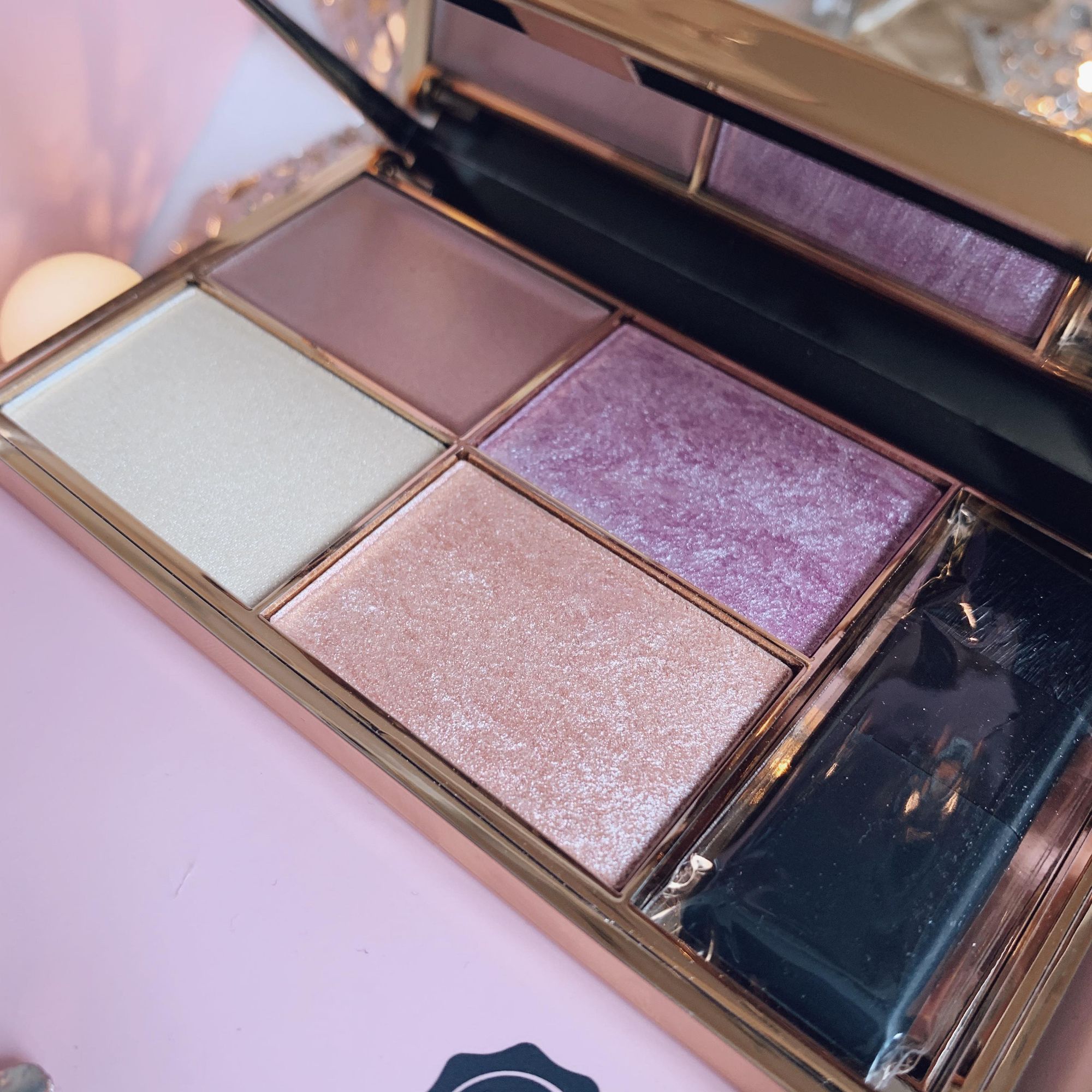 5. MCO BEAUTY – LONG LASTING LIPSTICK – WORTH £15
The final product in the March Glossybox is a long lasting lipstick from MCo Beauty in the Shade 'Flawless'.
With an ultra creamy finish and hydrating formula, it applies really smoothly and doesn't dry the lips out whilst wearing it.
The colour is a gorgeous deep nude/pink – definitely my colour for an everyday makeup look!
The Mco Beauty Lipstick can be found here.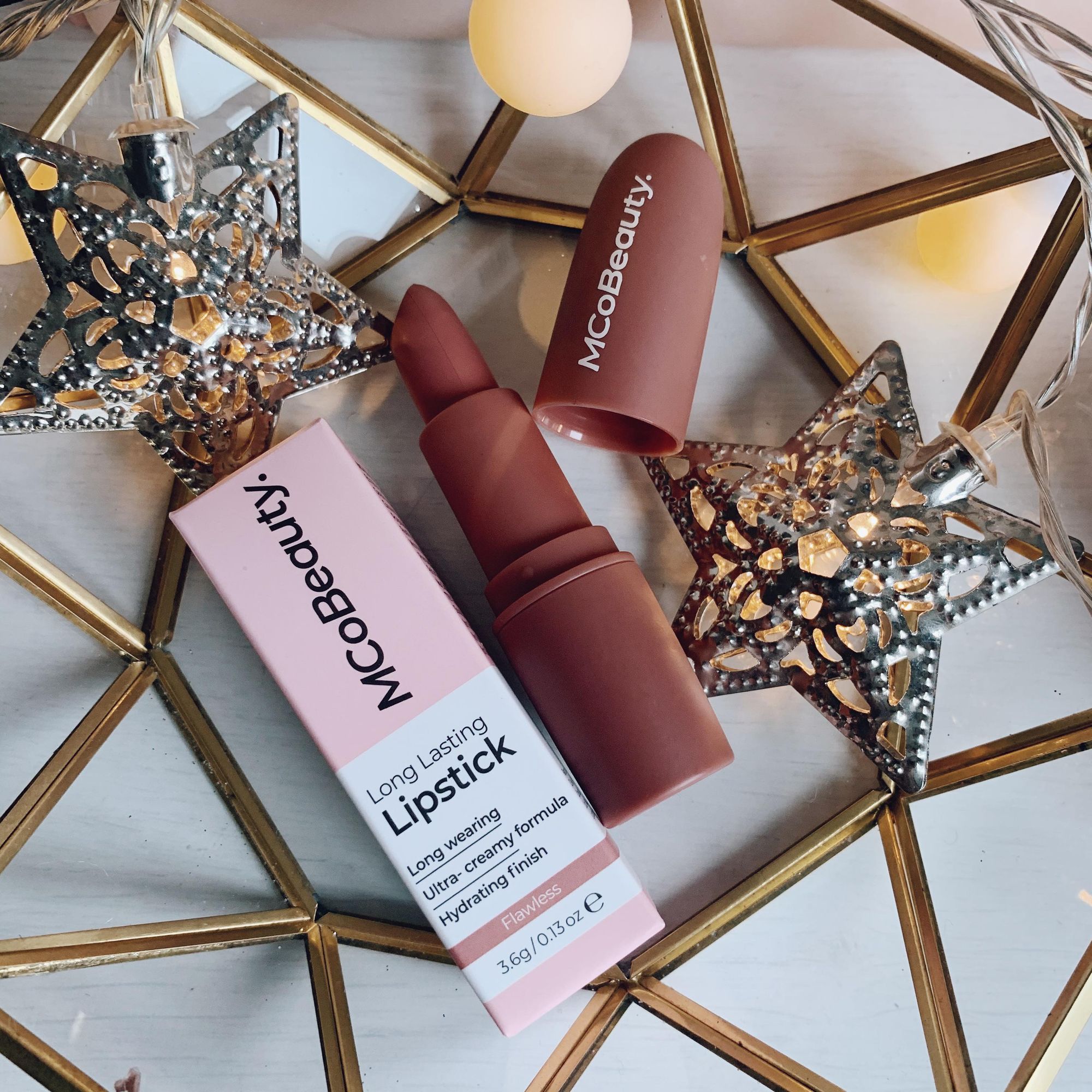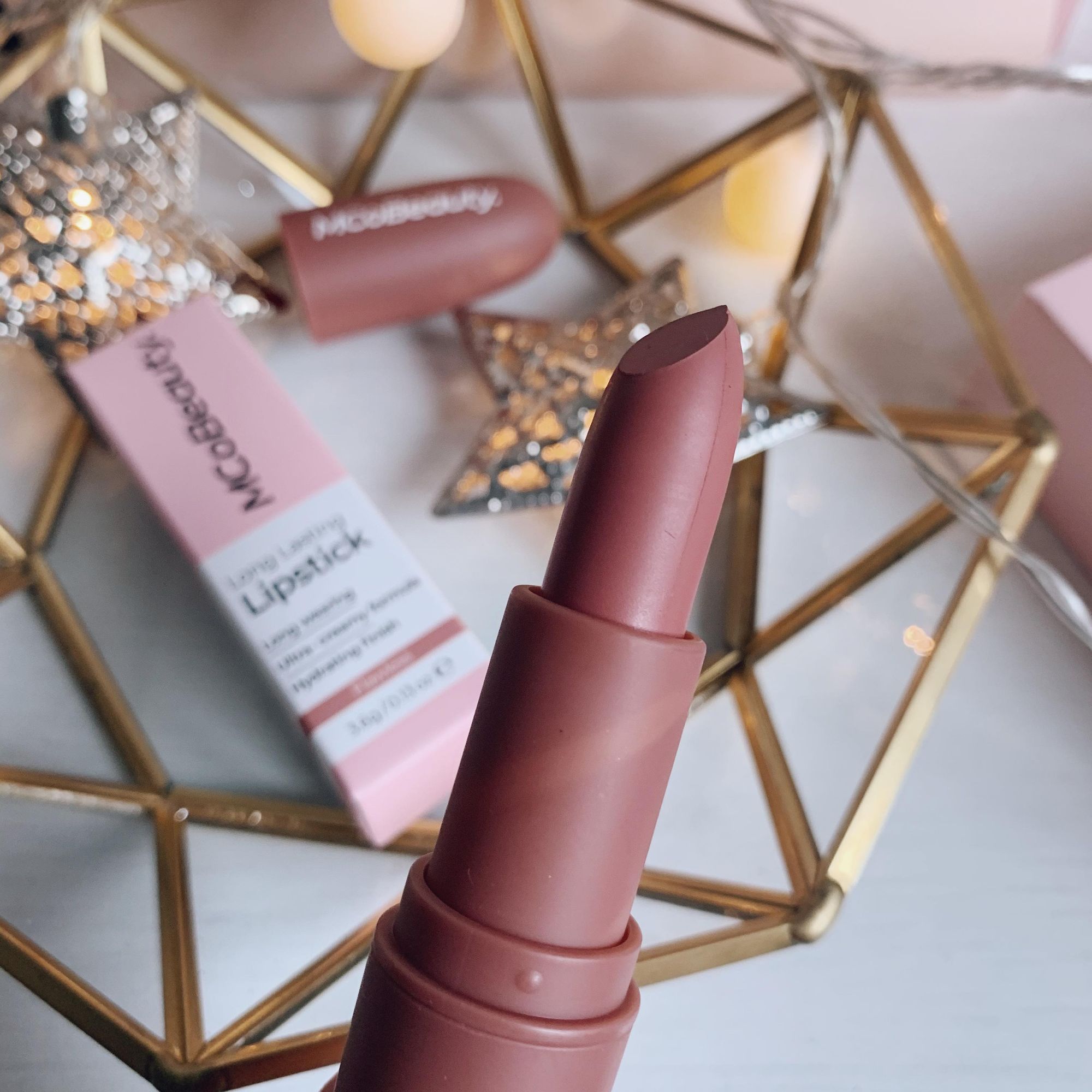 The entire contents of the box are worth over £57 which is crazy considering how much the box retails for. You can also get 20% off your first Glossybox (and pay only £8) using code KTF20.
Glossybox have another incredible Limited Edition box launching next week. The Mother's Day Limited Edition Glossybox launches on 10th March at 9am for subscribers and 12pm for non-subscribers. Subscribers can pick it up for £25 rather than the full price of £30. Containing 13 products which are a mix of makeup, skincare, perfume and other treats, this is a box you don't want to miss out on! Set your alarms, Glossies!