Wow, are we in for a treat this month!
The April Glossybox is here and I must say it's up there as one of my all time fave boxes! The theme this month is 'blossom' so think gorgeous floral scents, beautiful pink shades and a whole load of goodness to refresh your skin and welcome Spring into your life.
The iconic pink box brought us 5 products this month, four of which were full sized and totalled £110… madness.
Anyway, let's take a look at what was inside the April 2020 Glossybox!
1. NAILS INC. BLOSSOM KISSES NAIL POLISH
Full size – worth £11
First up is a full sized nail varnish from Nails Inc. If you've not heard of Nails Inc before then you must have been living under a rock… it's an incredible brand!
The nail varnish is a gorgeous pastel pink shade called 'Blossom Kisses' – perfect for the Blossom Glossybox! The bottle says the colour is meant to last up to 10 days on the nails. I tried this but after around 6 days it had started to chip… maybe the fact I was cleaning didn't help but I was still pretty impressed with 6 days of perfect nails!
If you want to check out a video of me applying this to my nails following a base coat and then following with a top coat, check out the IGTV video here.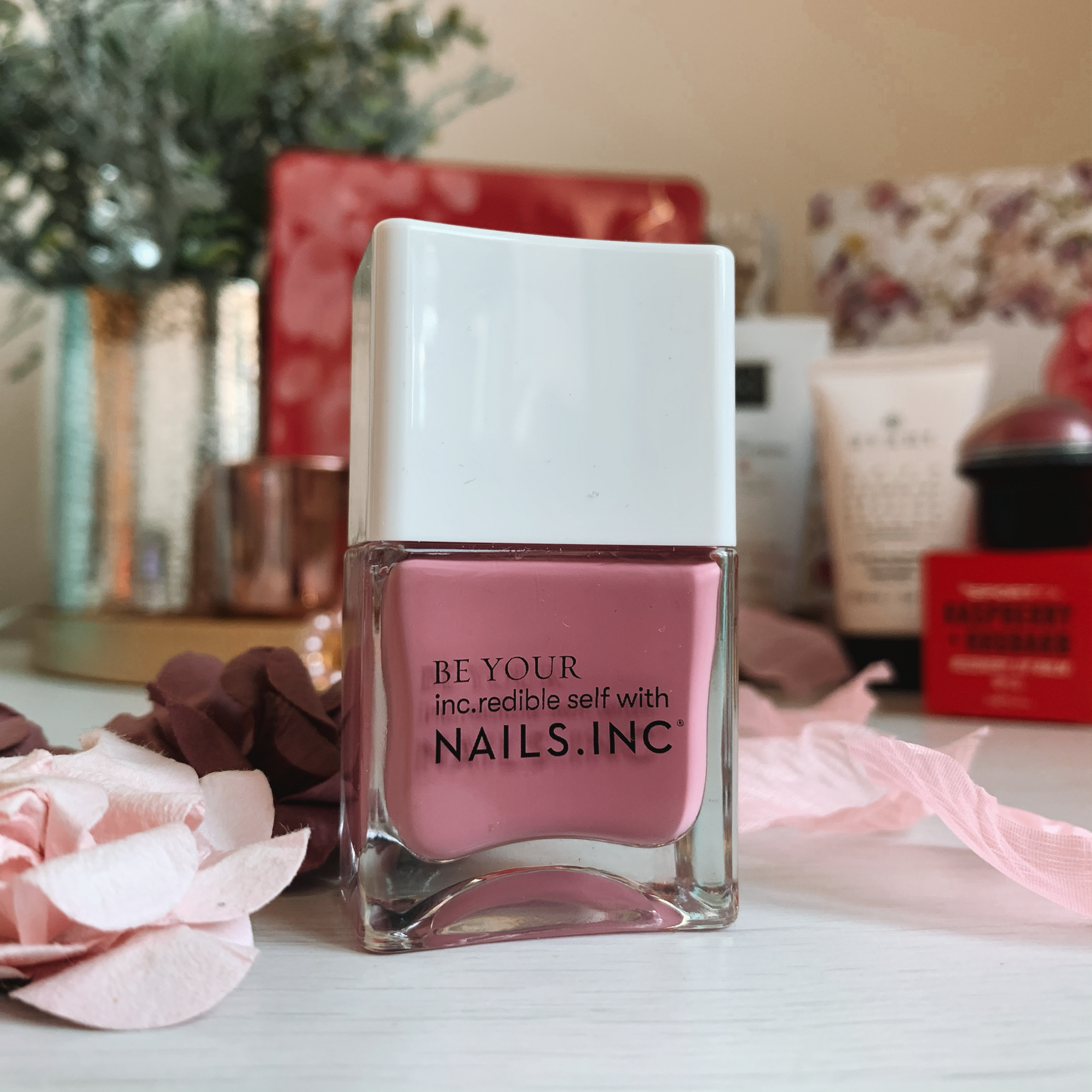 2. AVANT GENTLE ROSE BEAUTIFYING FACE EXFOLIANT
Full size – worth £92!
Yep, you read that right. This product is worth £92.
This might seem a little pricey for a tube this size, but once you take a look at the ingredient list you'll understand why. All Avant products I've tried are SO good for the skin and this one is no different. It contains rose extract and vitamin B too which work to hydrate and smooth the skin. To use, just apply to the face, work it into the skin in circular motions and then rinse off.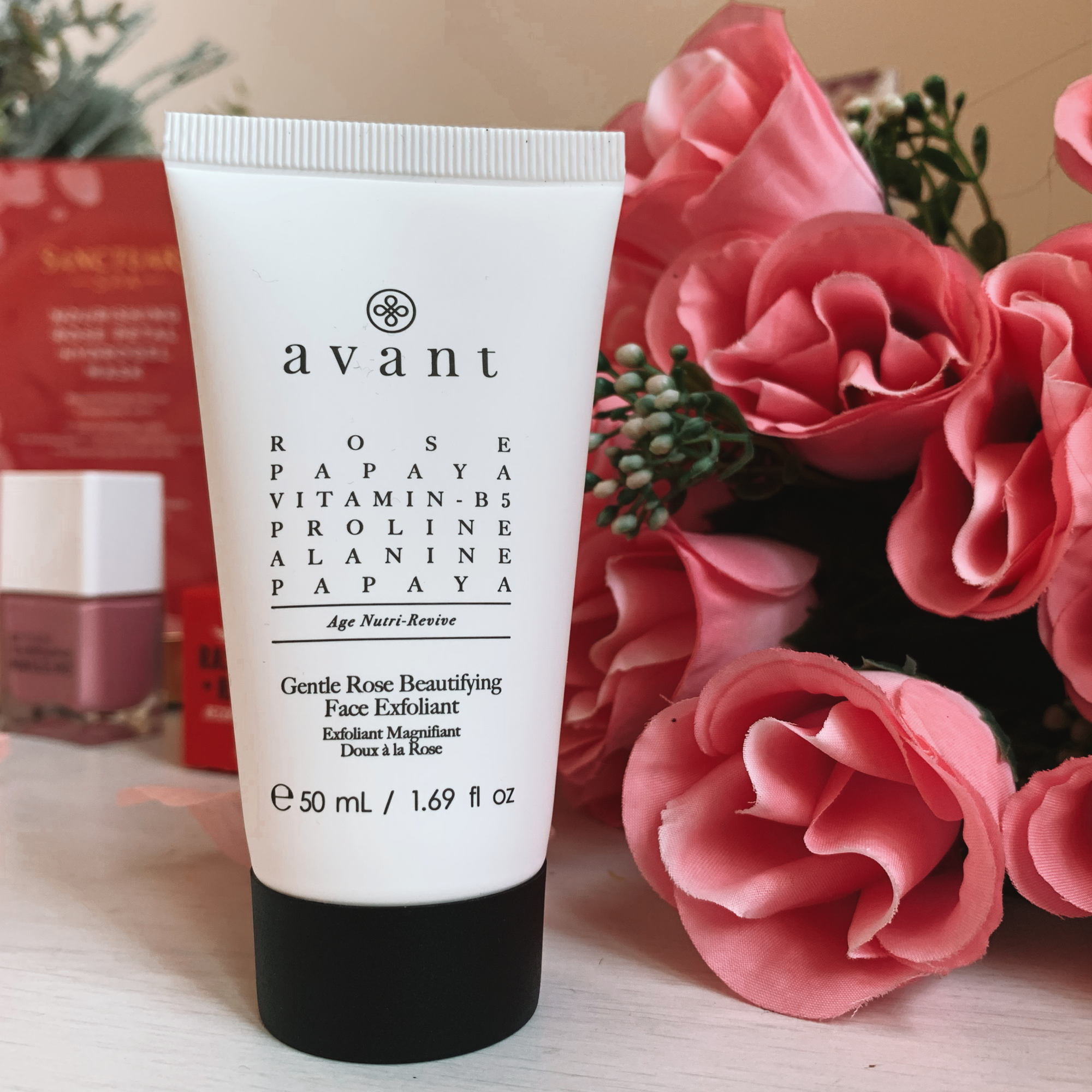 3. RITUALS – THE RITUAL OF SAKURA SHOWER SCRUB
Deluxe Mini – worth £4.60
Not only is Rituals one of my fave brands, this is also one of my fave scents from them! The Ritual of Sakura scent is cherry blossom and rice milk and it smells good enough to eat.
This is a two in one cleanser and exfoliator scrub which you can use once a week in the shower. Your skin feels so soft afterwards and it smells so good!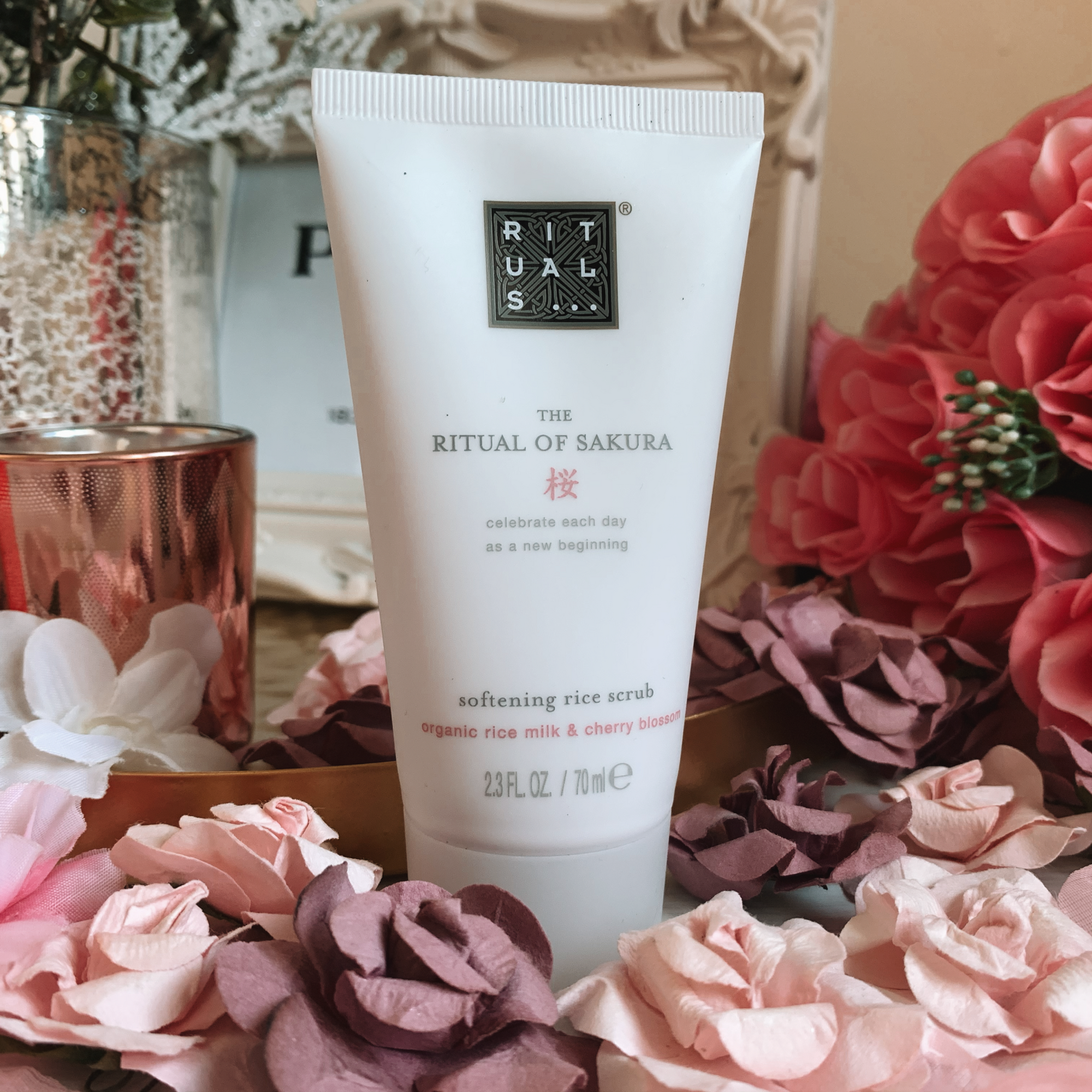 4. SANCTUARY SPA NOURISHING ROSE PETAL HYDROGEL MASK
Full size – worth £7.50
Next up is a sheet masks for the face, from Sanctuary Spa. I've never tried the Sanctuary Spa masks before but their body butter is lush so I am looking forward to trying this one!
It's infused with rose petals and natural extracts to deliver vitamins, minerals and antioxidants to the skin. Your skin is left feeling moisturised, redness is reduced and free radical damage has been repaired. You leave this on for 15 minutes (and try not to scare the dog) then remove, massaging the excess serum into your skin.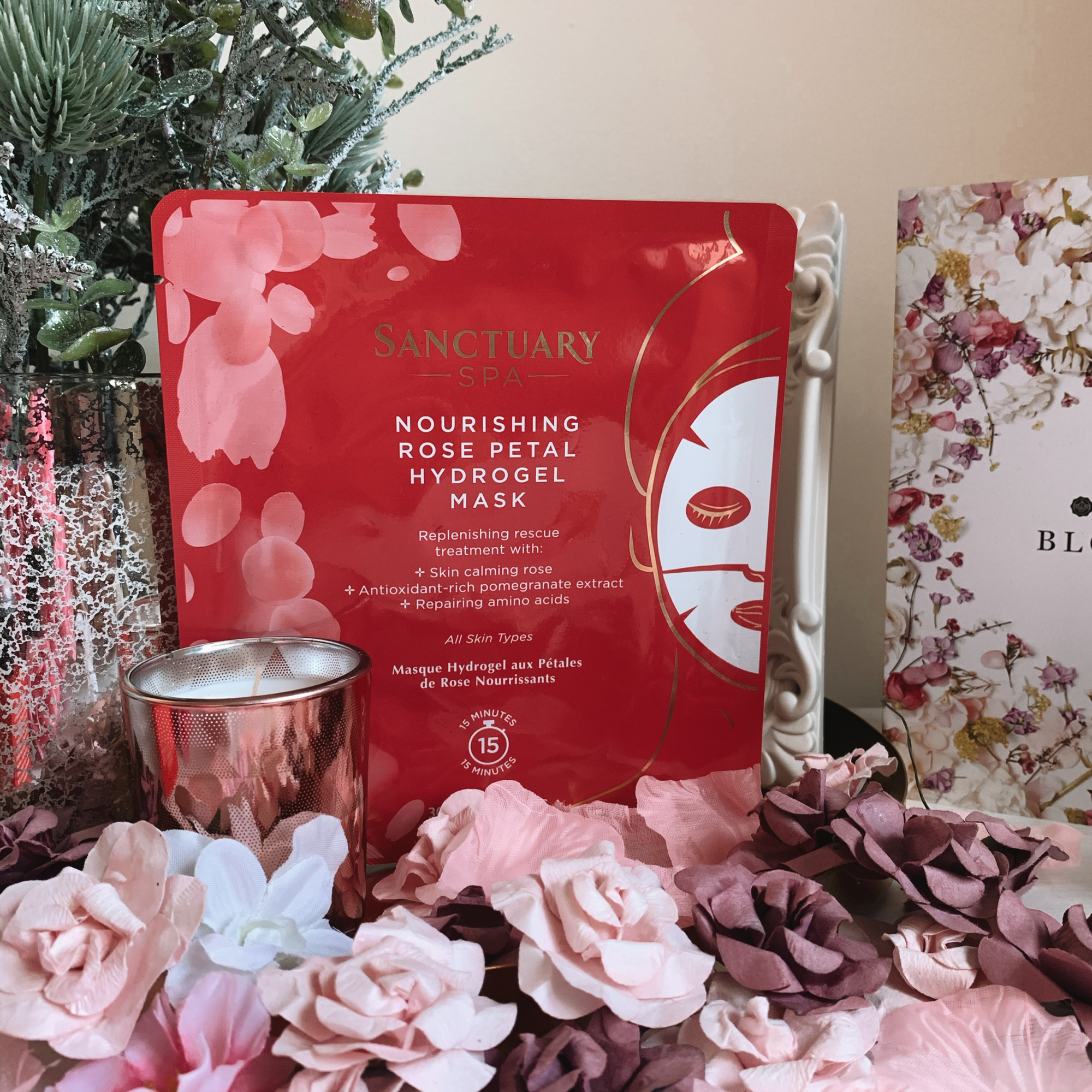 5. SPORT FX LIP BALM
Full size – worth £4.99
A brand I've not heard of before, Sport FX, have included their lip balm in this month's box. There were two possible flavours/scents you could have received – one was Raspberry and Rhubarb and the other was Coconut.
I received the Raspberry and Rhubarb and I'm definitely impressed. It looks very red on the applicator but when it's applied it just gives the lips a subtle tint – nothing too much. The scent is incredible too. Both lip balms are infused with vitamins and minerals and are SPF15.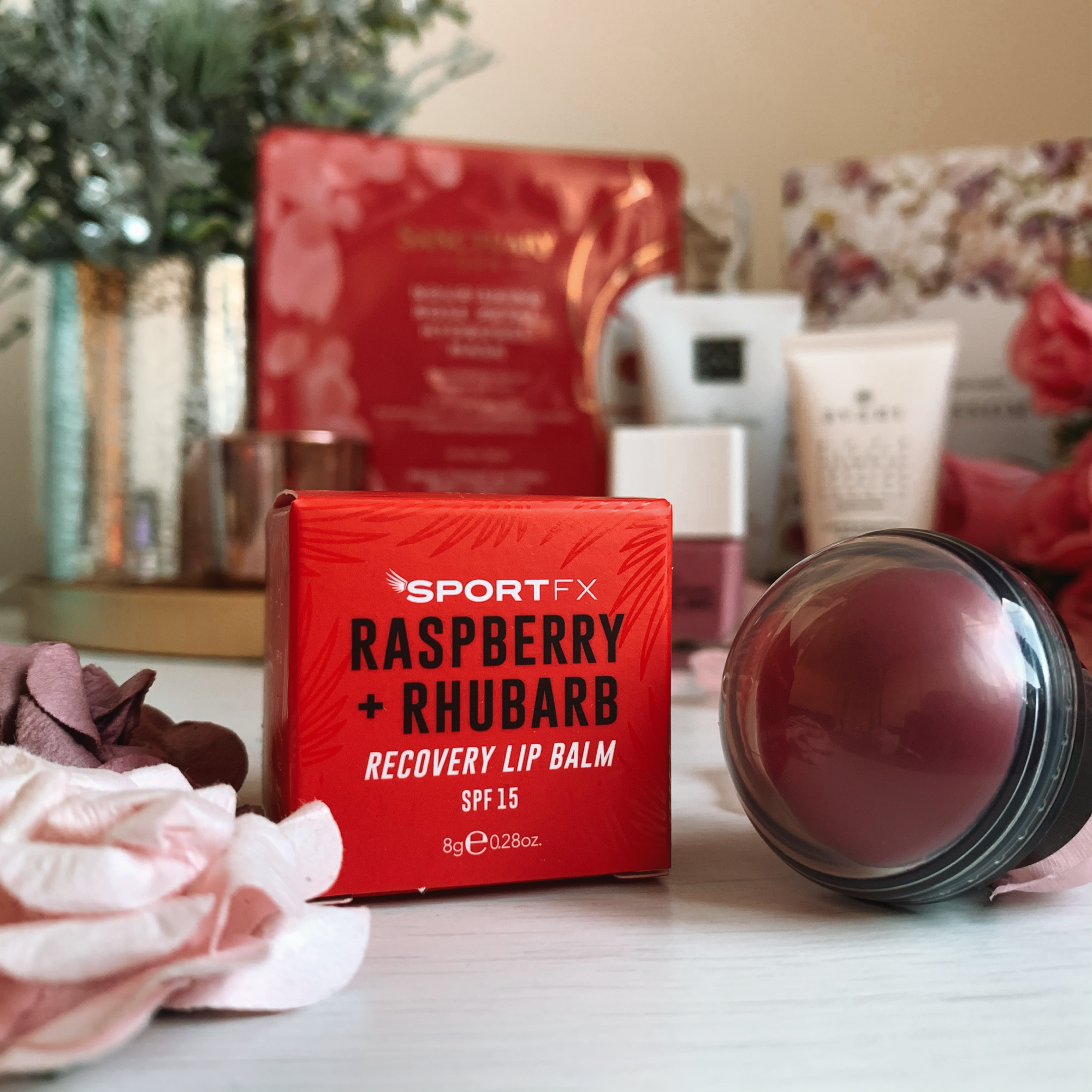 Which was your favourite product in this month's box?
Glossybox have some incredible Limited Edition boxes coming up that you don't want to miss so make sure you're subscribed! If you're new to Glossybox, use code KTF20 for 20% off your first box!