Ardell are best known for their incredible eyelashes, that you can find in pretty much every beauty store. I mean, who hasn't tried a Demi Wispie and loved it?! They're my absolute favourite! (I literally keep at least 3 new pairs in my drawer so I always have a pair if I need one last minute!)
So after 45 years in the beauty industry, Ardell have decided it's time to branch out and explore the wider world of makeup, bringing an incredible selection from Ardell Beauty…
Buuuut they haven't just gone out on a whim and brought us any old beauty products… Ardell Beauty says that their MUA team researched the latest innovations and trends across the globe to give us what we desire… the hottest trend is multi-tasking makeup – long lasting formulas with one coat coverage to highly pigmented textured finishes and faux lashes. (I think they hit the nail right on the head there!)
So the range they brought out focuses on eyes, lips and brows – the most talked about makeup trends right now.
And of course, the eye makeup collection is unreal! Ardell are lash experts, so I suppose the makeup they've brought us for "around the lashes" has to be perfect, right?!
I was lucky enough to be sent a (pretty big) selection of their brand new makeup to try… and it looks incredible! I love trying new makeup brands and trends so the chance to try these out before I buy was amazing!
I'm gonna talk you through (and show you!) what I got so you can see for yourself!
So let's start with the mascaras…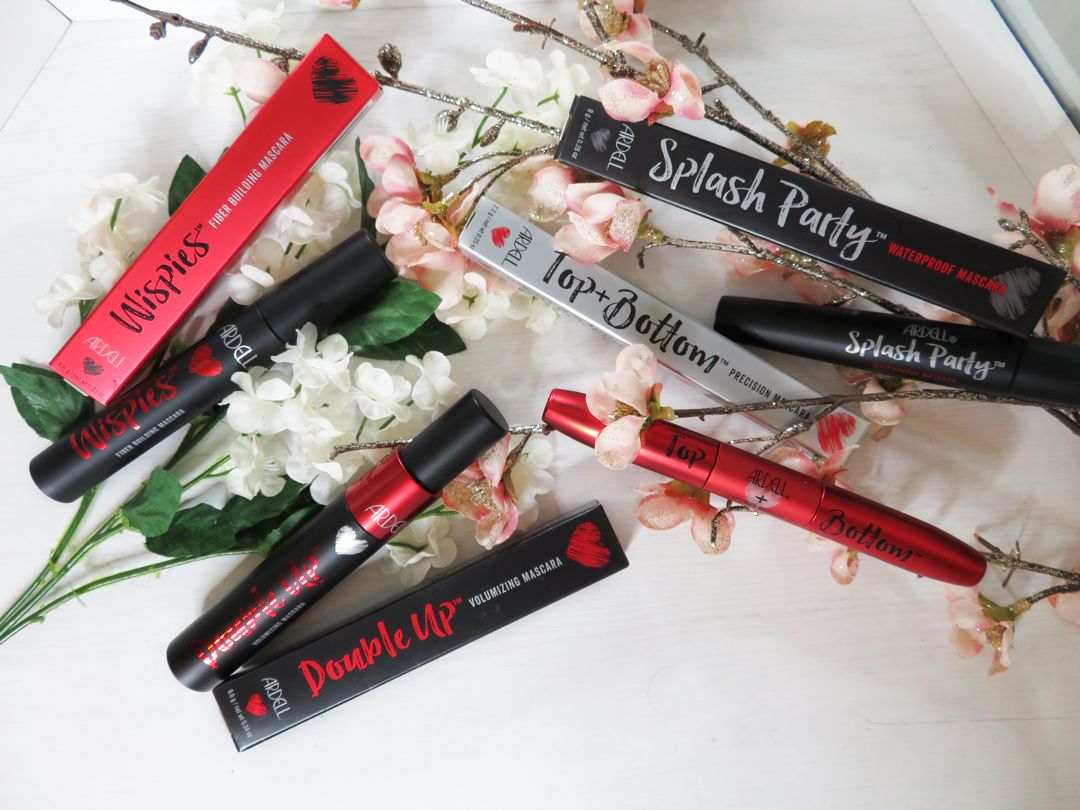 Top & Bottom
The first mascara is the 'Top & Bottom' Dual Wand. This basically has a wand at each end with different size bristles and in a different shape – one wand for the top lashes and one for the bottom!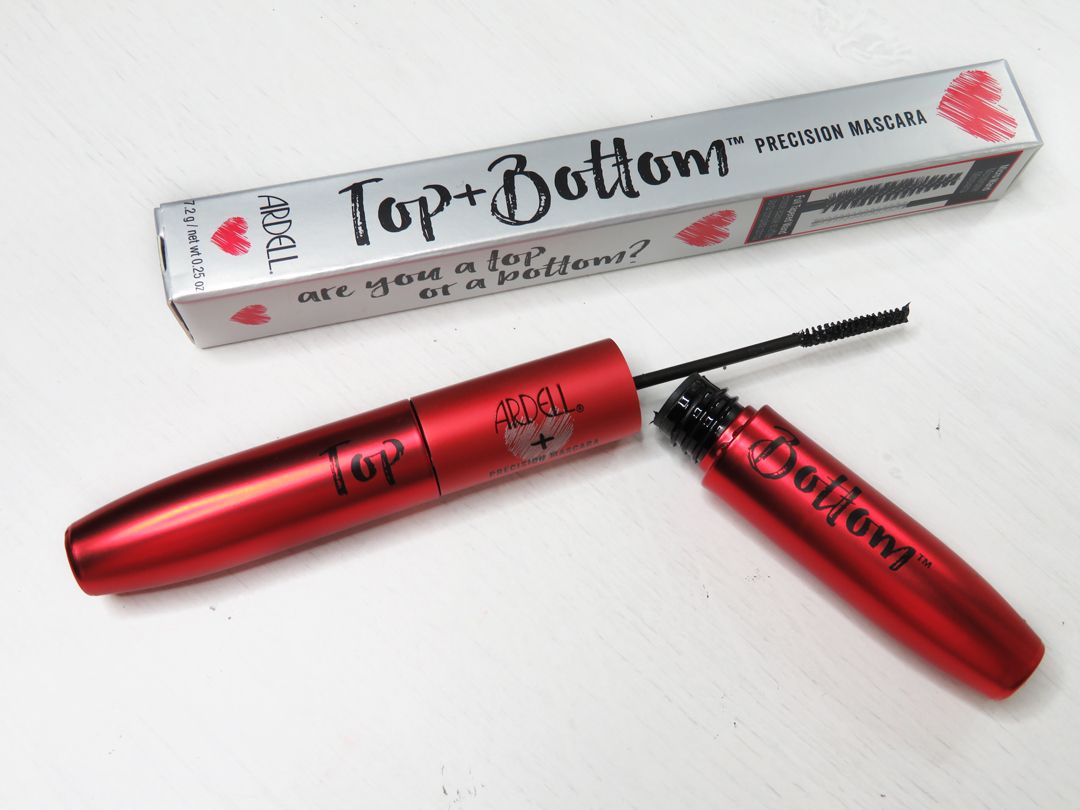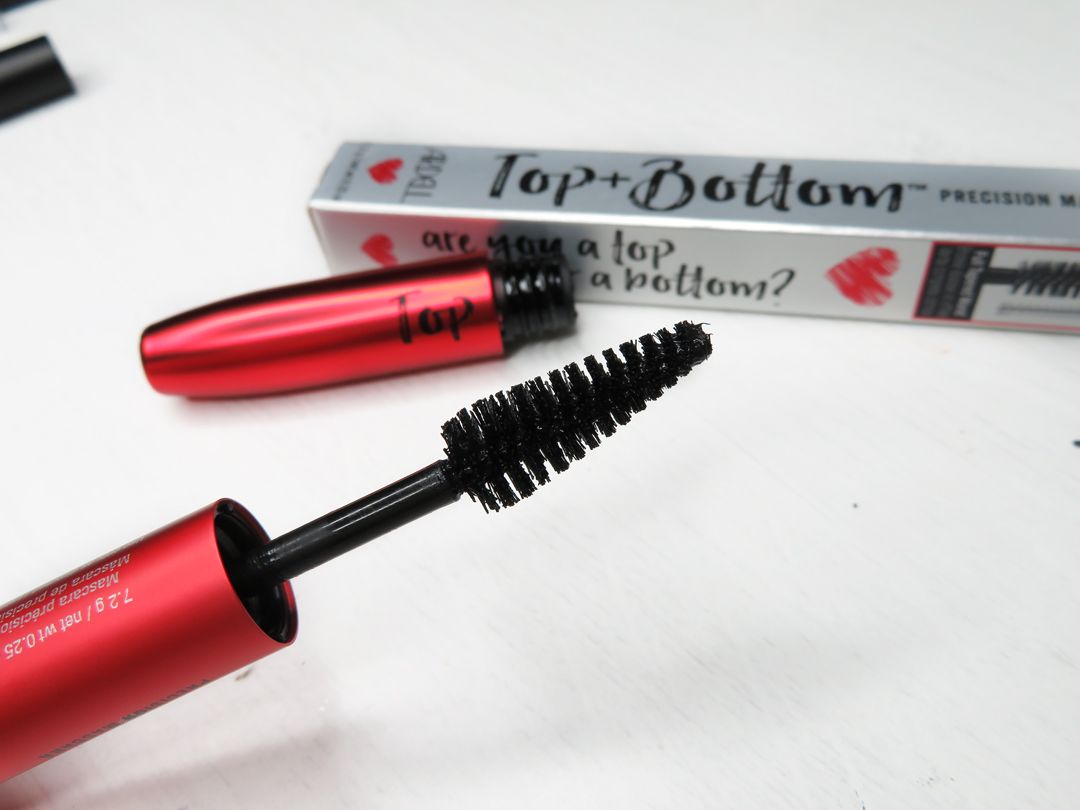 This is basically so you can target different lashes with each wand… you know what it's like when you have a super chunky wand and you go to do your bottom lashes and it gives your lower lid a lovely black shadow…(definitely not lovely!) well that shouldn't happen with this because the wand for the bottom lashes is much thinner with smaller bristles, designed especially for those smaller bottom lashes and those harder to reach corner lashes! The 'Top' wand is pretty thick with long-ish bristles and tapers into a point.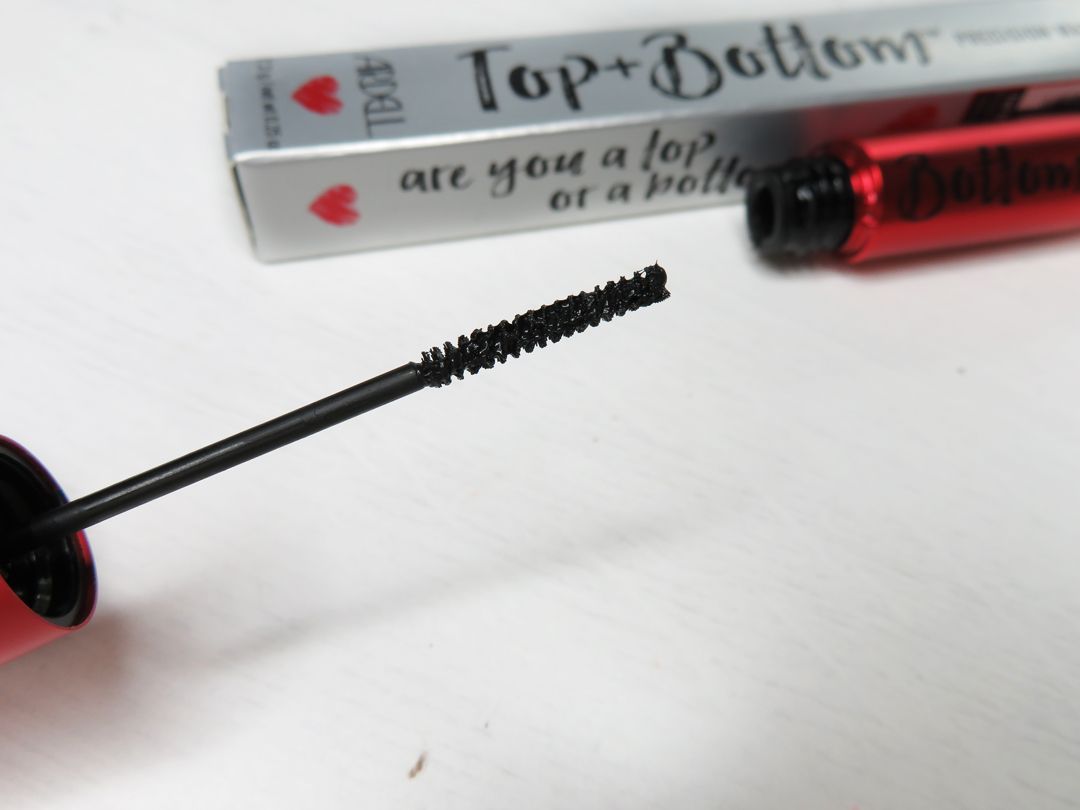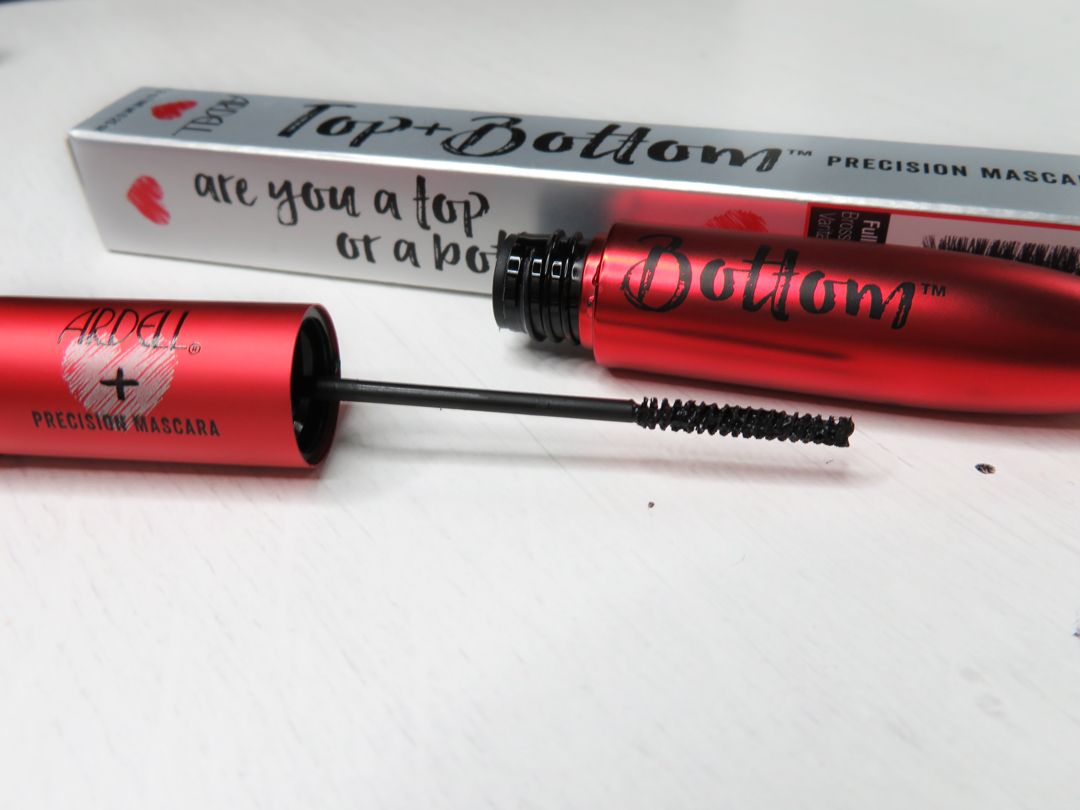 Both wands lengthen and separate lashes and ensure all are covered – no more messy mascara under the bottom lid! No more messy mascara under the eye!
Splash Party – Waterproof Mascara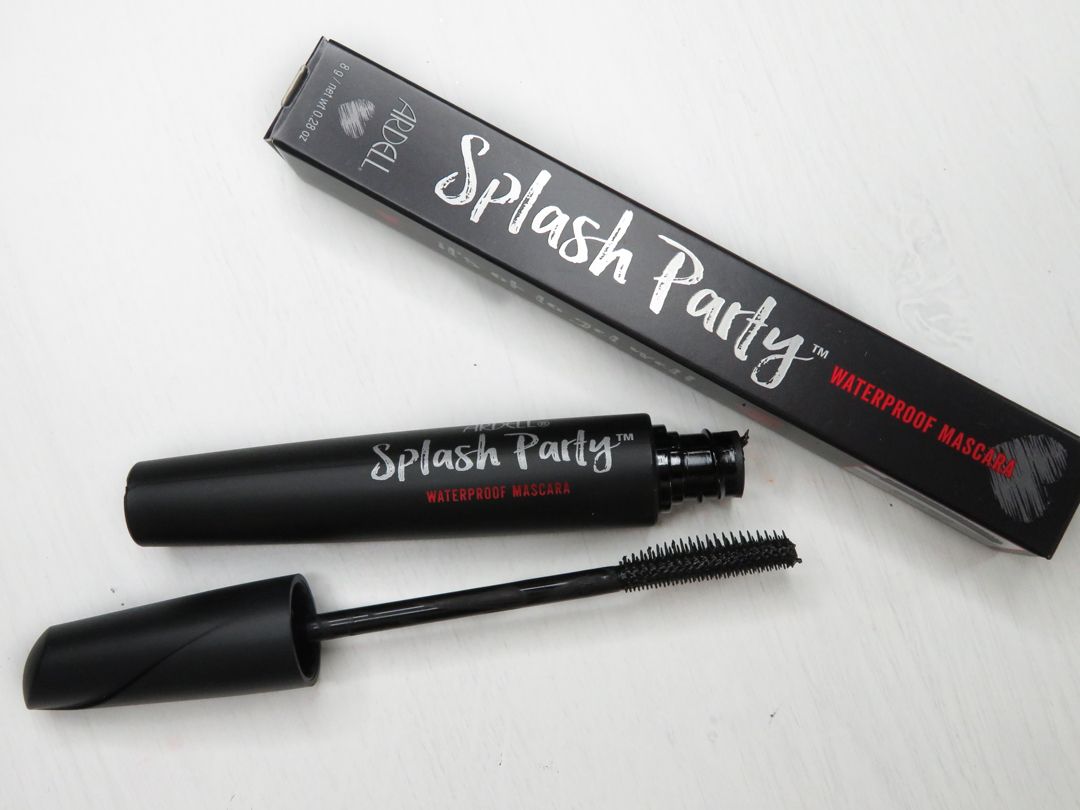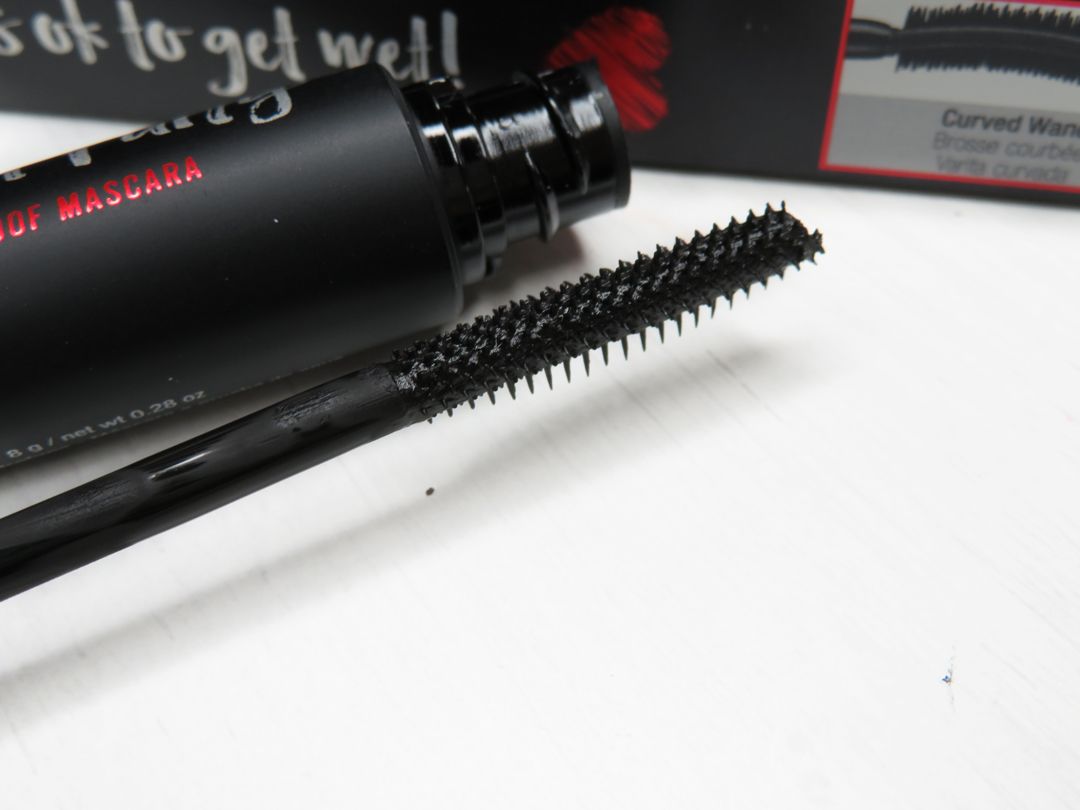 The one type of mascara you always have in your makeup bag but never use and then when you need one you can never find it! Well… that's me anyway!
Splash party has a curved wand to fan out and volumise those lashes. I always find that waterproof mascaras never really add any volume or length to your lashes and just give them a very natural look… this one says it adds more volume in every direction so maybe this is the winner!
It has a non-drying formula which means your lashes won't look clumpy and feel like concrete when wearing it…
You can wear it alllll day long and it shouldn't smudge or run.
Buuuuut
You can't wear it with false lashes… But I suppose if you need waterproof mascara it's because your lashes are likely to get wet… and water will be bringing those lashes right off… so yeah don't wear lashes if you're using this one!
Double Up Mascara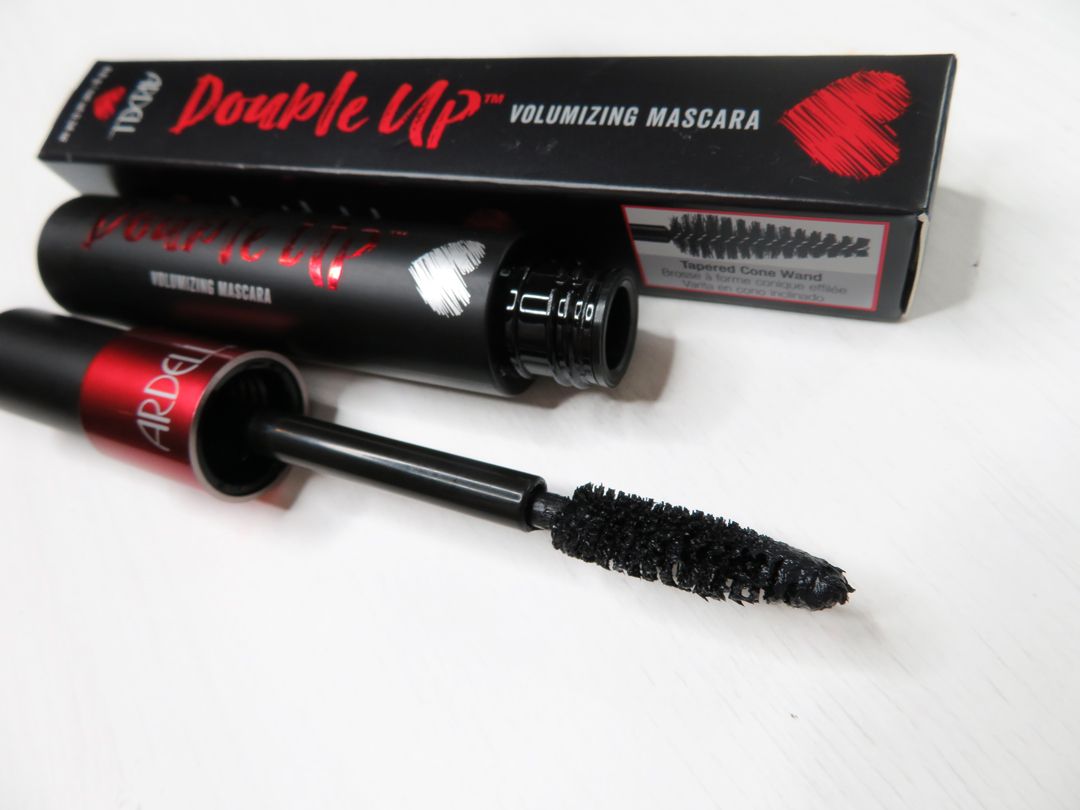 The actual mascara tube is a bit thicker than the others and there are two different types of wand inside…intrigued? Well… you've probably seen a mascara like this before in Superdrug or Boots and I've tried one like this before and loved it.
This mascara is named after the Double Up lashes and it aims to give you the look of these Ardell lashes by just using a mascara. Pretty cool if it works, right?!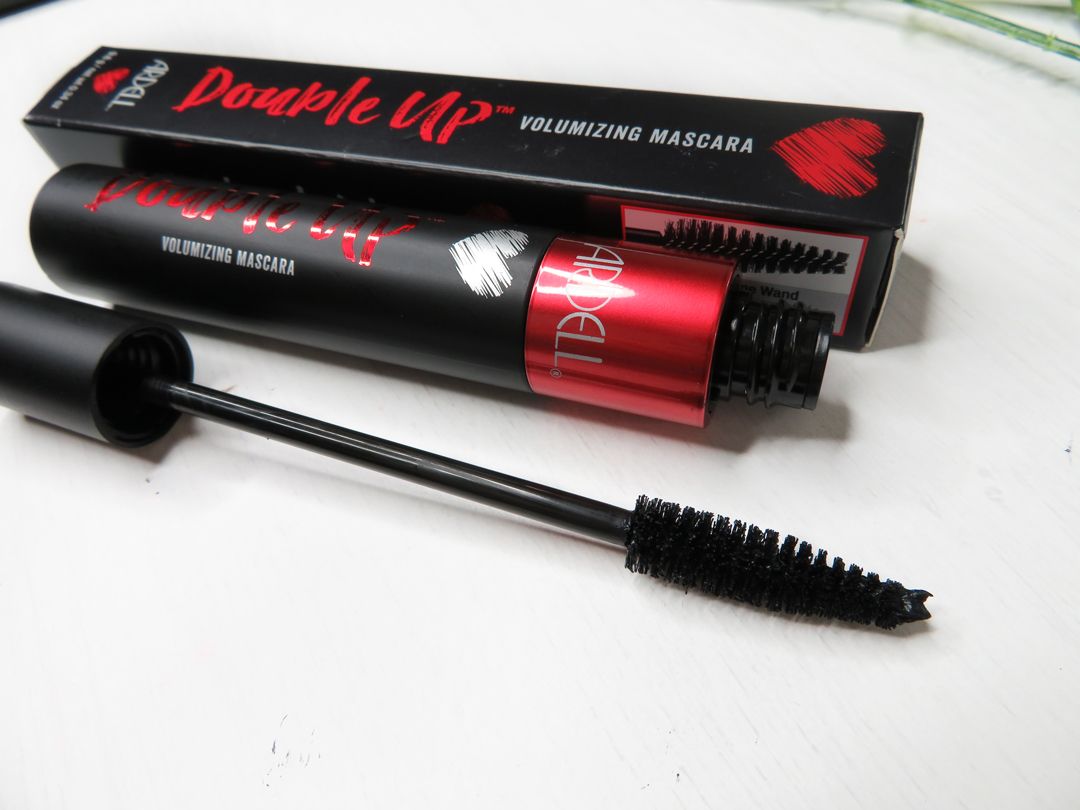 The first cap you undo (the red one) gives you the volumising wand which is said to double the volume of your lashes. And then if you put that cap back on and then untwist the smaller black cap above this, a smaller wand is revealed!
This smaller, narrower wand is to separate the lashes and add length. The mascara comes in the shade 'blackest black'.
Wispies
Now before you get excited about eyelashes… that's not what I'm talking about… Wispies is another false-lash-mimicking mascara and I think this one might just be my fave.
Why? Because this mascara mimics the look of Ardell's most well-known Wispie lashes!
Yay!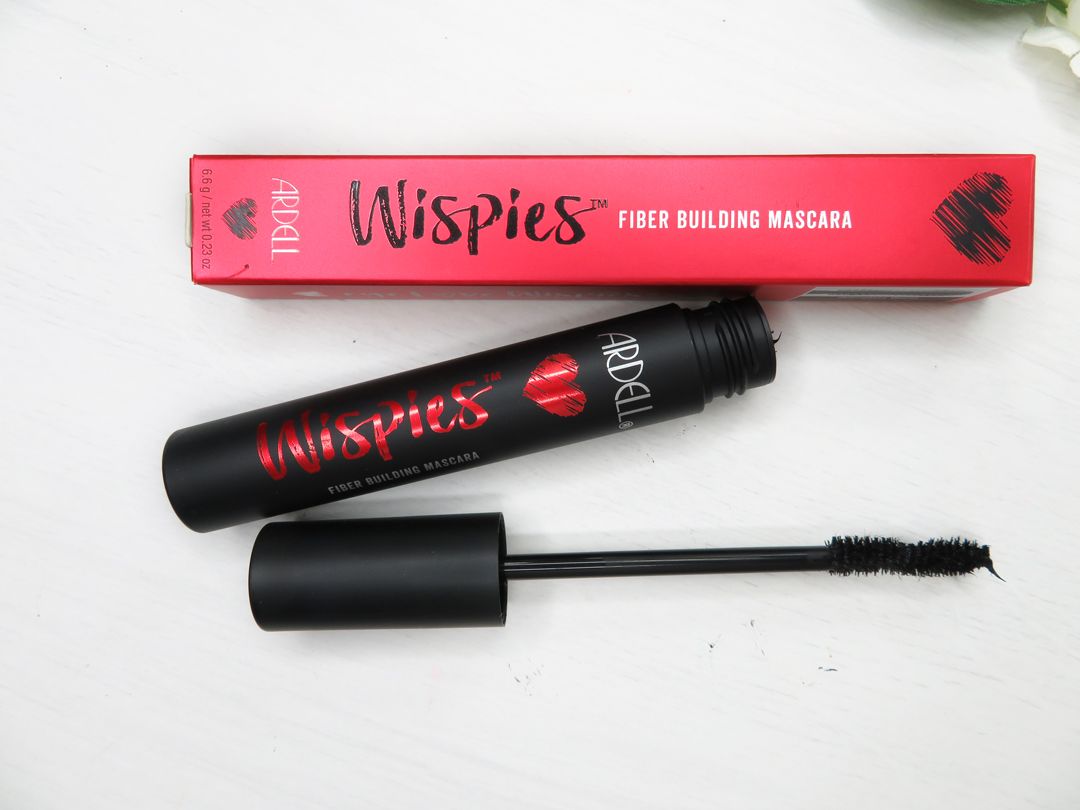 The mascara itself has a fibre building formula (sounds fancy!) which basically means that mascara fibres stick to the lashes to add volume, length and dimension.
The wand is a bit different too – it's an hourglass shape. I've not used one before that's this shape so I'll report back!
P.S. you can add this mascara to lashes, no problem. Erm… winning! Ardell Wispie lashes plus this new Wispie mascara… Eyelash goals right thurr!
It actually makes it pretty good for nights out though…just one coat of this over lashes or falsies should transform your eye-makeup!
Eyeshadow palettes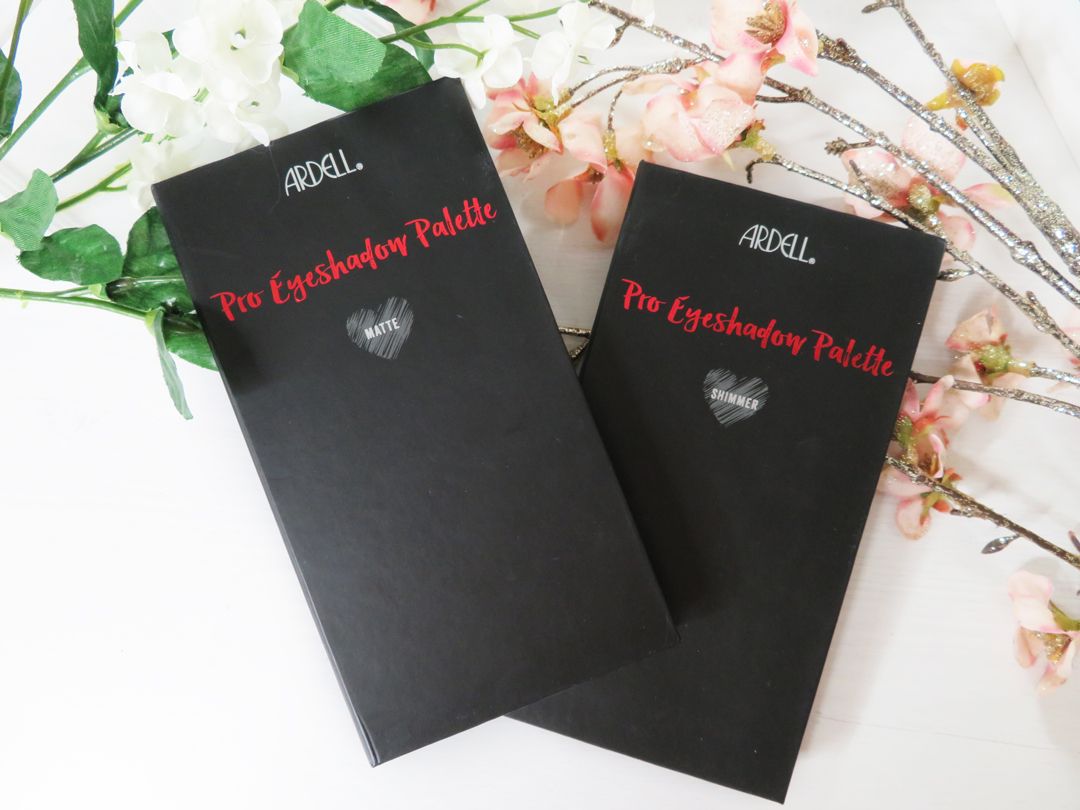 I also go 2 super cute eyeshadow palettes. These came in little sleeves and once you slid these off the palettes themselves opened up like a little black book! SO cute!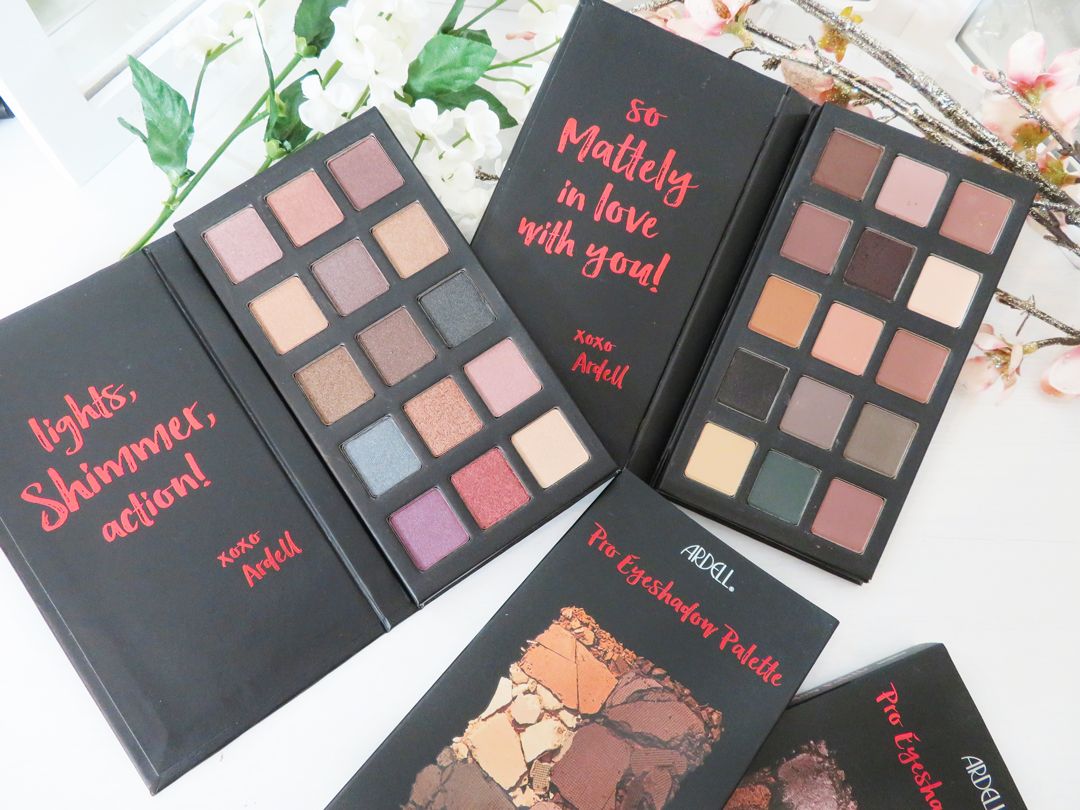 The inside cover of each palette has a cute little quote in a handwriting font (these fonts look so pretty and I'm loving quotes right now!). The 15 pan palettes are available in matte and shimmer… they both have different shades although they're the same gorgeous tones!
The Matte Palette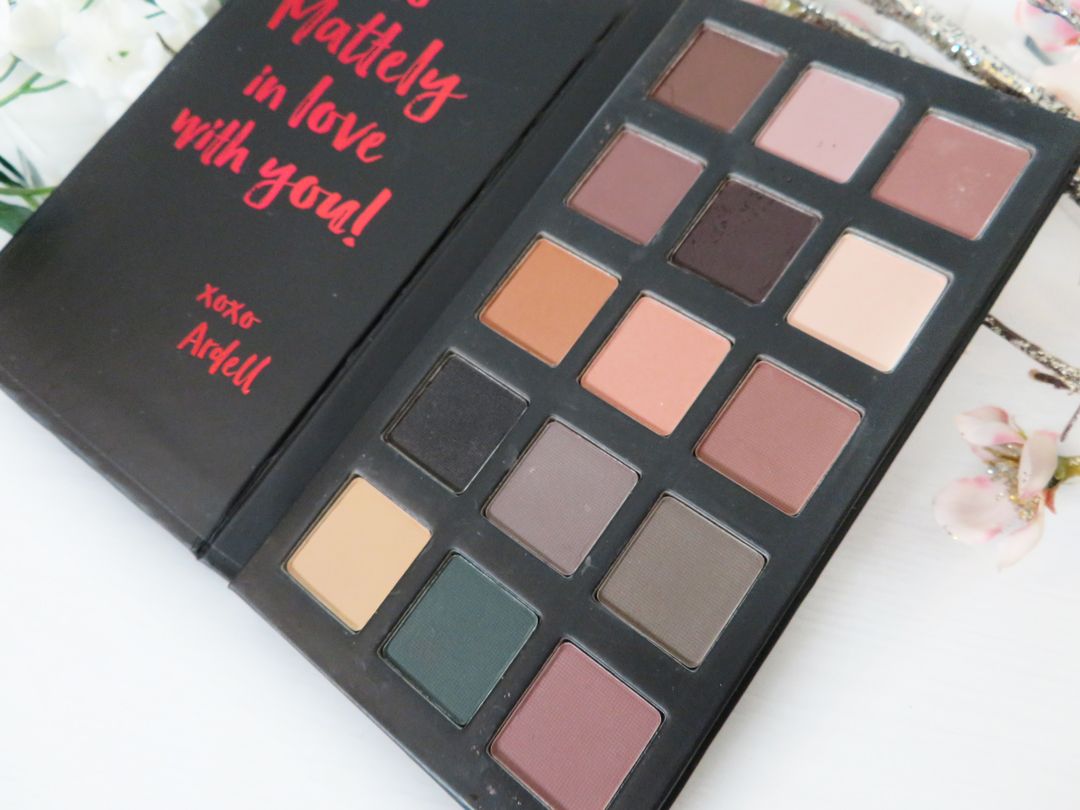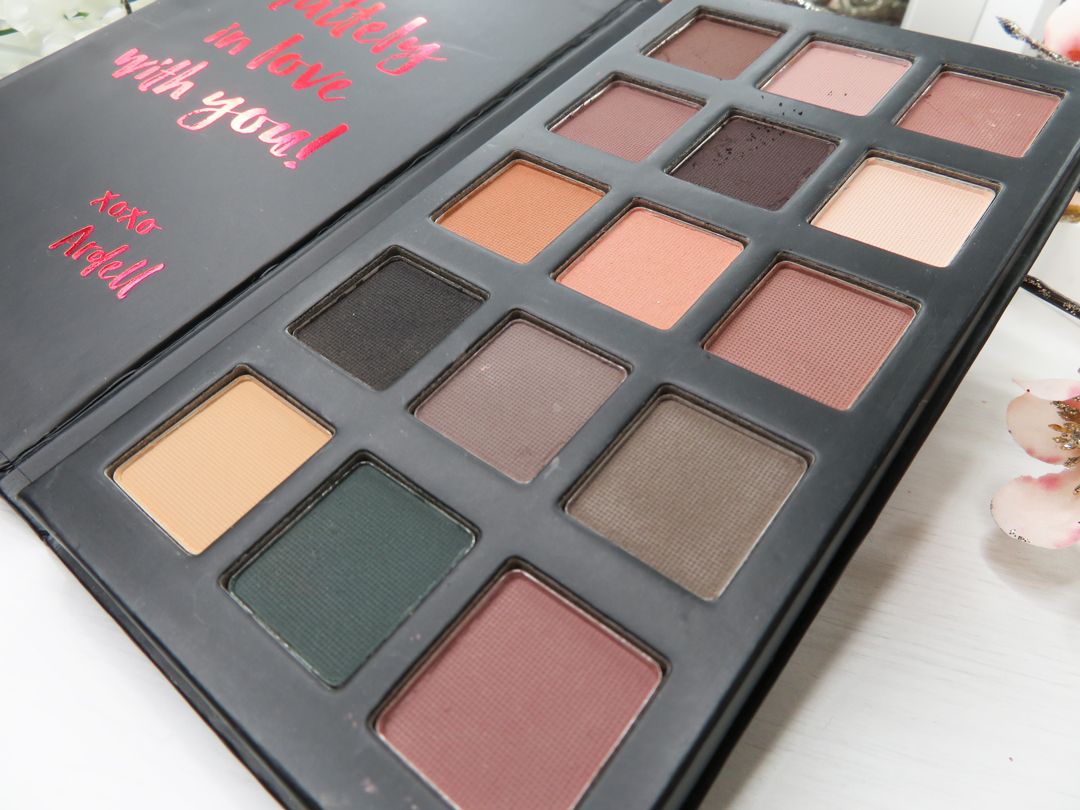 The Matte Palette contains:
Spice, Cream, Latte, Blush, Hazelnut, Pearl, Golden, Nude, Fawn, Smoke, Taupe, Beige, Ivory, Ivy and Rose.
Shimmer Palette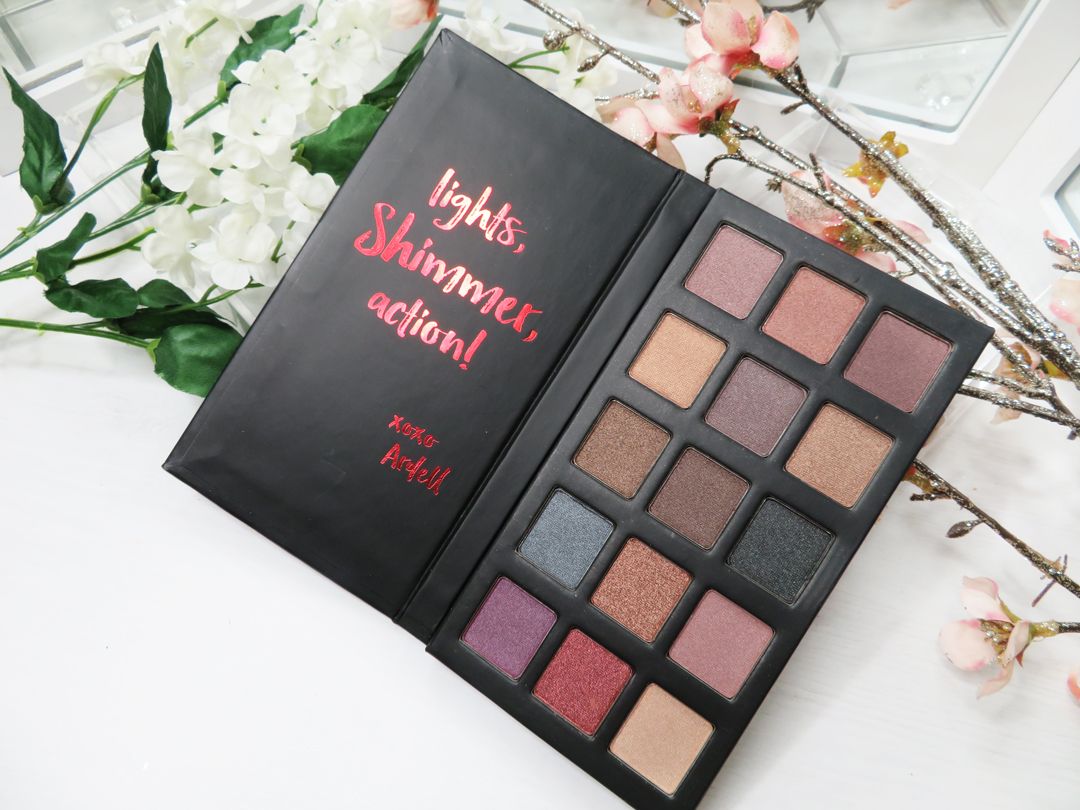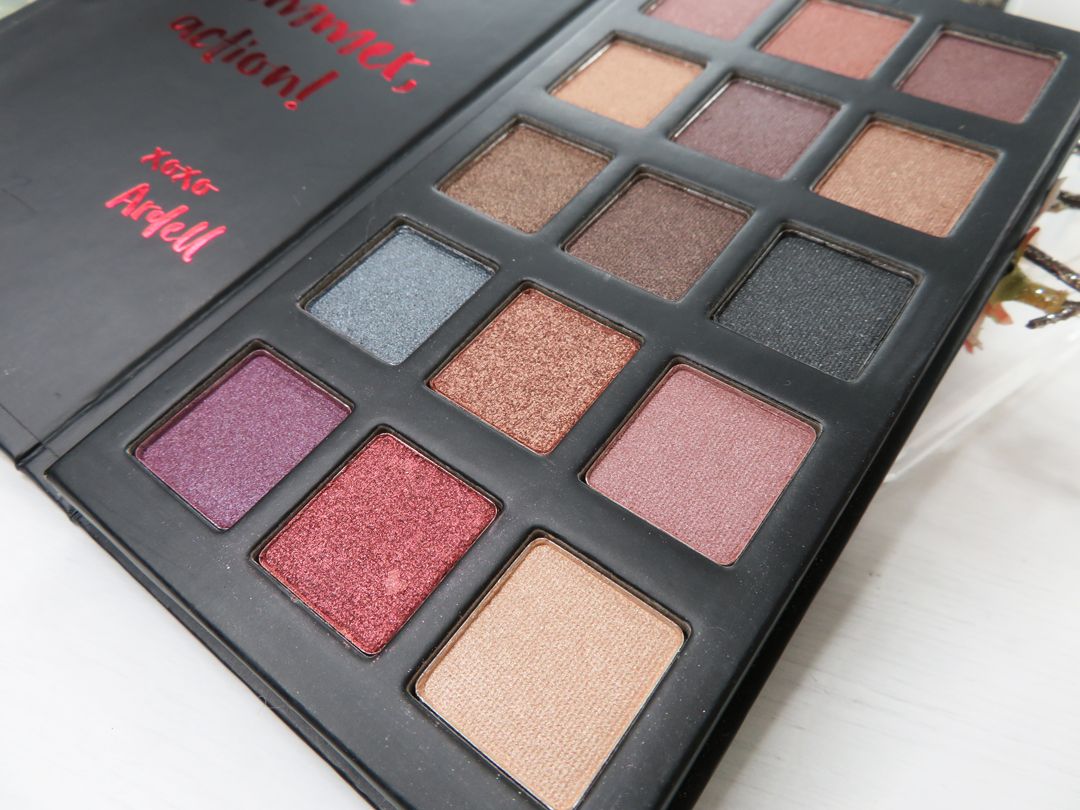 And the Shimmer Palette…
Taupe, Copper, Bronze, champagne, lilac, Golden, Honey, Mauve, Slate, Cornflower, Pink, Purple, Copper, Sheer.
Both palettes are pretty natural colours – perfect for every day, yet an easy transition into evening makeup. The colours go with pretty much everything and they are perfect for a subtle smokey eye.
The shadows are richly pigmented and all coordinate across both palettes. They're also super longwearing so you can mix and match any colour and it'll stay put!
Eyeresistible Eye Shadow Sticks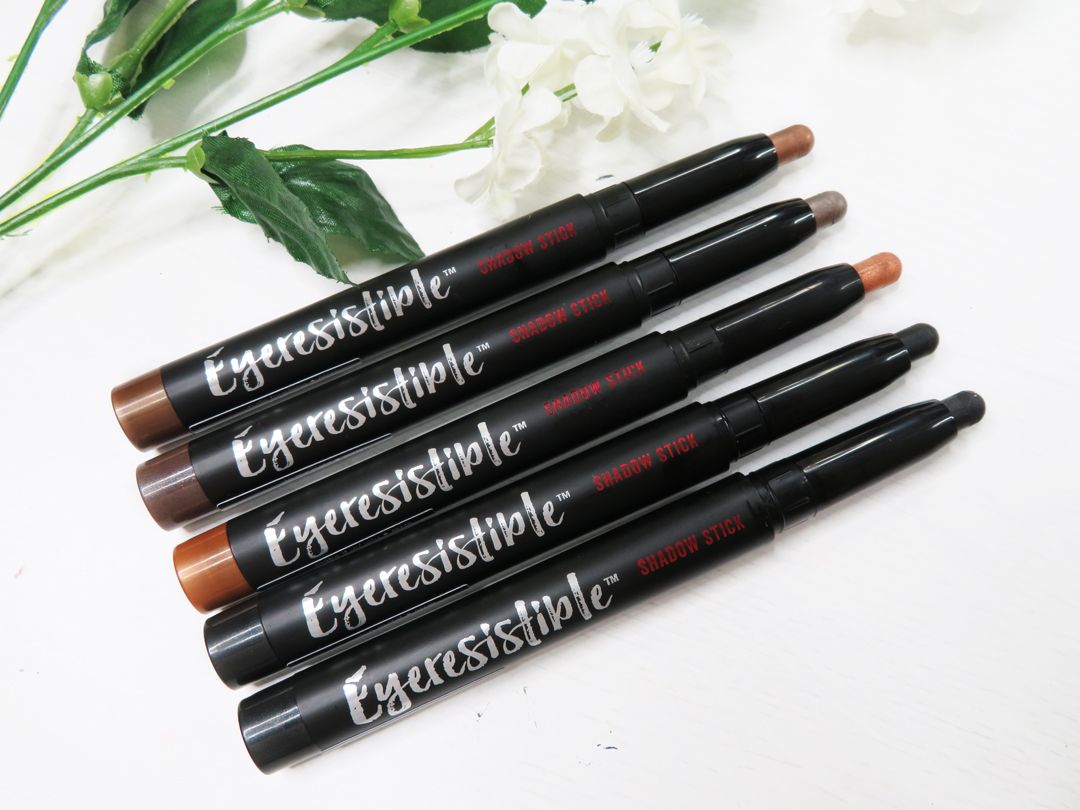 Sticking with the eyeshadow theme… next up we have the Eyeresistible Eye Shadow Sticks. I've seen a few brands adding these eyeshadow sticks to their collections but I haven't had chance to try one yet… and now I have 5!
The shadow sticks come in 12 different shades (Slayed, Yearning, Make It With You, Because It Hurts, Rude Touching, I Knew She Did It, Unfriendly Skill, Nightly Rights, Vibe Moves, Do Me Right, Gun Metal, Smokey Black) and the 5 I received were (in the picture below from top to bottom…) Rude Touching, Do Me Right, Make It With You and Gun Metal x2 (duplicated!).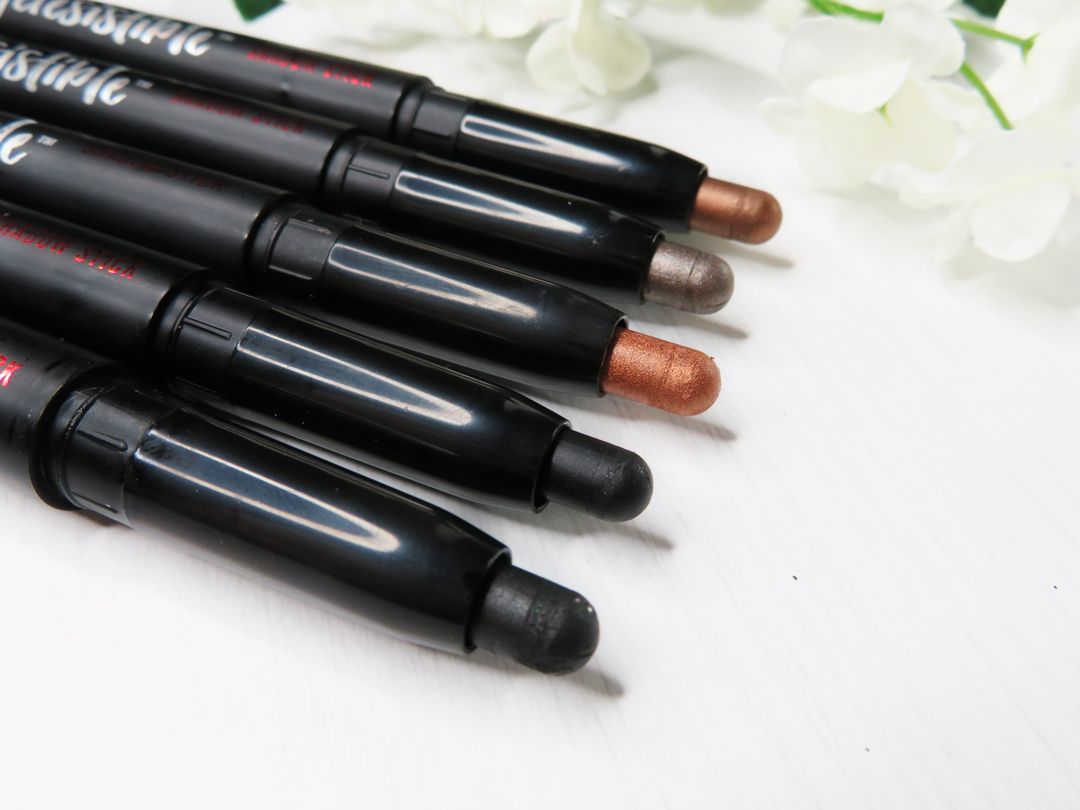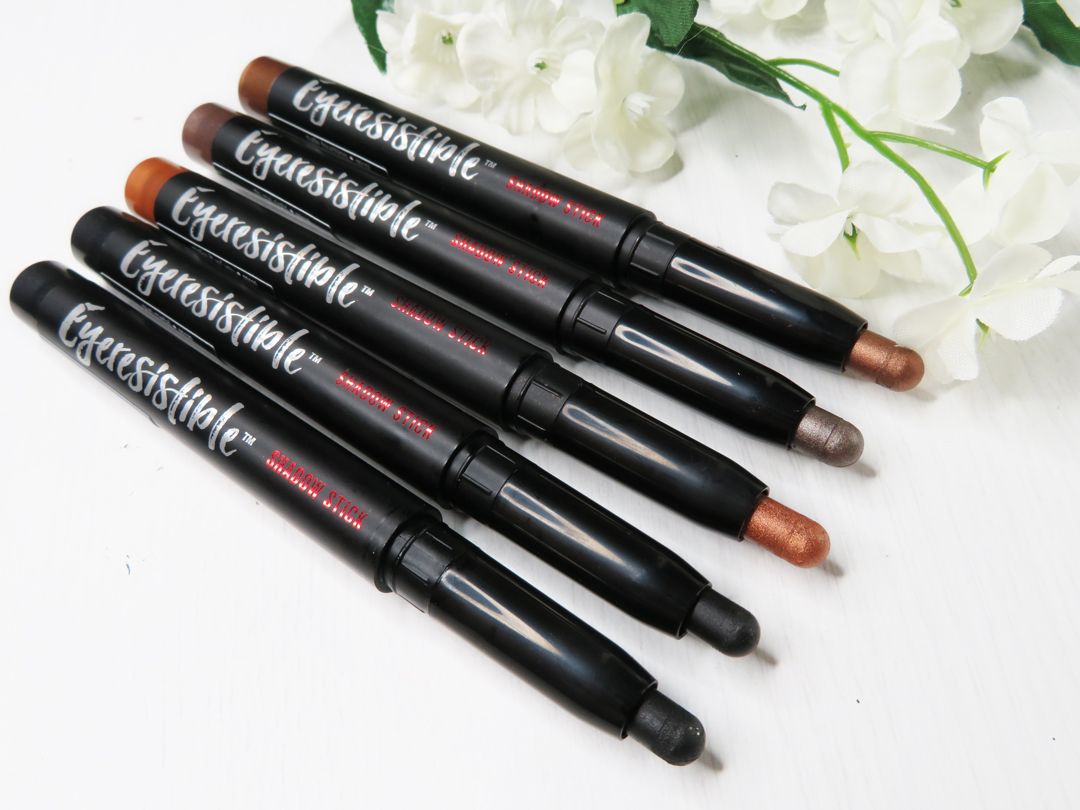 I think my favourite out of the 5 is Rude Touching (who doesn't love a good rude touch 😏) because it's a gorgeous everyday colour that can be blended with lots of different colours to create different looks.
The shadows twist up and the lid has a built-in sharpener which is pretty cool so when it looks like it's running low, you just have to twist it into the cap to sharpen it! Genius. I never remember where I put my sharpener so this is such a lifesaver for me!
The product itself is creamier than a shadow (obviously) but it's not that thick creamy kind that creases on your eyelid… eugh!
These blend super well and I've found that it works well if you use your finger rather than a brush to blend it into the skin.
Fame Chaser Liquid Eyeliners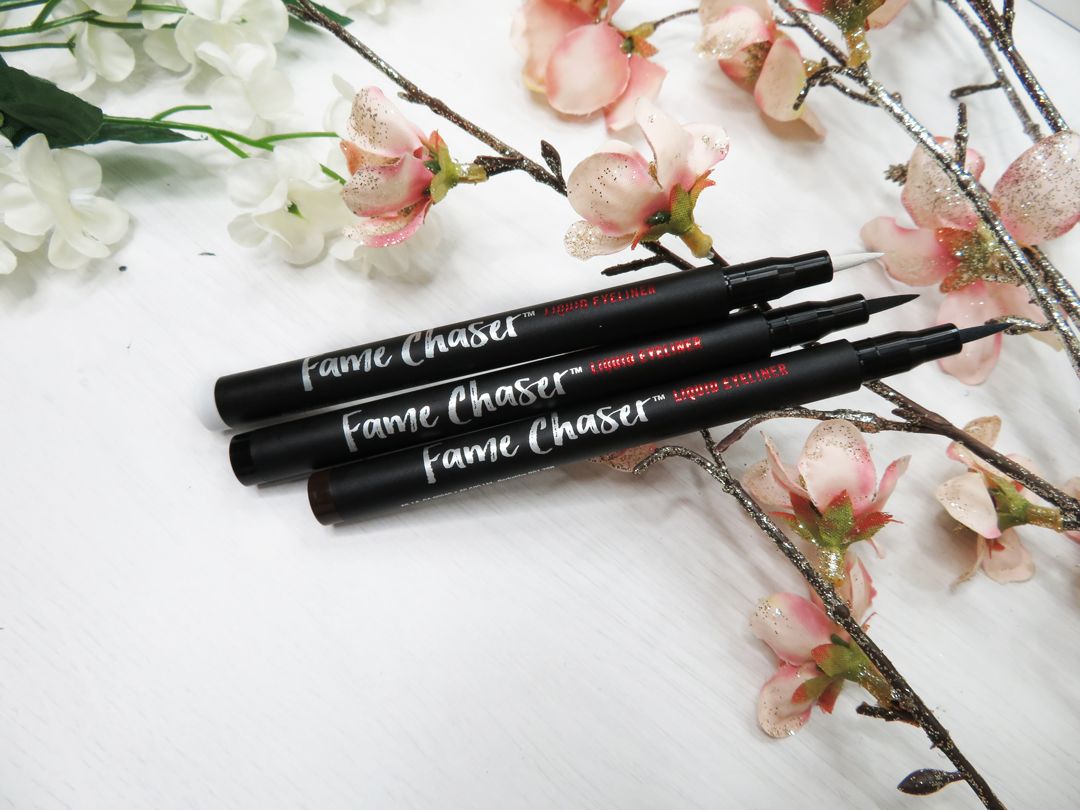 These are three felt tip eyeliner pens which come in Timeless White, Espresso (Classic Brown) and Patent Leather (Midnight Black).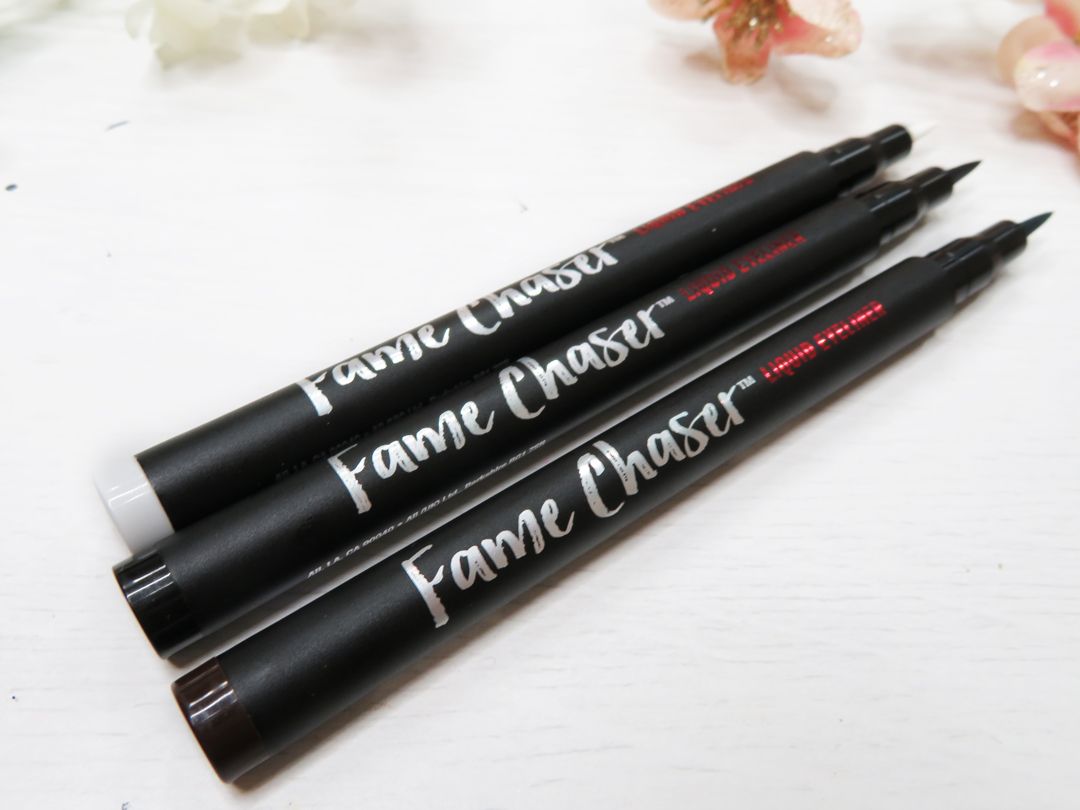 I can honestly say I've never been a fan of felt tip eyeliners… I've tried several different makes, watched loadssss of Youtube videos on them but I just can't get the same result as when I use a liquid liner (one of those with a small brush at the end of the wand).
But it's a make I haven't tried before so I'll definitely be giving them a try!
On the plus side, it's water resistant, non-smudge and long wearing – so as long as I can master the flick with one of these pens, they'll beat my current liner which seems to smudge with any gentle breeze!
Lash Boostier Liquid Eyeliner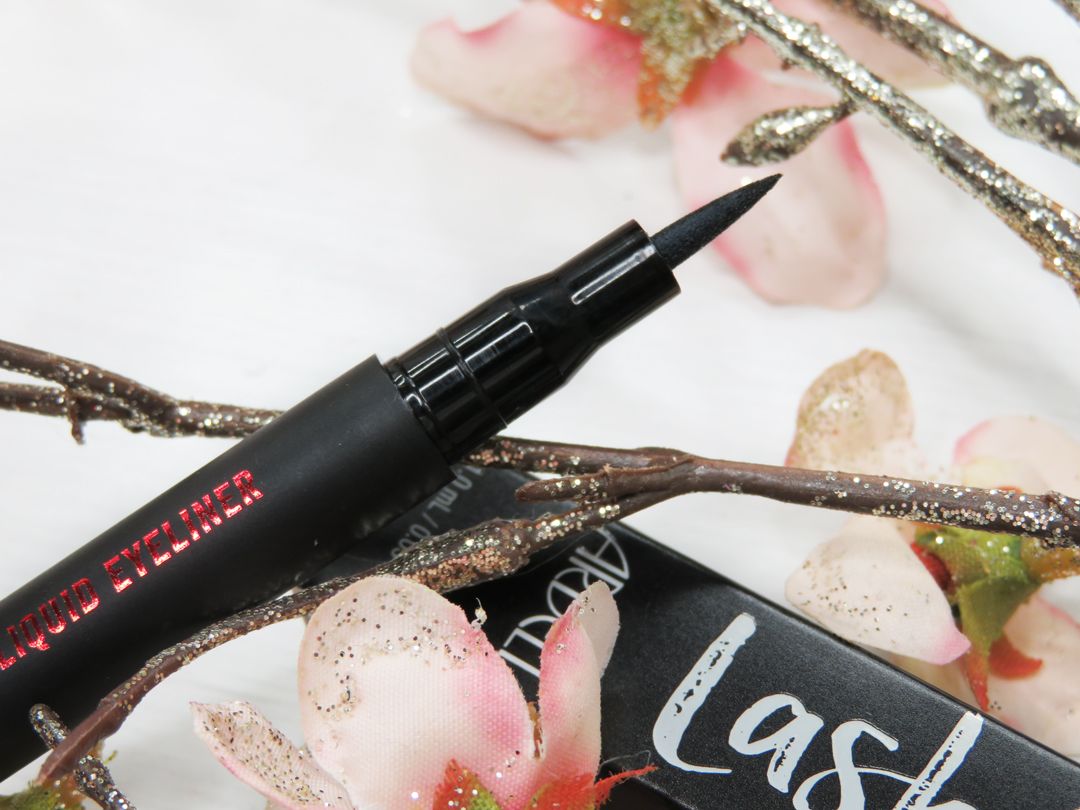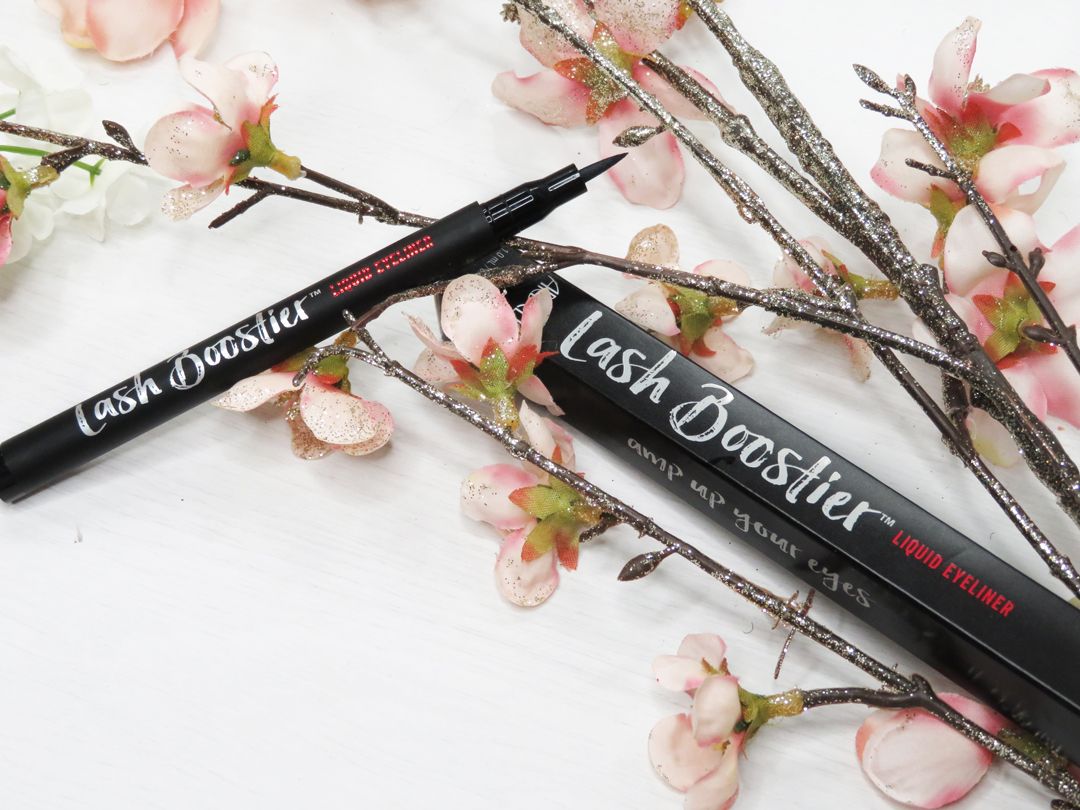 Another liquid eyeliner? Is it not just the same as the others? Those were my exact questions too when I opened the package!
With a felt tip it works just the same as the Fame Chaser eyeliners, but…
This has something extra which I have never seen anywhere before…
Not only is it an eyeliner… it also contains strengthening serum to make lashes appear thicker.
It's alcohol and perfume free too.
Wanna Get Lucky Eyeliner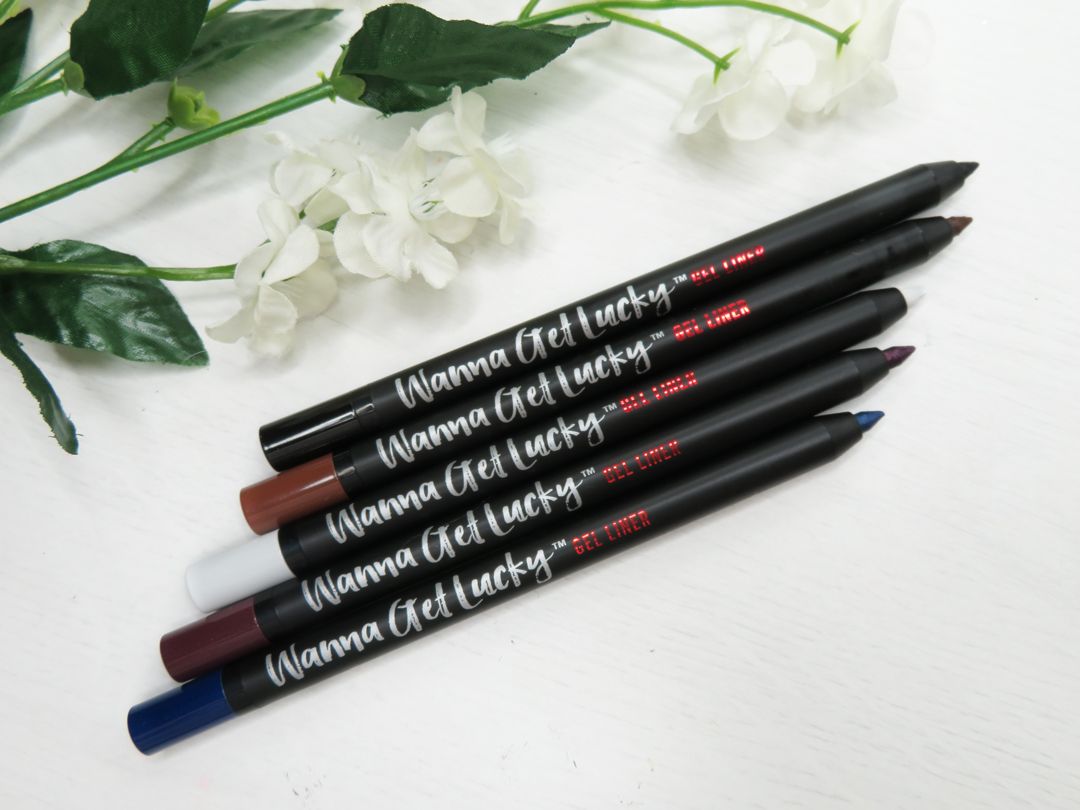 These are a bit different to the other liners – they aren't liquid and they won't give you that precise flick. So if you're like me and have a cat eye flick everyday then it's probably not the liner for you…
But it's perfect for a blended smudged line so if you're going for a smokey eye look then this is what you need!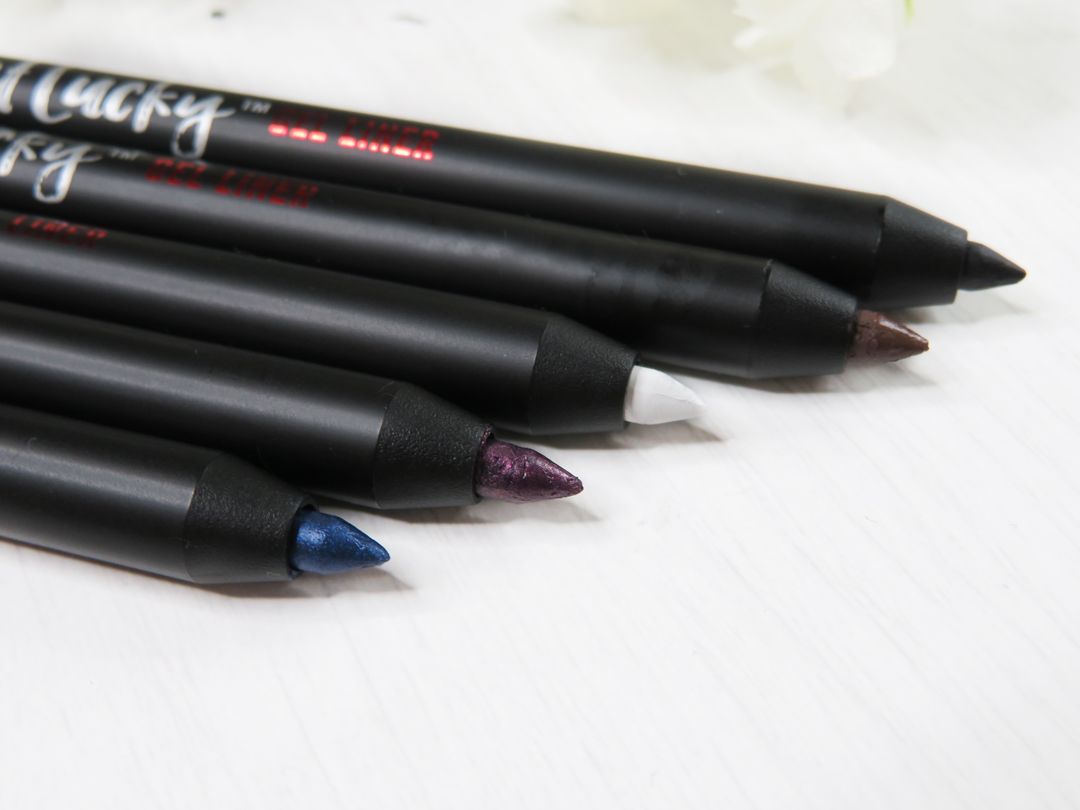 It comes in a variety of colours – I received five which are Ink, Teddy, Pearl, Cobalt and Purrple Royal (from top to bottom in the above pic… although I'm pretty sure the blue and purple should be named the other way around?)
It's also waterproof so once it's on there's no budging all day… flawless, lasting eye makeup – that's what I'm all about!
Stroke A Brow – Brow Feathering Pen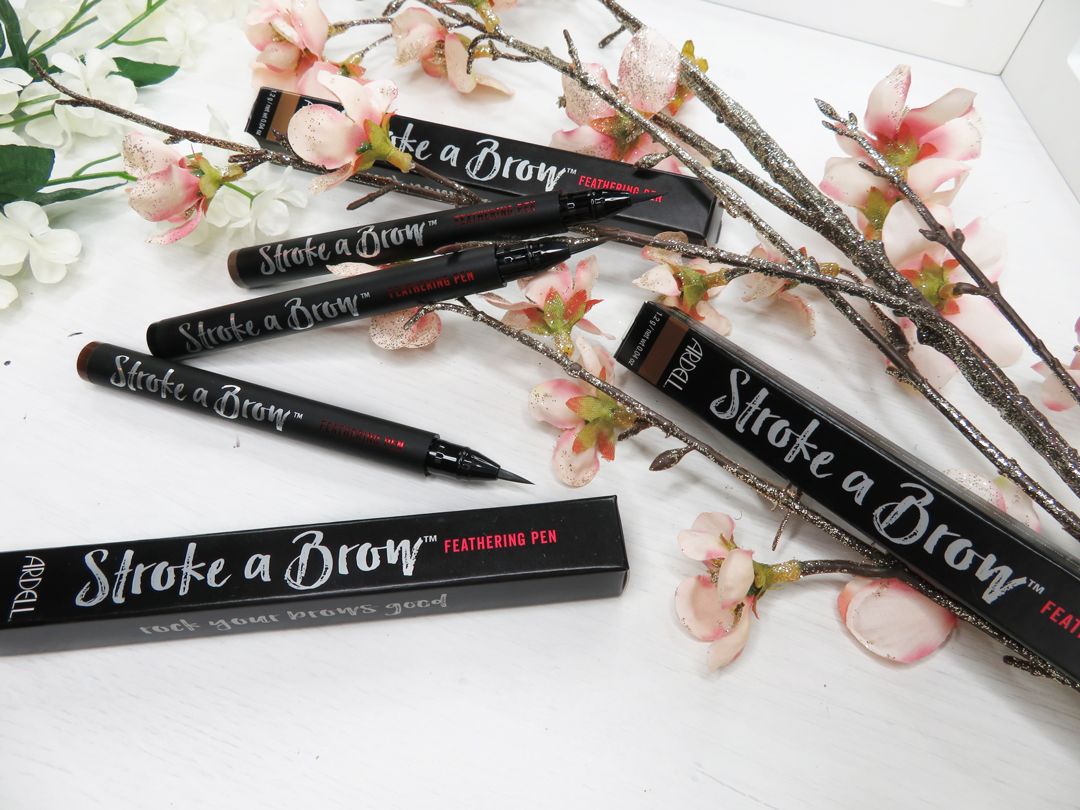 And last but not least is Stroke A Brow… which as you can guess from the name, it's not eye makeup… this is one for the brows!
The pen looks just like the eyeliner felt tip and is for 'adding hairs' to your brows. The tip of the pen is super thin so you can pretty much fill in any gaps in your brows with super fine hair-like lines to fill them out and make them look fuller.
I am loving this – it's such an amazing idea and I haven't seen these anywhere else yet (unless of course I've just totally missed them). I love the fuller brow look and currently use ABH Dip Brow Pomade. This gives me a perfect full brow but I'm going to add this pen to my daily routine to add volume at the front of my brows and add texture throughout!
Other Products
Those are just a few of the products Ardell have released. There are loads more including lipsticks, primers, lip stains and more palettes!
You can find some of the collection at Beauty Bay and Look Fantastic.
Have you tried any of the Ardell Beauty range? What did you think?