ASOS are back with two choices of Beauty Advent Calendars for 2020, a 12 day and 24 day Calendar. The 12 Day Face & Body Advent Calendar is perfect for those who want to unbox some beauty treats throughout December but without paying the higher price tag.
The 12 Day Face & Body Advent Calendar from ASOS brings us 12 treats and is worth £75. Each product is packaged in a brightly patterned box, all packed into a clear acrylic box which can be reused as storage after the Advent Calendar is finished! The box is the perfect storage for beauty and makeup products and I'll definitely be making use of it!
The ASOS 12 Day Face & Body Advent Calendar is still available and costs £35. Here's what's inside:
1. THE ORDINARY – NATURAL MOISTURISING FACTORS + HA 30ML
Day 1 holds The Ordinary Natural Moisturising Factors + HA – an incredible hydrating moisturiser suitable for most skin types. The moisturiser contains hyaluronic acid which is a humectant and draws in moisture to your skin, so it's the perfect winter moisturiser to keep your skin soft and supple in the colder months.
At 30ml, this is the smaller tube and is worth around £6.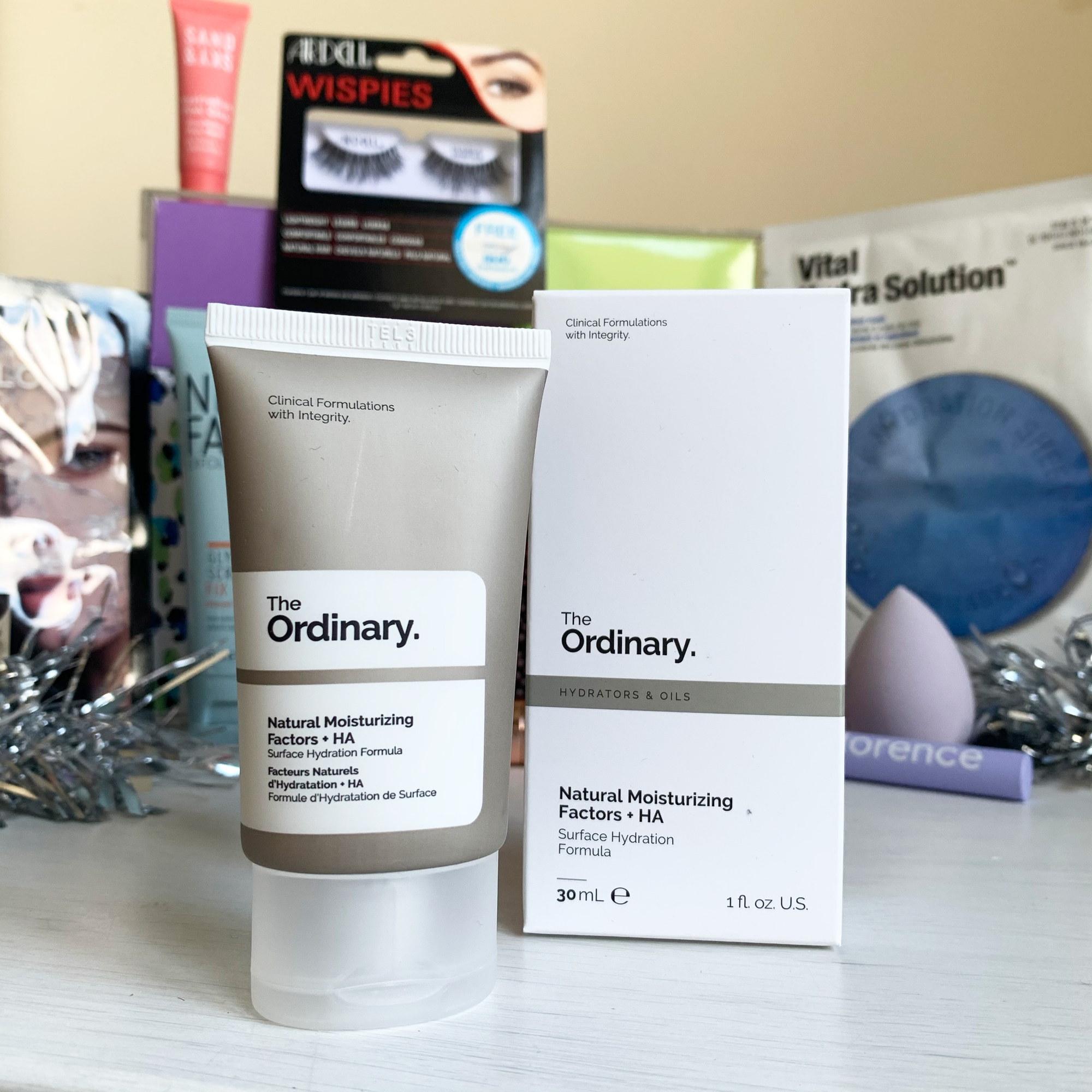 2. SPECTRUM – WONDER SPONGE LILAC
Next is a beauty sponge from Spectrum Collections. Not only do Spectrum make the most incredible makeup brushes, but also beauty blenders! This Wonder Sponge is the perfect 'squishiness' for applying makeup. Simply dampen the sponge for flawless application of foundation, concealer and other cream products, or use dry to apply powders.
The point makes the sponge perfect for getting precision around the eyes and nose too!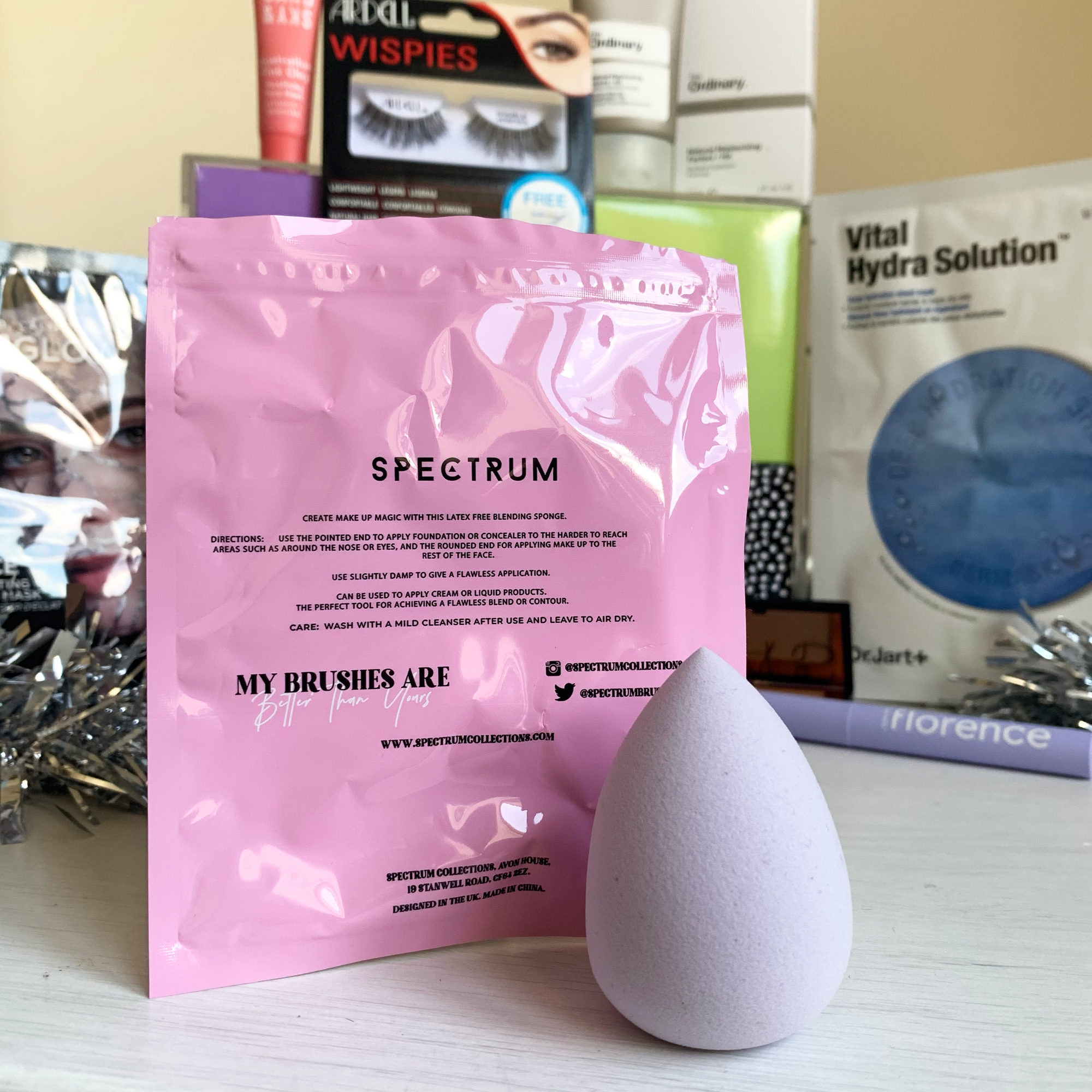 3. SAND & SKY – AUSTRALIAN PINK CLAY – POREREFINING FACE MASK
Inside Day 3 we receive the Sand & Sky Australian Pink Clay Porefining Face Mask. This works to detoxify and brighten the skin by drawing out impurities and tightening pores.
It contains kelp, mangosteen and pomegranate fruit which promotes faster cell turnover to give the skin a natural glow.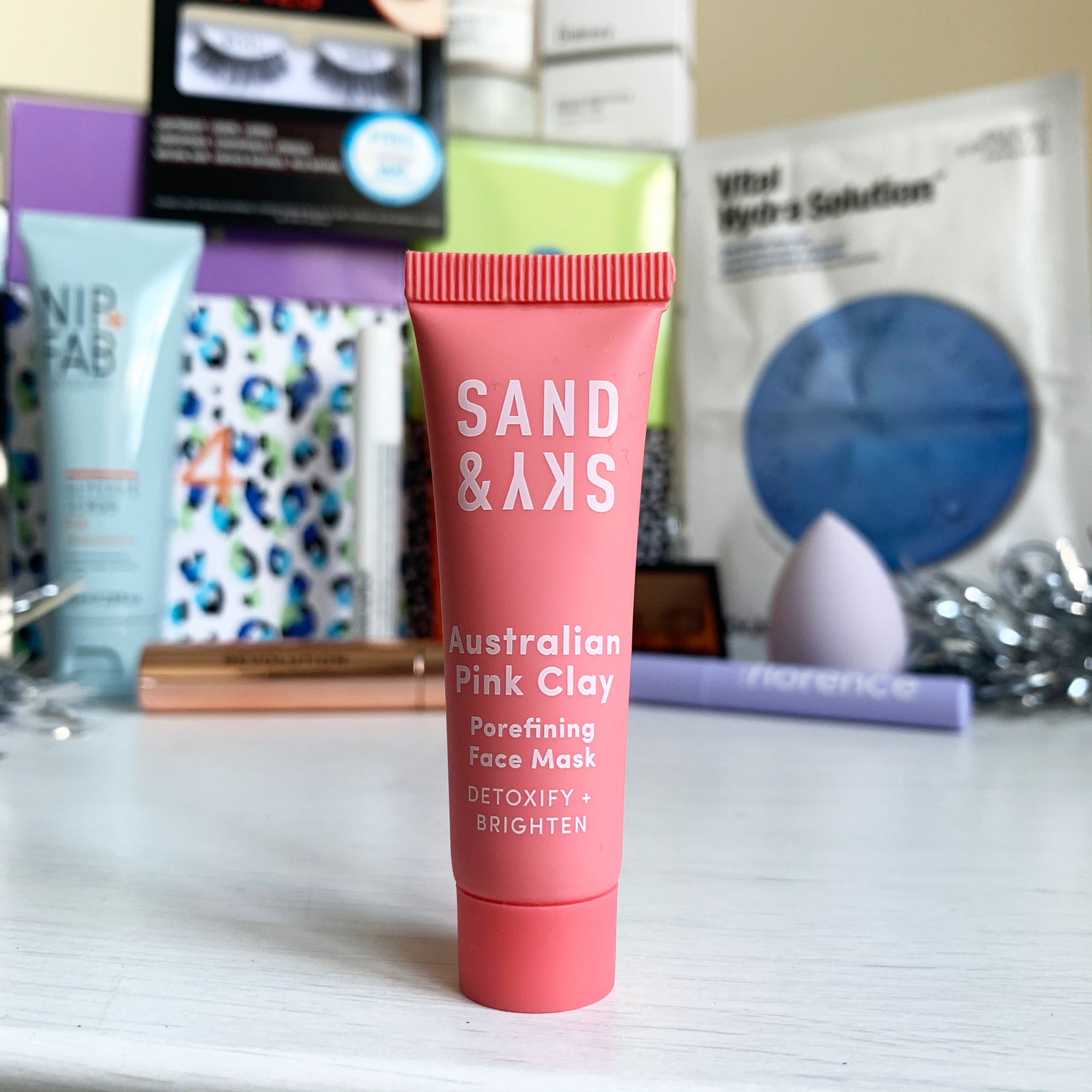 4. GLAMGLOW – RADIANCE BOOSTING HYDRATION SHEET MASK
Next is the Radiance Boosting Hydration Sheet Mask from Glamglow. One of the fancier-looking face masks with its beautiful Glowlace design, it contains hyaluronic acid, green tea and caffeine.
It works to hydrate and energise the skin and it comes in two parts for easy application!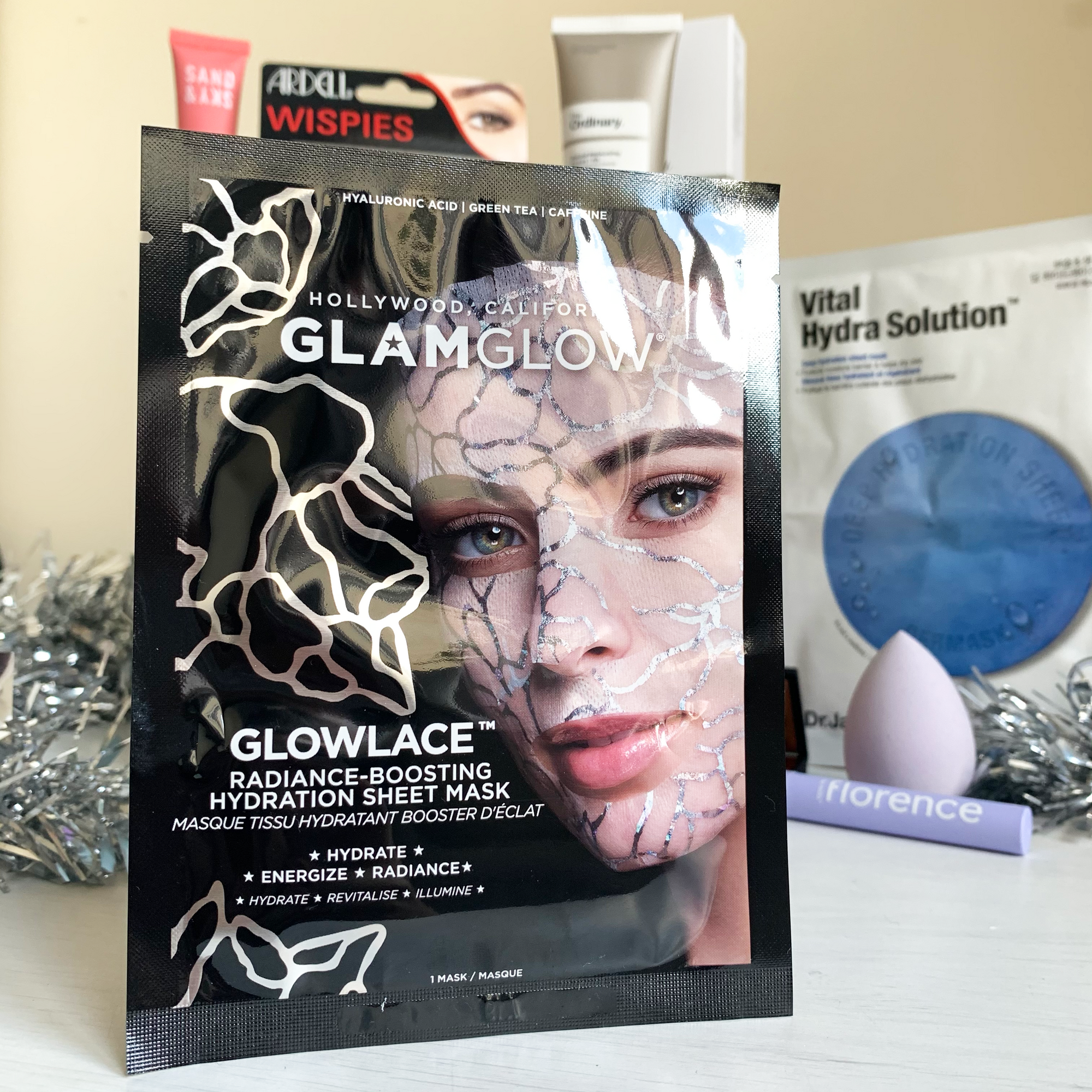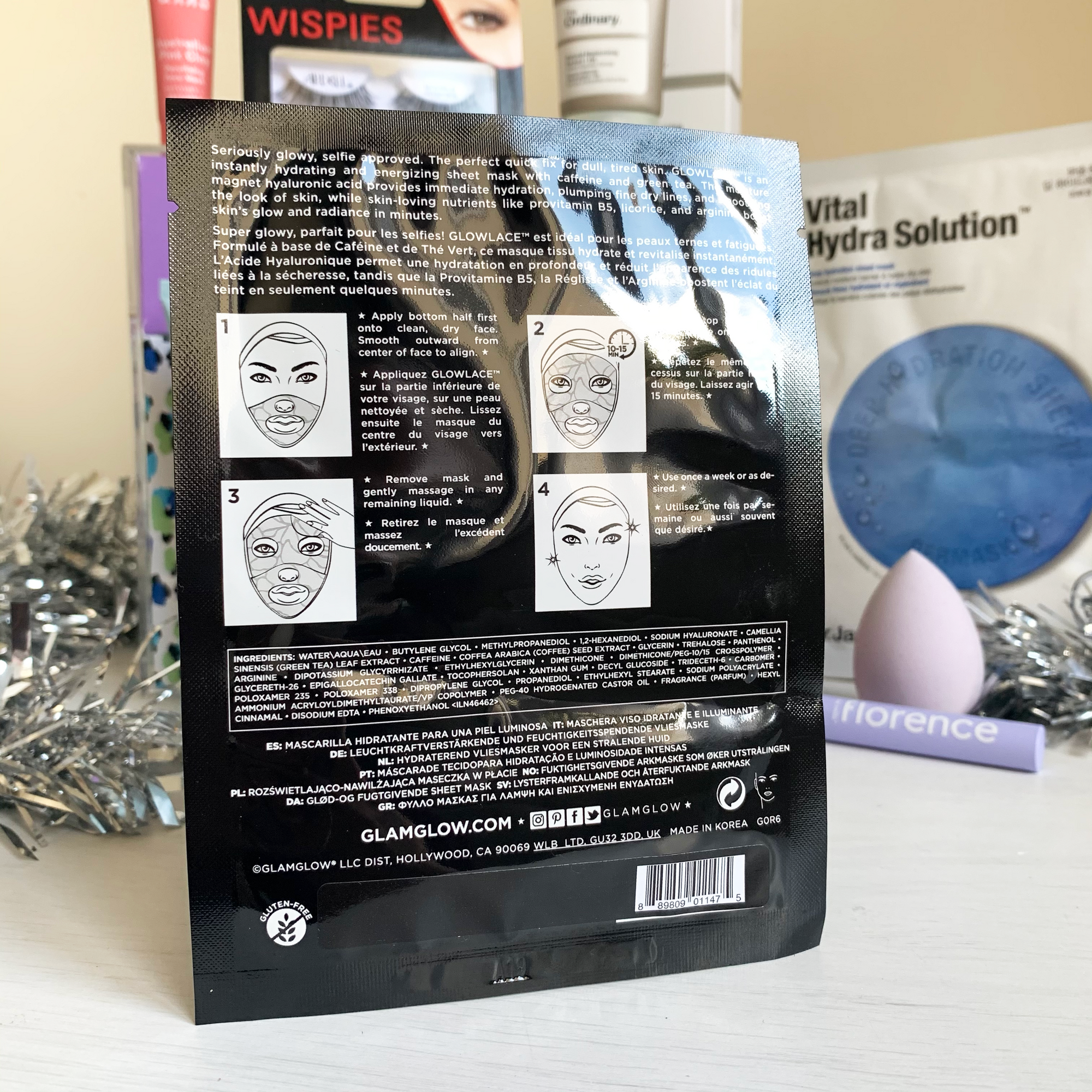 5. DR.JART+ – DERMASK WATER JET VITAL HYDRA SOLUTION
Box number 5 hold a second sheet mask – they could have separated them out a little more!
This one is from Dr.Jart and is aimed at providing intense hydration to the skin. It contains plant derived Aqaxyl and Xylitol to enhance moisture retention reinforce the skin's barrier and limit water loss. It also contains hyaluronic acid and algae extract which promotes collagen production.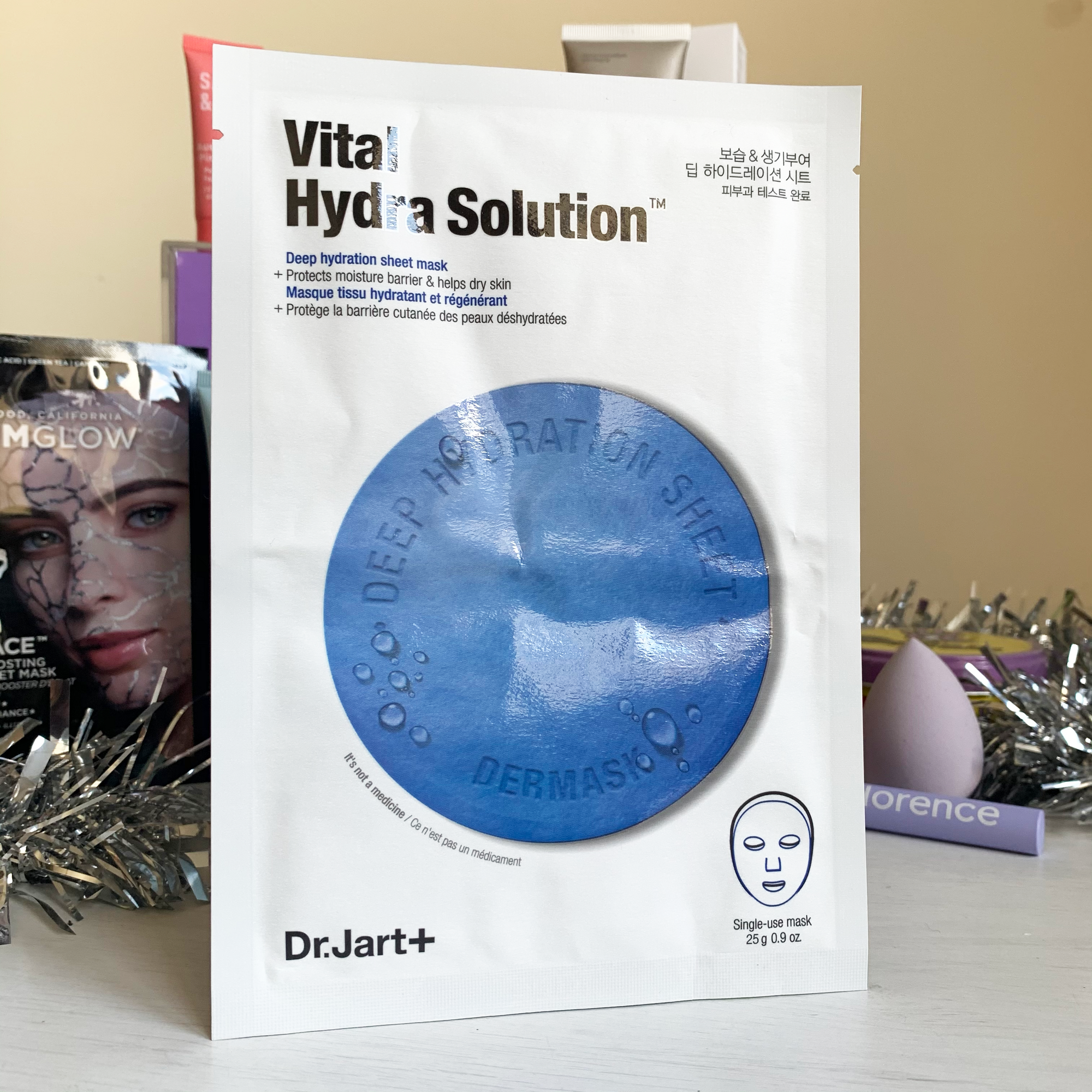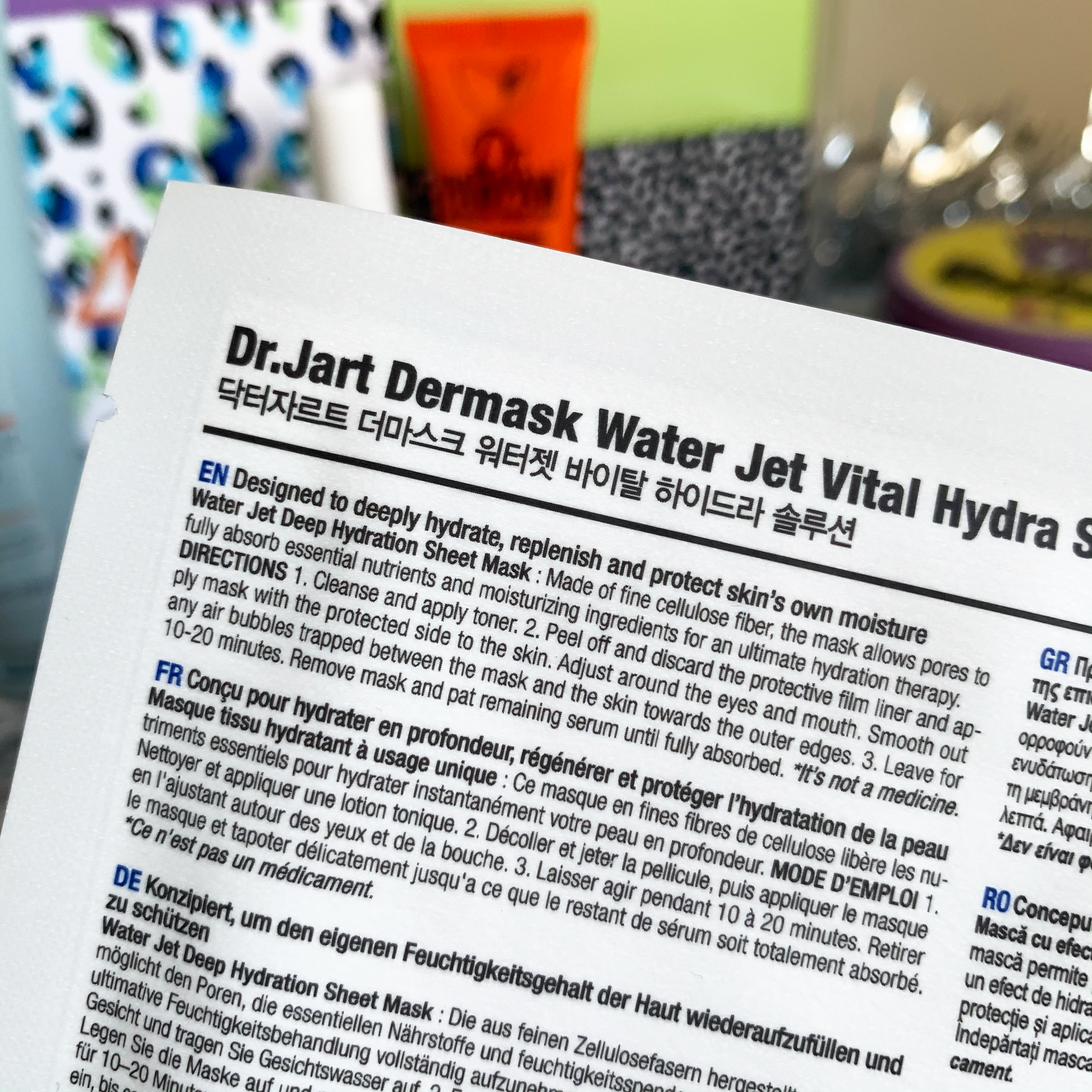 6. THIS WORKS – DEEP SLEEP PILLOW SPRAY
An Advent Calendar favourite is inside box number 6. The This Works Deep Sleep Pillow Spray has been a regular in this year's Advent Calendars, usually in a smaller size than this though.
The Deep Sleep Pillow spray contains the perfect formula to leave your pillows and bedding smelling incredible, whilst enhancing relaxation and helping you fall asleep a little faster.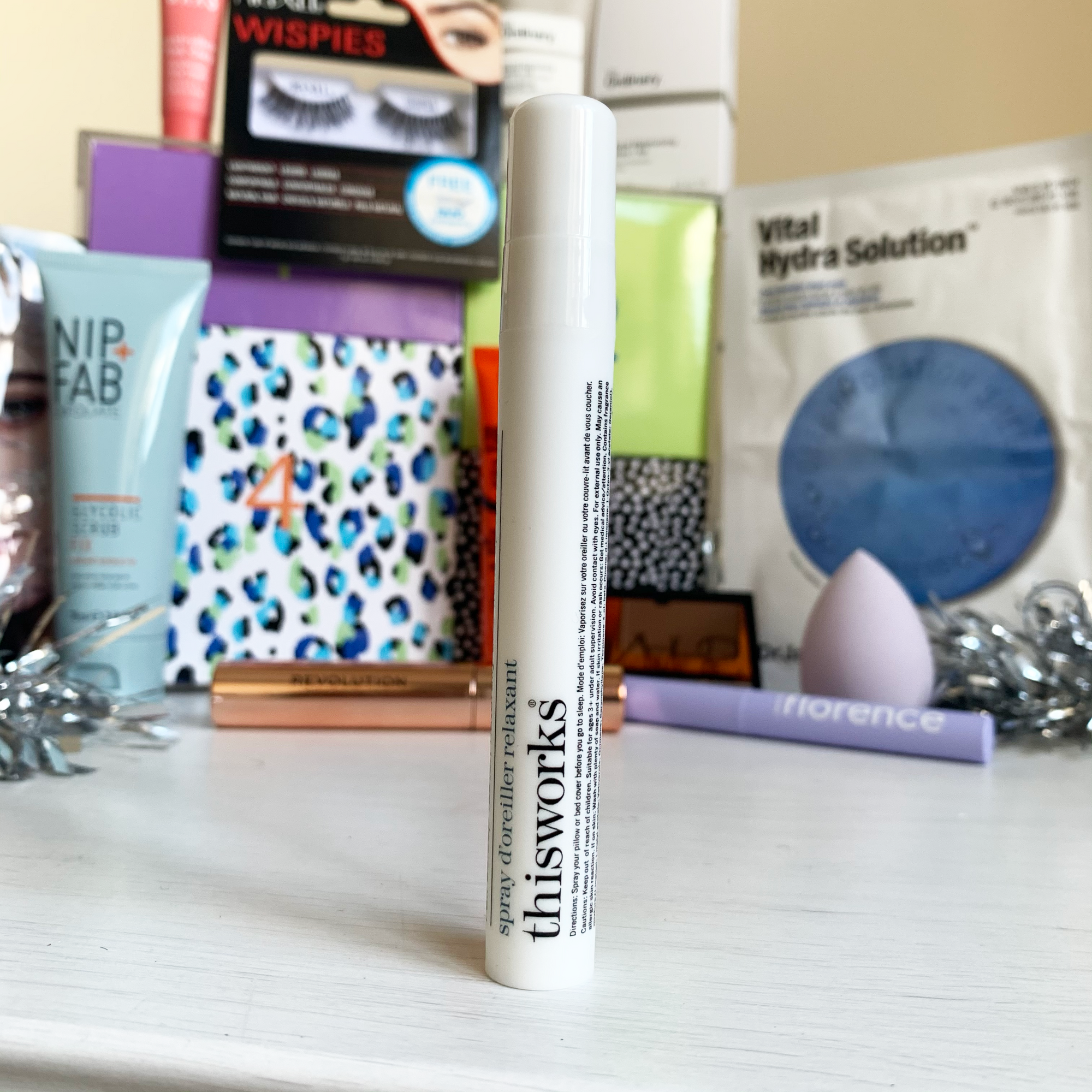 7. NIP+FAB – GLYCOLIC FIX SCRUB
Another skincare product is in box number 7 – the Glycolic Fix Scrub from Nip & Fab. This contains both glycolic and salicylic acid which works to gently exfoliate the skin, removing dead skin cells and promoting cell regeneration.
Whilst it exfoliates the skin it also contains aloe vera to leave the skin feeling super soft with it's new glowy, bright complexion.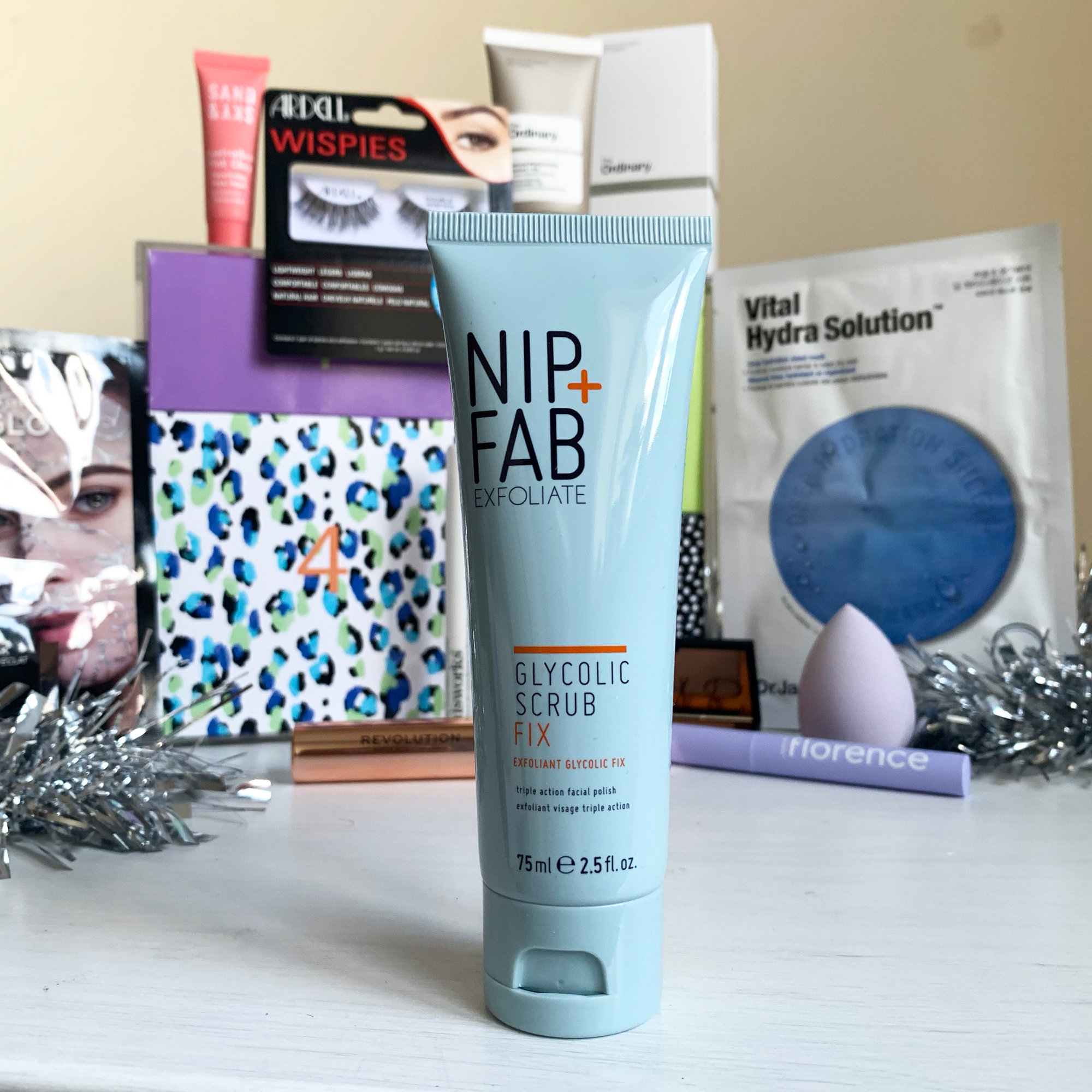 8. DR.PAWPAW – TINTED OUTRAGEOUS ORANGE BALM
Next is the Dr Paw Paw Multipurpose Balm in Outrageous Orange. A cult classic, this multipurpose balm is the perfect moisturiser for dry skin, lips and cuticles, but this time, with a hint of orange.
The balm can also be used to add a hint of colour to the cheeks to complete a glowy makeup look or a natural 'no makeup' makeup look.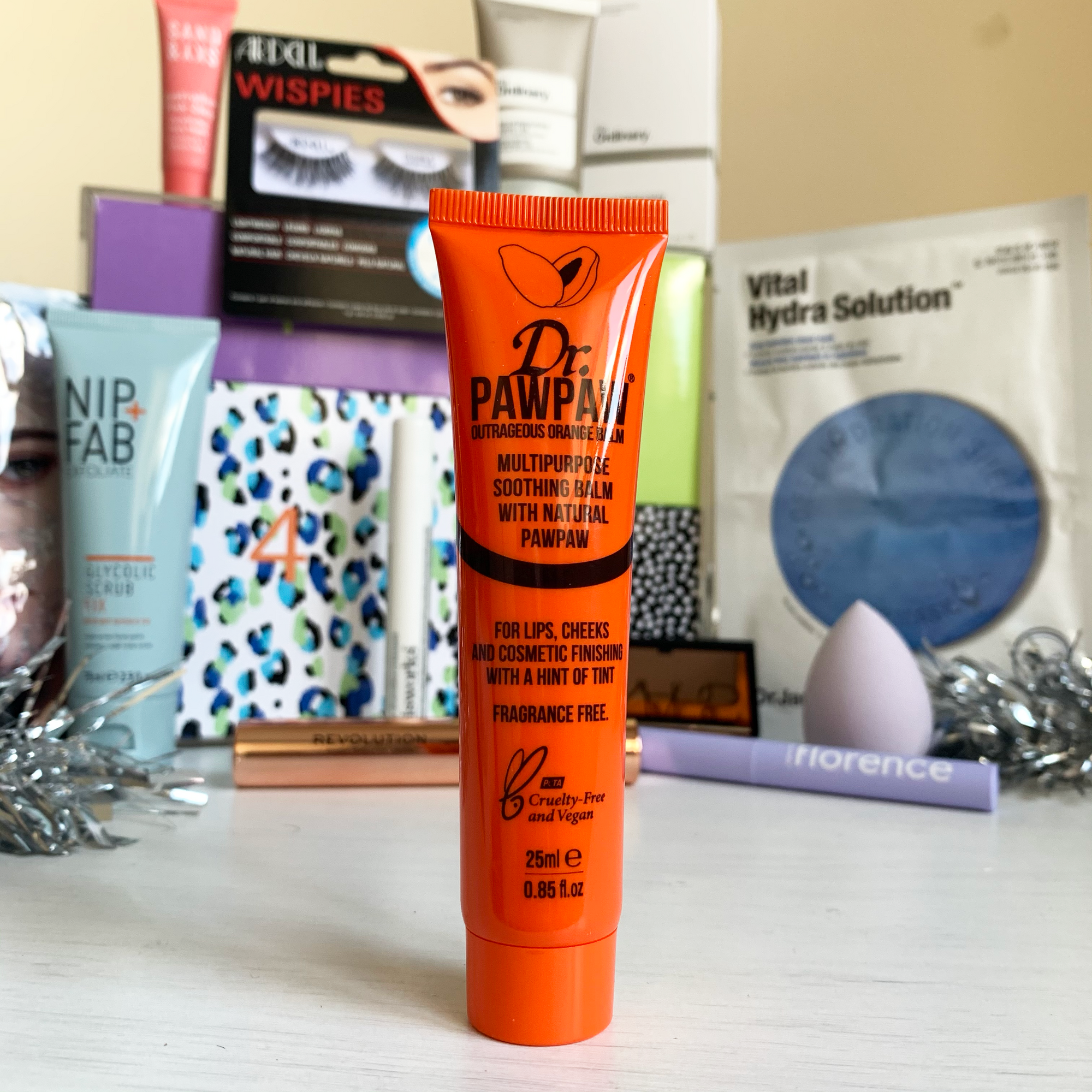 9. REVOLUTION BEAUTY – THE MASCARA REVOLUTION
Day number 9 gives us a mascara from Revolution Beauty. The Mascara Revolution is a full sized mascara with a thick wand and promises voluminous lashes.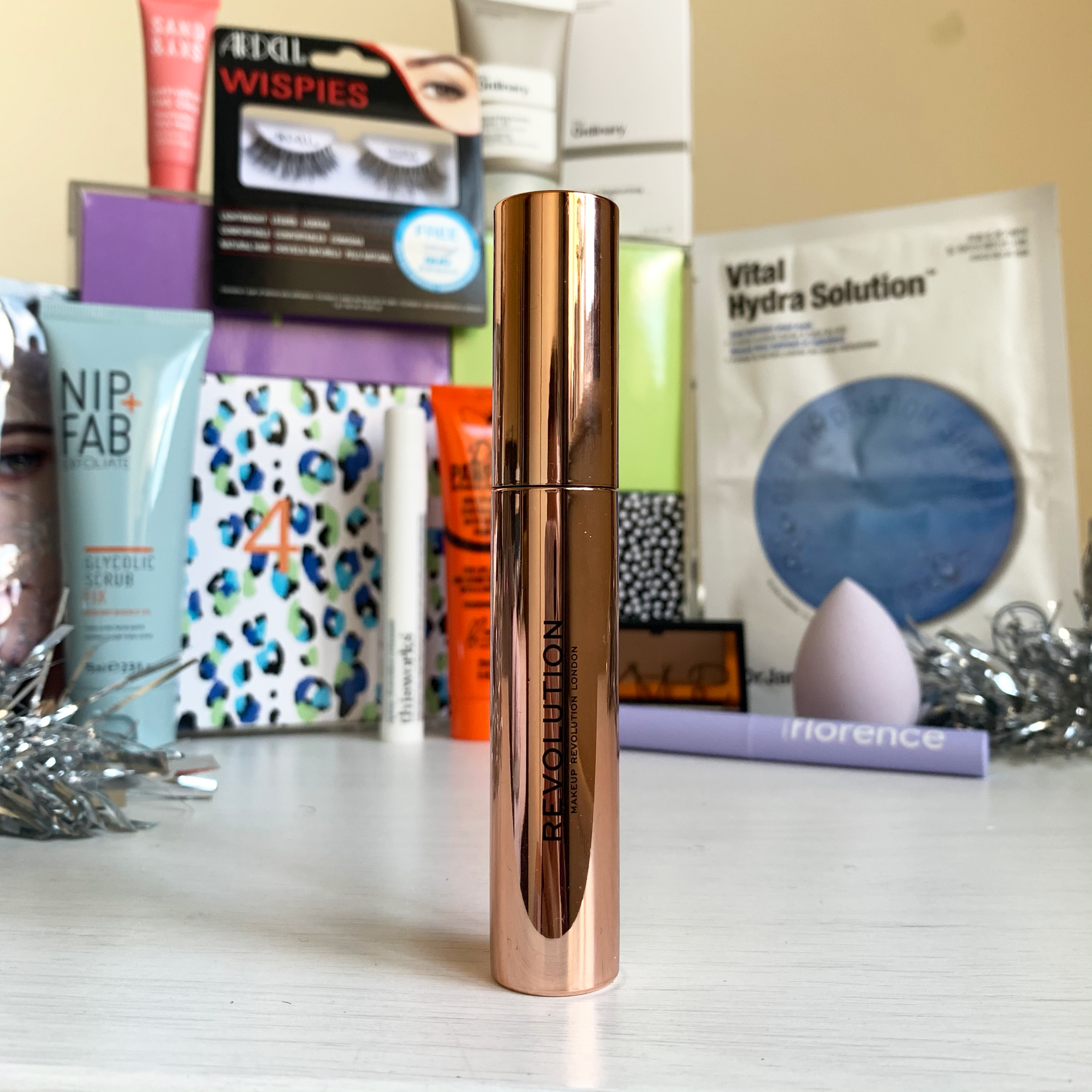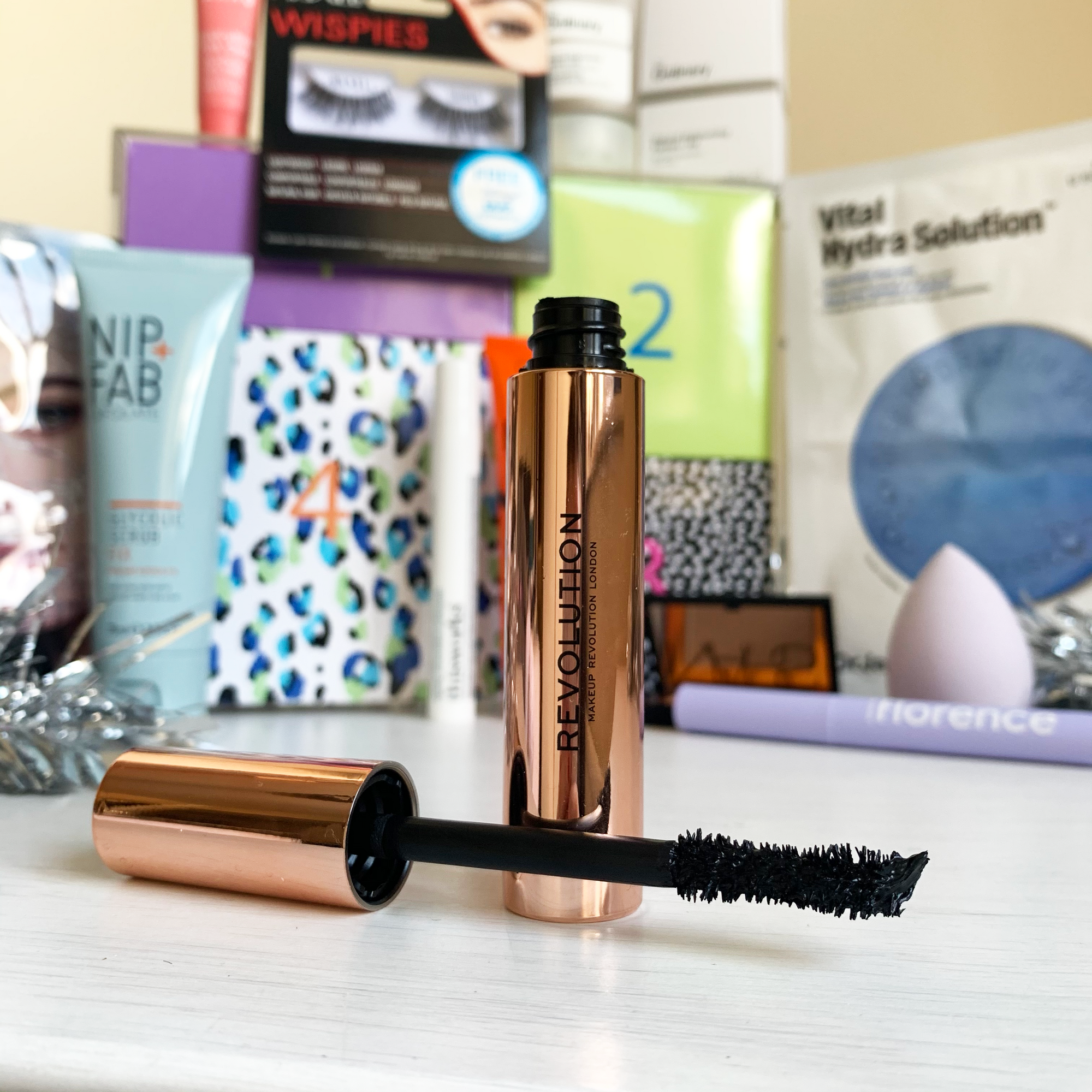 10. FLORENCE BY MILLS – TINT N TAME BROW GEL, CLEAR
Florence by Mills has included their Tint N Tame Brow Gel in day number 10. A clear brow gel, perfect for taming the brows and keeping them in position all day long.
Either apply to natural brows to keep them in place, or over a brow pencil/pomade. The tiny brush head to perfect for precision, especially around the front of brow, and the arch.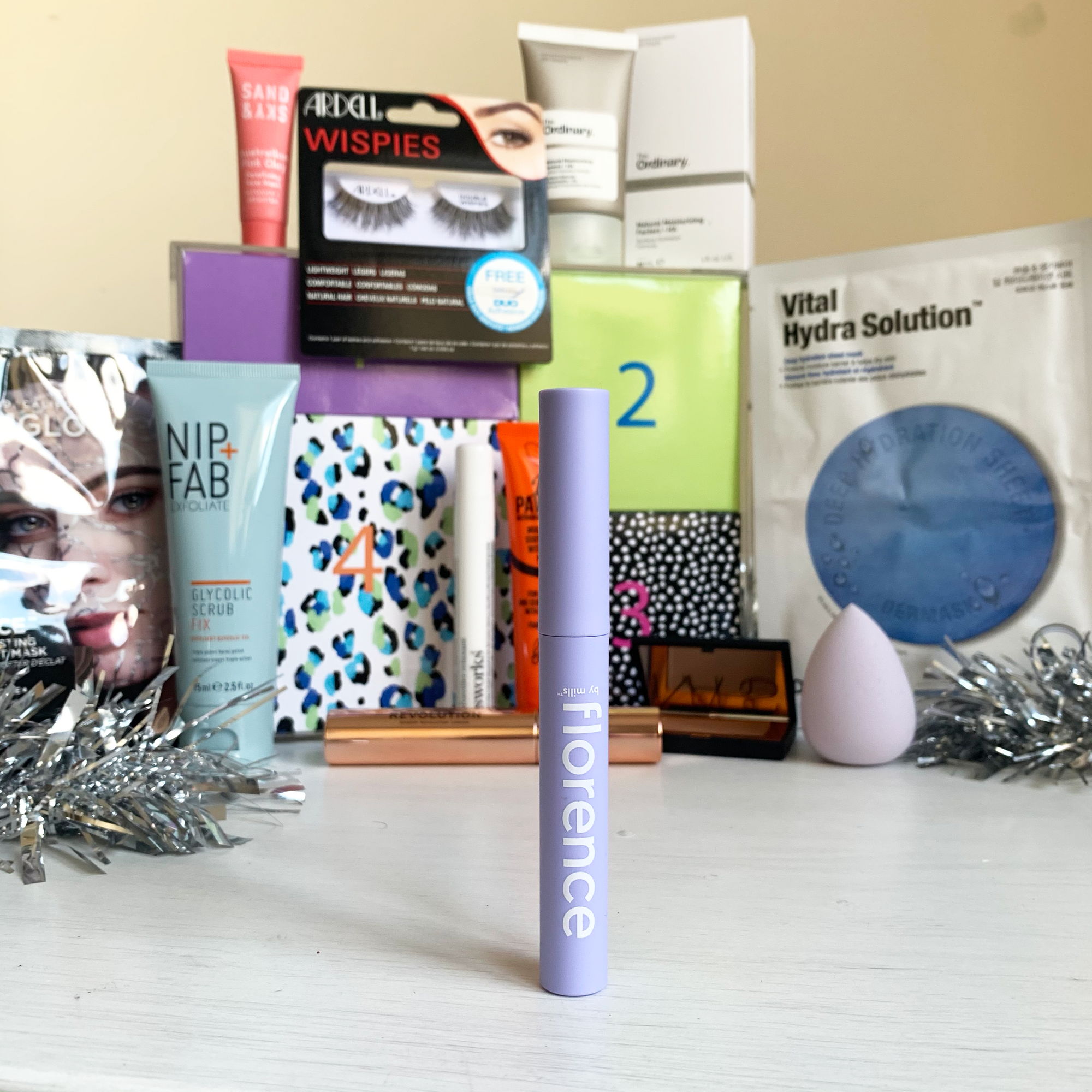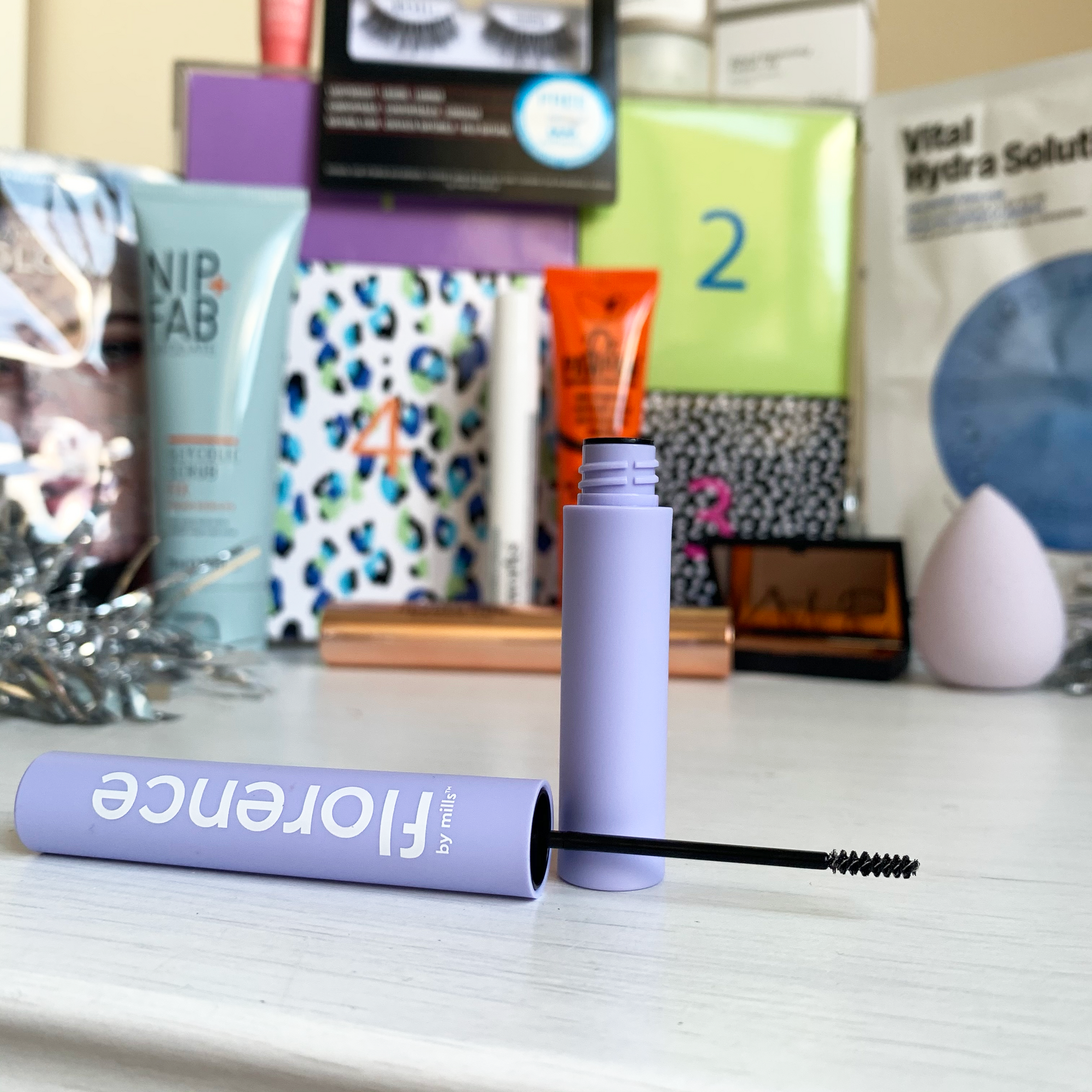 11. ARDELL LASHES – DOUBLE WISPIES
Day 11 gives us one of my favourite products ever! The Ardell Lashes Double Wispies. The Double Wispies have taken everyone's favourite Demi Wispies and doubled their volume to give us thicker, luscious lashes but still looking fairly natural!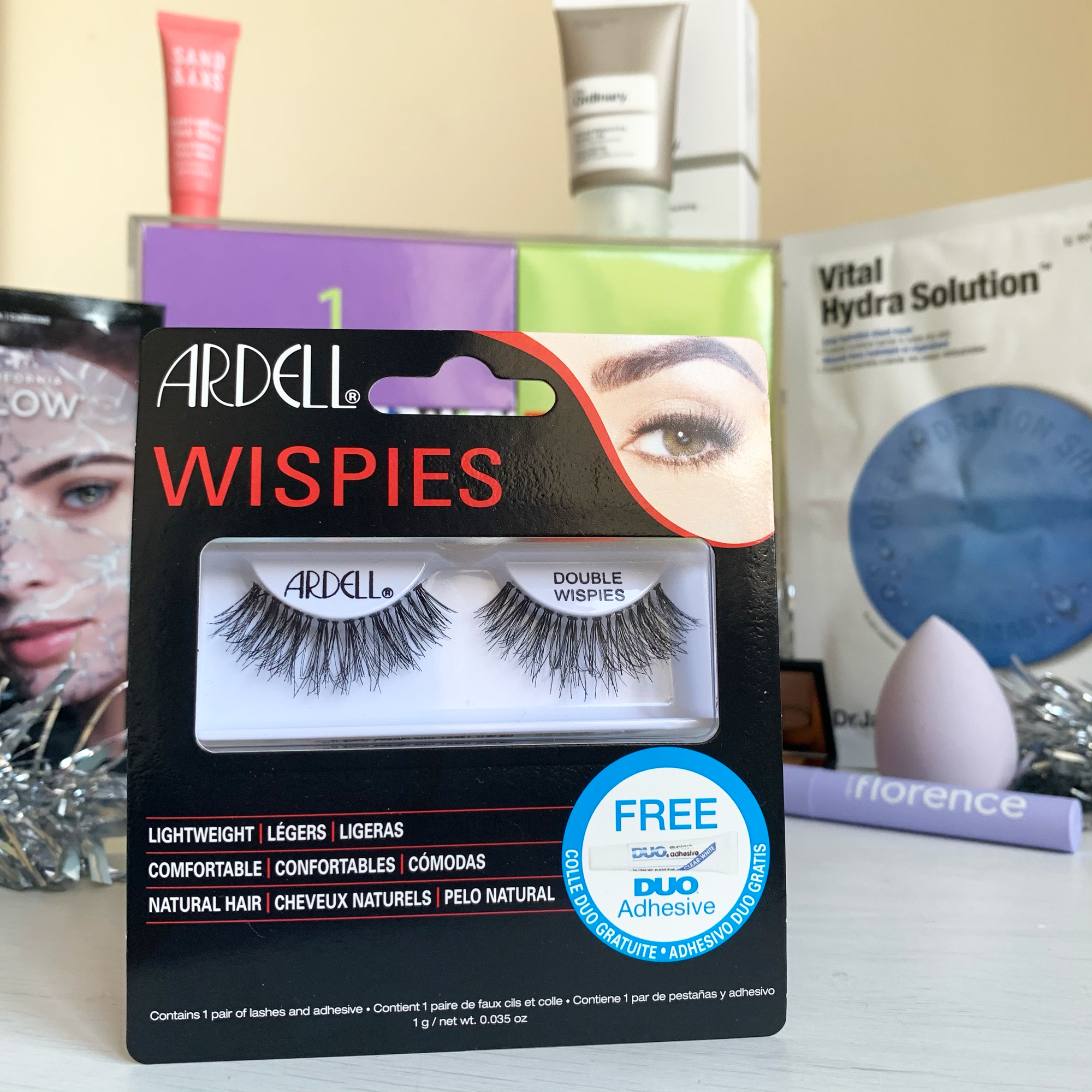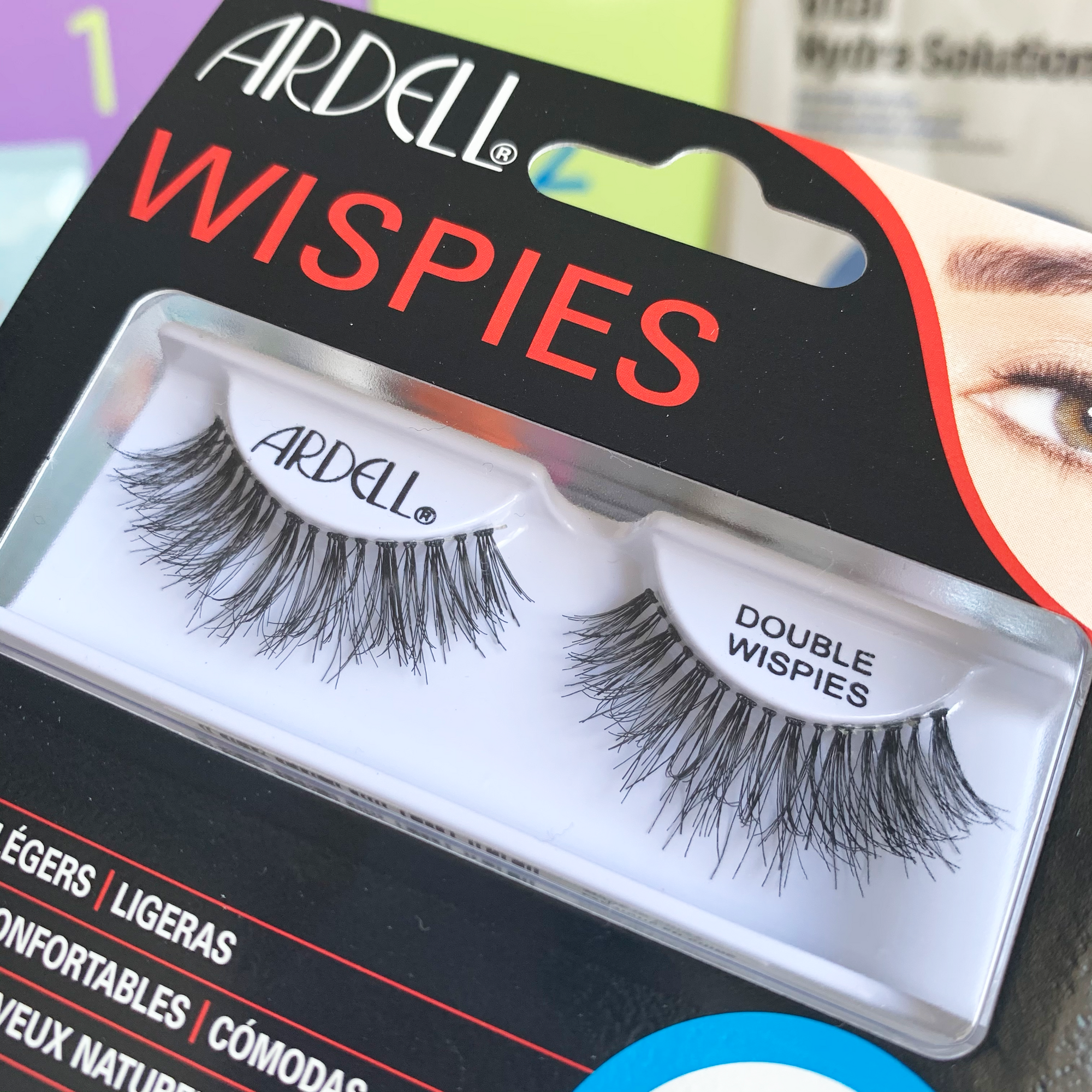 12. NARS – MINI BRONZING POWDER LAGUNA
The final product in the 12 Day Face + Body Advent Calendar is the Laguna Bronzing Powder by NARS. This is only a miniature but the size is definitely enough to last a long time!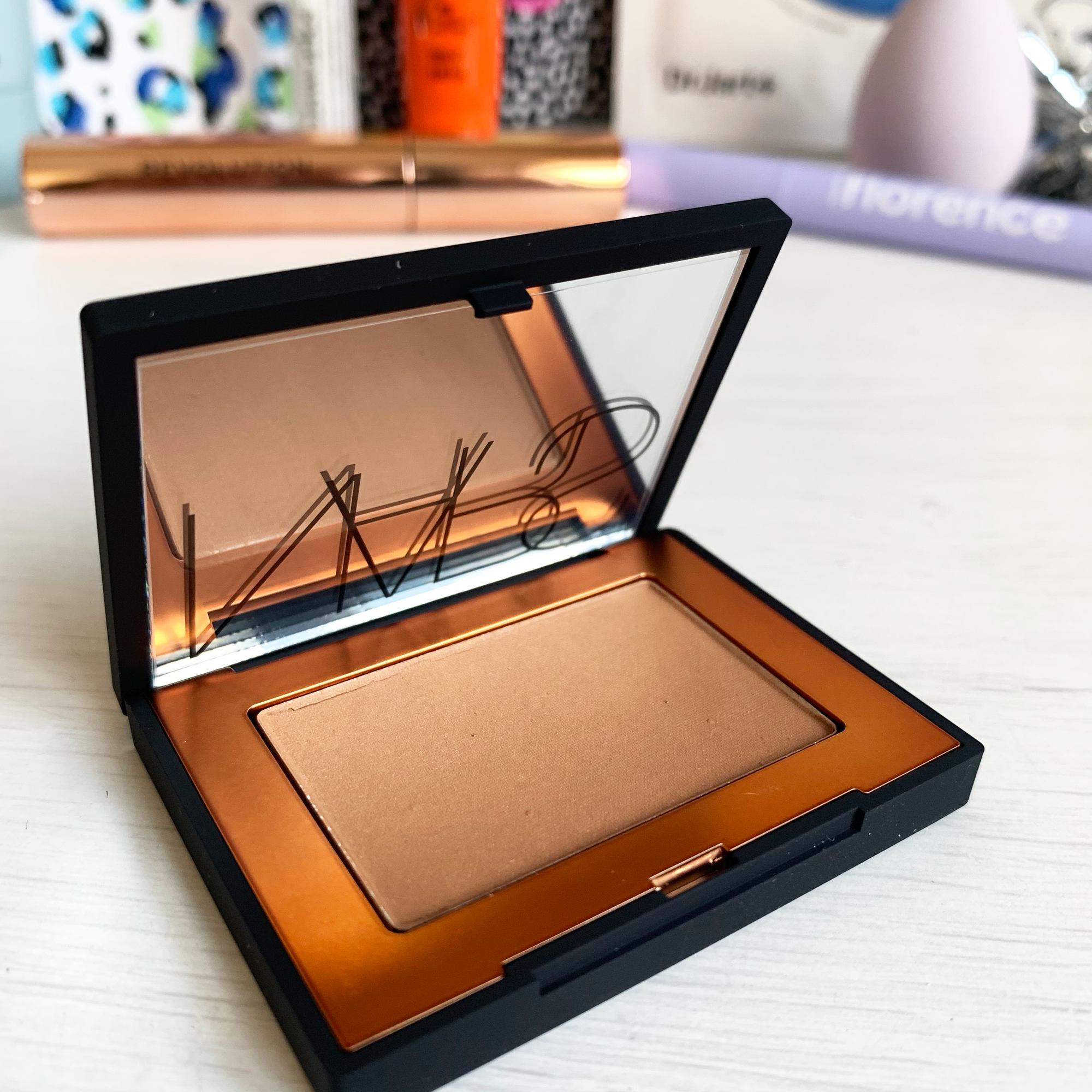 This gorgeous shade can be used to add colour to the face, or as a contour powder. This size is also perfect for keeping in your handbag to top up your makeup whilst you're out and about!