If you follow me on Instagram you'll know I'm a huge fan of Glossybox and a huge fan of anything pink and sparkly. Well ladies… let me tell you… this month's Glossybox was made for me! Well not literally for me… but if a box was designed for me, this would be what it looked like.
It's pink…
It's sparkly…
It's holographic…
It's a beauty queen's dream!
And all of this extra sass is because this August it's Glossybox's BIRTHDAY! So they are celebrating in styyyyle with the sparkliest, glitziest pink box you've ever seen. Just look at it!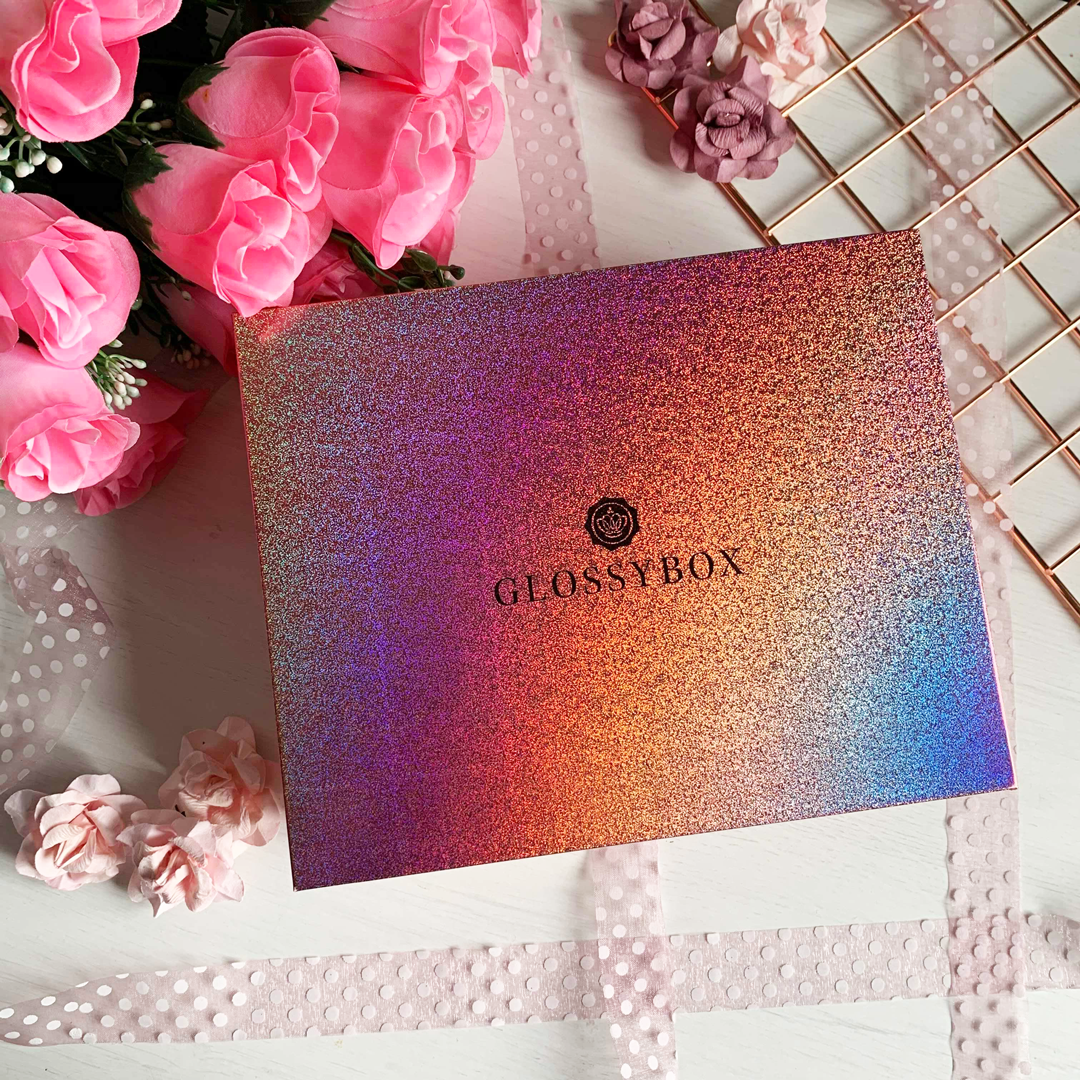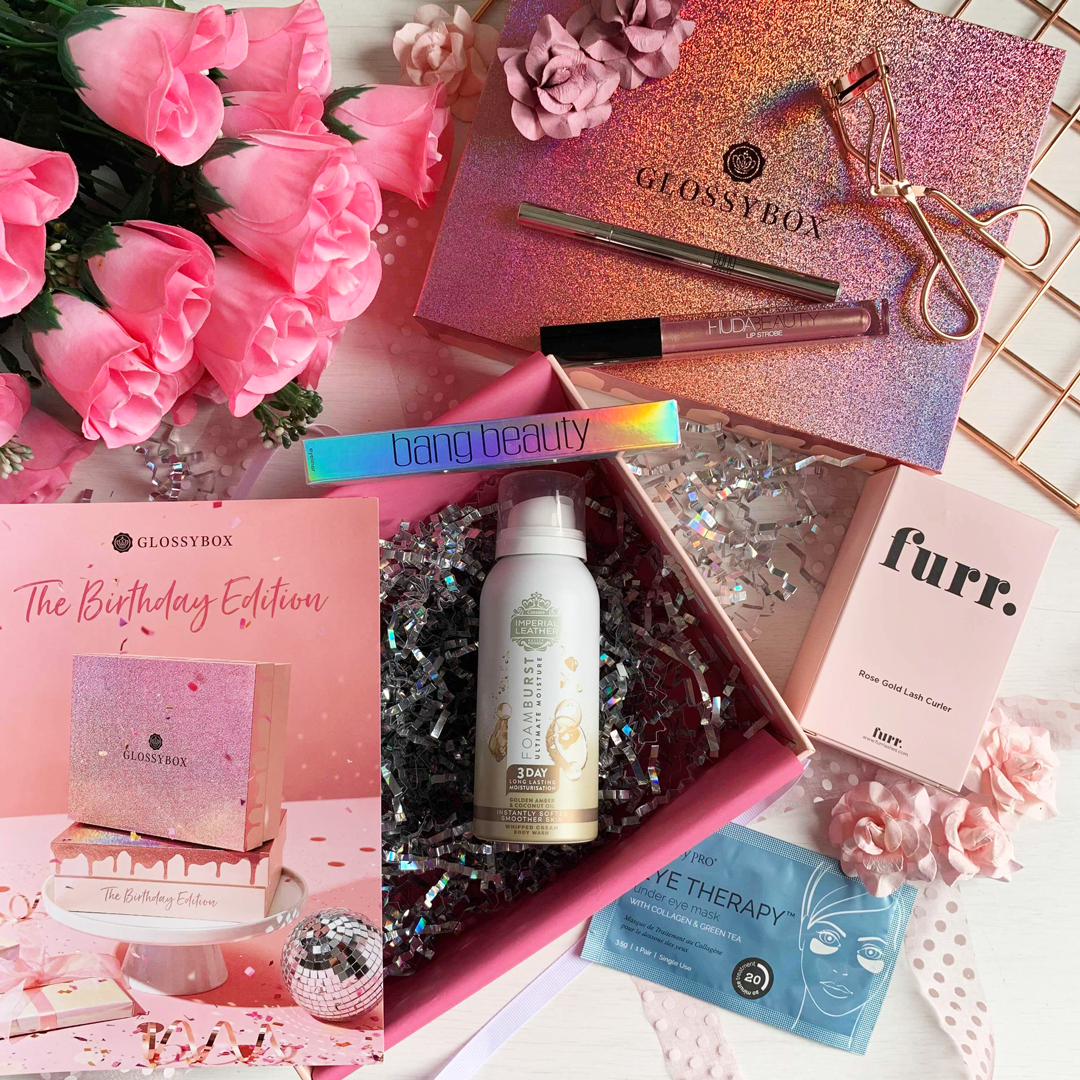 I could stare at it all day.
And all of the sparkly sass doesn't end on the outside… let's see what's inside!
So as usual, we have the booklet which tells us all about each of the products inside, and also this months box has a little card in reminding us that this year is going waayyyy too fast and it's almost time to order the Glossybox advent calendar! The calendar goes on sale in September… but if you're a subscriber to Glossybox, you get early access and a discounted price.
And let me tell you girls… it's 1000% worth it! Last year's calendar was INSANE. I'll definitely be signing up for this years!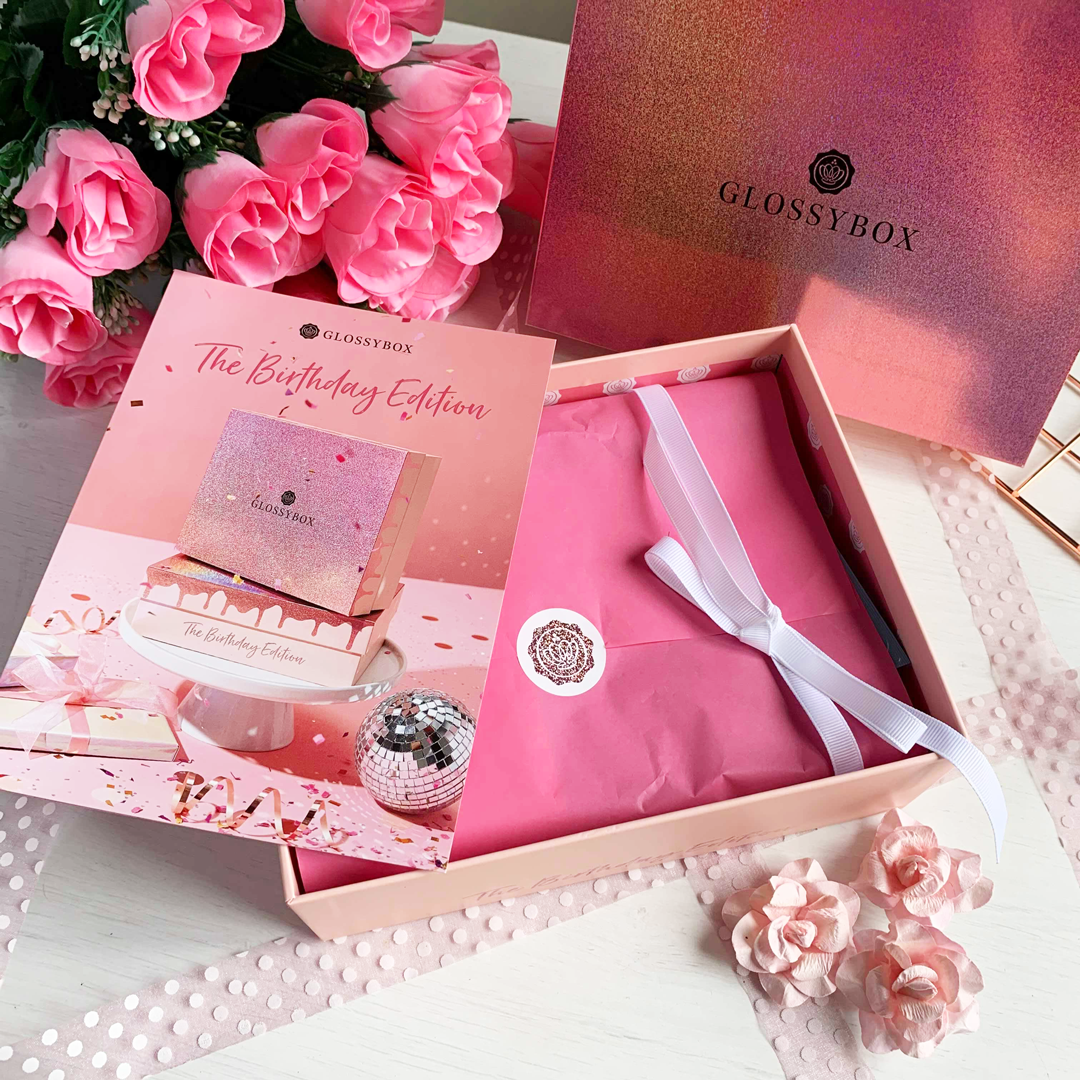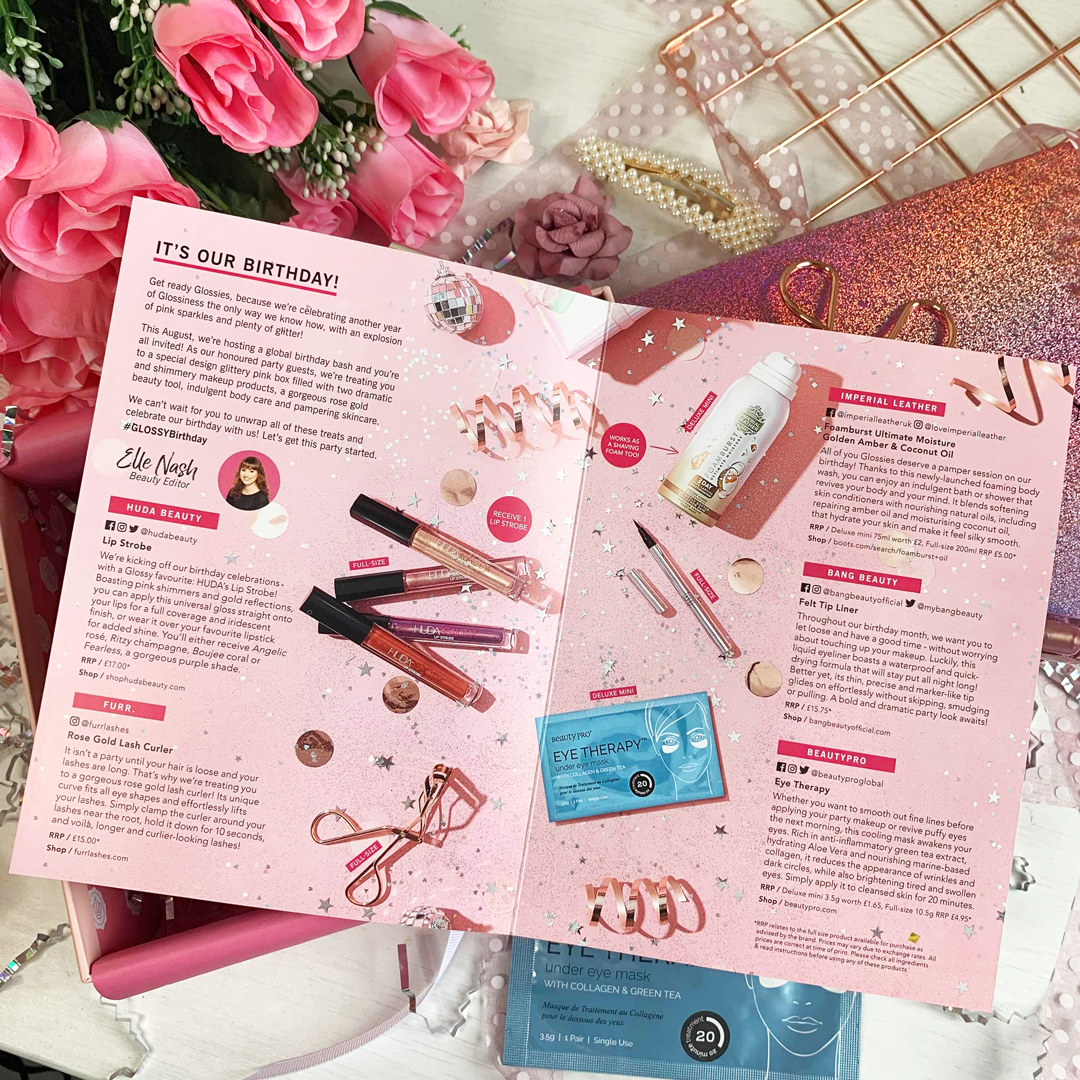 Right let's get onto the products inside the August Glossybox!
Huda Beauty Lip Strobe in shade Angelic Rose - FULL SIZE - worth £17.00
First up is a product from Huda Beauty - the lip strobe. You receive one of four different shades in this month's box and I received 'Angelic rose' which is a pinky shimmery shade. The other three shades were Ritzy Champagne - a gold shade, Boujee Coral - a fiery shimmer and Fearless, a purple shade. All 4 of the strobes contain pink shimmers and gold reflections which make them pop on the lips. The colour is pigmented enough to be worn on its own or it could be used as a lipstick topper - especially the pink/gold shades.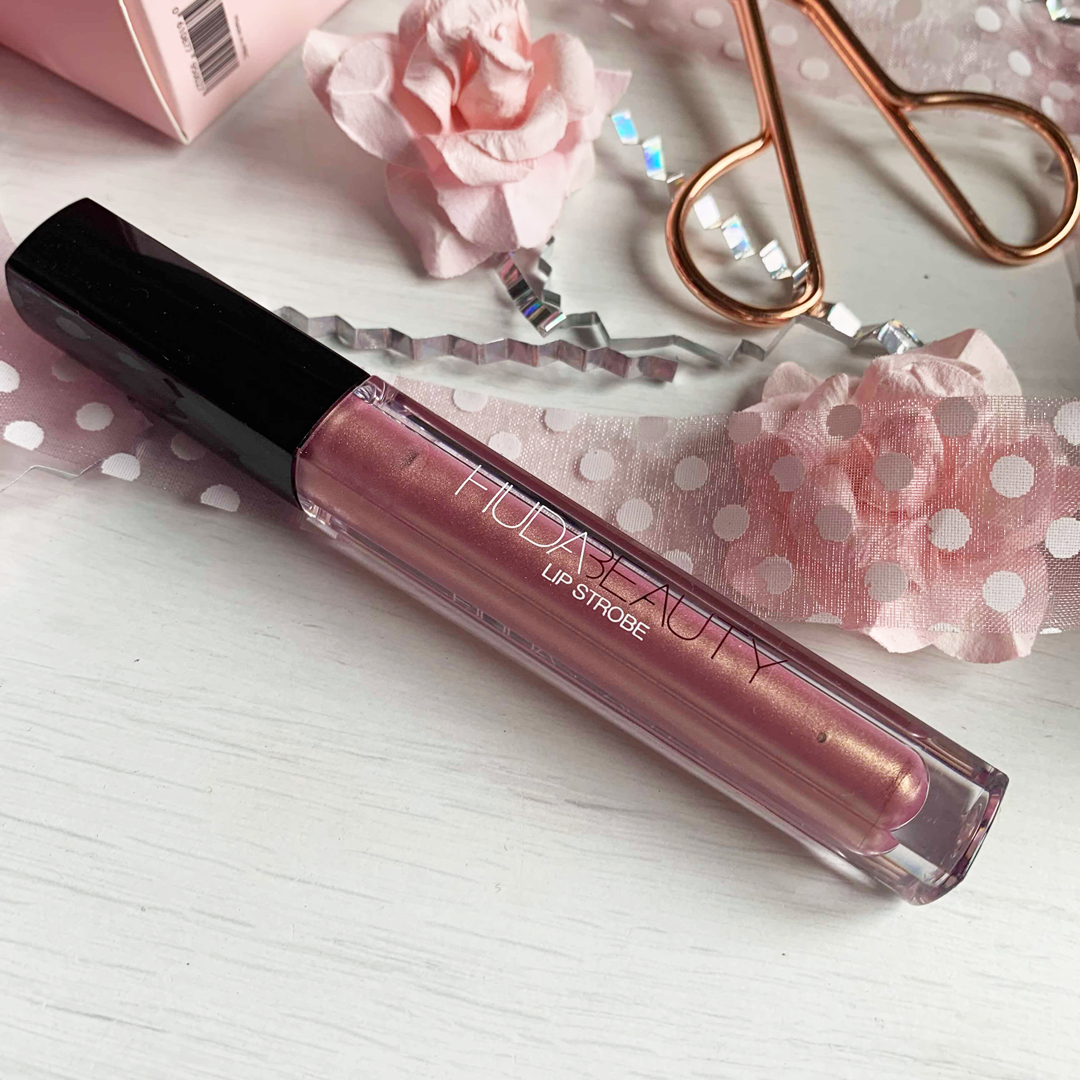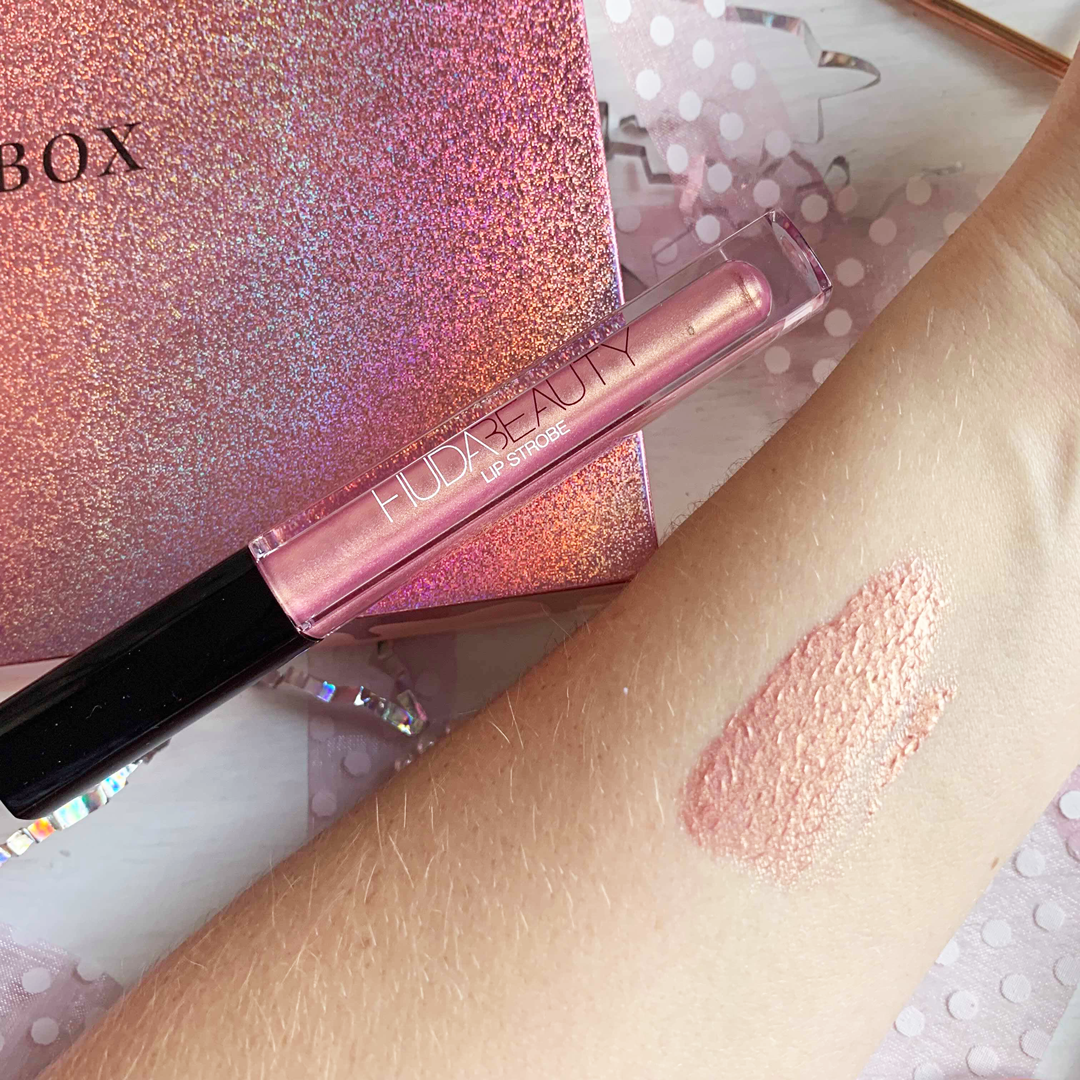 Furr. Rose Gold Lash Curler - FULL SIZE - worth £15.00
I've never used eyelash curlers in my life but as soon as I opened this box they became my new fave beauty item because of how gorgeous they are! It's like pretty much any other eyelash curler although it's curve is shaped in a way that it fits all eye shapes and they're rose gold. Need I say more? To curl lashes, open the curler and clamp the curve on your lashes, as close to your lash line as possible, hold down for 10 seconds and release. Long, curly lashes with the teeniest amount of effort. Perfect!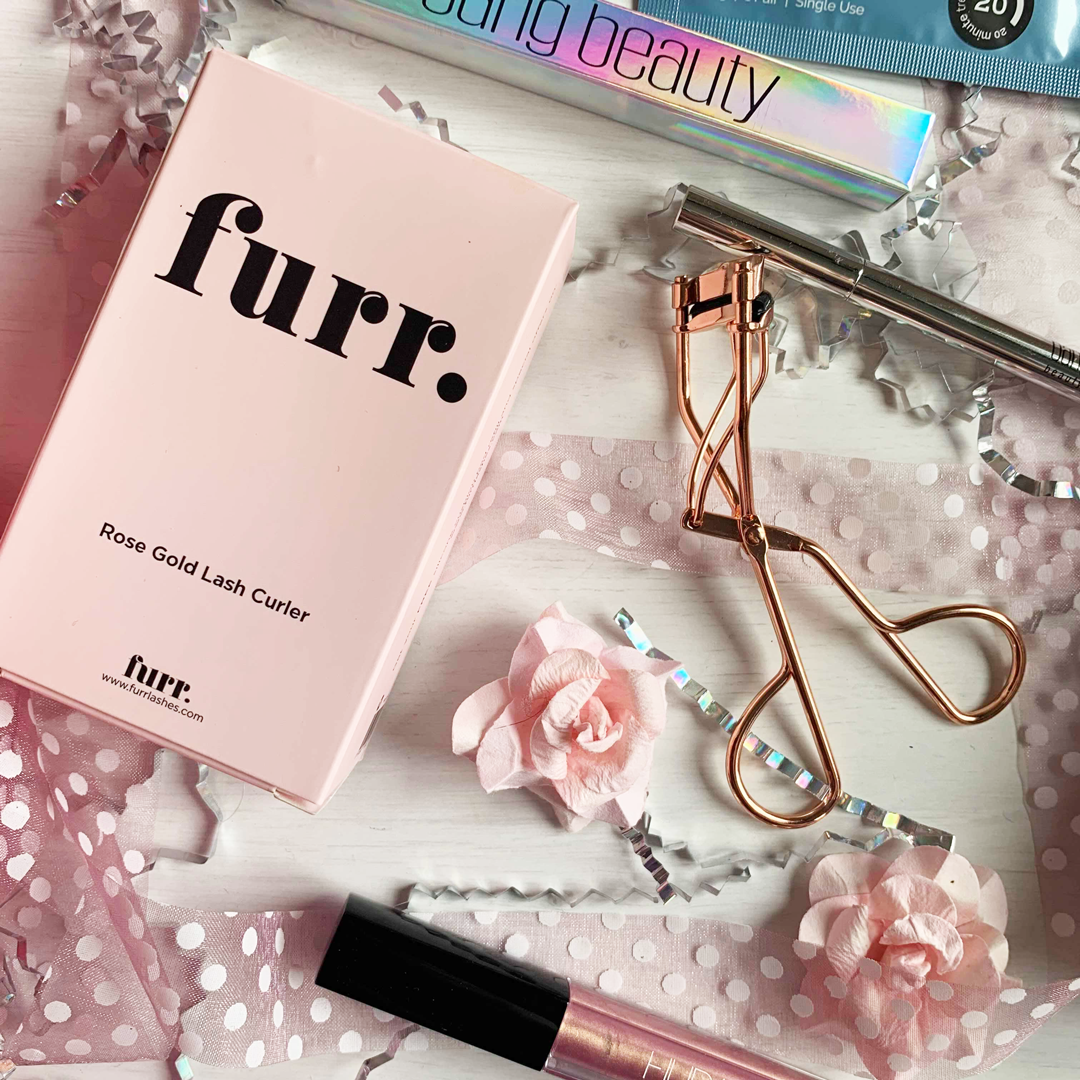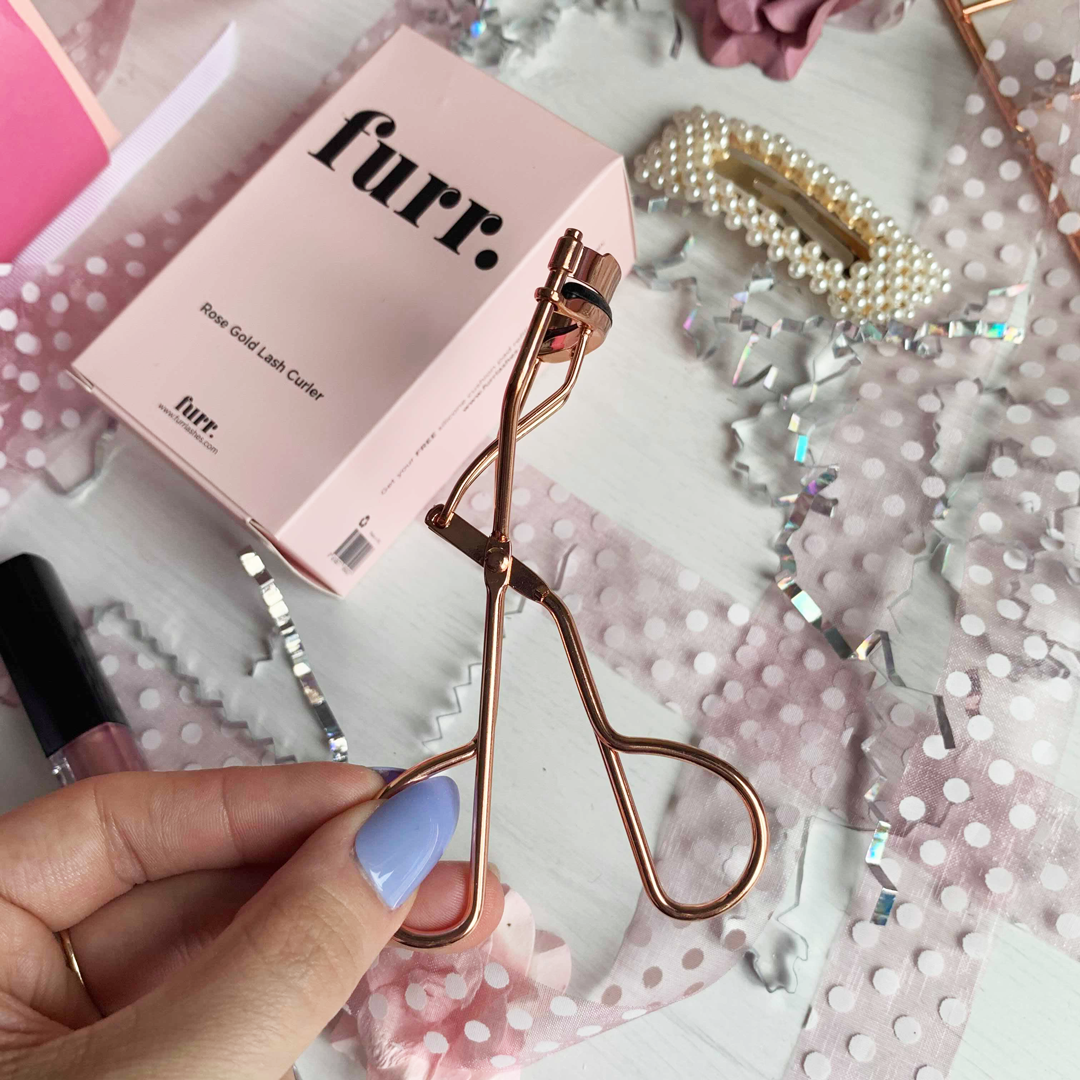 Imperial Leather Foamburst Ultimate Moisture Golden Amber & Coconut Oil - worth £2.00
Next up is an essential from Imperial Leather - foaming body wash. It's a brand new line and it contains a mixture of conditioners and natural oils including amber oil and coconut oil to keep your skin cleansed, silky soft and hydrated. This can be used as a shower gel or even a shaving foam to minimise distress (and drying) to your skin when shaving. This is a sample size but you can pick up the full size 200ml bottle for £5.00.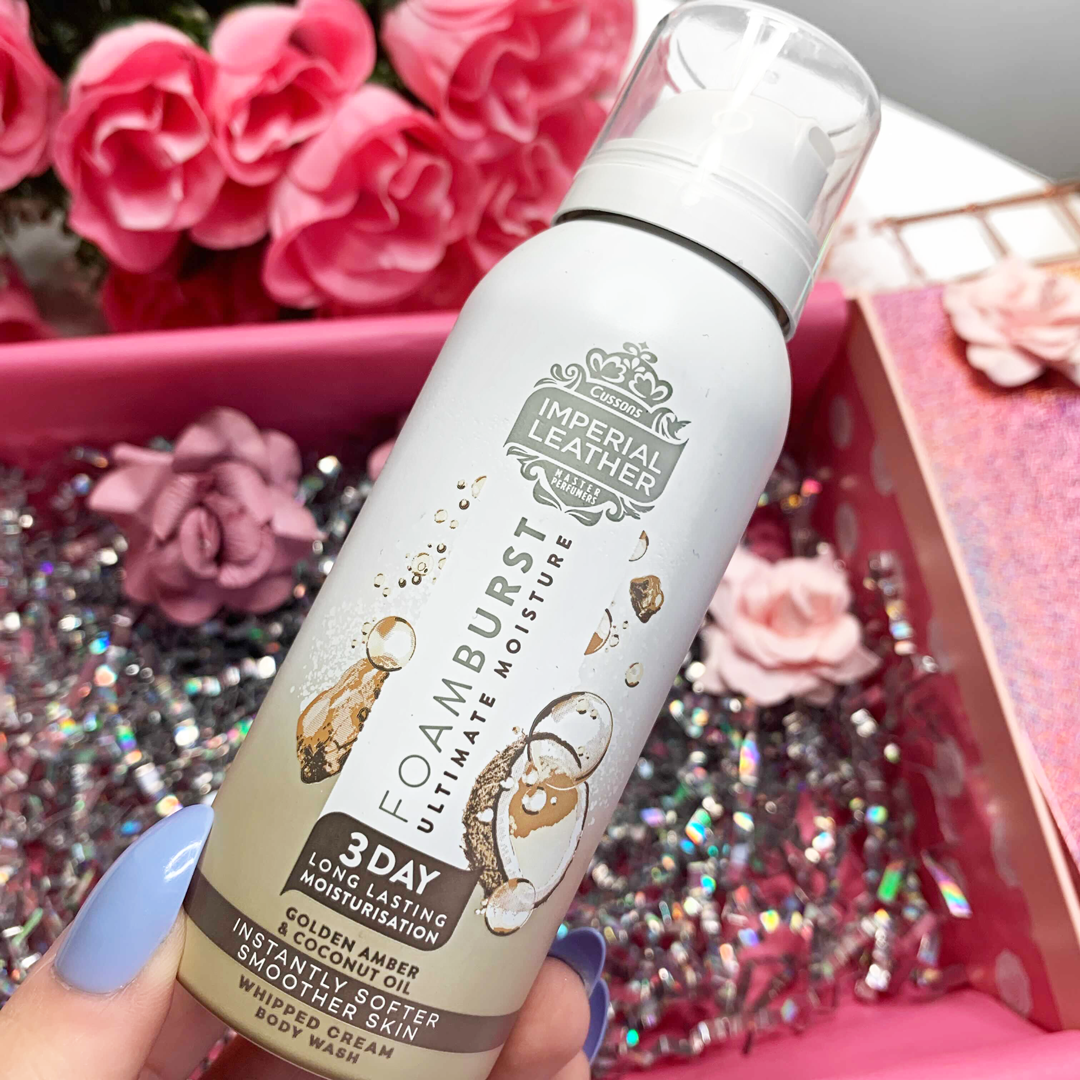 Bang Beauty Felt Tip Liner - FULL SIZE - worth £15.75
Another full size item in this month's box - the black felt tip eye liner from Bang Beauty. This is a brand I've not heard of before but if all their products are as beaut as this then I'm glad I've discovered it! The box is holographic and looks incred! The actual liner is a silver pen with a felt tip - it gives a super fine line which is perfect for getting that flick on point. If you wanted a thicker line, just press down slightly or expand the original line to give a bolder look. A fab eyeliner for going on holiday too as it is waterproof!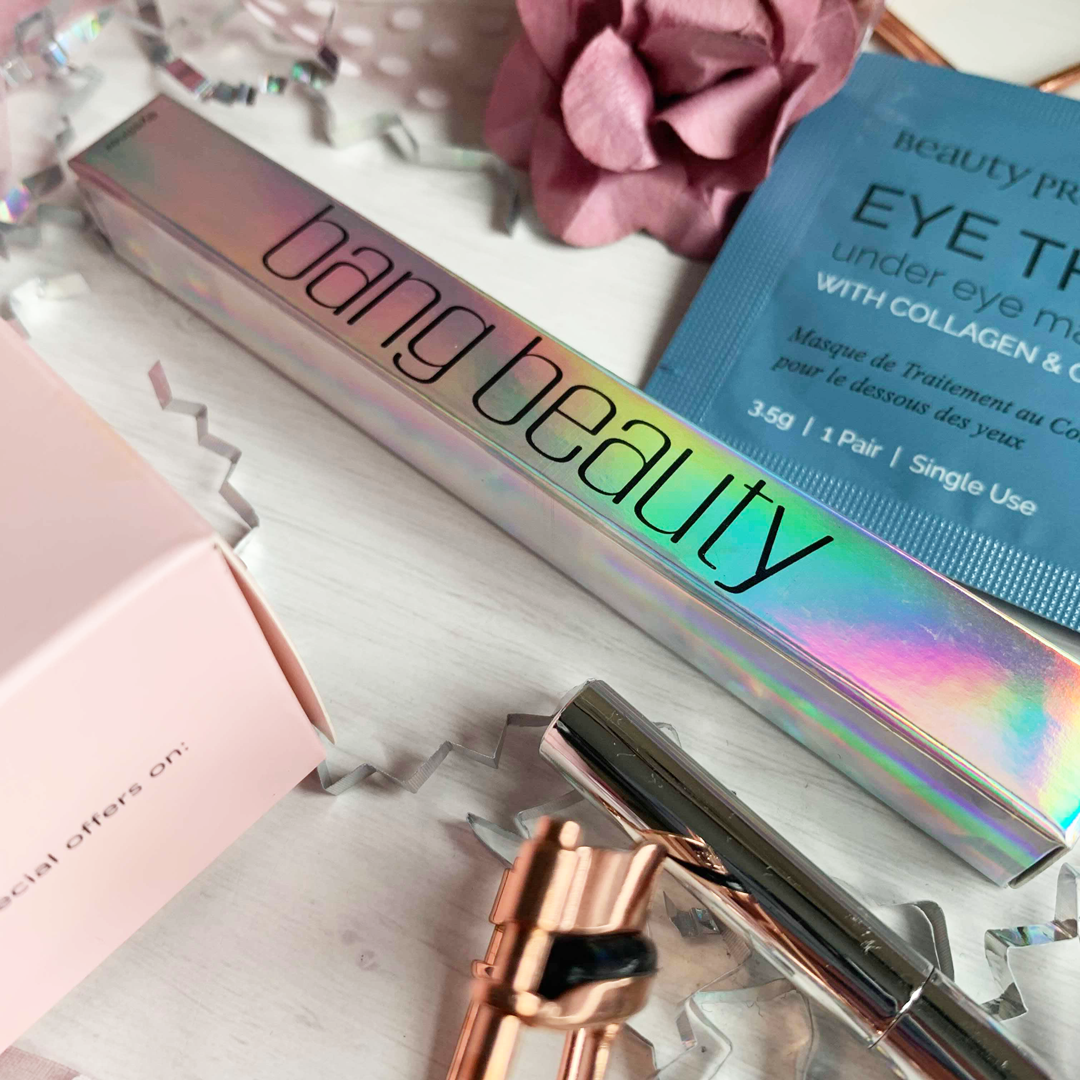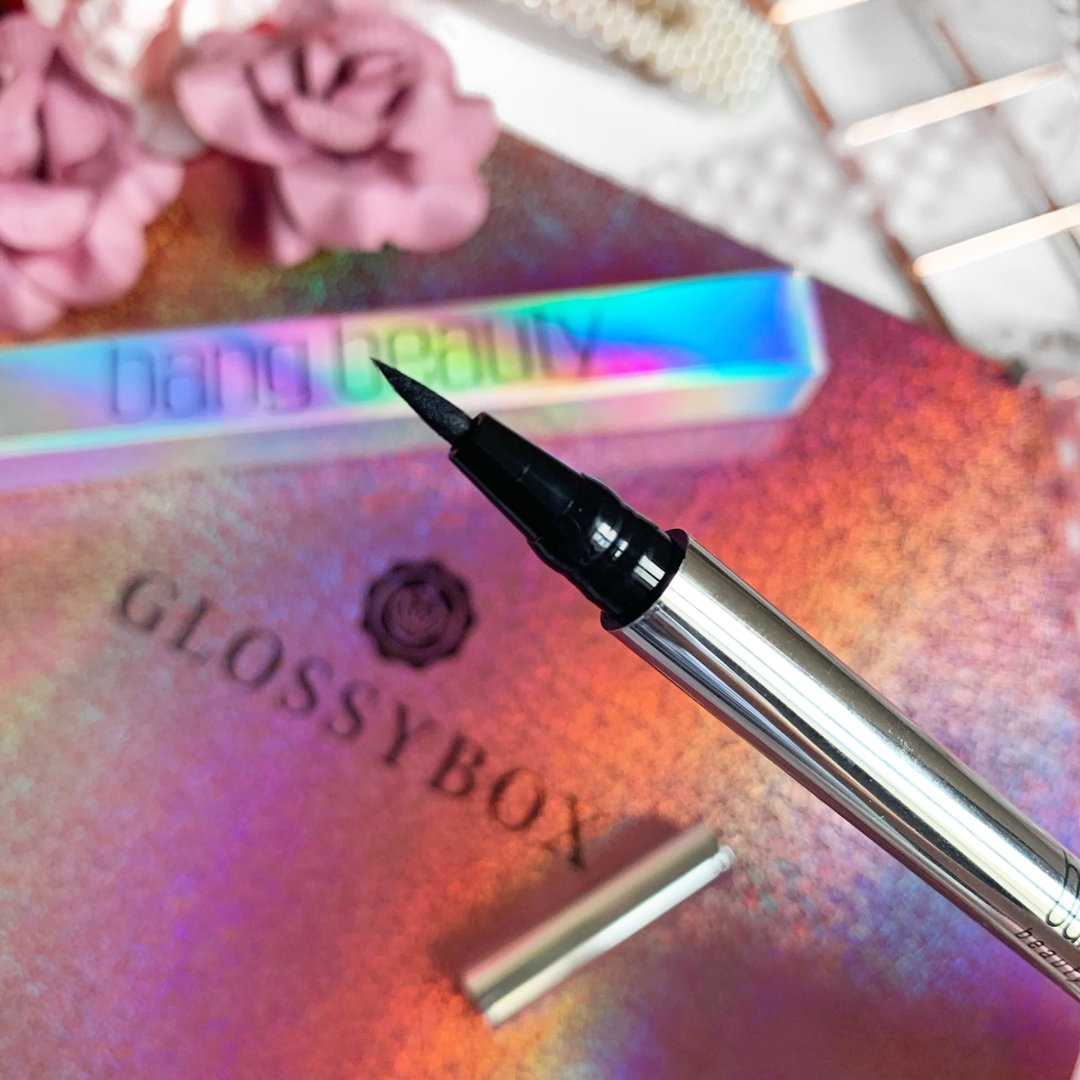 Beauty Pro Eye Therapy Under Eye Masks - Deluxe Mini - worth £1.65
The final product is one for giving a little bit of TLC to your under eyes. A set of under eye masks containing green tea, collagen and aloe vera to soothe your eyes and reduce any puffiness. The ingredients also work to reduce fine lines and wrinkles so say goodbye to those crows feet! I've actually used this product before, I think… just place the pads under each eye after cleansing and leave for around 20 minutes. Work in any excess product when you take them off and your skin will feel incred.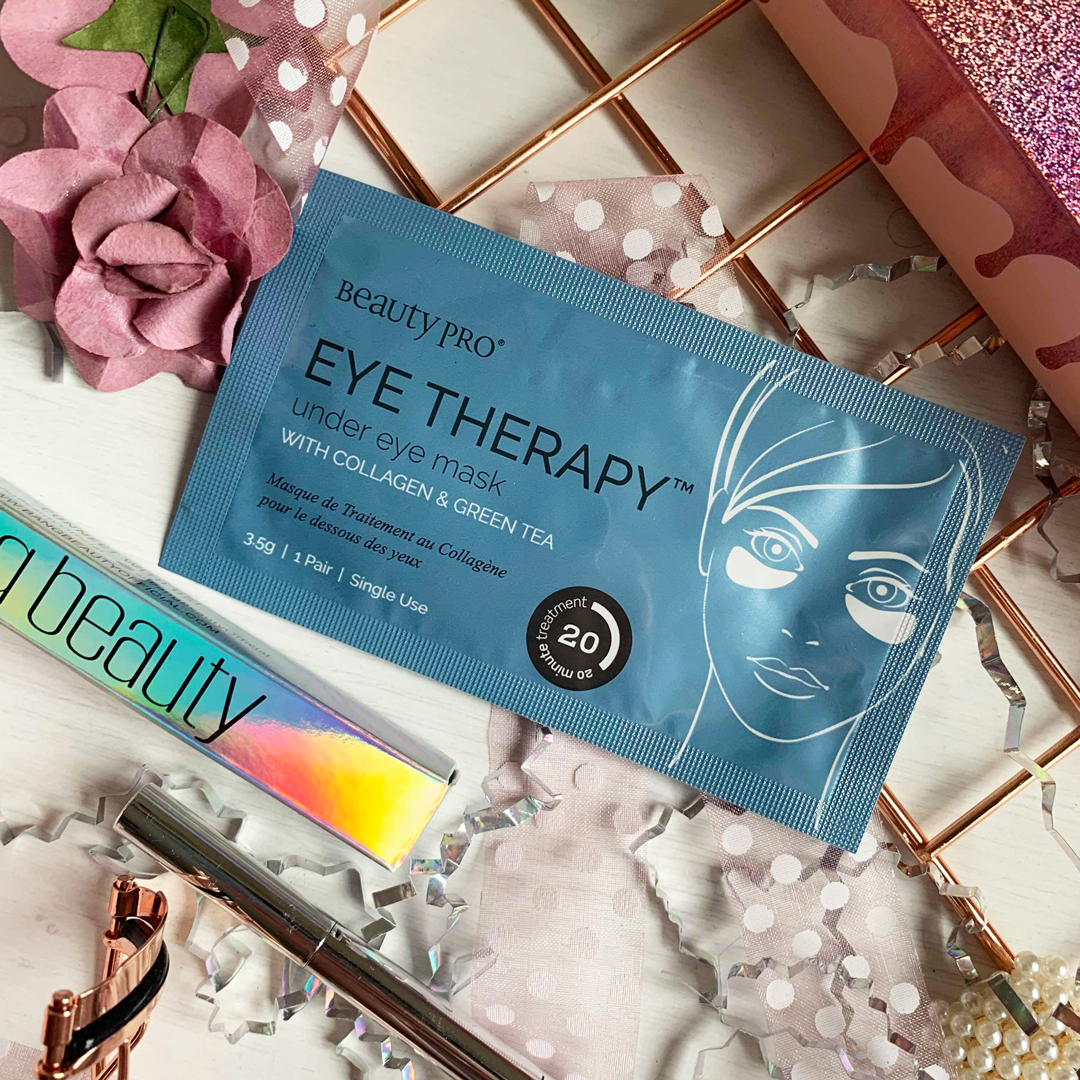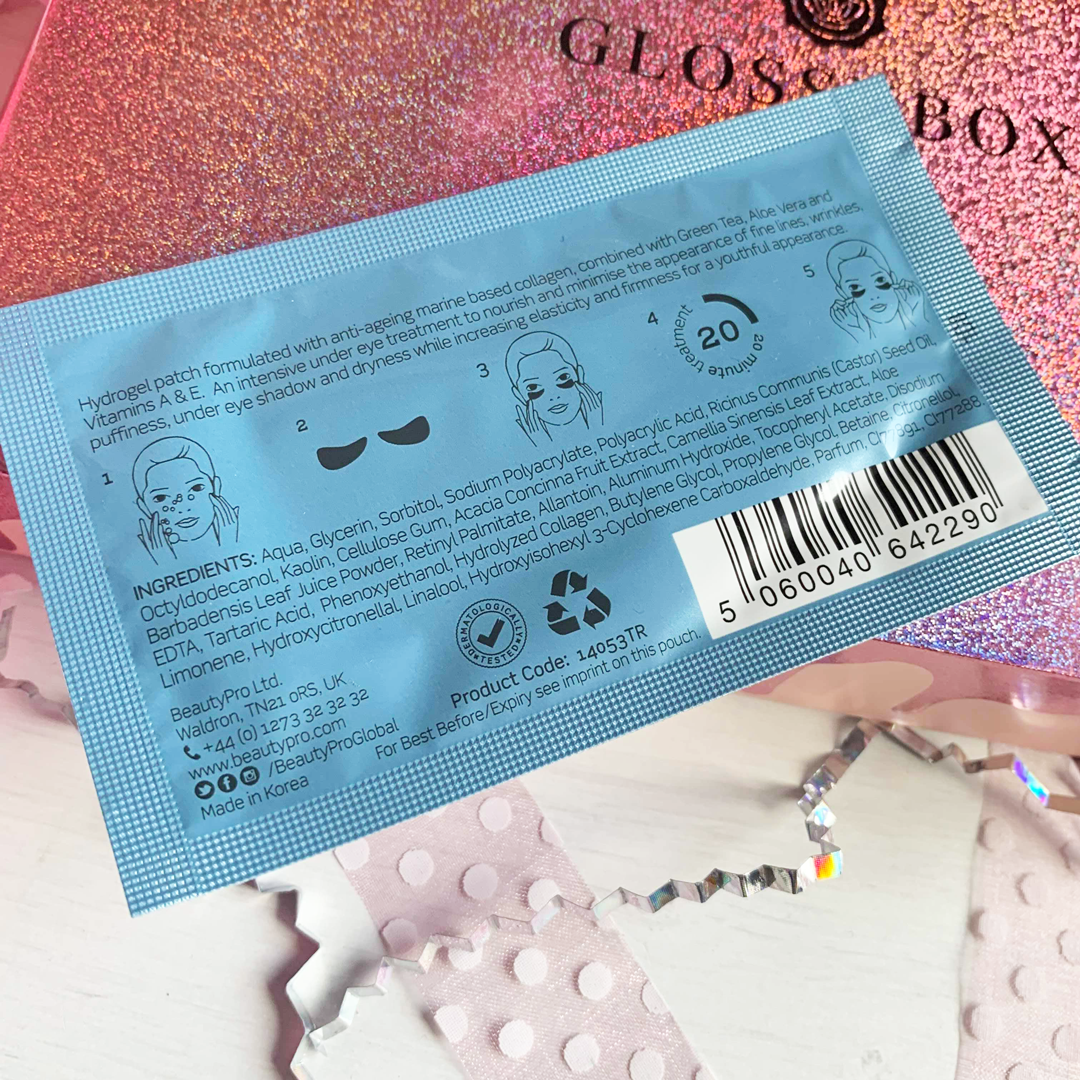 I've subscribed to Glossybox for a few years now and I always love the products I get in my box. This one has to be my fave though - the box design was insane and the product choices - WOW. The Huda Beauty Lip Strobe is going to become my new fave lip product because that colour is just unreal!
Glossy Credits
Don't forget… if you're a Glossy subscriber, you can earn credit to spend on Look Fantastic just by leaving a review for each product! Once you've tried out all of the products in your Glossybox, hop over to www.glossybox.co.uk and complete the surveys for each product. You either earn 25p or 50p per survey and then you can use this to shop at Look Fantastic! It's definitely worth it, the reviews take less than a minute. By completing the reviews you're also sharing your opinion on the contents of the box so it will help Glossybox decide what to treat us with in the future!
Have you tried Glossybox before? Did you receive the August Birthday Edition Glossybox?