October is coming to an end which means we are well and truly into our Autumn Winter wardrobe now.
And that means it's time to get the boots out! Boots are definitely my favourite type of shoe, there are so many different styles, you could pair literally anything with boots.
I've recently added a few new pairs of boots to my shoe wardrobe for this season (and I've still got my eye on more) because you can never have too many pairs, right?
Here are a few staple styles for this Autumn Winter and how you can style them.
ANKLE BOOTS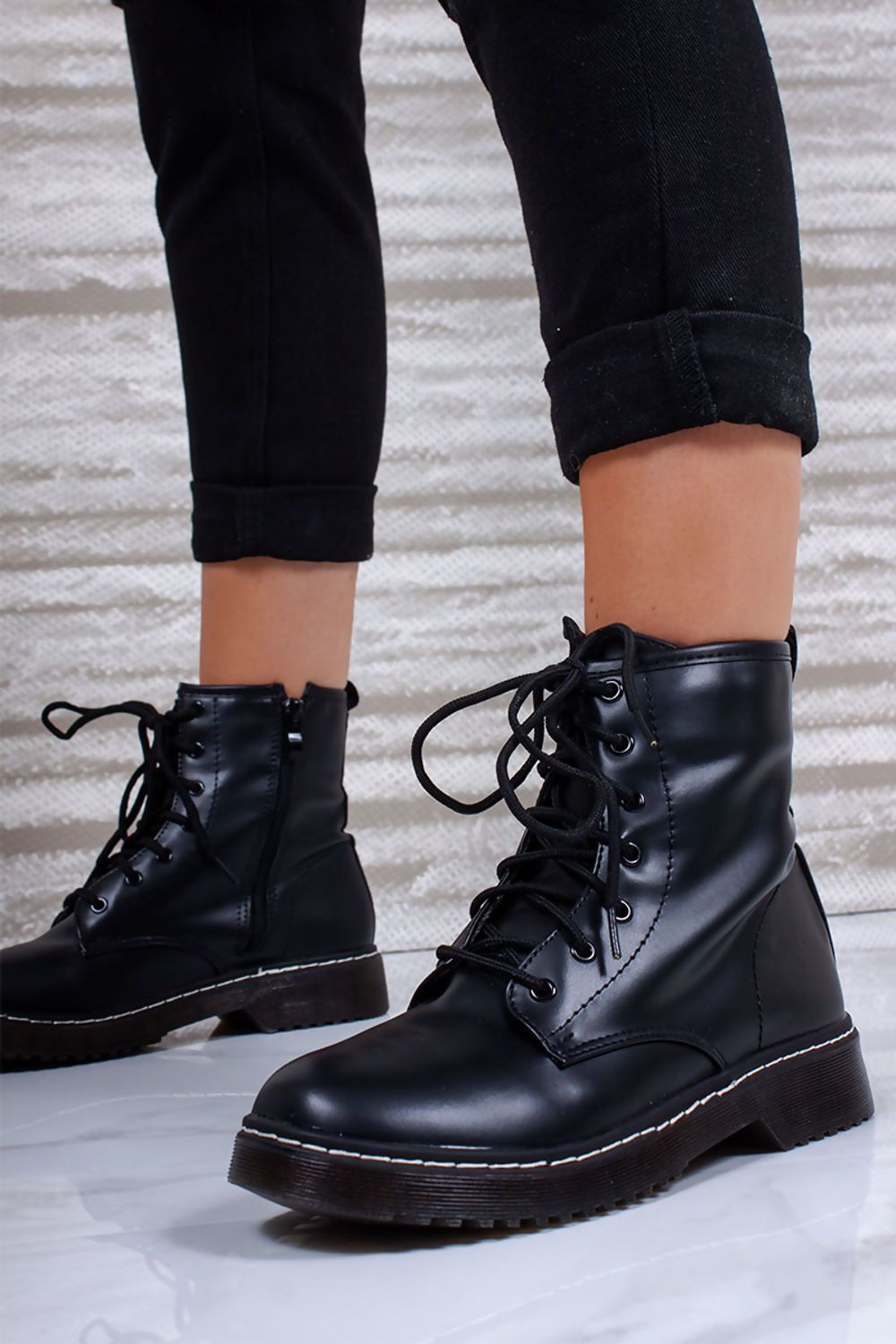 You can't go wrong with a pair of black ankle boots this season. Opt for a chunky heel for comfort and practicality or a slightly higher heel to dress the outfit up.
I live in a pair of black ankle boots every Autumn Winter… you can pair them with jeans, leggings or even a midi skirt/dress with chunky tights.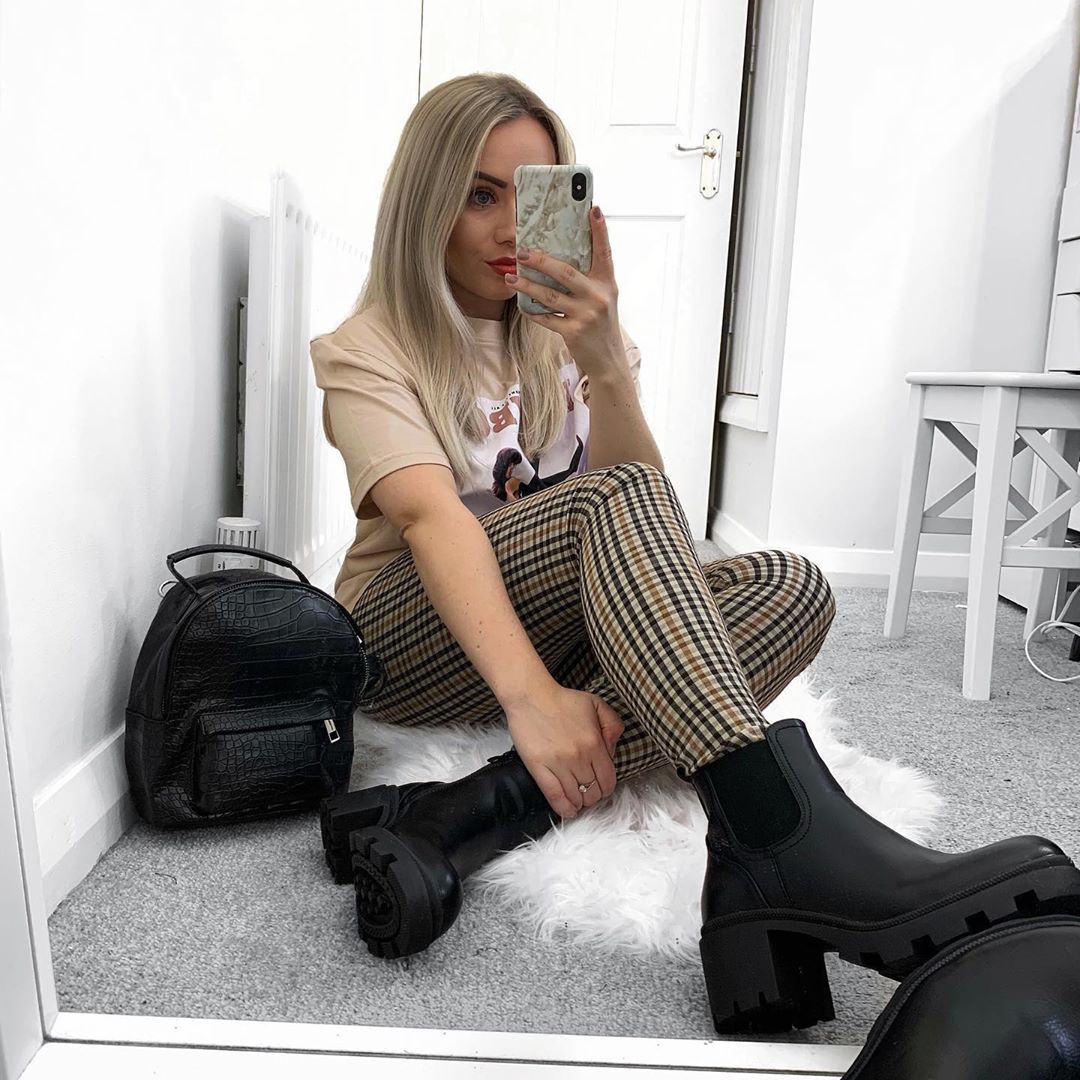 LACE UP BOOTS
The lace up boots are back again this year so if you didn't pick up a pair last year, now is your chance!
The simple boot (below, left) provides comfort but a bit more protection in the colder weather – again these look amazing with leggings, jeans or tights! Pair a cute midi skirt with a pair of lace up military boots, a chunky jumper and oversized coat and you've got autumn winter sorted!
If you like your military boots to be a bit more of a statement piece you can pick up a pair with extra buckles, straps and even studs on.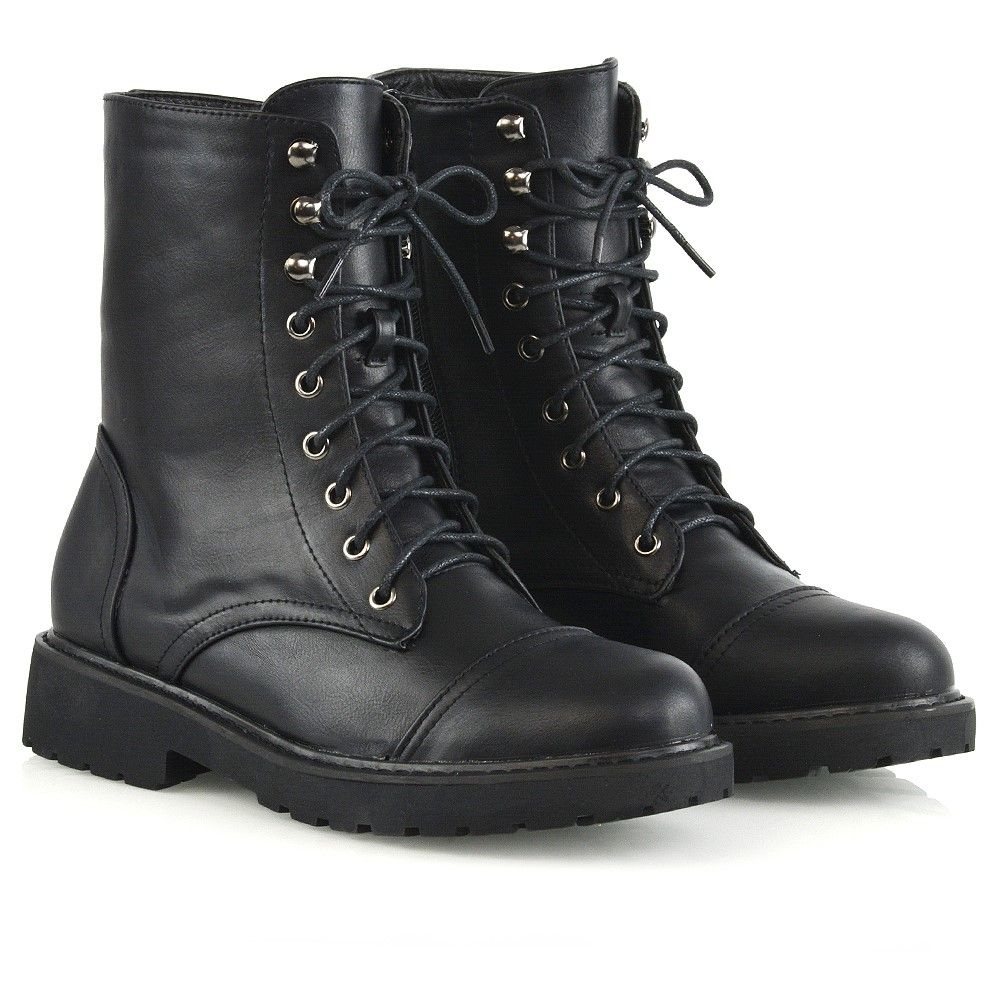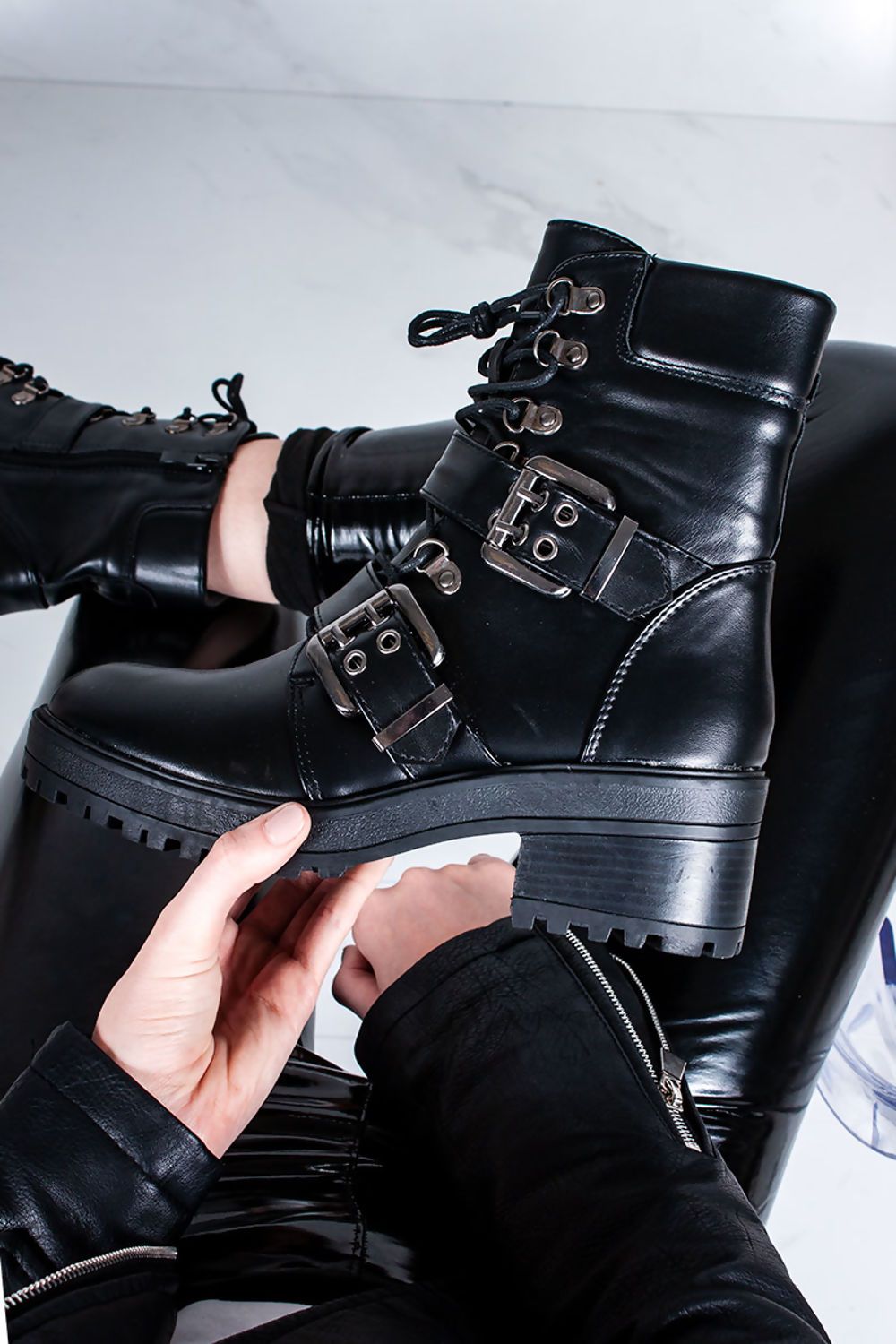 STATEMENT BOOTS
Whilst we all need those practical black pair of boots, some other styles just catch your eye…
Do you play it safe and stick with the trusty black boots…
Or do you push the boat out and invest in a pair of statement boots?
I think you know what the answer should be.
A pair like these croc stiletto boots below are the fastest way to add to a block colour outfit – here I've paired them with a black jumper dress. I'd add a black aviator jacket and black bag, leaving the only colour and print in the boots.
Experiment with different prints, colours and heel height to completely change an outfit!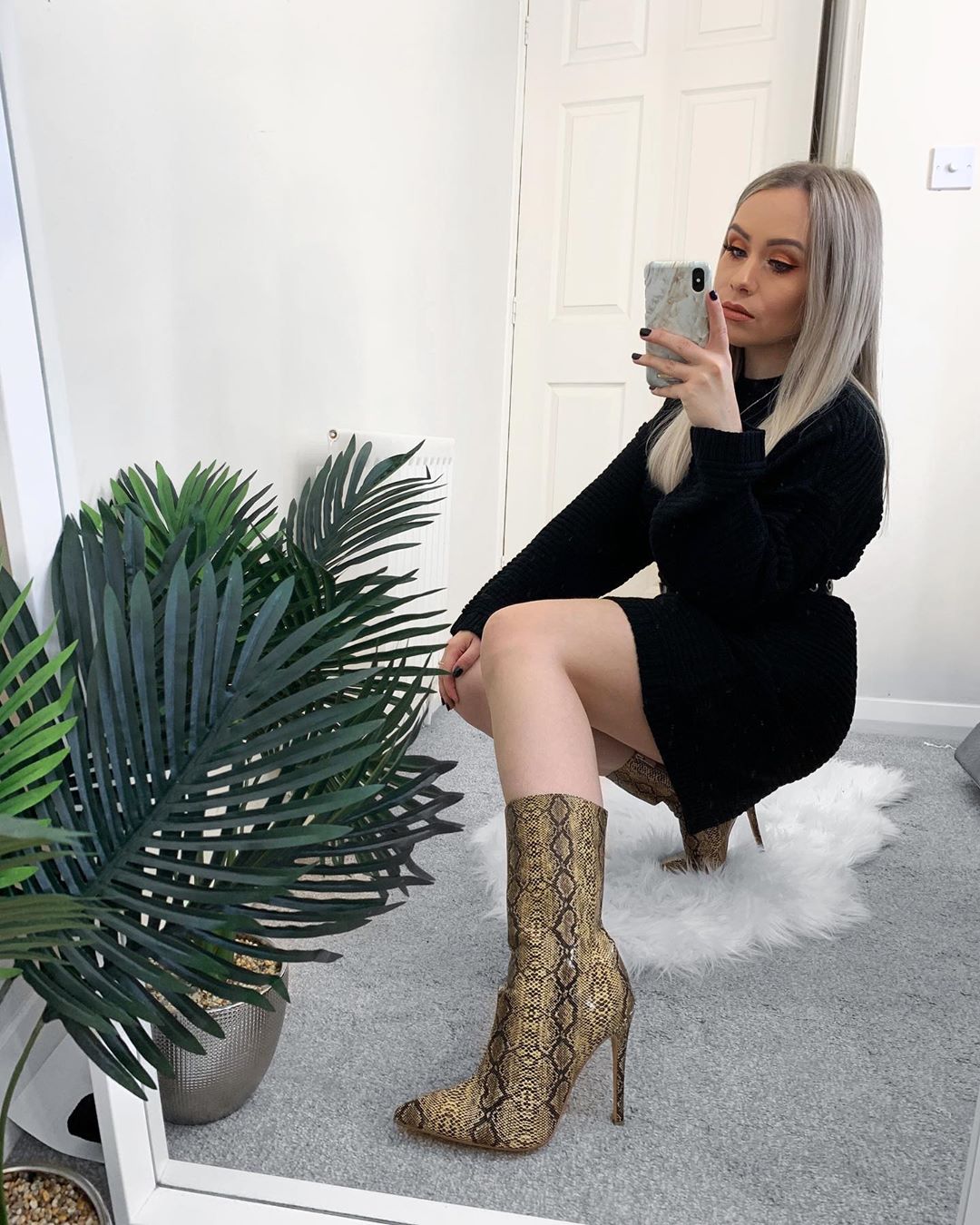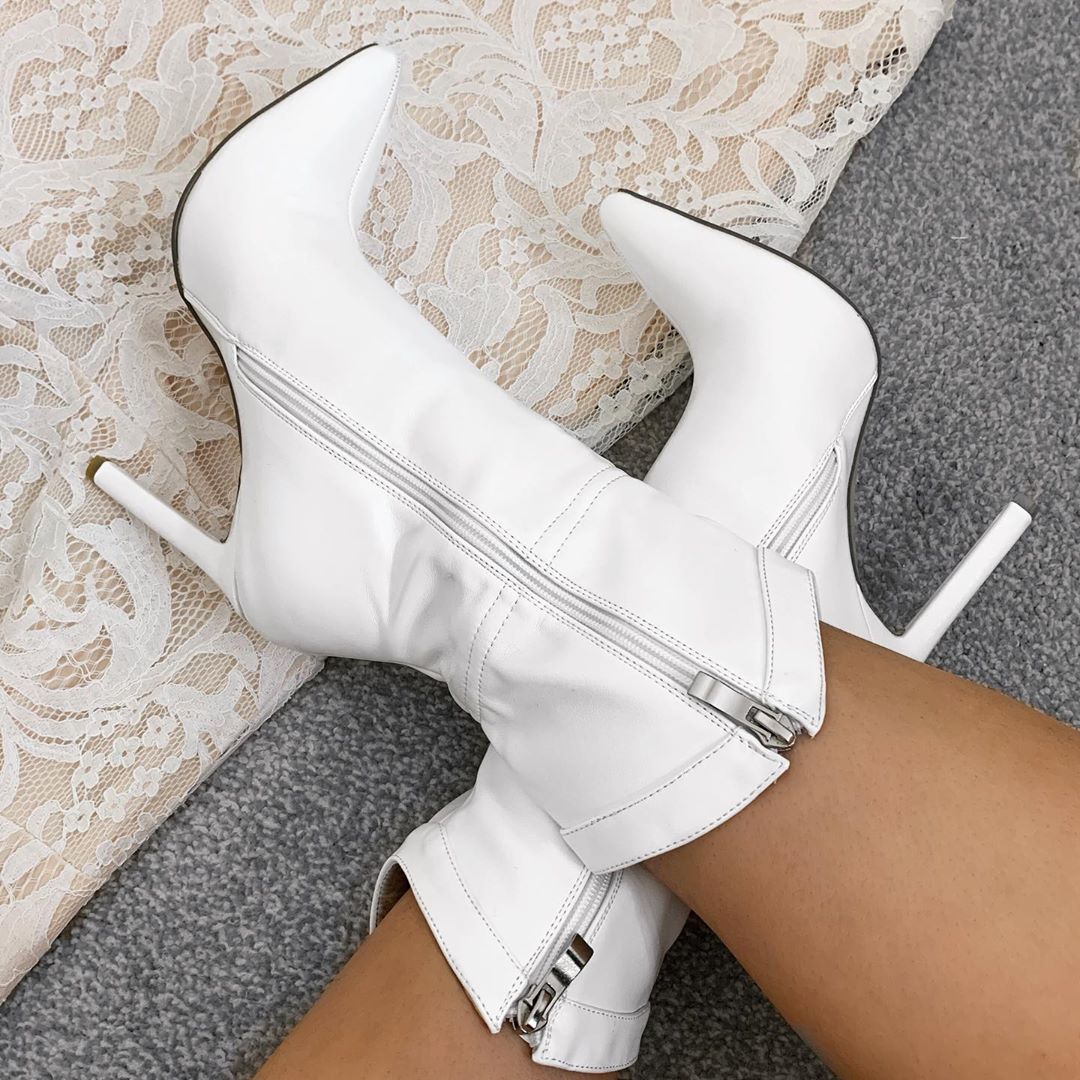 CHUNKY HEEL
The chunky heel used to be for those who found heels uncomfortable to walk in… but now they're the perfect alternative to heels in autumn winter.
Going on a cinema date? Drinks with the girls? Meal out? Throw on a chunky heel to finish the outfit off and be super comfy!
These are my two favourite pairs below: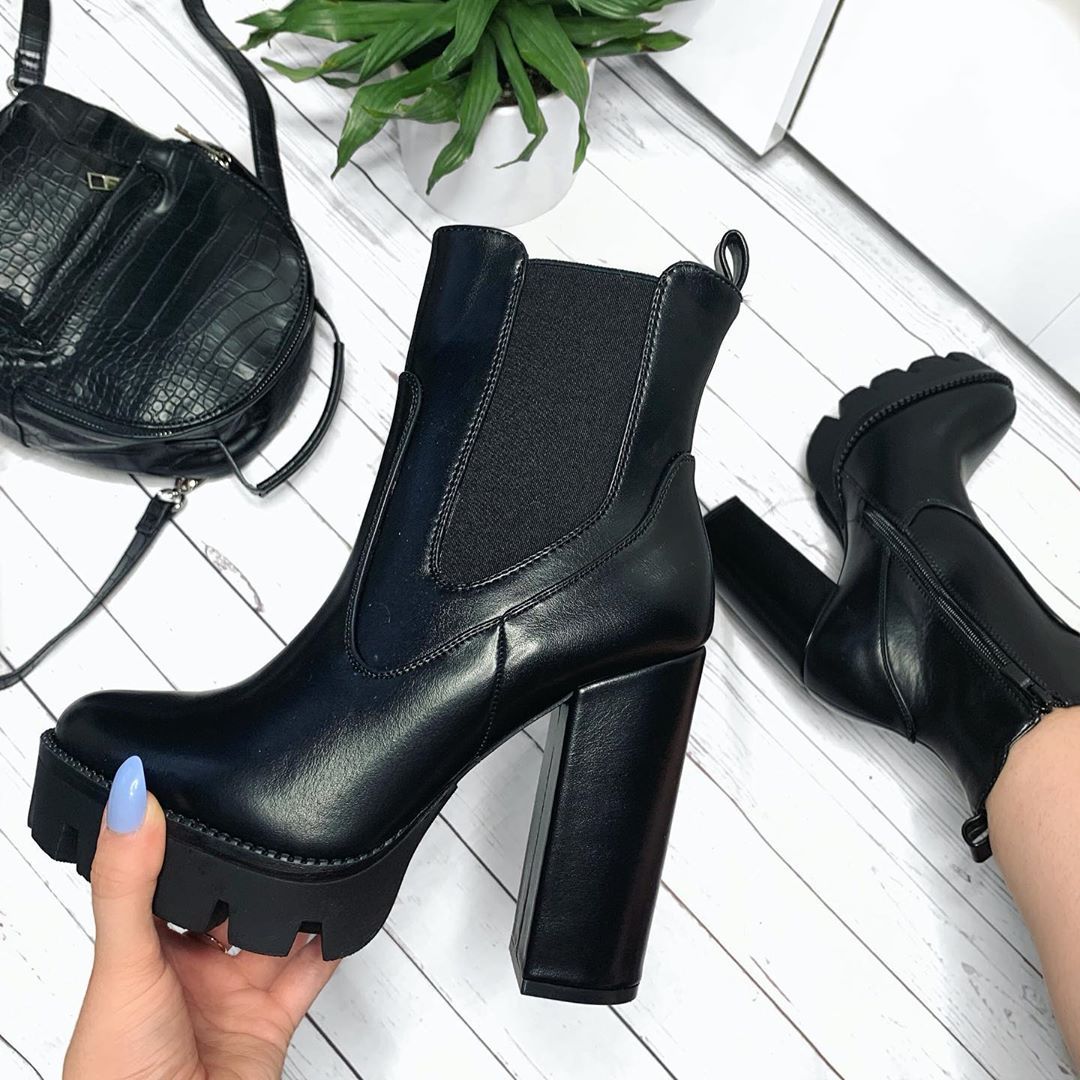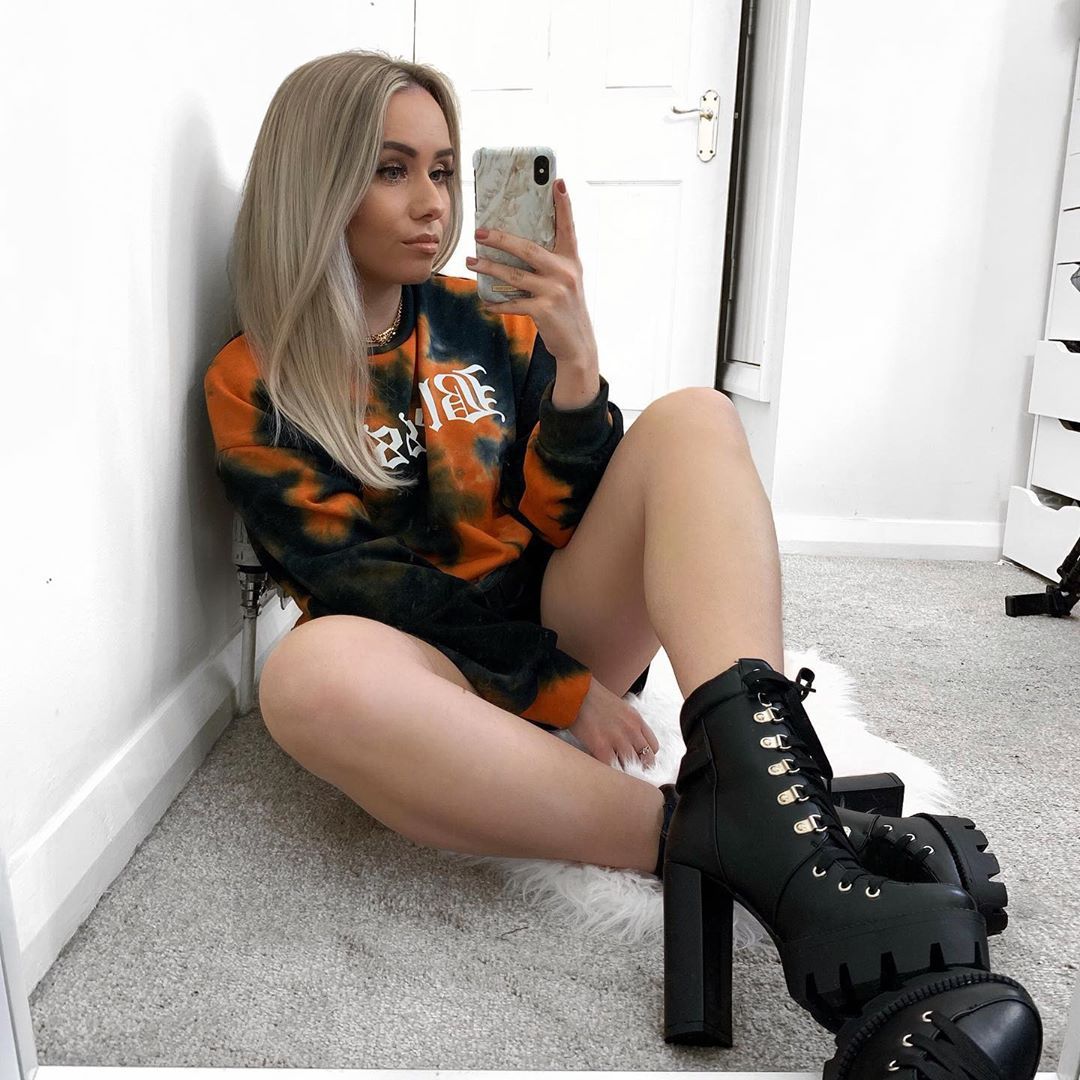 Which is your favourite style of boot? Let me know in the comments below.