Thinking of subscribing to Birchbox? Check out what was inside the January Beauty Box when Birchbox collaborated with Ohh Dear stationery brand!
I've been subscribed to Birchbox for around 3 years now and I still look forward to the arrival of my Birchbox each month! This month Birchbox teamed up with Ohh Dear, the famous stationery brand, to bring us this pretty flamingo design! How cute is it?!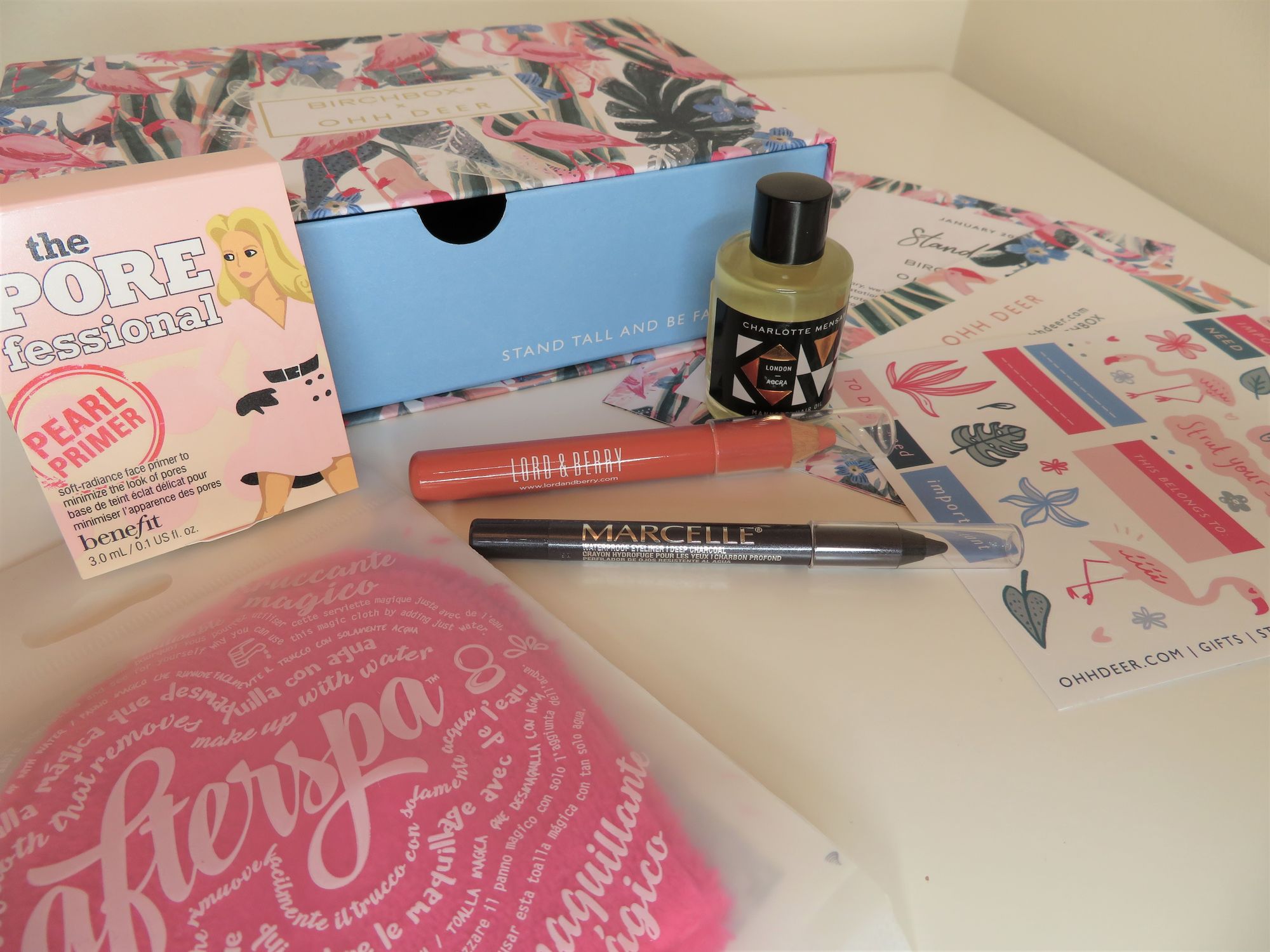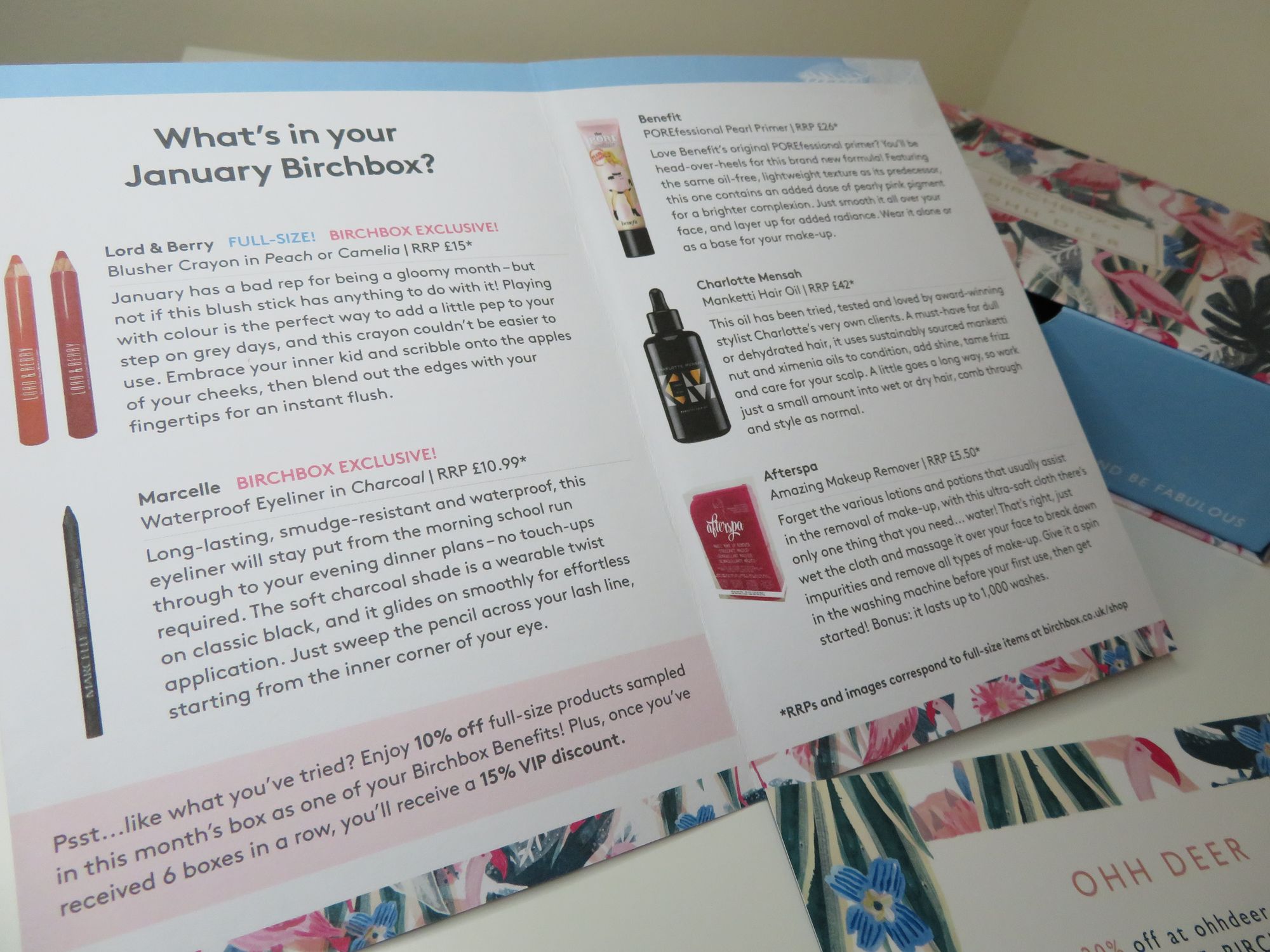 And once again, Birchbox didn't disappoint with the selection of beauty products (mainly makeup related this month, yay!).
This month's theme is all about kick-starting your 2018 and celebrating everything that sets you apart from the crowd.
For those who aren't familiar with Birchbox, you receive a beautifully designed box each month filled with 5 beauty products to try. Sometimes there's a bonus sixth product thrown in there and sometimes they are full sized products and not tester-sized!
The products in each box vary slightly as Birchbox try and tailor them to your beauty profile which you fill out on birchbox.co.uk when you sign up.
And quite often you'll find a Birchbox exclusive product which has been designed just for this month's Birchbox.
So, let's take a look at what I received in this months' Birchbox!
1. Lord & Berry Blusher Crayon in Peach FULL SIZE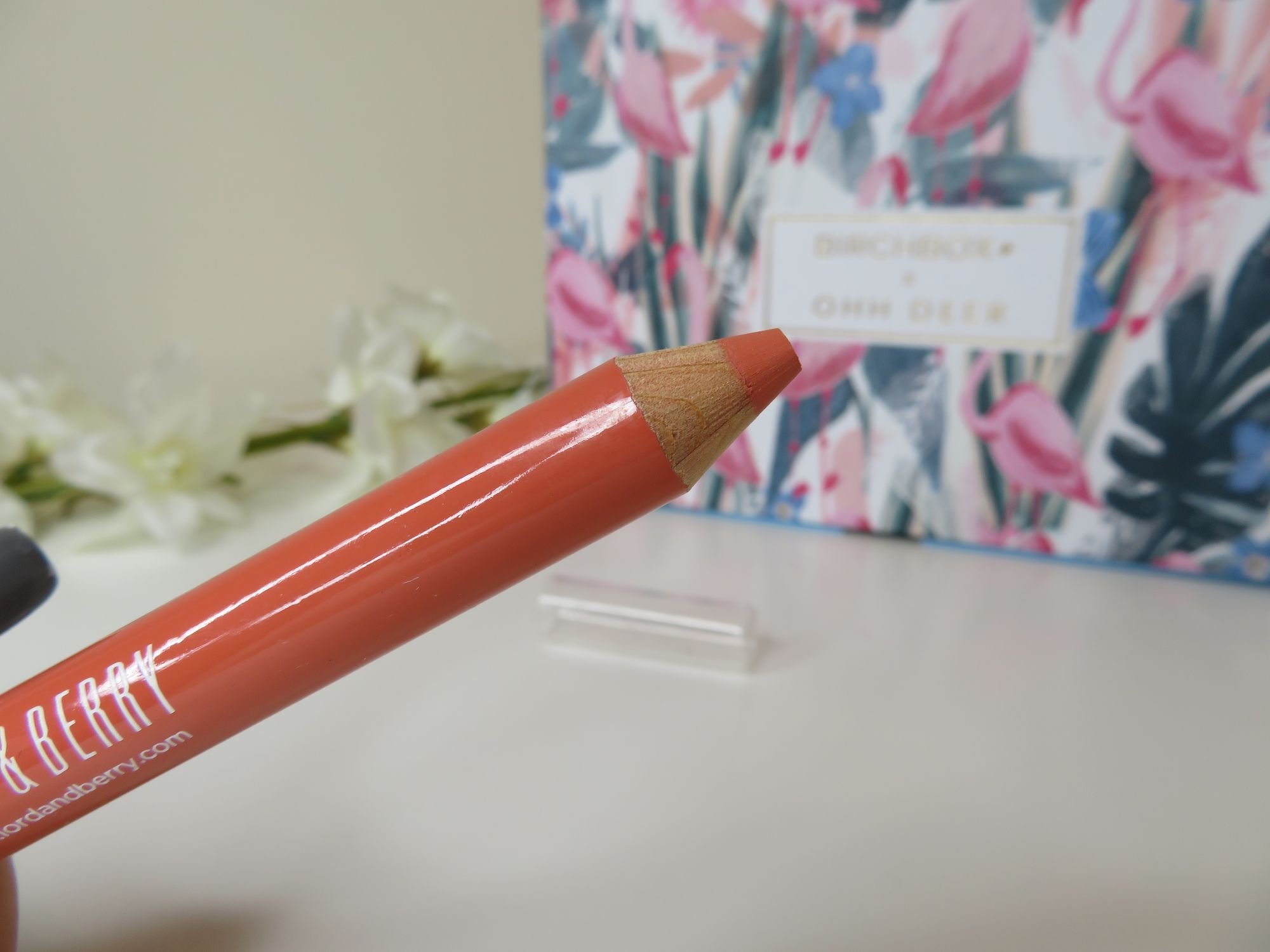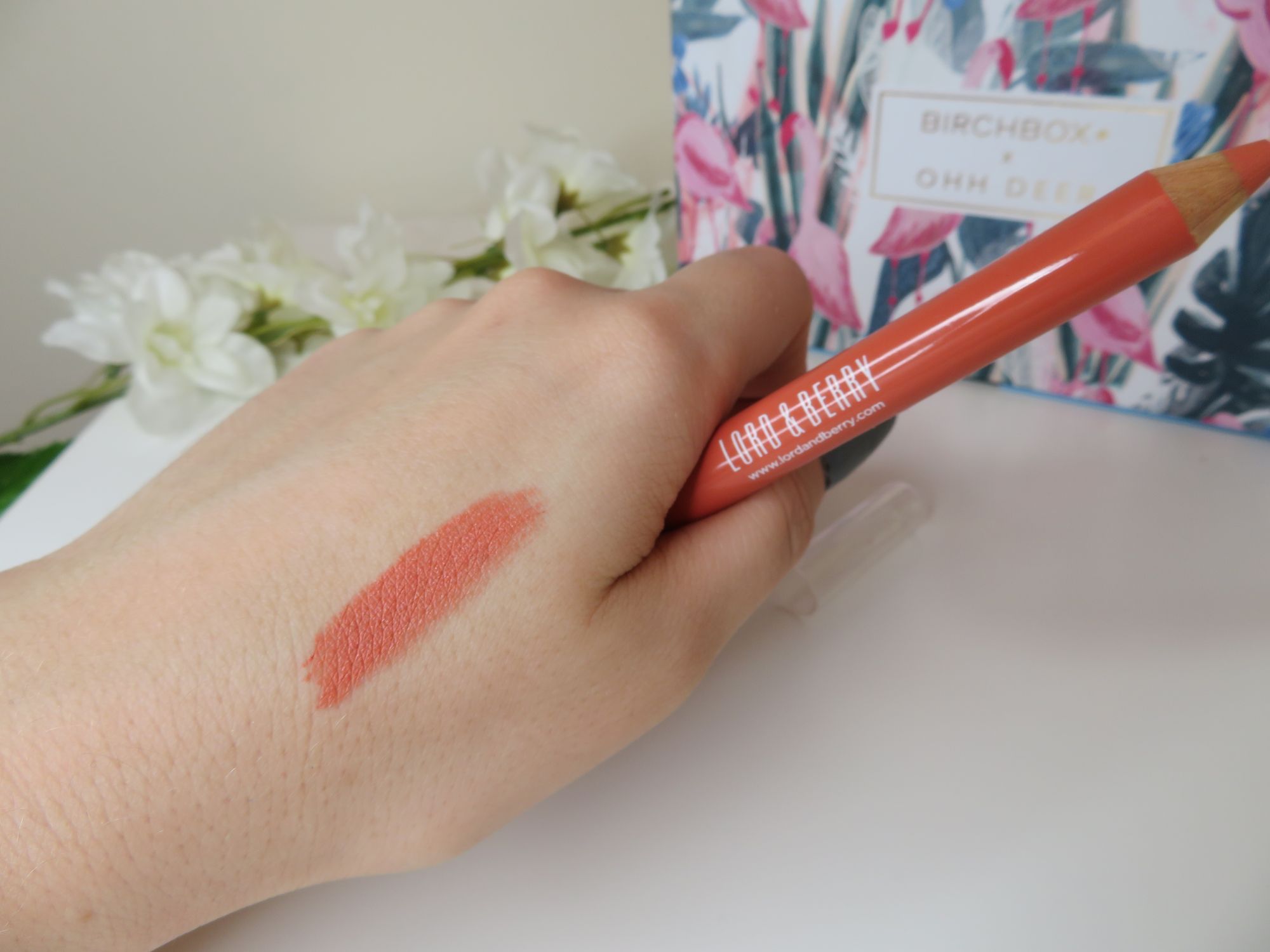 All Birchboxers will have received one of these Birchbox Exclusive treat sized blush crayons in either Peach which is a peachy shade (it's name says it all really!) or Camelia which is more pinky.
The crayon is creamy in texture and is easy to apply to the skin… I did find it a little tricky to blend though, so I would advise not applying too much product at first until you are used to the thickness and how easy it blends.
2. Marcelle Waterproof Eyeliner in Charcoal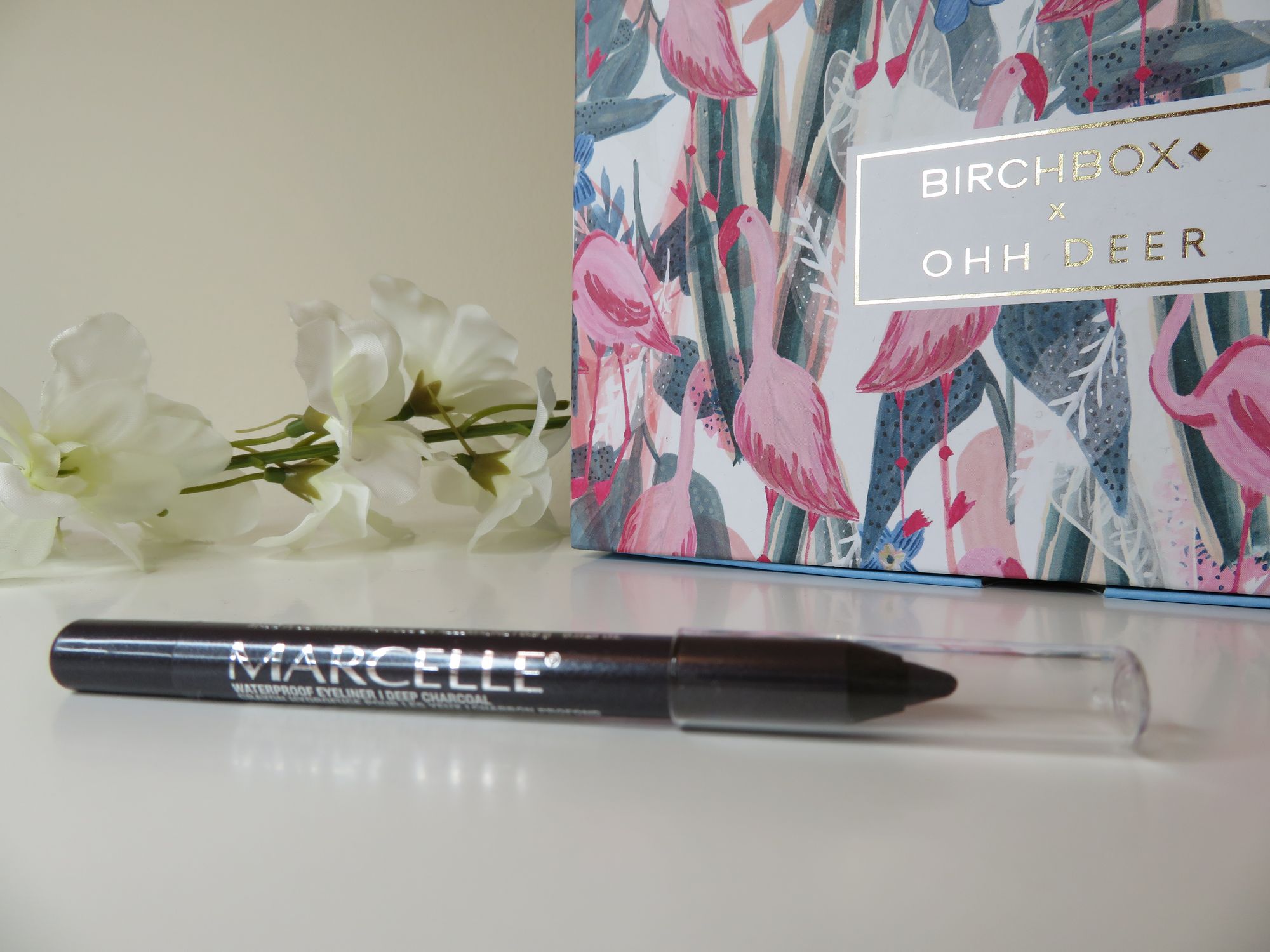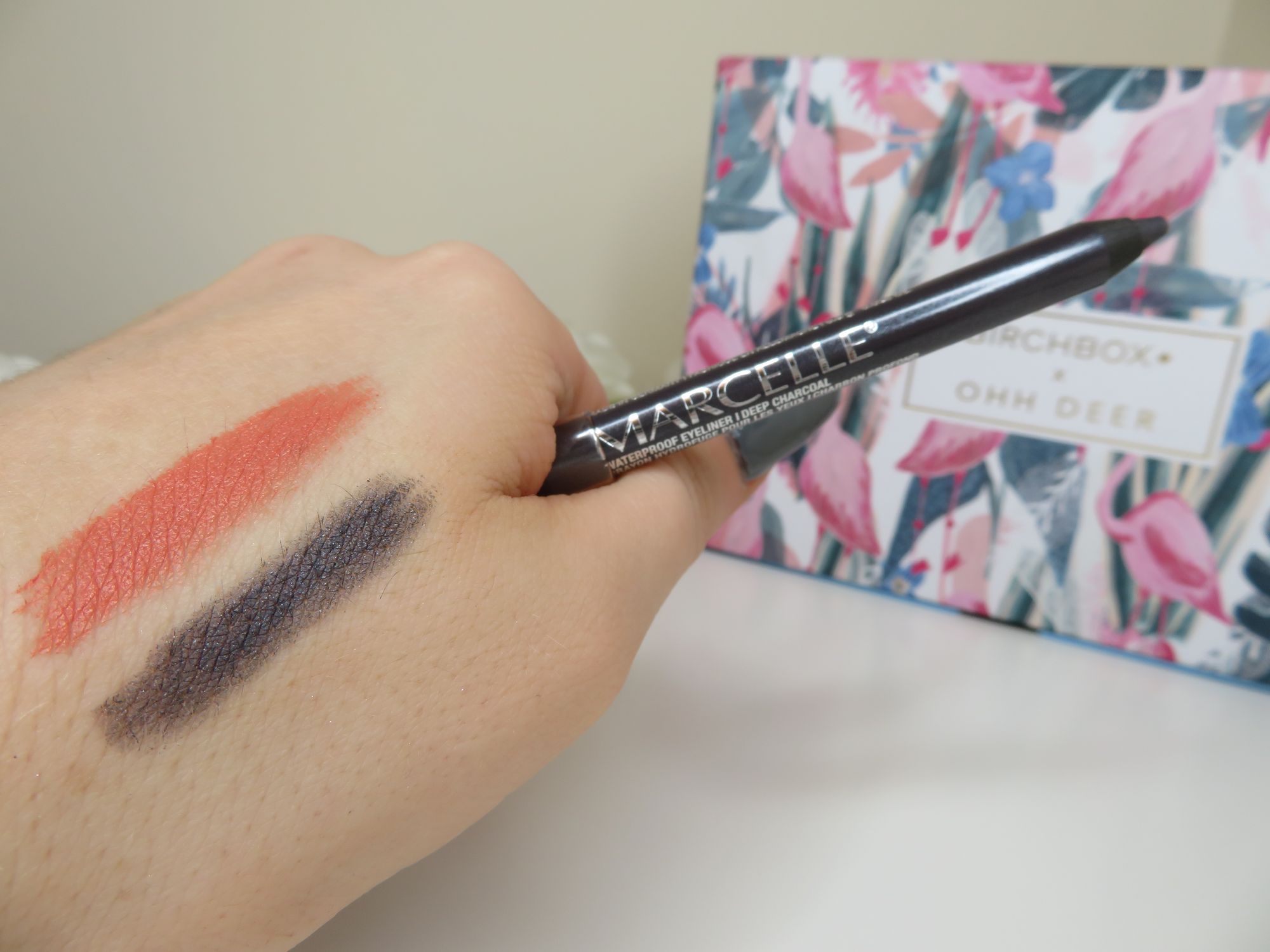 Up next is another Birchbox Exclusive! The Marcelle waterproof eyeliner. It's the perfect size to pop in your handbag and top up your eyeliner whilst you're out and about and it comes with a handy lid so to make sure it doesn't draw all over your makeup bag!
The shade of the pencil is 'charcoal' which I thought would be a very dark pigmented black. However it's more of a grey colour and has a little shimmer to it too!
I swatched the pencil on my hand first and found that it didn't smudge at all and it is definitely waterproof!
3. Benefit POREfessional Pearl Primer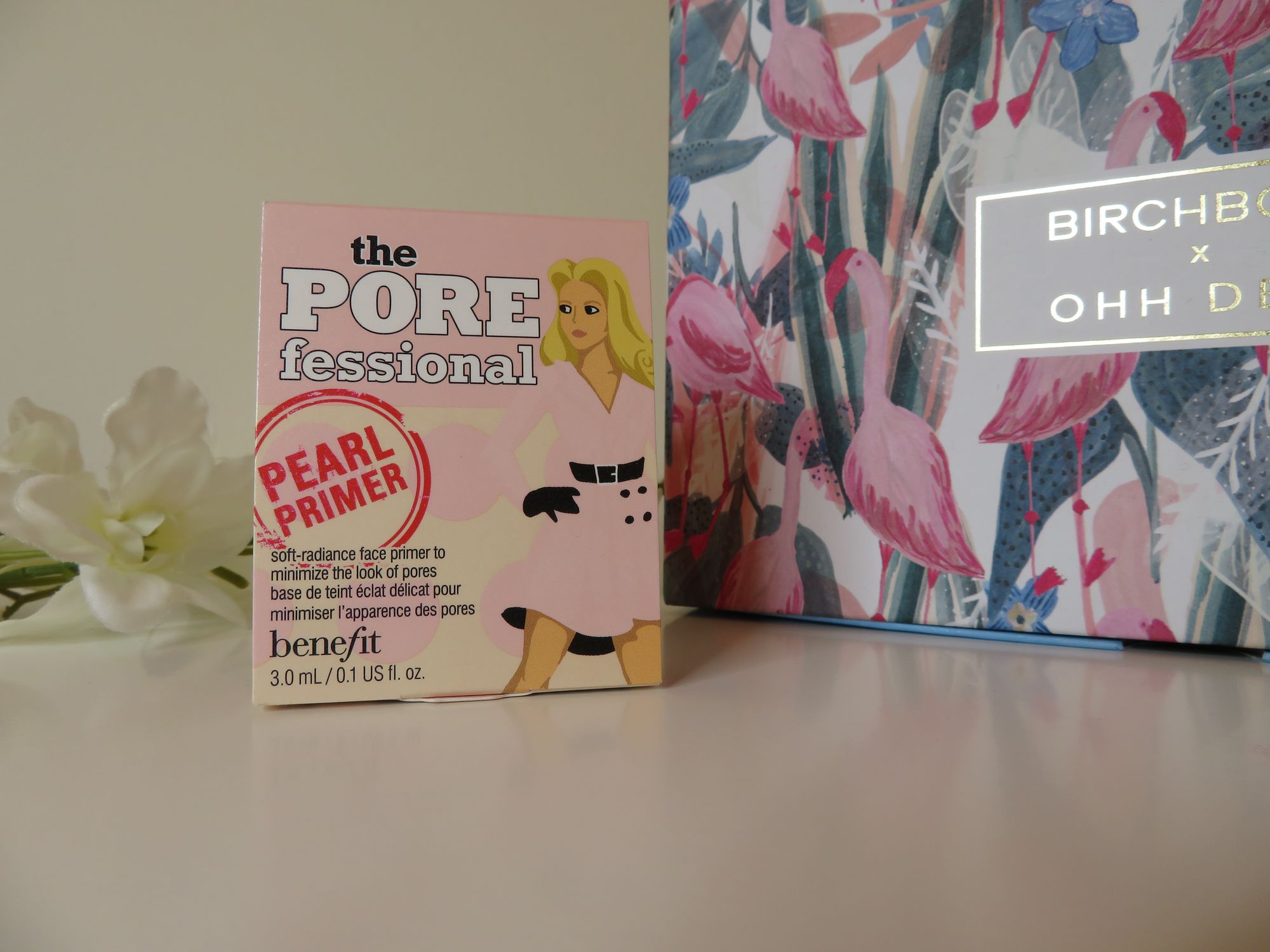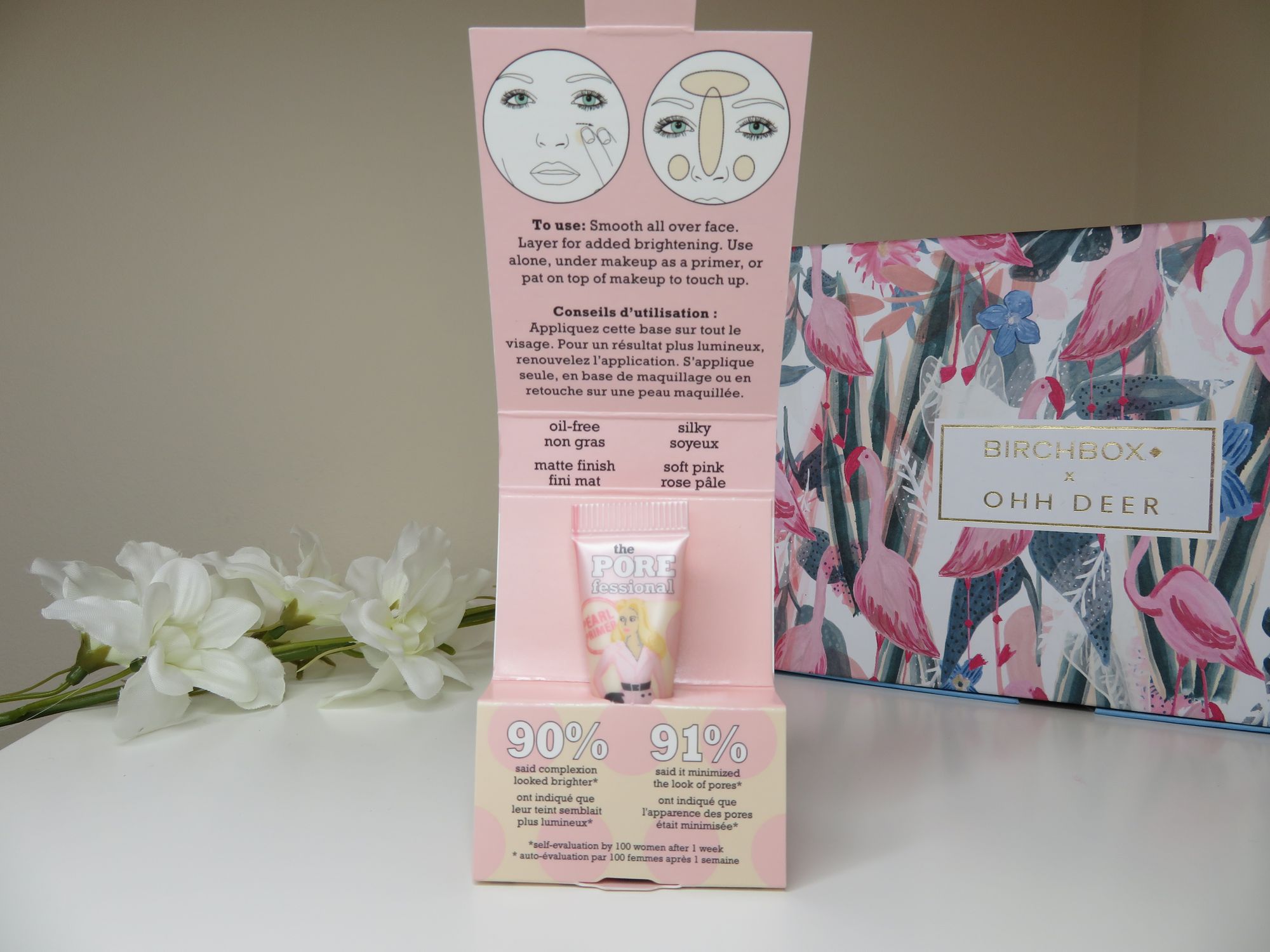 This tester size tube is Benefit's newest primer, it's pretty much the same as the original POREfessional but has a pearly shine to it to brighten your complexion. It feels smooth on the skin and fairly lightweight. The pearly finish is lush! I have never been a fan of the POREfessional primer as I found it quite cloggy once foundation was on top of it, but hopefully this one will be different…
4. Charlotte Mensah Manketti Hair Oil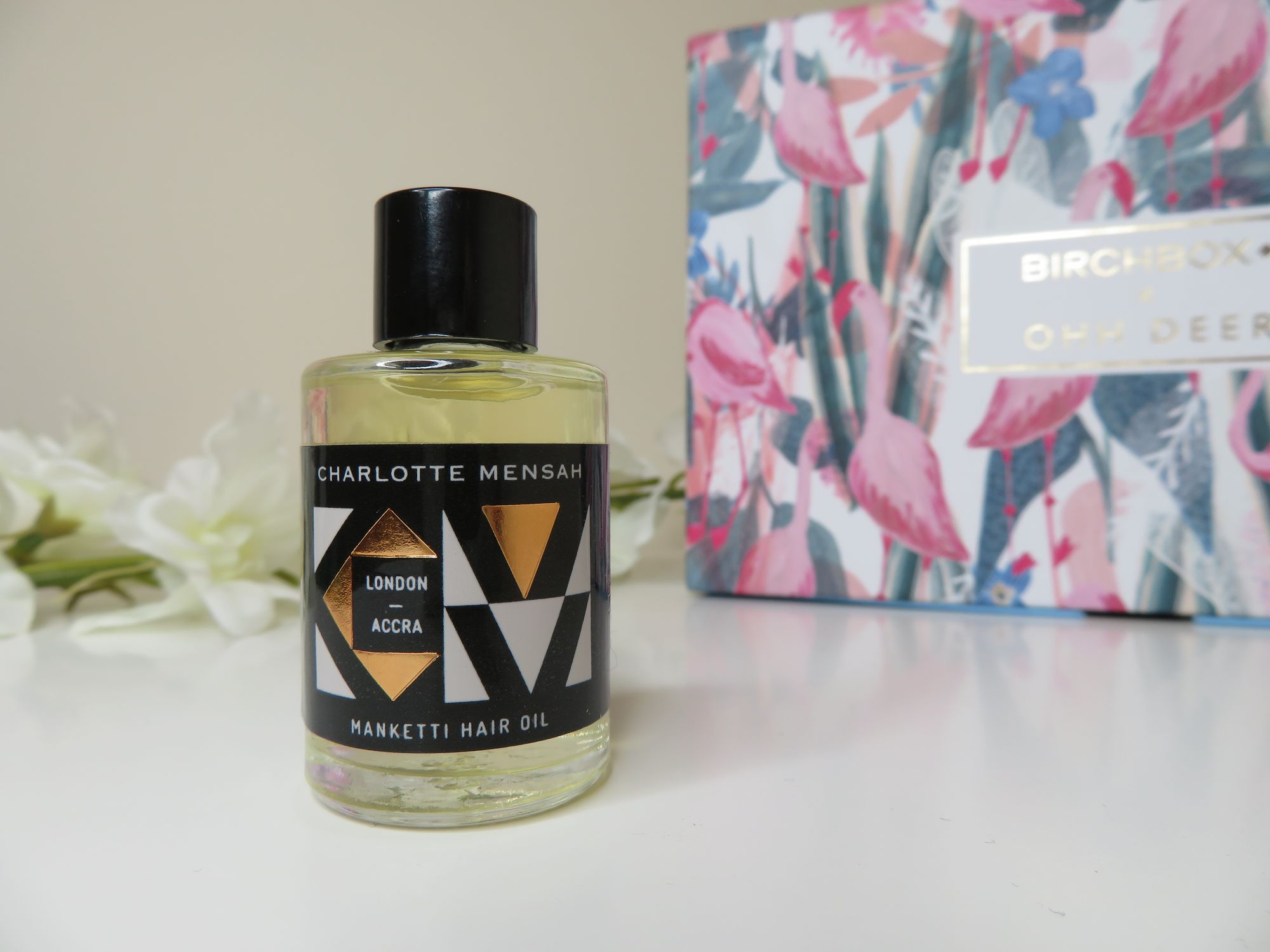 This cute little bottle will last for ages! Work a couple of drops of oil into the hair from root to tip to moisturise and shine. I LOVE trying out new hair products and I can never have too many oils and conditioners as having bleached hair, it sometimes feels a little dry and brittle. You can work this into wet or dry hair and brush it through. Personally I find my hair looks better when I add my oils or conditioners whilst hair is wet.
5. AfterSpa Amazing Makeup Remover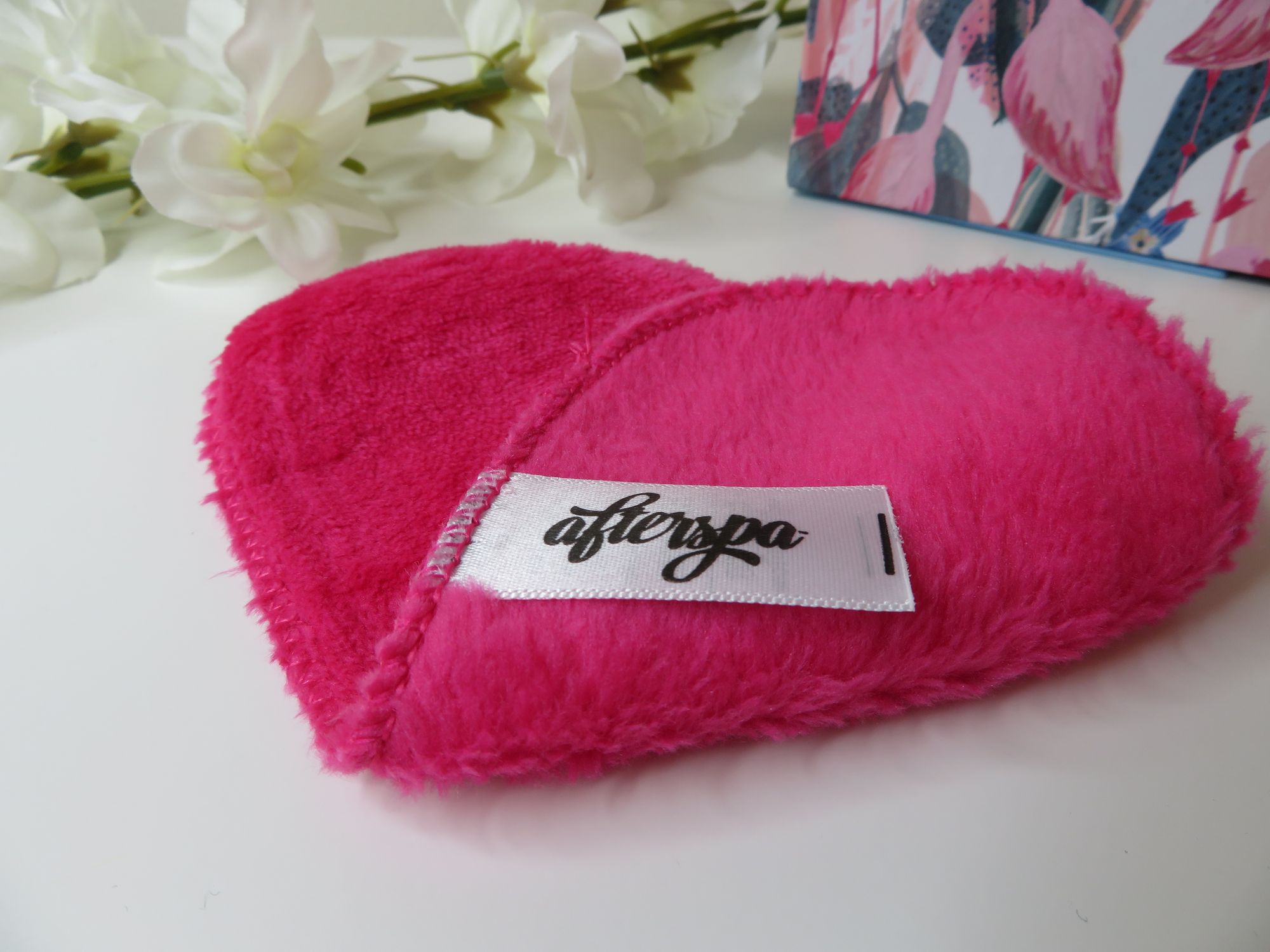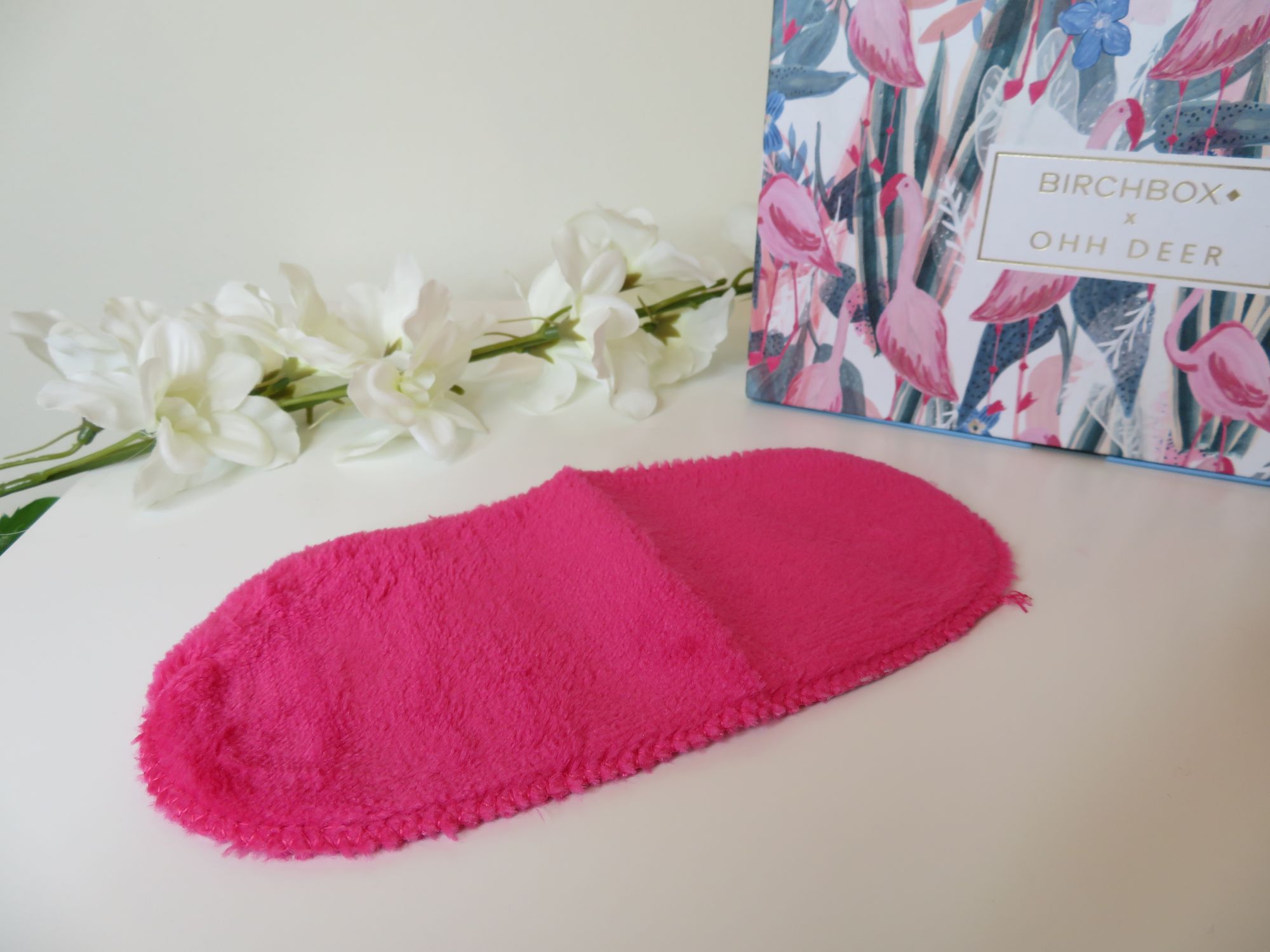 I hadn't seen one of these until a few weeks ago and now they're everywhere! And they're incredible! Girls – if you don't have one of these little beauties in your makeup bag then you need to get one right now! Just add water* to this super soft (and I mean the kind of soft where you just wanna stroke it all over your face…) cloth and wipe away your makeup. You don't need any makeup removers, soaps or other products. Just water. Seriously, think of the time and money you're going to save now!
*You must wash the cloth before using it for the first time!
So there you have the January Birchbox roundup! Have you tried any of these products?