April has been a pretty good month for my Instagram and blog! I've collaborated with so many amazing brands and even some huge names I never would've thought would notice me! So I thought I'd put together a blog post to share with you all the mail I received this month… and of course, all of my outfits will be tagged so you can grab them (Just click the picture!)
I also have discount codes for a few of the brands so keep your eyes peeled for them and start making your shopping list!
XY LONDON
First up is one of my fave shoe brands. I only actually discovered XY London a few months ago when I collaborated with them for the first time but seriously why have I only just discovered these?! XY London literally have shoes for every occasion – trainers, sandals, flat shoes, high heels, boots… It takes me ages to choose a pair, there's so much choice! This month they sent me a gorgeous pair of rose gold flatform sandals.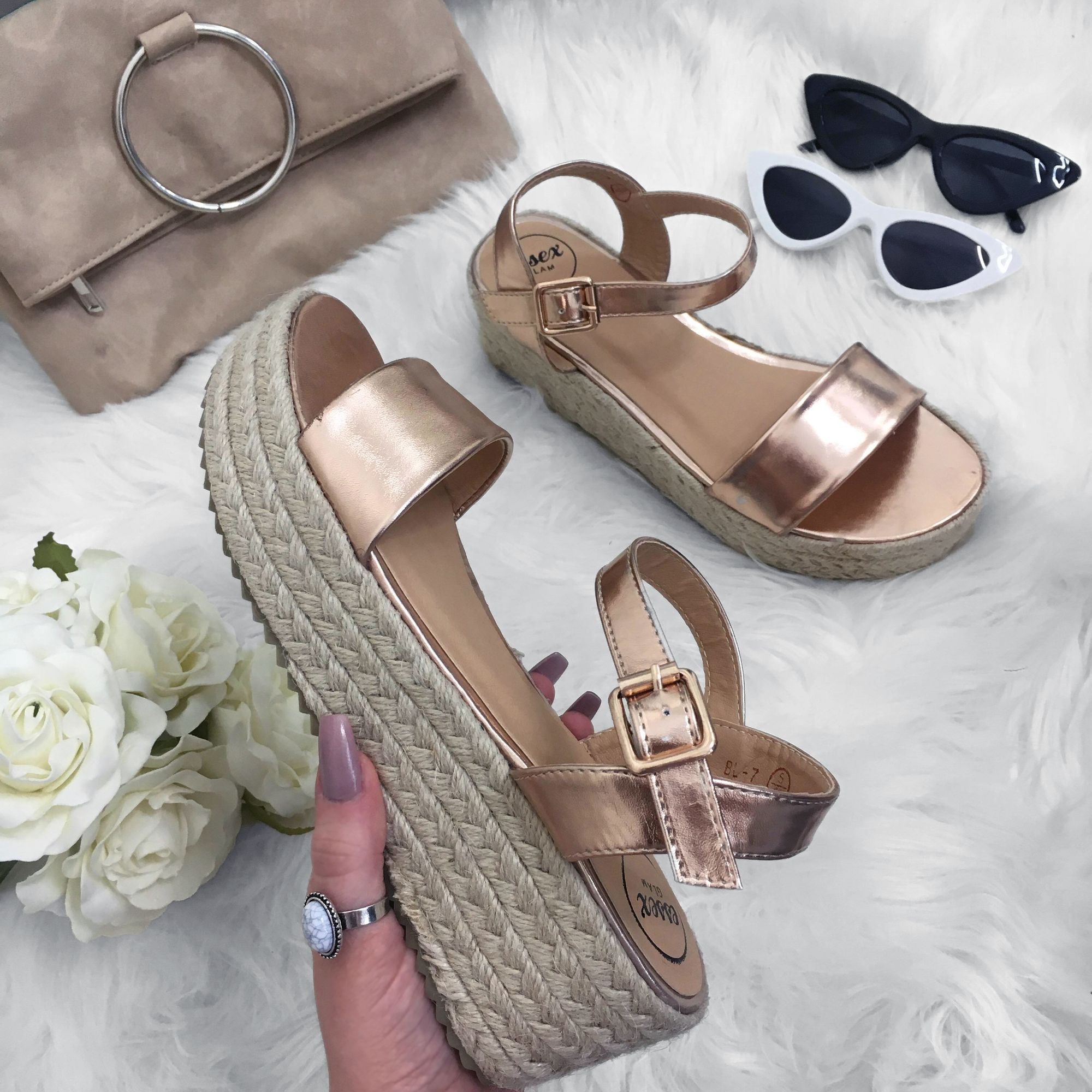 How gorgeous?! Rose gold is one of my favourite colours at the moment, it's so pretty and it kinda puts a feminine spin on gold metallic shades.
The sandals are sooo comfy, they'll definitely be coming on holiday with me this year!
DISCOUNT CODE ALERT = Grab 15% off your first order when you sign up here.
MOTEL ROCKS
The most exciting email I received this month was definitely this next one. Motel Rocks… MOTEL FREAKIN' ROCKS! I absolutely adore this brand. Their dresses are just unreal! I literally had to pinch myself when they emailed me asking to collaborate. I was SO excited!
I chose to try the Corine Sequin Dress in Red Cherry.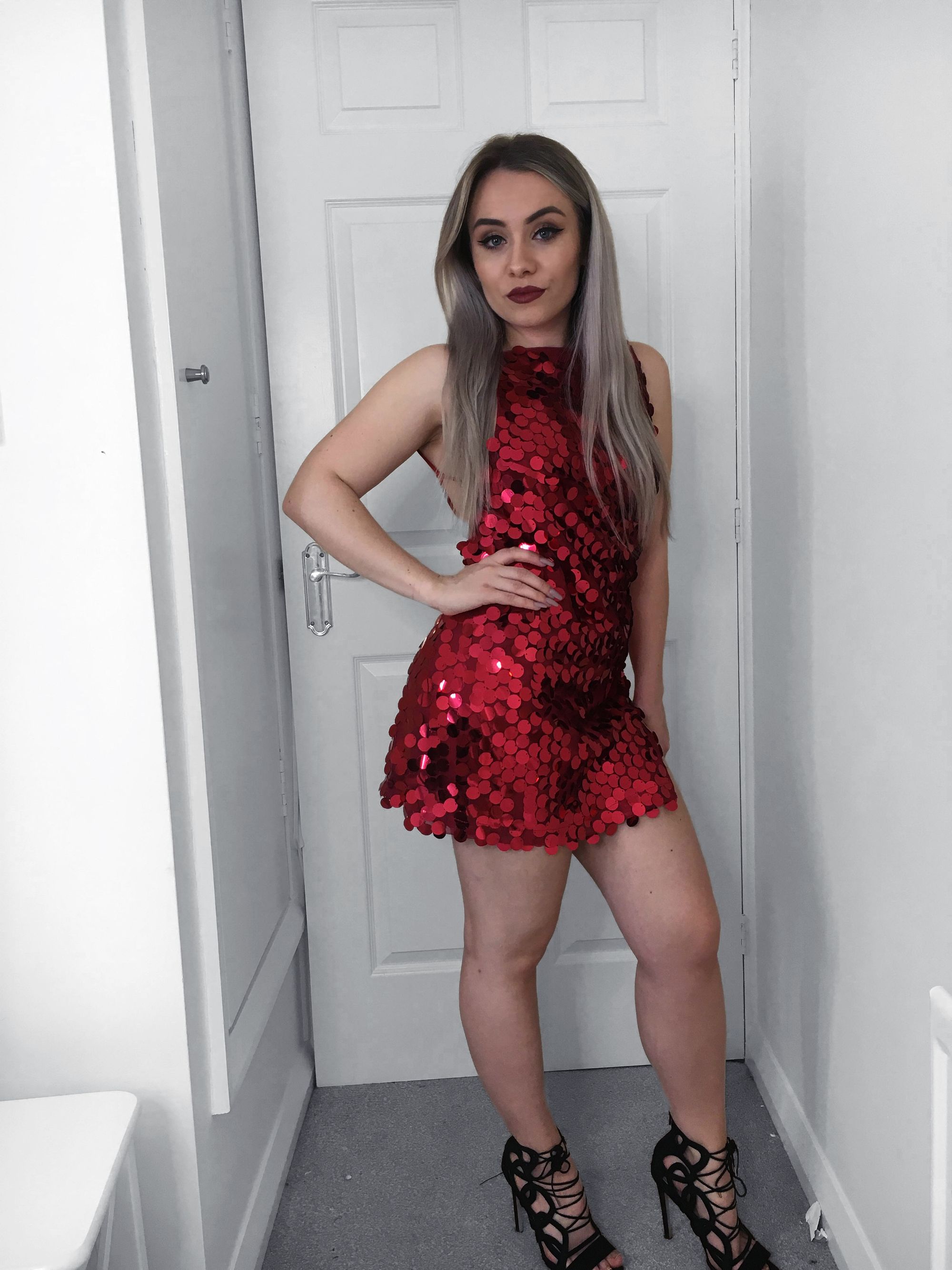 I've eyed up this dress so many times in the different colours so of course, I jumped at the chance to put it in my wardrobe.
The sequins are gorgeous and the dress is such a perfect fit!
The dress comes in five different colours – Aqua, Rust, Black Opal, Cobalt and Red Cherry.
DISCOUNT CODE ALERT = Currently 25% off with code 'YAYMAY'
MISSI LONDON
A new brand that jumped on my radar this month was Missi London. They're a relatively small brand on Instagram but their clothes are stunning… a few of their pieces remind me of the styles of some bigger, more well-known brands. Missi London sent me a cute cape blazer and a gorgeous sequin tassel top. Paired with some dark jeans and heels, it's the perfect going out outfit.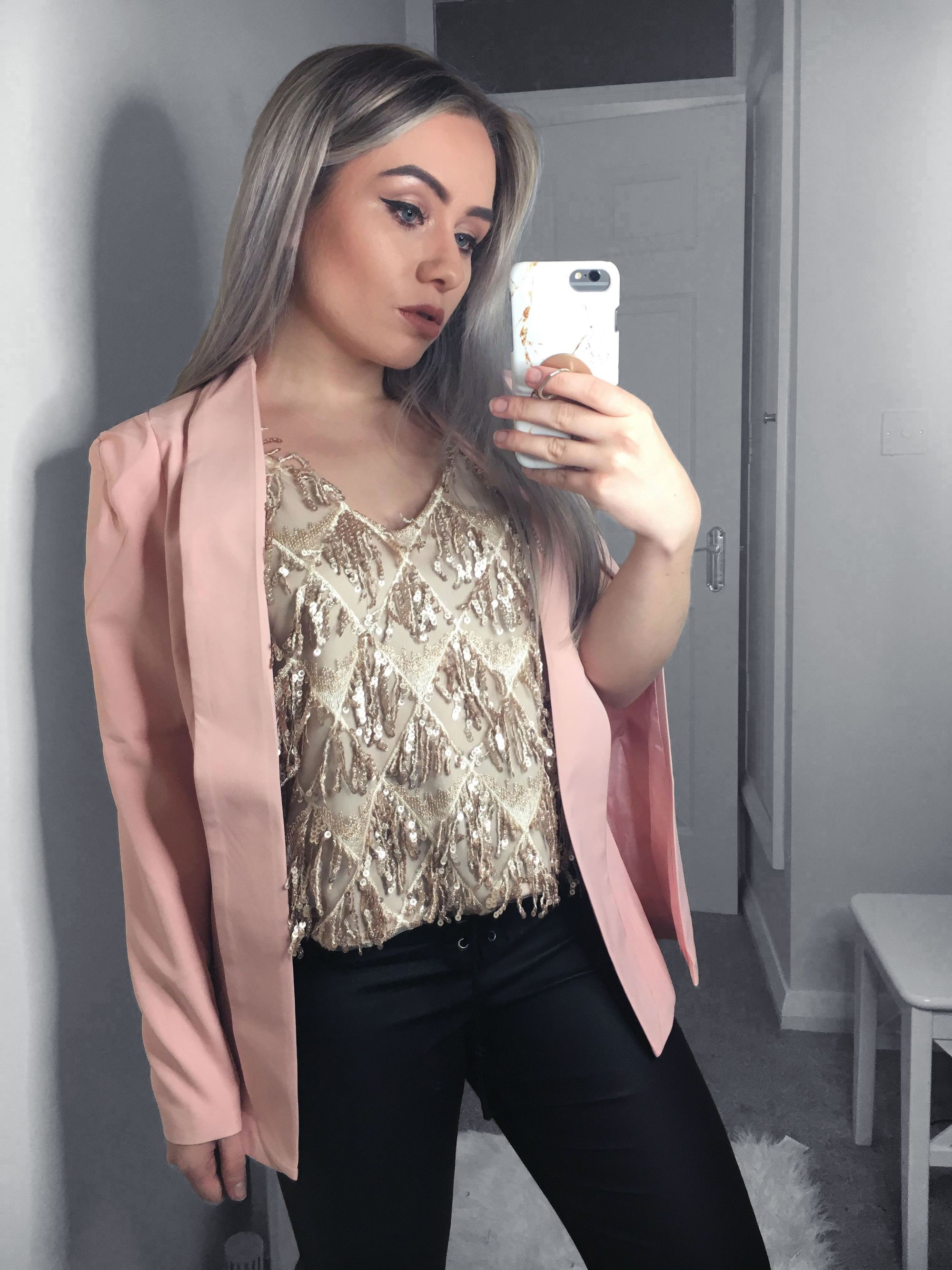 Get your hands on the top here… and the blazer here.
Missi London sometimes have a discount code on their website so keep a look out.
TANGLE ANGEL
I won these next products! Which is super awesome because I never win anything… so this was a first! The competition was to win Tangle Angel's complete Pro range – two hairbrushes and two compact brushes. Even though they were a prize, I still wanted to share these with you on Instagram and tell you just how pretty they are.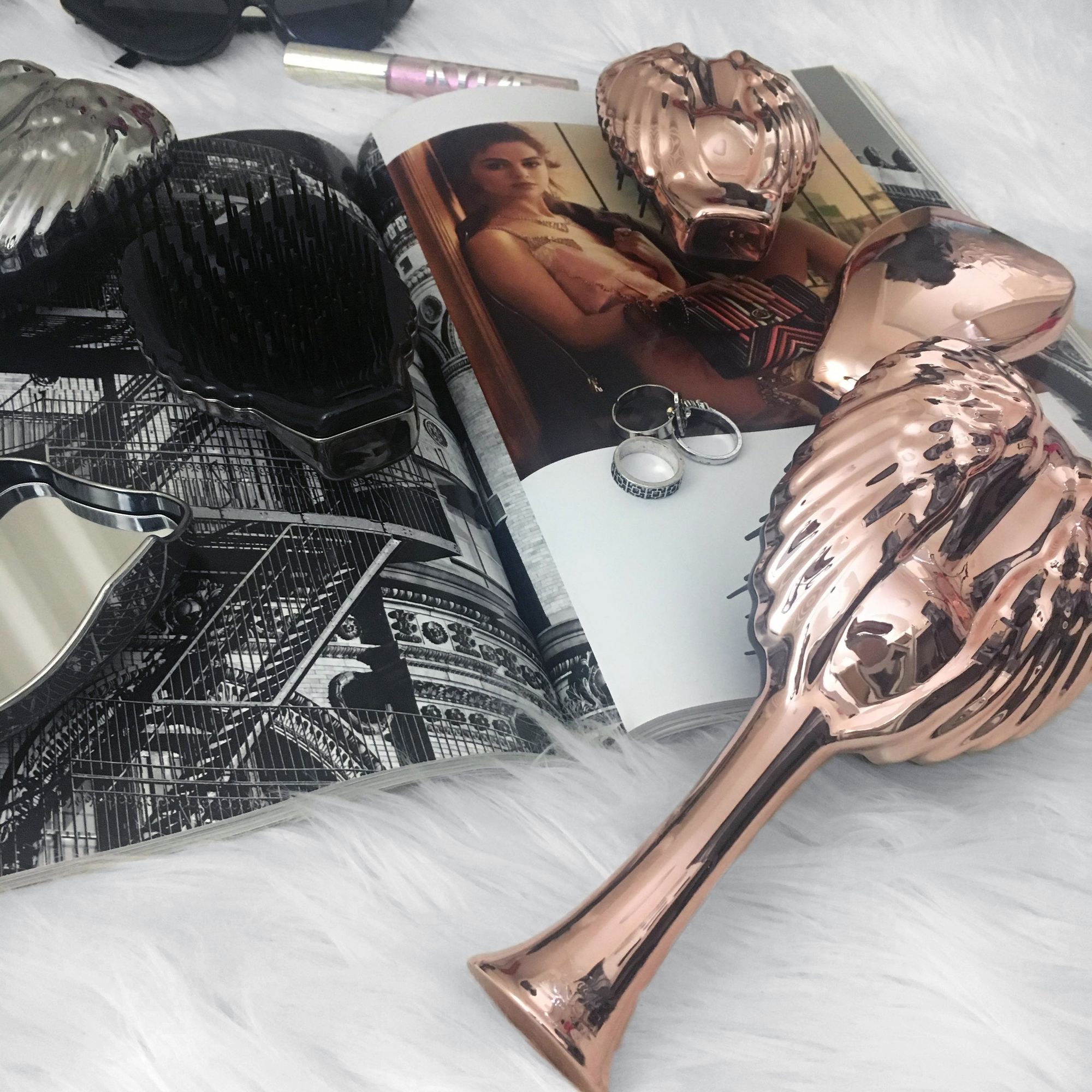 I love Tangle Angel brushes too…no matter how knotty my hair is, these brushes always get rid of them and make my hair super smooth and silky.
The brushes and compacts come in both Rose Gold and Titanium and you can pick them up at Beauty Bay and Feelunique.
KATCH ME UK
Onto my second little sequinned number. This one's from Katchme – another brand that jumped onto my radar this month! And they have the cutest clothes! It was pretty hard to choose just one thing… but I picked out this gorgeous dress! I love the iridescent mermaid effect of the dress…I mean… what colour is it? Blue? Green? Purple? I have no idea but I don't care because it's gorg!
I found the dress looked better if I wasn't wearing a bra and it was wayy comfier but at the same time I didn't feel exposed at all… until the split at the side of the dress… just kidding! The split at the side has elastic strips holding it together and it comes up the side of the leg pretty high but any lower it wouldn't look right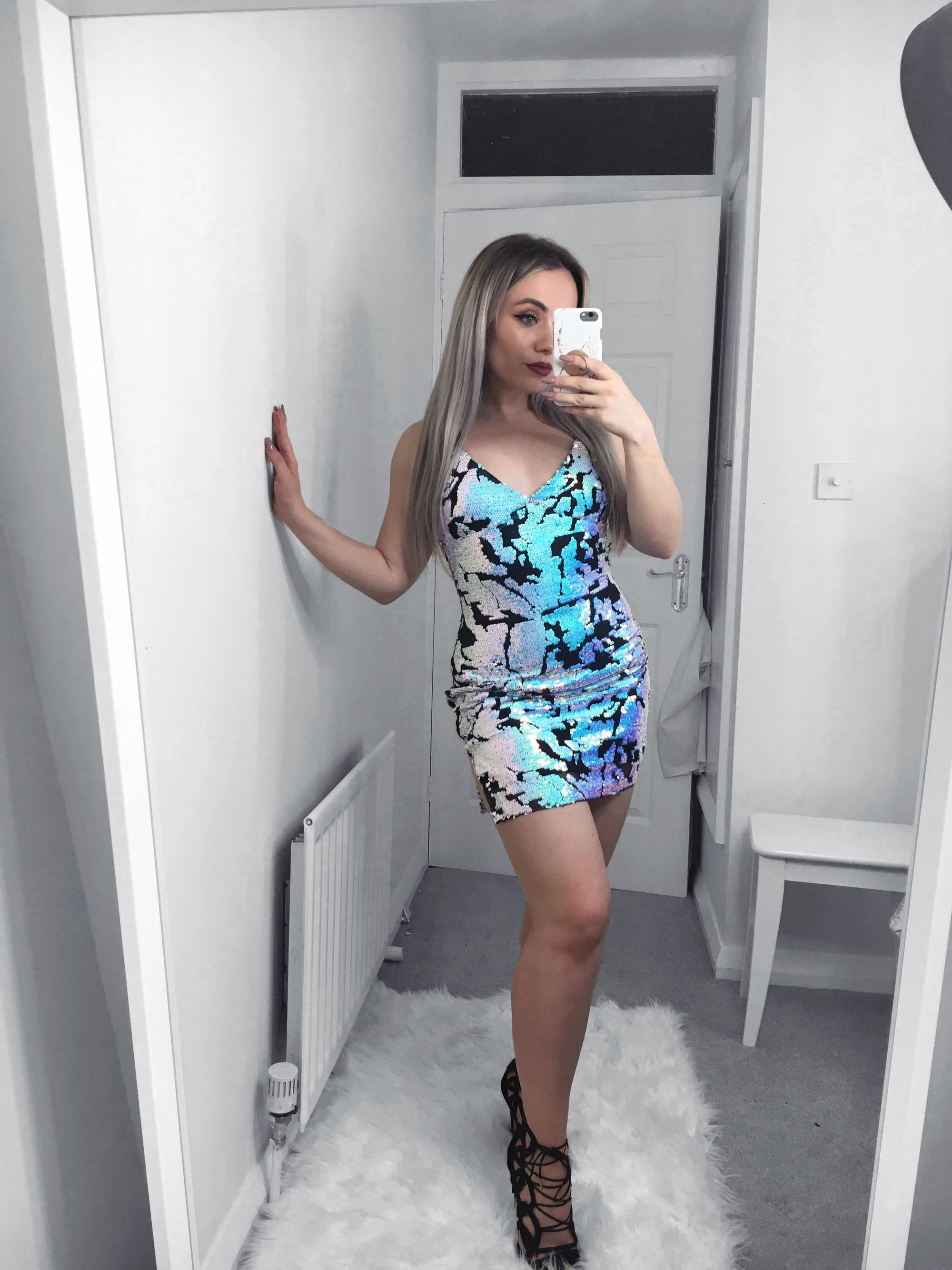 It's the perfect party dress or nightout dress when you need a bit of extra sparkle. It also comes in a multi coloured sequin.
LOTUS LEGGINGS
Now onto my faves, Lotus Leggings! I've worked with Lotus Leggings for a while now and their leggings just keep on getting better! This month I received 3 sets, with one of them there was a matching sports crop too! The material is pretty thick but super stretchy enough to move in. They're literally the perfect leggings and my go-to brand for the gym.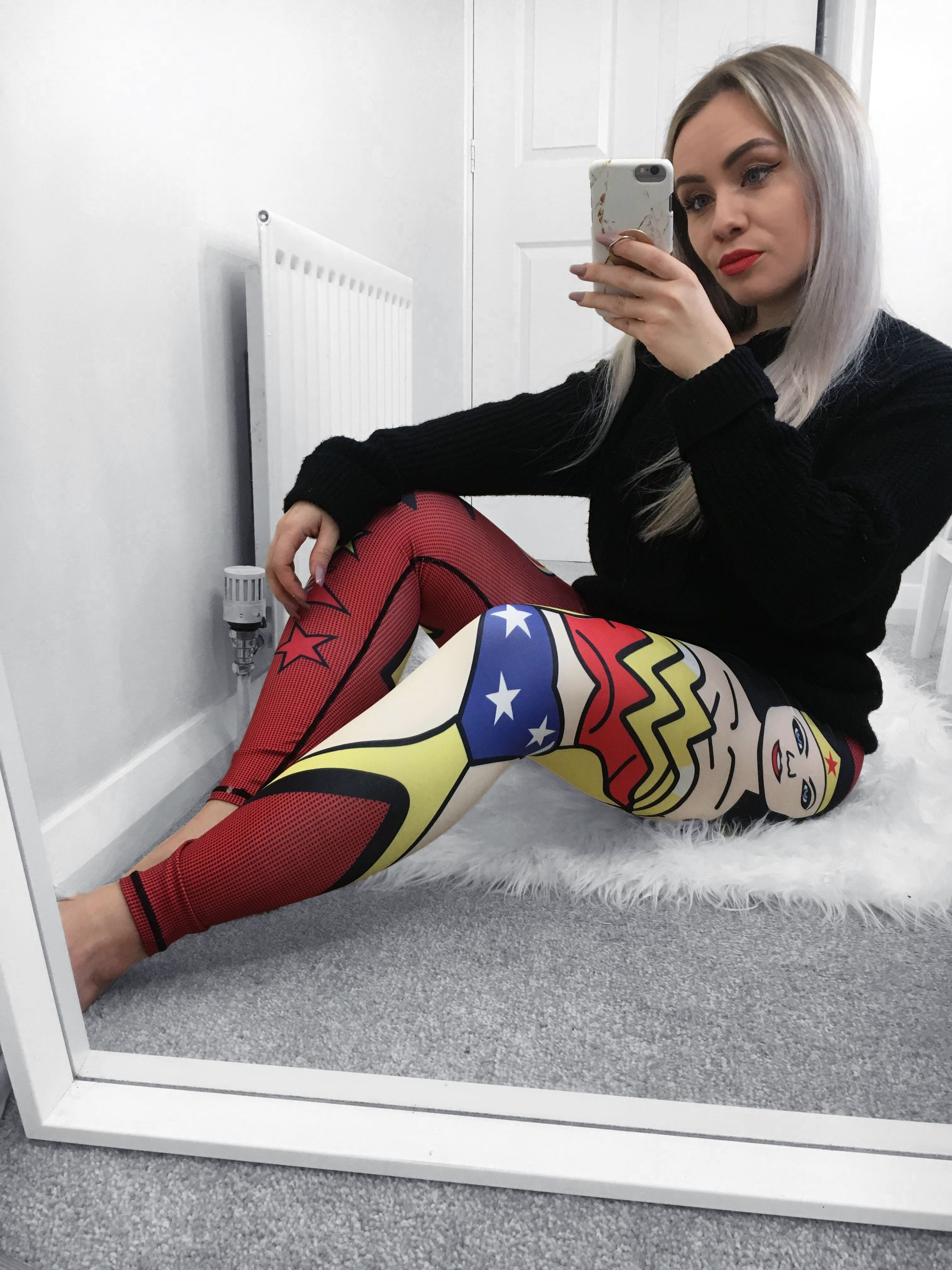 The first pair I chose this month was the Wonder Woman leggings. I've looked at these for a while but each time I've thought "I reallly love those but… I should probably choose something more subtle for the gym" but I made a beeline for them again this time so I decided to be bold and go for it! And I'm so glad I did, they're super cute
I then went for one of my all time favourite prints… camo. I'm so glad it's back in fashion now, I'm obsessed! And it goes so well with black (which is the colour of the majority of my wardrobe!).
This pair is one of the 'Maxreveal' designs which has mesh inserts on the back of the calf area and also two smaller mesh inserts on the front on one leg. Perfect for working out and allowing your skin to breathe! Again this pair is super amazing quality and perfect for the gym.
And finally… the Blackout PerformX Sports set! I think the sets are a pretty new style on Lotus Leggings. There are quite a few different matching sets on their website, in black, royal blue and pink… and there are different designs too! I chose the full length set in black… but there's also a set with a bow on the back/top of the leggings (sooo cute!) and there are also tie up leggings (ballerina inspo right here!).
DISCOUNT CODE ALERT: Code YKaren3 gives you 50% off ANYTHING on Lotus Leggings site. I think they even do mens leggings on there now too…
iKRUSH
Next up are a couple of pieces from a gorgeous brand I've had my eye on for a while now… iKrush! I could spend so many hours and soooo much money on their site – their clothes are so cute! iKrush kindly sent me a pair of buckle sliders and a trouser co-ord.
I've seen this style of slider on Instagram quite a lot now so I needed to get a pair myself. The pair from iKrush fit perfectly and they're amazing quality! I can't wait for sunny weather so I can wear these. Paired with a skirt, jeans or even jumpsuit, they're just perfect – they match everything!
The co-ord is beaut too and so comfy! The trousers are a little long (I'm a shorty at only 5"1) so without wearing heels I'd have to alter the length of them, but with heels they're perfect. I'm guessing on most girls, they're probably the perfect length. The top was a little on the small side so if I had any bigger boobs, it would have been uncomfortable but luckily (or unluckily?) for me, boobs are the last of my worries!
DISCOUNT CODE ALERT: Use code KTF25 for discount across the site.
JEULIA JEWELLERY
I received a beautiful ring set from Jeulia Jewellery this month, too! I hadn't heard of Jeulia before and was so surprised when I saw the gorgeous jewellery they sold – it's stunning! And they wanted to send me one as a gift! I chose the pear cut sterling silver ring set which had a champagne sapphire stone. It's the most gorgeous ring I have ever seen… the colour is so stunning and the fit is amazing. The set is made up of a smaller ring with tiny zirconia stones in and a larger ring with the pear cut stone. They fit perfectly together if you want to wear them as a pair (I think this looks best) or they can be worn separately.
Jeulia have a pretty wide range of sizes available too – the last time I bought a ring online, the size choices were American size 6 or 7. Jeulia offer in between sizes of 0.25 – so you will actually find a ring that fits every time!
JANE NORMAN
Jane Norman is a brand which I used to be pretty obsessed with. My 'Jane Norman' dress (aptly named) was my FAVE dress when I was 16 – I wore it so many times – in fact, I actually lost the dress at one point when I travelled to Spain and my suitcase which had the dress in went missing… so I spent the first two days of my holiday stood at the door of the villa waiting for a Spanish knight in shining armour to deliver my suitcase! (It turned out to be more like the knight's grandad in the end but at least I got my dress back!). Sad or not, I don't care, I loved it and didn't want to part with it!
The two new pieces I added to my wardrobe this month from Jane Norman were of course two dresses. Both were midi length dresses in a floral print but completely different styles.
The first one was a purple shade with purple/pink/white floral patterns on. It has a bardot top and a frill across the top.
The second was again a floral print bardot but more coral tones with a bit of a ruffle in the middle of the dress.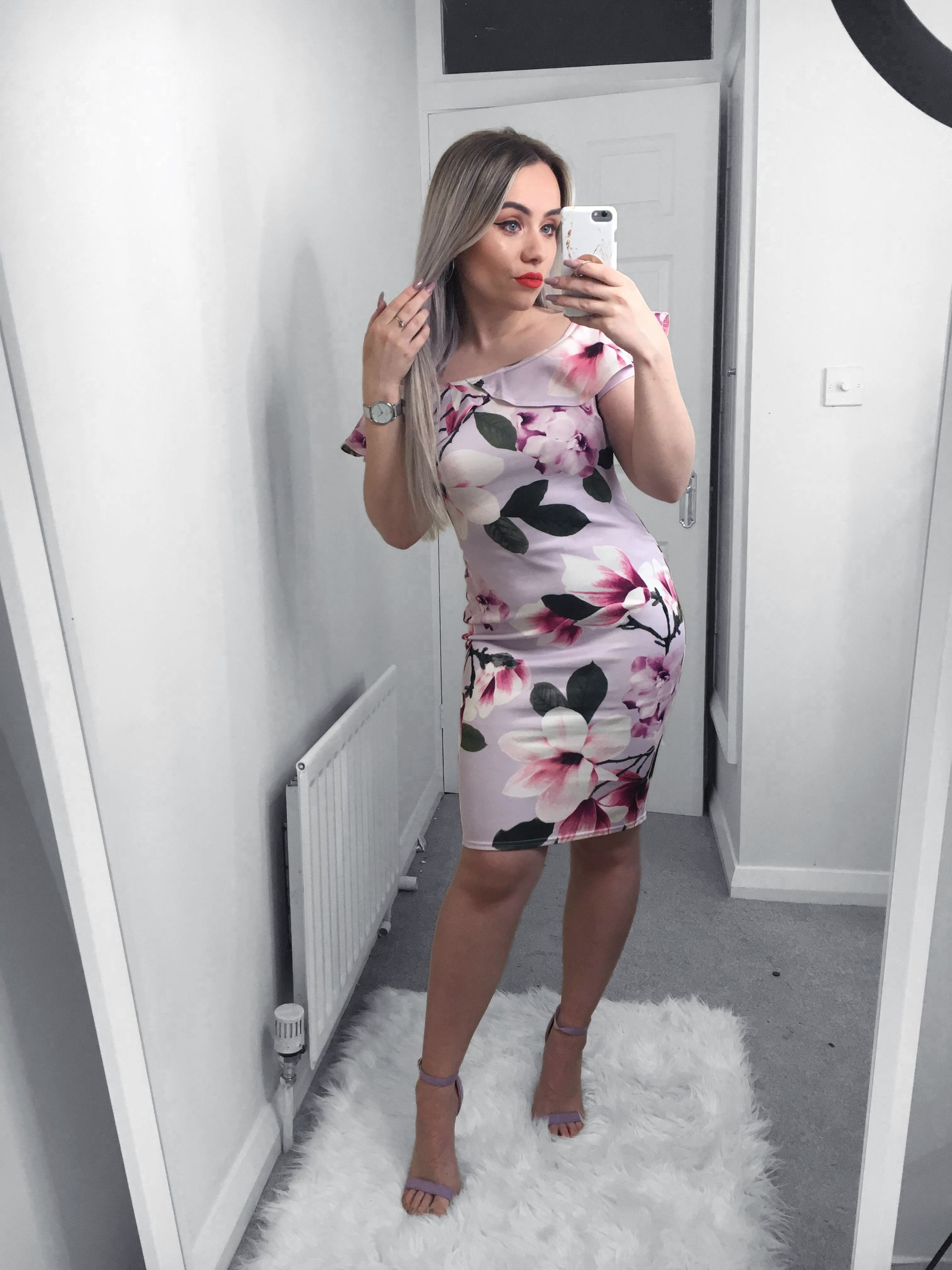 Both dresses made me feel SO dressed up when I tried them on. I loved them the minute I looked in the mirror – they're so beautiful in every way… the design, the colour and the quality are all insane!
I don't have a discount code for Jane Norman but they quite often have a discounted section on their website and sometimes a flash sale so keep your eyes peeled!
ICONIC LONDON
Now on to the beauty mail… and firstly my absolute FAVES Iconic London! I was so excited when I saw the email asking to collaborate. I think I screeched in excitement. Iconic are a brand I've followed for ages… I have their liquid highlight and honestly, it completely changed my highlight game… all of the reviews are true and the glow is insane! If you haven't tried one of their highlights then seriously you need to!
I got my hands on the Ultimate Brush Set this month. This is made up of 10 brushes, 5 bigger ones (designed for the face)… and 5 smaller ones (designed for eye makeup, eyebrows and lips). The handles are the most beautiful shiny rose gold. I think that's why I chose them. They're soooo pretty! The bristles are super soft too and they hold the product really well.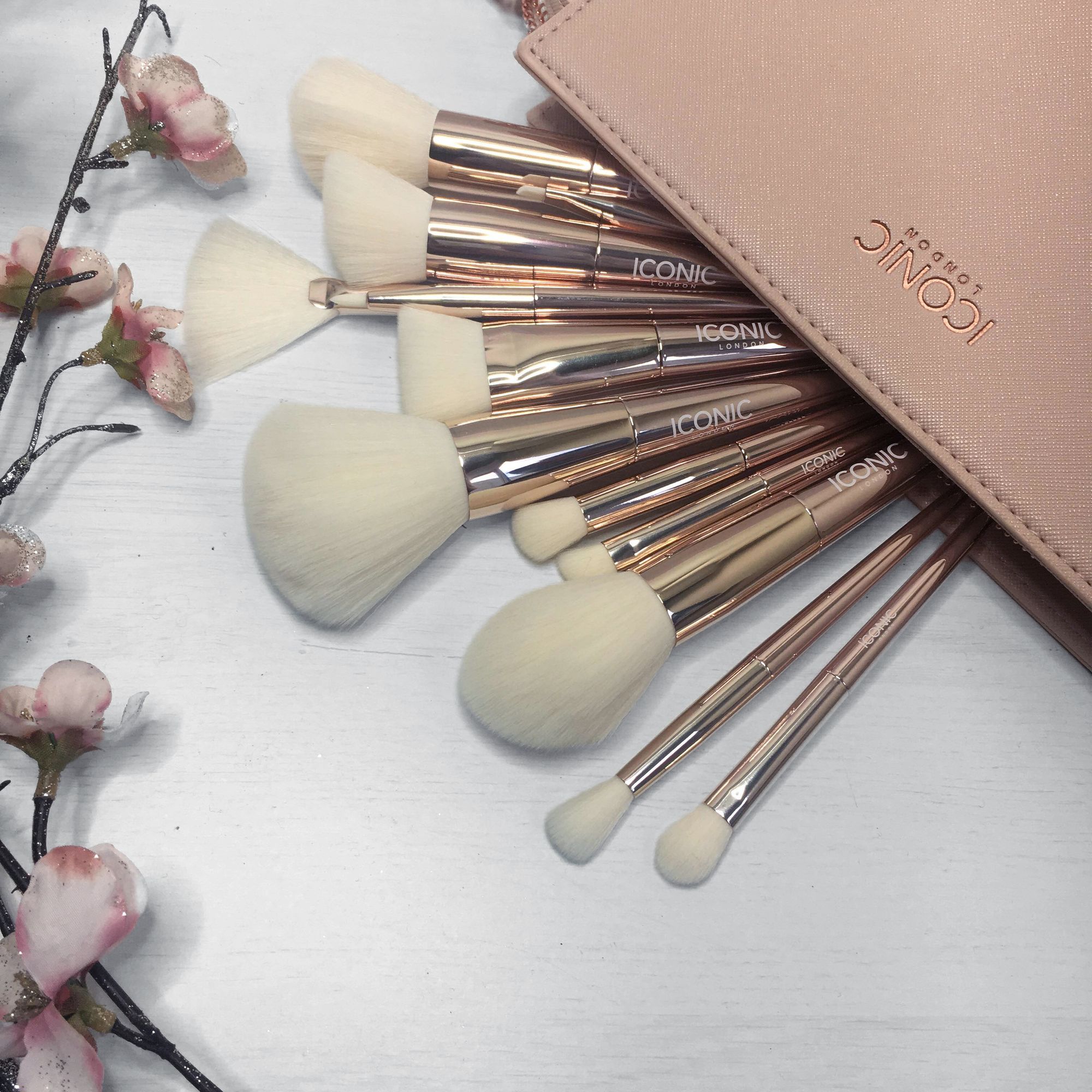 DISCOUNT CODE ALERT: KAREN15 gives you discount on ANYTHING on Iconic – so grab yourself a highlight at least… and definitely check out the makeup brushes!
CAUDALIE
Finally, I received a Caudalie 'Mix It Up' Box – all about mixing up your skin care routine with 4 Caudalie products, the makeup removing cleansing oil, instant foaming cleanser, glycolic peel and VineActiv Overnight Detox oil. I wrote a separate blog post on these products and reviewed each one with pics so take a look at that here.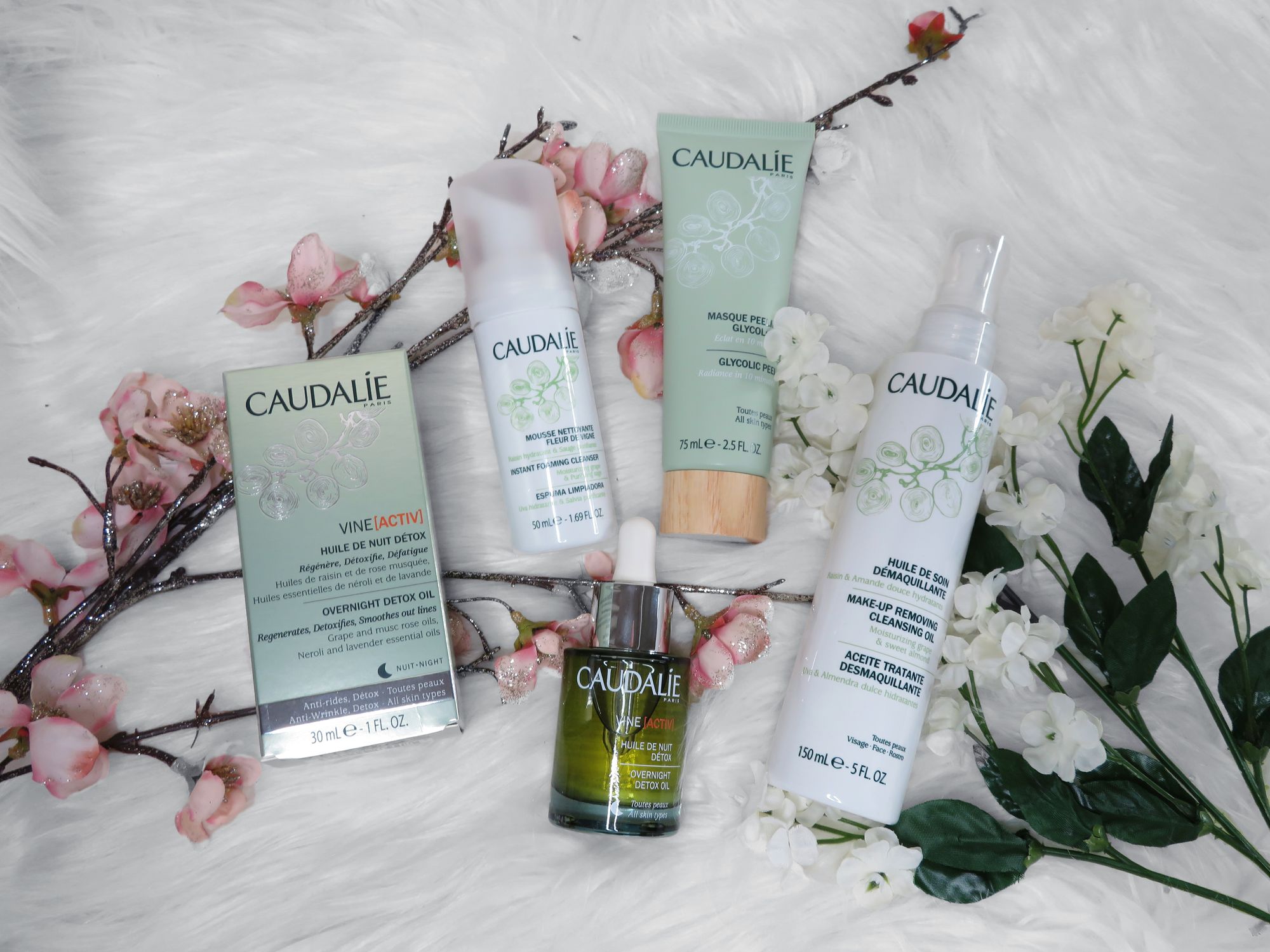 Let's see what beauties are in the line up for the next few months! Eek I'm so excited!
All collaboration enquiries should be sent to missbouxonline@gmail.com
Disclaimer: This post contains affiliate links. For more information on these please read my Disclaimer page. The products in this post were either gifted to me or I won them. All images, thoughts and opinions on each product are my own and I have reviewed them of my own accord.