You know it's never long before Kylie is releasing another incredible product that we all need in our lives… and following on from the unreal Holiday Collection in December, Kylie Cosmetics has something new for us this January.
To celebrate the one year anniversary of the Kylie Cosmetics Blush, Bronzer and Kylighter, Kylie Cosmetics is launching two brand new shades – and it's sooner than you think!
Pink Dreams blush and Sunday Brunch highlight will both launch on Friday 17th January on KylieCosmetics.com.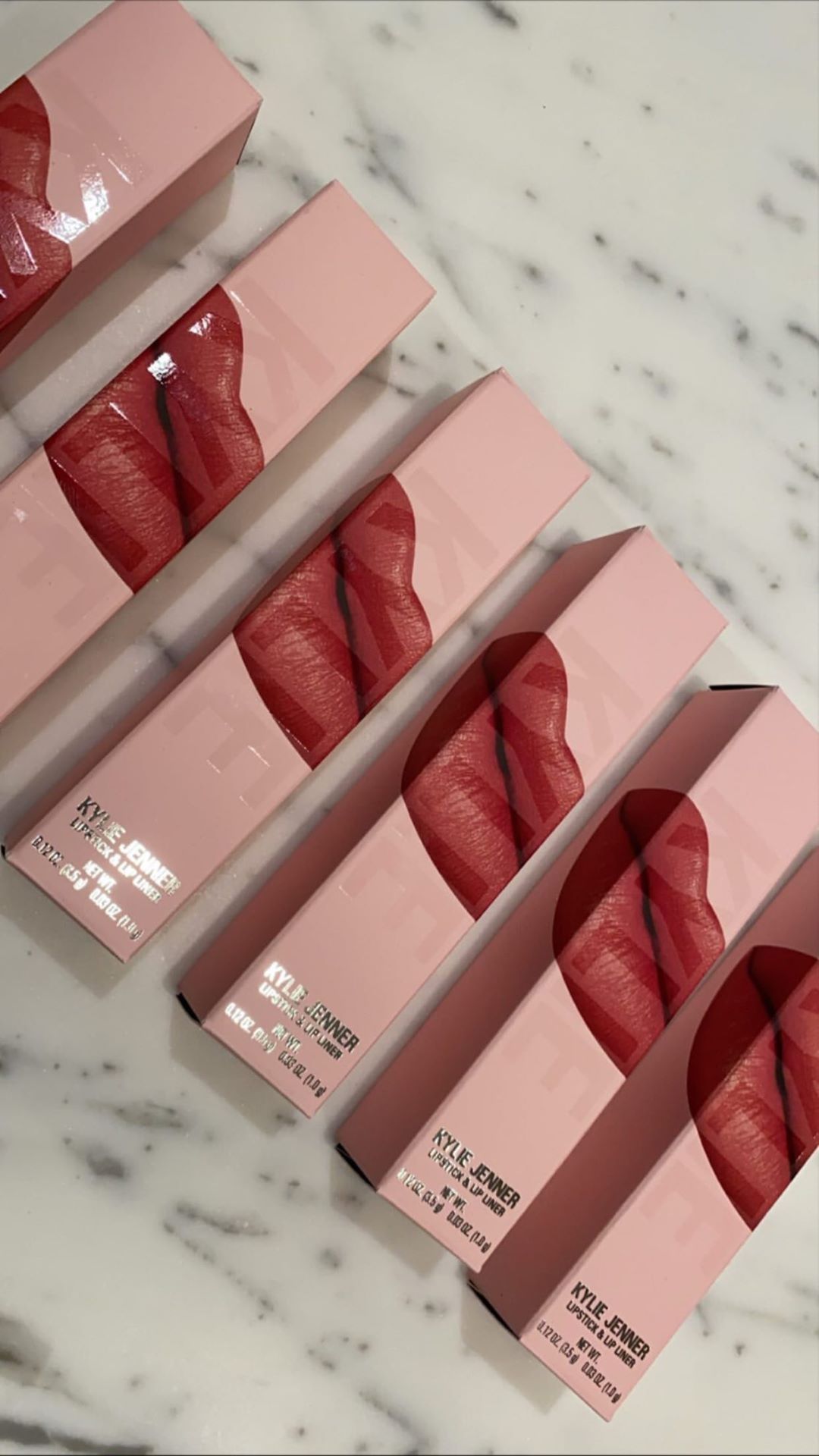 PINK DREAM & SUNDAY BRUNCH
Pink Dreams is a combination of Kylie's two fave Blush shades – Winter Kissed, a soft pale pink shade, and Baddie on the Block, a deeper richer coral shade. The blend of these two shades has created the perfect pink shade.
Sunday Brush is a beaut champagne coloured shimmer highlight. Kylie described the shade on her Instagram stories as 'the perfect gold' – and it really is!
Both of these new shades come complete in their iconic pink palettes and black cardboard packaging.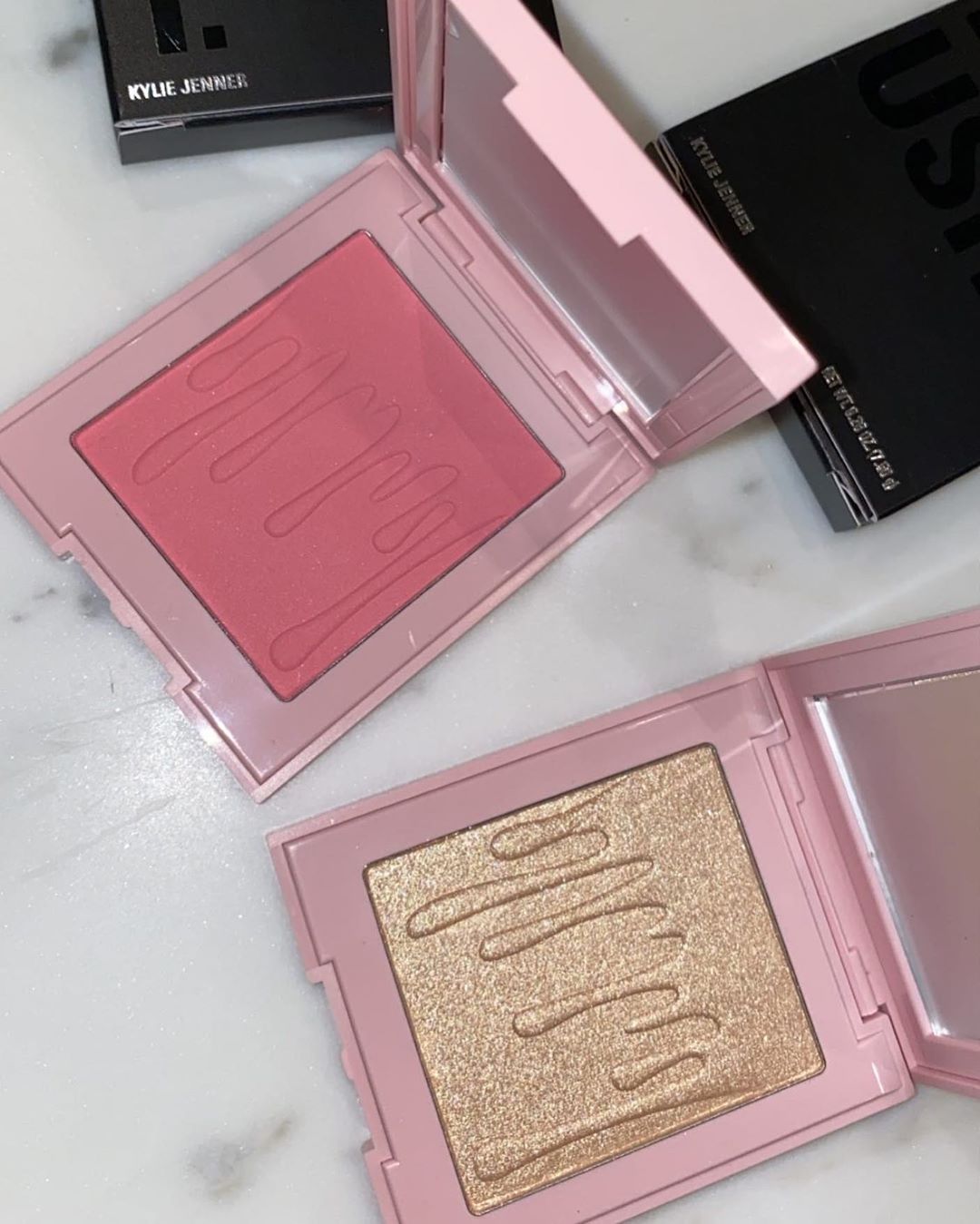 But that's not all…
Five days after these two new gorgeous shades have launched will see Kylie Cosmetics launch something brand – spanking – new.
Say hello to the new lipstick kits!
LIPSTICK KITS – LIPSTICK & LINER DUO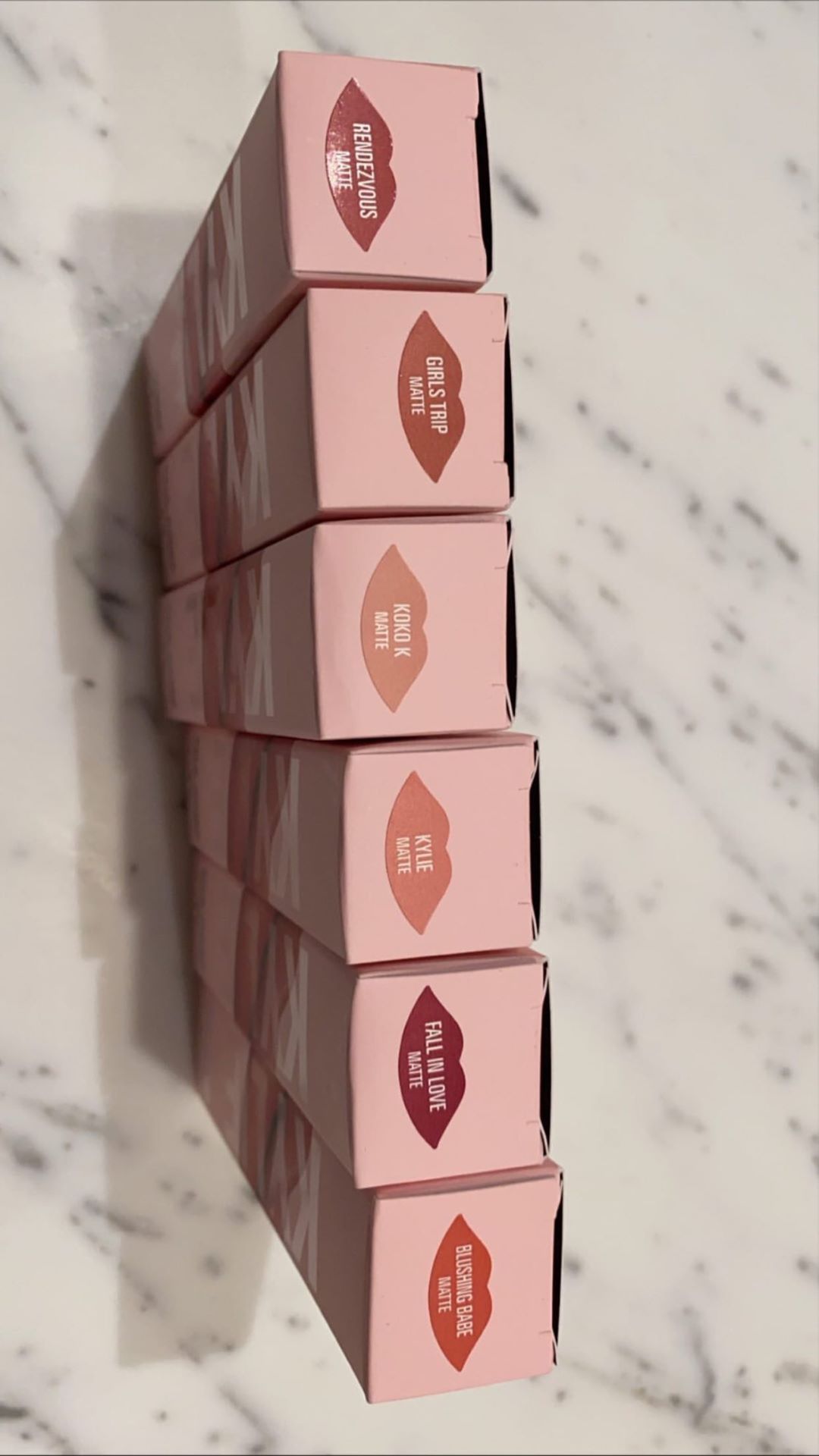 Similar to the iconic Kylie Lipkit (liquid lipstick and lipliner), the lipstick kit contains a lipstick and matching lip liner pencil.
For this launch Kylie has released six brand new shades in her lipstick line, including some names you may recognise from the liquid lipstick collection.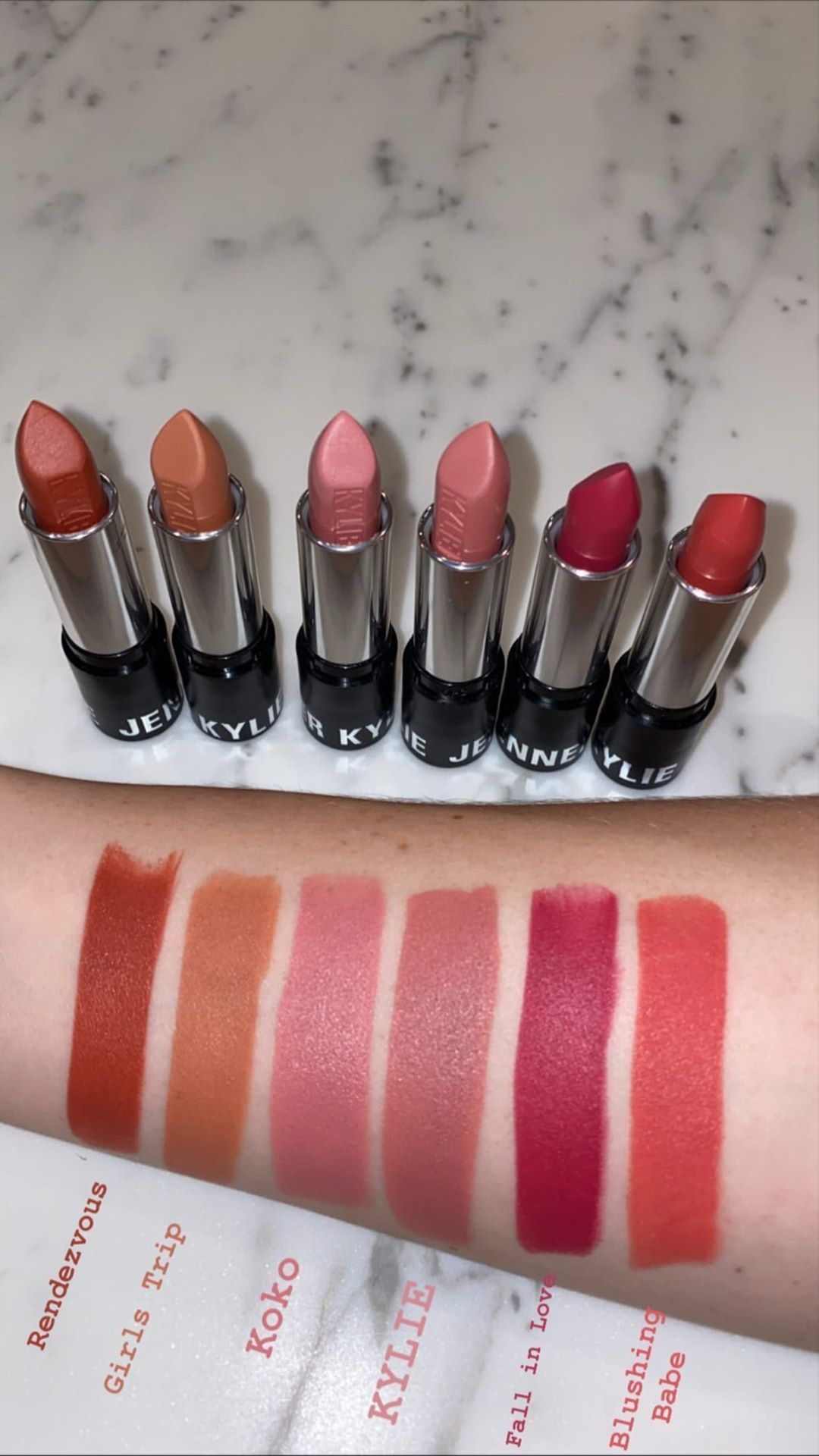 Rendezvous is a deep rust-red shade, Fall in Love a rich red and Blushing Babe is a rich coral/red shade.
Girls Trip is the perfect nude shade, Koko K a gorgeous pale pink and our all time favourite shade Kylie has now been added to the lipstick line.
Kylie is the most gorgeous pinky nude and the iconic shade is now available in matte liquid lipstick, velvet liquid lipstick and lipstick kit.
Kylie hasn't yet released any prices for the new Lipstick Kits – the lipsticks are usually around $16 but the lipkits often $27/$29. Whether these kits will be a similar price, we'll have to wait and see.
The packaging for the lipstick kits is slightly different but still the trademark lips design – personally I think they look super lux!
And thats' still not all!
Remember the Black Kyliner Kylie released as part of her birthday collection back in October that we all LOVED? It's back!
Kylie is bringing us the Kyliner in black and brown shades. The Kyliner features a sleek pointed nib to create that perfect flick.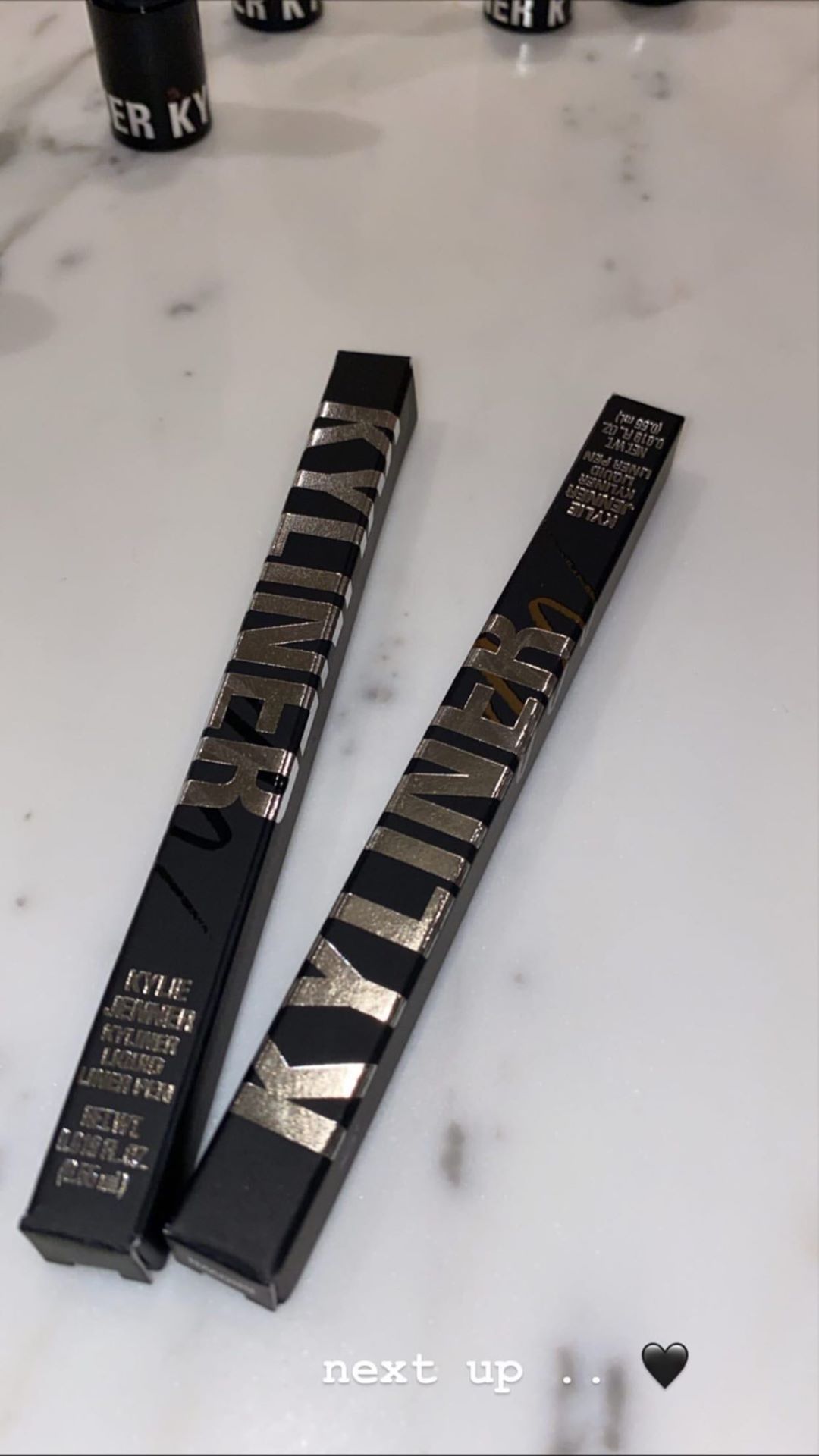 Kylie applied the brown Kyliner on her Instagram stories to show us all how it's done. The brown is a much more subtle touch to an eye look but still provides the definition we all like around the eye area without having such a bold black line – it's the perfect alternative product for more subtle makeup days whilst still accentuating the eye and lash line.
All six of the lipstick kits, plus the Kyliners launch on Wednesday 22nd January 2020 at 9am pst (That's 5pm GMT guys).
Kylie will be posting more updates on her Instagram over the next week so make sure to keep an eye on there for more info!