Yesterday, I was kindly invited to a VIP screening of Sky One's brand new comedy series, Brassic, launching on 22 August 2019.
I headed down to the Vue Cinema in The Printworks, Manchester for the screening, followed by a Q&A with the cast. The experience was one of the Sky VIP events which existing Sky customers could apply to attend through the Sky App.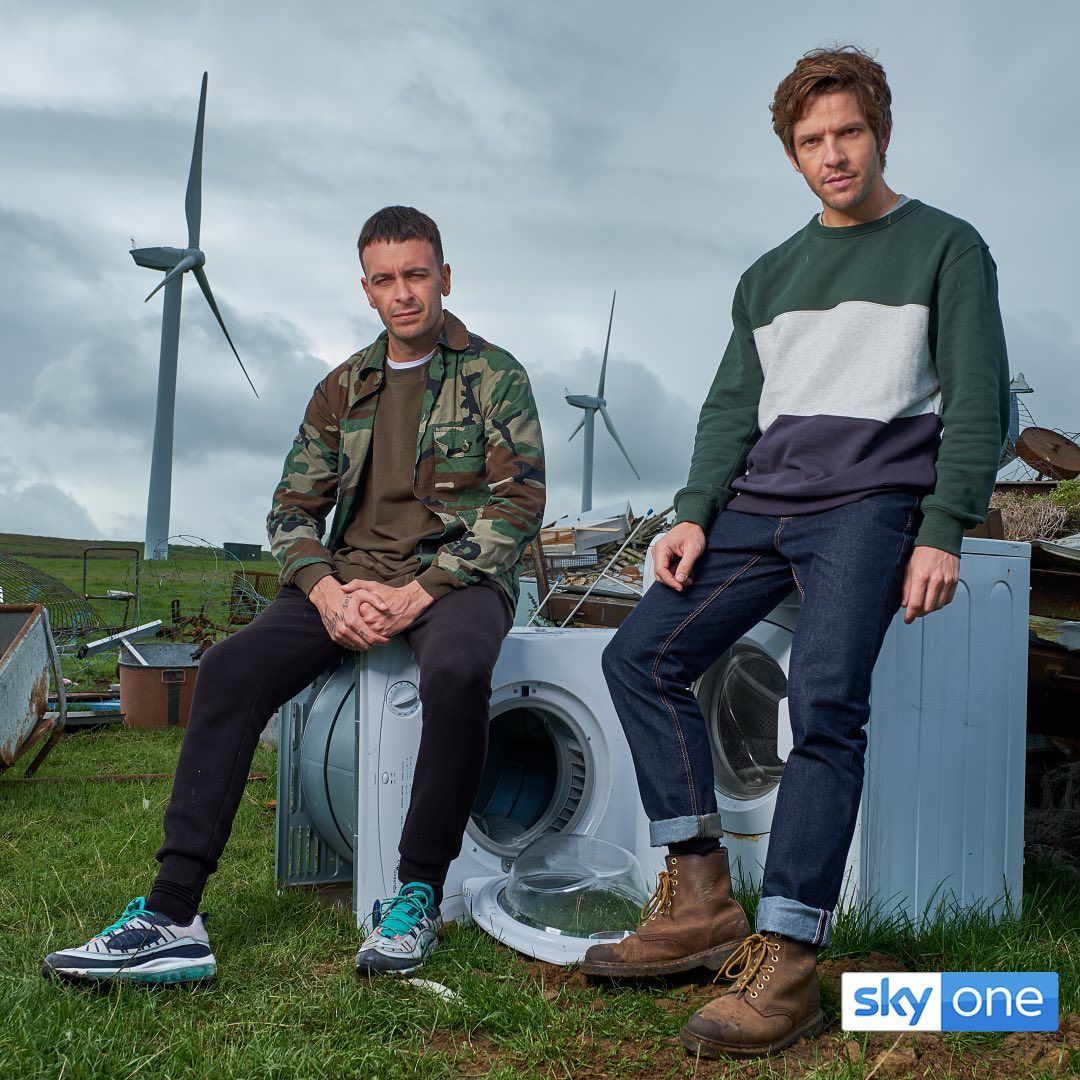 The agenda for the evening was:
A few words from Jon Mountague, Head of Comedy at Sky
A screening of Episode 1 of Brassic
Q&A with the cast and the writers
The whole experience was super VIP and exclusive. On arrival at the cinema, guests 'checked in' and then headed to the screen for the viewing. In the screen, each seat held a t-shirt with a quote from Brassic on the front, a can of water and a large box of popcorn. The middle three rows (the red seats) were reserved for the media and production guests (including me!), although the view from any of the seats would have been perfect!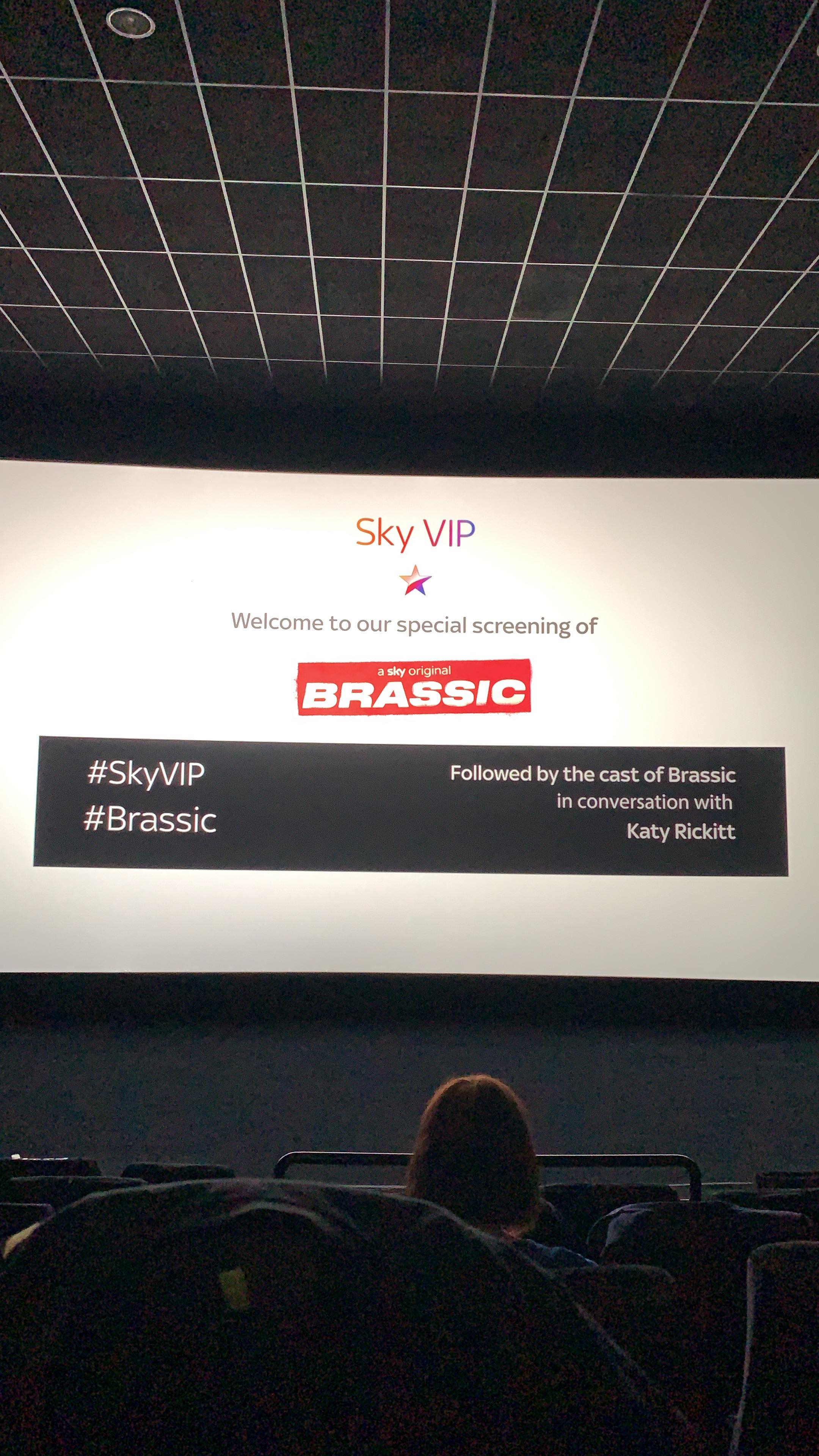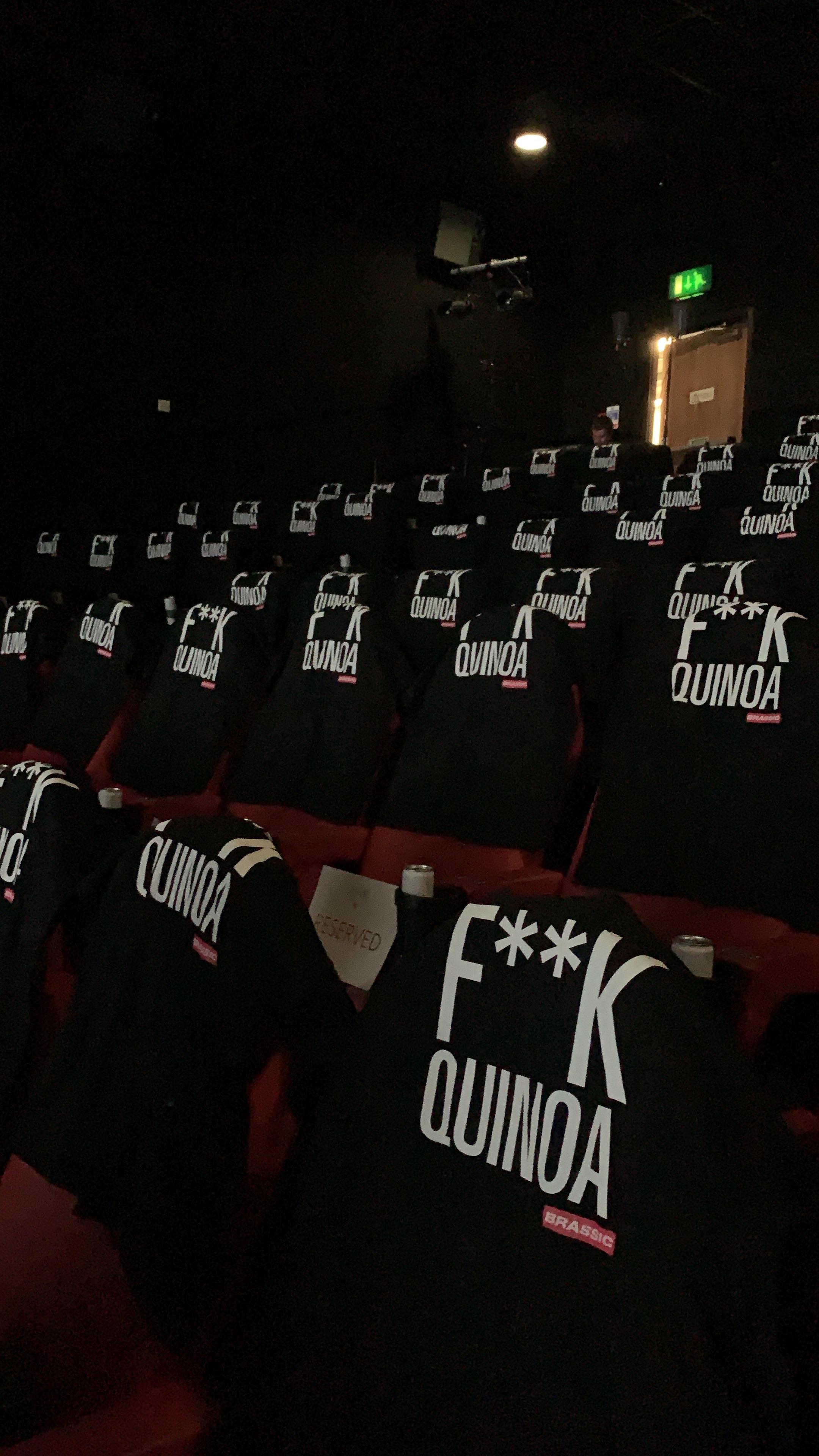 The episode was 40 minutes long and from the minute it started we were already laughing. I also noticed that one of the characters in one of the opening scenes was sitting directly in front of us in the screening. I also later found out that the group of girls sitting to our right were Michelle Keegan's childhood friends who were also here to support Michelle! Crazyyy!
Like I said earlier, Brassic is a brand new comedy to Sky One. There are 6 episodes, the first of which airs on 22 August on Sky One and NOW TV. If you've not heard of Brassic just yet, I've linked the trailer at the bottom of this post for you to watch!
What's Brassic About?
If you've watched the trailer, you'll have an idea of what Brassic is about, but if not…
Co-created by Joe Gilgun (This Is England) and Danny Brocklehurst (writer of Shameless and Ordinary Lies), Brassic tells the story of six working class mates who live in the northern town of Hawley.
Having grown up and spent most of their lives together, the group are fast approaching their 30's and are still living the life of petty crime - as they have since they were teenagers. However, their day-to-day schemes and not-so-legal ventures are starting to catch up with them and - as we expected - there's always more trouble around the corner.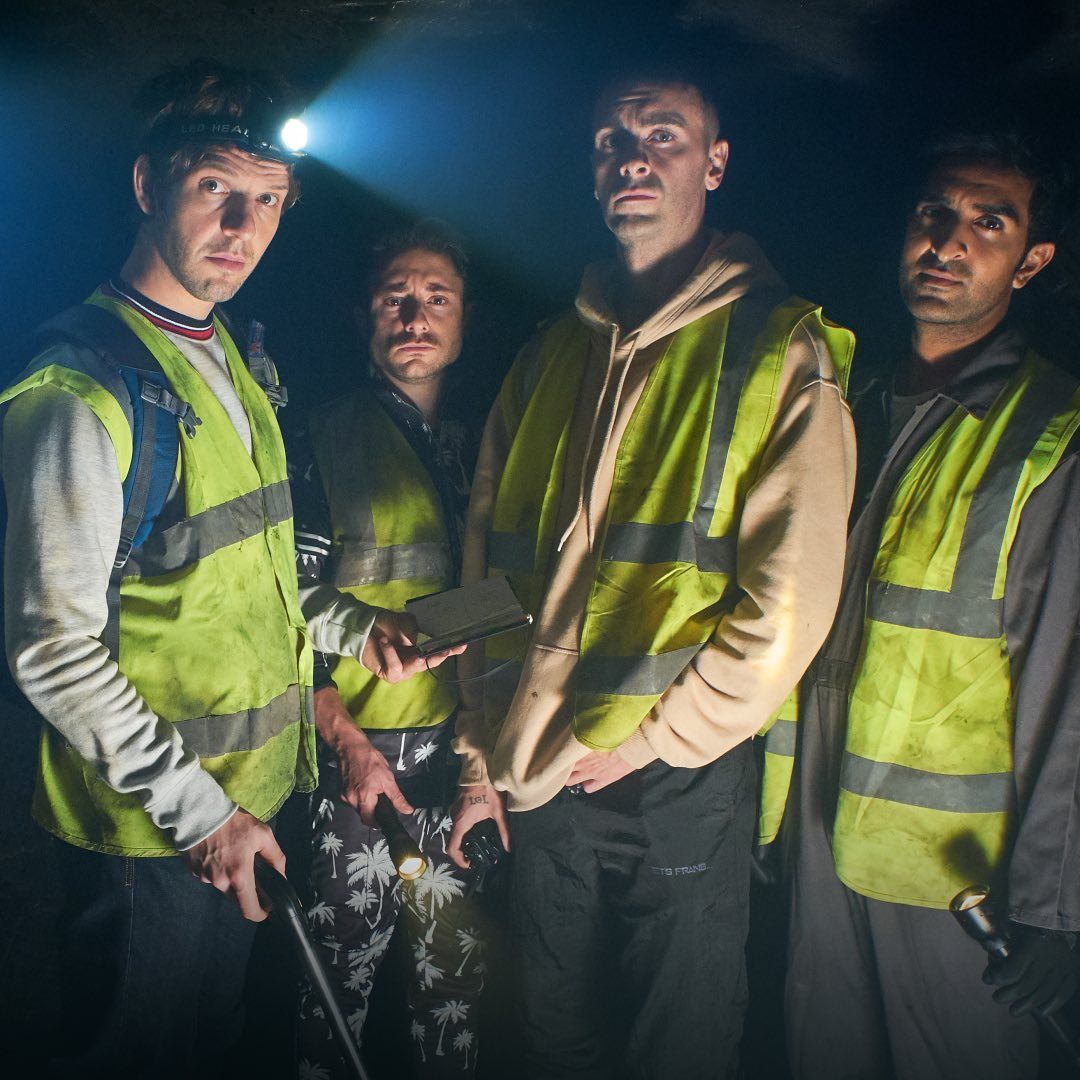 The lads - Vinnie, Dylan, Cardi, Ash, Tommo and JJ aren't the brightest when it comes to planning money-making schemes - stealing a Shetland pony, breaking into a strip club safe and trying to sell rare fish (after stealing them in the middle of the night) are just a few of them. When the police come knocking, they always seem to throw them off their trail and find safety in their underground weed chamber - genius if you ask me!
Michelle Keegan stars as Erin, the girlfriend of Dylan (Damien Moloney) and once a wild child party animal, she now has a plan to escape this town and make a better life for her and her 6 year old son. Erin often ends up in the middle of the gang's antics and has to help them out to stop them from getting into even more trouble.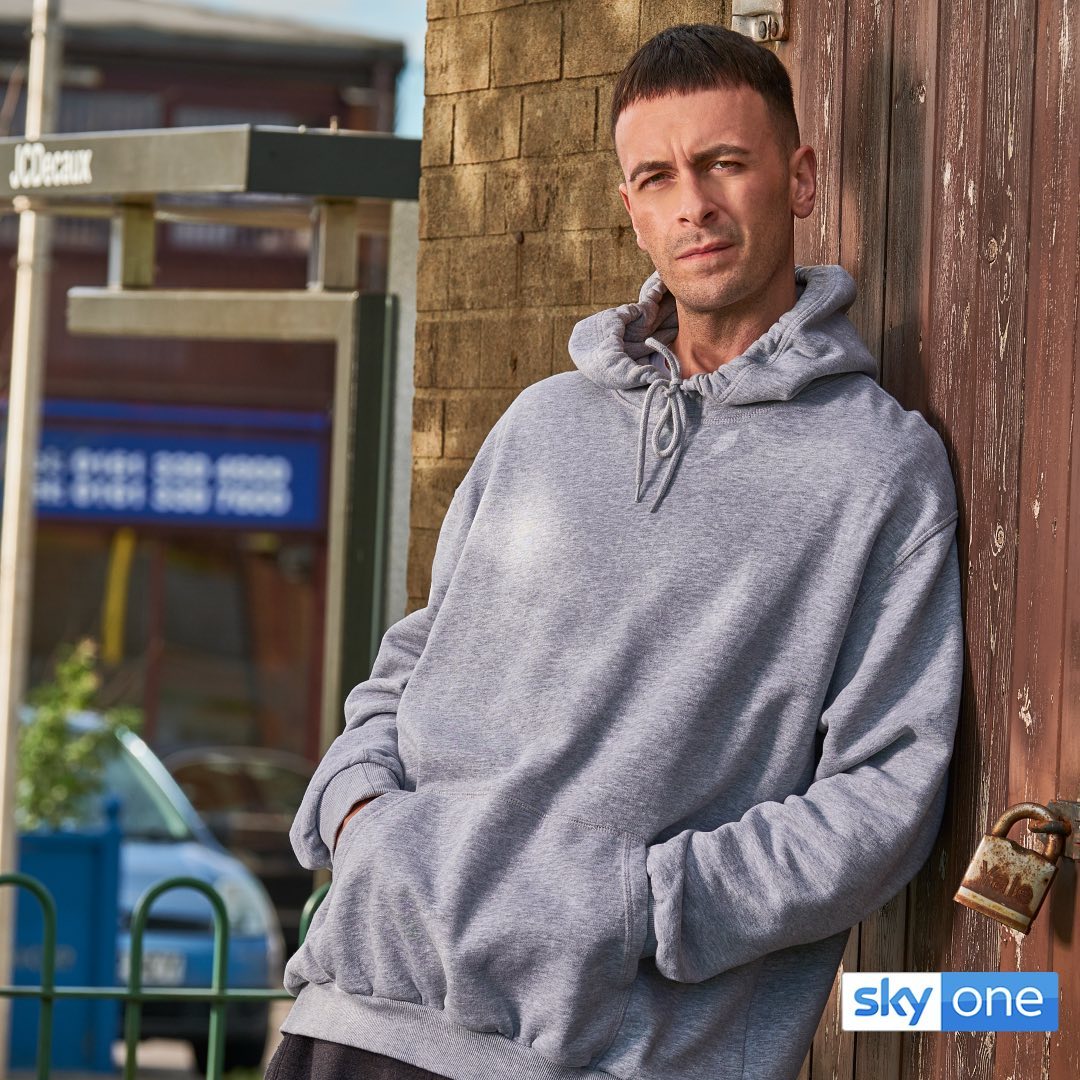 Brassic is also the first comedy where mental health issues feature a lot. It's a bit unusual for a comedy series to cover such sensitive themes, but Danny Brocklehurst and Joe Gilgun made sure that mental health was a big part of the series, but emphasised that they wanted to do so in a more light-hearted way. This stems from Joe Gilgun's own experiences, dealing with his bipolar disorder.
In the Q&A after the screening, Joe expanded on his decision to let the mental health aspect cover such a large part of the series. He said 'Bipolar is a big part of my life. We want to show that you can have mental health issues and in some cases live a productive, exciting life, full of adventure'.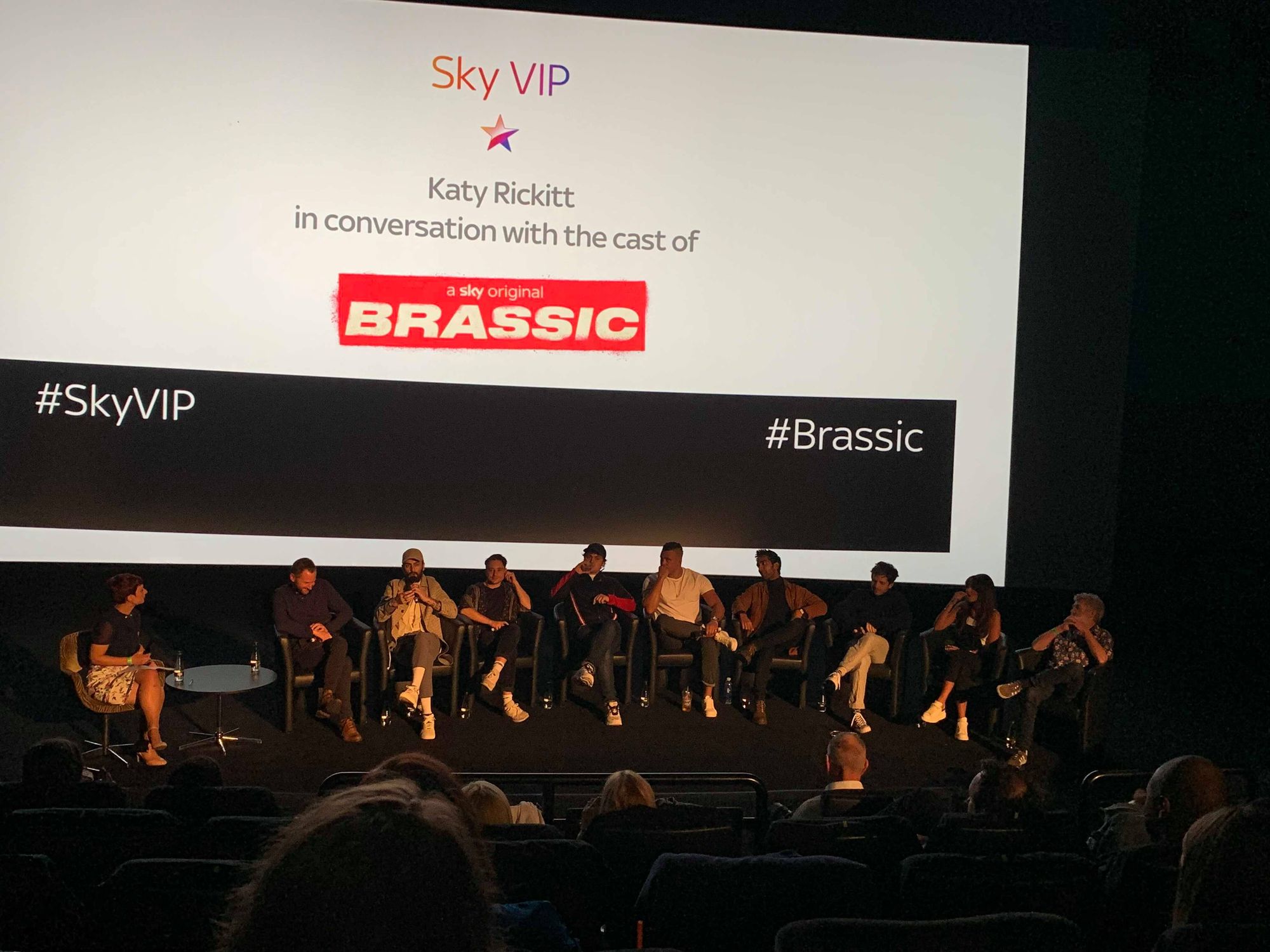 Vinnie, Joe's character suffers with mental health issues and frequently visits his (useless) GP, played by Dominic West, to talk about his highs and lows. It's refreshing to see this angle being explored to break the stigma surrounding talking about feelings, especially among men. Again, this is filmed in a comedic way to keep the atmosphere lighthearted whilst still getting this point across.
The first two episodes are available to watch from 22 August on Sky One and NOW TV - the rest from the following day. This is going to be one of those series' which I watch more than once - it's pure entertainment.
If you're a Sky customer, you can find out more about becoming a Sky VIP here.
Oh, and if you're wondering what on earth Brassic means… it's short for boracic lint… which is cockney rhyming slang for skint!
Haven't seen the trailer? Watch it below:
And... if you've already watched Season 1 and want more Brassic in your life... Michelle Keegan's recent Instagram post looks pretty promising for a Season 2!