Eight luxury products worth £215 for only £39.99… how can you say no to that? That's what you get in the August Edition of the Cohorted Beauty Box, so it's a box you don't want to miss!
This is my fourth Cohorted Box and each month it gets better. The contents of this month's box have been selected with the ultimate pamper and post-lockdown glow up in mind.
The whole experience is luxury, from unboxing the box, reading about the products in the magazine to using the products. The price tag is slightly higher than other beauty subscription boxes but it's definitely worth it.
The box feels super premium with its sleeve around it… inside the box is the 40+page magazine packed with information about the products, plus articles and offers. The products are wrapped in thick branded paper held together with a branded sticker and then cushioned with thick shredded paper.
What I love about this box too is that all of the packaging, from the sleeve, the box, and the shredded paper inside is all recyclable. So if you're not reusing the box as storage after you've emptied it, please remember to recycle it!
Let's take a look at the eight products inside the August Edition of Cohorted.
1. TERRE DE MARS – IRREVERENCE NOURISHING SHAMPOO
Worth £20.00
If your hair needs a little refresh after lockdown, the Irreverence Nourishing Shampoo by Terre De Mars is what you need. This shampoo contains almond protein, coffee extract, and aloe vera and it works to remove residue from the hair and helps it regain shine and suppleness.
The brand has a cute back story too! It's founded by three friends, one of which remembered how his grandmother used coffee beans as a beauty secret. The friends then did extensive research and developed Terre de Mars focussing on coffee and plant extracts.
2. AVANT MOISTURE SURGE OVERNIGHT MASK
Worth £85.00
Avant is one of my all-time favourite beauty brands. This little tube is jam-packed with incredible ingredients for the skin and works to treat and intensively re-hydrate the skin.
The Avant Moisture Surge Overnight Mask is applied to the skin and left overnight. The antioxidants, vitamin A, Vitamin E, shea butter and sweet almond oil all work to keep the skin super hydrated and supple, fighting aging at the same time.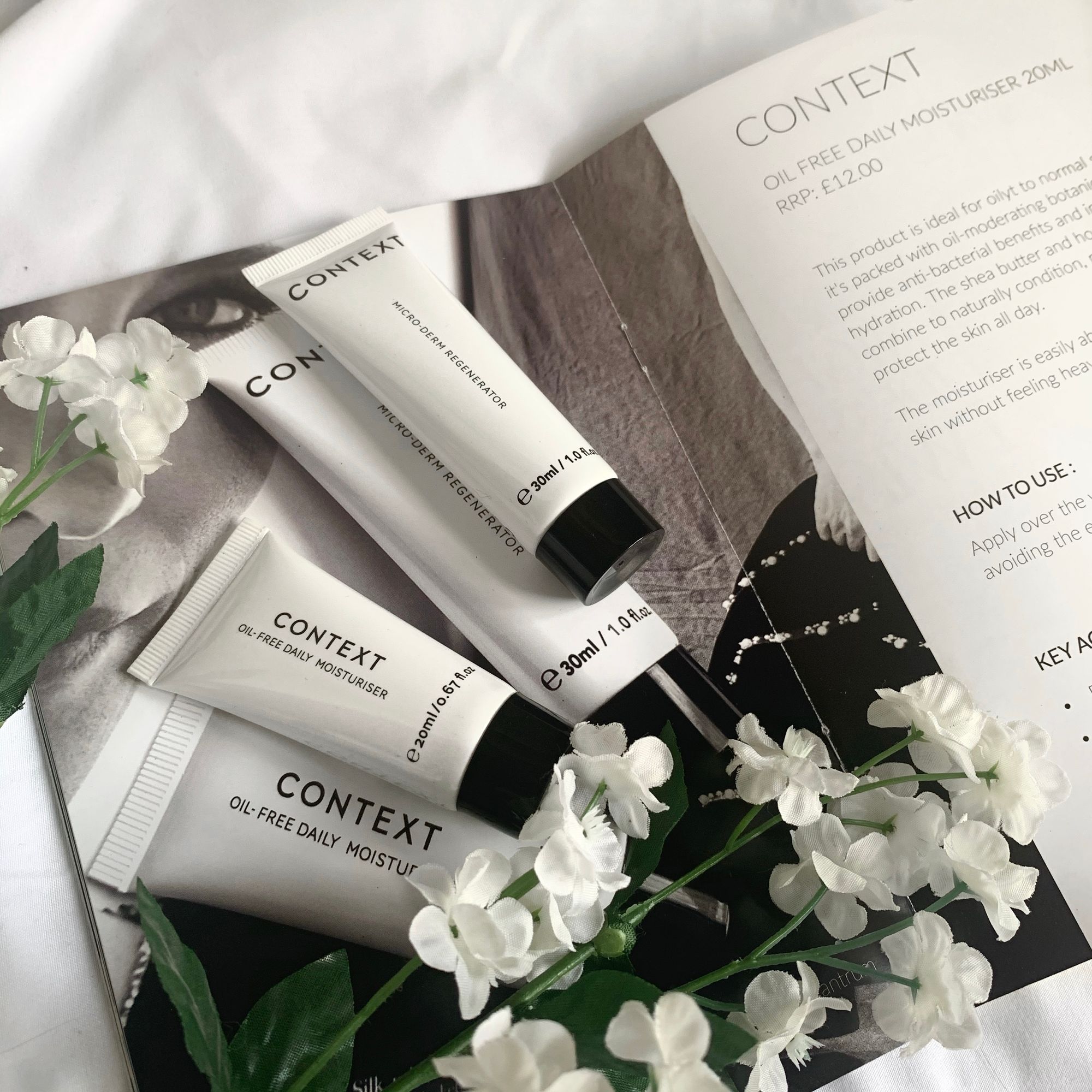 3. CONTEXT MICRO-DERM REGENERATOR
Worth £12.00
The first of the two products from Context is the Micro-derm Regenerator. This is a cleanser and exfoliator in one which removes dead skin cells, purifies, and smooths the skin. It contains oxidants to protect the skin cells along with macadamia oil, jojoba oil, and vitamin A, C and E to keep it super hydrated.
4. CONTEXT OIL FREE DAILY MOISTURISER
Worth £12.00
The second product from Context is the Oil-free daily moisturiser. After using the micro-term regenerator, apply this to the skin, avoiding the eye area. It contains oil moderating botanicals which makes it really good for oily to normal skin types. Honey and shea butter also work to keep the skin soft and supple.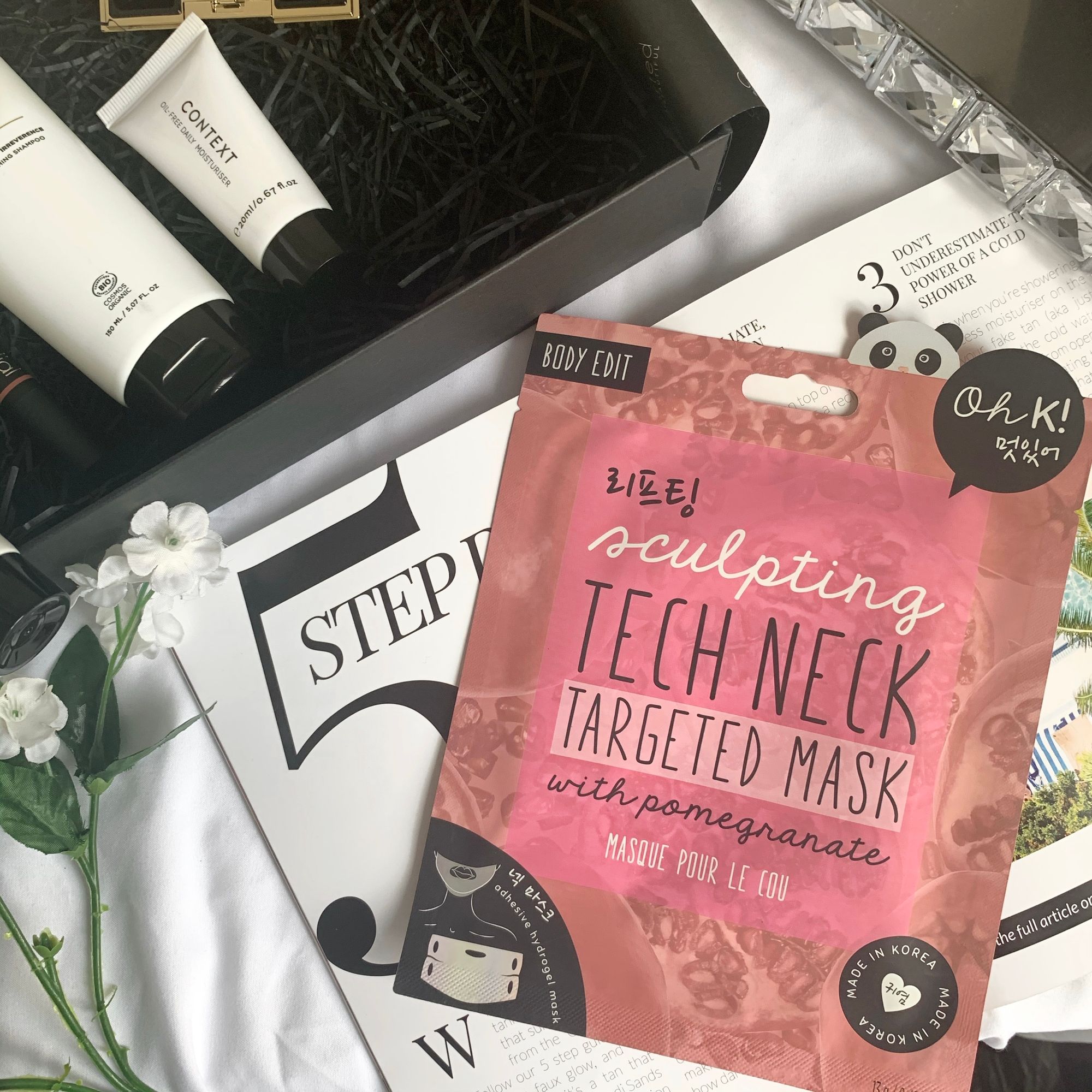 5. OH K! POMEGRANATE SCULPTING MASK
Worth £7.00
Something a little different from Oh K! Beauty next – I'd usually expect to see a face mask from this brand, and that's what I thought this was at first glance but it's actually a sculpting neck mask.
Used in the same way but across the lower half of the face, under the chin to the neck, this works to restore skin, plump and brighten the skin. It's super hydrating and is formulated with pomegranate which is one of the richest sources of Vitamin C in the world.
6. RODIAL SUEDE LIPS IN 'CALABASAS'
Worth £22.00
Rodial have brought us the ultimate lip product with their Suede Lips. Not only is this a gorgeous coloured lip crayon to line and colour the lips, but it's also hydrating and contains vitamin E to keep lips smooth and soft.
The shade is 'Calabasas' which goes perfectly with the 2-month free subscription to HayU which comes with this month's box too, letting us catch up with the Kardashians for 2 whole months.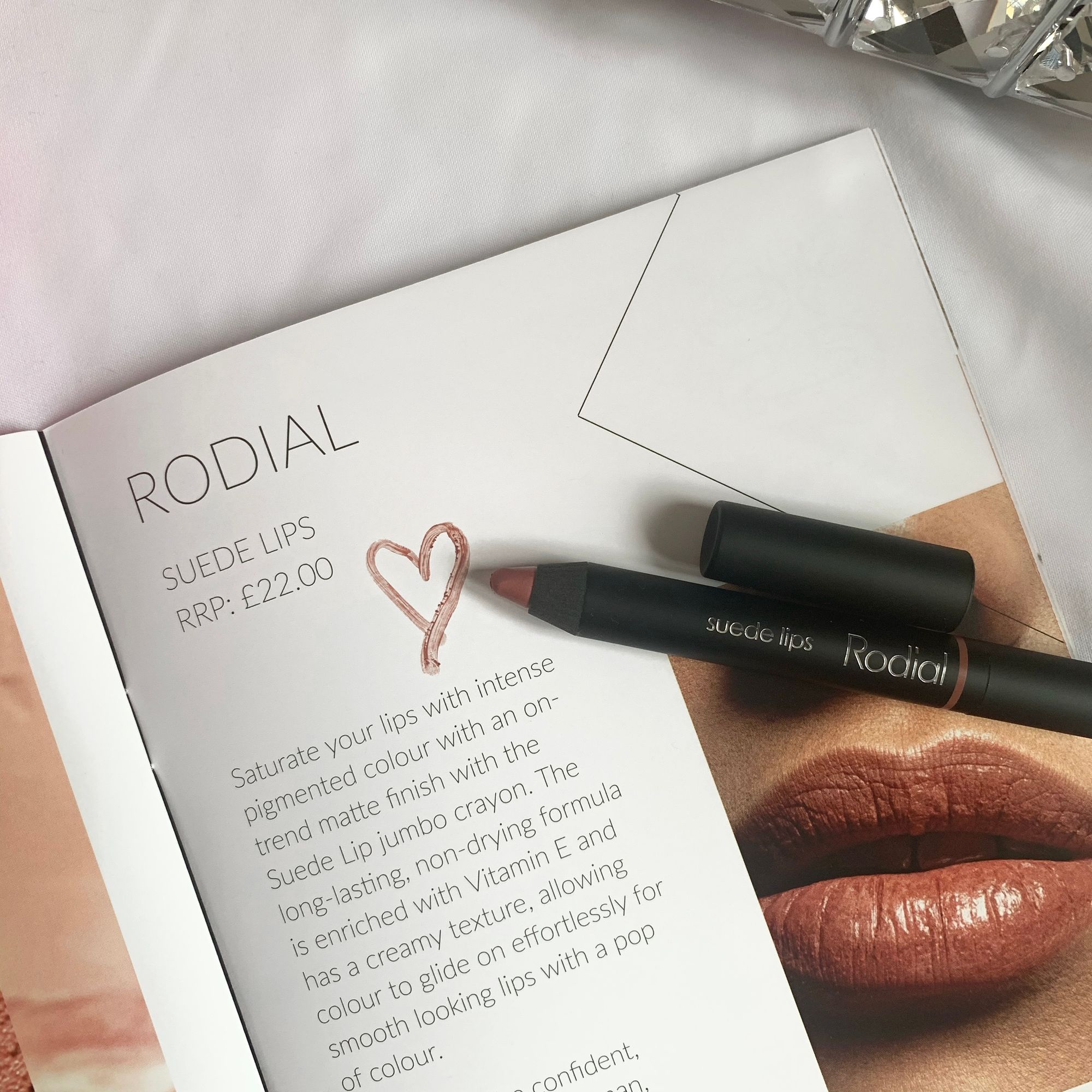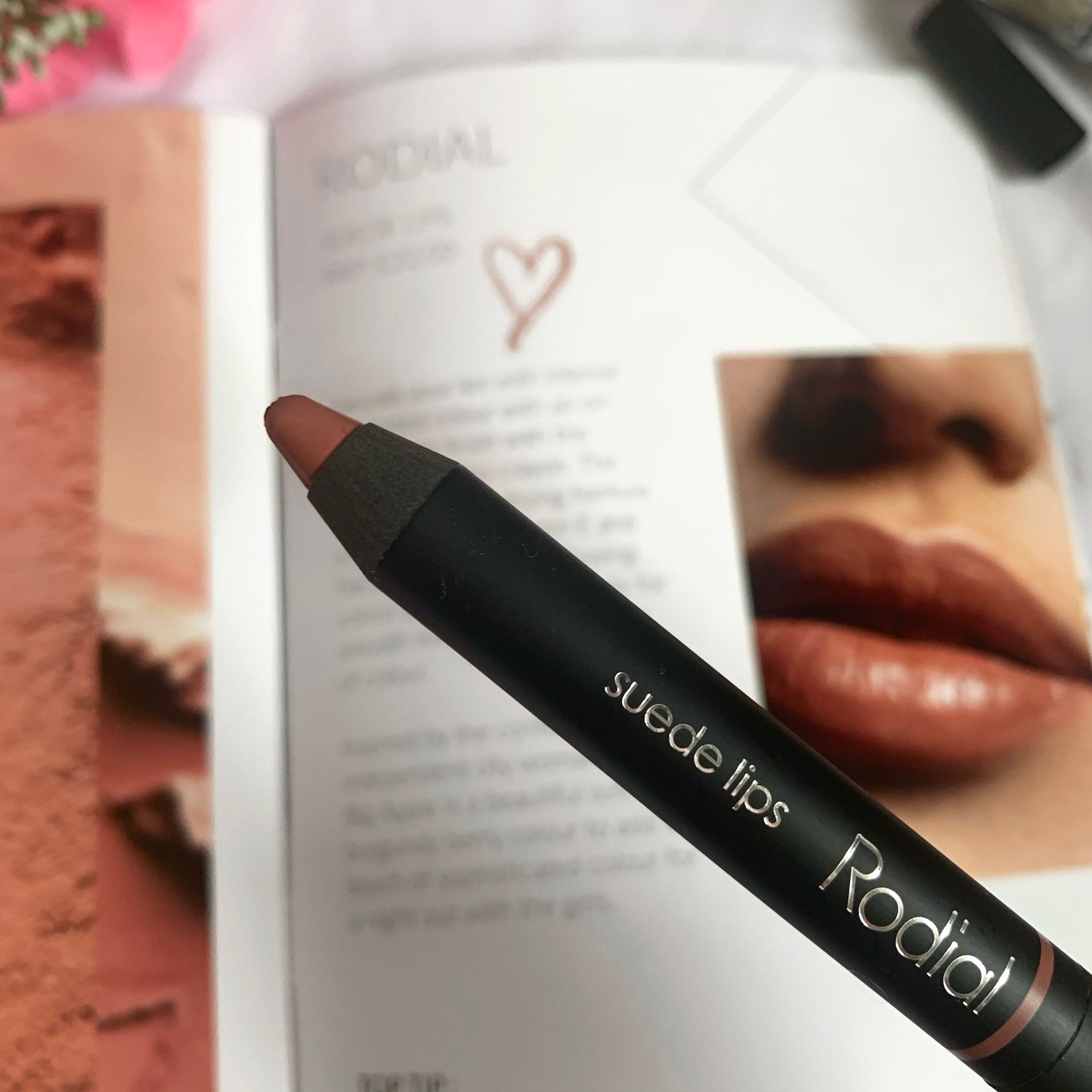 7. SUQQU – DESIGNING COLOR EYES PALETTE
Worth £46.00
To help with the post lockdown glow up, Cohorted have included this pretty eyeshadow palette from Suqqu. The four pan palette contains colours which can be built and layered together to create both natural and smoky eye looks. There are 13 shades included in these palettes – which four did you receive?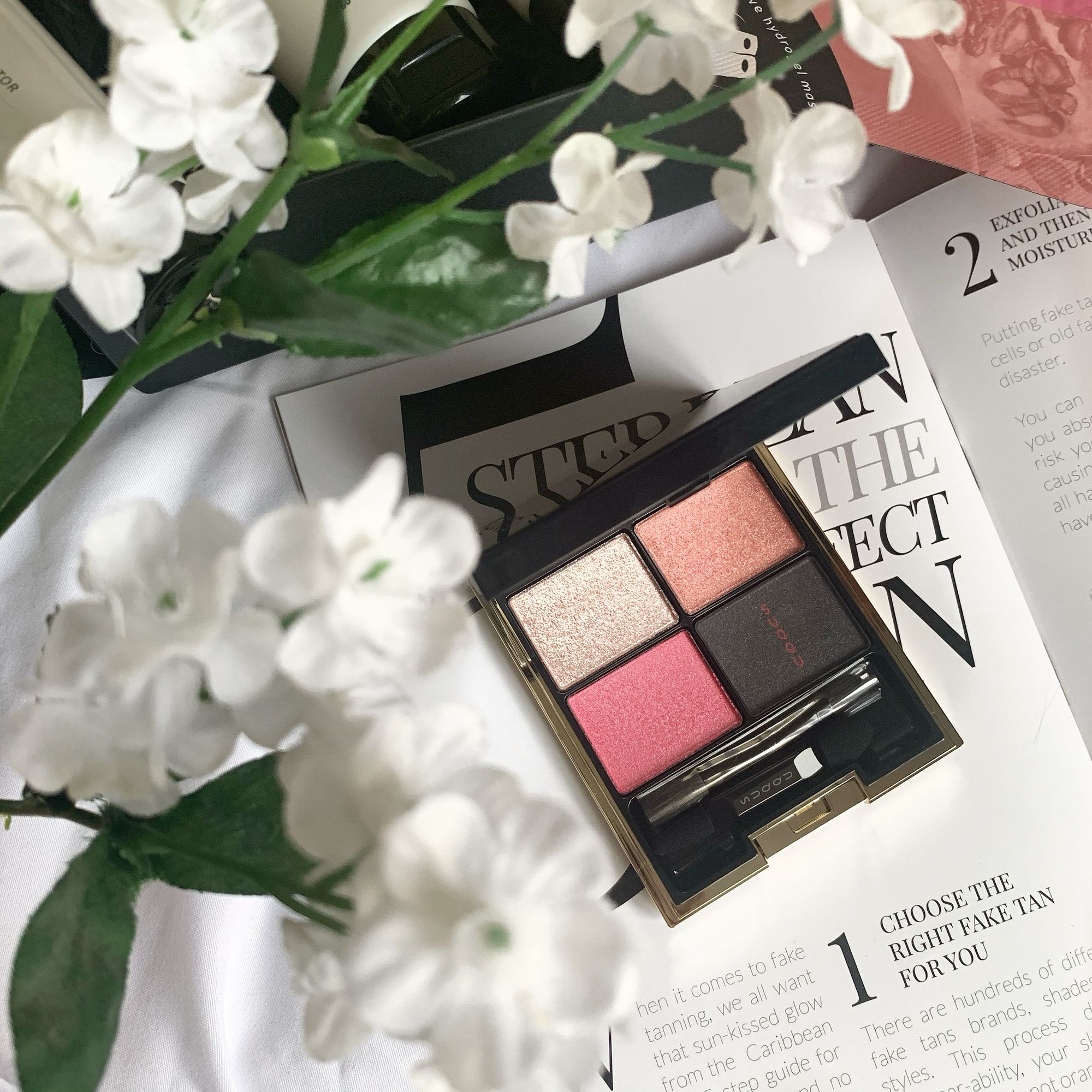 8. LANCOME HYPNOSE MASCARA
Worth £11.00
The final product in the box is from Lancome. Subscribers receive one of three products, either the Hypnose Mascara, La vie best Belle Body Lotion, or Le Crayon Khol eye pencil.
All three products are incredible and I would have been happy with either of them. I received the mascara which is a bold black shade and contains Provitamin B5 to keep lashes soft and supple.