This month, Cohorted are back with another incredible box worth a huge £305.99. It's not a themed box as such this month, but a good mix of products and brands from some of our favourite brands… and those brands we've always wanted to try but are a little on the pricey side! Inside are 7 gorgeous products so let's take a look!

1. MZ Skin - Brighten & Perfect Vitamin C Serum
Worth £195.00
A rather small but rather expensive serum is the first product in the box… the Brighten & Perfect Vitamin C Serum from MZ Skin. MZ Skin is owned and run by Maryam Zamani who is a doctor, inspiring effective high performance skincare. They focus on using only active ingredients that will benefit the skin.
This serum works to improve skin tone and texture and is rich in peptides to help control melanin production and create a barrier against external aggressors. It's clinically proven to reduce pigmentation and brown spots by 39.7% and brighten skin by 29.4% over 30 days.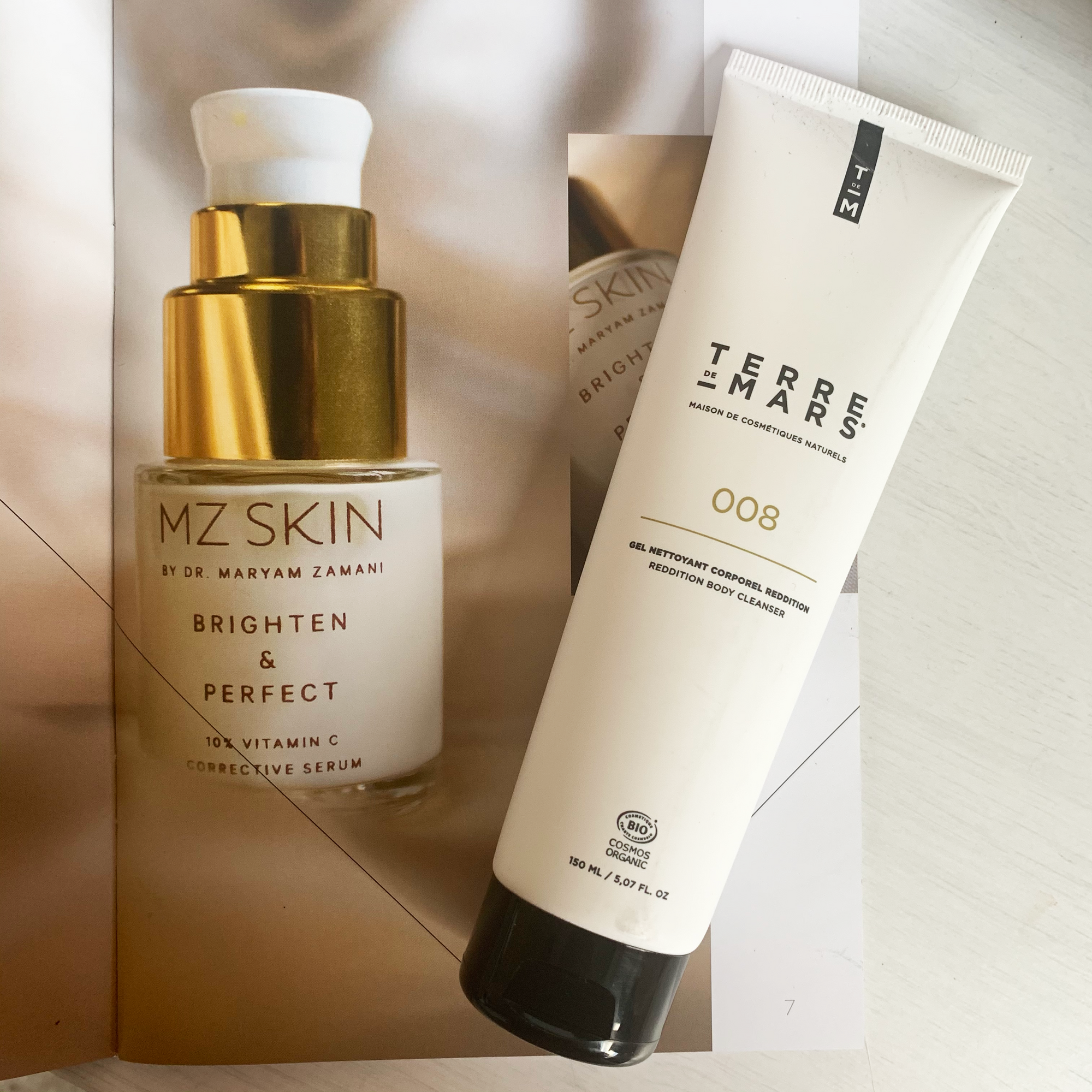 2. Laura Mercier - Translucent Setting Powders
Worth £21.00 (£7.00 each)
The second product is a real treat! The number 1 setting powder from Laura Mercier in all three different shades including the brand new shade 'Honey'. Giving your face the perfect finish for 16 hours its no wonder it's the number 1 setting powder. The powder is finely milled so doesn't add any weight to your skin and there's also no photoflashback. Translucent is exactly that, translucent powder, whereas glow is slightly tinted and the Honey shade is slightly warmer for medium skin tones.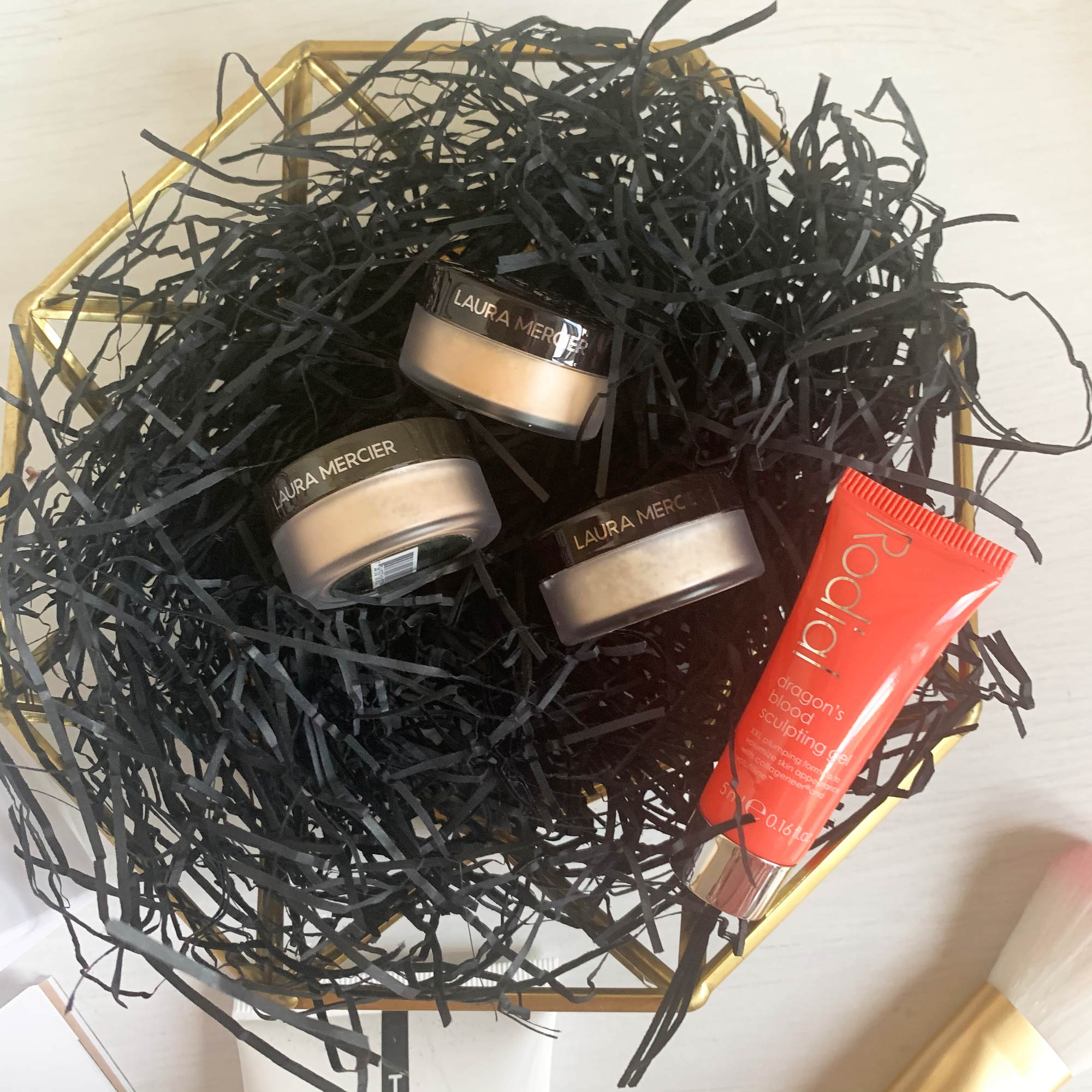 3. Up Circle - Citrus Blend Facial Scrub
Worth £12.99
Next is a face scrub from the brand Up Circle. It's formulated for dry dehydrated skin and contains rosehip, sweet orange and lemon verbena essential oils. It's said to have antiseptic properties due to the orange oils it contains and so is great for treating acne and spots. Skin should be left smooth and soft after buffing away your dead skin cells with this peel.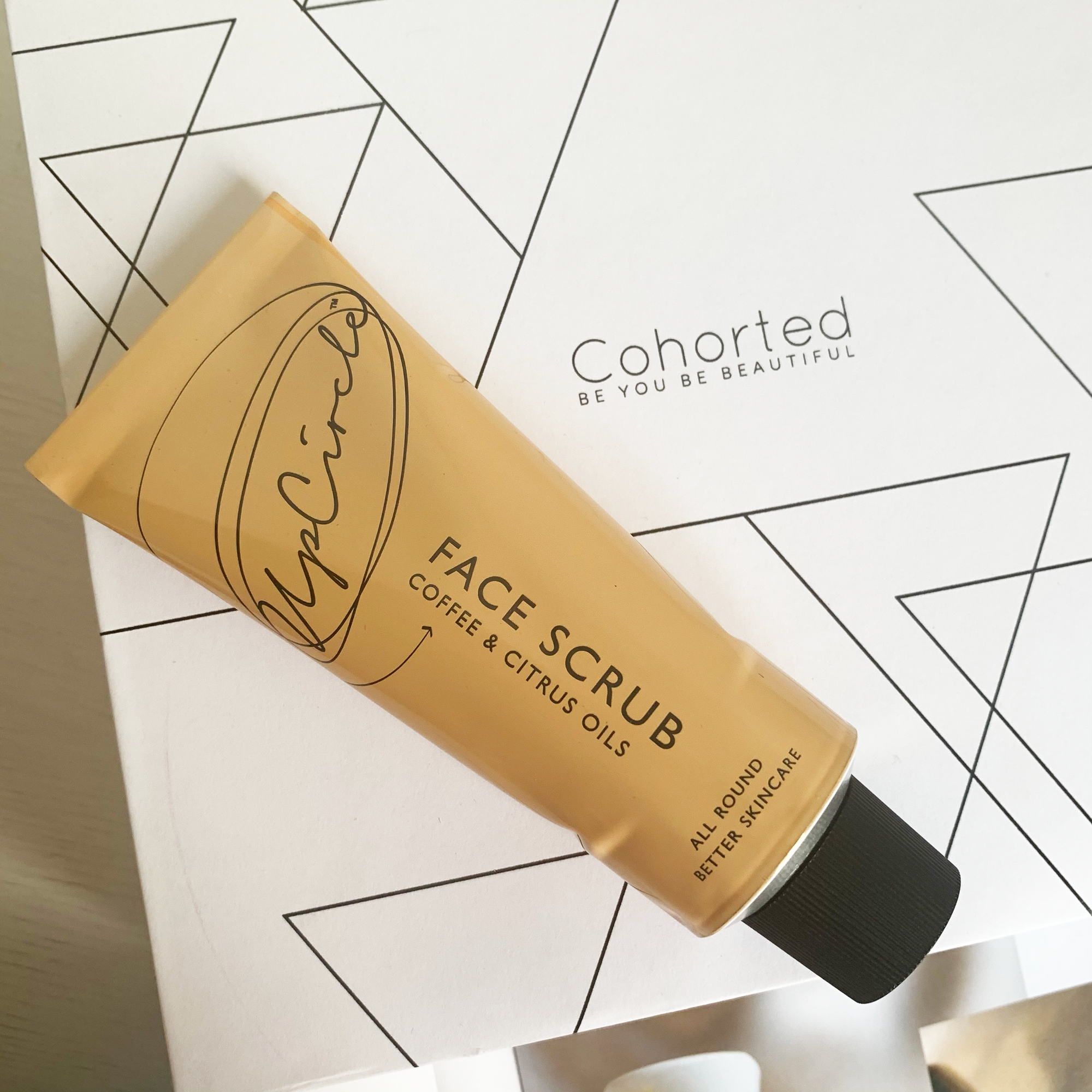 4. Terre De Mars - Reddition Body Cleanser
Worth £19.00
This is the second Terre De Mars product I've discovered in a Cohorted box and the size of the product has always been a bonus! You receive 150ml of the cleanser which is more than enough to try and decide if you like it. It contains Verbena, Coffee Extract and Aloe Vera and is low foaming to make it soft and suitable for all skin types.
5. Rodial - Dragons Blood Sculpting Gel
Worth £19.00
Another pricey product, this Dragons Blood Sculpting Gel is worth £19 and it's only 5ml! Rodial is a fab brand with unusual product names that always intrigue! This gel works by stimulating the production of collagen to help the skin appear firmer and more lifted. It also protects skin's barrier and reduces redness for a smoother complexion.
It's one of Rodial's best selling products too.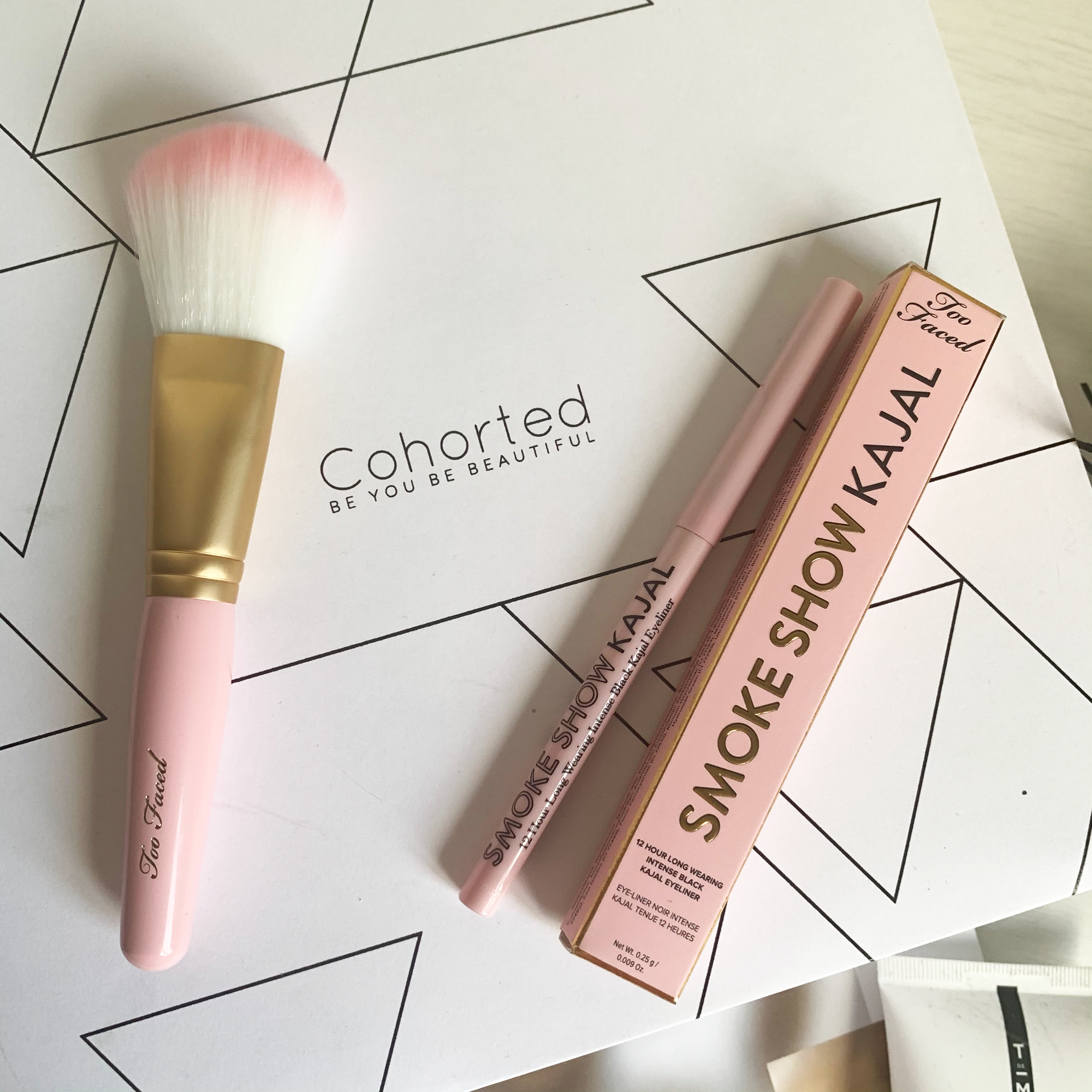 6. Too Faced - Flatbuki Face Brush
Worth £19.00
This box has so many incredible brands in and this one is definitely on my list of faves! This makeup brush from Too Faced is beautifully designed to pick up and apply powdered product perfectly. It uses their signature 'Teddy Bear' hair to make sure makeup is applied flawlessly. The bristles feel so soft and it's a great size to keep in your makeup bag!
7. Too Faced - Kajal Eyeliner in black
Worth £20.00
Another Too Faced product is in the box - we really have been spoiled! These two products alone nearly make up the price of the box! This twist up eyeliner is super creamy so it's great for creating smoky/sultry eye looks. It's said to last 12 hours and also resist sweat, humidity and water.