The Cohorted Beauty Box is a beauty subscription box I came across a few months ago and honestly I have been SO impressed with it so far.
It's one of the more luxurious beauty boxes and the price tag is therefore a little higher. But the extra cost is reflected in the unreal value of the products you get inside. With brands such as This Works, HUDA Beauty and Anastasia Beverly Hills inside the boxes it's definitely worth the £39.99 a month.
The whole experience of opening the box and revealing the products inside is luxurious. The box itself is protected in a sleeve and the products inside wrapped in one sheet of branded tissue paper. The booklet which tells you about each product is more like a magazine, with articles and top tips inside too, so not only do you know what each of the products are, you also learn more about how to use them and beauty tips relating to them.
The theme of the July box was 'Summer Essentials' and having looked at the sneak peek on Instagram I was super excited to receive this box, it was jam packed with 9 products, including a product from Marc Jacobs, HUDA beauty and 2 tanning products from b.tan. I was especially looking forward to trying the tanning products seeing as I won't be going on holiday this year.
I think the subscriptions had been super popular this month however, as I only received 7 products, two of which were completely different than those advertised. I also didn't receive a booklet, presumably because the items shown inside didn't match the box I received. Here's what I received inside the box:
1. HUDA BEAUTY CORAL OBSESSIONS PALETTE
Worth £25.00
The most beautiful 9 pan eyeshadow palette in warm coral shades. If you could make summer into an eyeshadow palette, this would be it. The warm hues of orange, coral, gold and yellow are the ultimate summery collection to create a gorgeous summer smokey eye look.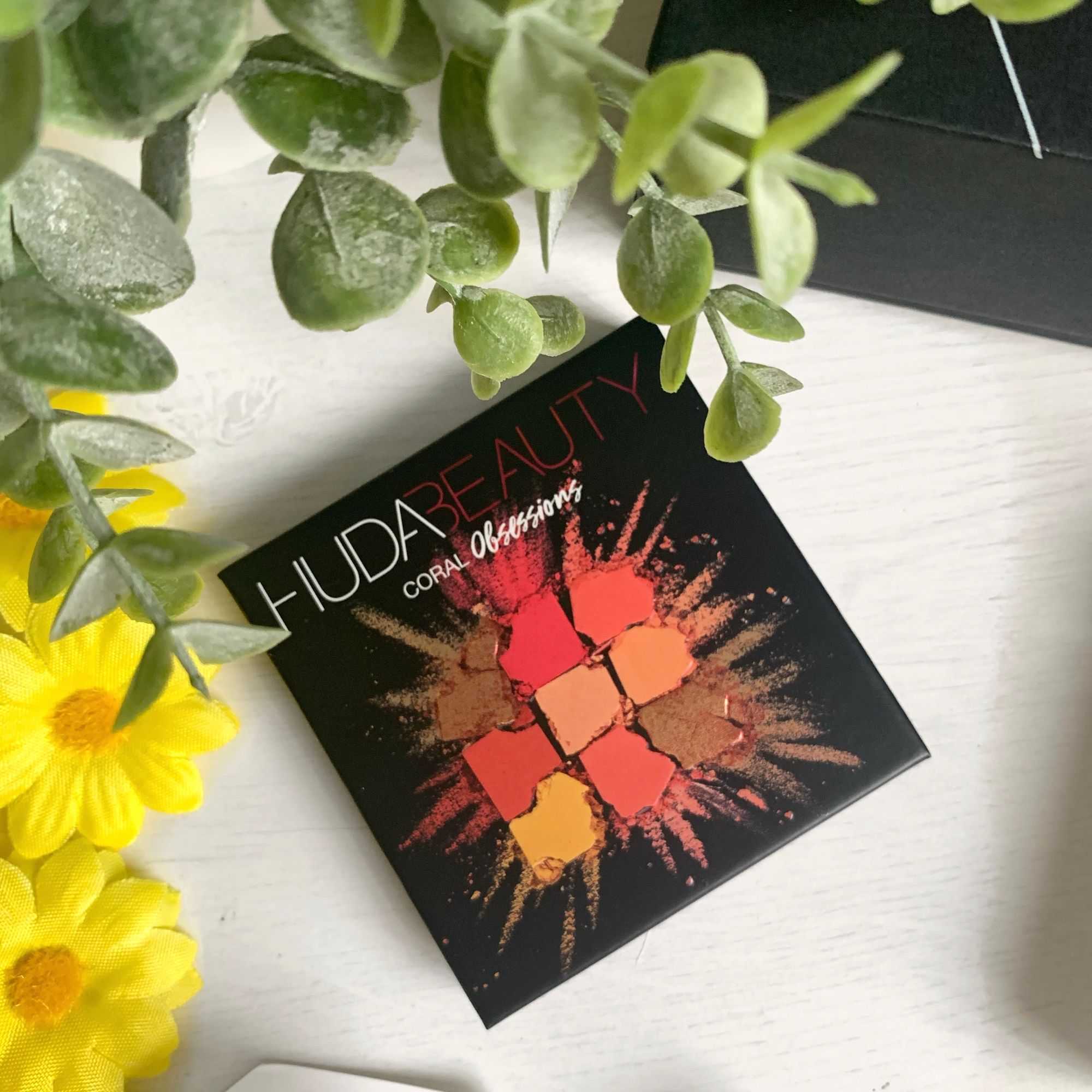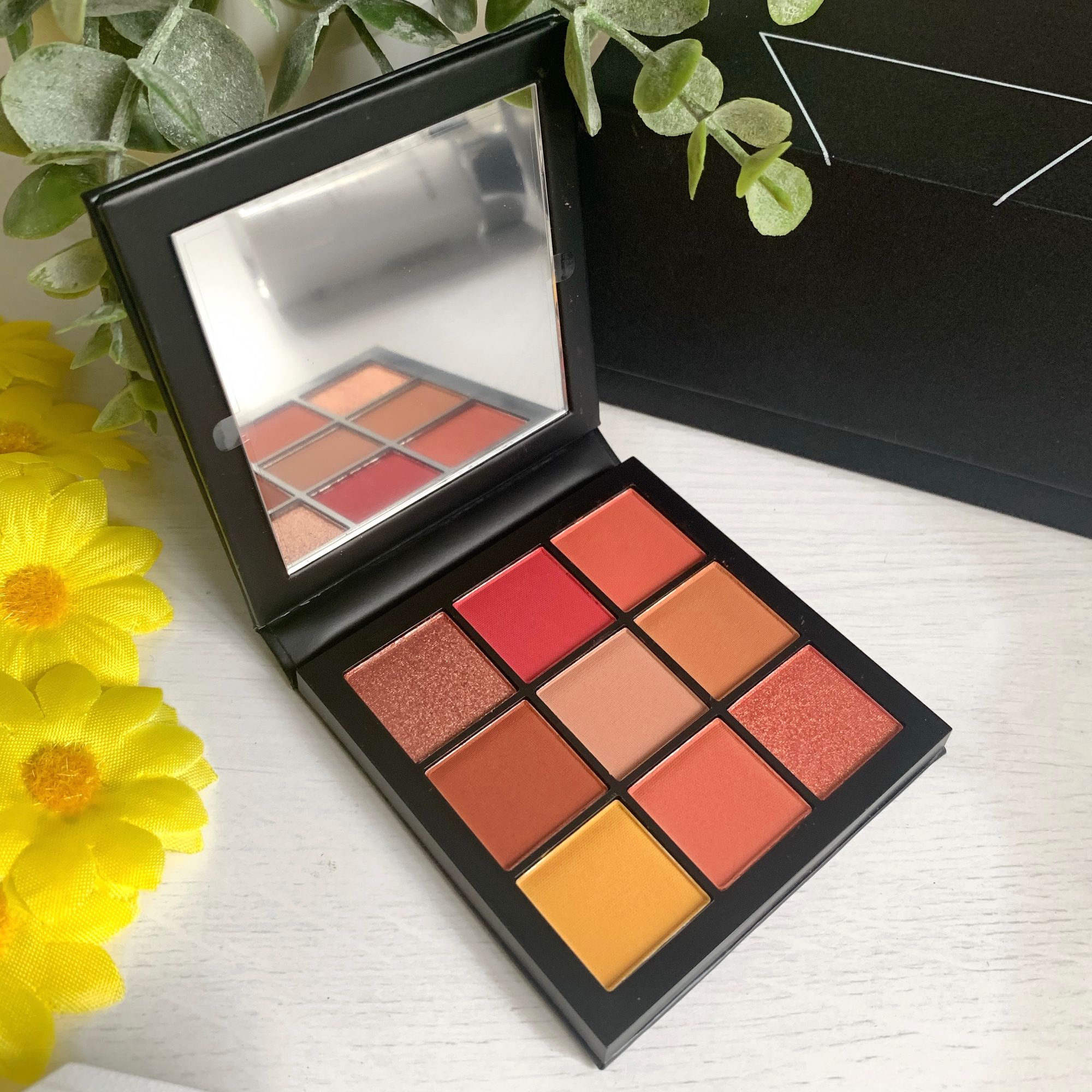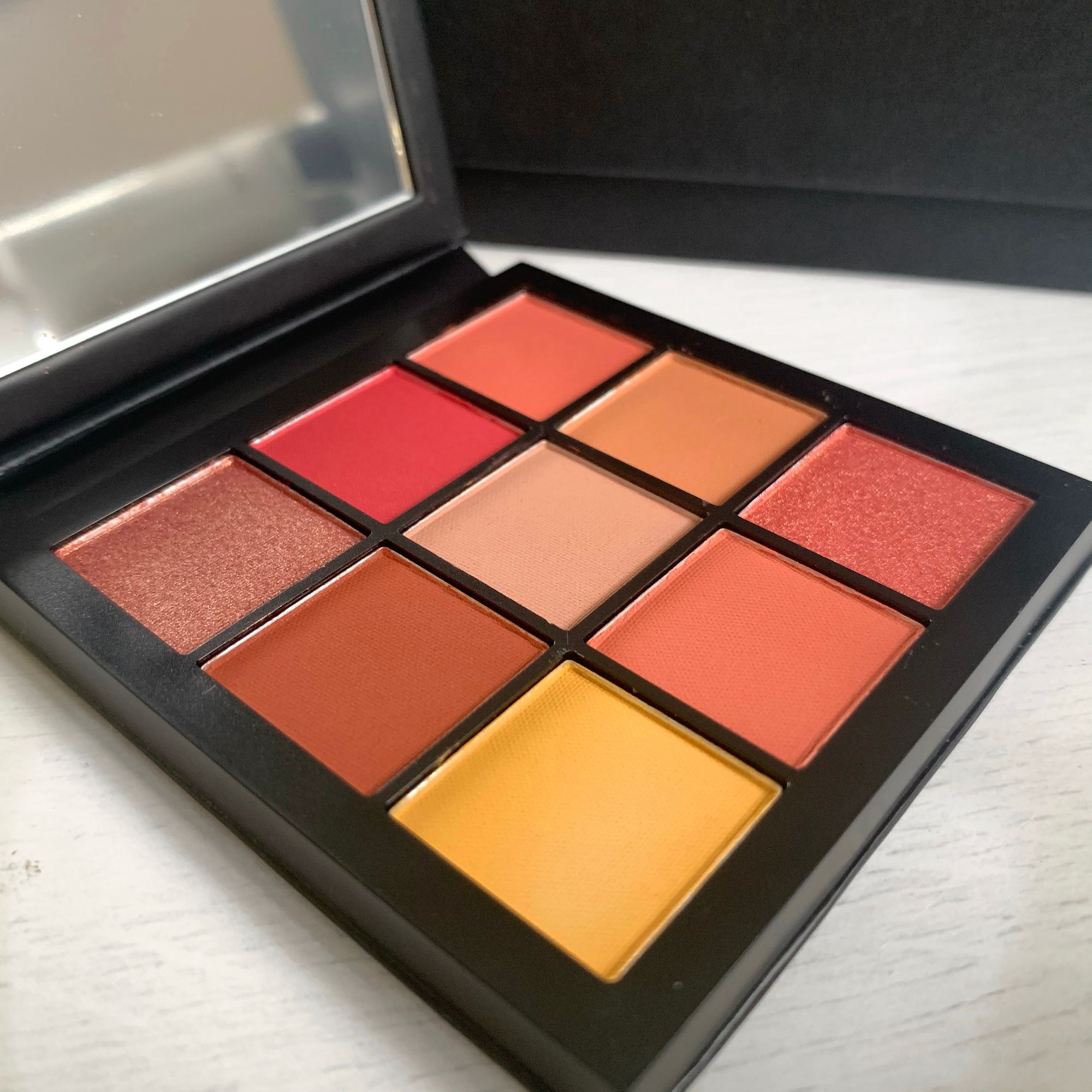 2. ANNE SEMONIN – BOTANICAL MILK & TONER
Worth £16.00
A cleanser toner duo from Anne Semonin to cleanse and remove makeup from the skin. These travel sized bottles are perfect to pop in your overnight bag. They contain hazelnut oil and witch hazel to calm the skin.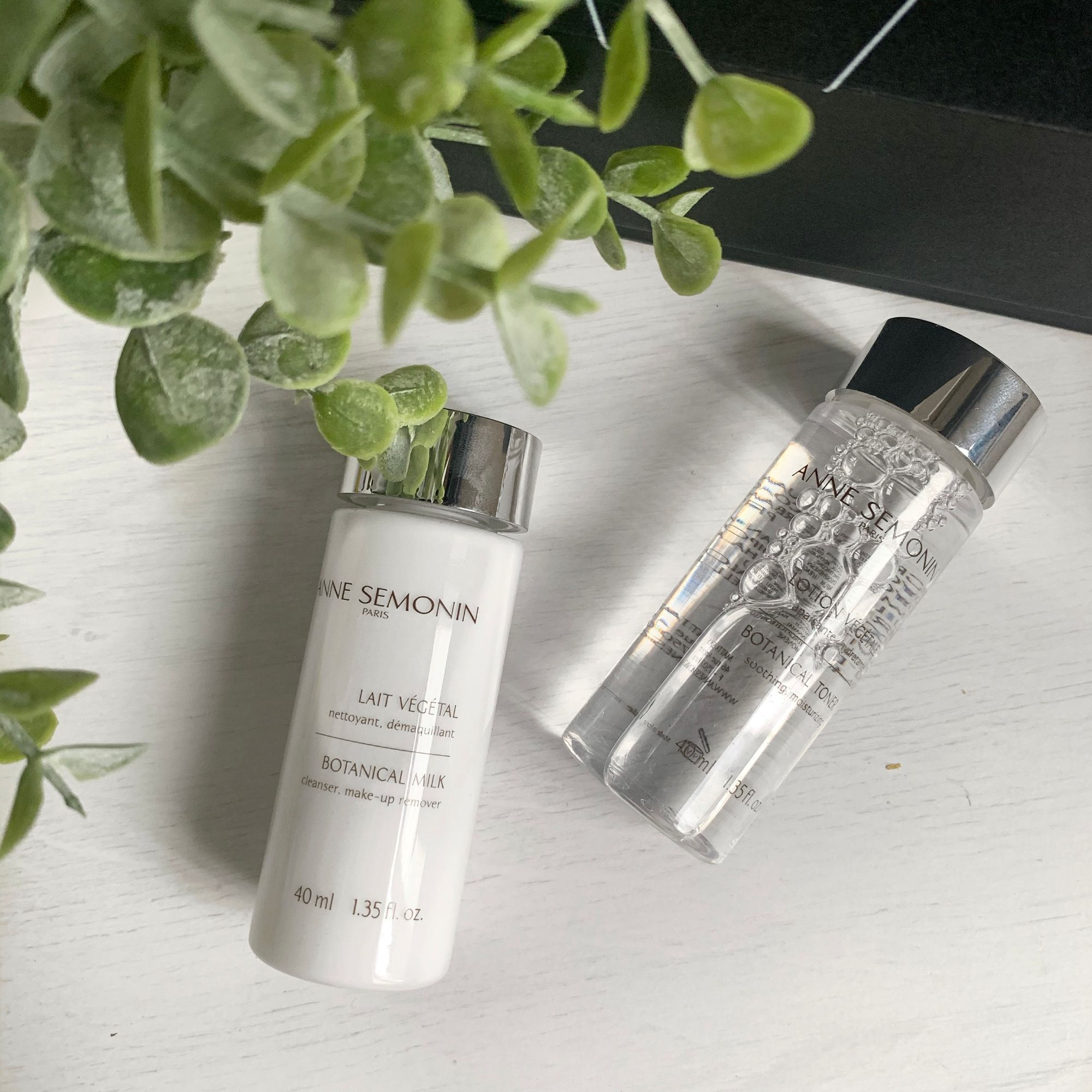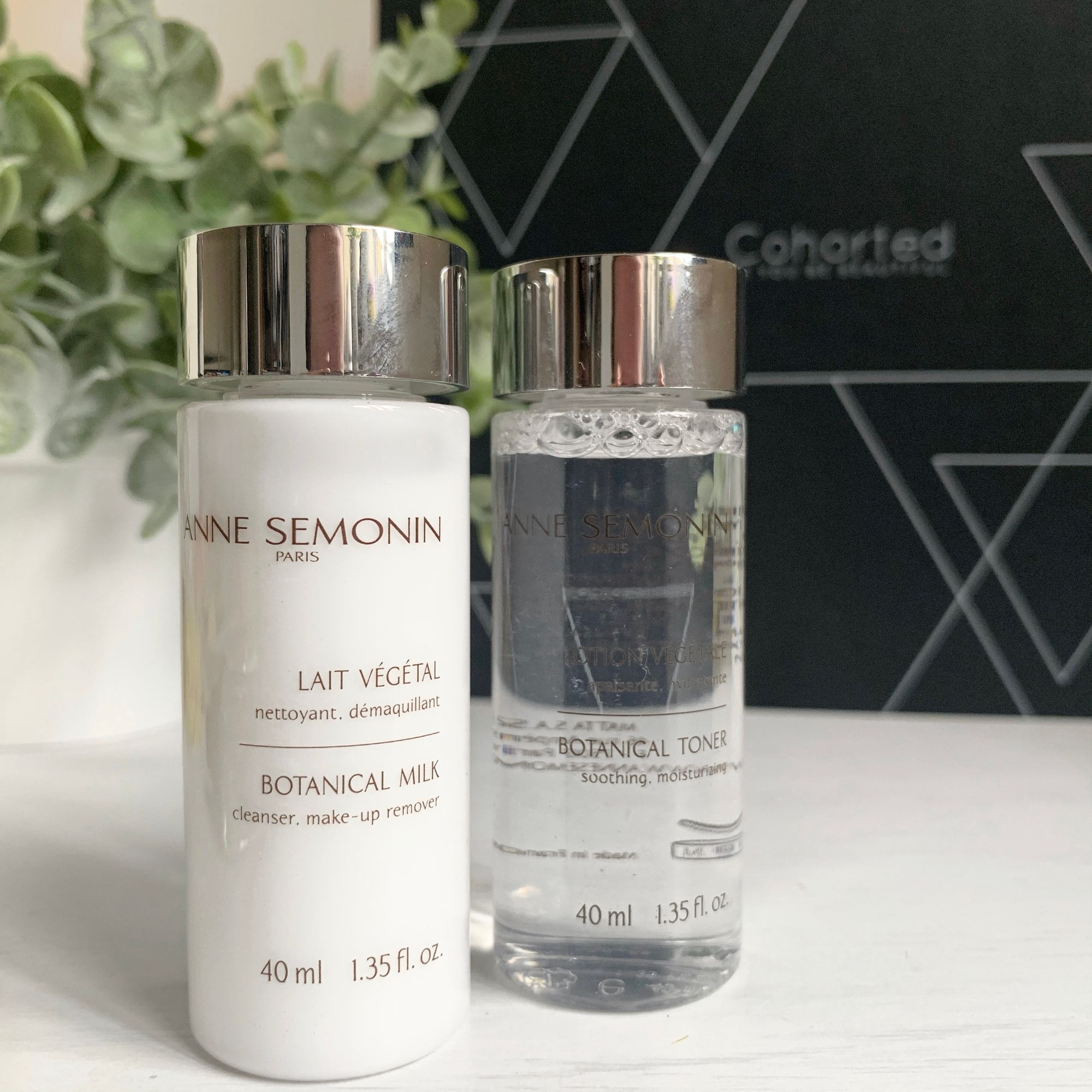 3. JORGOBE NIACINAMIDE SERUM
Worth £23.00
Next I received the Niacinamide Serum from Jorgobe. Niacinamide is an incredible ingredient for the skin so I am super happy with this product. Niacinamide works to even skin tone, smooth the skin, minimise pores, reduce pigmentation and soothe, so it's a great addition to a skincare routine for a number of reasons. The size of the tube is also pretty generous so this should last me a while.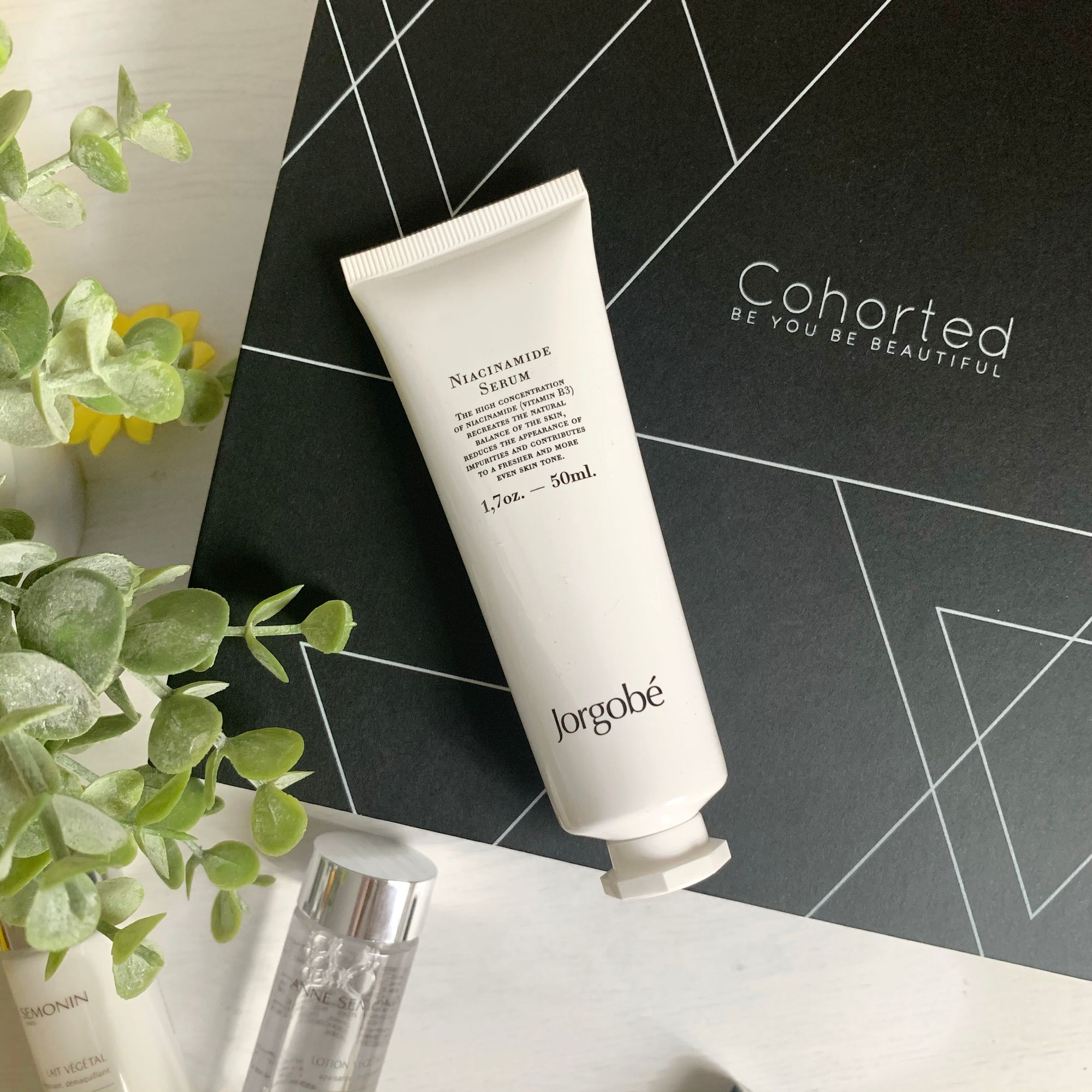 4. KAYALI DEJA VU WHITE FLOWER 57 PERFUME SAMPLE
Worth N/A
Next is a perfume sample for the new Kayali Deja Vu White Flower Perfume. The perfume itself smells gorgeous! It combines sandalwood, white nectarine and orange, giving it a super summery scent. I'd definitely repurchase the full sized product.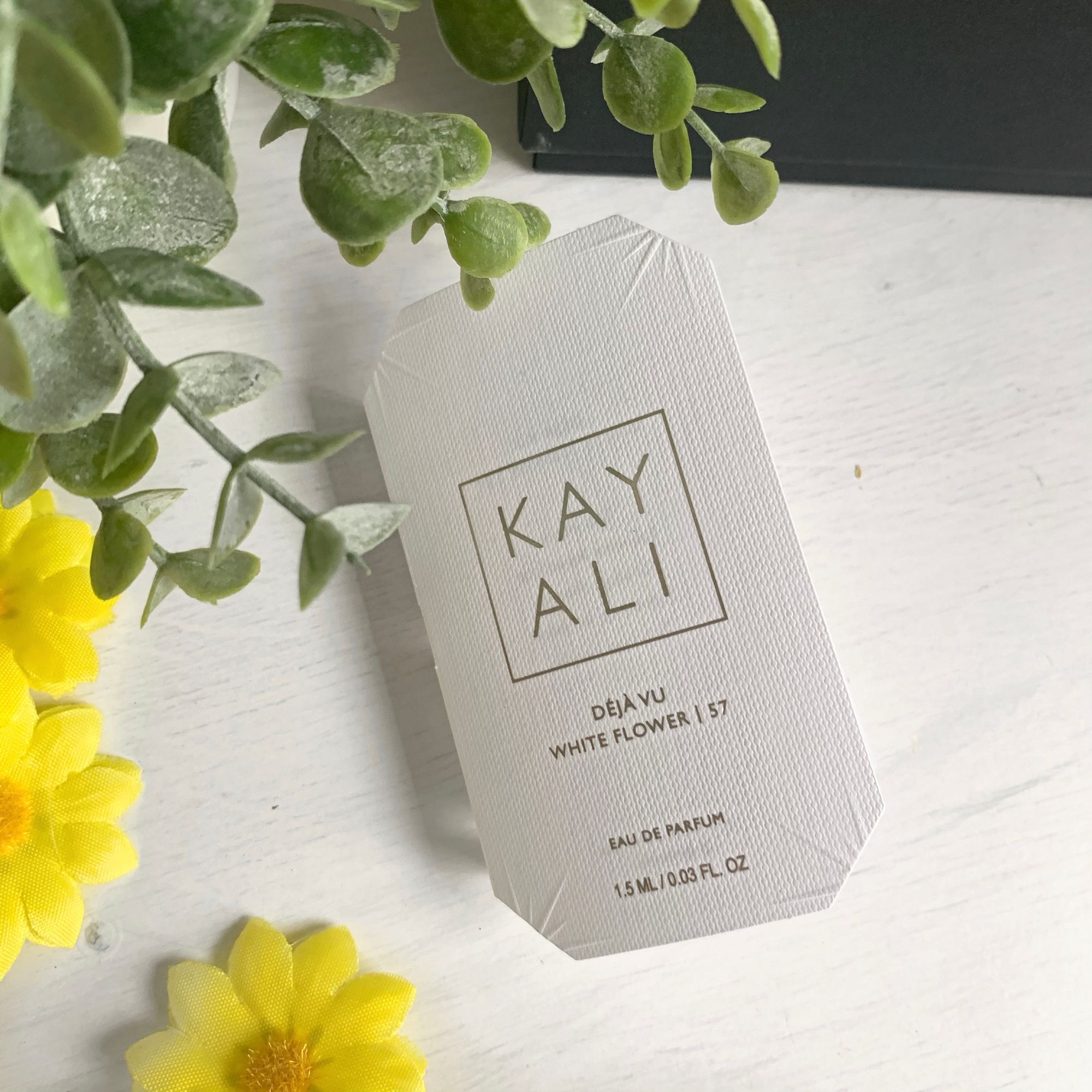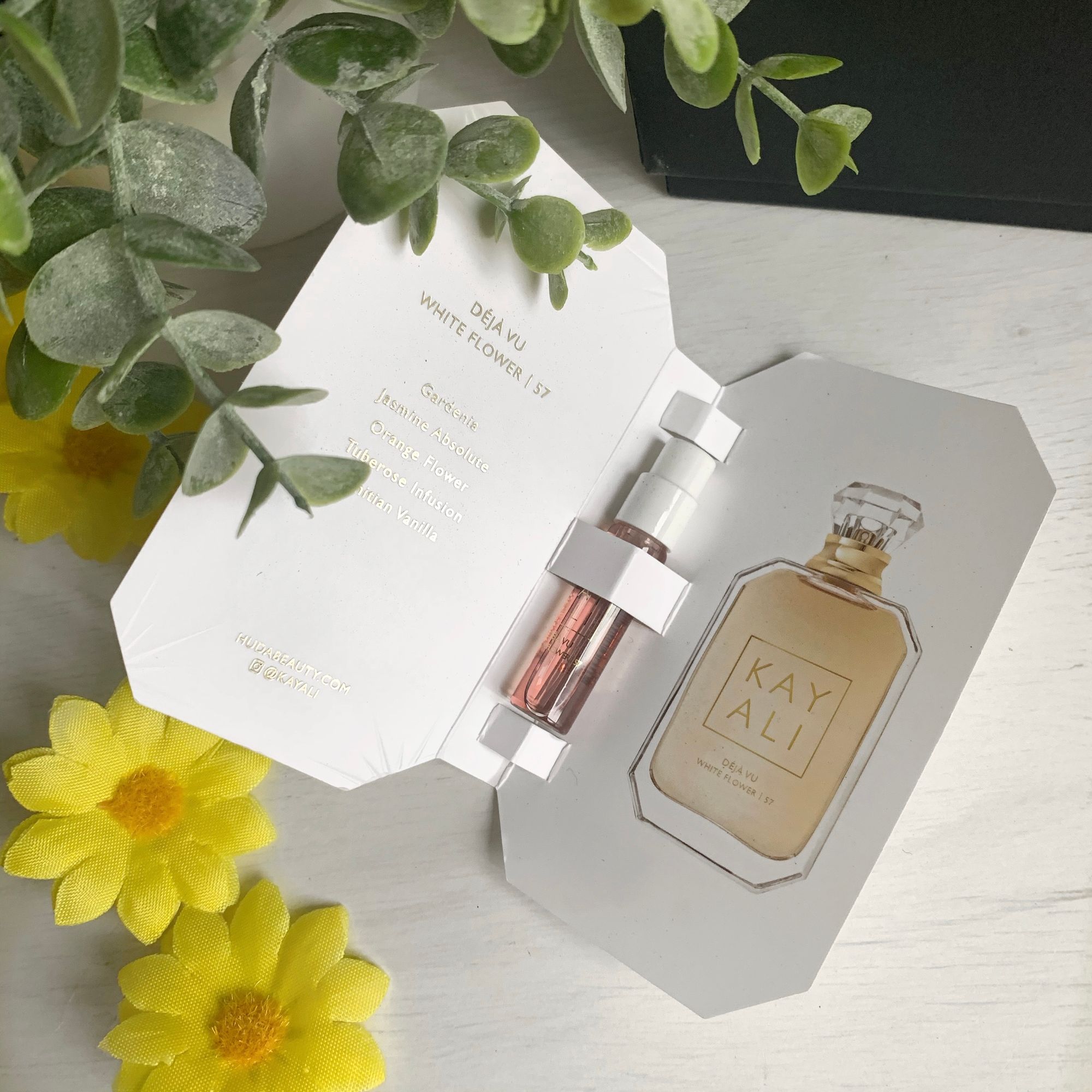 5. COUGAR HYALURONIC ACID FACIAL OIL & COENZYME Q10 HYALURONIC ACID FACIAL OIL
Worth £73.98
I think these are the worst products I've ever received in a beauty box… and I've received my fair share over the last few years! Firstly, aside from the products not being the products advertised for this month, the bottles didn't appear to be full.
Both of these oils retail for £36.99 each. That's pretty pricey for a face oil, right? So they must have incredible ingredients in them… right?
Wrong.
If you follow Hyram on Youtube you'll have heard of the trick you use to work out how good a product actually is… and that's the phenoxyethanol trick. Phenoxyethanol is an ingredient used as a preservative and legally the maximum concentration this can be in a product is 1%. Ingredient lists are printed in order of concentration from highest to lowest, and then anything under phenoxyethanol (and therefore under 1%) can be listed in any order.
If we look at the Hyaluronic Acid Facial Oil first, I would expect to see the second or third ingredient to be a form of hyaluronic acid. But in fact the ingredients are water, butylene glycol, Almond oil, Olive oil, hydrogenated castor oil…. And then phenoxyethanol. Sodium Hyaluronate doesn't feature until after phenoxyethanol which means there's less than 1% hyaluronic acid inside the 'Hyaluronic Acid Facial Oil'. If we compare this with the Hyaluronic Acid from The Ordinary, which retails at £6.20, the second and third ingredients are sodium hyaluronate and sodium hyaluronate crosspolymer. Meaning the second and third highest concentrations of ingredients are the two variations of hyaluronic acid and phenoxyethanol is the second to last ingredient on the list.
Not only am I pretty certain that this product won't give you the results of a hyaluronic acid face oil, I'm not sure how it can be marketed as Hyaluronic Acid Facial Oil when there is only a trace of hyaluronic acid in the product.
Looking at the Coenzyme Q10 Facial oil it seems that the first five ingredients are identical to the ingredient list of the Hyaluronic Acid Facial Oil. Phenoxyethanol is also incredibly high on the ingredient list, meaning many of the ingredients listed, including hyaluronic acid and Ubiquinone (CoQ10) are only present in a concentration of less than 1%.
Personally I wouldn't buy these products for £6.50 let alone £36.99 each. In both ingredient lists there is also Parfum (fragrance) and Limonene. When you see the word 'Parfum' this could include hundreds of different ingredients, brands don't have to specify. Fragrant components (including limonene) can also be irritating to the skin.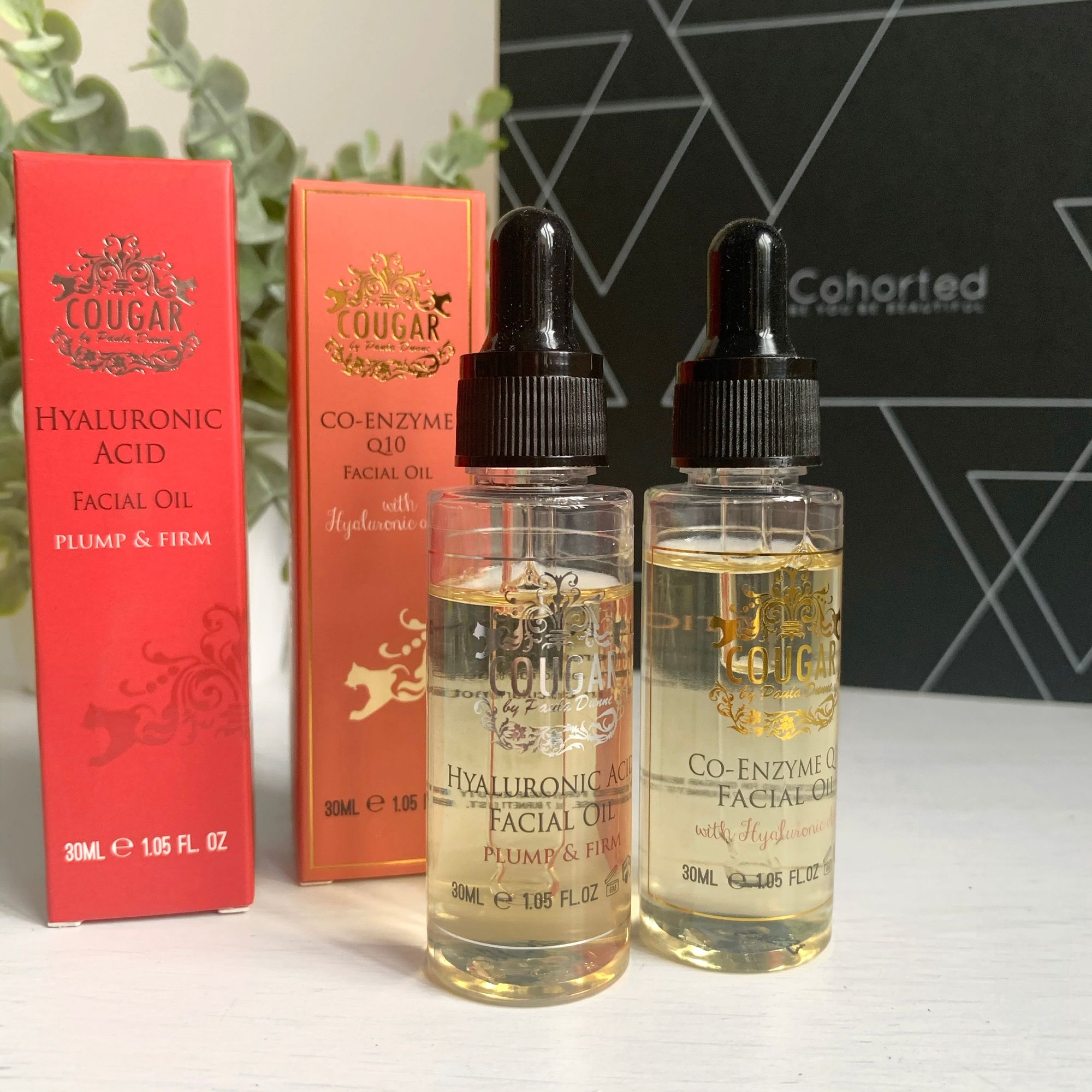 If you want to check out the Cougar Beauty products and ingredient lists you can find them here.
The products which weren't included in my box were:
B.tan Rocks You Glow Girl Gradual Tanning Mist
A tanning mist to achieve a natural sunkissed look whether we get to go on holiday or not this year!
B.tan Rocks Tanned AF Body Oil
I've heard so many good things about this Body Oil from B.tan Rocks. Not only does it enhance your tan, it also accelerates it and keeps the skin hydrated at the same time.
Marc Jacobs Beauty Mini Lipstick/Eyeliner
Subscribers received either the Marc Jacobs lipstick or the Eyeliner. The lipstick was a gorgeous pinky shade and the formula is enriched with seaberry and cocoa butter.
The eyeliner is the Highliner Gel Crayon Mini Black. I've used this pencil before and I found it was very difficult to actually achieve transfer from the product to the skin, so I don't mind that this wasn't included in the box.
Floral Street Mini Discovery Fragrance Set
A set of 5 sample perfume bottles including one 'Cohorted exclusive' too. The packaging for these is so pretty!
*This box was gifted to me. I was not obliged to review the box in any way nor create content on the box. I share my honest opinion to help those who are thinking of subscribing.