Avon is one of those brands you know you can rely on for certain products… I mean, the Dry Oil Spray is an essential in my holiday toiletries bag.
But Avon has taken their skincare products to the next level after listening to what their customers want… and that's clean beauty products.
After a couple of years of creation and testing, Avon have finally launched their latest collection – Distillery.
Distillery is a capsule collection of skincare and makeup products which are vegan, eco-friendly and cruelty-free. They're even allergy tested. The collection is currently made up of 9 products – 5 skincare products and 4 makeup products.
The collection got its name from the process used to make the products – distillation. The ingredients are distilled in order to increase the concentration and pigments in each of the products. Distillation also preserves the natural potential of each ingredient and this means there are no unnecessary fillers added to the products to get the desired results intended from each.
All ingredients are vegan and even the packaging is environmentally friendly – the jars are made from recycled glass and the card boxes are made from FSC Certified Cardboard.
The makeup products weren't supposed to be released until early 2020 but the skincare line had proved to be so successful, the makeup was actually launched in November 2019.
The skincare line includes 5 products: a Night Cream, SPF 25 Day Cream, Clean Break Cleanser, Vitamin C Shot Powder (which you add to any skincare product as a brightening booster) and a Facial Oil. All of the formulas are either waterless or low in water and each contain around 15 ingredients.
I received the Sleep Potion Night Cream and the Shade The Day SPF25 Day Cream.
SLEEP POTION NIGHT CREAM £18
When you think of a night cream or a moisturiser, you don't expect it to be crystal clear, do you?
The Sleep Potion Night Cream looks more like a gel than a cream and is just as hydrating, providing 48 hours of hydration to the skin. The Cream contains 93% pure ingredients including niacinamide to reduce the appearance of pores, 100% plant based glycerine and sodium hyaluronate.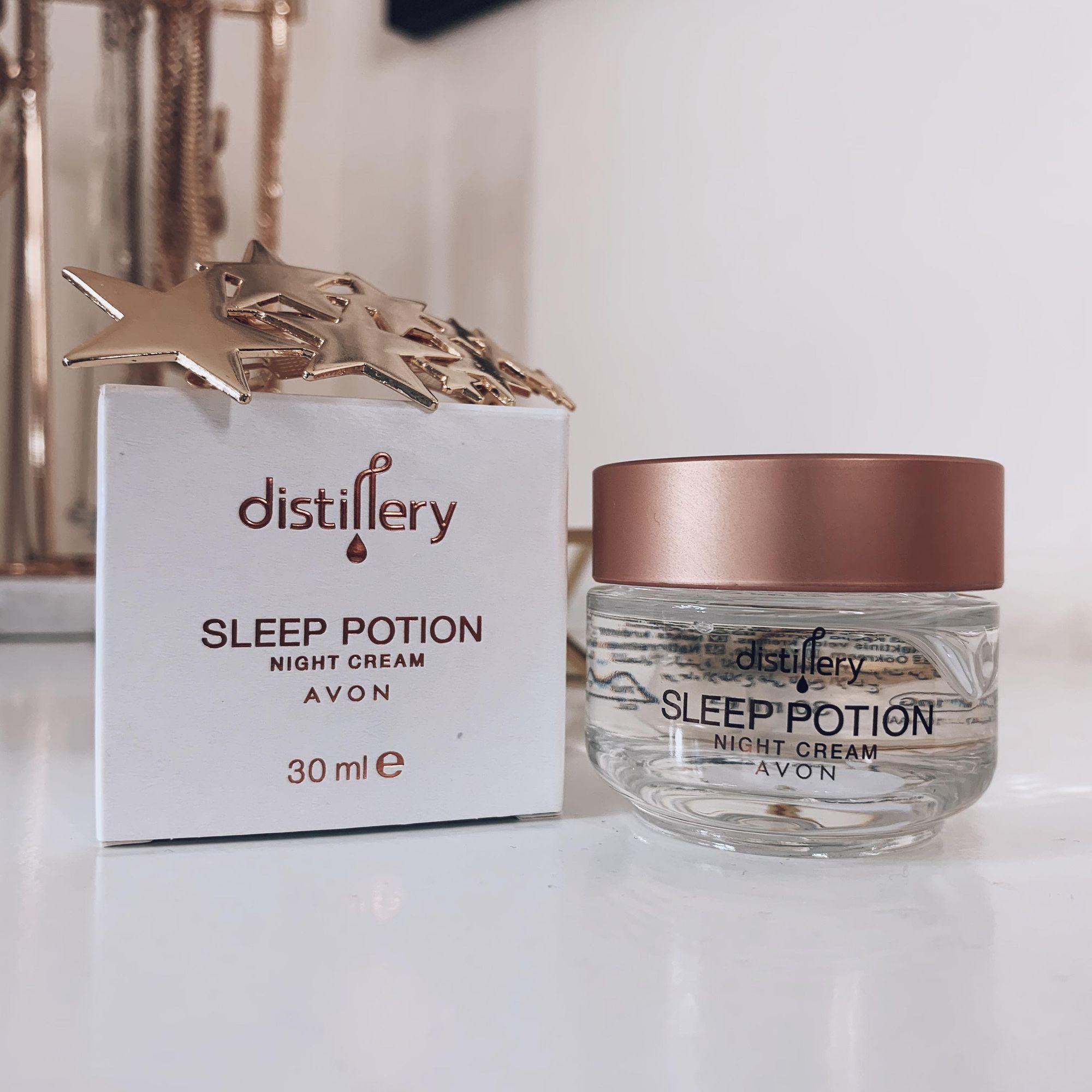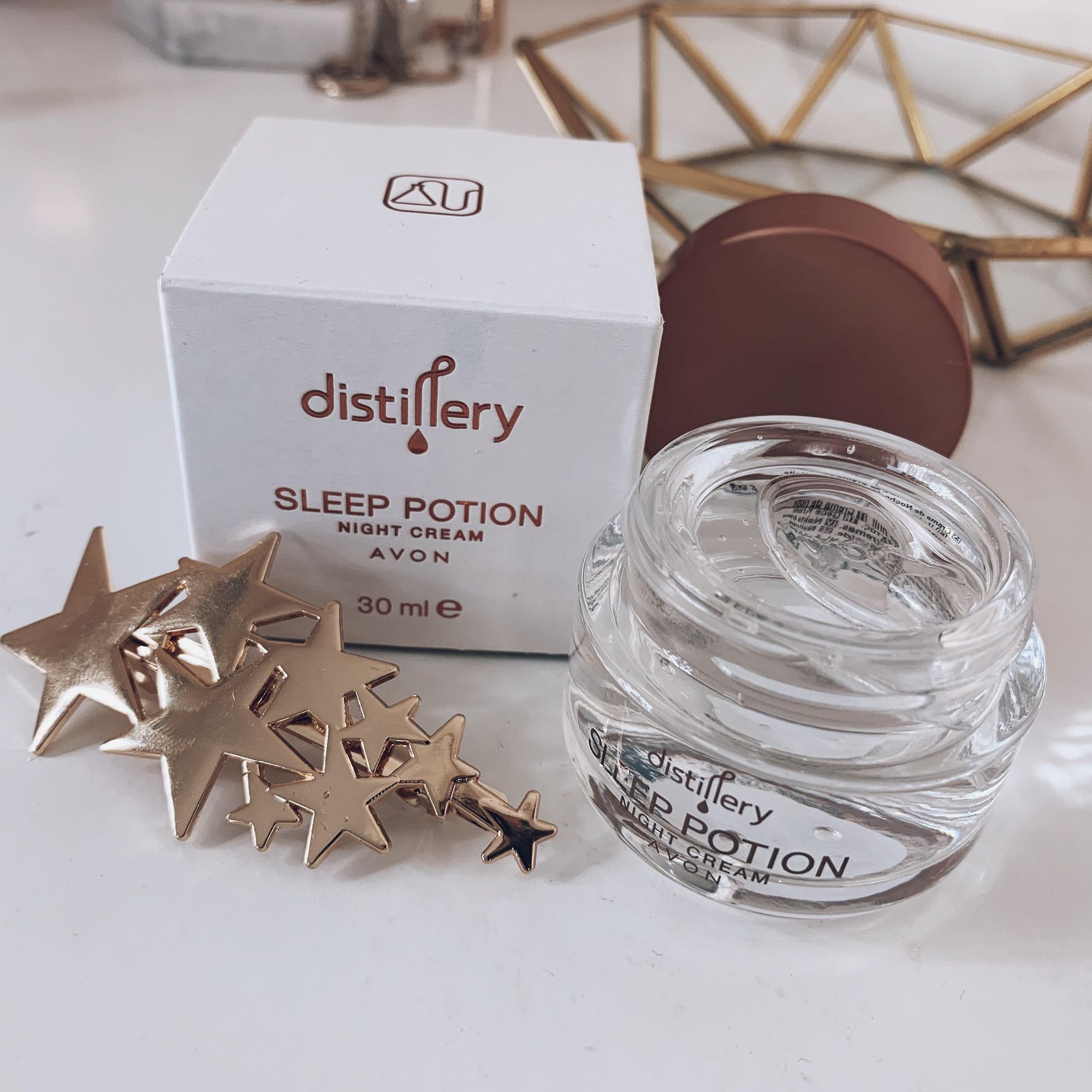 SHADE THE DAY SPF25 DAY CREAM £18
The Shade The Day Day Cream is made with 100% mineral sunscreen and contains 100% plant-based glycerin works to hydrate the skin whilst leaving it looking matte. The cream is fragrance free but as it contains distilled rose extract there is a subtle refreshing scent.
When first applying, the cream can look pretty white on the skin but as it's massaged into the skin it soon looks natural.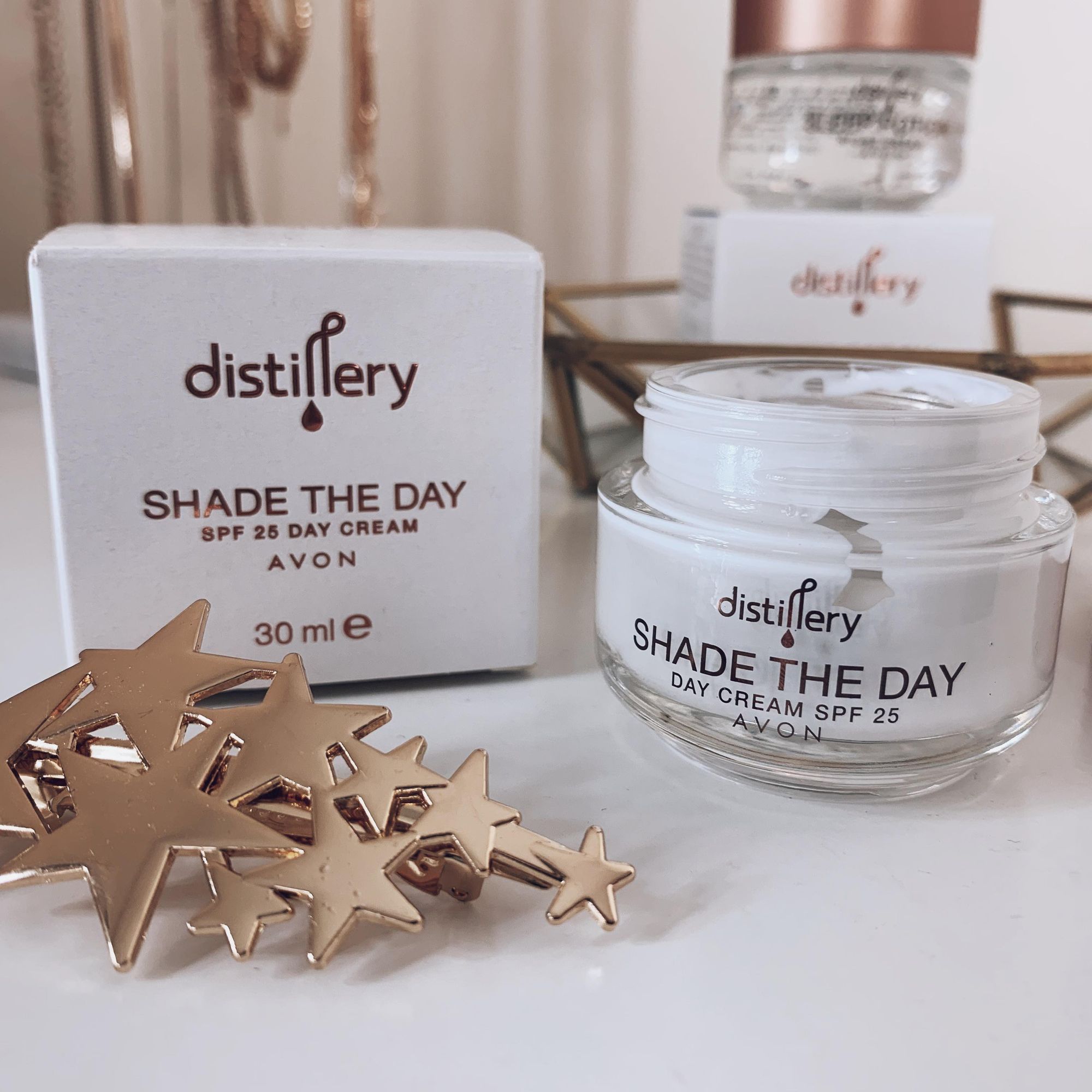 The whole collection is priced between £15 and £22 and is available at www.avon.uk.com.
The makeup line which was launched in November 2019 includes a liquid lip concentrate, mascara, powder foundation in 10 shades and coloured eyeshadows.
Have you tried any of the Avon Distillery range?