Since turning 27 I've begun looking after my skin a lot more, so I've been trying out a lot more moisturisers, masks and creams.
I've always taken pretty good care of my skin and always followed a cleanser toner moisturiser routine but I've recently added in face oils, eye creams, masks and a few other little goodies I've received in subscription boxes. Plus I've upped the amount of water I'm drinking because I definitely wasn't drinking enough!
My skin has honestly never felt better!
A brand of eye products I recently tried out was Erborian. The products were kindly gifted to me by Indulge Beauty. I received the CC Radiance Eye Contour Cream in Clair and two eye patches - the 'Glow Eye Patch' and the 'Ginseng Eye Patch'.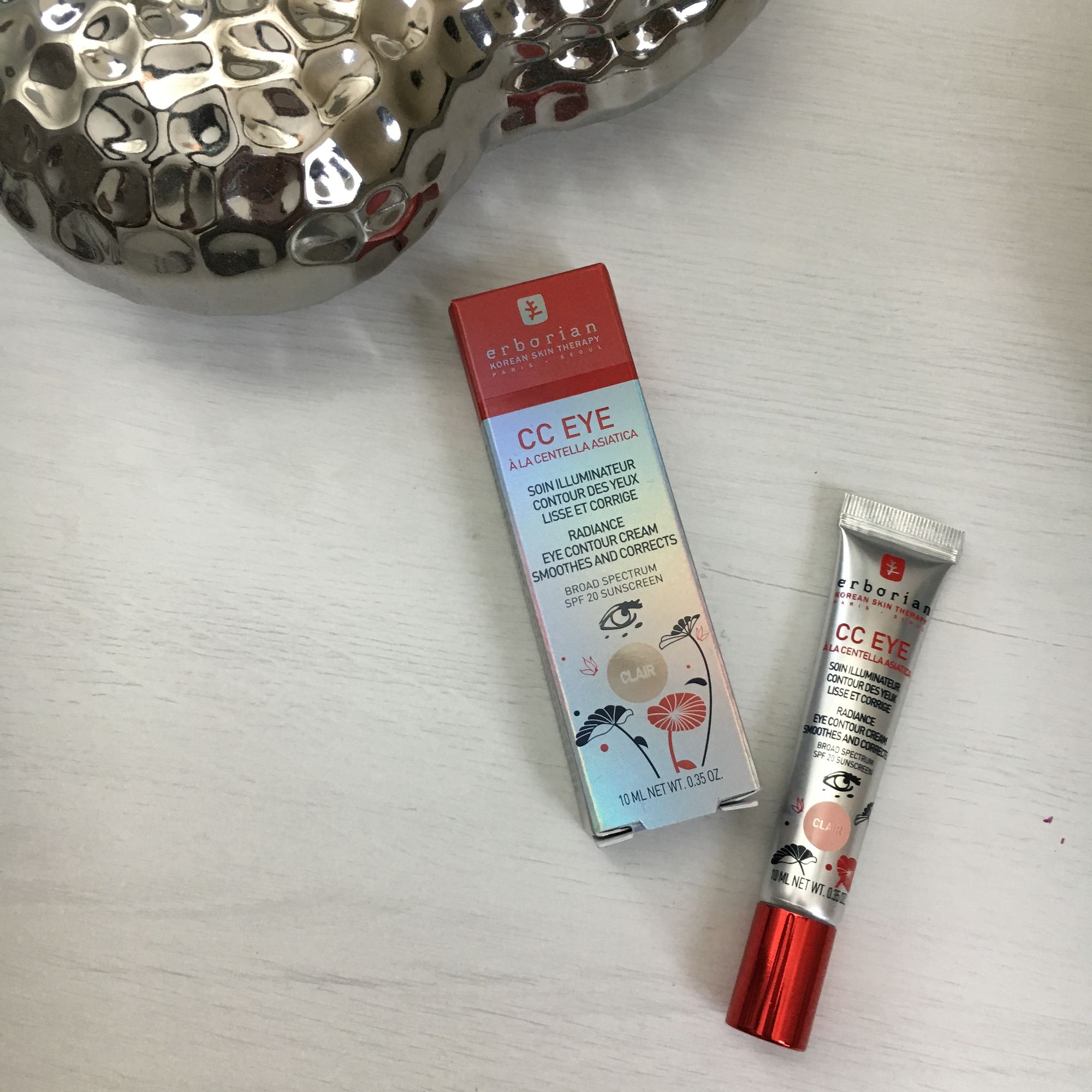 CC RADIANCE EYE CONTOUR CREAM
The CC Radiance Eye Contour Cream comes in a thin tube (10ml) which is then in a box. The colour scheme is silver and red/orange and it looks super expensive! In fact, the packaging on all three products is super cute - on each product they've incorporated drawings of their main ingredient, so a leaf on the box of the eye cream and a ginseng root on the Ginseng Patch.
The whole theme behind this brand is creating products that nourish and look after the skin whilst saving time in your beauty routine.
The products use Korean ingredients but then are finished in Paris - pretty cool right?
Okay, so on to the CC Eye Contour Cream - as with most eye creams, you only need the smallest amount to cover the under eye area. When the cream comes out of the tube it's white but then as you work it into the skin, it blends perfectly and adapts to your skin colour.
When you apply the cream, you can see exactly where you've put it but once you've worked it in, it becomes invisible, whilst putting a protective layer over your skin and giving you a light coverage (perfect for hiding dark circles!).
The cream is super easy to blend and as the texture is quite thin, it feels really light on the skin. There's no stickiness or noticeable lines of product where it's been applied. It blends in to the skin by using colour controllers which 'melt' on the skin, enhancing your complexion and adding radiance - exactly what you need from an eye cream!
It all works super fast too, transforming from a white cream to almost invisible on your skin in 3 seconds. Again saving more time as it removes the need for using eye cream and a cc cream… by putting them together in one.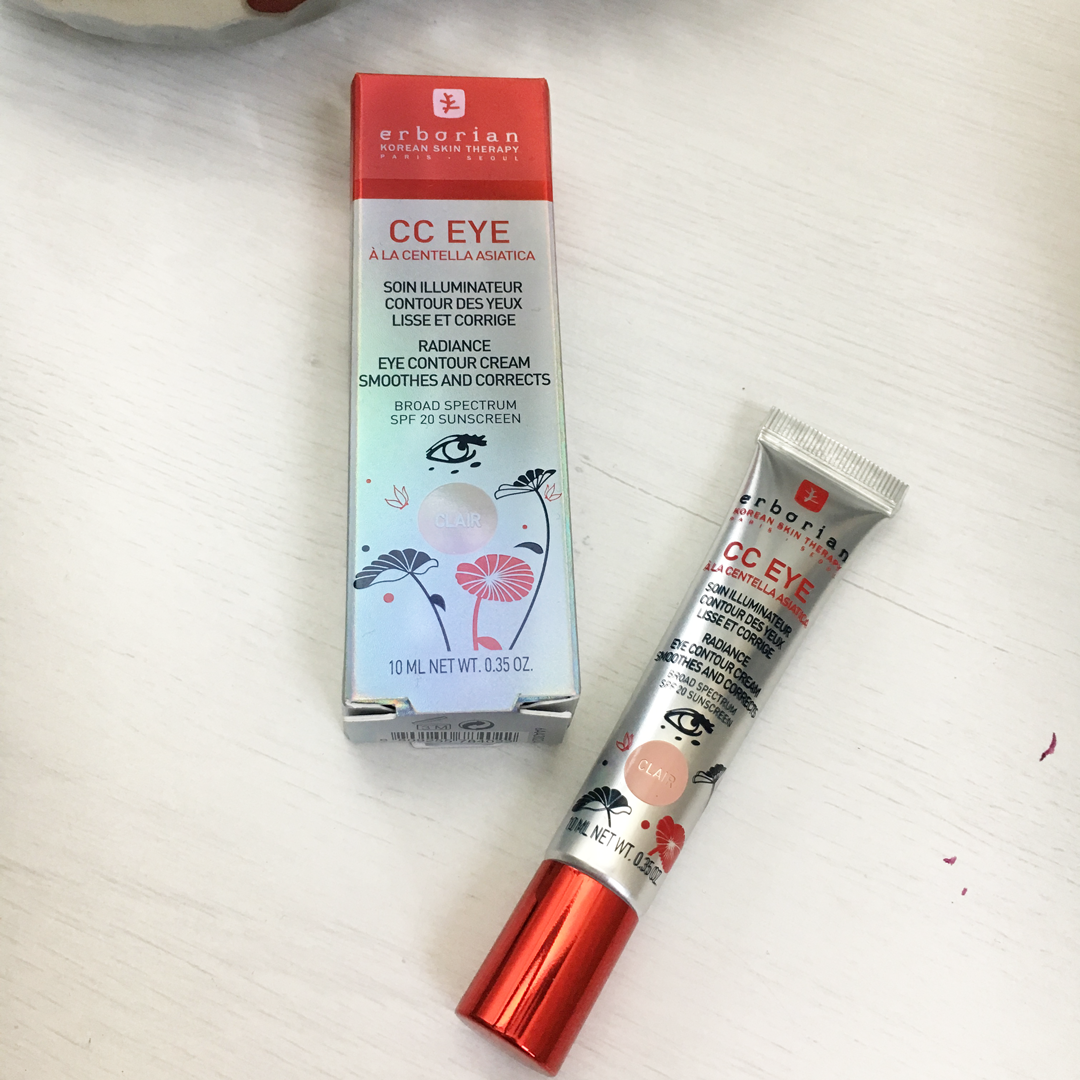 It's a 3-in-1 formula in the Eye Cream works to moisturise the skin and smooth any fine lines around the eye, conceal dark circles and puffiness whilst illuminating the eye area.
It's also dermatologically tested and contains SPF 20 to prevent sun damage. The cream is fragrance free but it smells amazing!
The Eye Cream uses a key ingredient which is called Centella Asiatica - if you google it, you might also see it called Gotu Kola - it's a plant which has anti-oxidising properties and is rich in amino acids. Centella Asiatica has the ability to rebuild tissues deep and promote collagen synthesis, meaning the skin around your eye stays tight.
Not only does this Eye Cream soothe, prevent and lines, hydrate and reduce puffiness, it also uses red algae and fruit of the tara tree to prevent wrinkles with their antioxidant properties and anti-inflammatory benefits.
I was shocked when I researched the ingredients - one study on Examine.com said:
"Finally, this plant may inhibit a group of enzymes that break down collagen while simultaneously increasing the rate that collagen is synthesized; this is thought to underlie the increase in wound healing rate (which is proven in animal research with preliminary human research) and is thought to be the reason why centella asiatica is used as a skin tightening agent as any increase in collagen synthesis (like with creatine) should cause a firmness of the skin."
I'm so glad I've found this cream - it's going to replace my current eye creams and hopefully keep my eyes looking young for years to come!
You can pick the cream up in two different shades - Clair and Dore. The Clair shade is for fairer skin.
Girls - if you're looking for an eye cream… or if you don't use an eye cream yet (it's not too late!) get your hands on this wonder cream!
GLOW EYE PATCH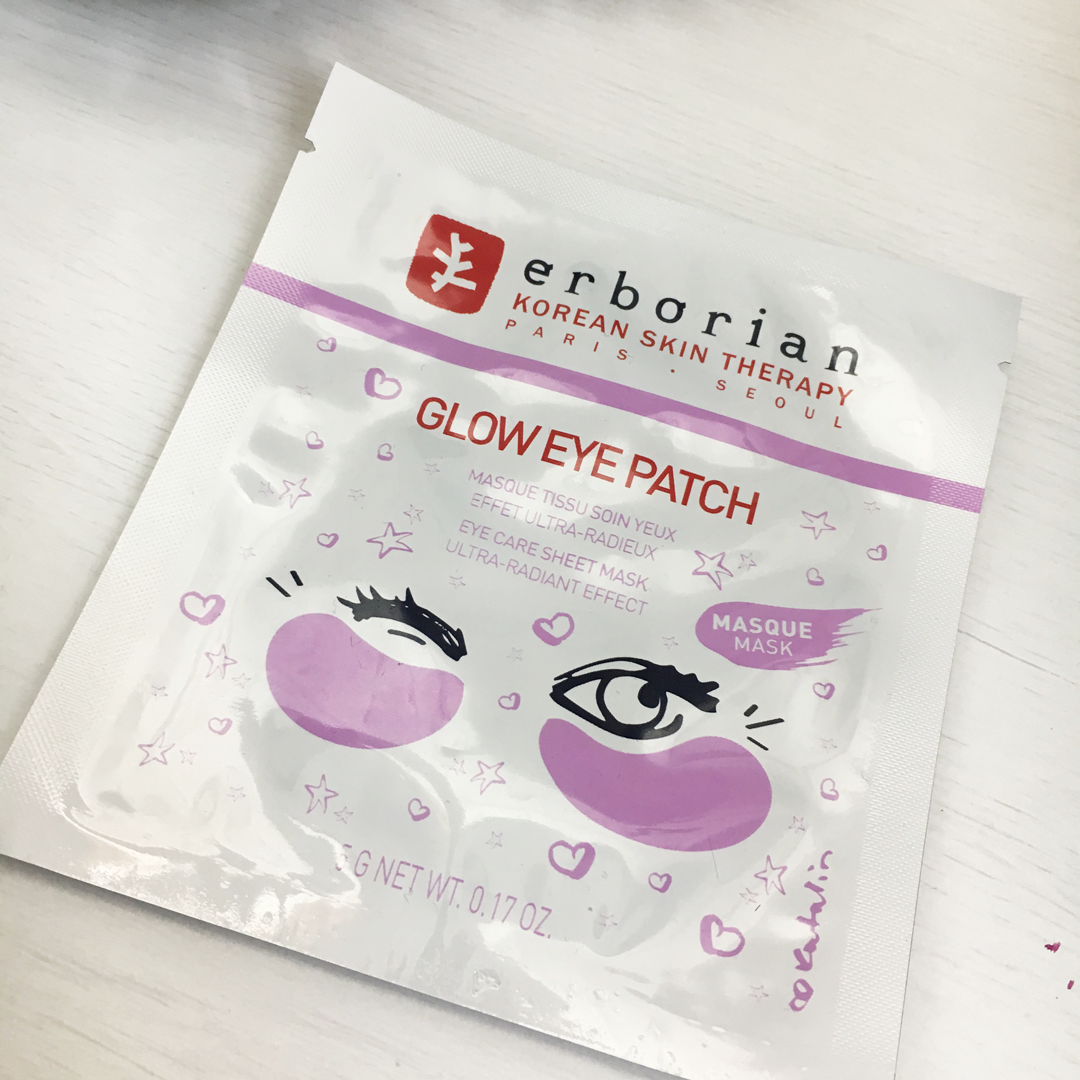 The first of the two eye patches I tried was the Glow Eye Patch.
Inside the packet were two eye patches (one for each eye). As expected they were the flimsy, wet, face mask kinda material in the shape of a comma (that's how they look to me haha!).
Each patch contains liquorice extract and pink tinted pearlisers (sounds fancy, huh?!) and together these work to provide your eyes with a boost of hydration when they're a little tired.
The patch has a cellulose structure which helps evenly distribute the product, whether you choose to place the patches under each eye of above the arches of your eyebrow.
I tried them underneath my eye as my eyes definitely need more hydration there! After wearing them for 15 minutes, I lifted them off my skin and used my fingertips to press in the excess product. There's something so satisfying about that part of a mask!
The skin under my eyes definitely felt more hydrated and supple and had that after mask glow! Plus, the smell was lush!
GINSENG EYE PATCH
The other eye patch was the Ginseng Eye Patch. The patch itself was identical to the Glow Eye Patch and again it can be placed under the eyes or above the brow bone.
These patches are designed to make your eyes more awake! They're soaked in a formula which is enriched with antioxidant pearlisers and an extract of ginseng root. This magic little mixture works to smooth the appearance of fine lines and wrinkles and get rid of tired looking eyes!
If you want smoother, more plumped looking skin around the eyes then I'd give this a try.
You can even use the Ginseng Eye Patch on smile lines and nasolabial folds (between nose and cheek)!
Both of the eye patches are £6 each and are available to buy from indulgebeauty.com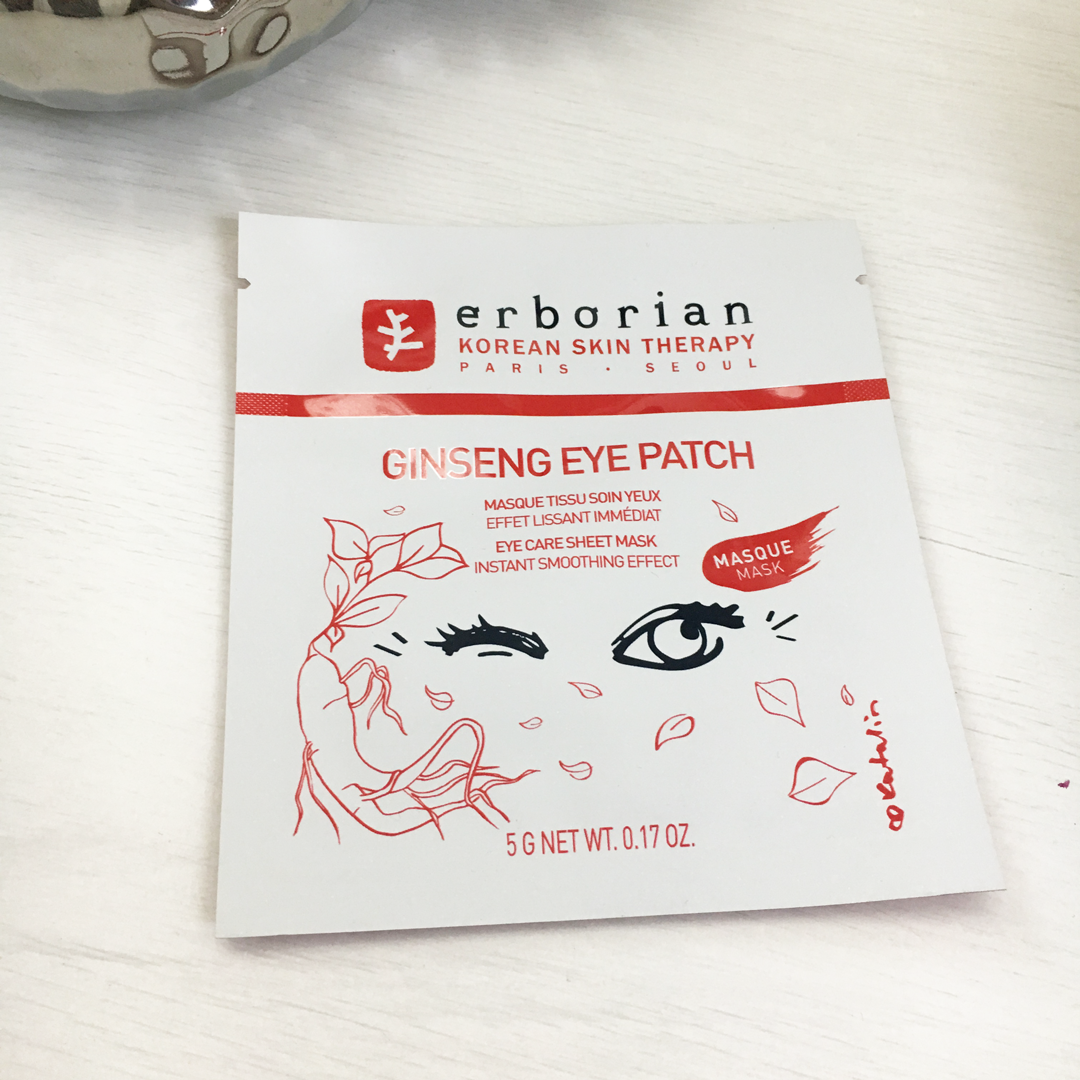 Have you tried this brand before?