Pixi Beauty do the BEST PR packages and the one I received in the post this week was no different. The attention to detail on the PR packages is unlike no other brand… they're always either themed, in fancy packaging or personalised. Unboxing them is always so much fun!
The latest PR package arrived in a cute little clear plastic bum bag with lime green fabric detail. Inside are 5 items to create a look to celebrate Midsummer festival.
The card inside the bag explains that the Midsummer festival is an event that takes place in Sweden to celebrate the longest day of the year (21 June). It involves lunch, games, singing and dancing etc.
So let's take a look at what was inside the bag!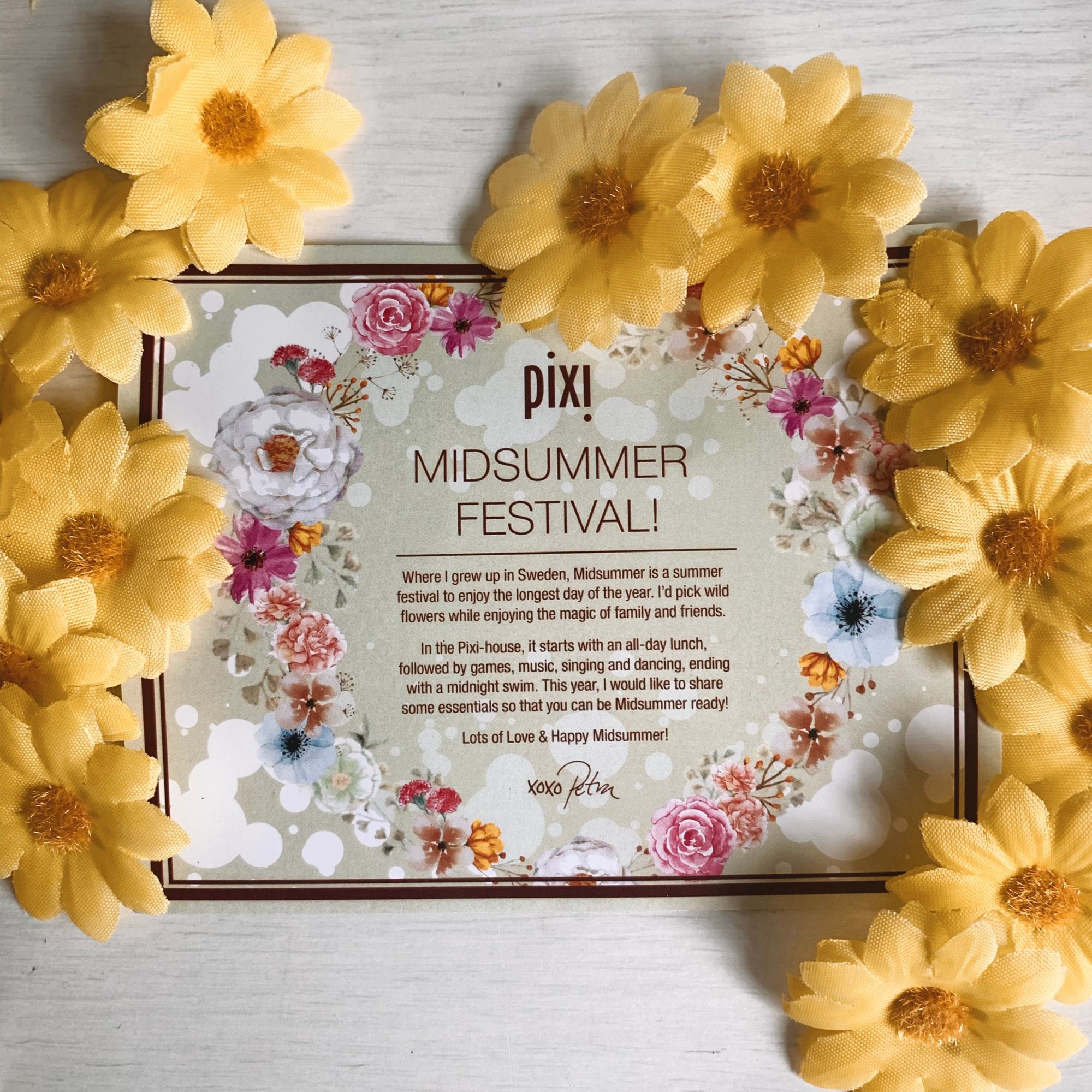 GLITTER-Y EYE SQUAD IN 'BLUE PEARL'
This Glitter-y Eyes Quad is possibly the sparkliest eyeshadow palette I have ever seen. The palette is called 'Blue Pearl' and is made up of 4 gorgeous ocean shades, including a deep blue, icy blue, marine blue and white.
All four shades are insanely glittery. They are super pigmented so you won't need another colour underneath like you need with some glitter eyeshadows. After swatching on my arm they were also really easy to remove with just a micellar water, unlike other glitter products I have used in the past. I'm used to finding glitter in all sorts of random places for ages after wearing sparkly makeup that's difficult to remove!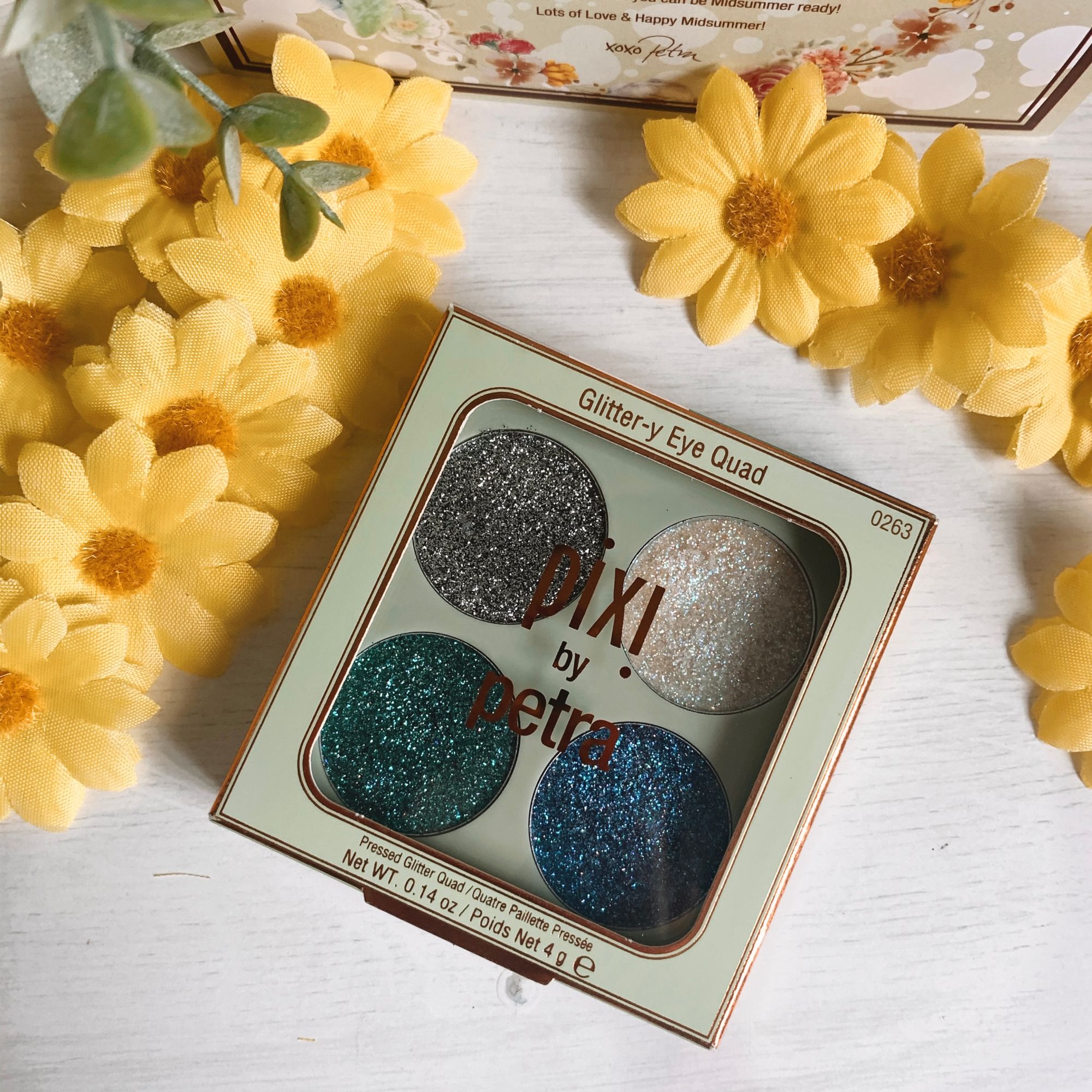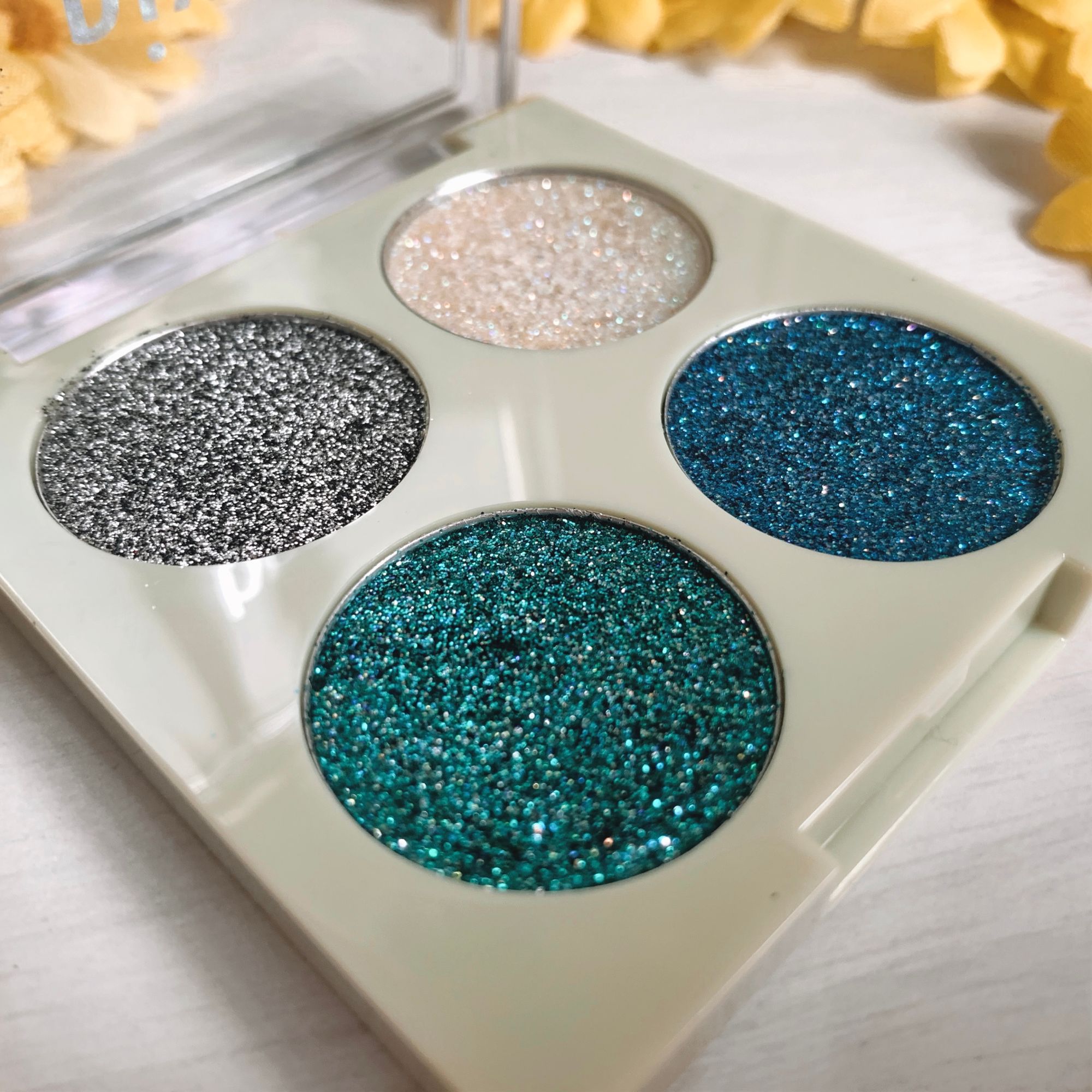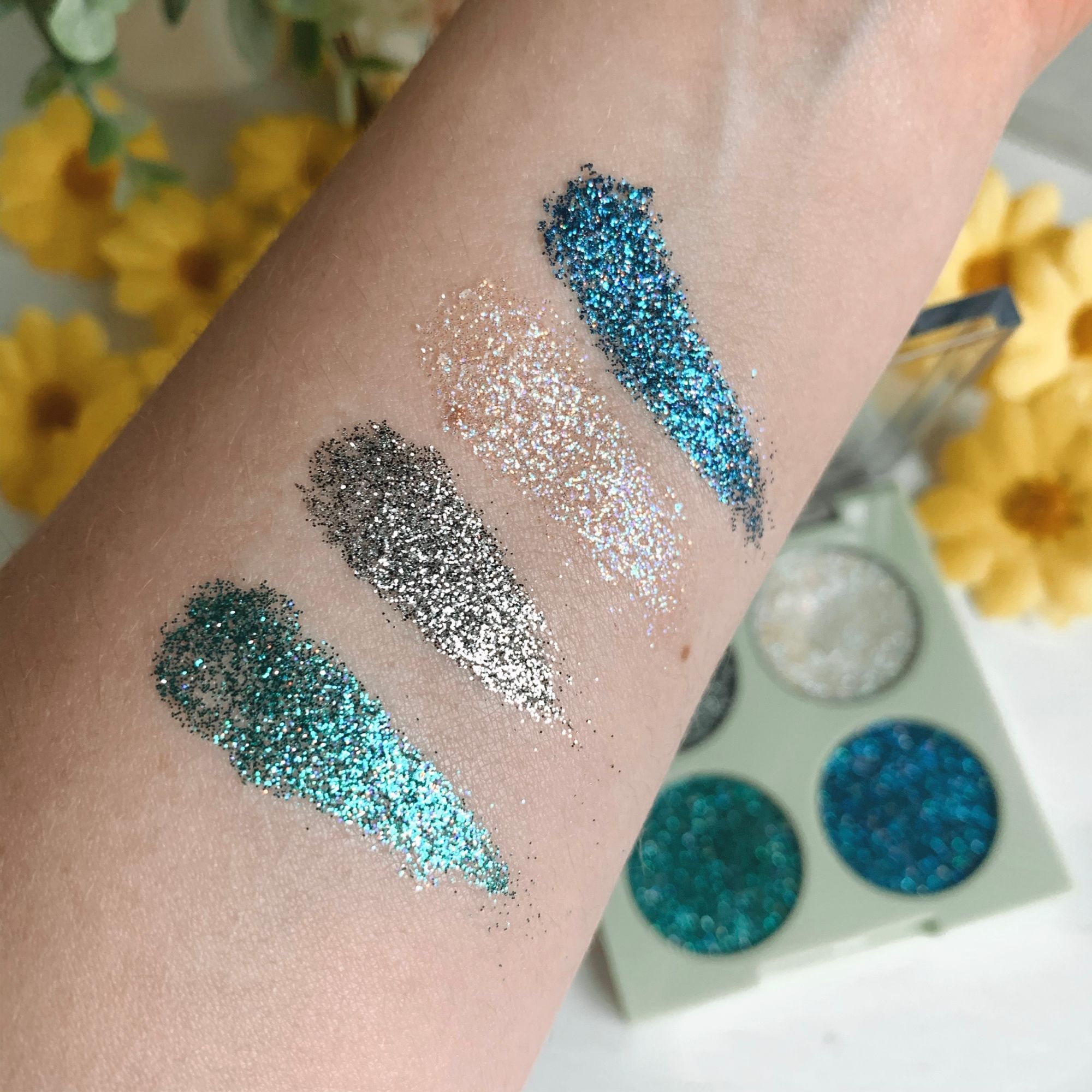 LIP LIFT MAX – GLOSSY LIP MAXIMISER IN 'PEONY BLOOM'
Next is this gorgeous pink lip colour in shade 'Peony Bloom'. Not only is this a fab colour for festival season, the Lip Lift Max also contains peptides to plump the lips whilst keeping them nourished.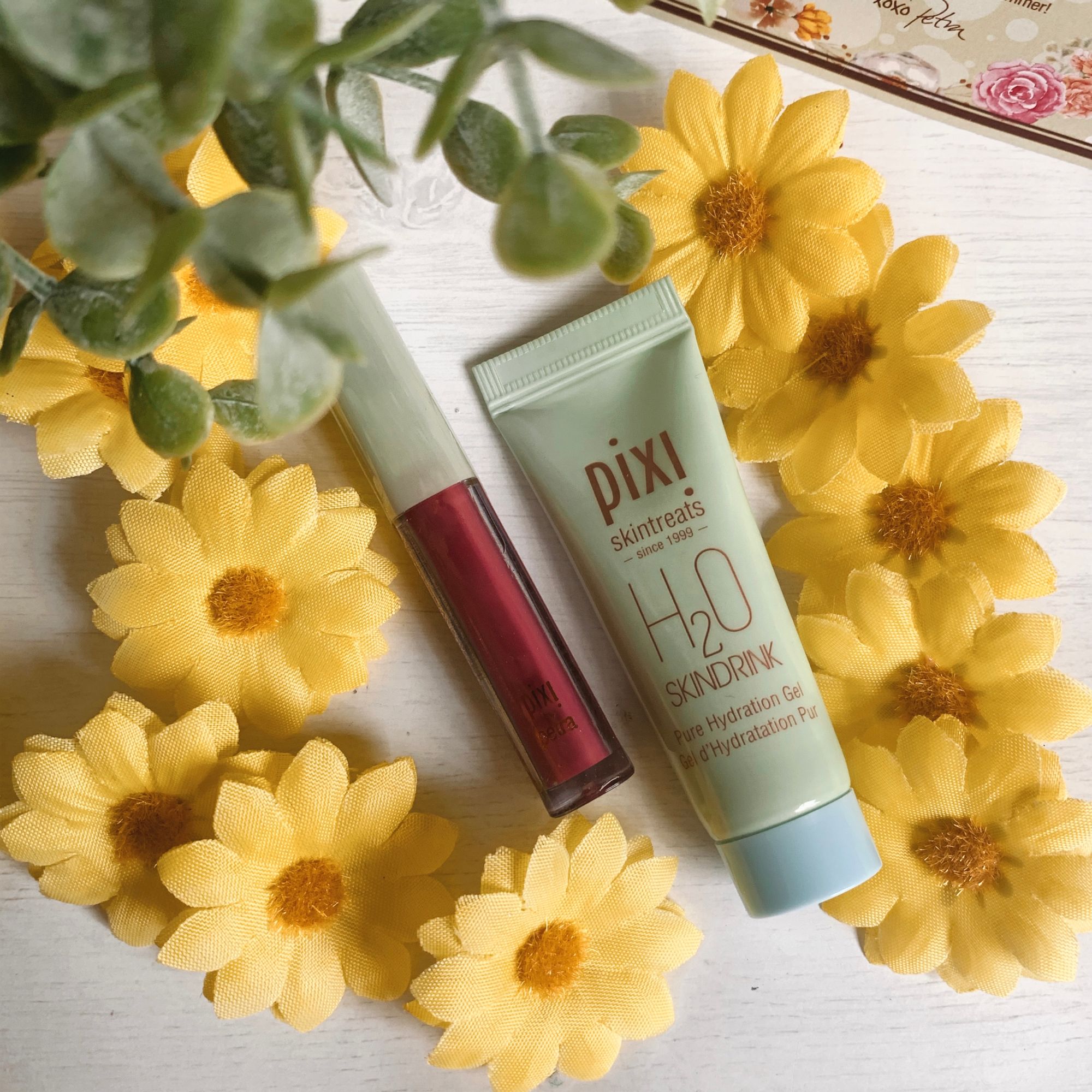 H20 SKINDRINK PURE HYDRATION GEL
In the summer when our skin needs a little more hydration, the H20 Skindrink is here to provide just that. A hydration gel with a serum like consistency, you apply to cleansed skin before any makeup and it works to maintain hydration levels in the skin.
The H20 skin drink contains green tea, aloe vera and rosemary so it also soothes and calms any redness and irritation. Don't forget to apply SPF after applying this!
MAKEUP MELTING CLEANSING CLOTHS
A pack of the Makeup Melting Cleansing Cloths are also included in this collection – basically makeup wipes. Makeup wipes are obviously a very convenient option for festivals, they remove your makeup (to an extent) and you don't need access to water to do so. But… makeup wipes can be damaging to the skin, the dragging of the wipes over the skin not only exfoliates (unintentionally) but can also damage the skin cells.
They also don't remove all makeup which is why if you use makeup wipes to remove makeup and then wash your face the following morning you'll still find remnants of makeup coming off your face. Makeup wipes are also really bad for the environment – even biodegradable ones can take many years to decompose. These should therefore be a last resort when it comes to removing makeup, but like I said – super convenient for festivals if other options are not available.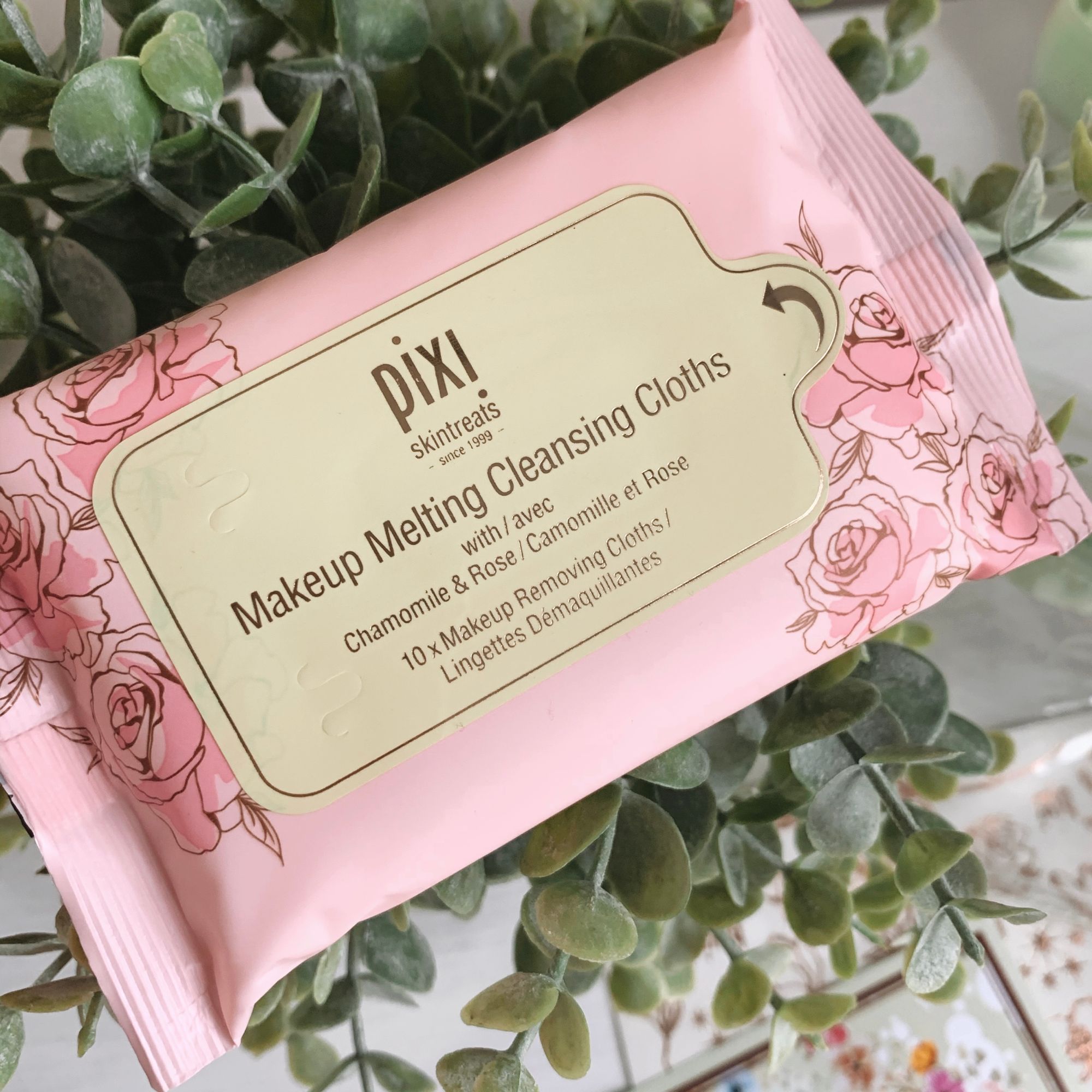 METALLIC TEMPORARY TATTOOS
Something a little different has also been thrown in the festival bum bag – golden metallic temporary tattoos! I remember applying tattoos like this as a child and I loved them. These are a great addition for festival season to add a little decoration to the skin, but are easily removable too. The tattoo designs are so cute and will definitely add a little extra to your look.
If you want to try any of the products mentioned above I've linked them below:
Glitter-y Eye Quad in Blue Pearl