The Glossybox Advent Calendar is back! Last year it sold out that so quickly, that it even trended on Google!
And whilst I didn't think the 2019 Glossybox Advent Calendar could be beaten… This year's Advent Calendar is even more incredible!
Like last year, they have chosen a 'wardrobe' style door opening for the front, but instead of 25 boxes inside, we are greeted with 4 huge drawers… each containing the smaller individual boxes.
The whole calendar feels and looks SO luxurious! It's definitely one you can reuse after Christmas as beauty storage!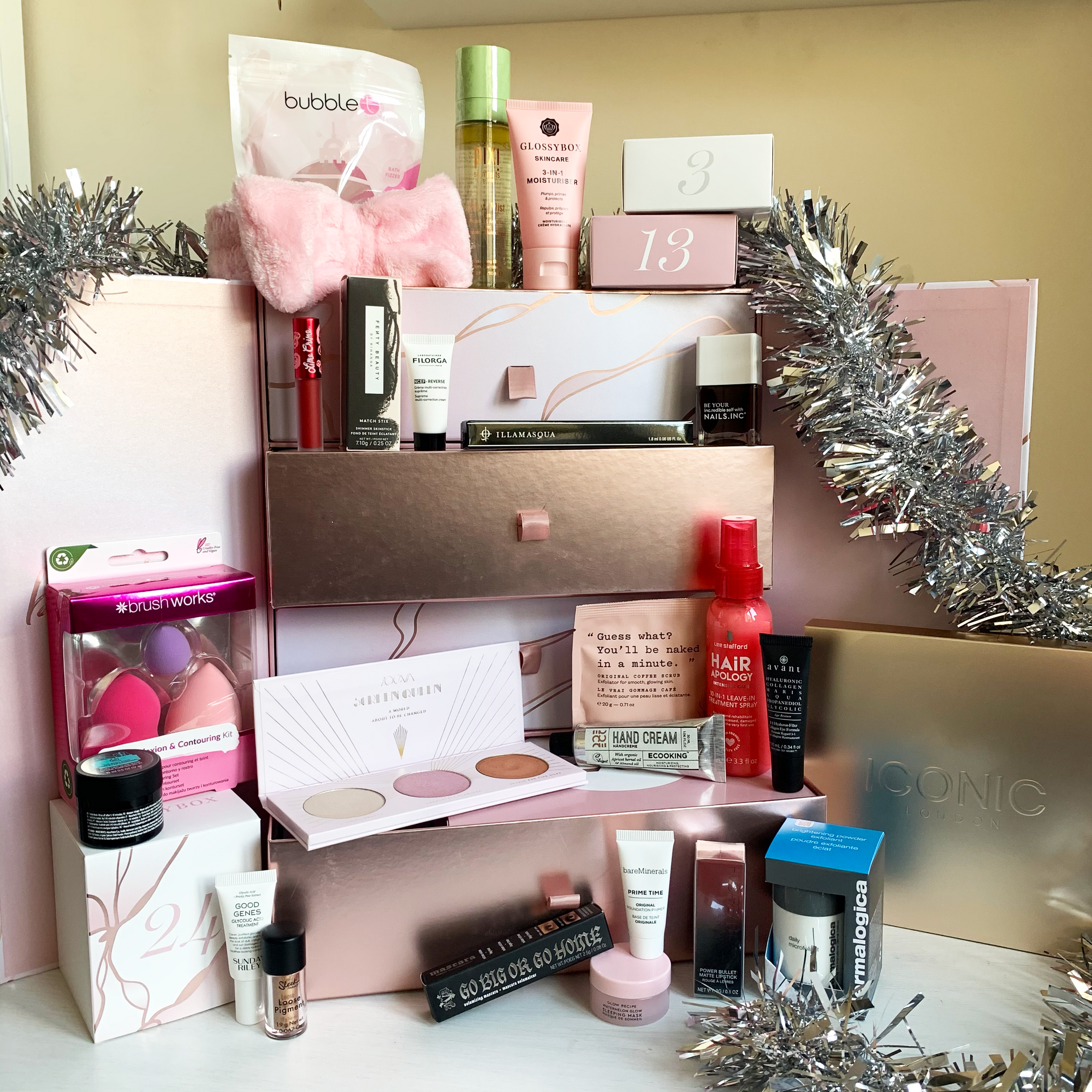 The colour scheme is gorgeous – the marble, pink and rose gold tones are my absolute favourite! And the contents are just perfect. Glossybox name dropped a few brands before the Calendar launched… but there are so many more incredible brands inside!
The contents of the Glossybox Advent calendar are worth over £390 and subscribers can purchase it for only £80! Non-subscribers pay a slightly higher price at £99, but it's still a huge saving!
If you want to subscribe to Glossybox to order the calendar for only £80, use code KTFXO at checkout and get your first box for only £11.50 including postage.
The calendar has already gone on sale for subscribers and goes on sale for non-subscribers on 30th September at 12pm.
So let's take a sneak peek inside the Glossybox Advent Calendar 2020!
1. BRUSHWORKS – HD COMPLEXION & CONTOURING SPONGE SET
Worth £11.99
Glossybox have set the bar high with the very first product! This HD Complexion and Contouring Sponge Set from Brushworks contains three makeup sponges, perfect for applying your foundation, contour and concealer flawlessly.
Usually in advent calendars we might see A beauty blender… but never three in one door! Incredible!
The two larger sponges are perfect for the cheeks and forehead, with the smaller sponge more suited to applying makeup around the nose and eye area.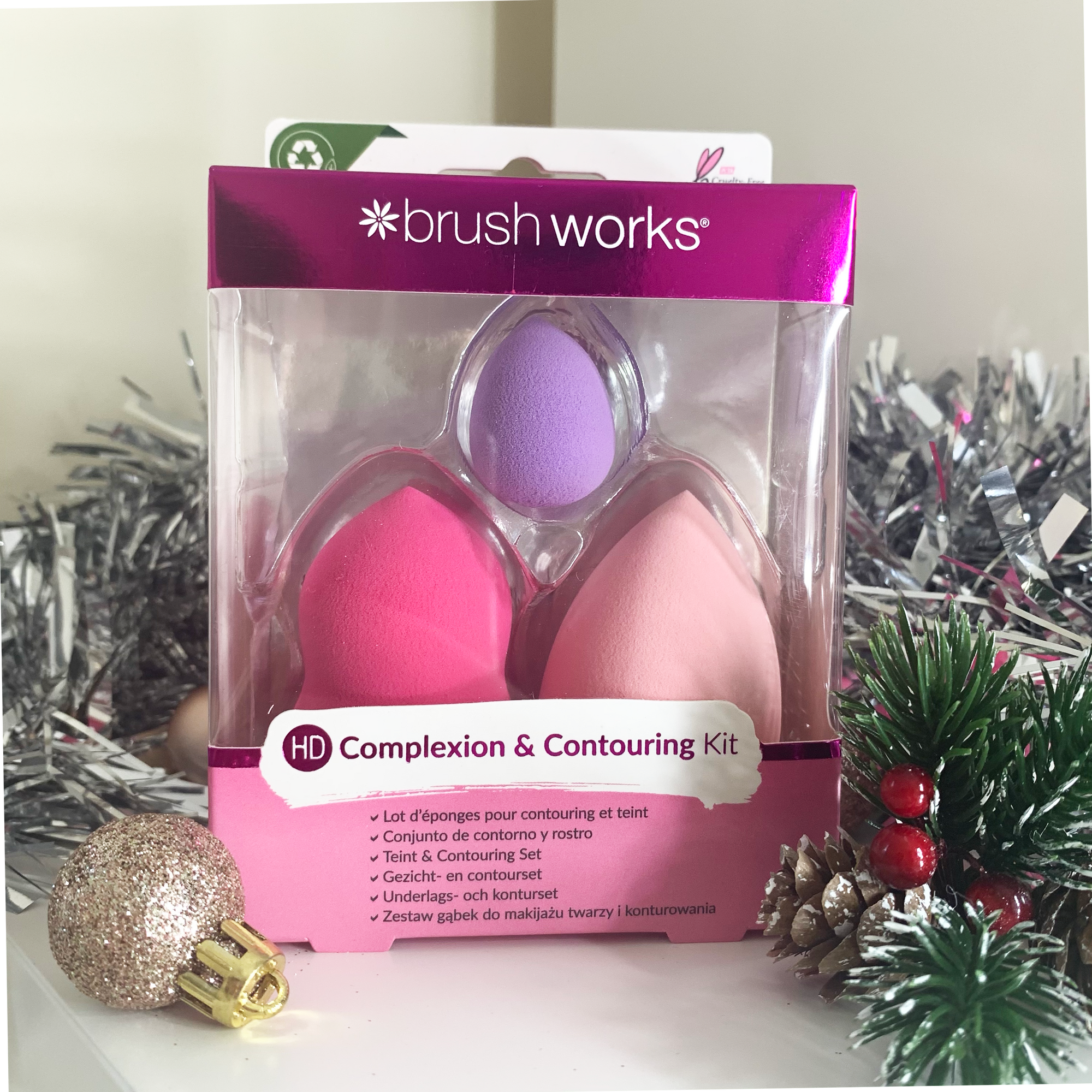 2. ILLAMASQUA – LIQUID EYELINER
Worth £21.00
And the bar continues to rise…
On day 2 we have a liquid eyeliner from Illamasqua! Another incredible brand and it's only the second day!
This eyeliner is a felt tip style which allows you to get a precise flick and perfectly line your upper lash line. It's jet black and has a smudge-proof formula. It dries semi-matte and is said to last all day long.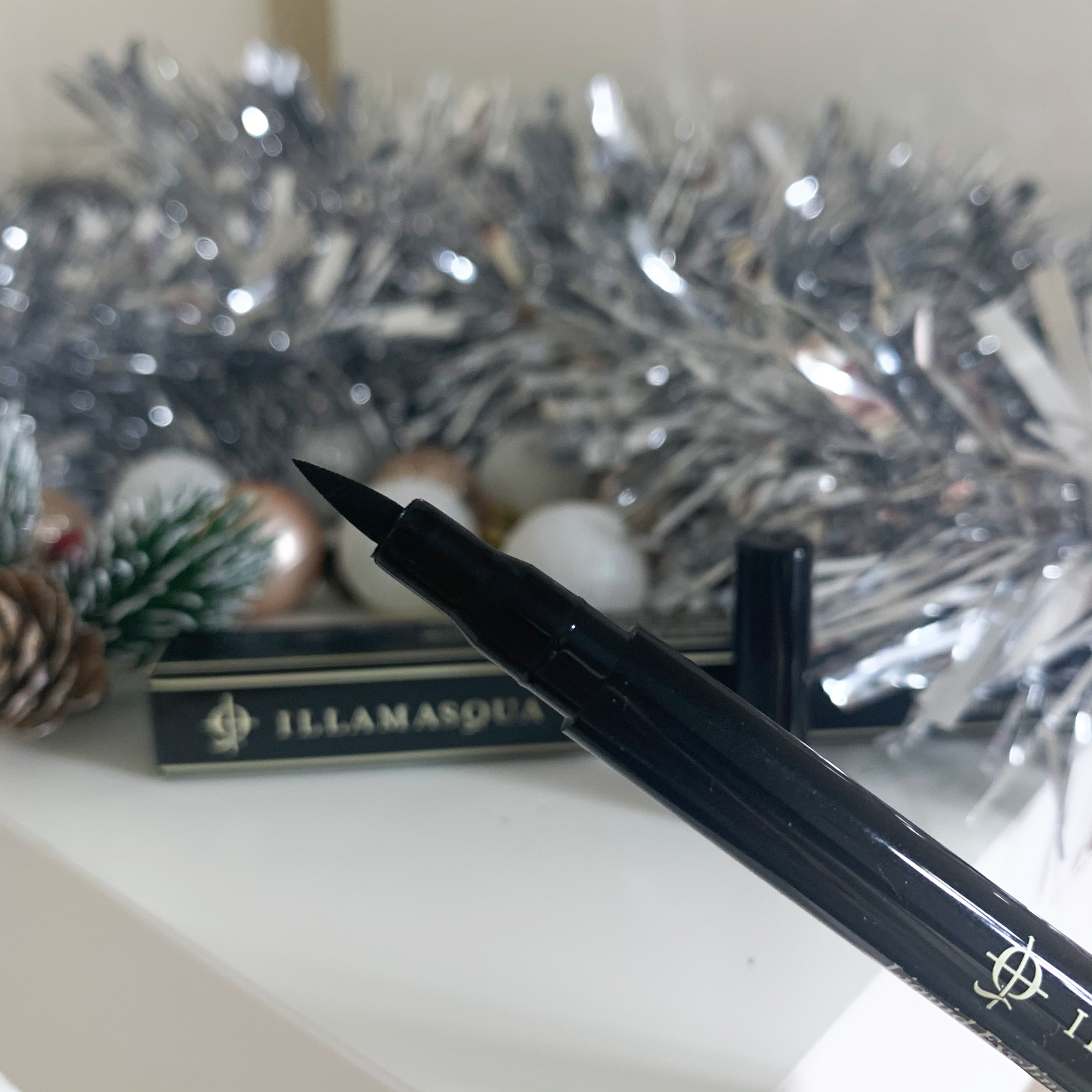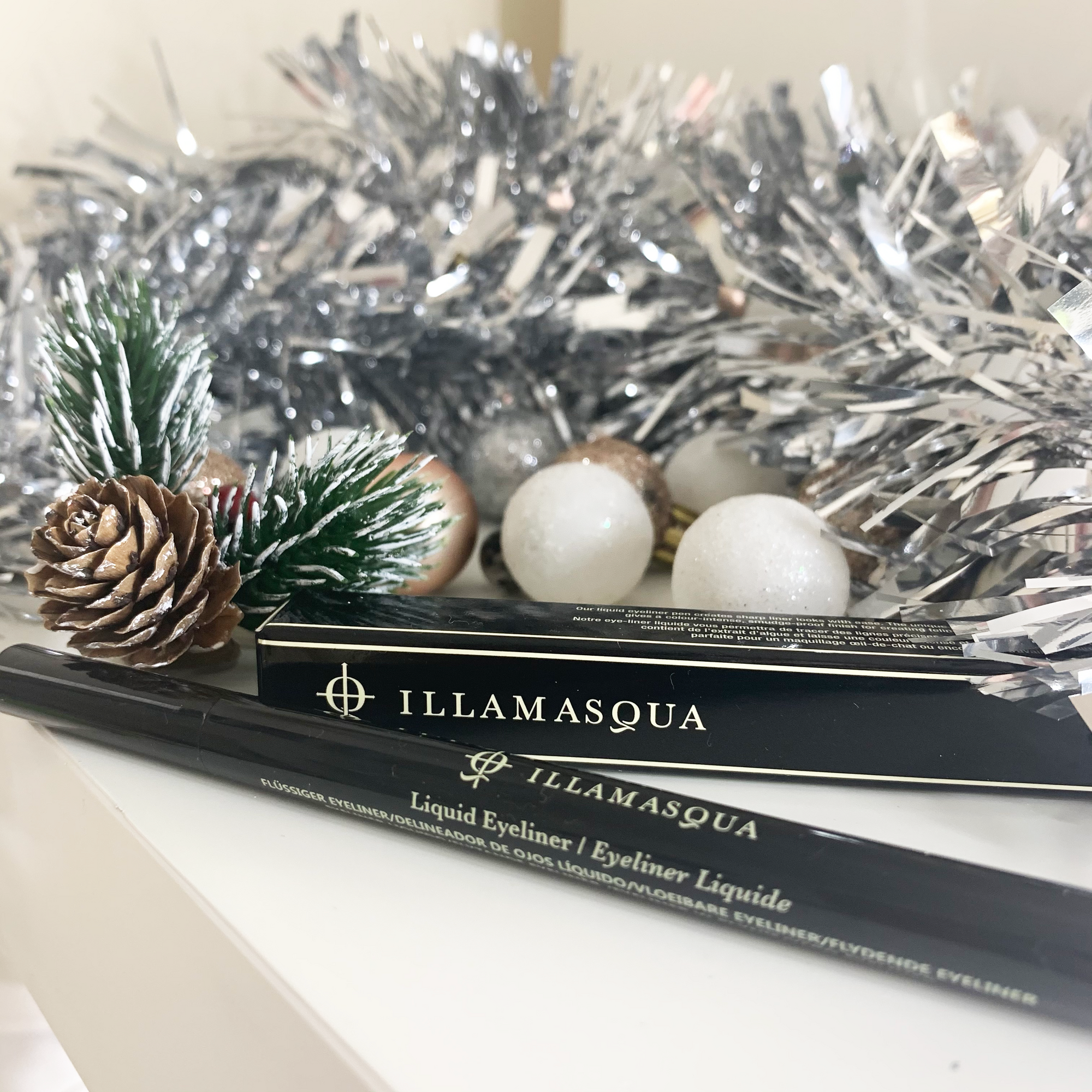 3. FILORGA – NCEF-REVERSE SUPREME MULTI-CORRECTION CREAM
Worth £10.78
Filorga is one of my favourite skincare brands, but this is a product I haven't yet tried from them.
The NCEF-Reverse Supreme Multi Correction Cream is formulated with a unique complex of 50 revitalising ingredients including hyaluronic acid, collagen and vitamins A, H and E. It works to smooth wrinkles, reduce the appearance of sagging skin and even out the skin's complexion.
This sounds incredible!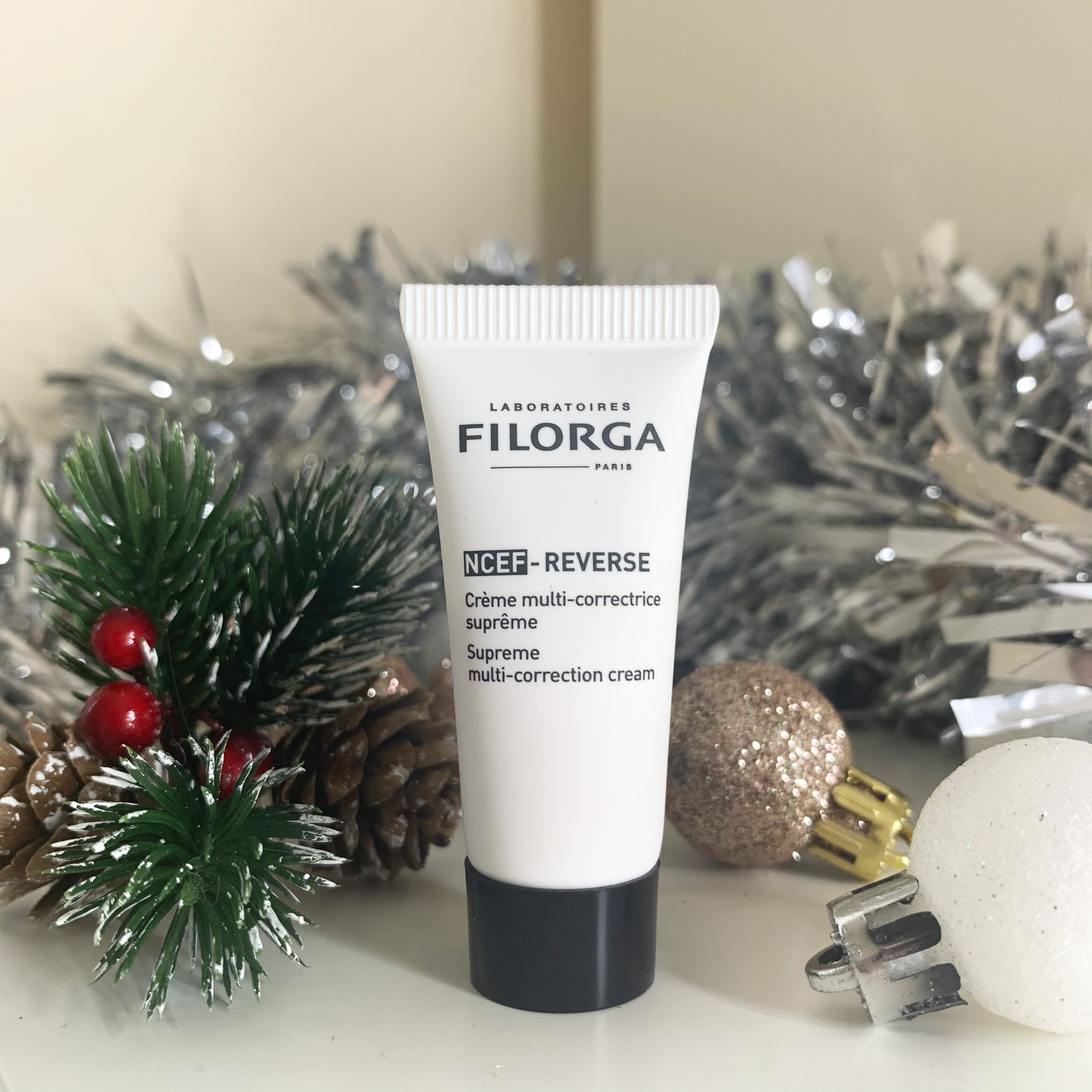 4. PIXI – GLOW MIST
Worth £16.00
The perfect multi use mist from Pixi. This can be used as a setting spray or as a spray anywhere on the body to add a little glow. It contains aloe vera, fruit extracts, propolis and argan oil so it hydrates and nourishes the skin.
It's super lightweight so also works as a primer before applying makeup!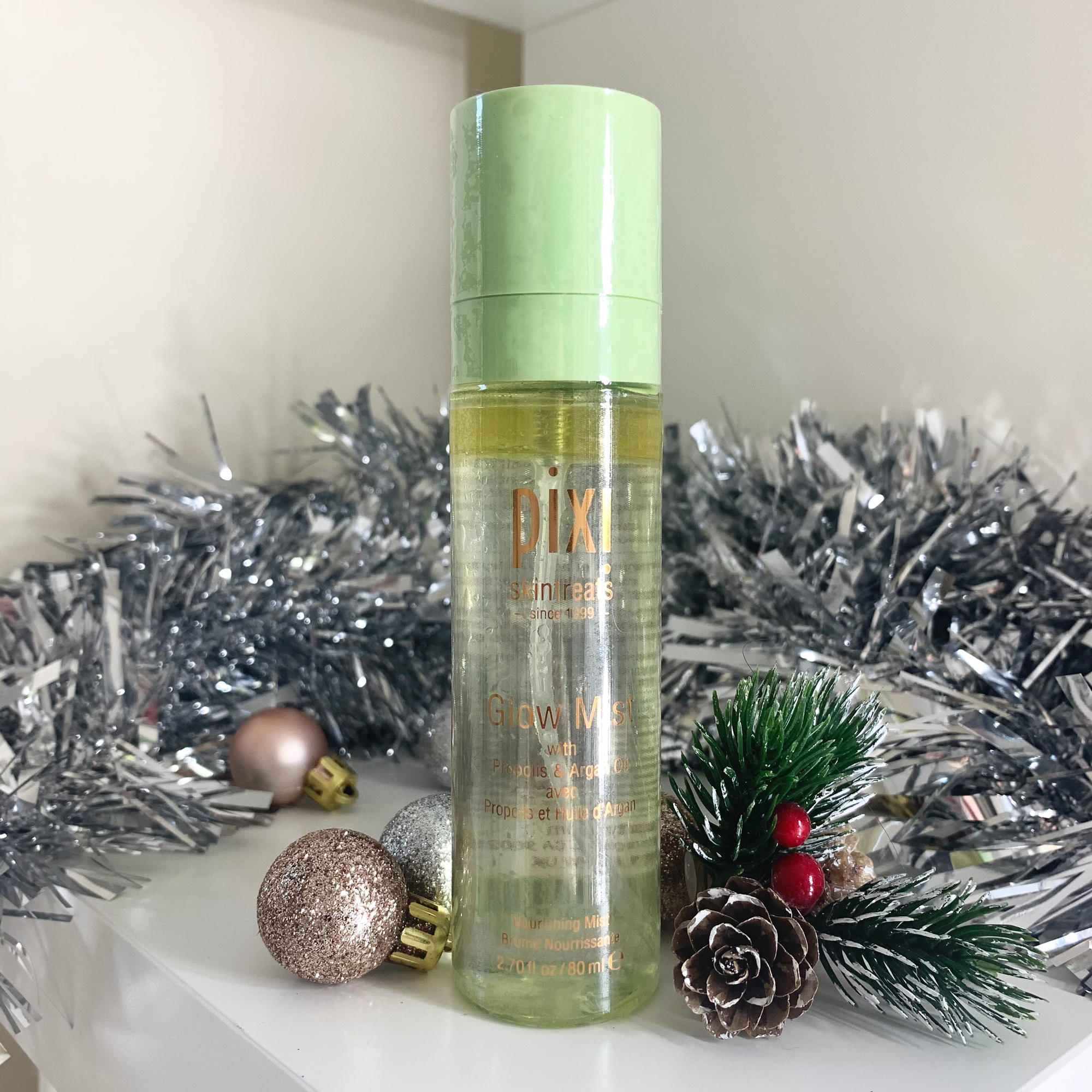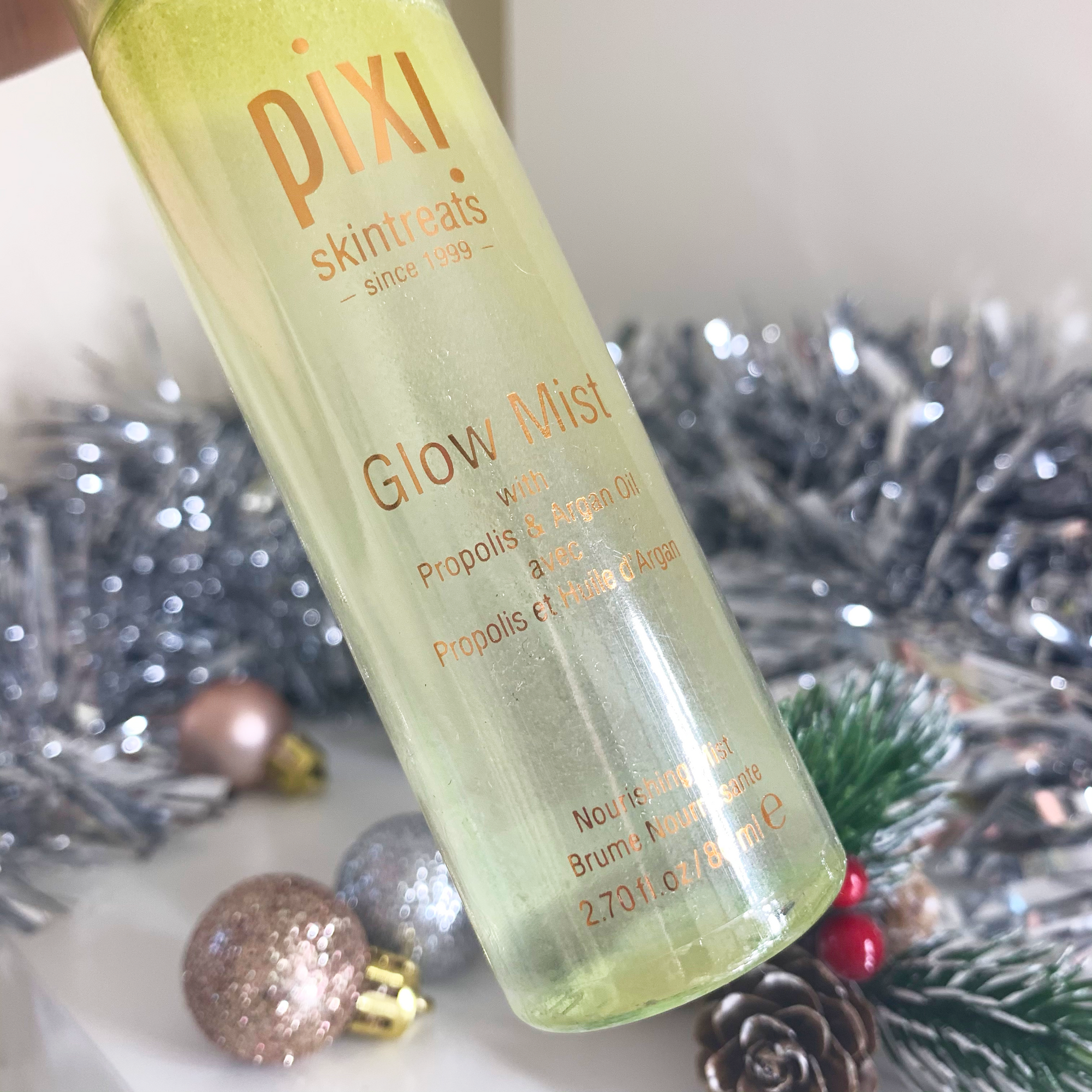 5. LIME CRIME – MINI VELVETINES LIQUID LIPSTICK
Worth £10.00
Does this shade not just scream Christmas?! I'm so glad this gorgeous red shade has been included for the festive season! The Mini Velvetines Liquid Lipstick is highly pigmented and is infused with French vanilla – sounds fancy!
It's silky smooth to apply to the skin and leaves a long lasting colour which stays put without drying out your lips.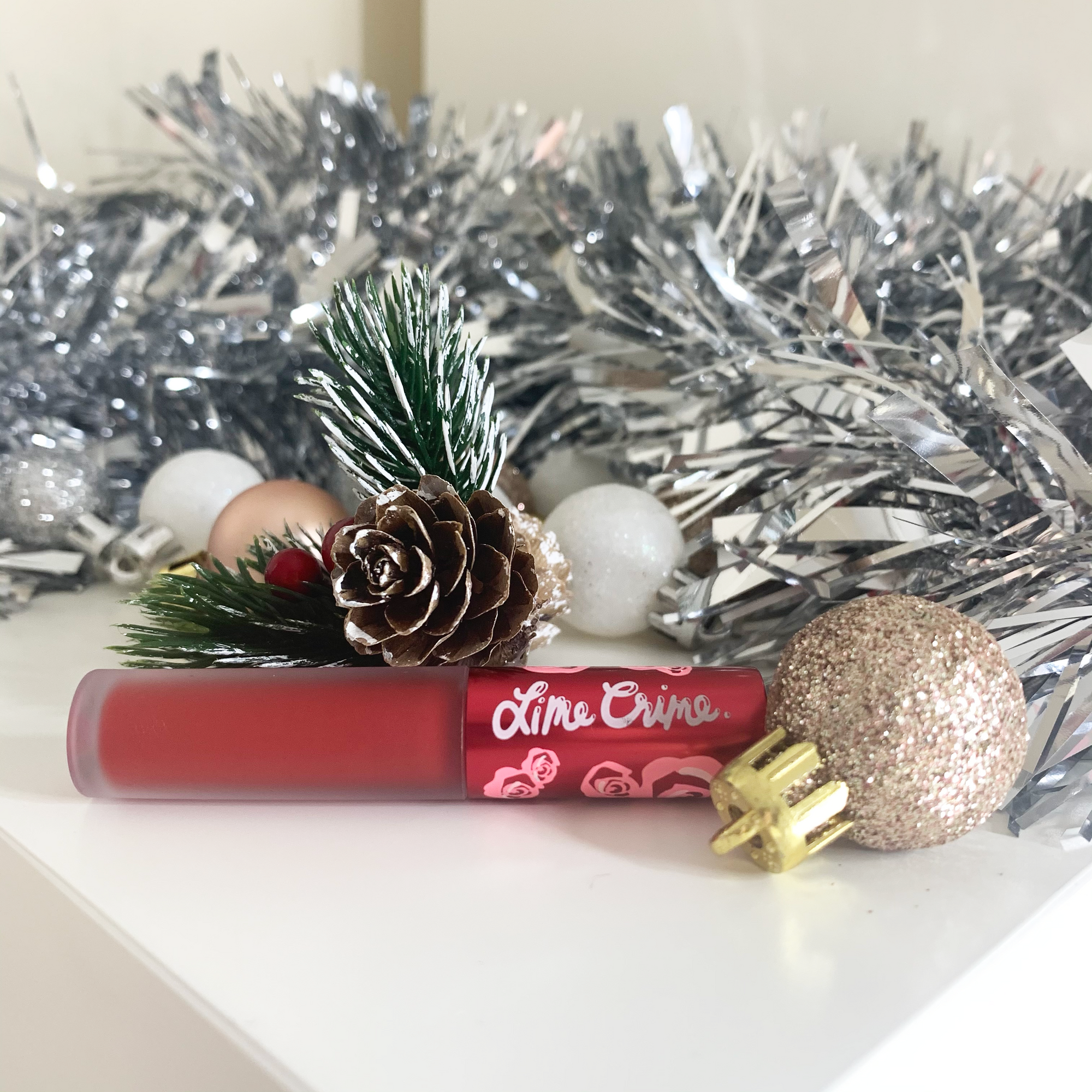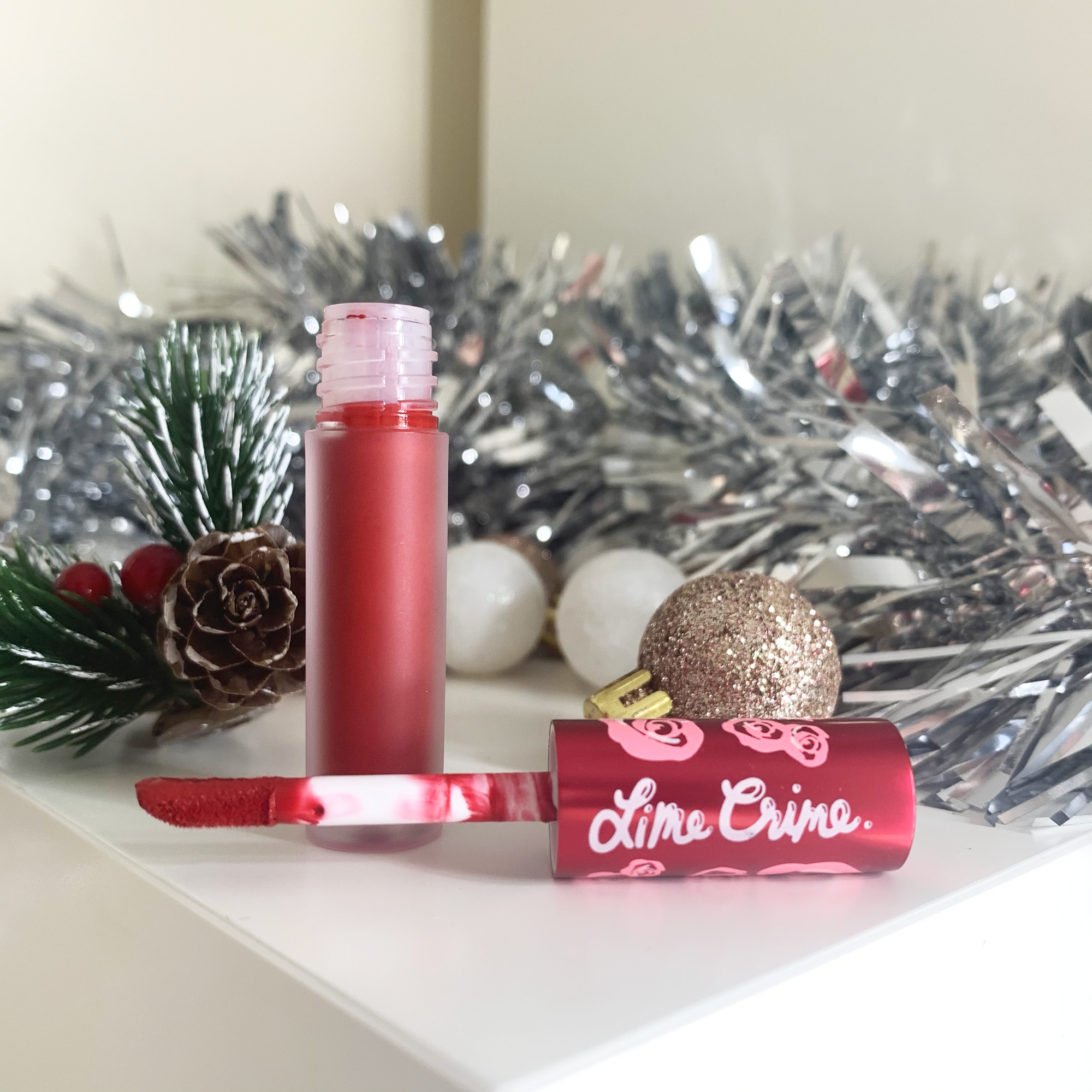 6. LEE STAFFORD – HAIR APOLOGY 10-IN-1 TREATMENT SPRAY
Worth £11.99
This full sized product from Lee Stafford is the perfect product to get your hair in tip-top condition before Christmas! The 10-in-1 Treatment Spray is packed with repairing ingredients and works to repair and reduce damage whilst preventing future breakage to the hair by hydrating it.
Use it just like a heat protector spray, apply to damp hair before drying.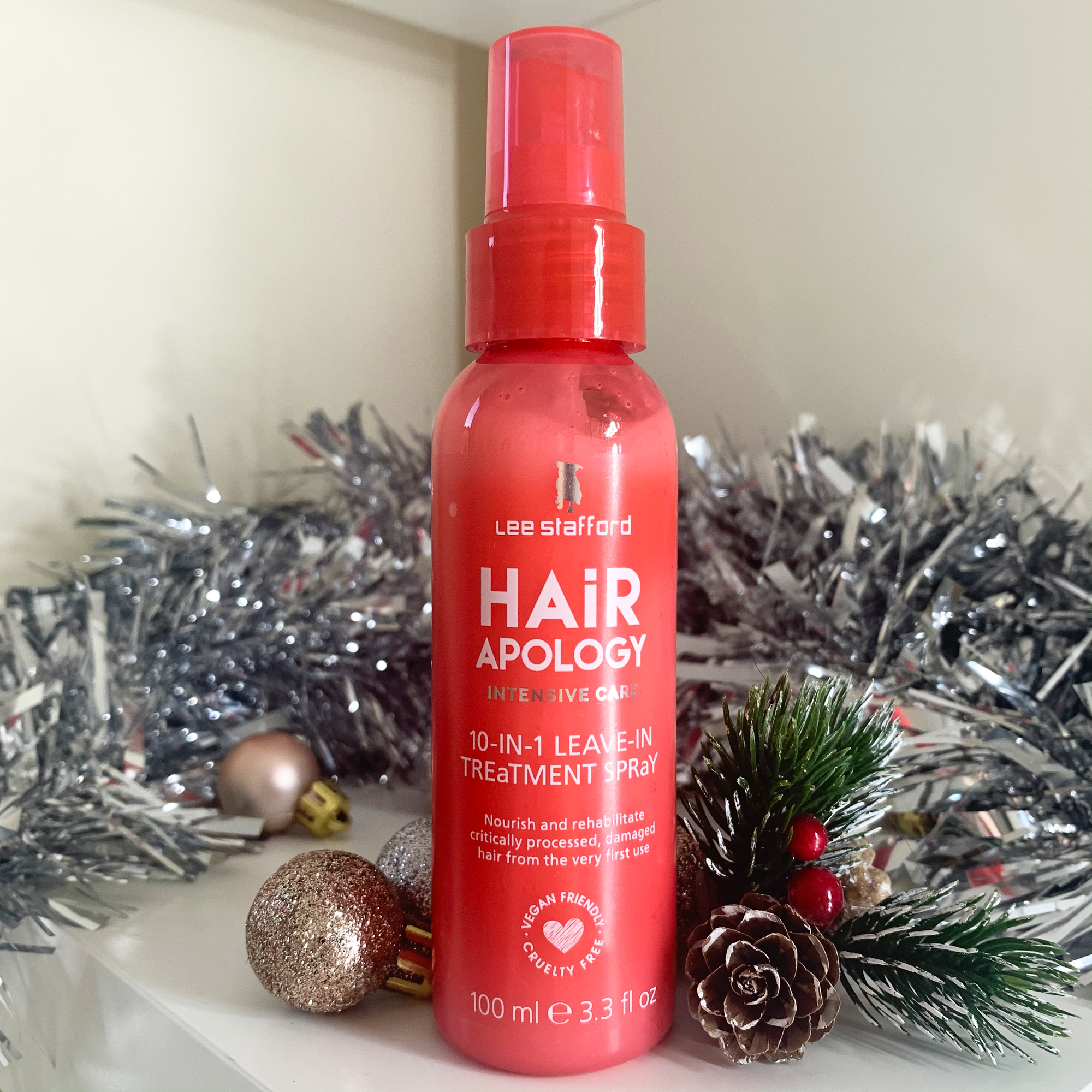 7. GLOSSYBOX SKINCARE – 3-IN-1 MOISTURISER
Worth £18.00
A product from none other then Glossybox Skincare!! This 3-in-1 moisturiser is one of the latest launches from Glossybox as part of their brand new skincare line.
It contains hyaluronic acid, tsunami oil and red seaweed and it works to moisturise, protect the complexion and prepare your skin for makeup.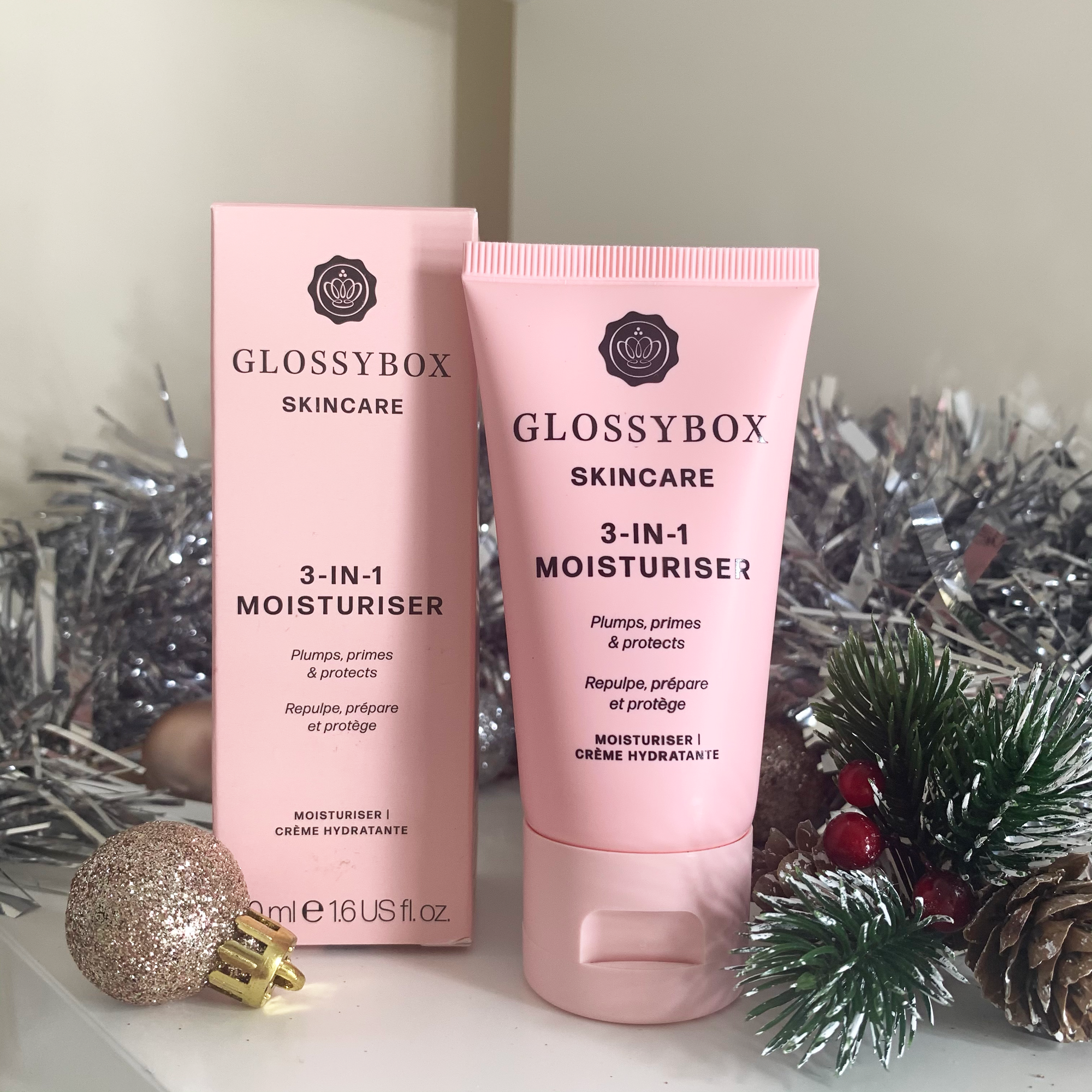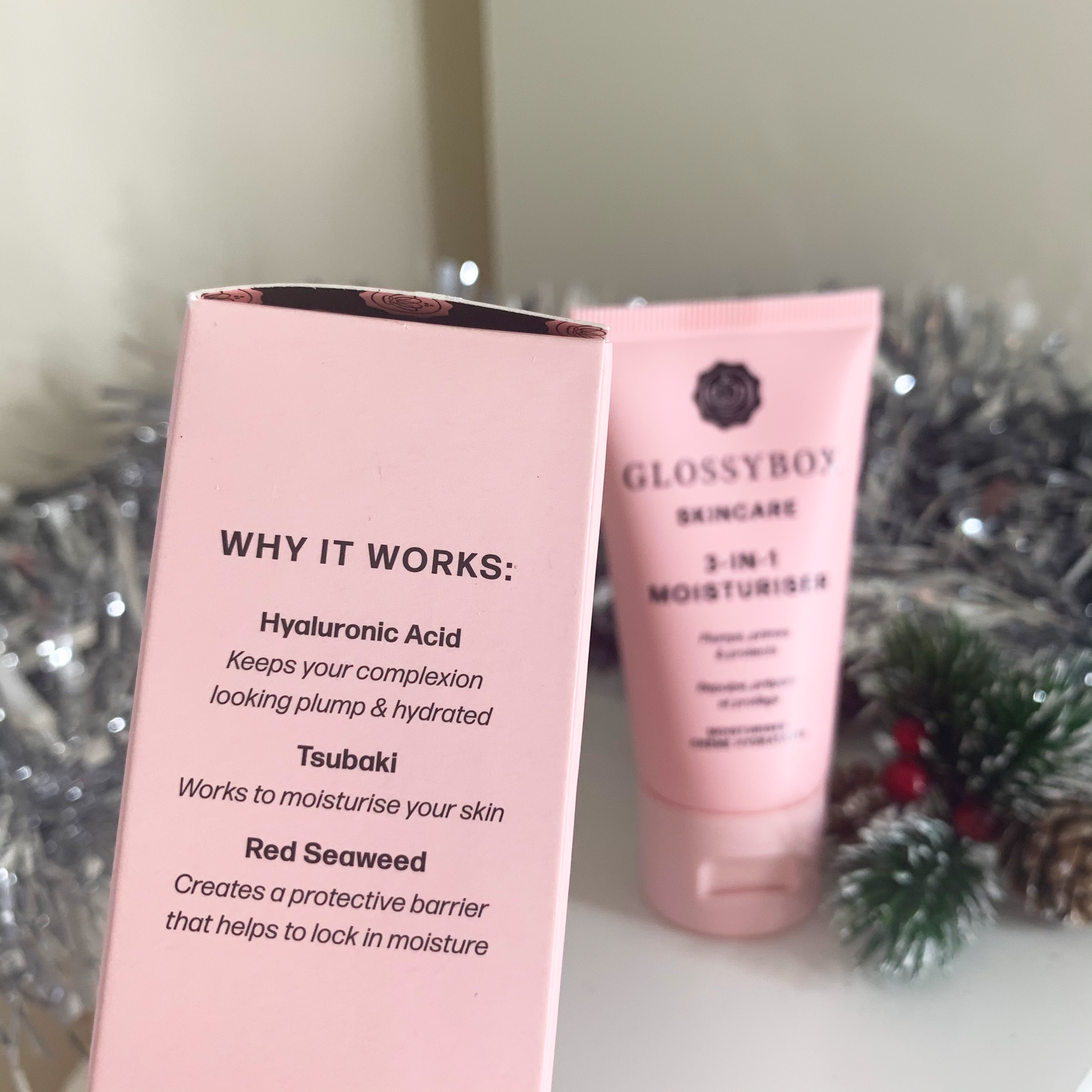 8. BUBBLE T – WINTER BERRIES BATH BOMB FIZZERS
Worth £5.99
Your pre-Christmas pamper bubble bath is going to be incredible with this winter berries scented bath bomb! It smells unreal!
Drop the bath bomb into warm water and watch as it fizzes and turns your bathwater into a dreamy berry scented heaven.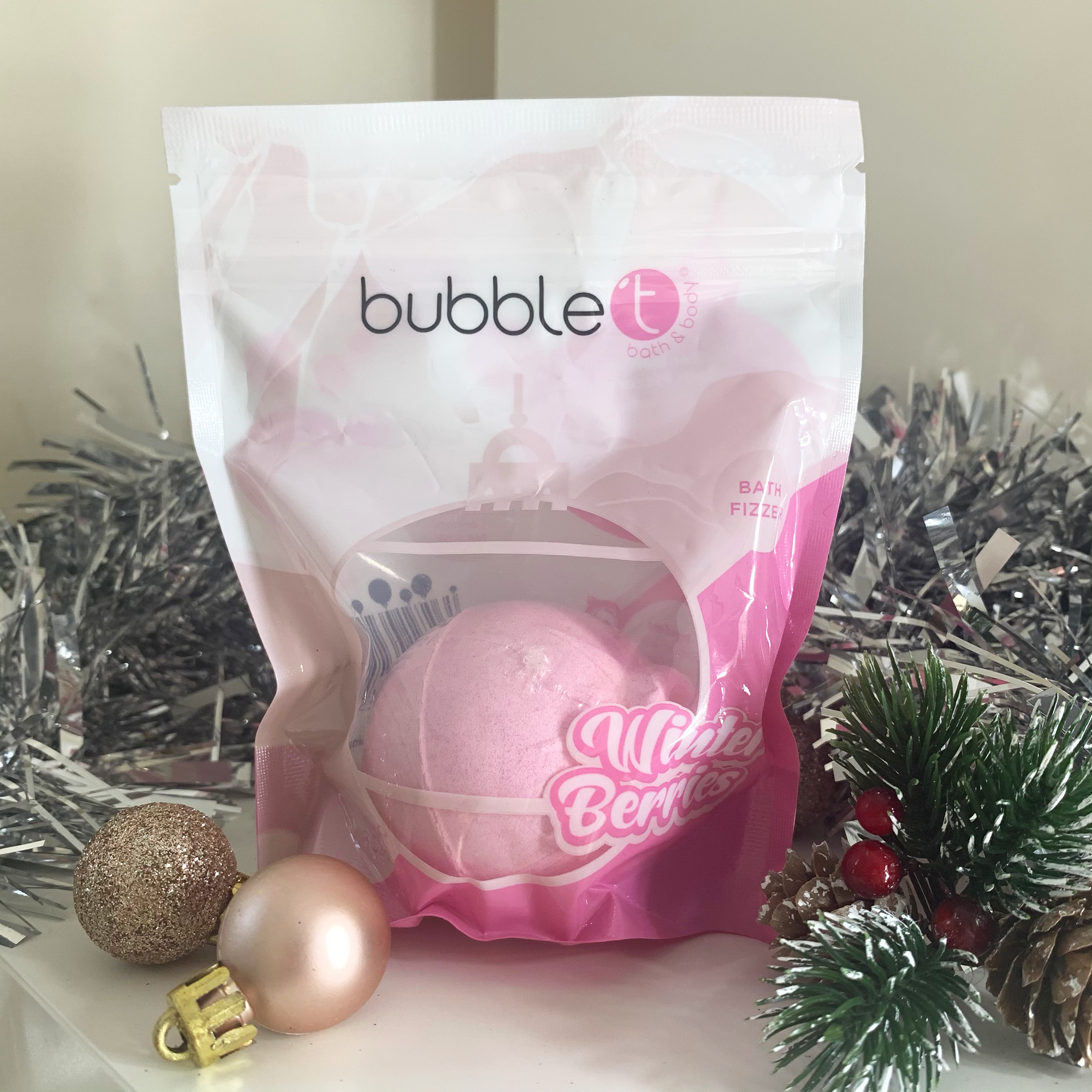 9. MUA COSMETICS – EYEBROW PENCIL
Worth £1.50
Next is an essential in a makeup bag – an eyebrow pencil. This is in a shade that will be suitable for most people – to achieve a light finish, apply the pencil lightly to the brows, but if you want a darker brow, apply more pressure to the pencil.
The product is super buildable and easy to achieve precision with the addition of a pencil sharpener. The other end of the pencil is a spoolie, perfect for buffing out the start of the brows for a more natural finish.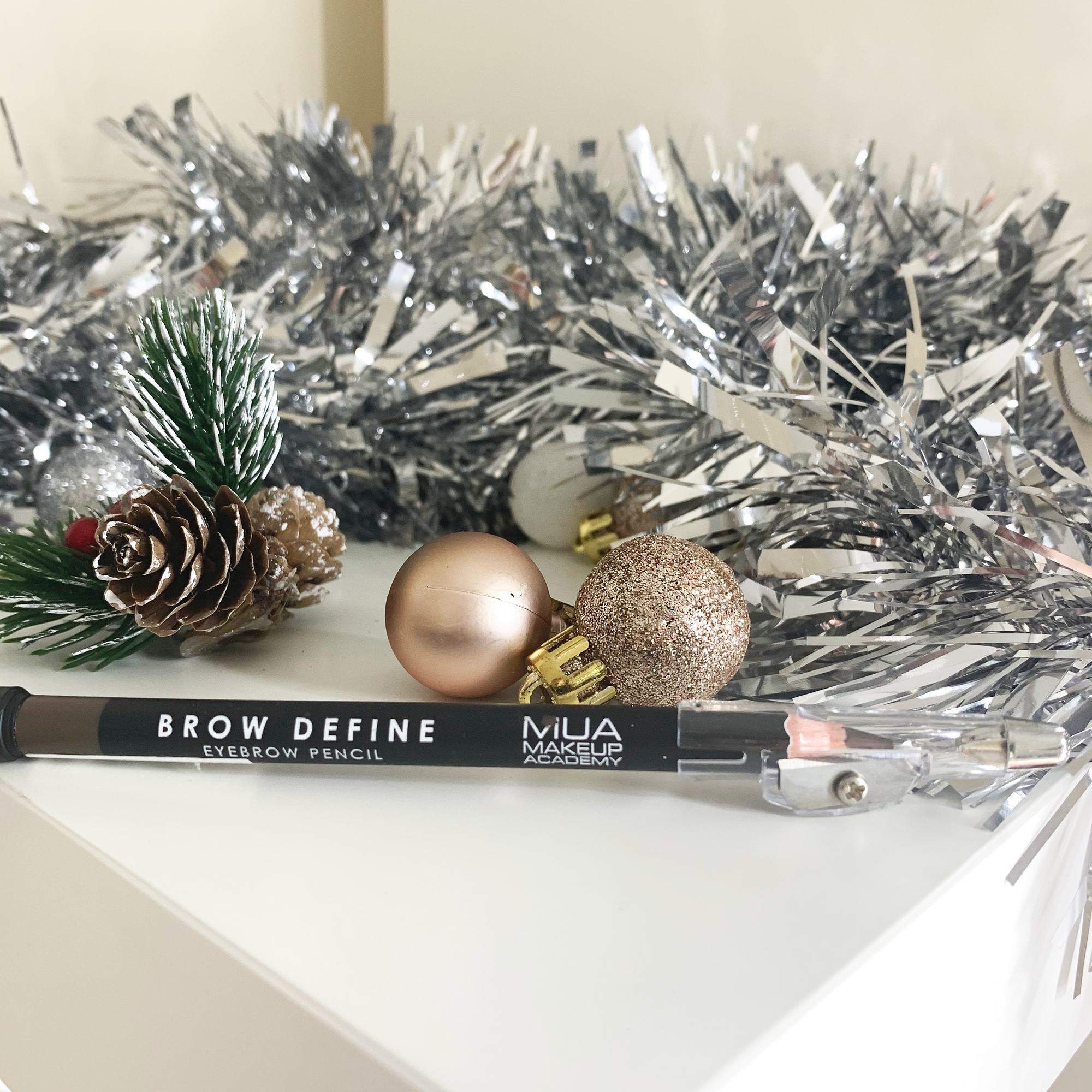 10. ZOEVA – SCREEN QUEEN HIGHLIGHTING PALETTE
Worth £15.00
The most beautiful highlighting palette from Zoeva is in box number 10. The palette gives us not one highlight, but three beautiful shades! A gold shade, pinky shade and bronze.
You have the choice of which shade to apply depending on the look you're going for… or if you're feeling creative you can take your brush across all three for the ultimate glow.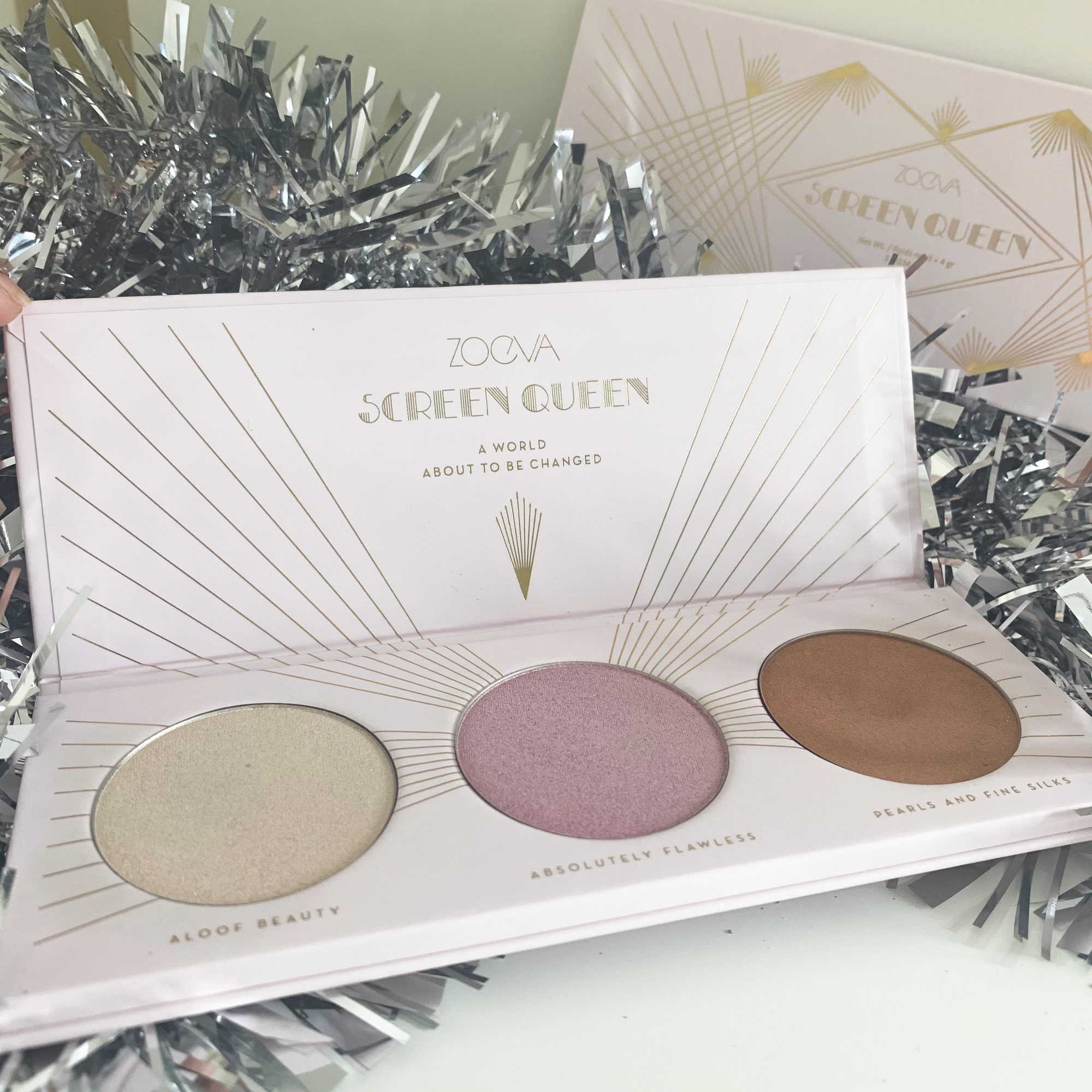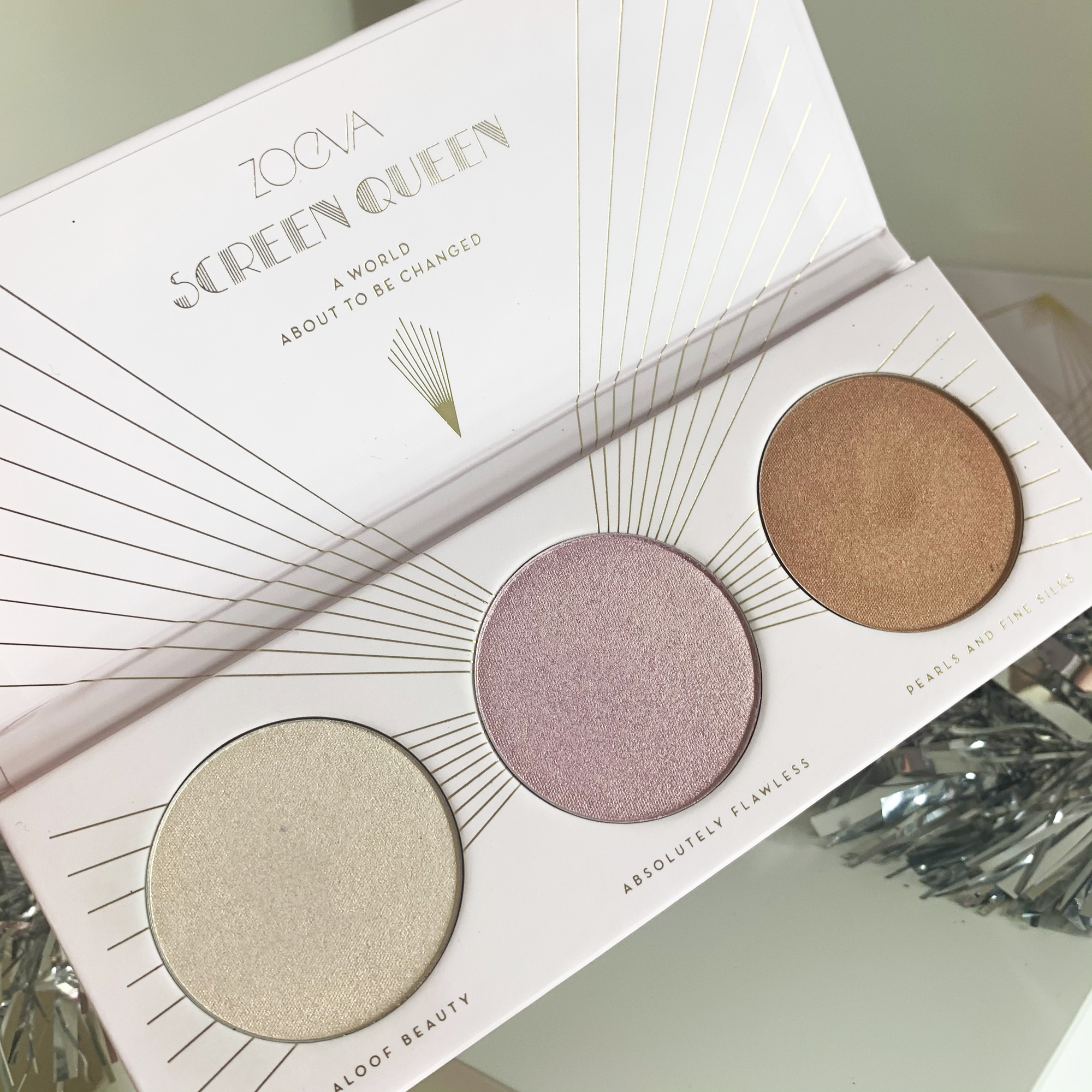 11. FRANK BODY – ORIGINAL COFFEE SCRUB
Worth £1.40
A coffee scrub is a great way to refresh the skin, exfoliate it and remove any dead skin cells or left over fake tan that just won't leave you. This little pouch of coffee scrub from Frank Body is natural and vegan.
It contains vitamin  E and antioxidant rich oils to keep your skin hydrated and moisturised whilst also removing those dead skin cells. It's also great for scars, cellulite and stretch marks… and of course, it smells delicious!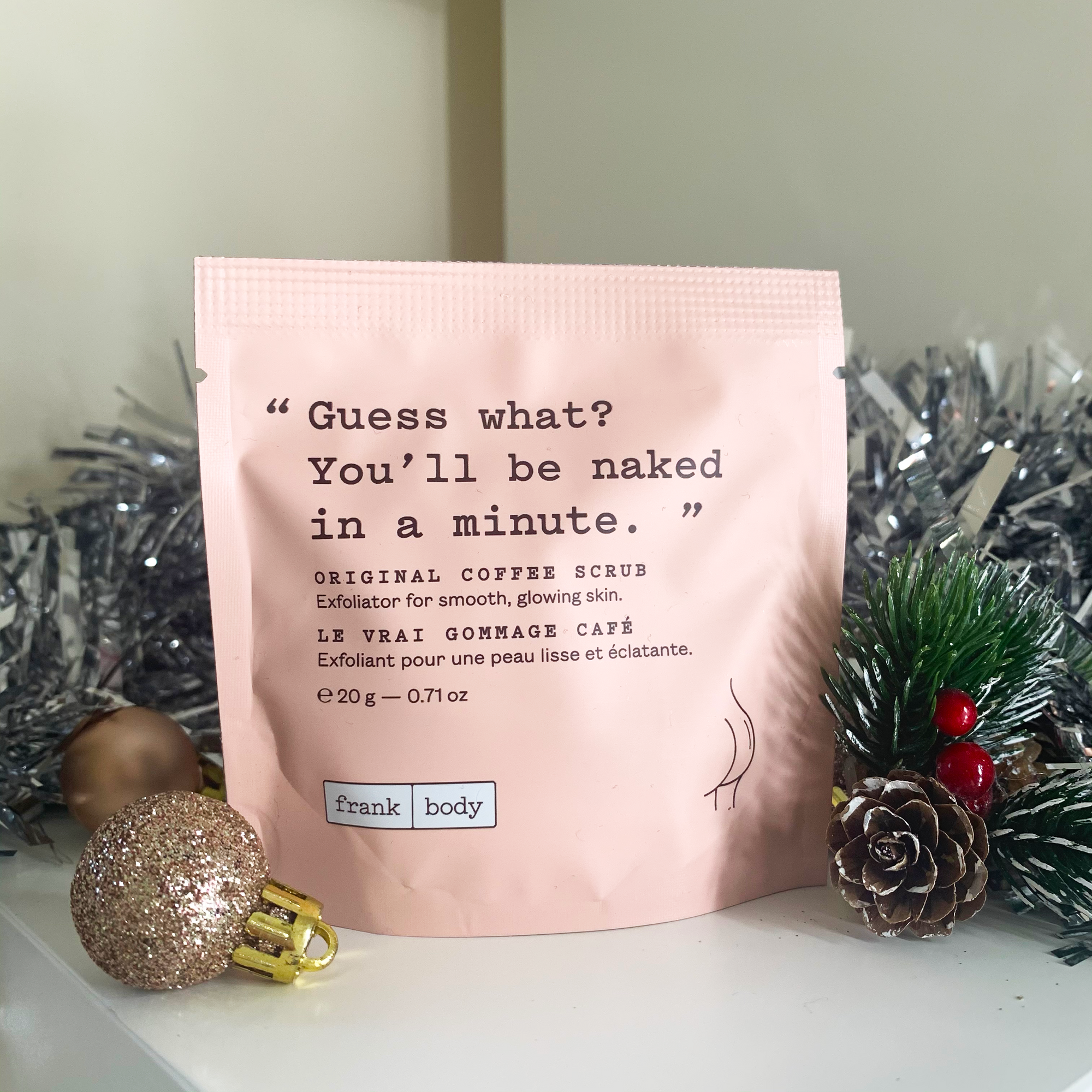 12. GLOW RECIPE – WATERMELON GLOW SLEEPING MASK
Worth £3.93
This cute little pot is from Glow Recipe and contains their Watermelon Glow Sleeping Mask. It contains amino-acid rich watermelon extract, hyaluronic acid and AHA's so it exfoliates and clarifies your skin overnight, giving the skin a radiant complexion.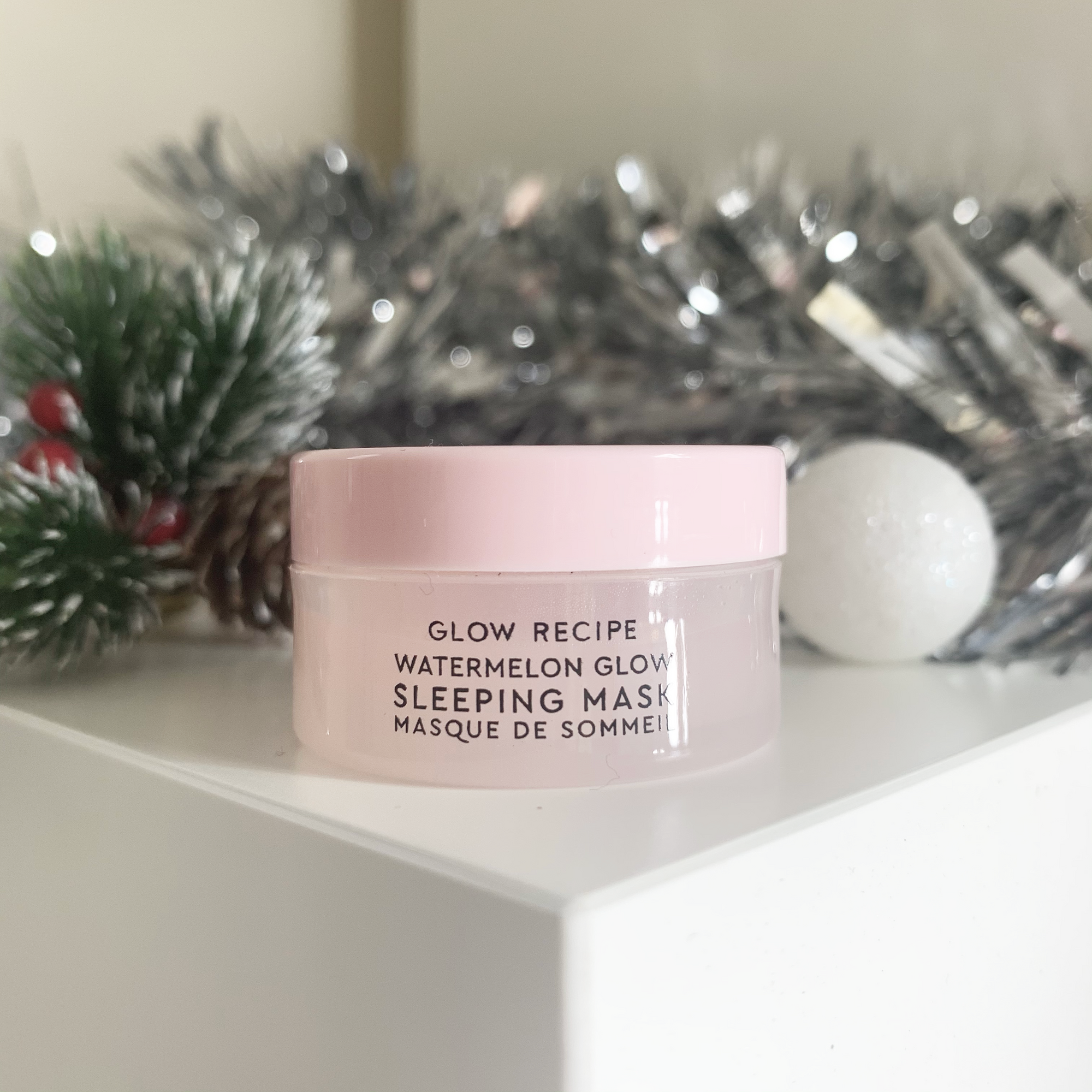 13. SUNDAY RILEY – GOOD GENES GLYCOLIC ACID TREATMENT
Worth £11.84
The very well known Good Genes from Sunday Riley is next! This gorgeous deluxe mini is the perfect size to try this product out and see what you think.
It contains purified glycolic acid which works to penetrate the deeper layers of your skin and remove dirt and impurities from your pores. It also repairs sun damage, is brightening and combats fine lines and wrinkles.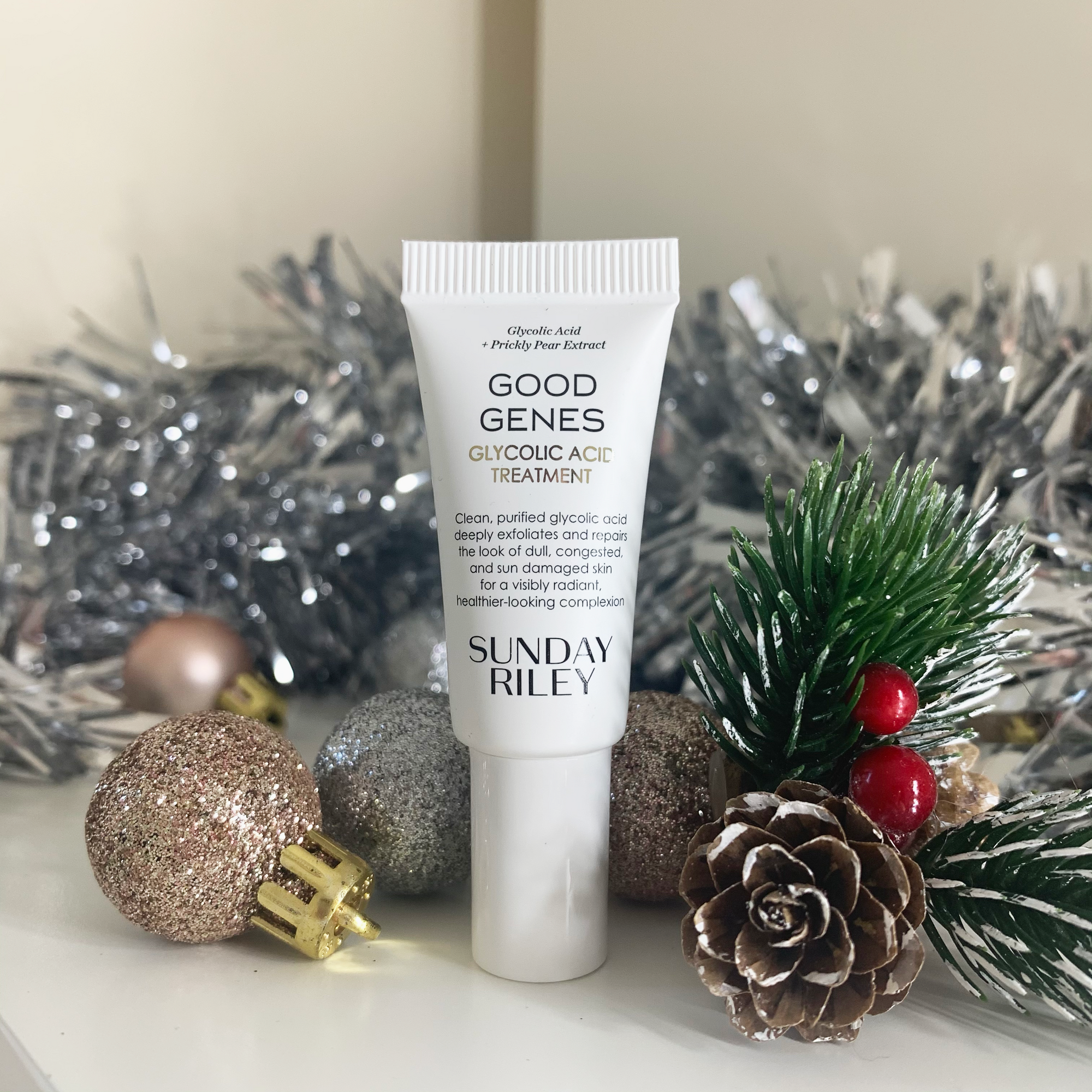 14. ECOOKING – HAND CREAM
Worth £7.50
An essential for anyone at the moment, right? With all the hand washing and alcohol gels I'm sure that everyone's hands are in need of a little TLC. This deluxe mini (which looks full sized!) from Ecooking is here to rescue our dry hands.
It contains apricot seed, almond, sesame, jojoba oil and aloe vera to deeply nourish the hands, hydrate and smooth the skin. It also protects the skin on the hands from external environmental aggressors.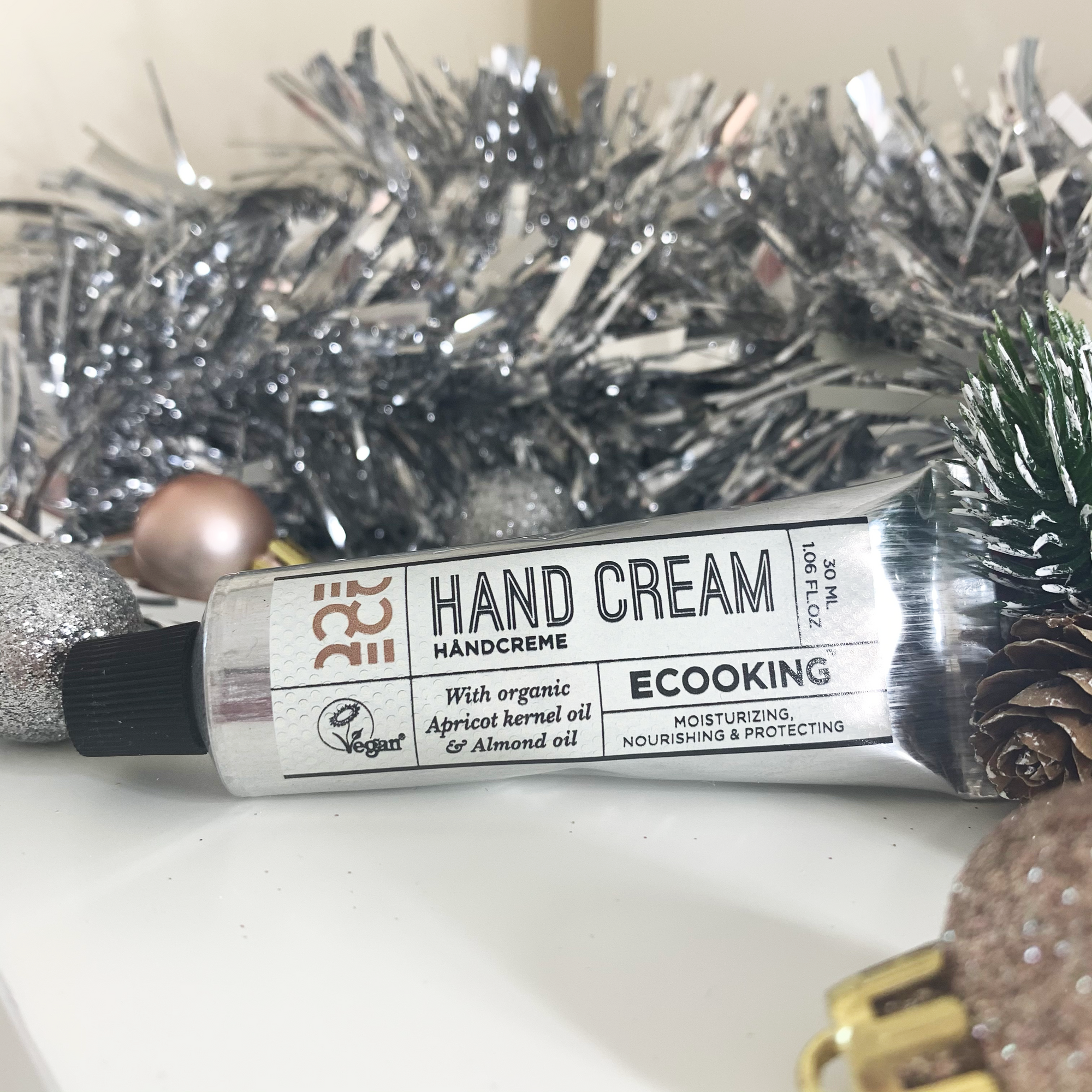 15. FENTY BEAUTY – MATCH STIX SHIMMER SKINSTICK
Worth £21.00
My favourite product in the Advent Calendar so far is this Match Stix Shimmer Skinstick from Fenty Beauty! It's full sized too and is worth £21!
It's a gorgeous cream highlight stick which can be used to highlight the usual areas, cheekbones, brow bones etc, but also the collarbones if wearing a lower cut top. The formula is super creamy but also lightweight and the shimmer is so pretty!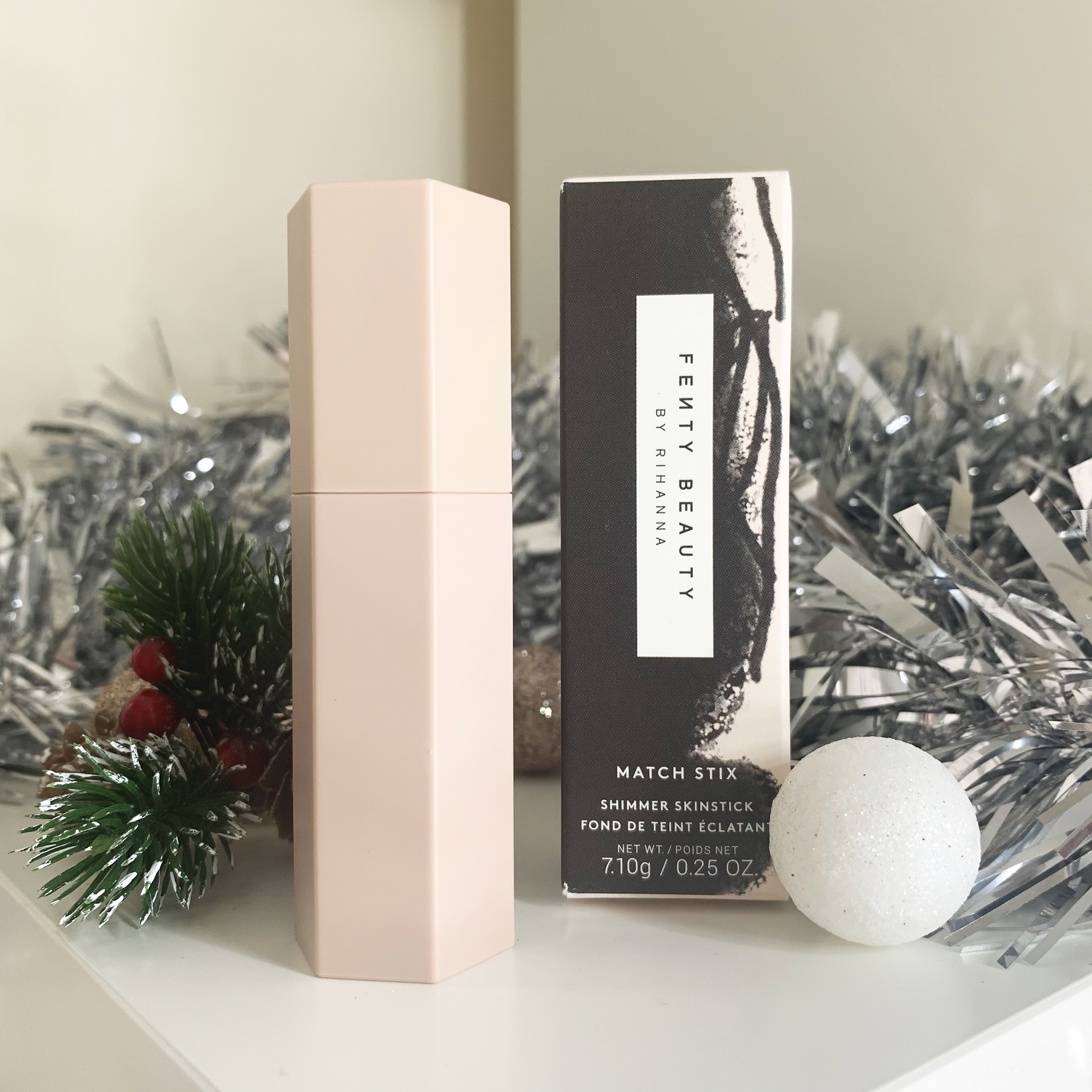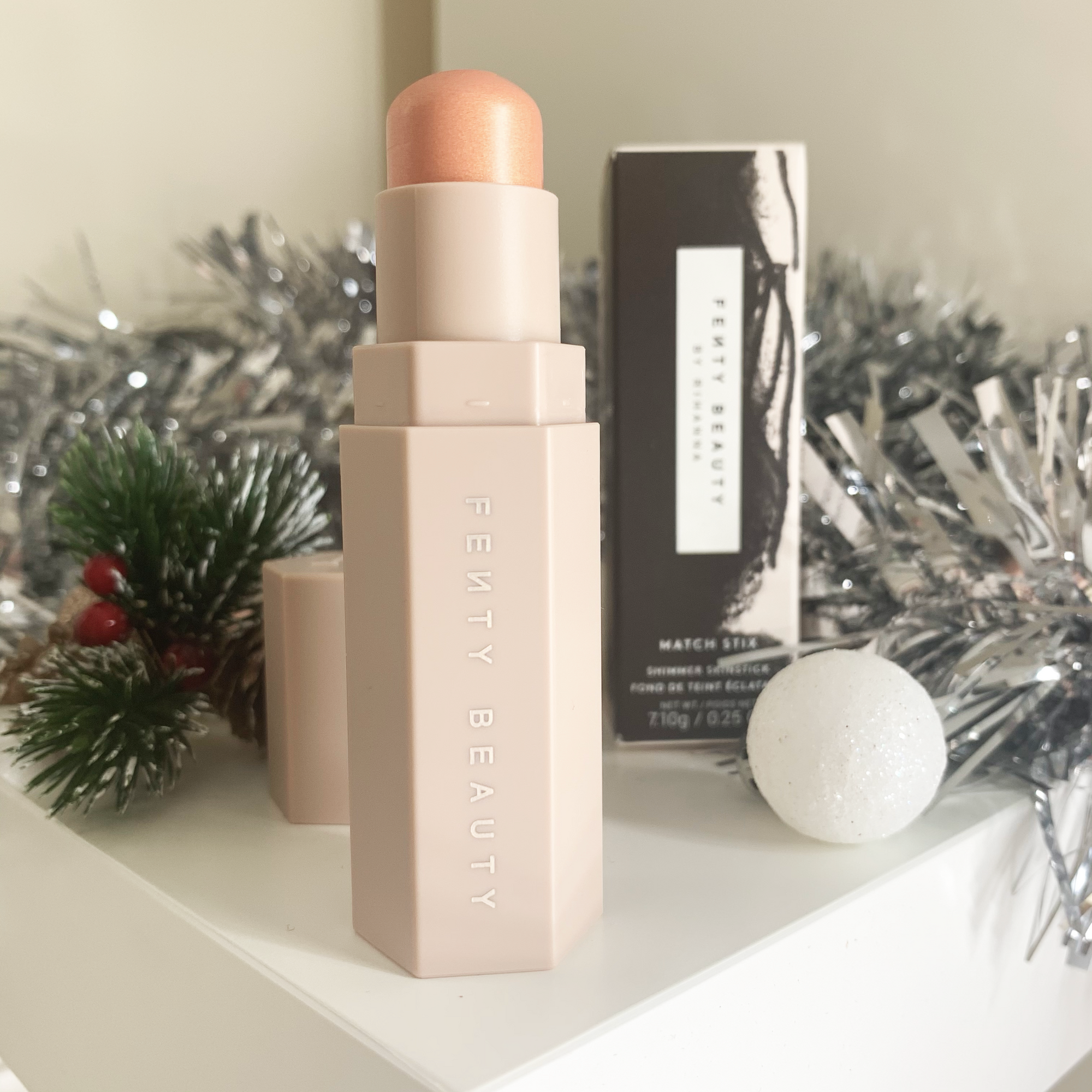 16. BAREMINERALS – PRIME TIME FOUNDATION PRIMER
Worth £6.00
Bareminerals are another of my fave skincare brands and this primer is incredible. Prime Time is a mineral based primer which contains plant extracts, antioxidants and vitamins C and E.
It works to reduce fine lines and large pores whilst also reducing excess oil to give you the perfect base for applying your makeup.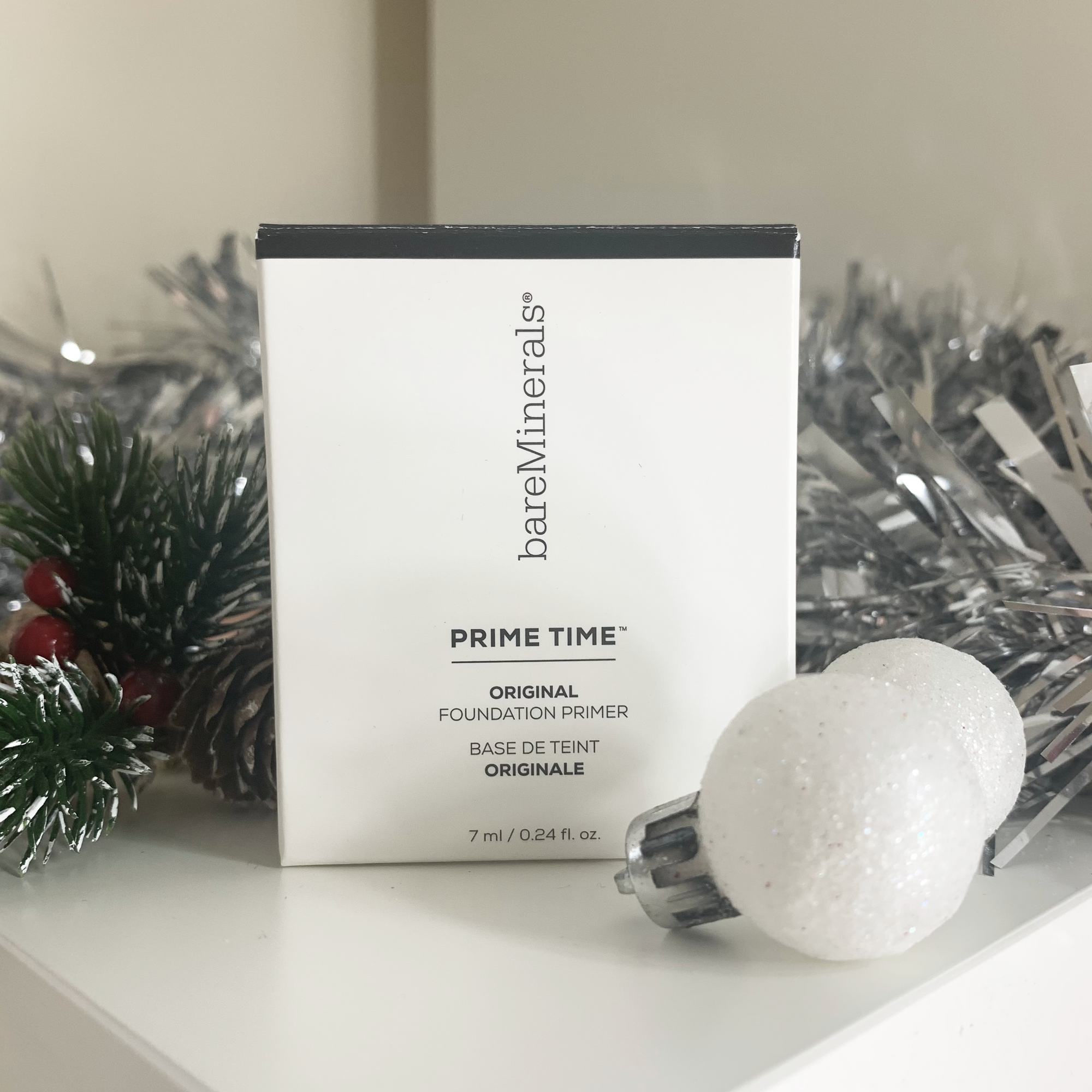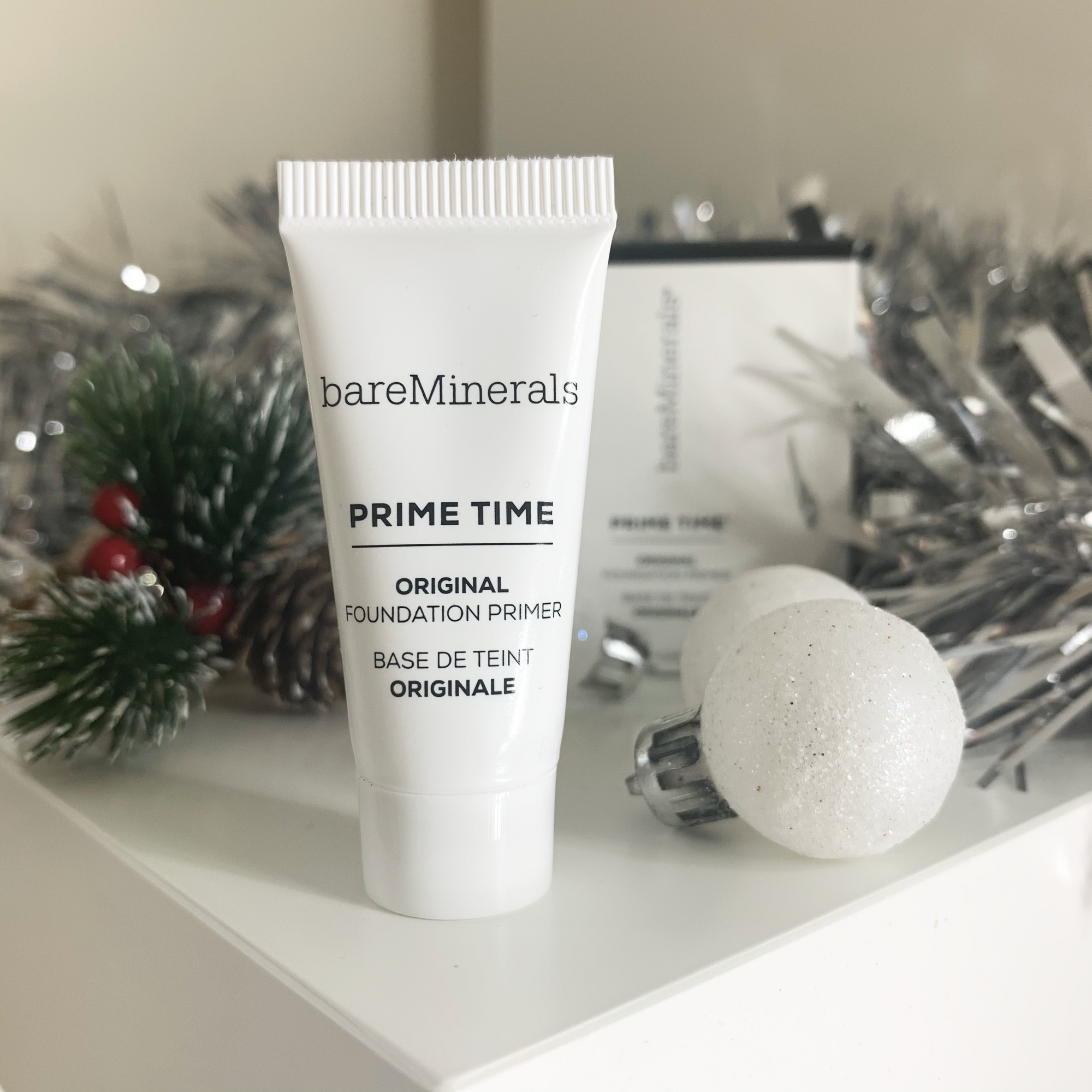 17. THE BODY SHOP – HIMALAYAN CHARCOAL PURIFYING GLOW MASK
Worth £6.00
The Body Shop Himalayan Charcoal purifying glow mask is a blogger fave and so it should be. The results from using this mask are unreal.
It's 100% vegan and works to draw out impurities from the skin whilst reducing the appearance of pores. It makes skin look incredible! It contains bamboo charcoal, green tea leaves and organic tea tree oil so it smells super refreshing too!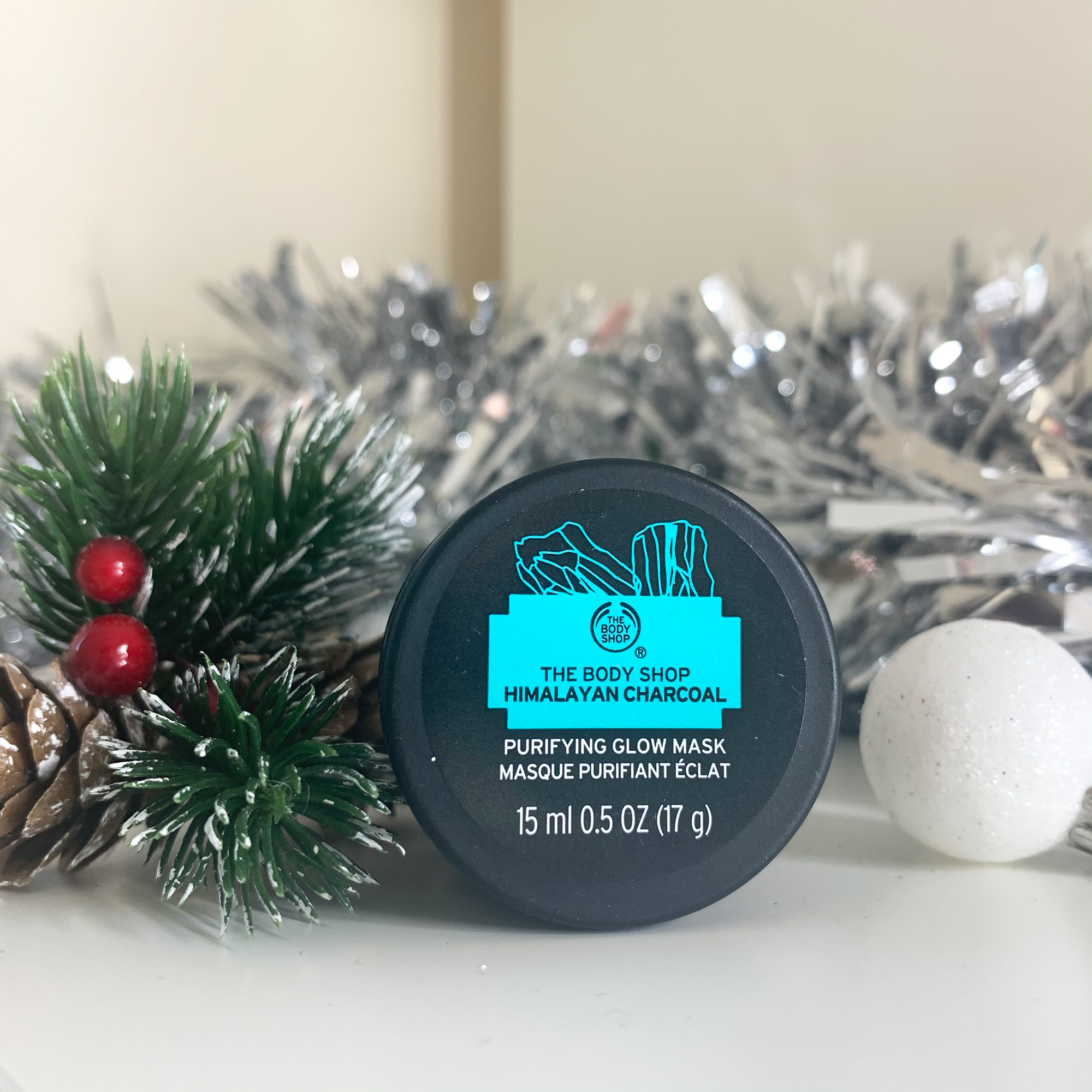 18. SLEEK MAKEUP – LOOSE PIGMENT
Worth £5.49
Another makeup product next and this is in keeping with the Christmas theme too! The Loose Pigment from Sleek is a gorgeous bronze gold colour and it the perfect glittery pigment to create party looks!
Use as an eyeshadow or apply with a defining brush to create an eyeliner look across the top lash line!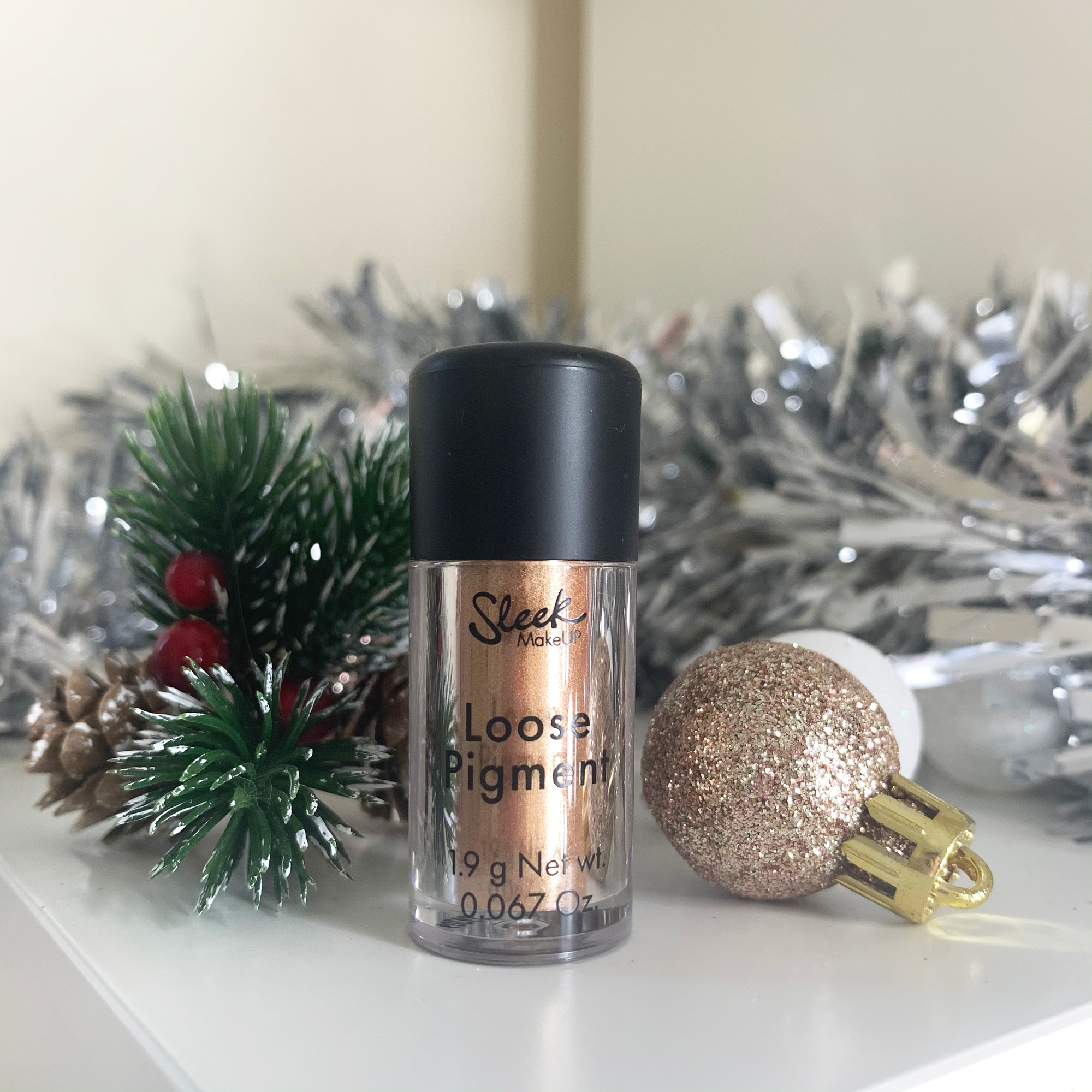 19. THE VINTAGE COSMETIC COMPANY – POLLY BOW MAKEUP HEADBAND
Worth £6.99
I've never seen anything like this in an Advent Calendar before but it's such an incredible surprise!
The Polly Bow Makeup Headband from The Vintage Cosmetic Company is the ultimate accessory when you're having a pamper night. Push all of your hair back and pop this on to keep it out of the way. The material is so soft so you don't need to worry about it damaging your hair.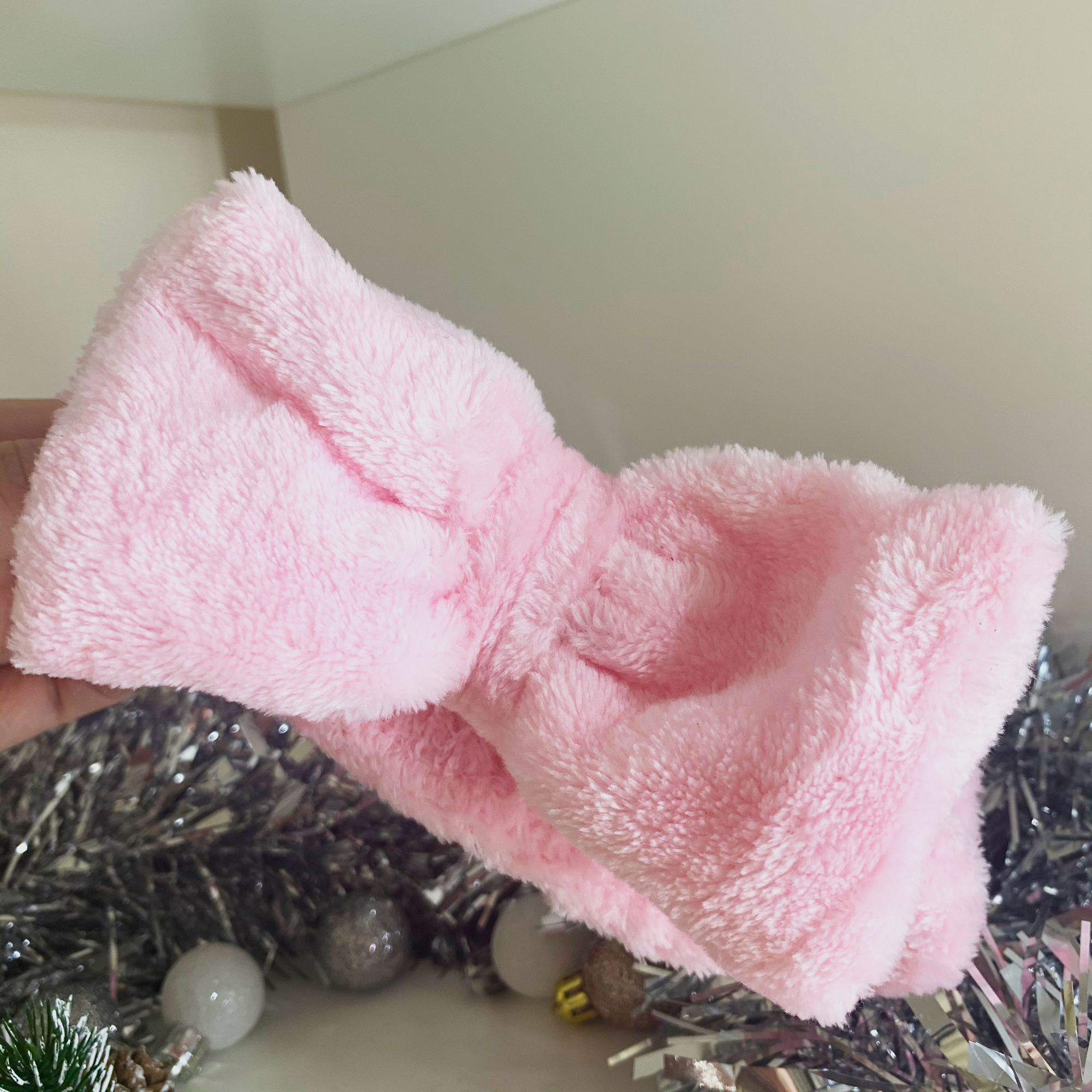 20. HUDA BEAUTY – POWER BULLET MATTE LIPSTICK – WEDDING DAY
Worth £22.00
Just when you think the Calendar is drawing to a close and the amazing brands have been and gone… Glossybox throw in a product from Huda Beauty. And it's none other than a Power Bullet Matte Lipstick!
This gorgeous shade is 'Wedding Day' and is the perfect autumn/winter cool nude shade. Whilst it's a matte lipstick it leaves lips super hydrated.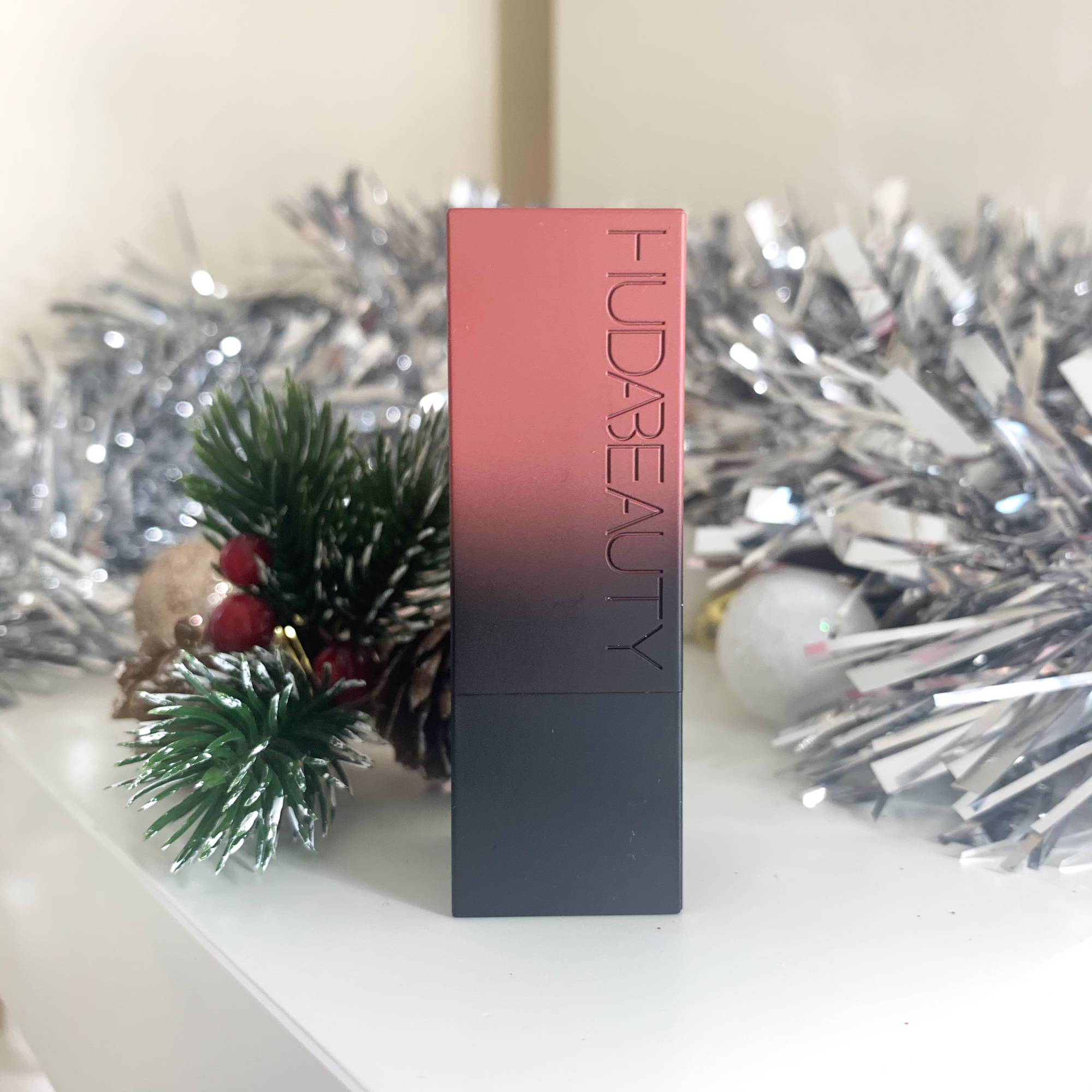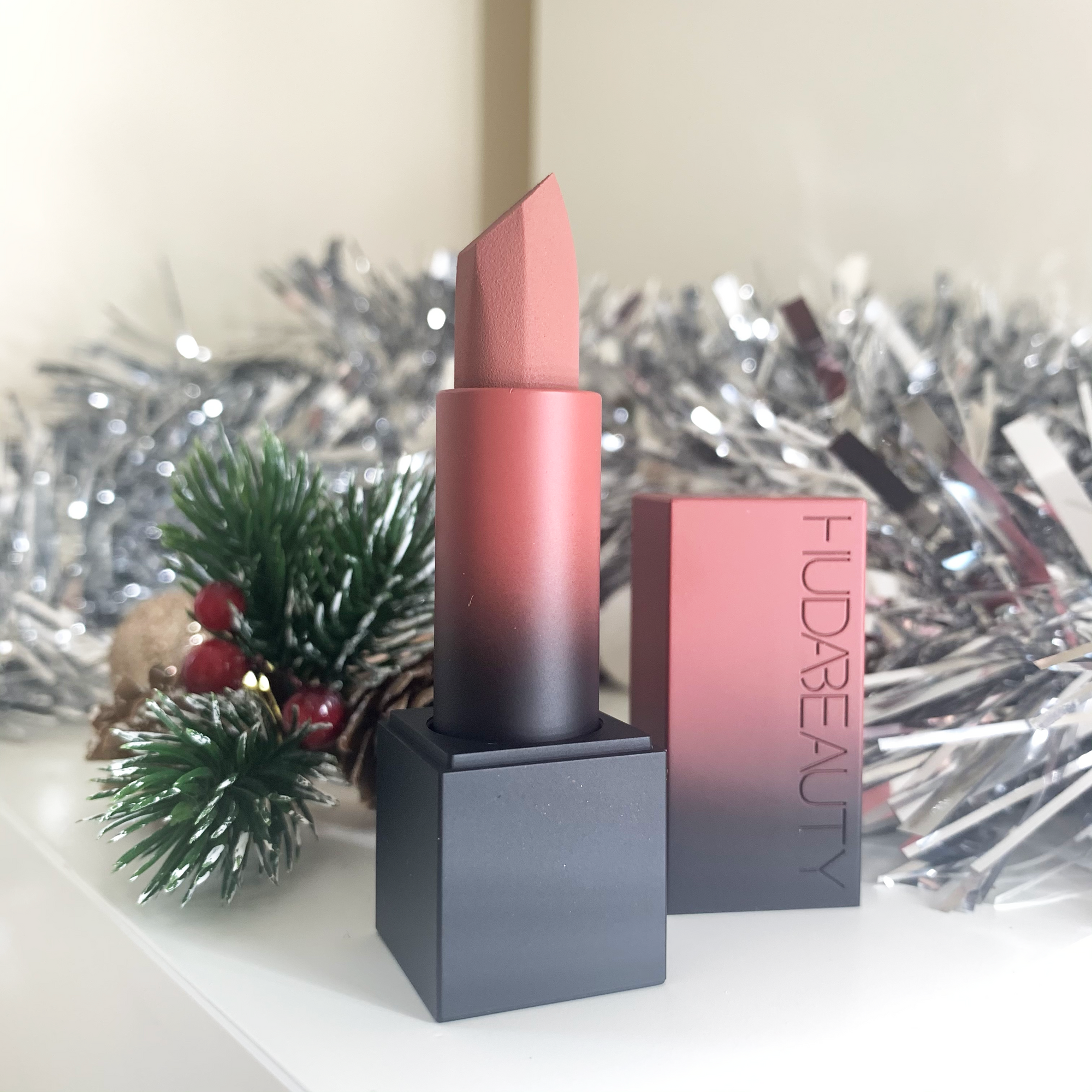 21. AVANT SKINCARE – 3-IN-1 HYALURON FILLER COLLAGEN EYE FORMULA
Worth £99.00
The incredible brands just keep on coming! Next is the 3 in 1 Hyaluron Filler Collagen Eye Formula from Avant – another one of my favourite skincare brands! And this little beauty is worth £99! This is worth more than the Advent Calendar itself!
The eye cream contains hyaluronic acid and collagen to hydrate skin and improve elasticity whilst smoothing out fine lines and wrinkles.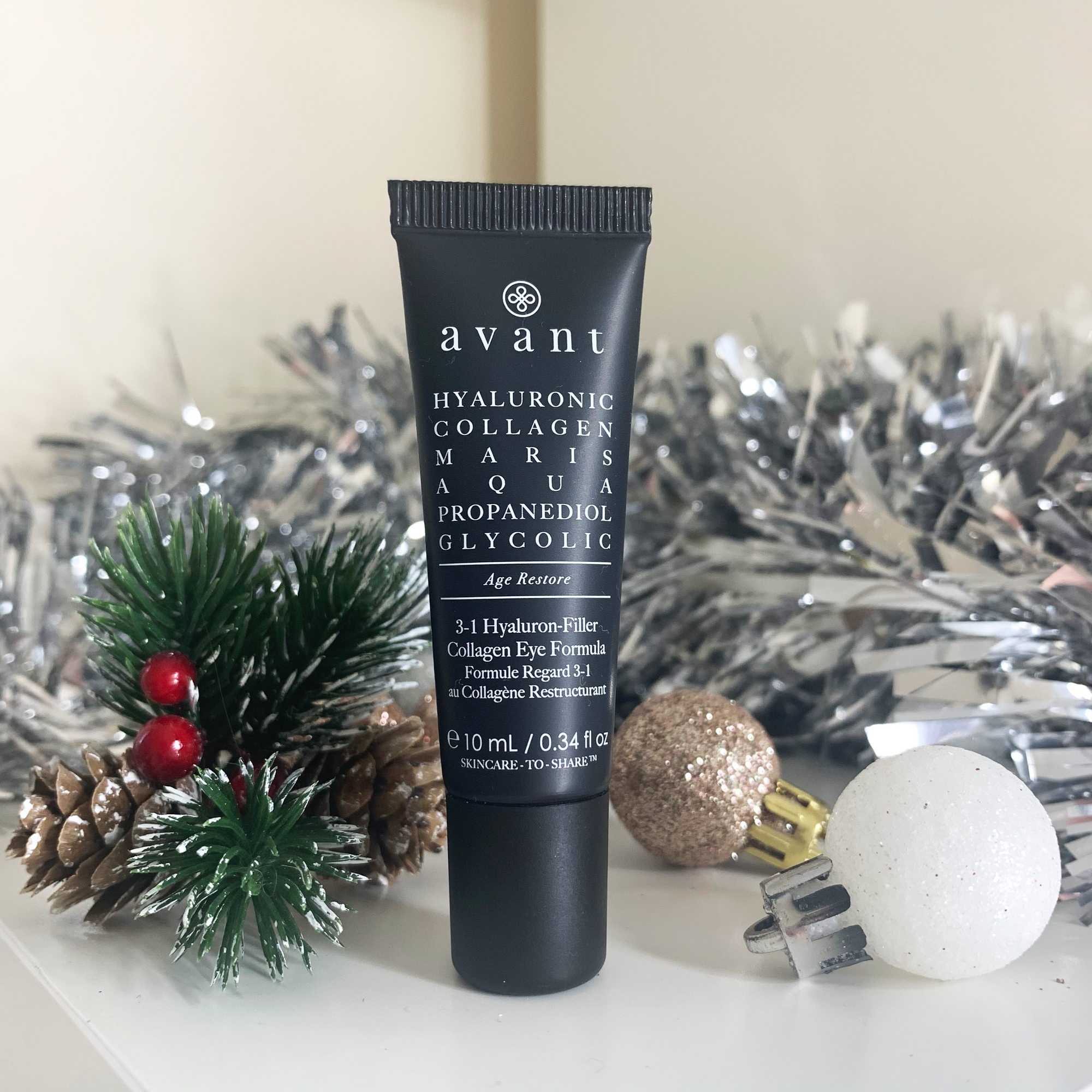 22. DERMALOGICA – DAILY MICROFOLIANT
Worth £13.50
One of Dermalogica's most popular products is in box 22 – the Daily Microfoliant. It contains a blend of rice bran, white tea and liquorice and works to exfoliate the skin, removing dead skin cells and evening out the skin tone.
This product is slightly different in that it's a powder that you dispense into your hand and add water to.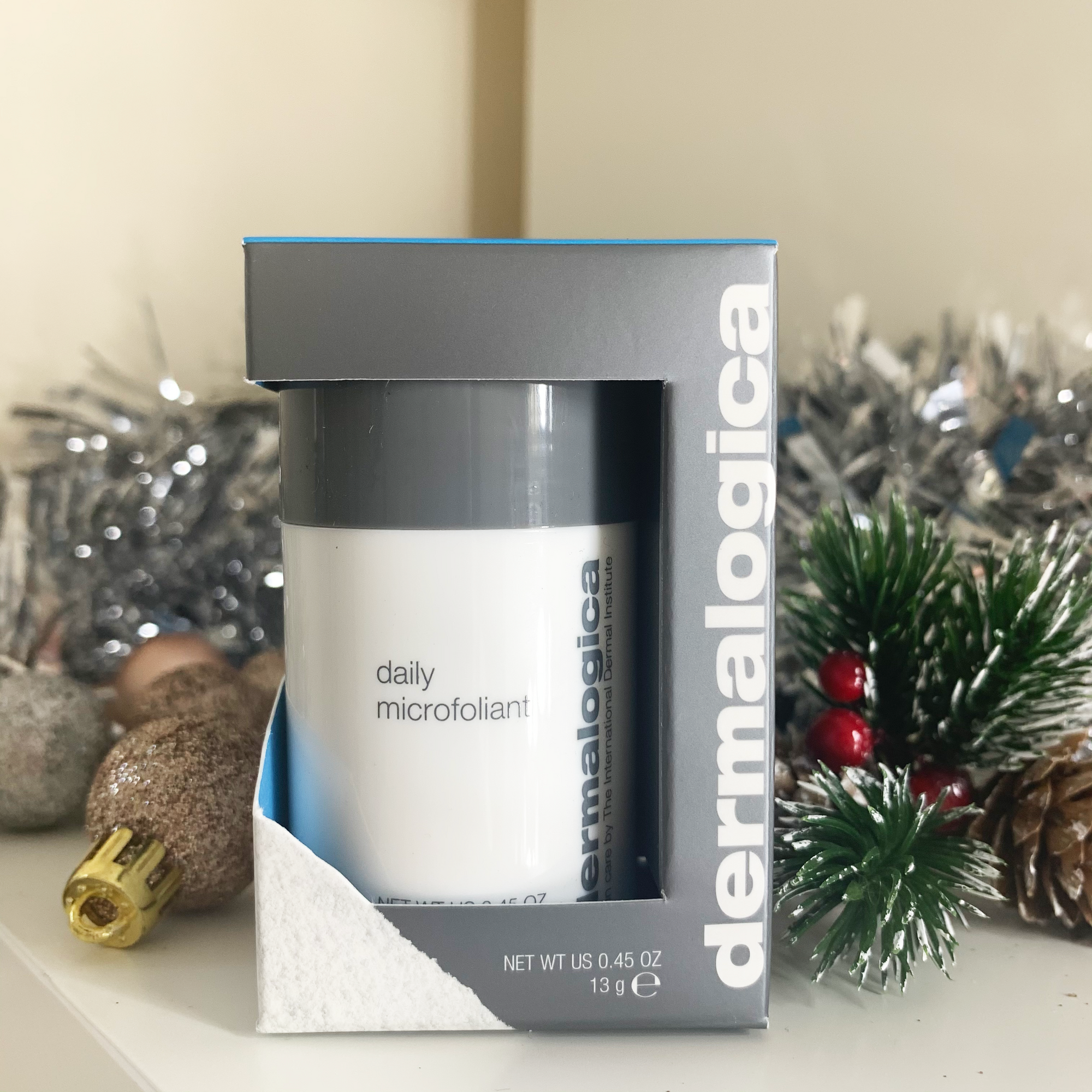 23. KVD VEGAN BEAUTY – GO BIG OR GO HOME MASCARA TROOPER BLACK
Worth £5.00
Box number 23 holds a Kat Von D Beauty product! The Go Big or Go Home Mascara in Trooper Black is here for us to try! It's a highly pigmented plant based formula and is said to last all day without smudging.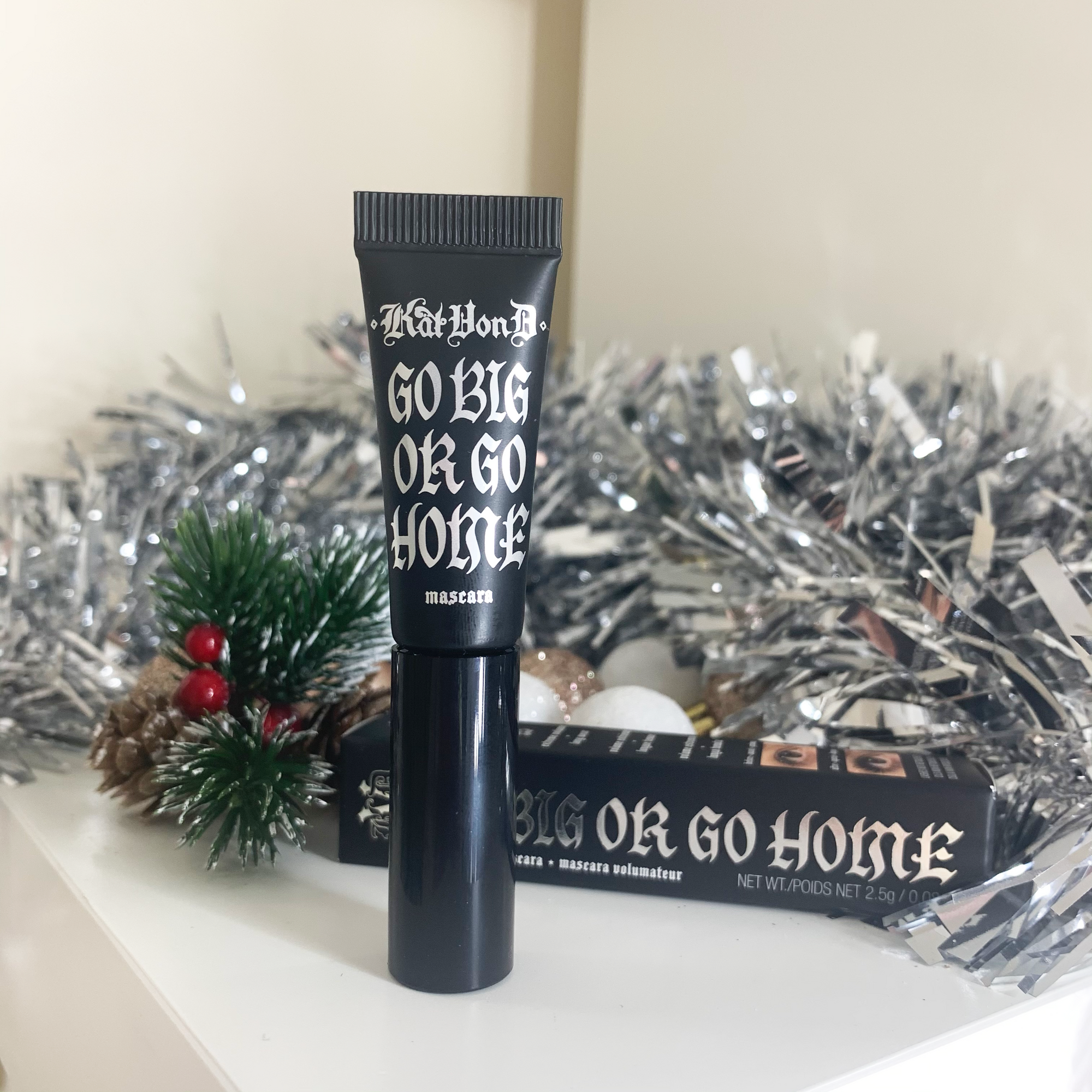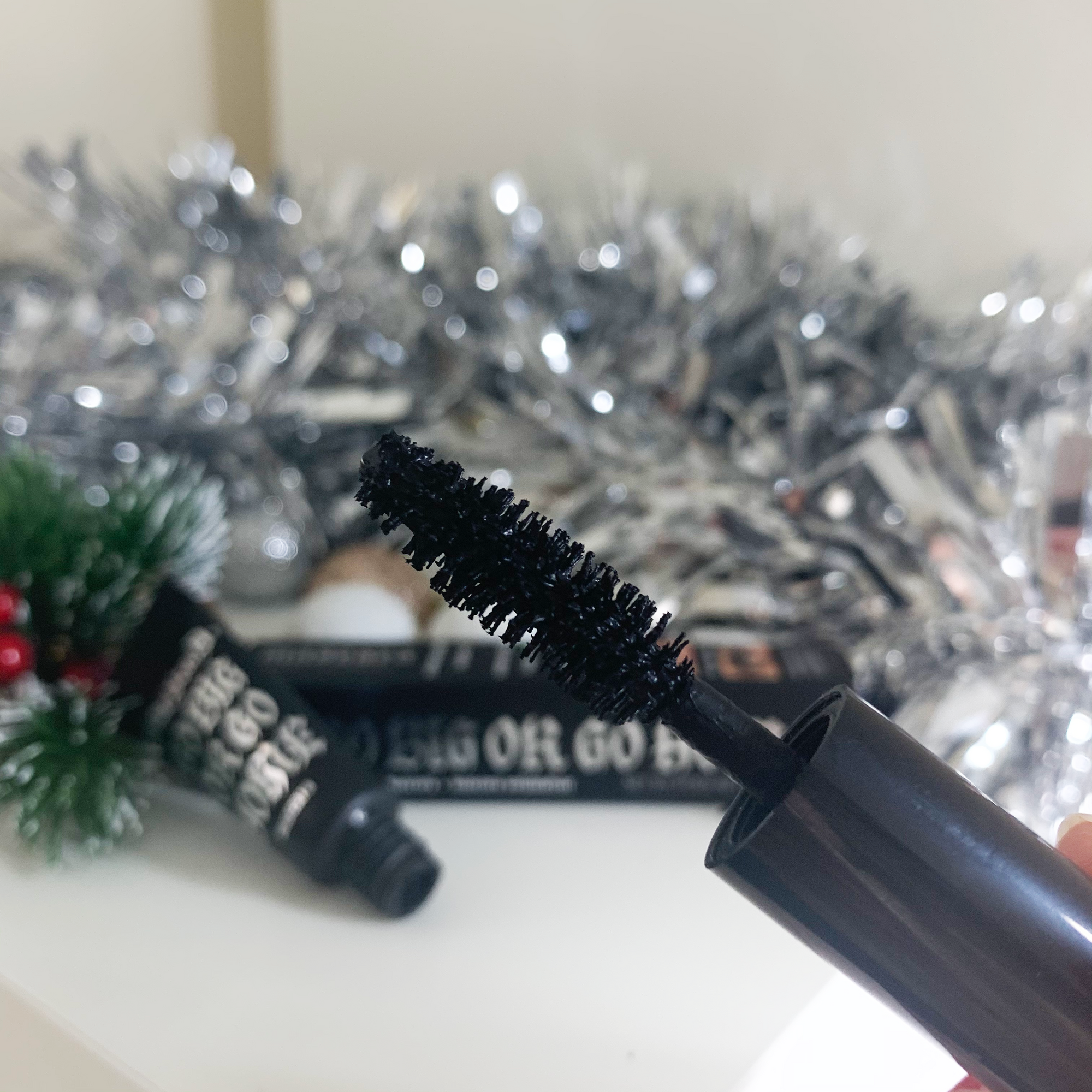 24. NAILS INC. – VICTORIA NAIL POLISH
Worth £15.00
Like last year's Glossybox Advent Calendar, on Christmas Eve we receive a nail varnish to get our nails ready for the big day! This year the Nails Inc polish is in the shade Victoria and is a deep berry shade – very wintery!
Nails Inc are known for their incredible brushes which makes the application of the nail varnish so easy!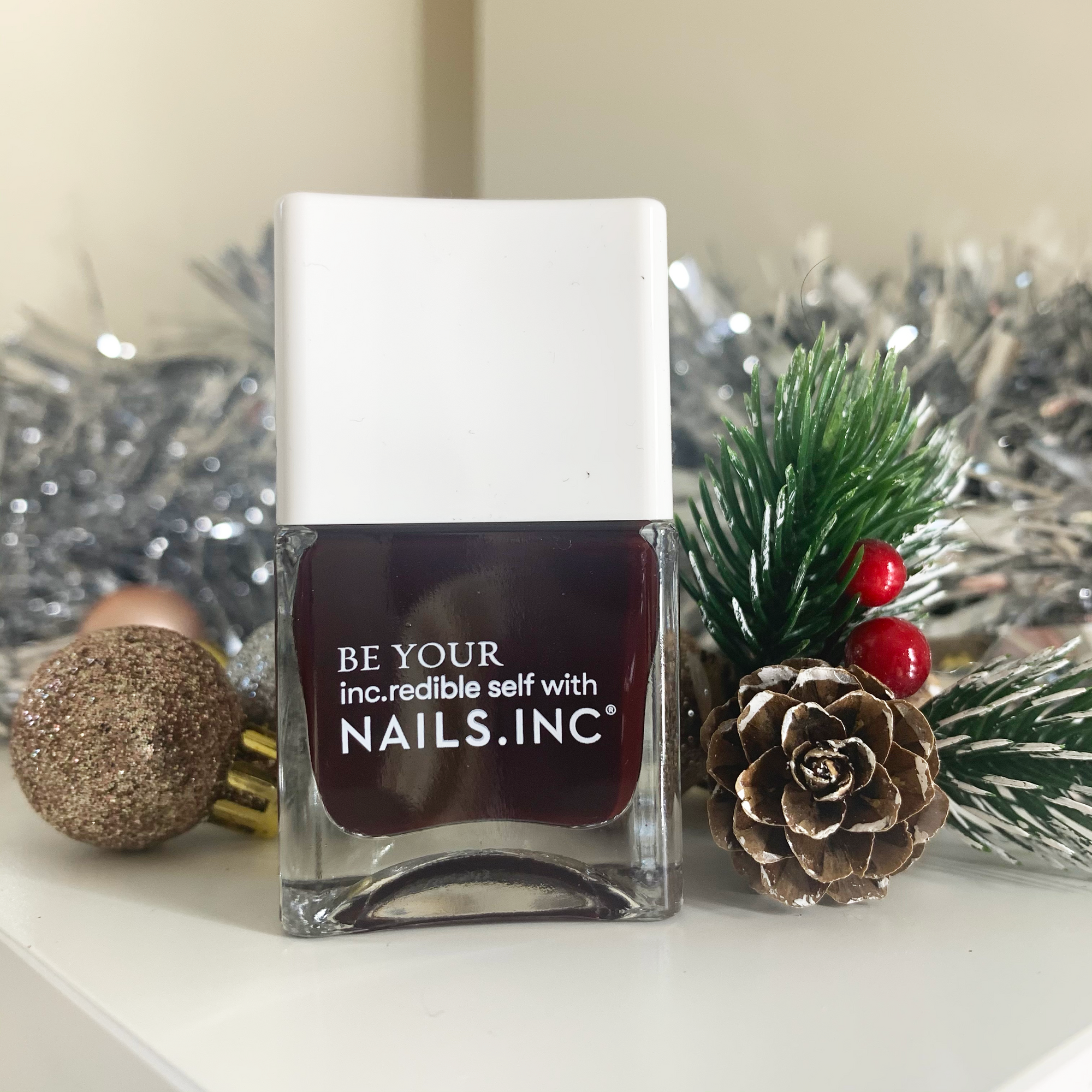 25. ICONIC LONDON – DAY TO SLAY EYESHADOW PALETTE
Worth £45.00
And the final box… Christmas Day! The box itself is huge… and inside is a full sized Eyeshadow palette from Iconic London.
The Day to Slay Eyeshadow Palette contains 20 matte, shimmer and glitter eyeshadow shades and the range of shades is just perfect! Whatever the occasion, this eyeshadow palette will help you create the perfect eye look.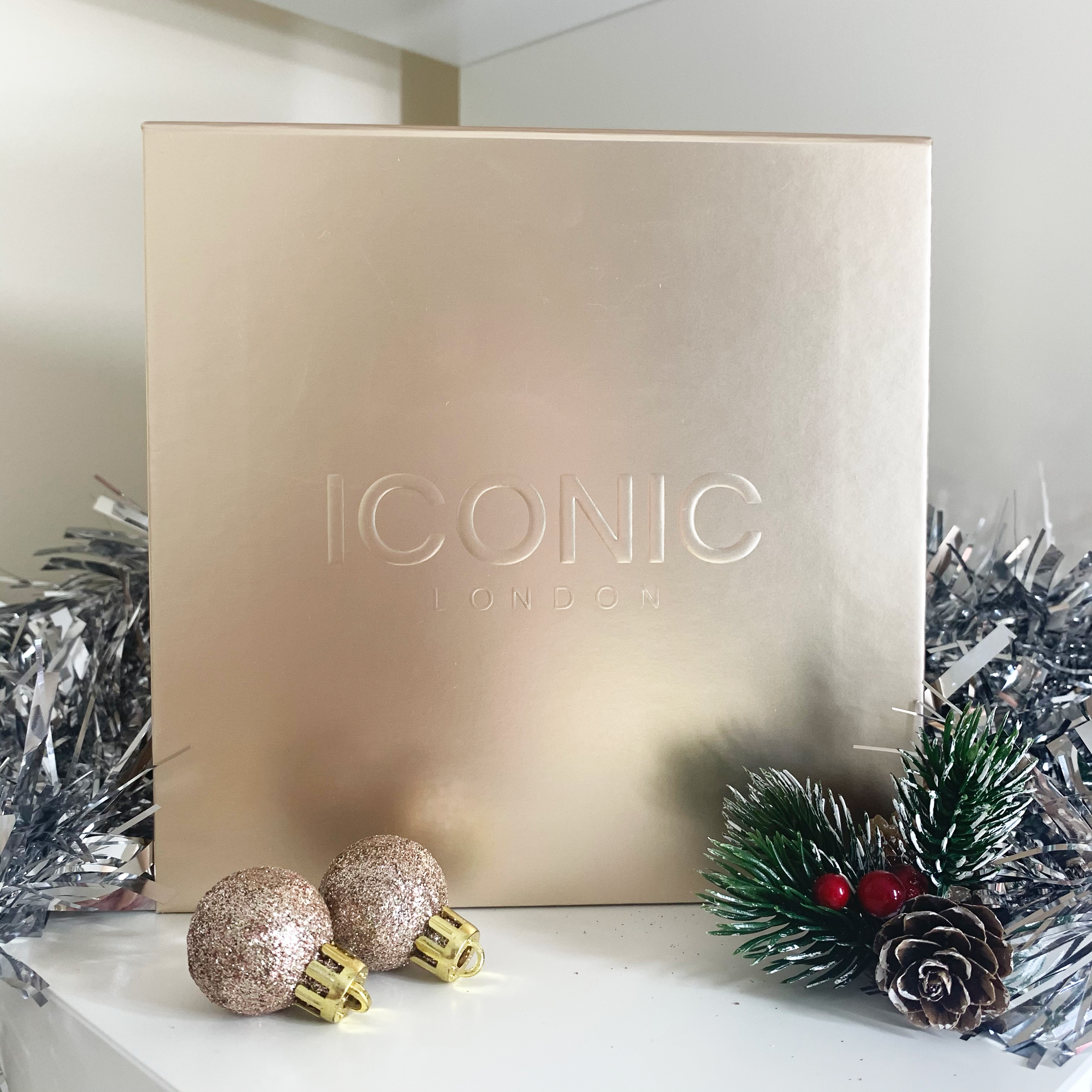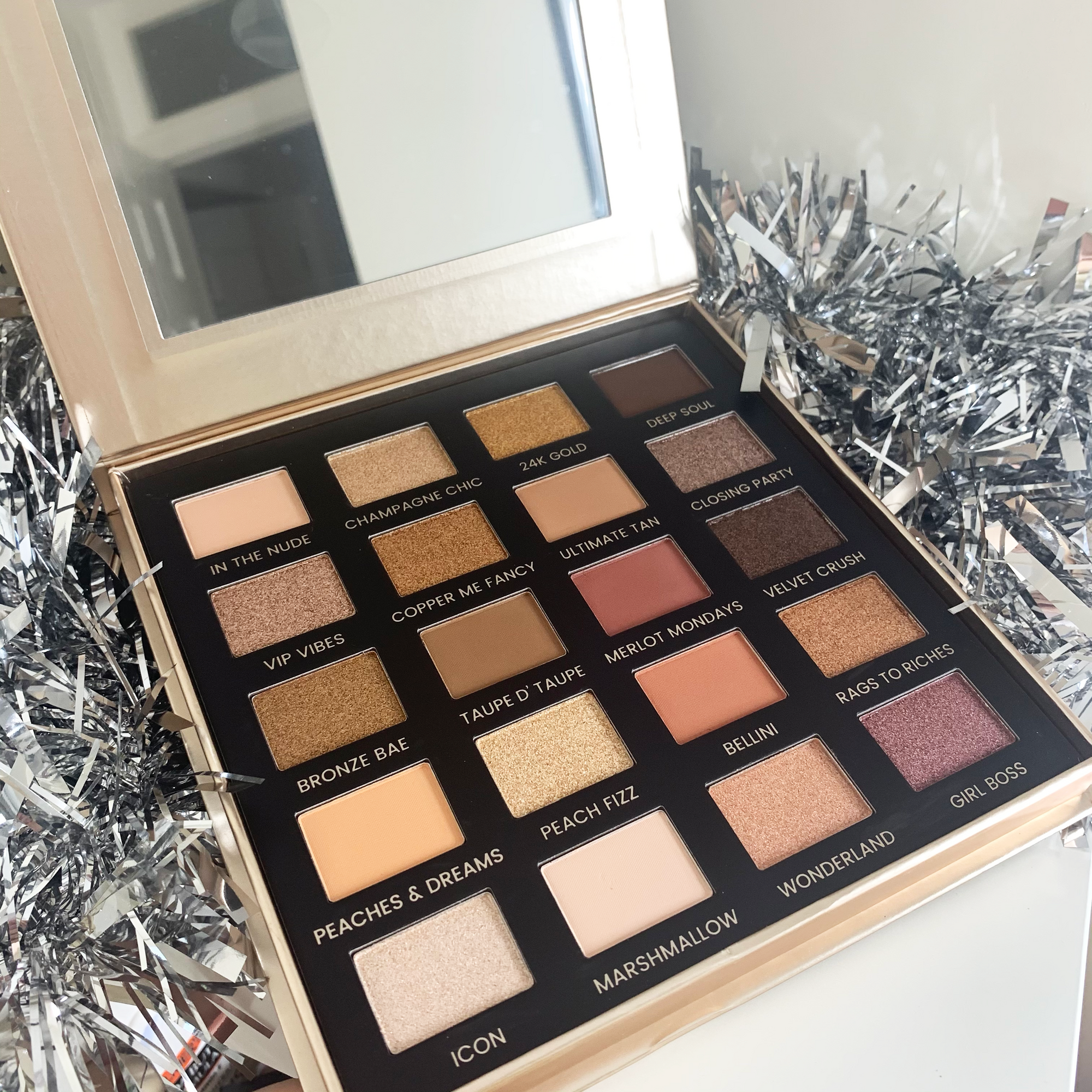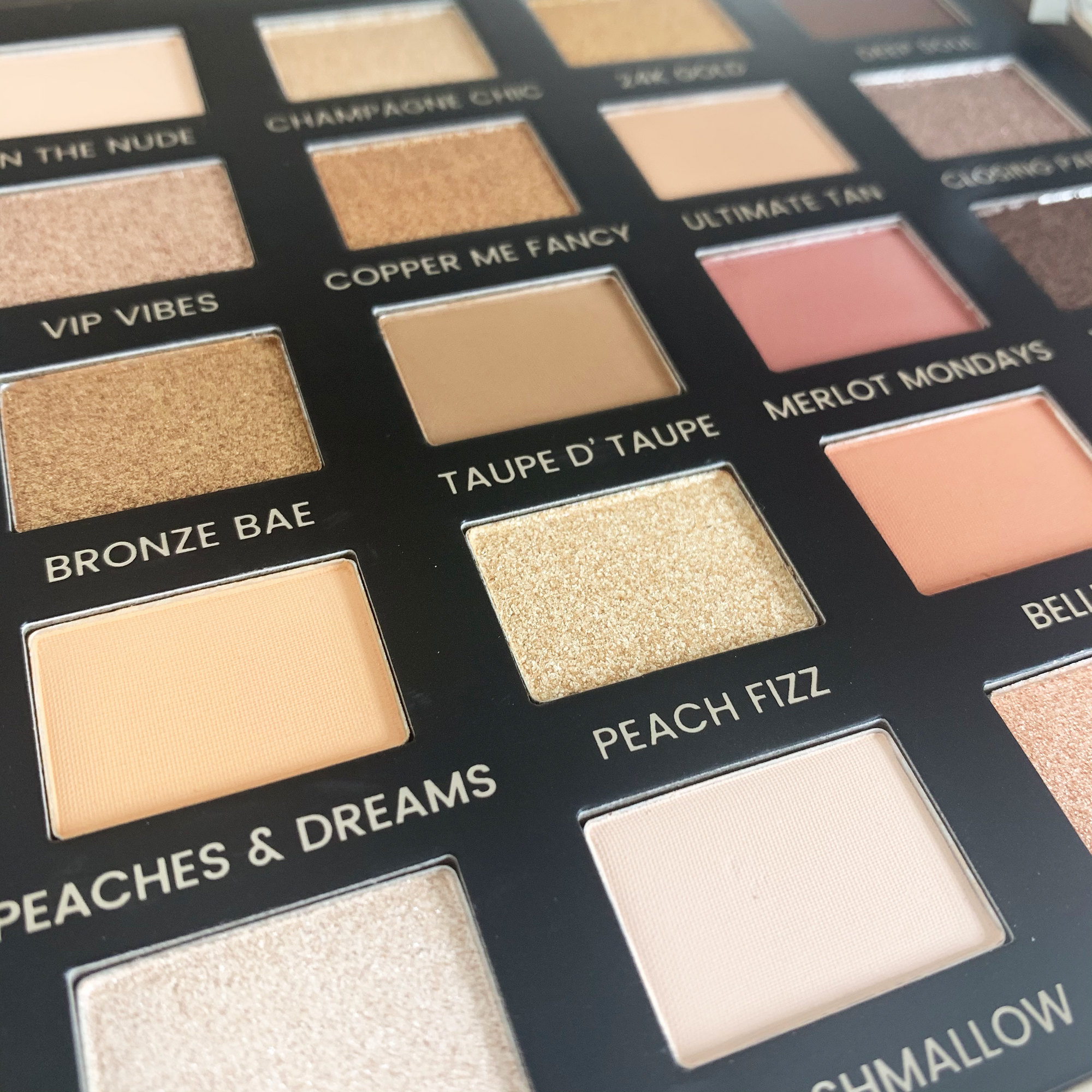 *This calendar was kindly gifted to me with no obligation to share. This doesn't affect my opinions.