August means one thing and one thing only for Glossybox… birthday! August is Glossybox's birthday month and this year we are celebrating 9 years of Glossybox. Wow!
As always, Glossybox have gone above and beyond for this month's box, the design… the theme… the products. They're all incredible and I'm so glad I get to unbox this!
The box design this month isn't the regular baby pink box… it's not even just a box with a fancy design… it's a gorgeous deep pink design with a huge bow around it! It's just stunning. I think this has got to be my all time favourite Glossybox birthday box!
And the theme doesn't stop at the box design, all of the products included in the box this month are pink – Glossybox's favourite colour (and mine). The whole box is an experience to unwrap.
So let's unwrap it and see what's inside!
1. BRUSHWORKS HD WONDER COMPLEXION SPONGE
Worth £5.49
First is the HD Wonder Complexion Sponge from Brushworks, and of course it's pink. A 3-in-1 makeup sponge for applying foundation, concealer and contour with just one product. The sponge is shaped perfectly so you can cover your full face but also reach those more delicate harder to reach areas like the side of the nose.
The sponge is a good level of squish too – not too soft but not too hard… But enough springiness to hold the product and maintain it's shape.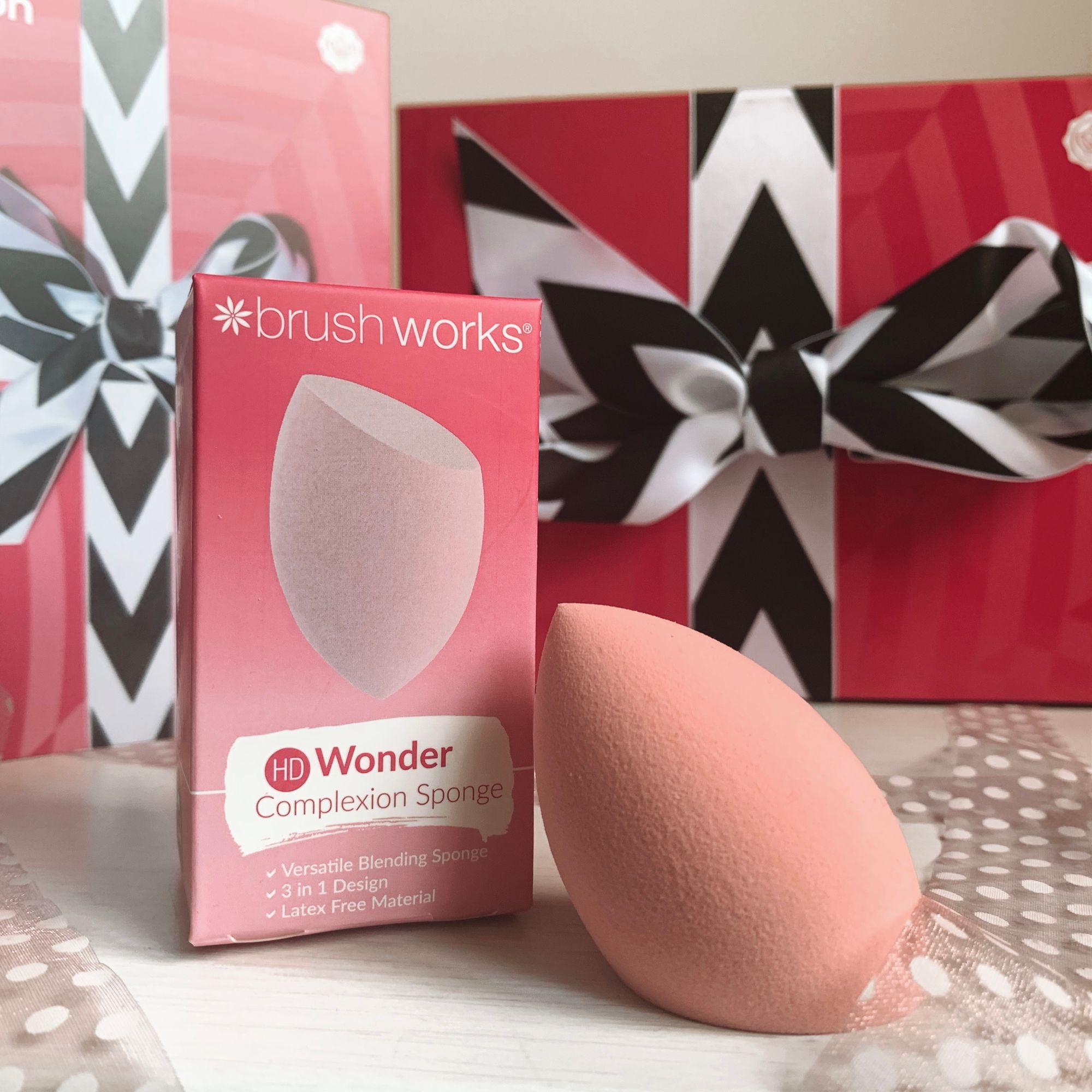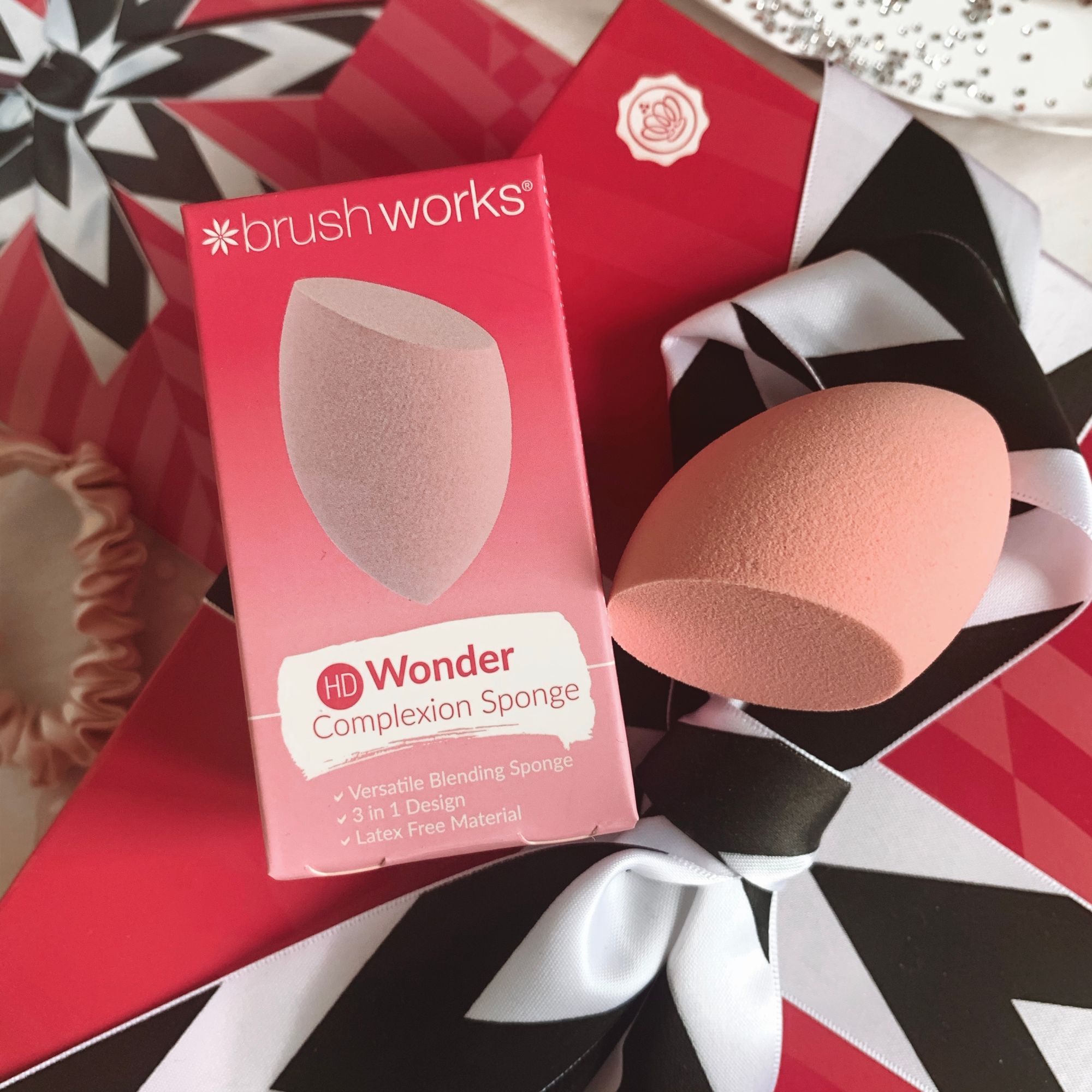 2. MOLTON BROWN DELICIOUS RHUBARB AND ROSE BATH & SHOWER GEL
Deluxe mini worth £7.33
Next is a gorgeous pinky coloured bath and shower gel from Molton Brown in the scent Rhubarb and Rose. These bottles are the best way to try a shower gel before buying the full sized bottle.
The scent from a Molton Brown shower gel lingers on the skin and your skin is going to smell amazing after using this!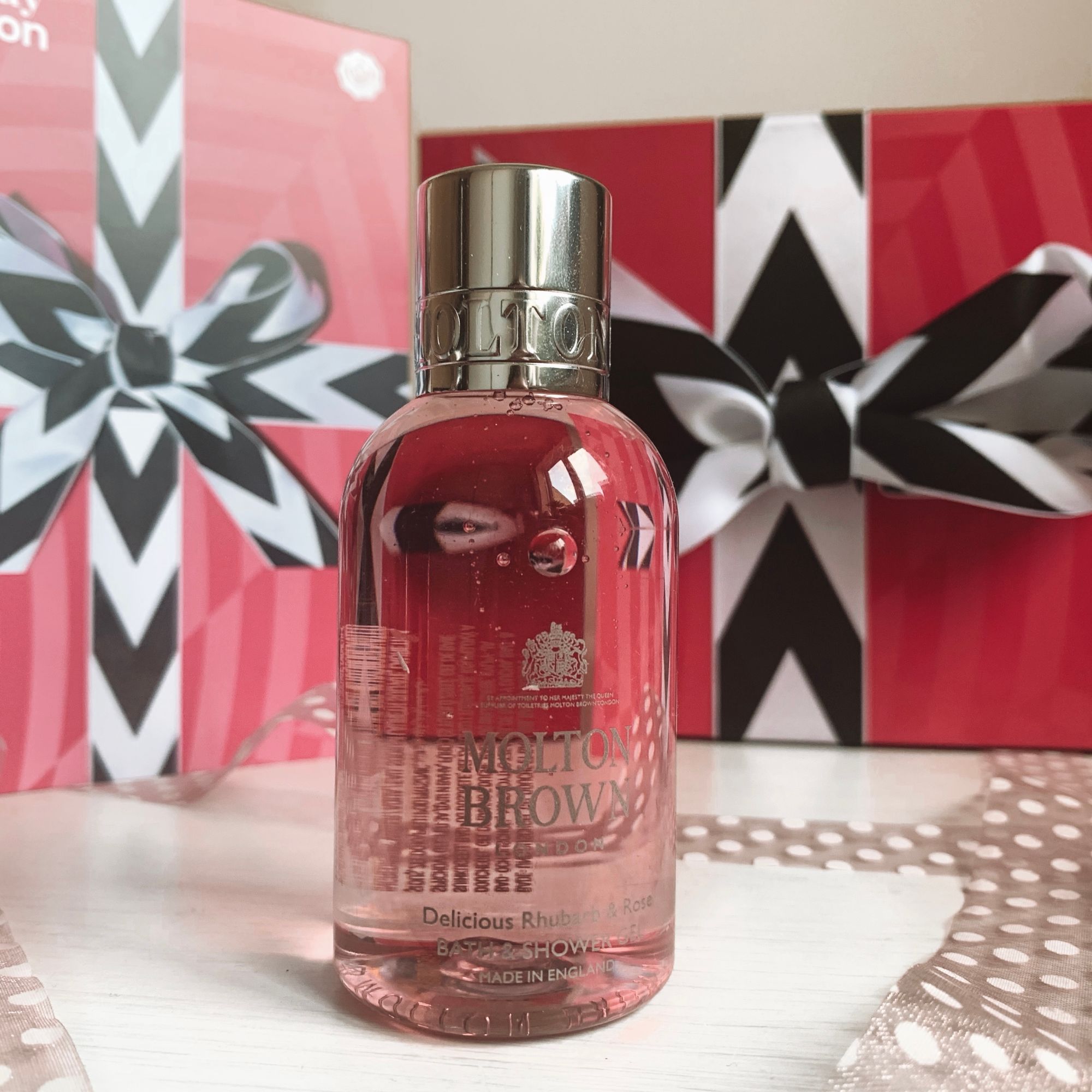 3. HUDA BEAUTY DEMI MATTE CREAM LIPSTICK
Worth £18
The sneak peek product from last month was the HUDA Beauty Demi Matte Cream Lipstick. It's a full sized product worth £18 which is almost double what you pay for the Glossybox itself!
You receive one of 10 shades and the lovely ladies at Glossybox will select a colour for you that matches your online beauty profile. The product applies super smoothly and it's creamy texture leaves a highly pigmented colour on your lips whilst also keeping them hydrated.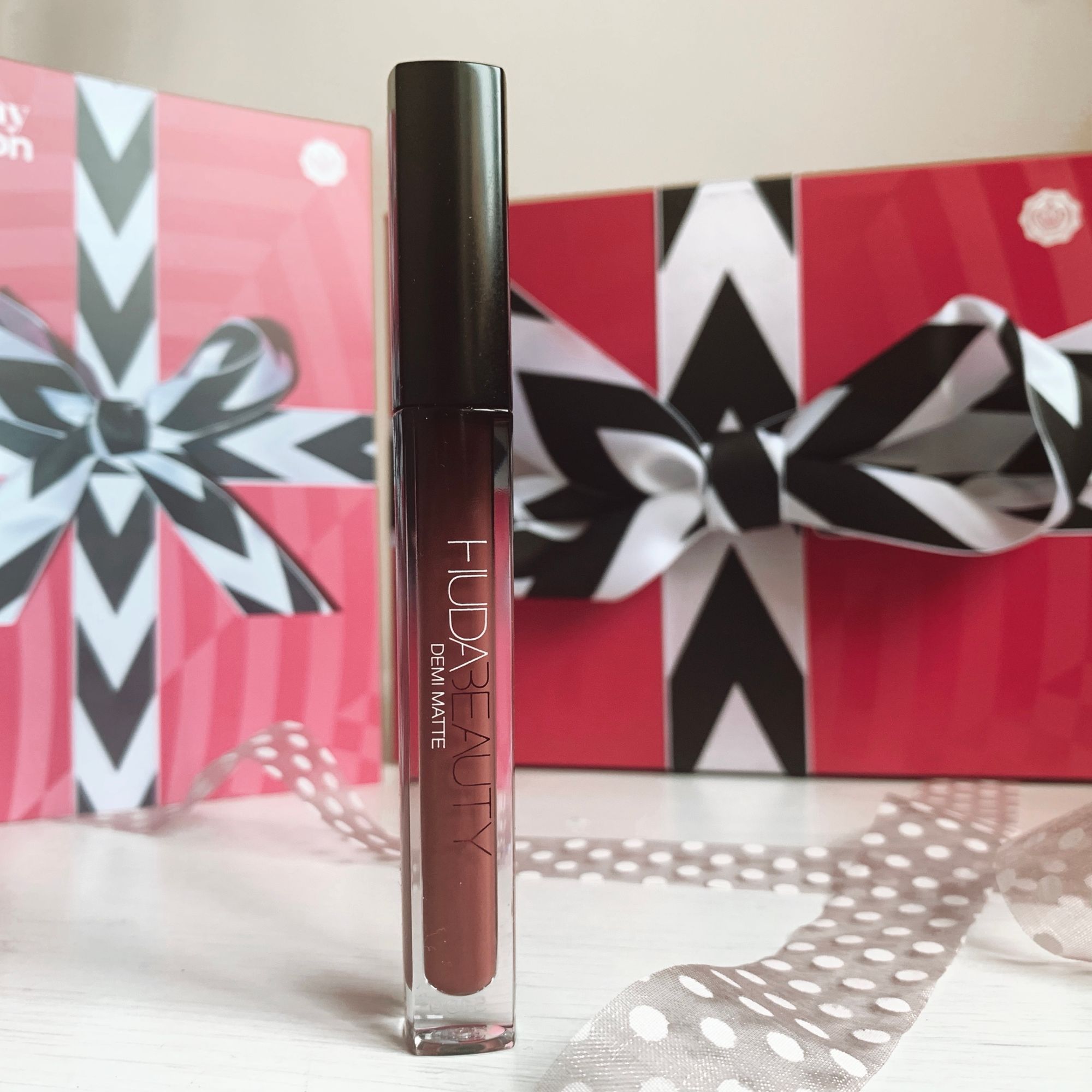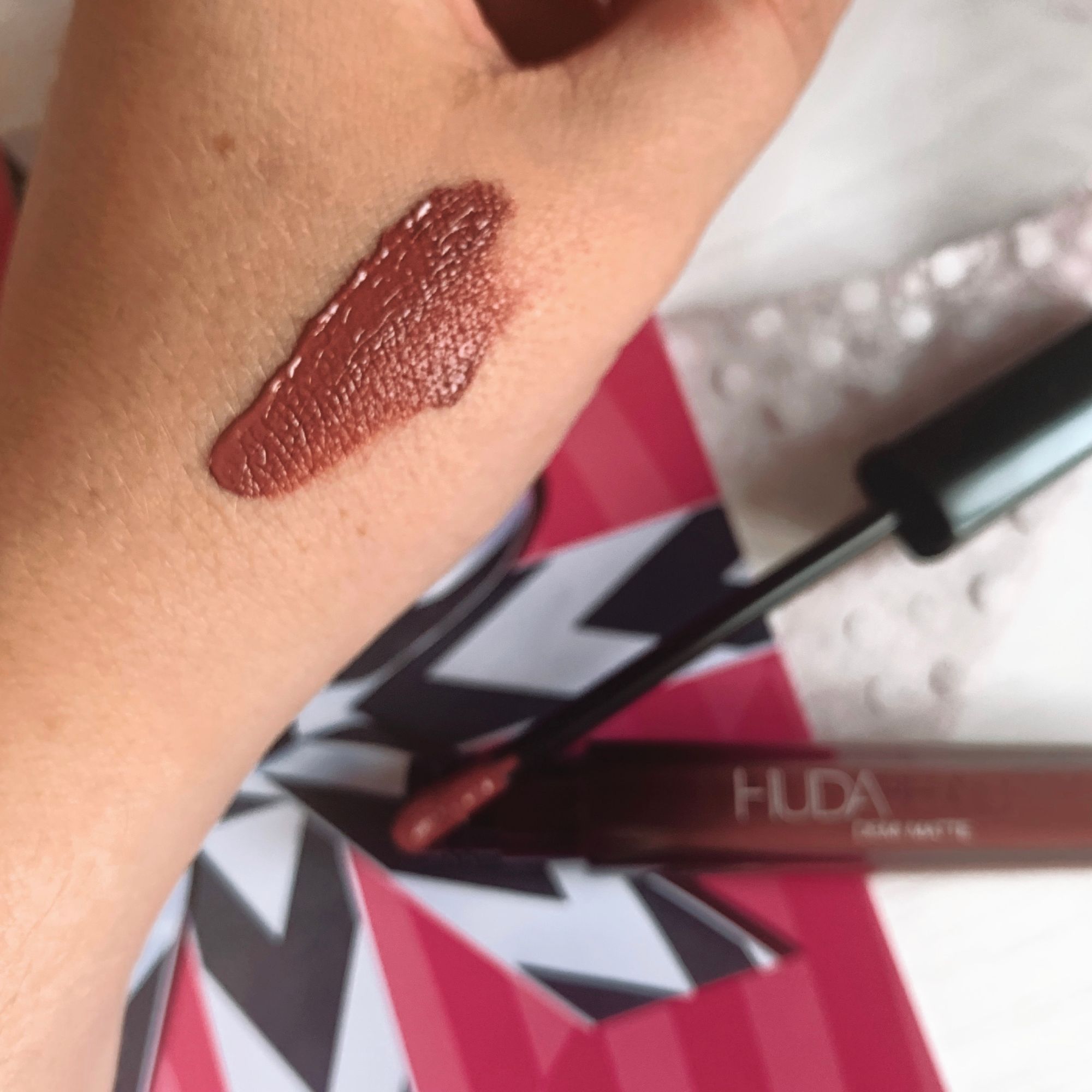 4. STEVE LAURANT VOGUE LIP LINER
Worth £12.09
The Vogue Lip Liner from Steve Laurant is included in this month's box too… another full sized product from another incredible brand. Steve Laurant products have featured in previous Glossybox's and I have never been disappointed.
The shade 'Vogue' is a deep pinky/nude shade with a slight hint of purple. It's said to last up to 7 hours too! You can use this to outline your lips before applying your lip colour, or to gently colour in the lips before applying a lip balm.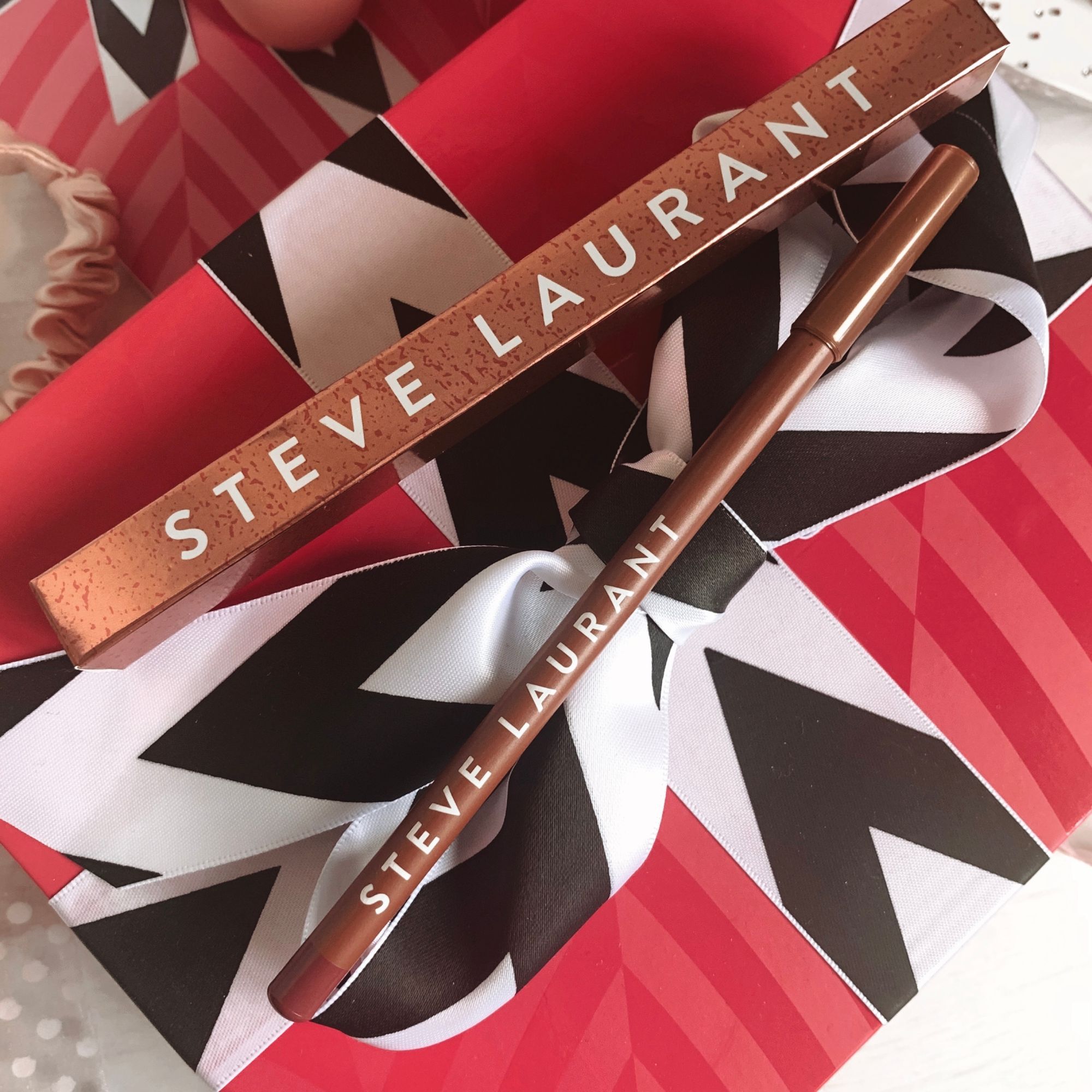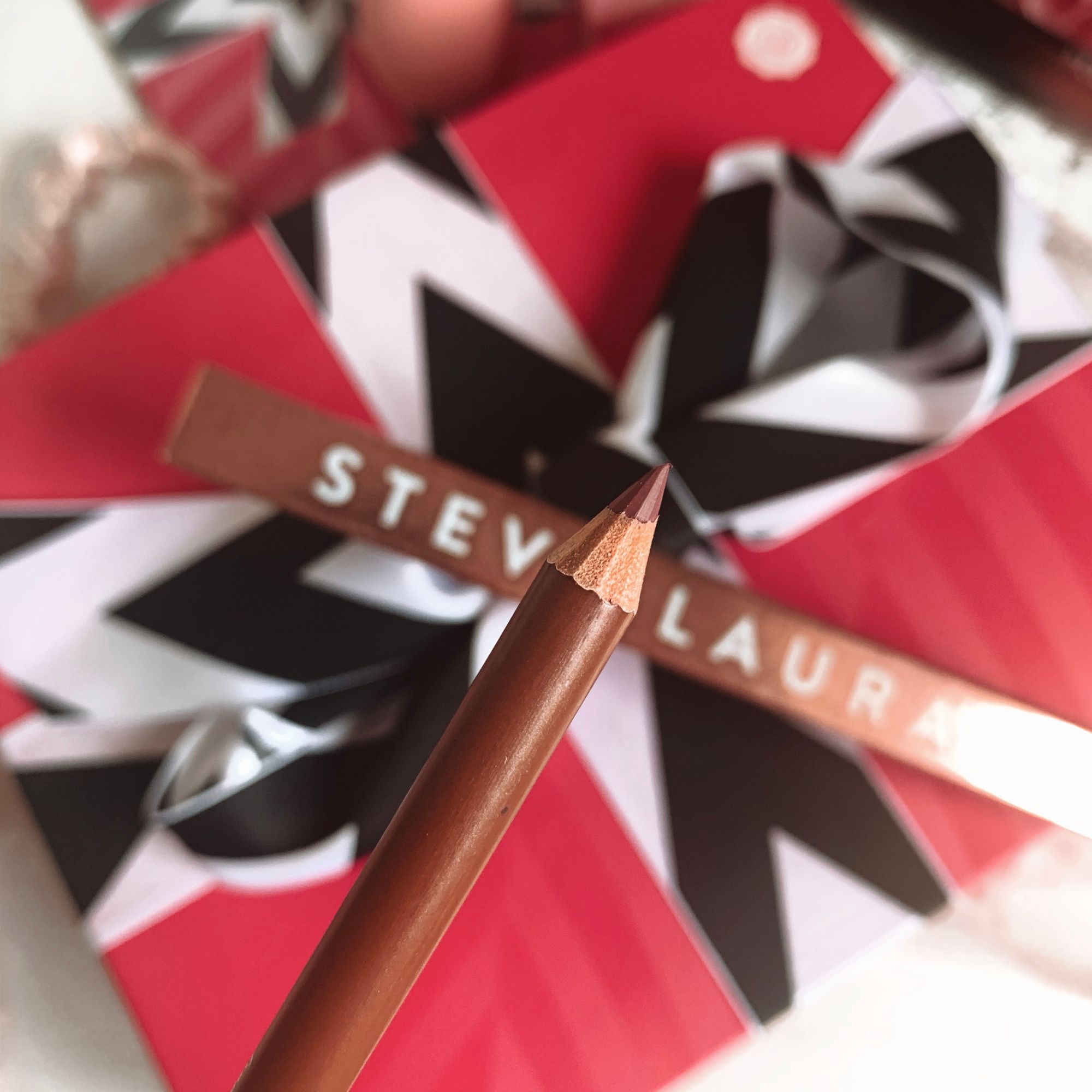 5. GLOSSYBOX SKINCARE EYE BOOST CREAM
Worth £20 (£16 for subscribers)
I've saved the best until the last this time… the final product in the August Birthday Edition of Glossybox is an Eye Boost Cream from Glossybox Skincare. Yup, you read that right. Glossybox Skincare.
Glossybox are launching their very own skincare line which they have been working on for a long time! If you want to see everything that's going to be included in the line with more info, check out this post here.
The Eye Boost cream was the most requested product by the Glossies and the first one everyone will be trying from the collection. It contains elderflower, eyebright and red seaweed extract and it works to reduce dark circles and refresh tired eyes. Looking at the ingredient list on the box it's also pretty impressive.
All of the key ingredients apart from Red seaweed extract appear before phenoxyethanol (which can have a maximum concentration of 1%) on the ingredient list and it also contains hydrating ingredients such as Glycerin. It's fragrance free, vegan and cruelty free too.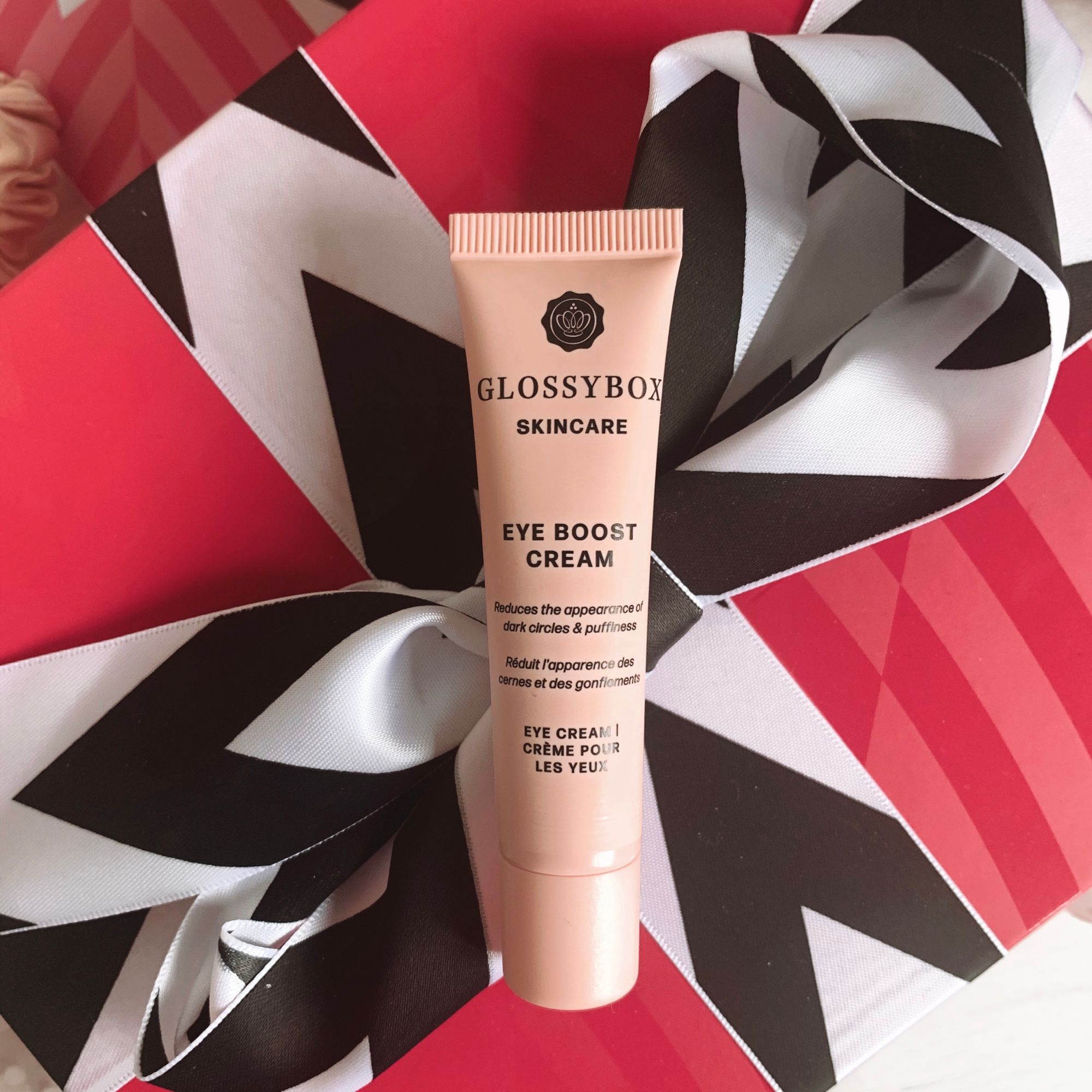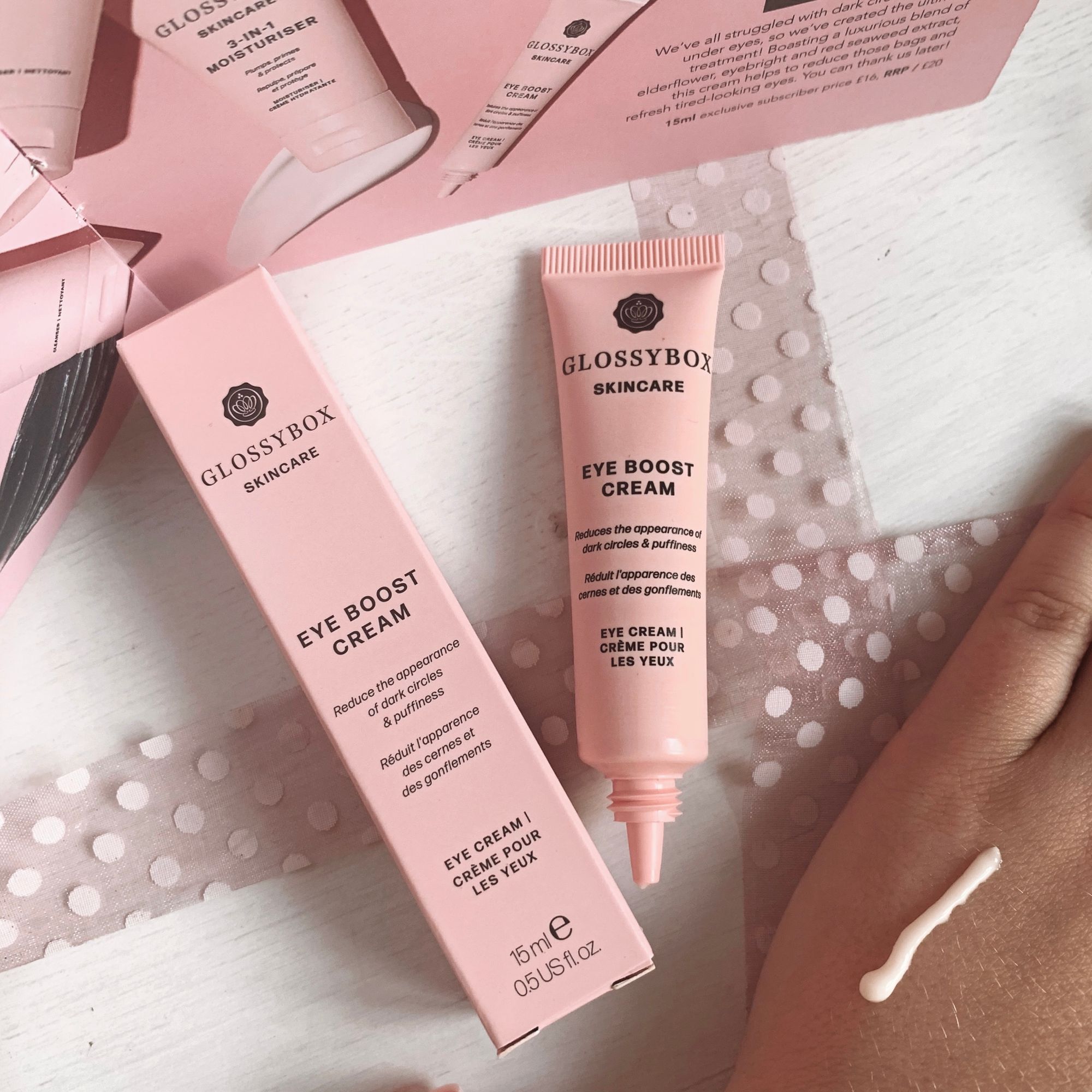 The Glossybox Skincare collection goes on sale on 12th August and if you're a subscriber you can get every product at a 20% discount. So if you're looking to switch up your skincare routine, I'd recommend subscribing to Glossybox so you can shop the skincare collection when it goes on sale on the 12th.
If you're new to Glossybox you can use code GLOSSYCIRCLE at checkout for 15% off your box!
*This box was kindly gifted in PR with no obligation to share. This doesn't affect my opinion.