It's that time of year now where the weather is getting a bit colder, the evenings are getting darker and when you get home from work there's nothing you want more than to get all snuggly on the sofa with a film.
Well this month's Glossybox theme is 'Winter Warmers' and it's all about staying cosy and nourishing our skin and hair with six products to discover inside.

So get cosy, pop your fluffy socks on, get yourself a warm drink and let's unbox the November Glossybox!
1. MUDMASKY – LEAVE-ME-ON WINTER MASK
First up is a full size product from Mudmasky – Their 'Leave-Me-On' Winter Mask. When the weather is getting colder your skin needs a little more TLC in the form of a thicker moisturiser. This winter mask protects, moisturises, repairs and nourishes the skin with skin-loving ingredients.

How To Use: Apply a thin layer to clean dry skin after washing (You can use it every day if you want to!).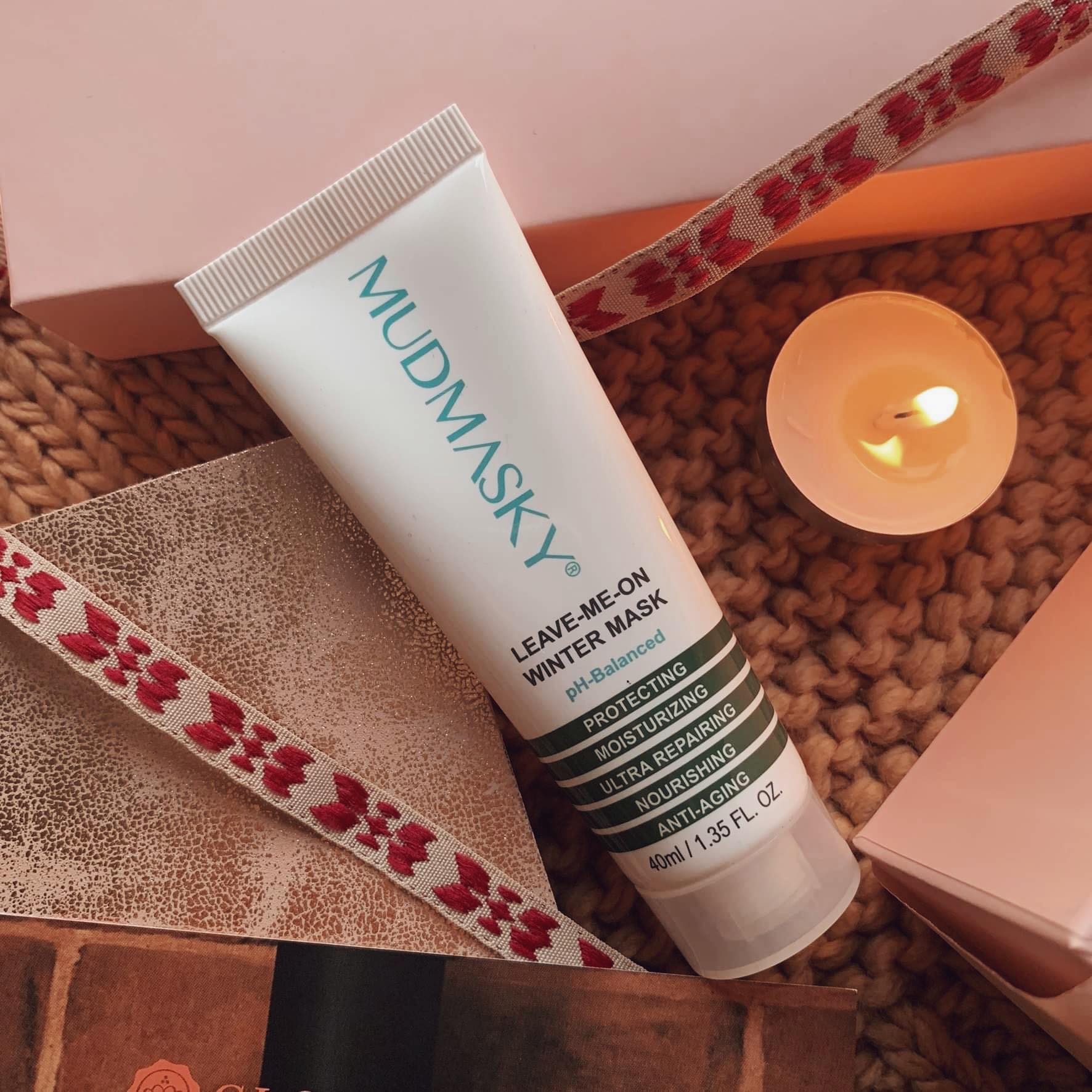 2. RITUALS – THE RITUAL OF AYURVEDA SOOTHING HAND BALM
Next is a product from one of my all time favourite skincare brands – Rituals. Every Rituals product I've tried has smelled incredible… and this one is no different. It contains sweet almond oil and Indian rose to soothe, nourish and hydrate your hands… plus it keeps them smelling AMAZING!

How To Use: Apply a small amount to dry hands/cuticles and work into the skin.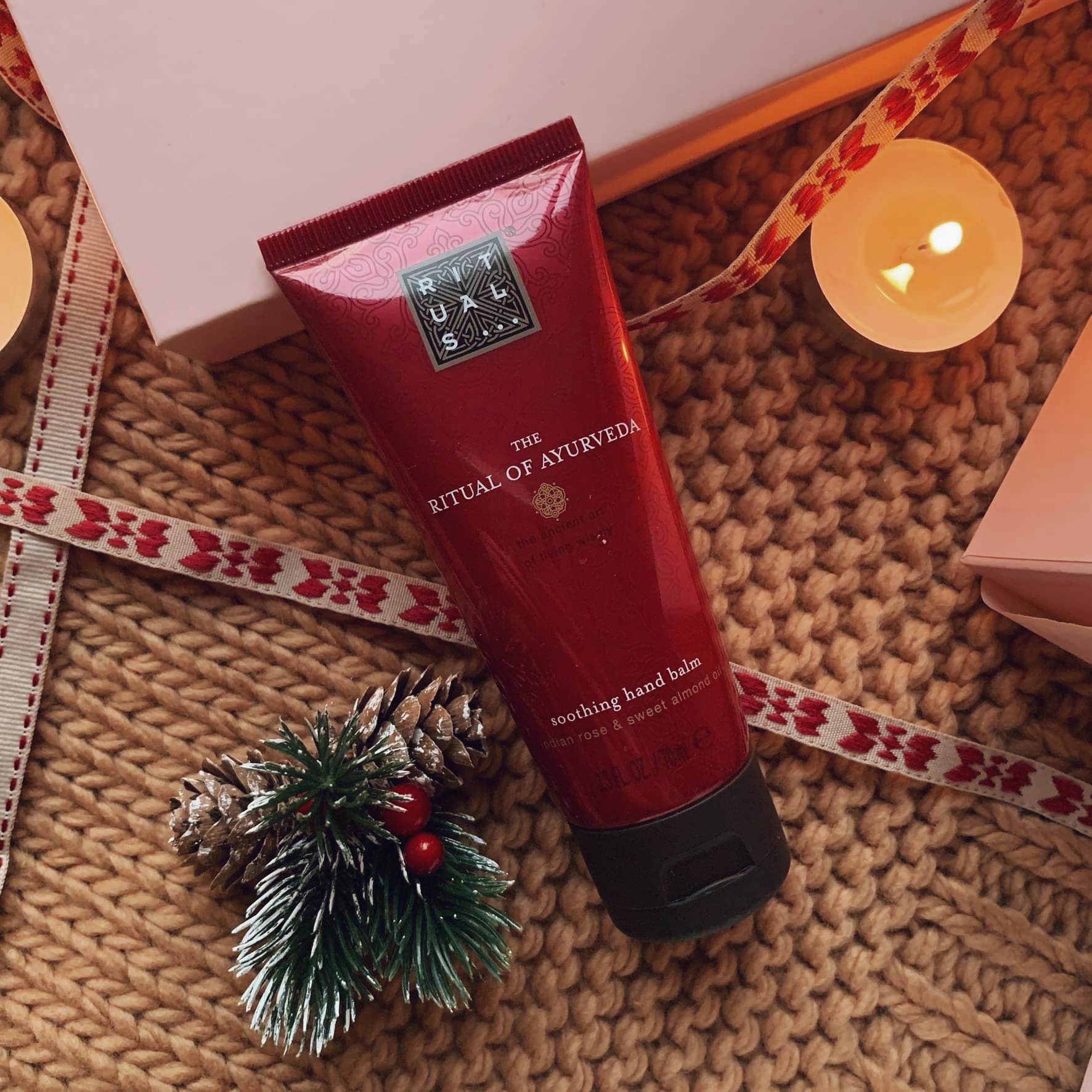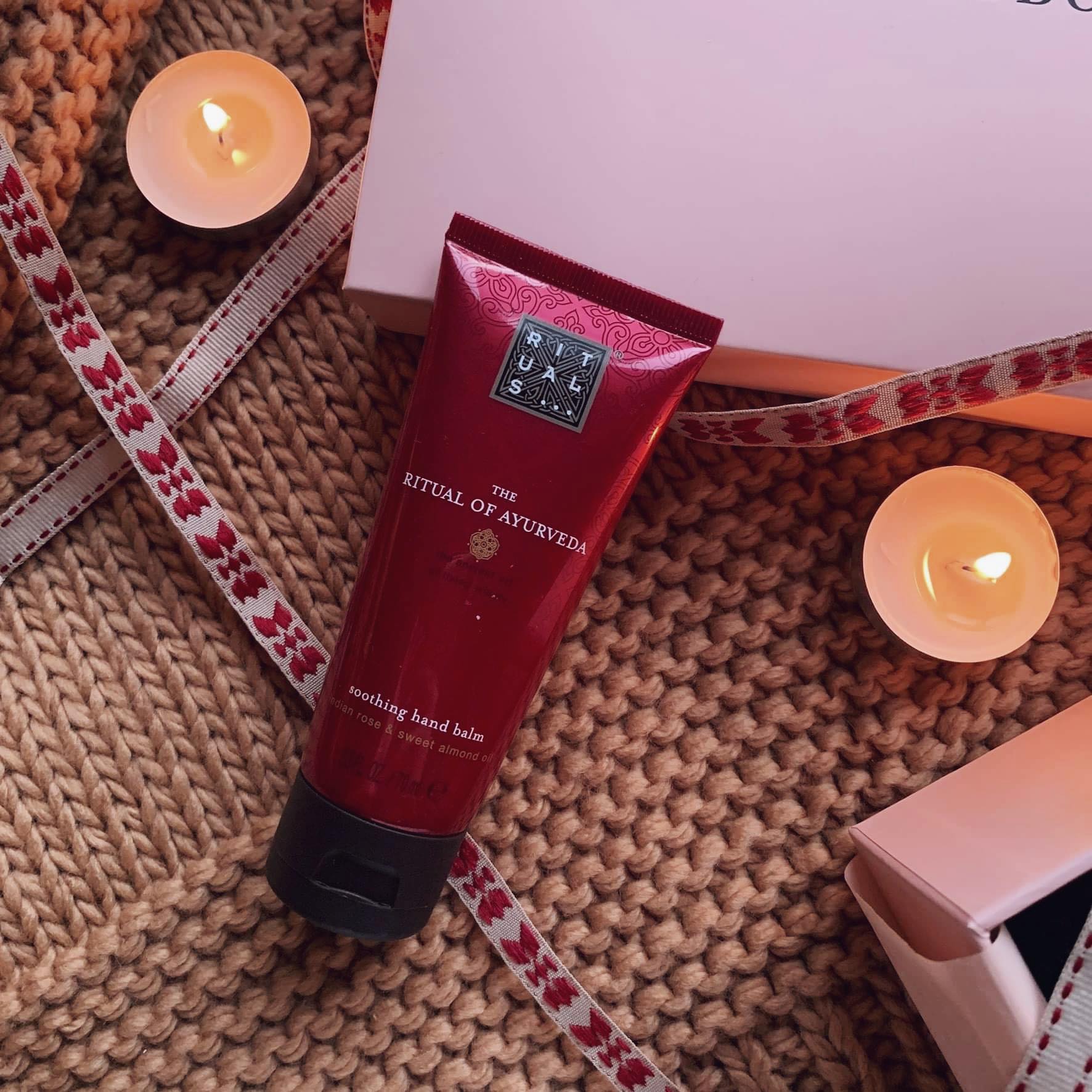 3. CETAPHIL GENTLE SKIN CLEANSER
We all change up our wardrobes when winter comes along but how many of us change our skin care routine? Looking after your skin should be one of your main priorities in winter, and this means that you might need to reach for some alternate products.
Foaming cleansers are great in the summer when your skin is creating excess oil but in the winter they can be too drying on the skin… switching your regular cleanser for a more gentle cleanser such as this from Cetaphil can make all the difference. The Cetapil Gentle Skin Cleanser removes makeup and impurities from the skin without interrupting your skins pH levels.

How To Use: Either massage some of the cleanser into the face and rinse off with warm water, or apply some to a cotton pad and wipe over the skin.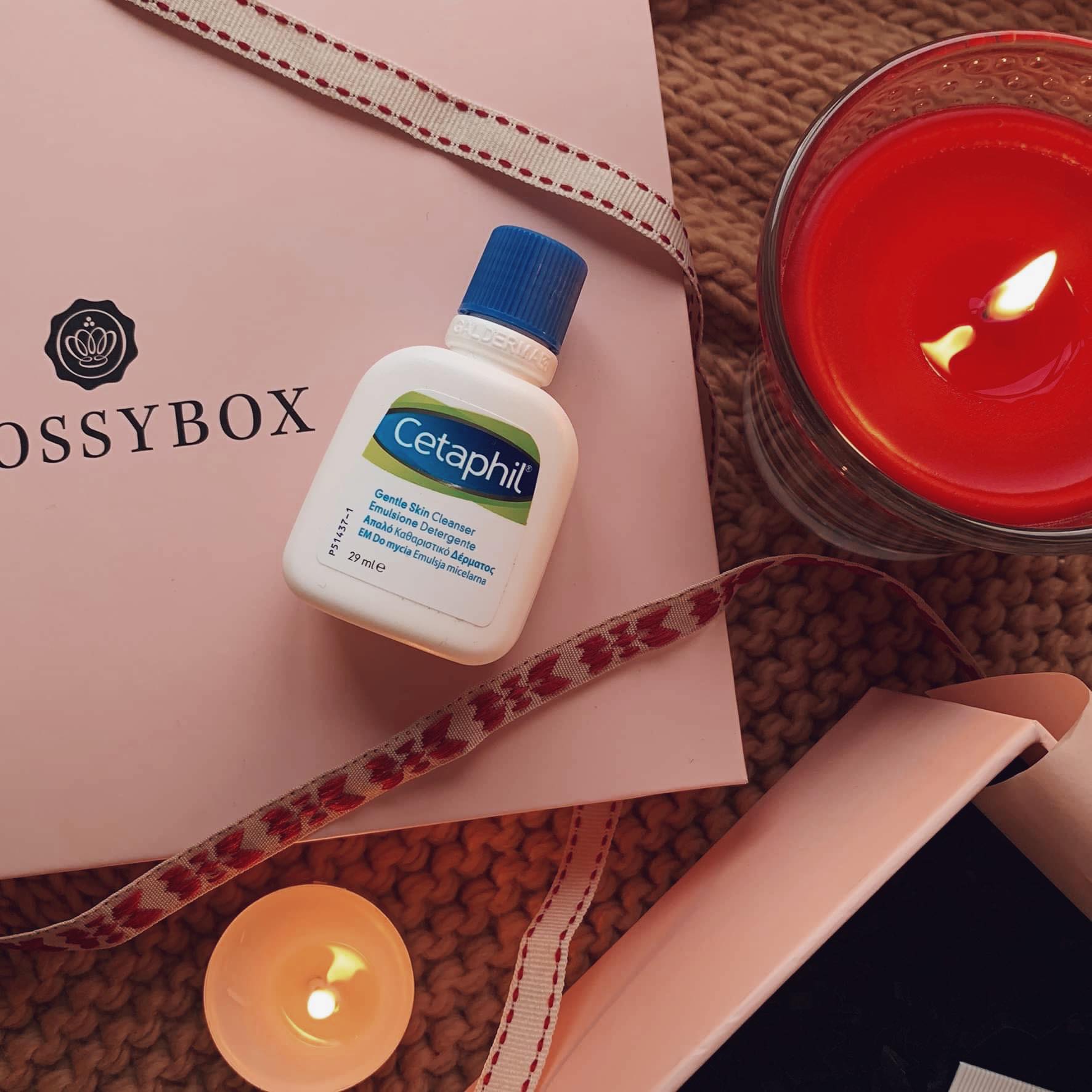 4. KANDI COSMETICS GLOW UP PRIMER AND SETTING SPRAY
Have you ever seen a more glowy primer? Look at it! Give the bottle a little shake before you use it and watch the bronze shimmer flow through the liquid – it's mesmirising!
Primer is always an essential before applying foundation to the skin, but it's even more important in winter, to apply that extra layer of protection. This Glowy Primer and Setting Spray from Kandi Cosmetics does exactly that!
How To Use: You can use it as both a setting spray and a primer. To prime, spritz onto cleansed skin before applying makeup to give a subtle glow and make your makeup last longer. To set makeup, spray 1-2 spritzes onto your finished makeup look, approximately 30cm away from the face.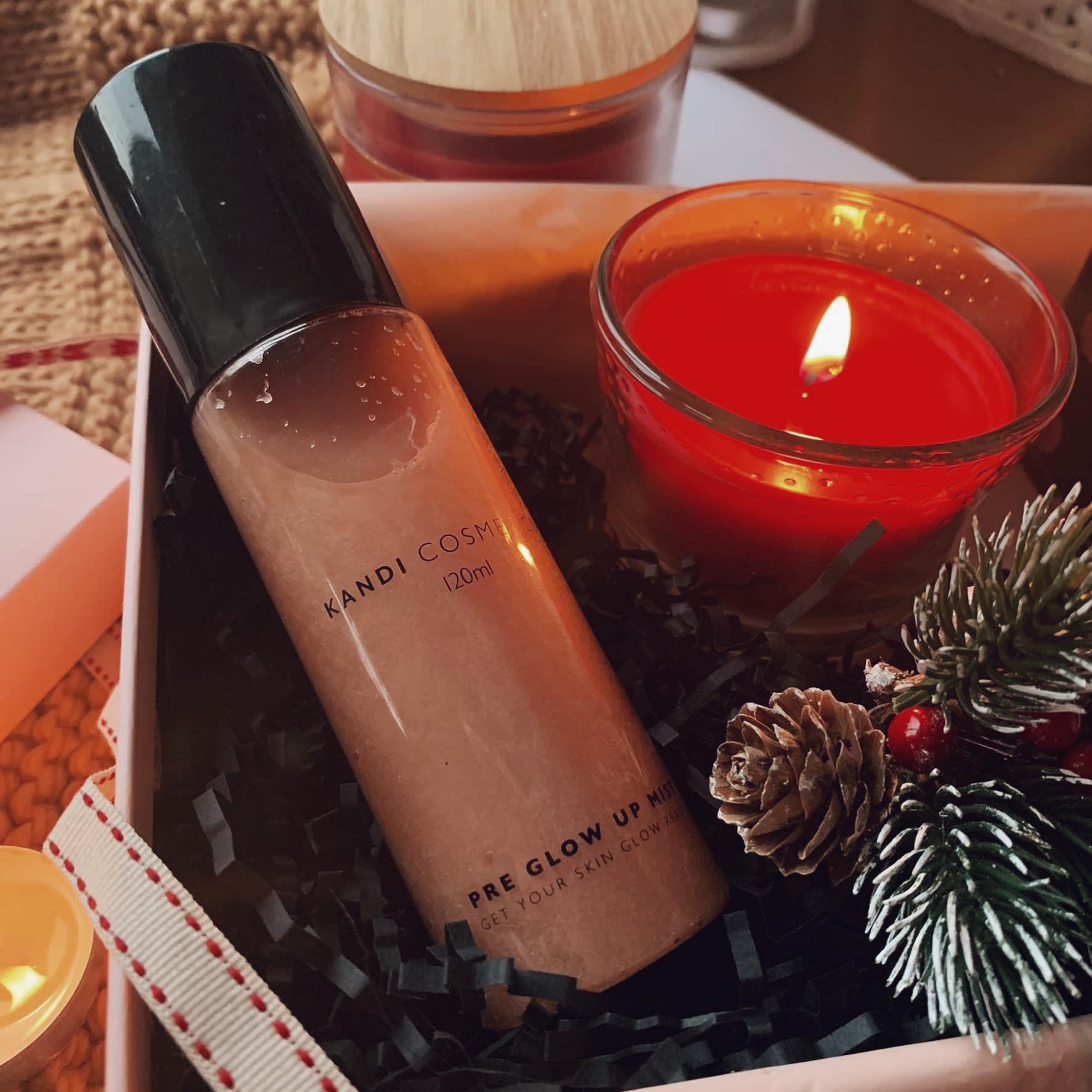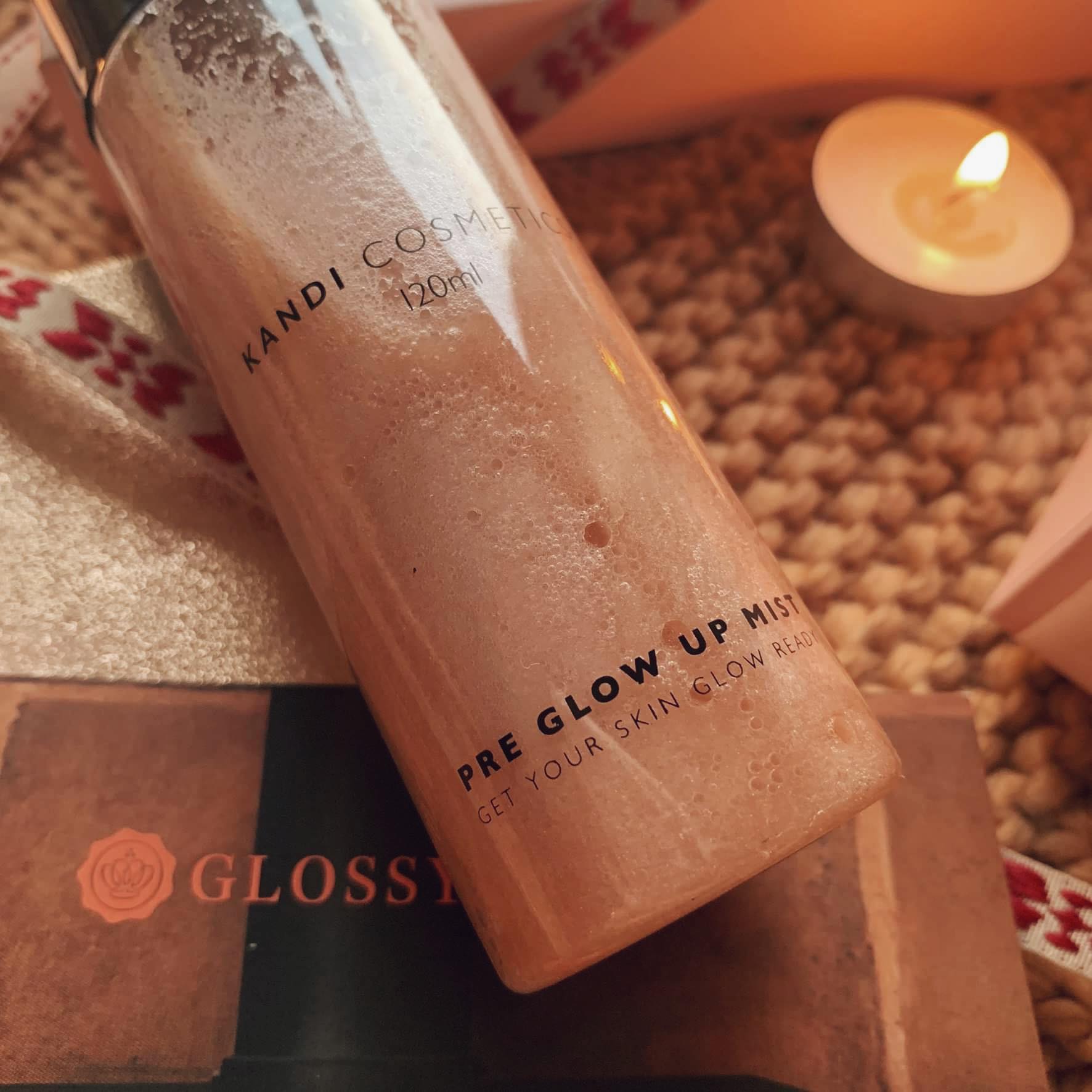 5. HASK EXOTICS HAIR OIL
You will find one of three hair oils by Hask in this month's Glossybox – either a nourishing coconut oil to hydrate, a keratin oil to smooth or an argan oil to repair and restore damaged hair. I received the Nourishing Coconut oil (and it smells good enough to eat!). All three oils are super lightweight so as to not leave hair greasy but deliver the protection and moisture it needs in the colder weather.

How To Use: Apply to damp hair from mid-length to ends and dry hair as normal.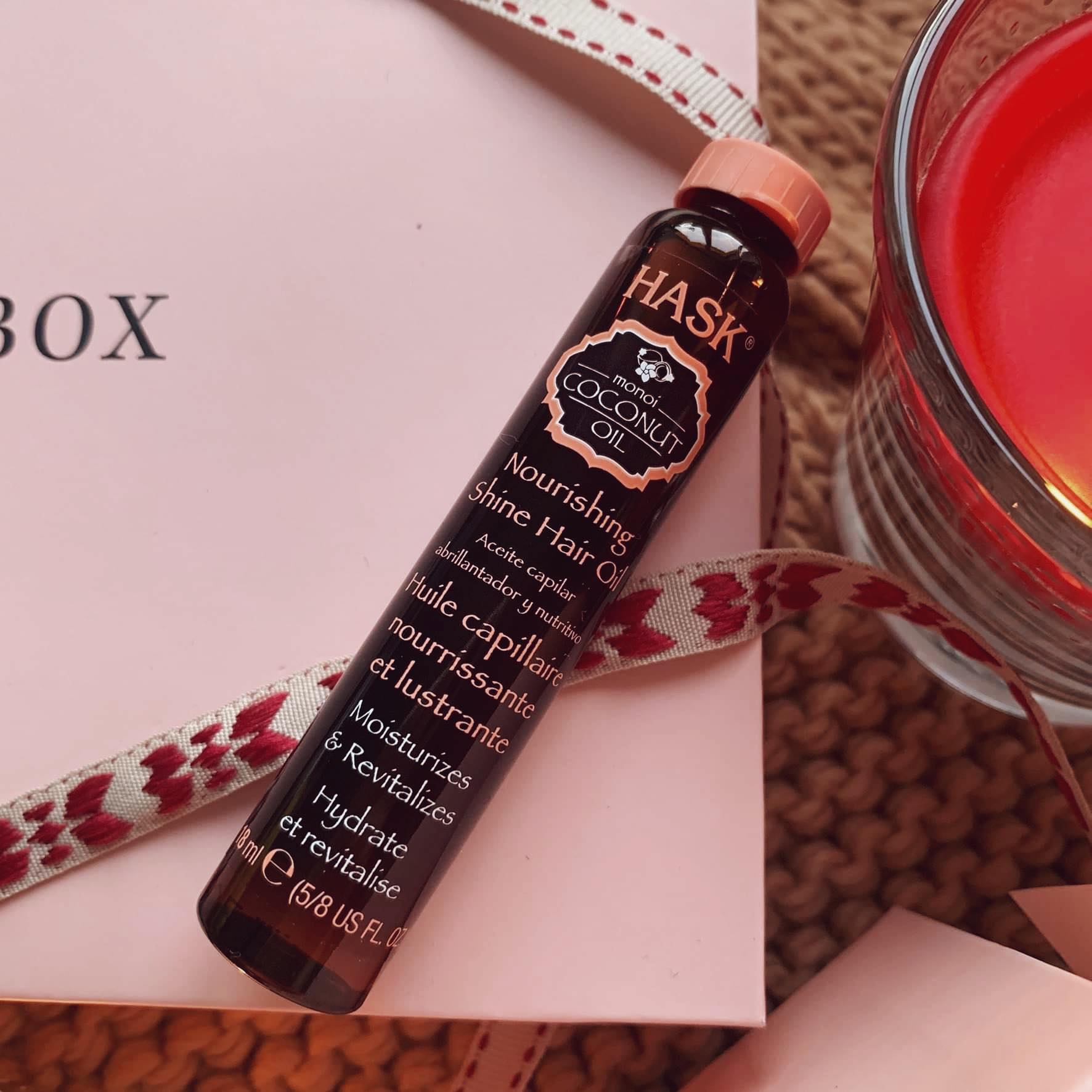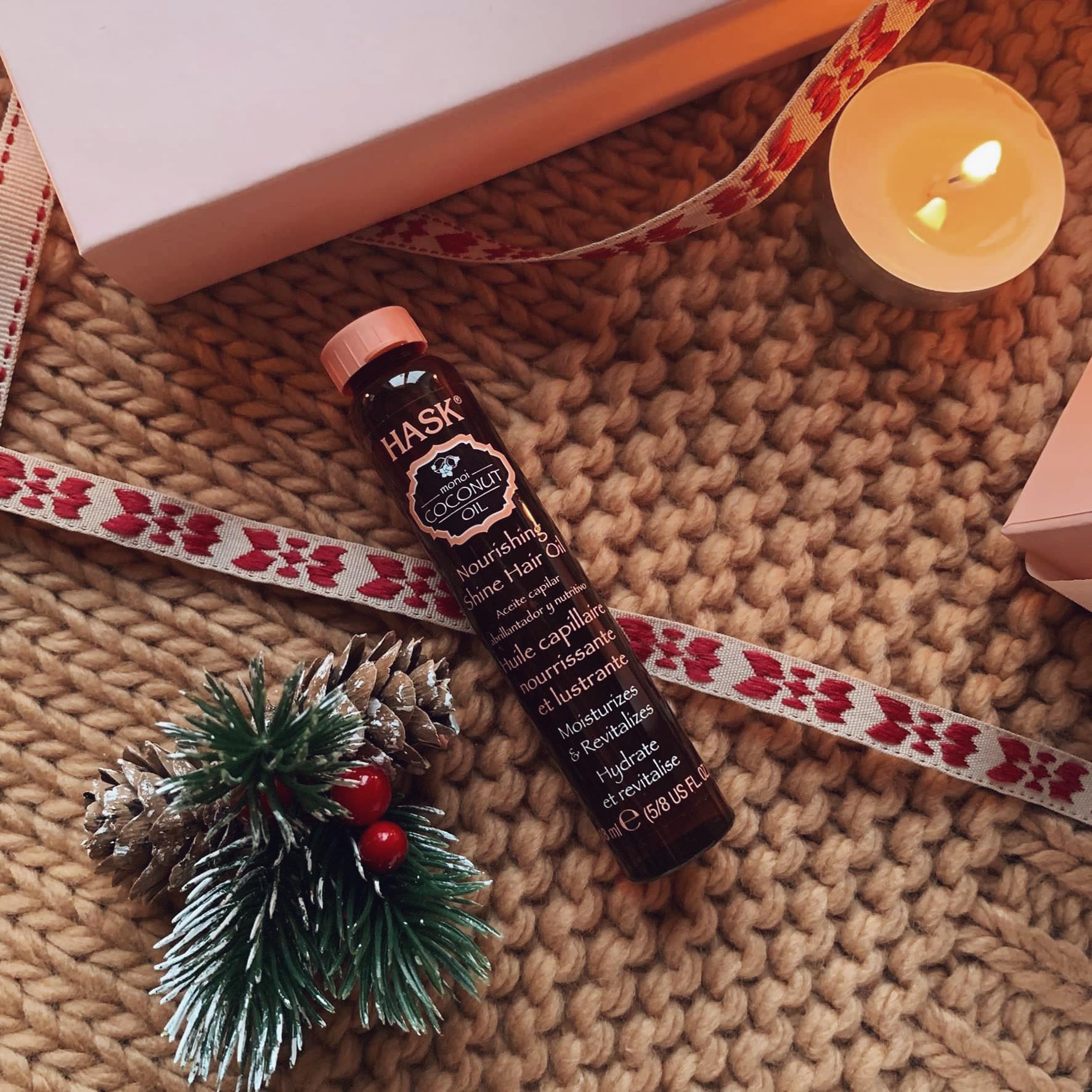 6. OFFBLAK FRUIT TEA
The final product in the November Glossybox is a little treat from Offblak. We received two fruit teas in the flavours Spicy Orange & Ginger and Forest Fruits & Ginger.
How To Use: Get super cosy, pop the kettle on and let the fruitiness disperse from the tea bag.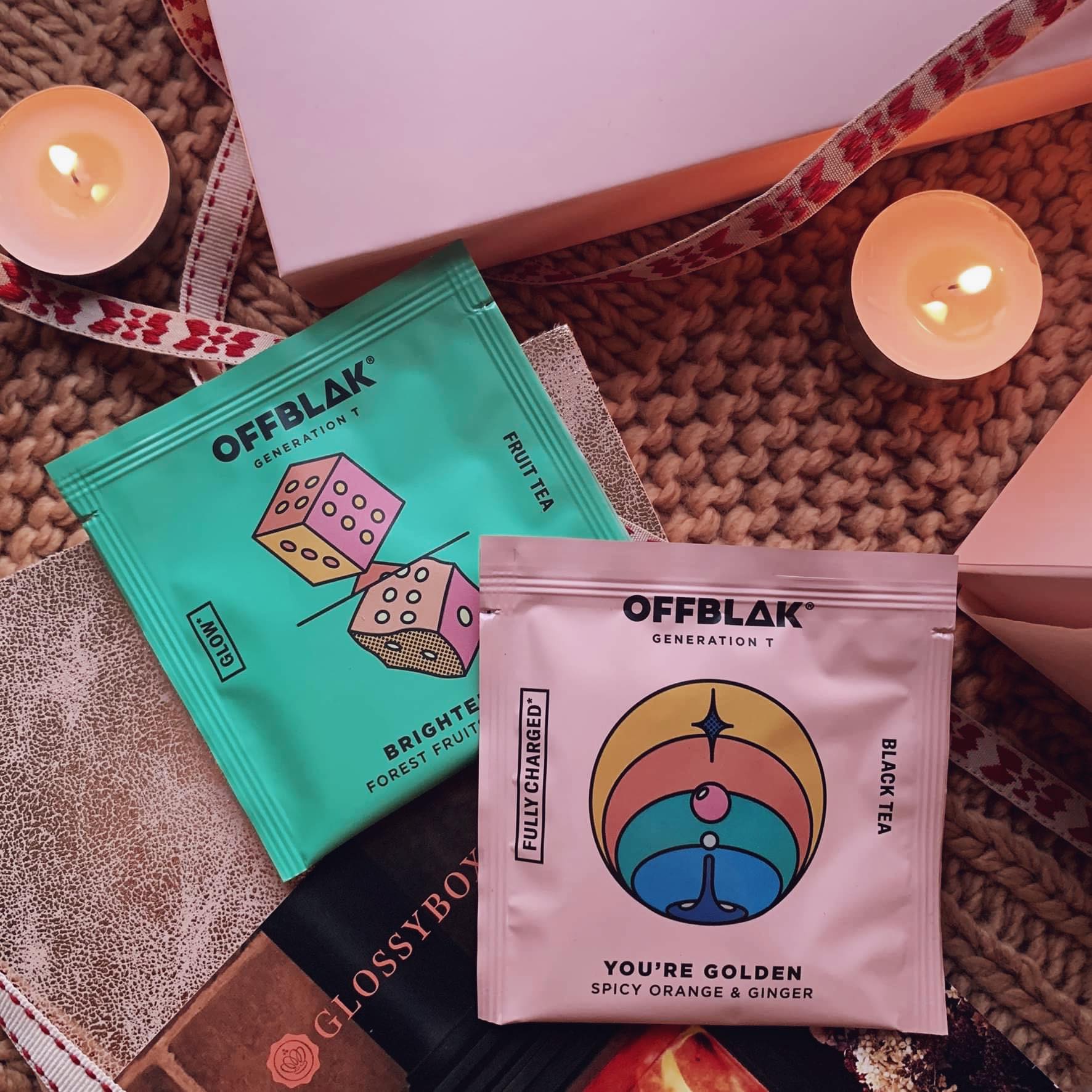 GLOSSY CREDIT
If you loved all of the products in this month's Glossybox, don't forget to leave a review in the Glossy Lounge and bag those Glossy credits. Each survey takes less than a minute and is worth either 25p or 50p of credit that can be used to shop on www.lookfantastic.com.
Glossybox starts at only £8.50 per month and you can get 20% off with code KTF20.

Keep your eyes peeled for some Black Friday and Christmas Glossybox surprises coming in the next couple of weeks! It pays to be a subscriber… you're in for some incredible treats, Glossies!