Glossybox have teamed up with Grazia for their next Limited Edition and have put together an incredible Best of Beauty Box. Filled with 12 products, a mixture of full sized and deluxe minis, there are some bona fide heroes and future cult classics from incredible brands we all love!
The entire box is worth over £150 but as always Glossybox have priced it super affordably at only £45 including shipping.
Let's take a look at what's inside!
1. ST TROPEZ DELUXE VELVET TANNING MITT
Full size – Worth £5.00
The first product is from St. Tropez and it's their Dual Sided Deluxe Velvet Applicator Mitt. This is a mitt I've used before and it's one of the softest mitts I've ever felt. Velvet mitts are incredible at applying an even tan, they evenly distribute the tan so you don't get any streaky lines or patches and you can expect a flawless tan every time.
The mitt is also lined inside so you don't have to worry about the tan coming through the mitt and staining your hands!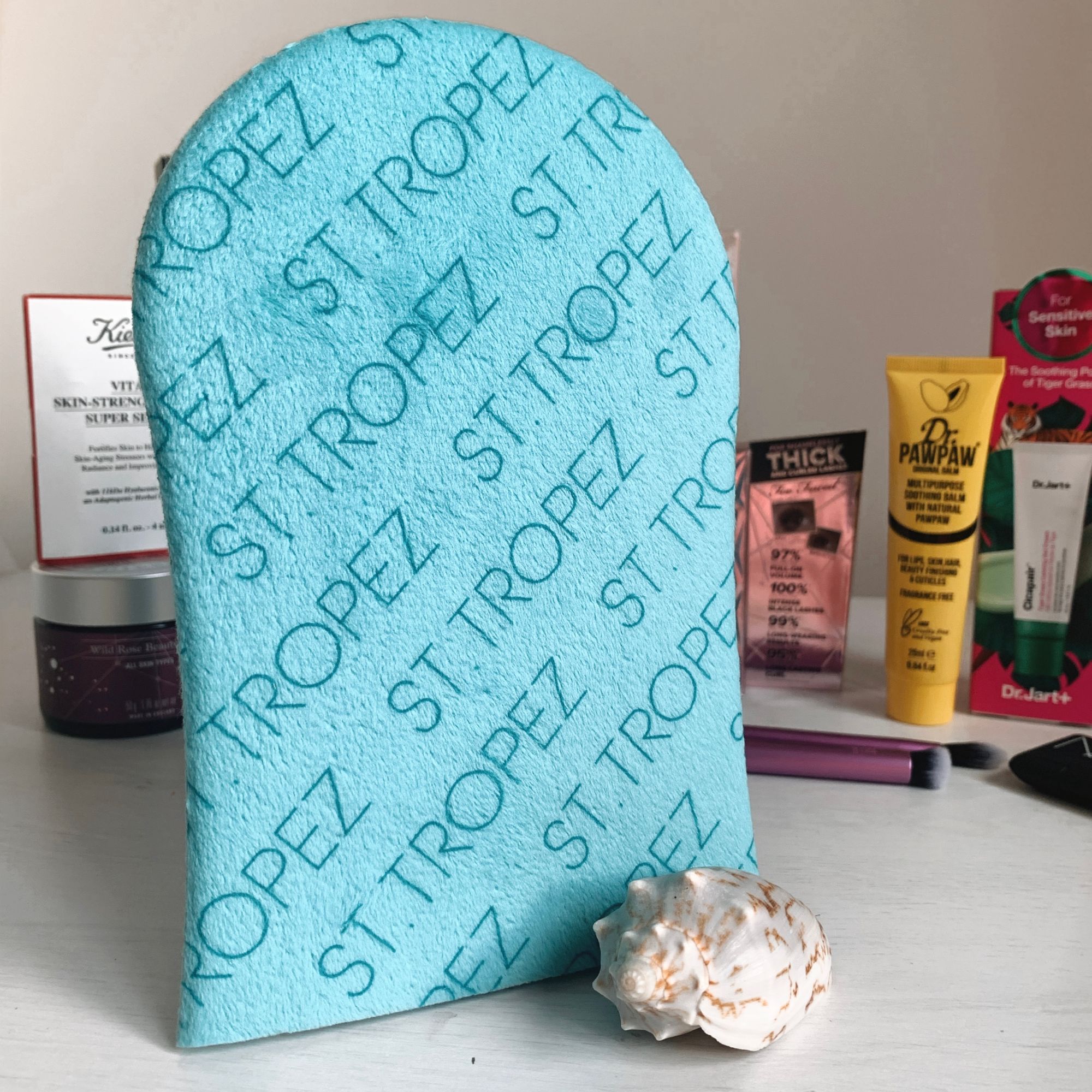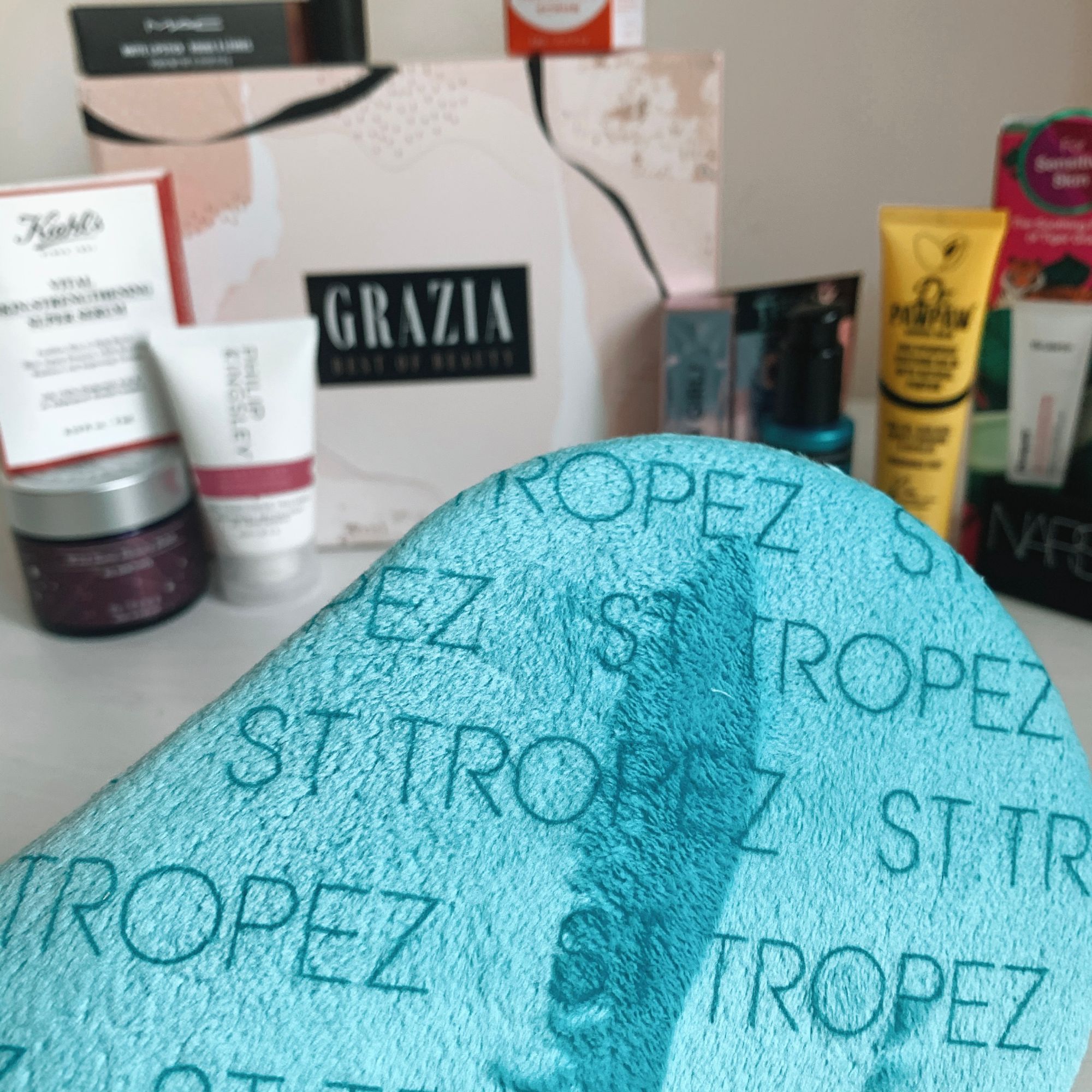 2. TOO FACED DAMN GIRL MASCARA
Deluxe Mini – Worth £10.15
This is the prettiest looking mascara I have ever seen! How gorgeous is the packaging?! The Damn Girl Mascara from Too Faced is exactly what you need if you want long voluminous lashes.
The creamy mousse formula works to lift and lengthen the lashes, giving them a long lasting curl. It's also smudge and flake resistant for up to 24 hours!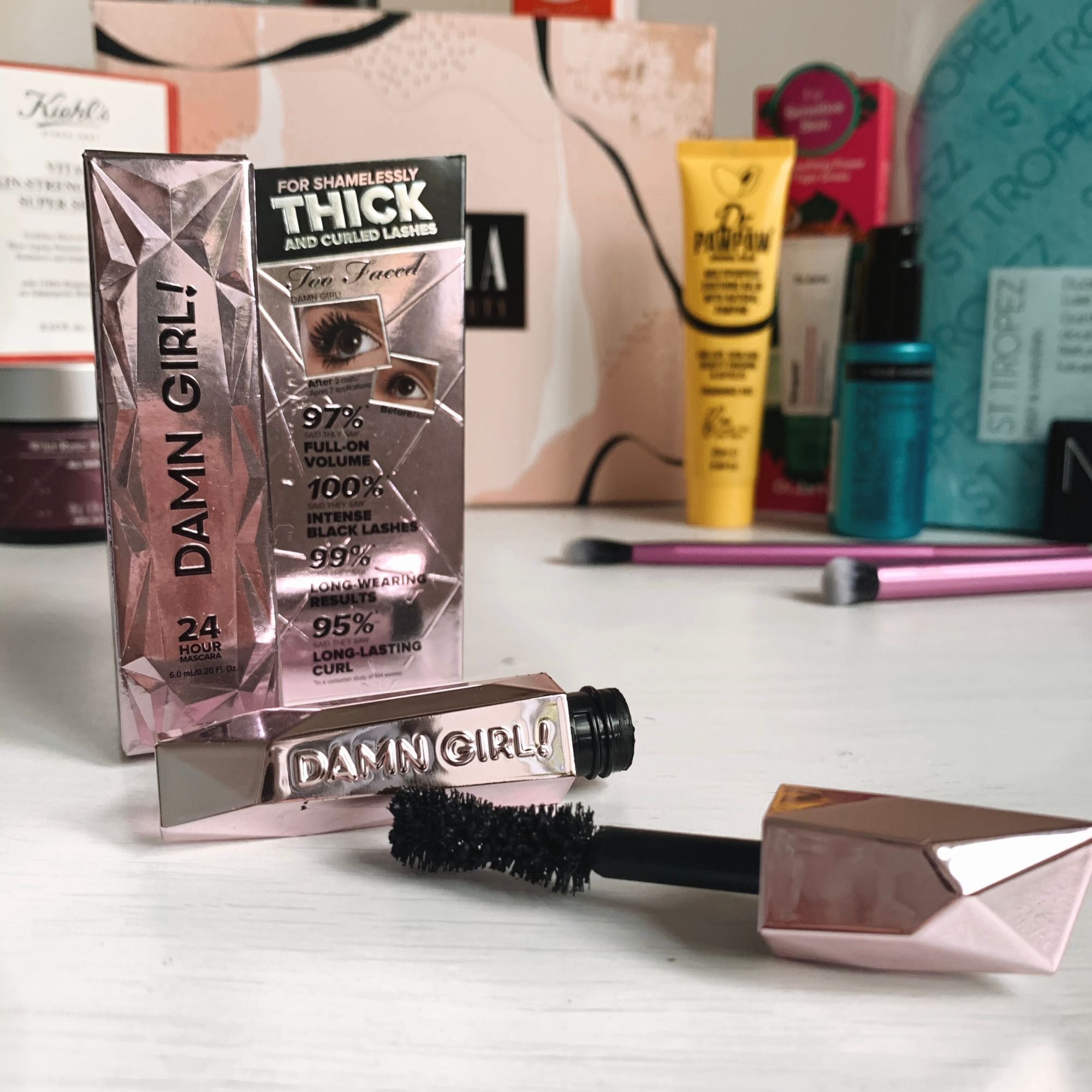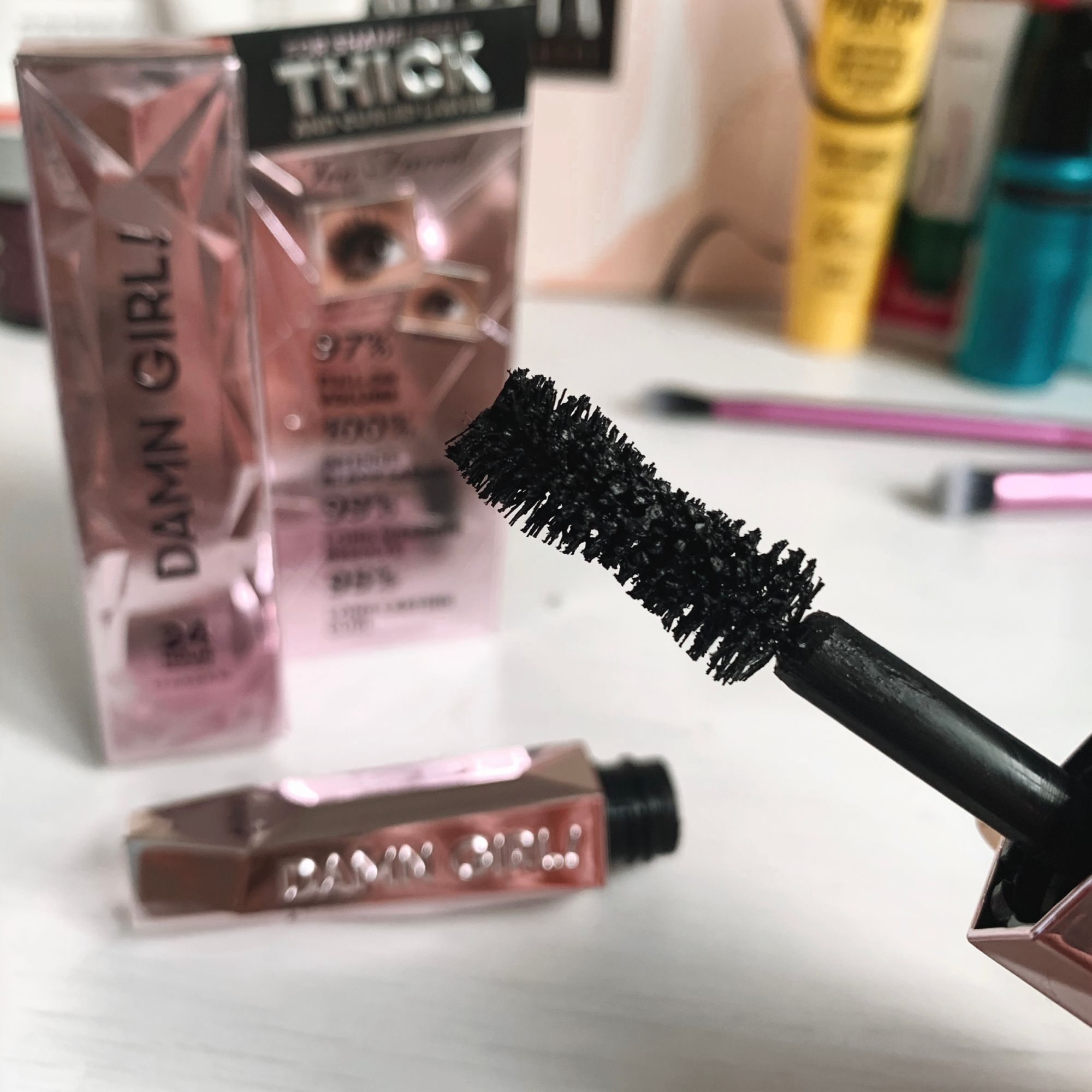 3. DR PAW PAW MULTIPURPOSE SOOTHING BALM
Full Size – Worth £6.95
Next is a classic product from Dr Paw Paw – their Multipurpose Soothing Balm. This product does what it says on the tube – it's for lips, skin, hair, beauty finishing and cuticles. If skin is a little dry and needs a boost of hydration, this balm can deliver exactly that. It contains aloe and natural Paw Paw which has natural healing qualities so it's also great for insect bites and irritated skin.
Dr Paw Paw is also cruelty free and vegan.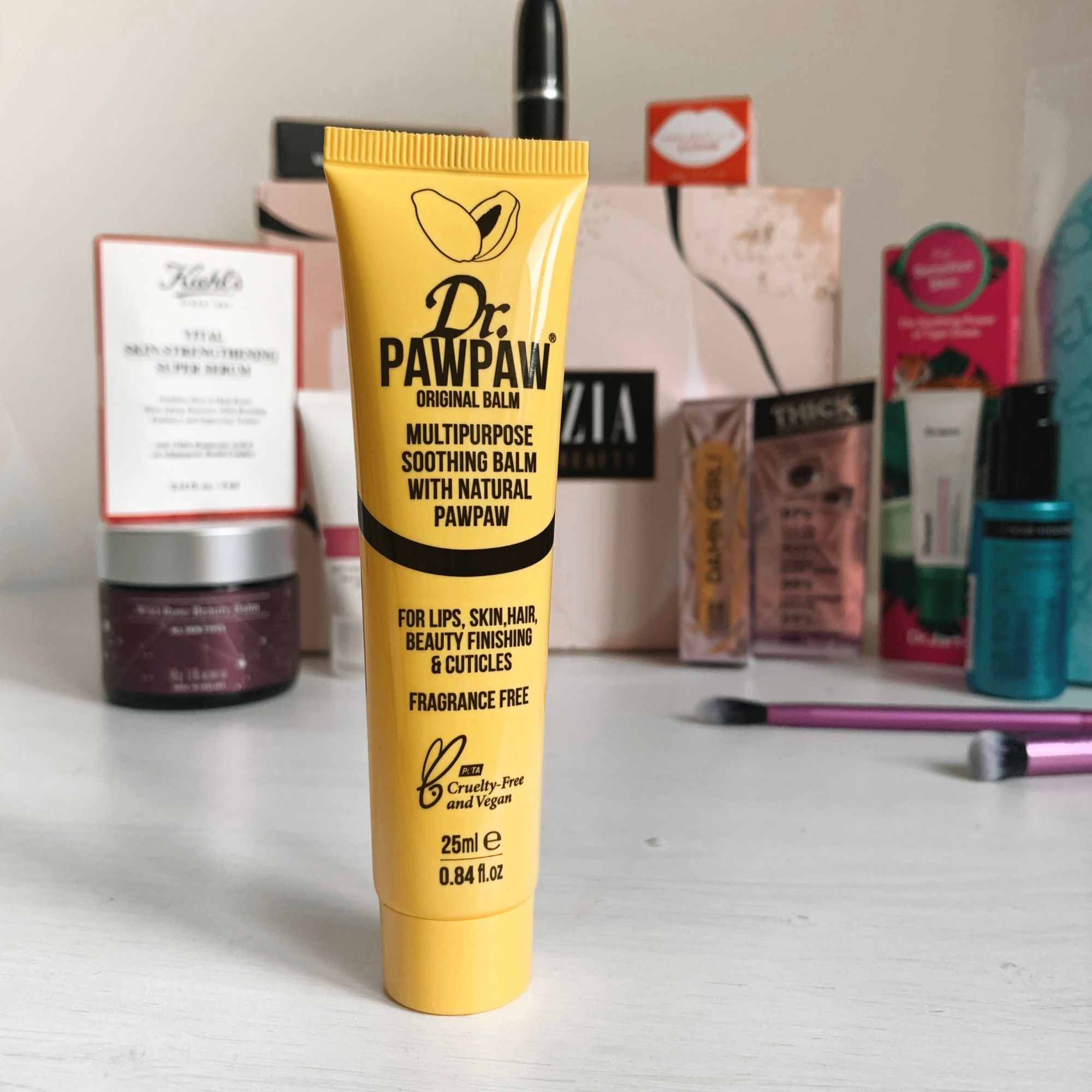 4. PHILIP KINGSLEY ELASTICIZER
Deluxe Mini – Worth £10.13
I've heard so many incredible things about the Elasticizer by Philip Kingsley so having this in the box is a real treat. The Elasticizer is a deep conditioning treatment which is applied to the hair before shampooing and conditioning. It's part of the Philip Kingsley Clinical Treatment Regimen and it penetrates the cuticle of the hair to add elasticity, bounce and silkiness.
The Elasticizer also provides UV protection which helps to prolong the life of colour treatment and it works to repair damaged hair too. It contains hydrolysed elastin, castor oil and olive oil as well as glycerin to keep the hair hydrated and shiny.
Apply to wet hair and leave it for at least 10-20 minutes before shampooing – the longer it's left, the better. Then shampoo and condition like normal and admire your gorgeous hair in the mirror.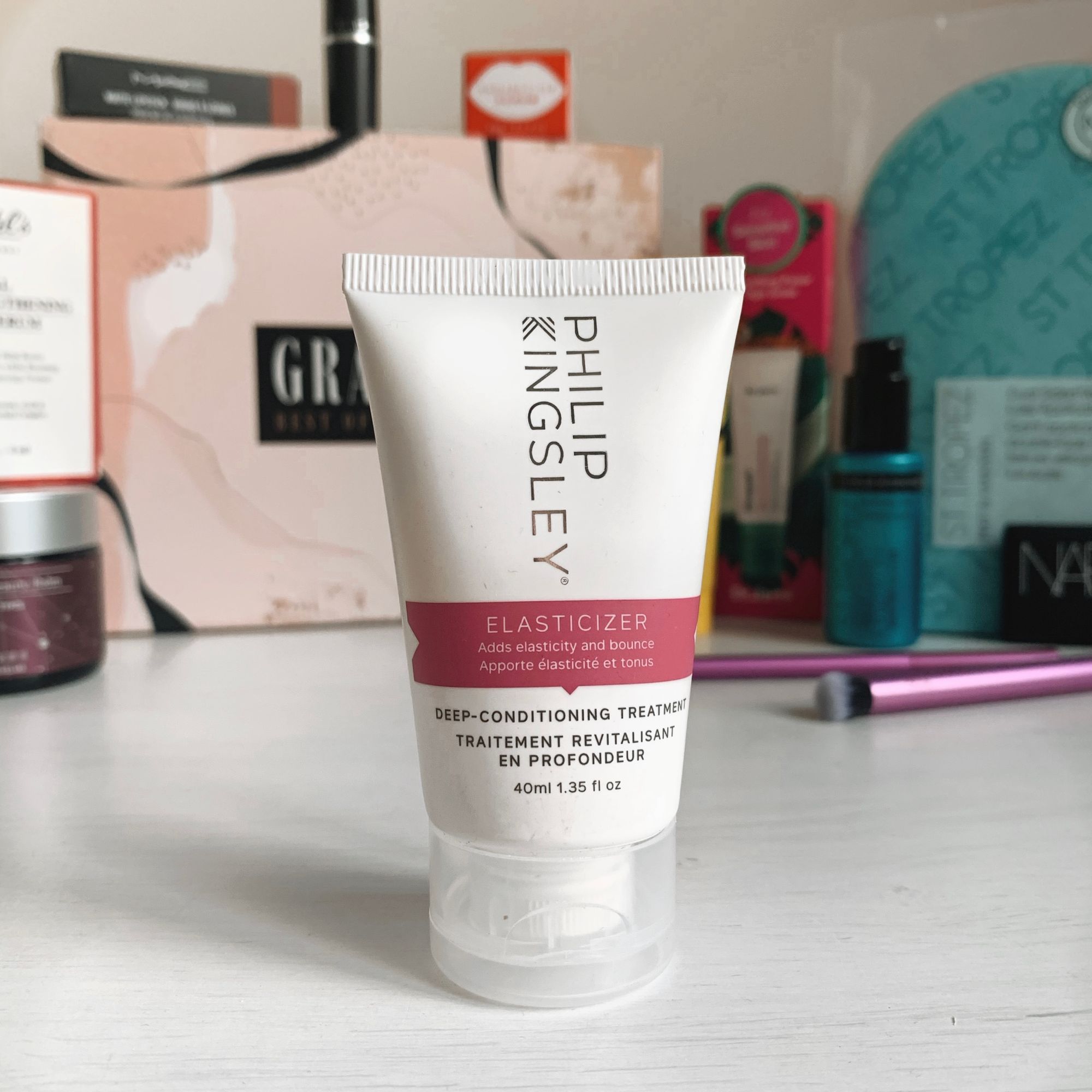 5. NARS LAGUNA BRONZER
Deluxe Mini – Worth £9.68
Next is a deluxe mini bronzer compact from Nars in the shade Laguna. A natural sunkissed shade, it can be used to add a bit of colour to the skin (so we can still get that 'just come back from holiday' look) or you can use it to contour.
It's the perfect size to throw in your handbag (or travel bag!) when you're out and about.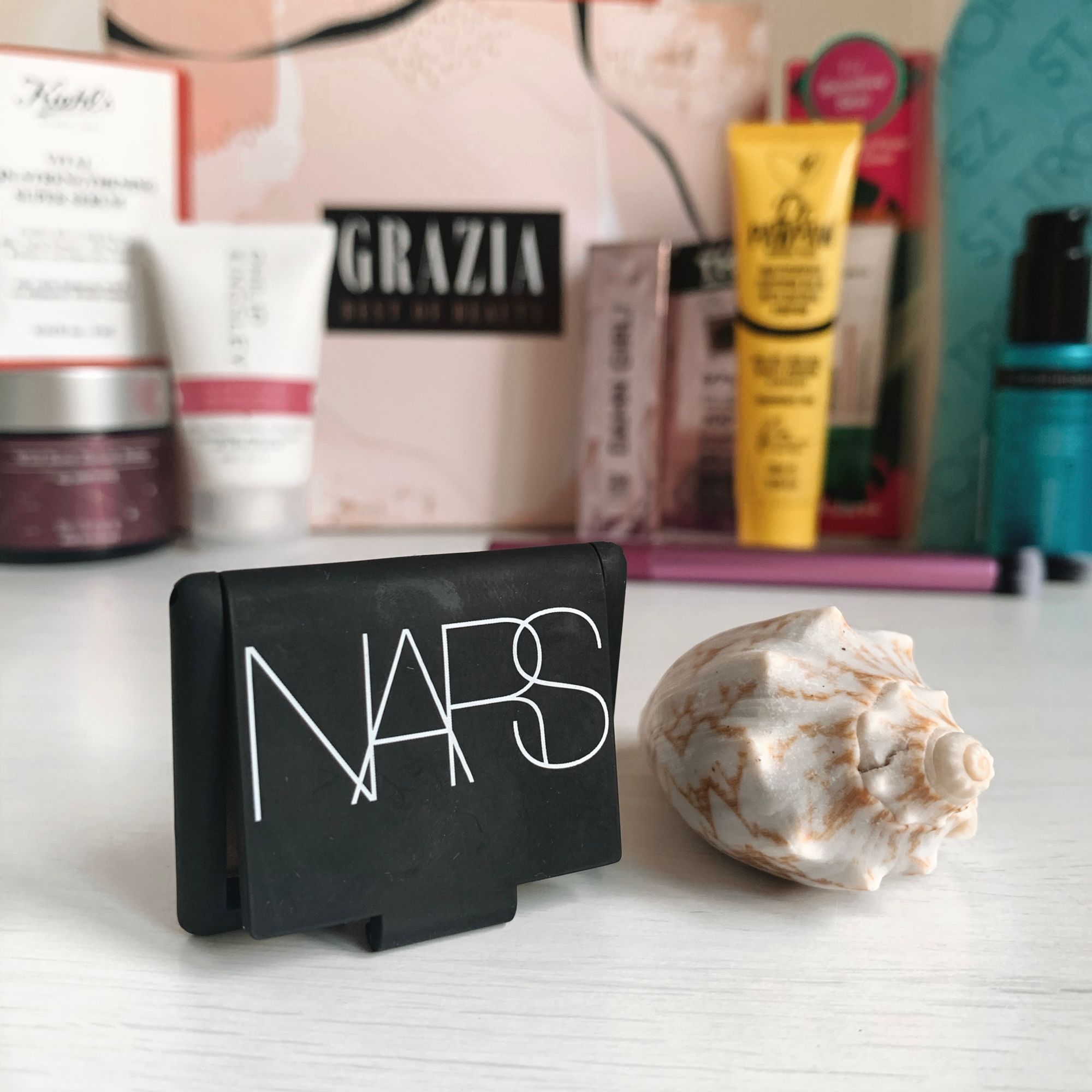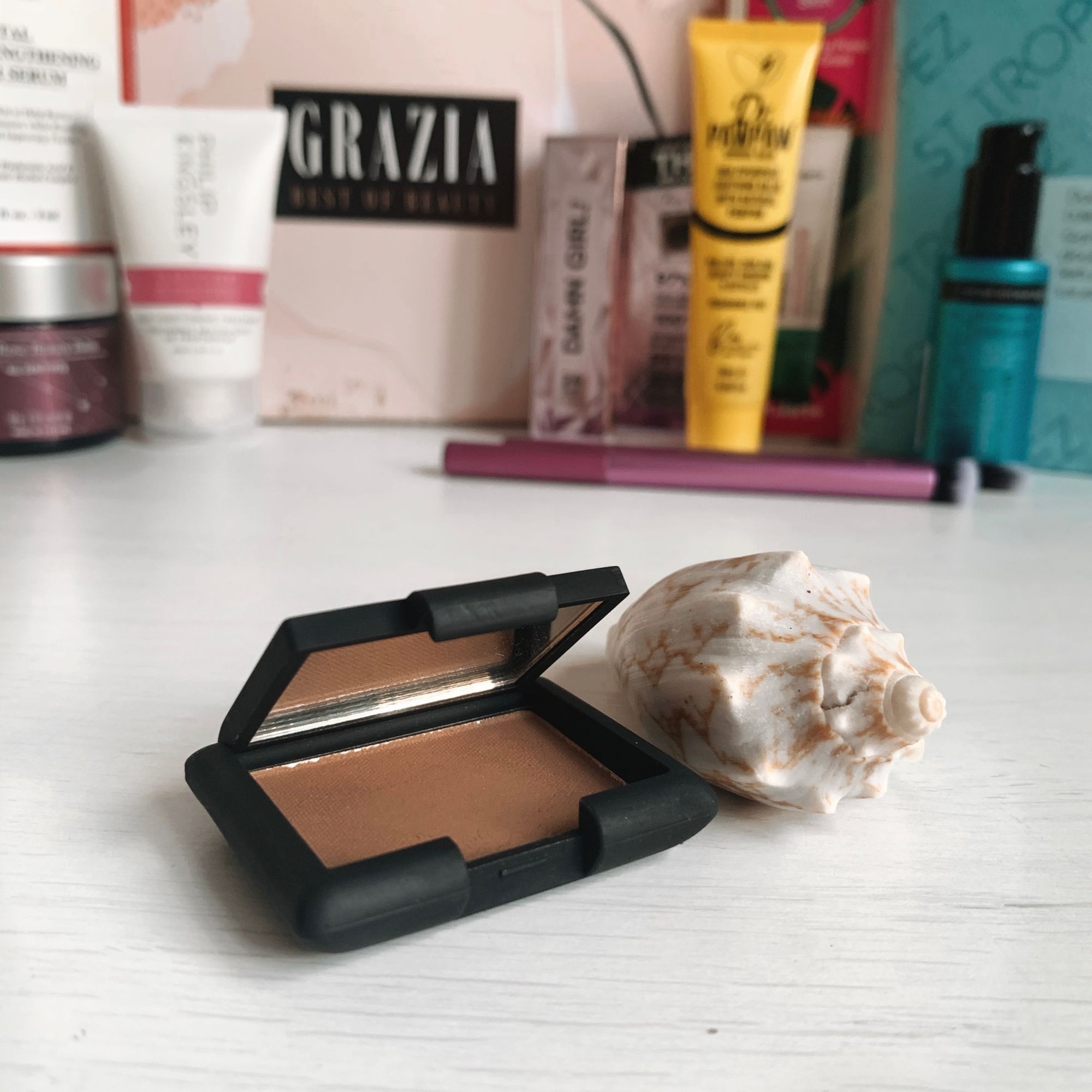 6. ST TROPEZ SELF TAN EXPRESS BRONZING GEL
Worth £5.70
To pair with the St Tropez Velvet Tanning Mitt is the St Tropez Self Tan Express Bronzing Gel. It's a 3-in-1 one hour hydrating tan which let's you control how deep you want your tan.
It's a super hydrating gel consistency containing hyaluronic acid and it's suitable for all skin types.
For a natural sunkissed look, wash off after one hour; for a deeper, darker tan, wash off after three hours.
The gel formula means it's streak free and it fades evenly. It's coloured so you can see where you've put it but there's no transfer – the ideal combination! It also smells tropical (rather than the usual biscuit smell that fake tans have).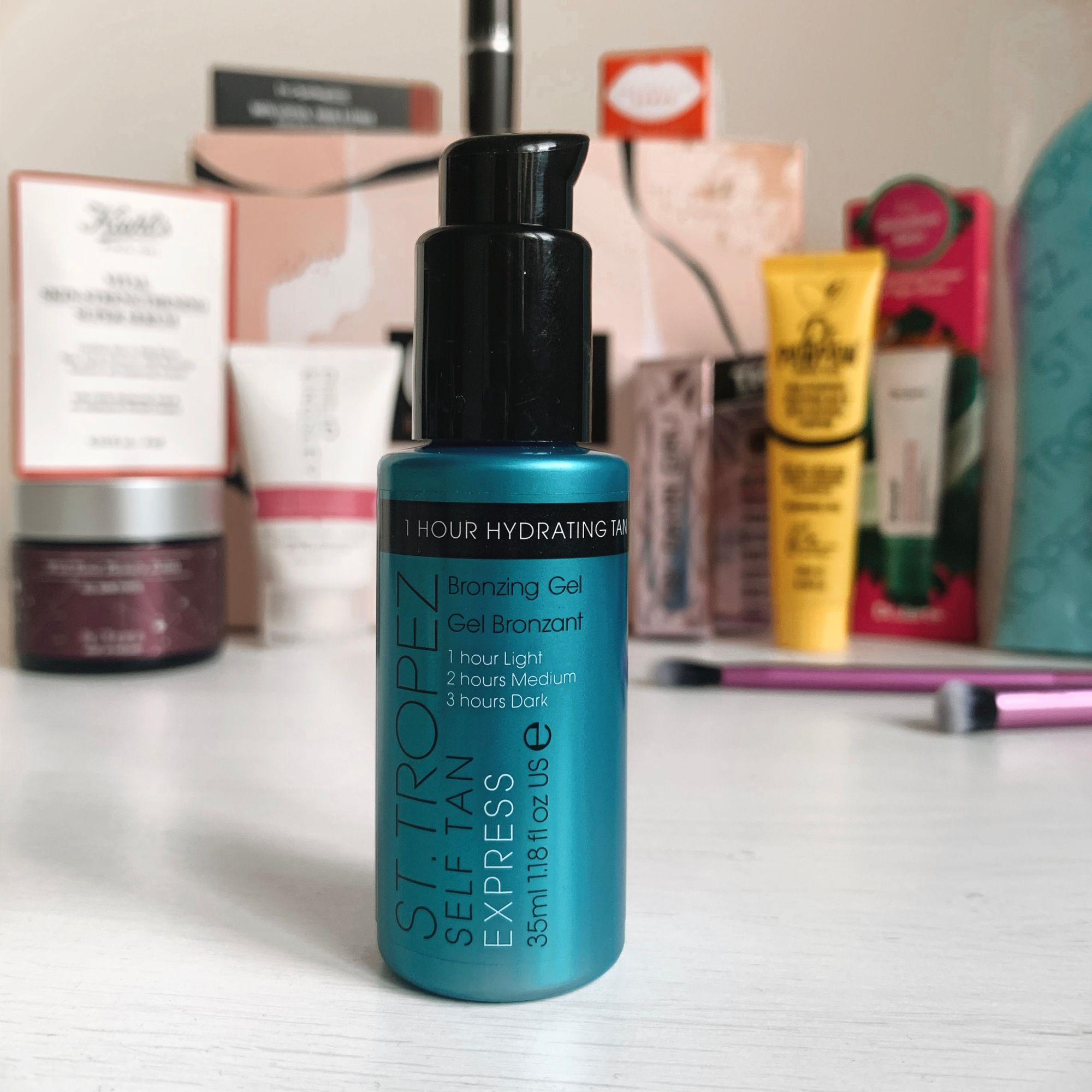 7. NEAL'S YARD REMEDIES WILD ROSE BEAUTY BALM
Full size – Worth £40.00
Next is this huge pot from Neals' Yard Remedies – their Wild Rose Beauty Balm. It's a multipurpose balm and a one-pot wonder. Not only does it smell amazing but it's uses are endless.
To use as an exfoliating cleanser, work it into the skin and remove using a wet face cloth. It can also be used as an intensive moisture treatment, just apply it to the skin and leave it for a minimum of 30 minutes… if you want an overnight treatment it ticks that box too! And of course it can be used to tame eyebrows, apply as a lip balm or apply as a cuticle oil.
The refreshing scent is down to the combination of ingredients including organic rosehip oil sourced from the woodlands and hillsides of Northern Serbia (bet you've not tried that before!) and Provitamin A which is a natural source of retinol. It also contains Vitamin E which slows down ageing.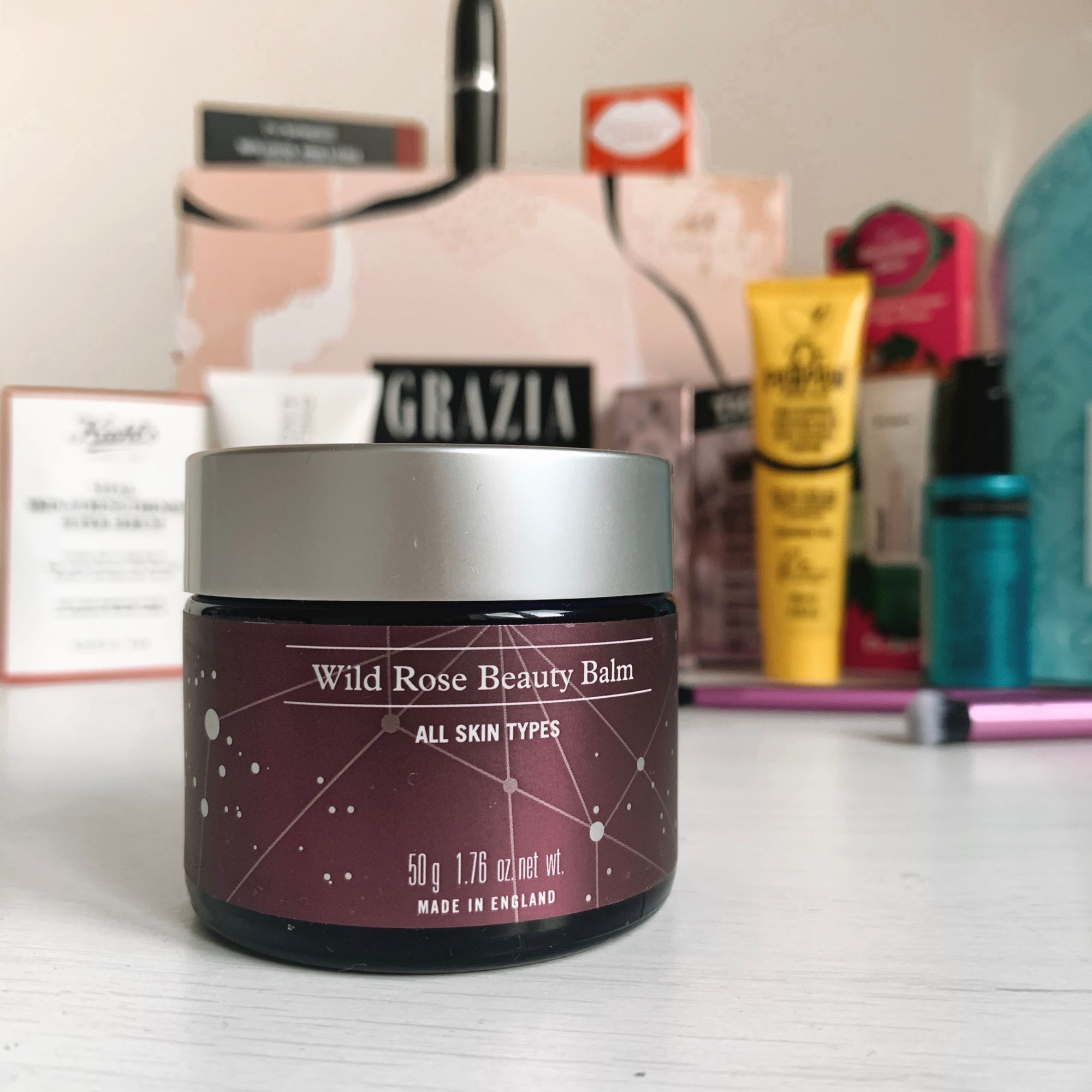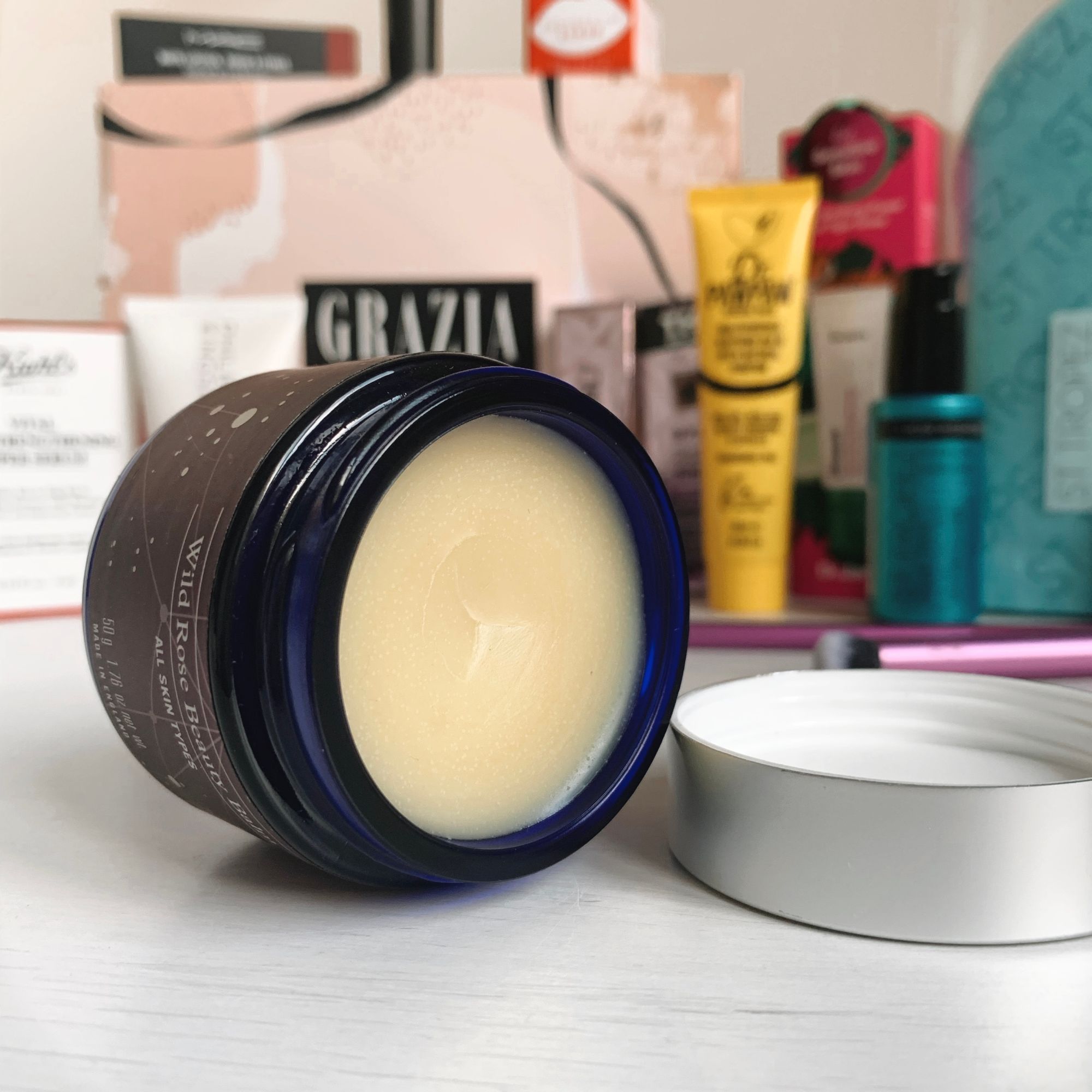 8. MAC 'DOWN TO AN ART' LIPSTICK
Full size – Worth £17.50
Next is a MAC Lipstick in the shade 'Down To An Art'. Described by MAC as a peachy-nude matte lipstick, it's the perfect lip colour all year round, especially in summer and autumn.
MAC lipsticks are super long wearing – you can't really go wrong with them. You can also purchase clear lipstick lids for MAC lipsticks from Amazon to make it easier to pick the lipstick colour you want to wear quickly if you're in a rush.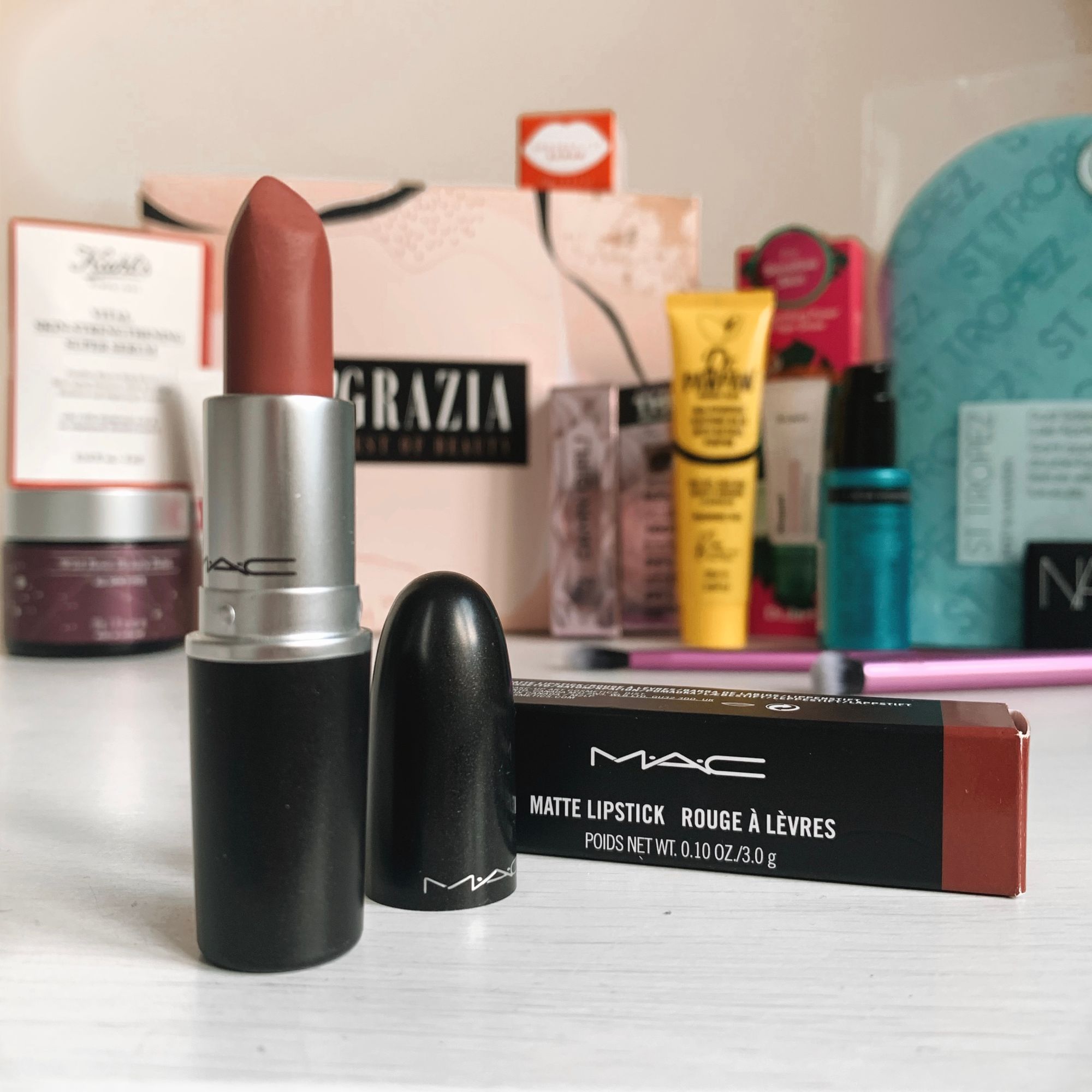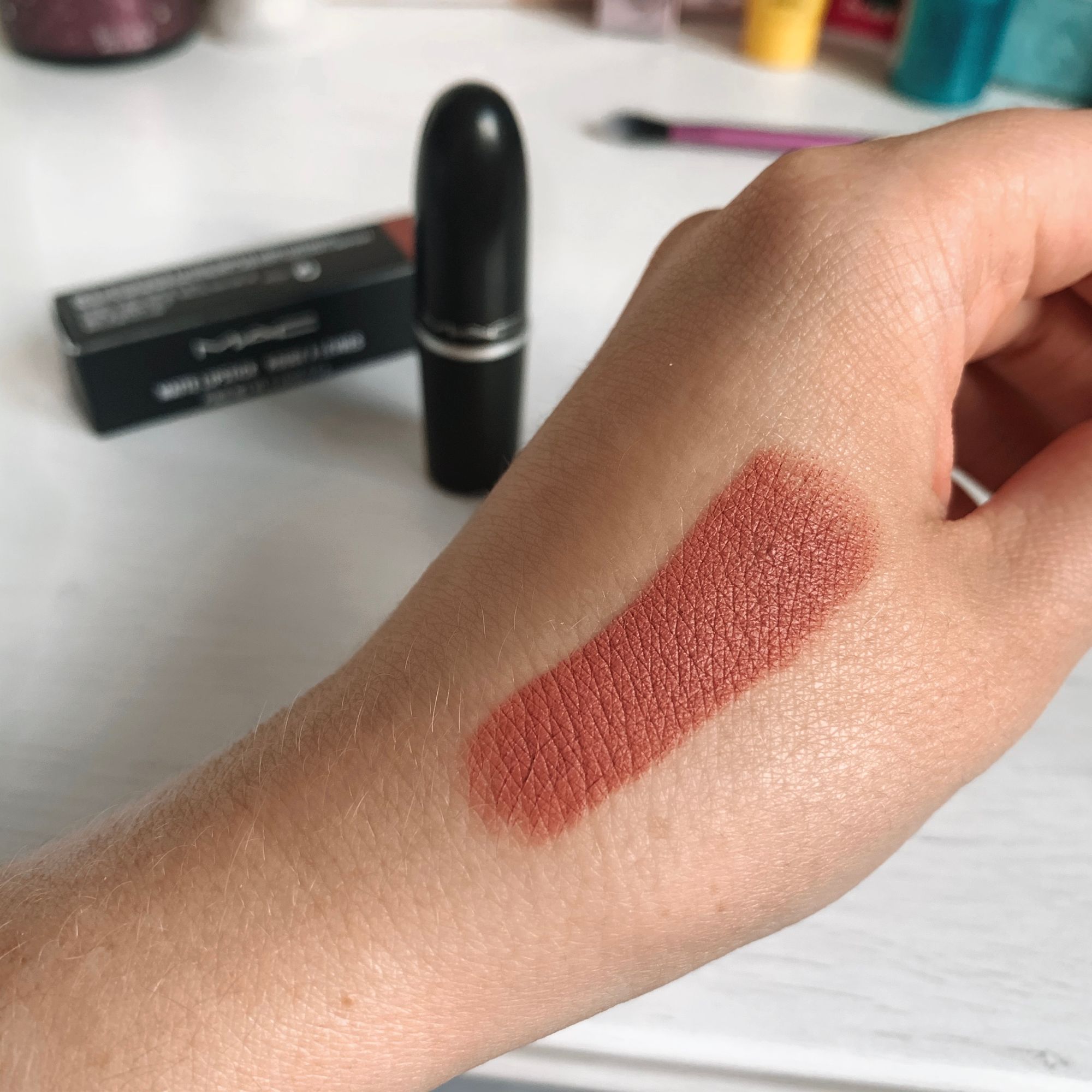 9. KIEHL'S VITAL SKIN STRENGTHENING SUPER SERUM
Deluxe Mini – Worth £5.60
The next product is a skincare hero – the Vital Skin Strengthening Super Serum from Kiehl's. This lightweight serum strengthens the skin's barrier, reduce signs of ageing and protect it from daily aggressors such as pollution and UV.
It contains hyaluronic acid, red ginseng root and Holy Basil and leaves a super glowy finish on the skin. To use, apply 1-2 drops onto the skin after cleansing and allow it to absorb.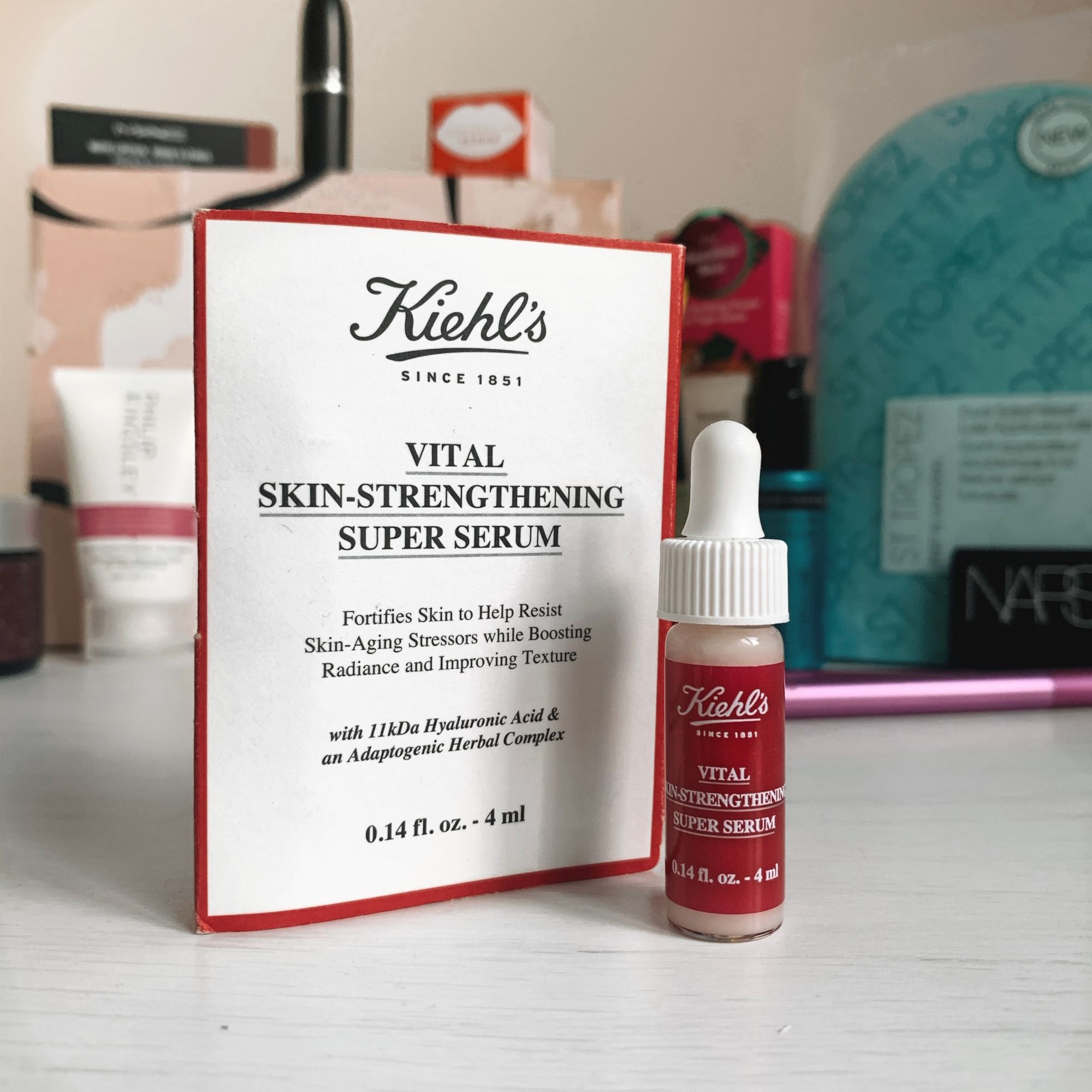 10. REAL TECHNIQUES PERFECT CREASE DUO EYESHADOW BRUSHES
Full size – Worth £8.99
A set of two makeup brushes is also included in the box and these are by Real Techniques. The Perfect Crease Duo work perfectly to give you the perfect eyeshadow look.
The 'Crease Prep Brush' is the smaller of the two and should be used to apply a base eyeshadow colour (either powder or cream, both work well).
The Defining Crease Brush is the brush you'd use to apply more definition and depth to the crease. The head of this brush is also oversized which makes it great for blending and getting that flawless finish.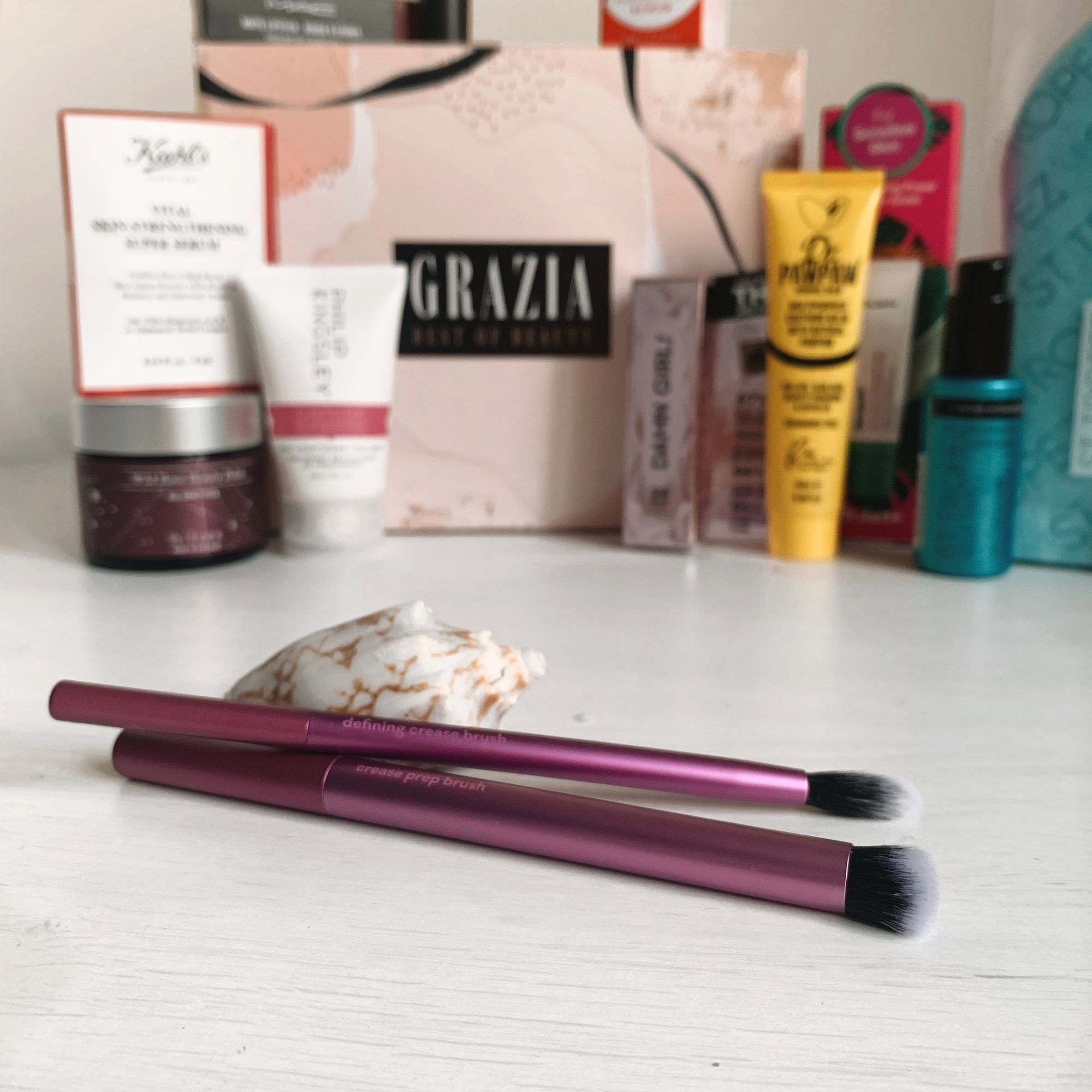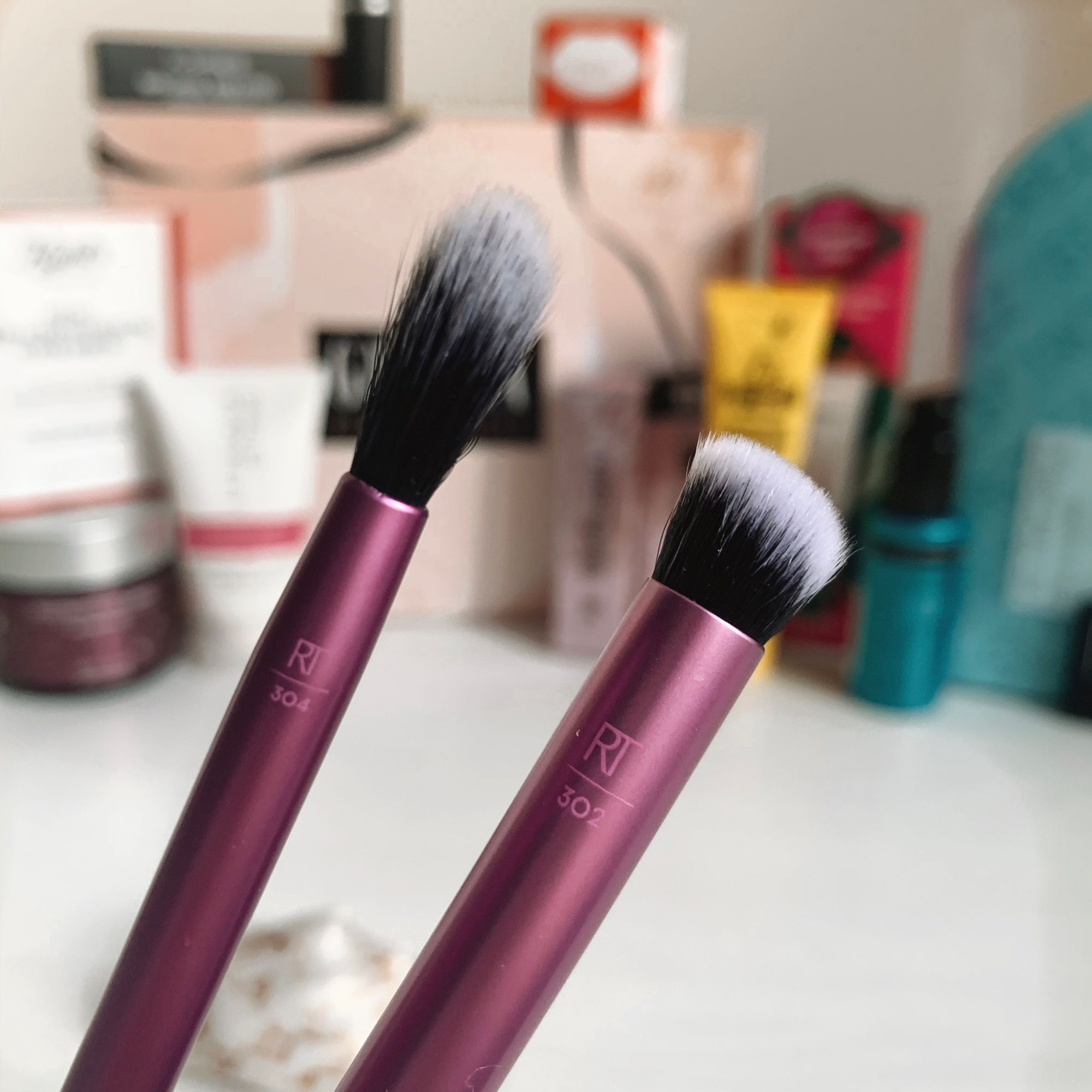 11. DR. JART+ CICAPAIR TIGER GRASS CALMING GEL CREAM
Full Size – Worth £30.00
Another full sized product and this one is the Cicpapair Tiger Grass Calming Gel Cream. A lightweight hydrating gel cream that soothes dry and sensitive skin. Infused with Jartbiome to strengthen and balance, centella to smooth and protect the skin, and cicabond to repair skin.
Apply to clean skin, following cleansing in place of your usual moisturiser.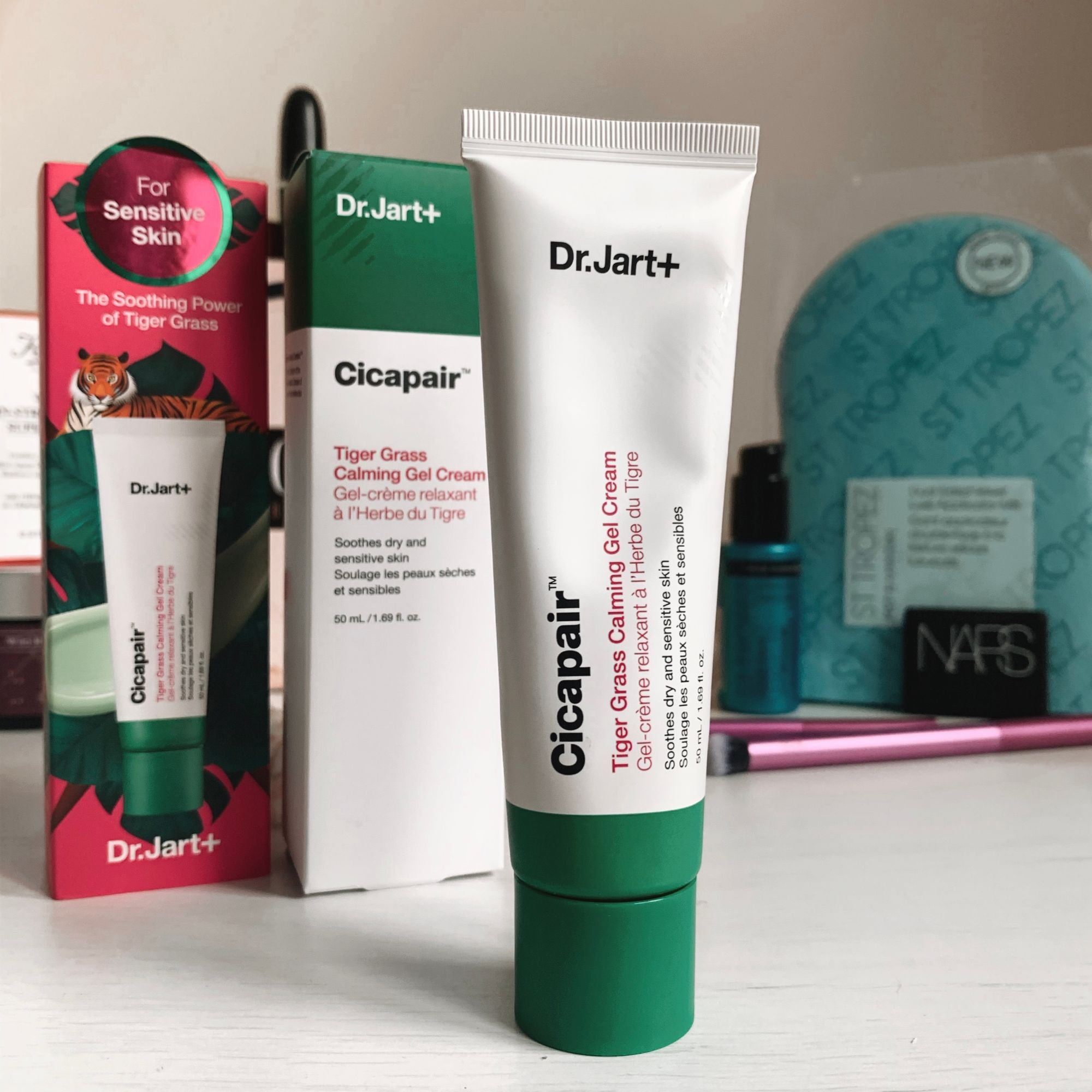 12. PROJECT LIP LIP SCRUB
Full size – Worth £8.95
The final product in the box is made in the UK, specifically Manchester which is my hometown, so I like this product before I have even used it!
The Project Lip Scrub is a natural sugar based lip scrub. It contains sweet orange oil extract which gently exfoliates and leaves lips super soft and ready for anything! Oh and it's edible too!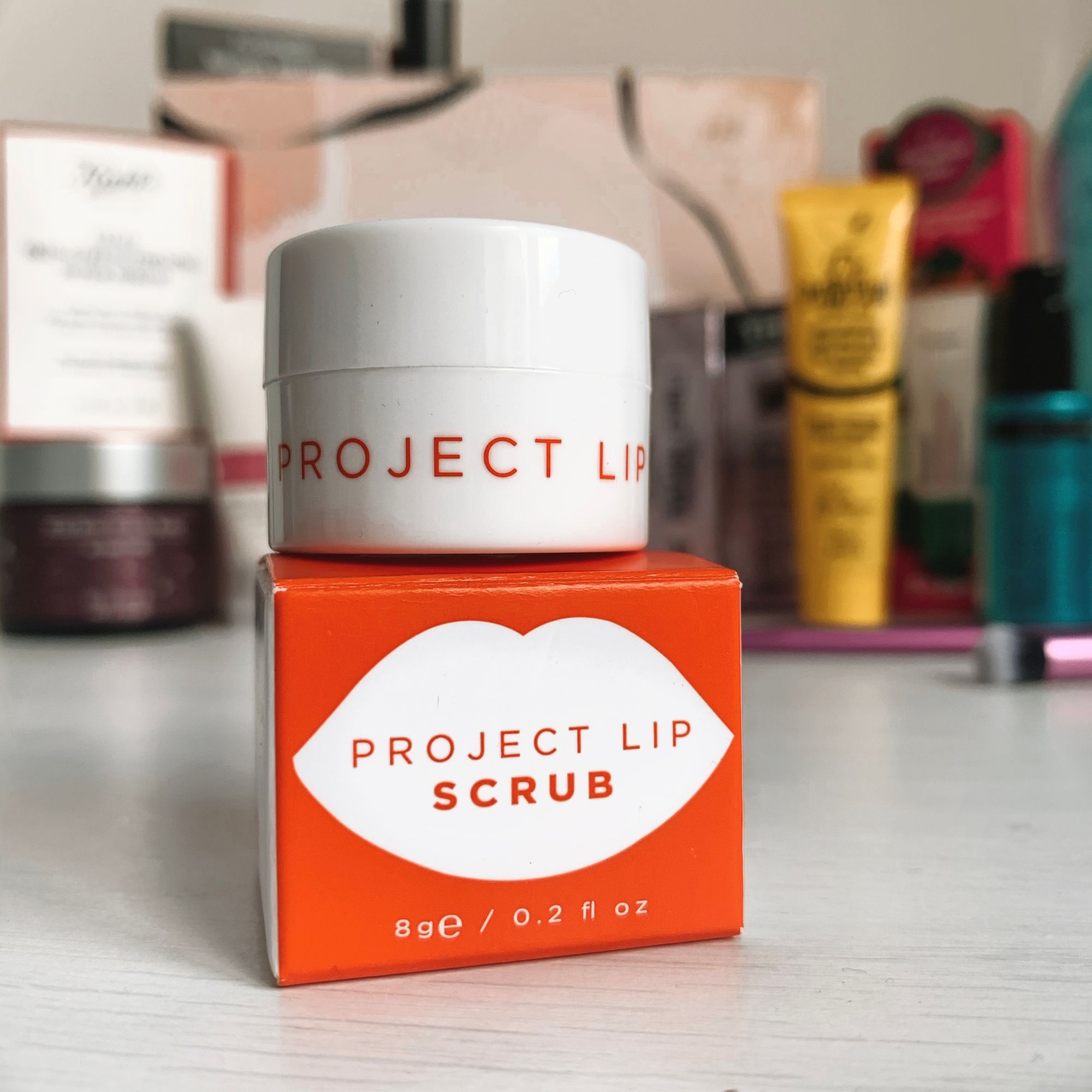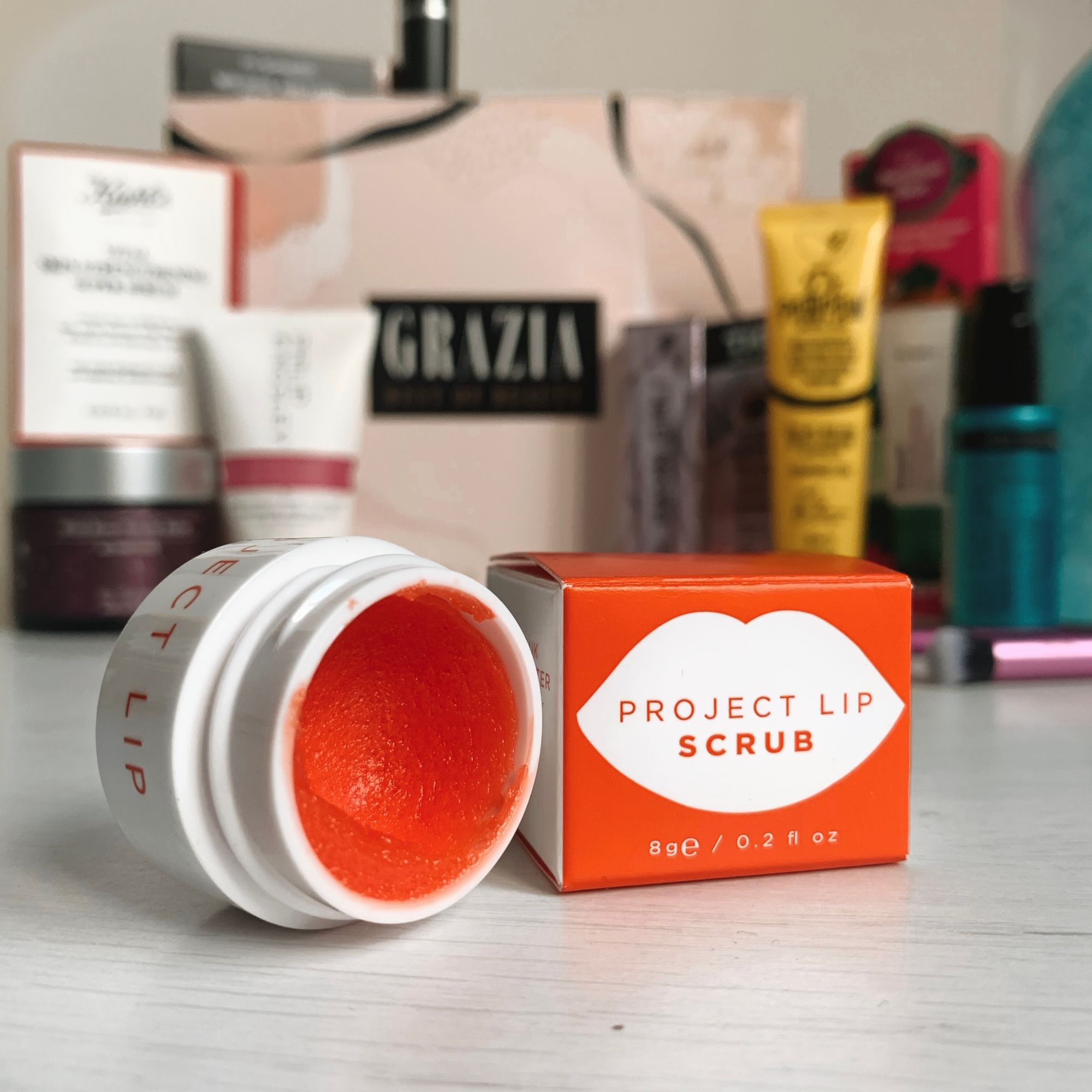 Over to you! What did you guys think of the Glossybox x Grazia Limited Edition Box? Did you manage to get your hands on it? If so, what's your favourite product? Let me know in the comments.