I don't think I've been as excited for a Limited Edition Glossybox as I have for this one… The Zoeva x Glossybox Limited Edition Box!
Glossybox have picked out six gorgeous products from the one and only Zoeva and packaged them in the most beautiful box with holographic accents. It's simply stunning!
Zoeva are of course famous for their incredible makeup brushes, and now their makeup products too. And inside this box we have a bit of everything from them!
The box itself is worth over £85 but Glossybox subscribers can pick this up for only £25! Non subscribers can buy for £30.
So let's unbox the Zoeva x Glossybox Limited Edition Box!
1. COCOA BLEND EYESHADOW PALETTE
Worth £21
The first item in the box is a full sized eyeshadow palette! The Cocoa Blend Eyeshadow Palette includes 10 beautiful warm truffle tones and are the perfect selection to create warm smoky eye looks.
I've not yet tried Zoeva eyeshadows but I've heard they are incredibly pigmented and last all day!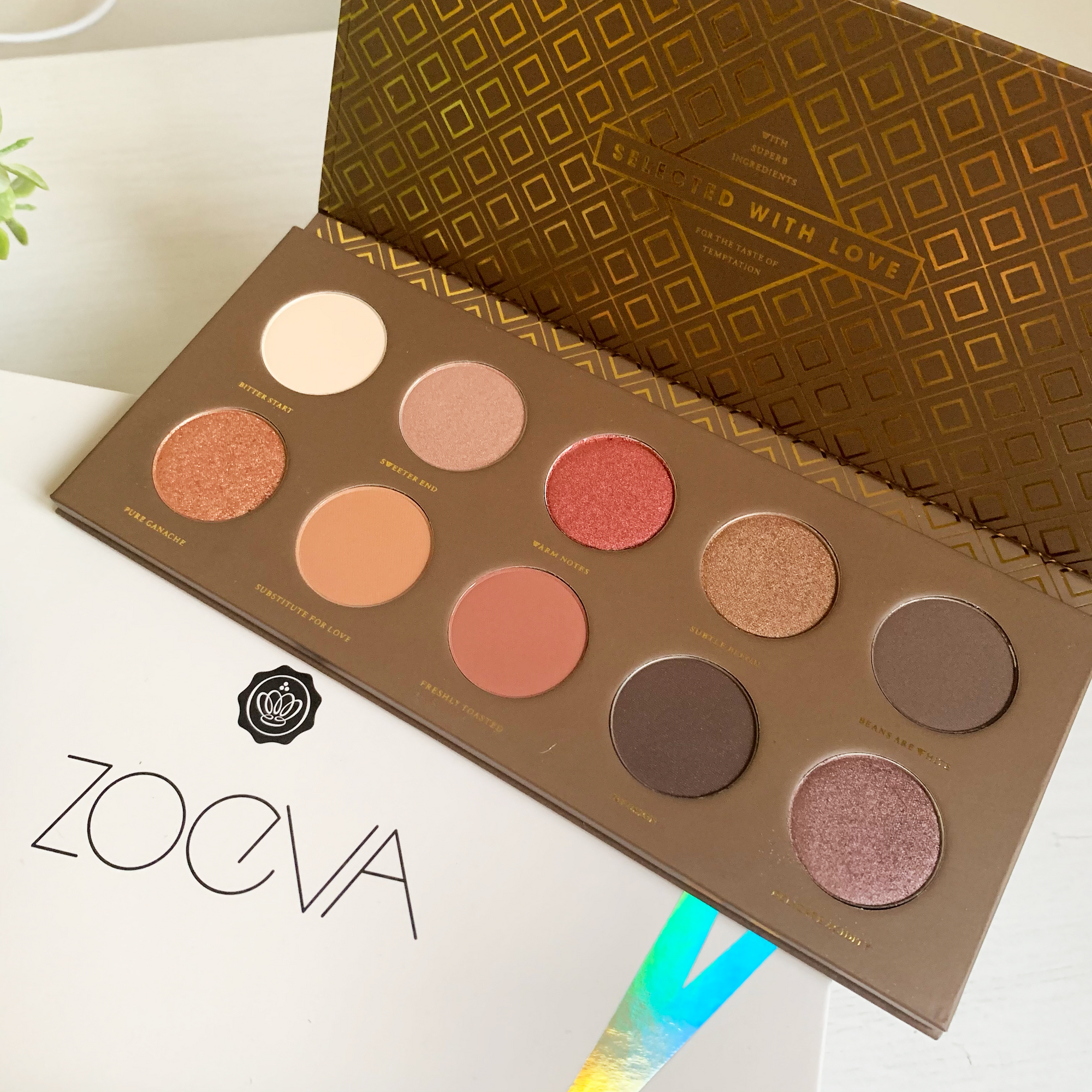 2. VOYAGER TRAVEL BRUSH SET
Worth £22
A Limited Edition Zoeva beauty box wouldn't be complete without some makeup brushes, would it? This beautiful set of miniatures is called the 'Voyager Travel Brush Set'.
These are a collection of four handmade brushes which are perfect for travel. They even come in a brush bag to protect the bristles and make it even easier to take them with you on the go.
The four brushes include: 228 Luxe Crease, 142 Concealer Buffer, 234 Luxe Smoky Shader and 322 Brow Line.
3. EYESHADOW FIX (MATTE)
Worth £9
Next is the Eyeshadow Fix eyeshadow primer to apply to your eyelids before the cocoa blend palette. This primer is enriched with rice silk and Vitamin E which helps to smooth the skin and create the perfect base for eyeshadow.
An eyeshadow primer helps the eyeshadow last longer as well as preventing creasing.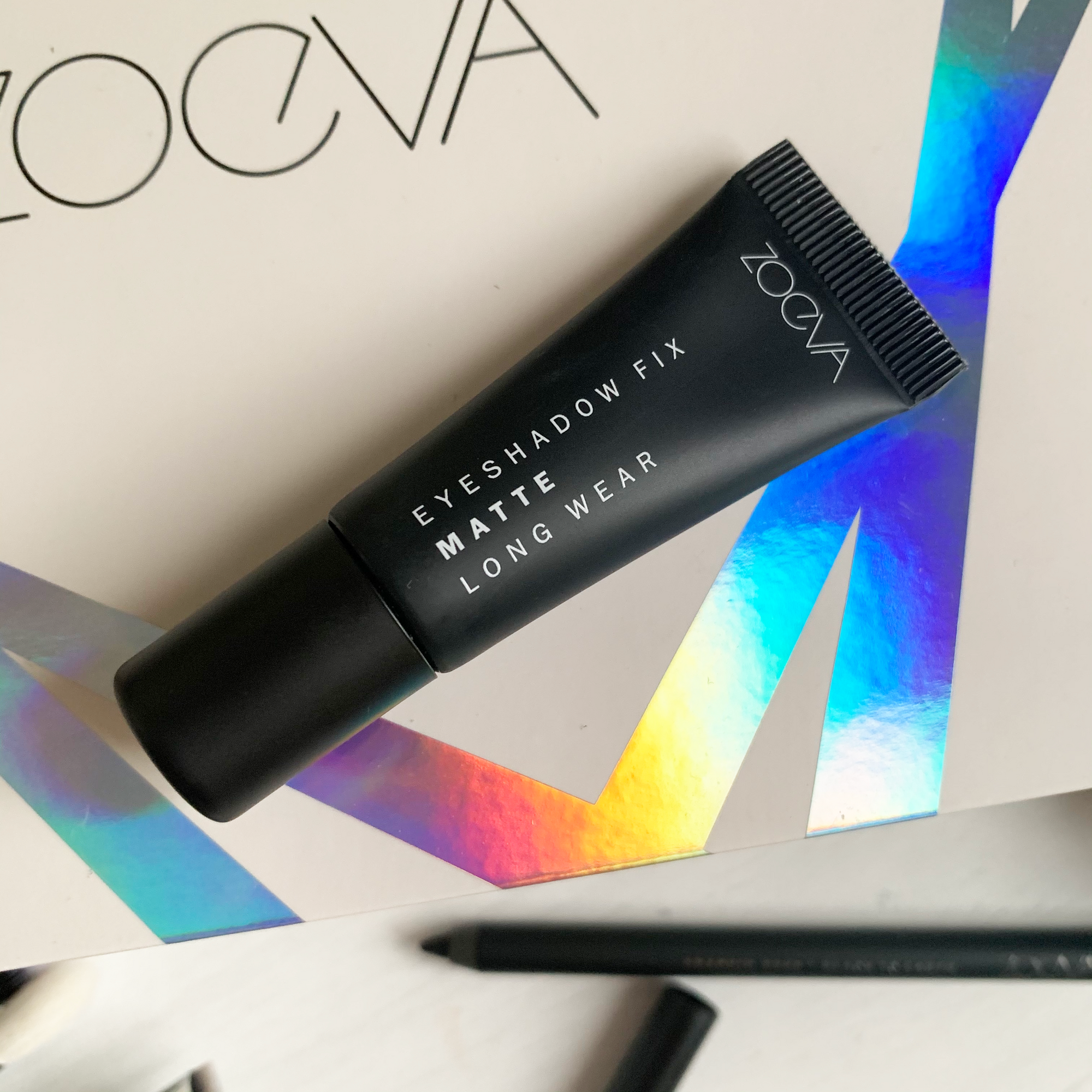 4. PURE MATTE LIPS – DARE TO DREAM
Worth £11
This pale pink lippy is the Pure Matte Lips in the shade Dare To Dream. It has a velvety smooth formula that glides onto the lips but dries matte.
It's said to be super long lasting and super pigmented.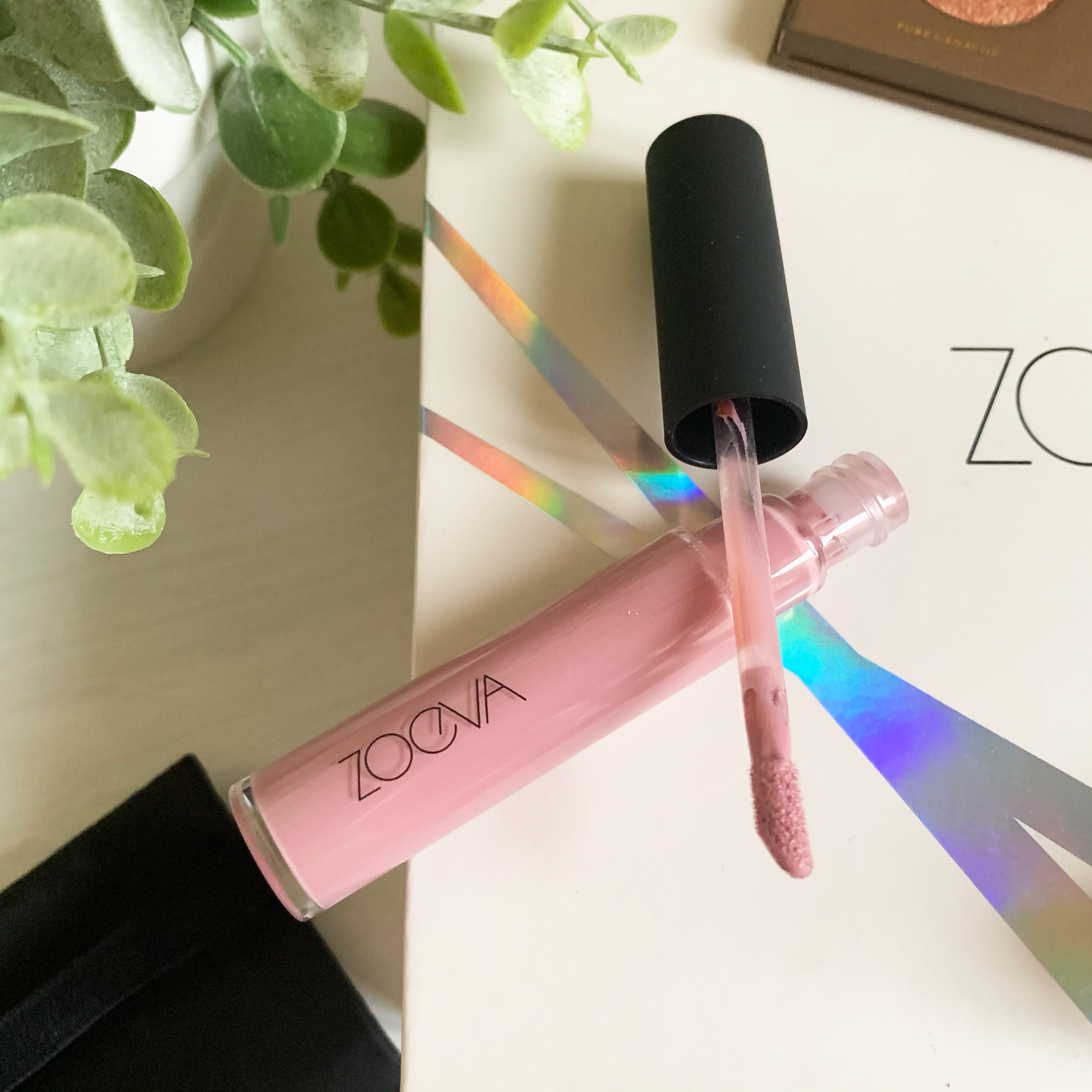 5. STROBE GEL – NOVA
Worth £13
If glowy skin and glowy makeup is your thing… or if you just like to add a little highlight in the right places, this next product is for you.
The Strobe Gel in shade Nova is a beautiful pearlescent shimmery gel which adds the perfect amount of dewiness to your skin. It's a lightweight gel which melts into the skin. Apply it over foundation for the ultimate highlighted cheekbones, or just to your skin for a natural dewy look.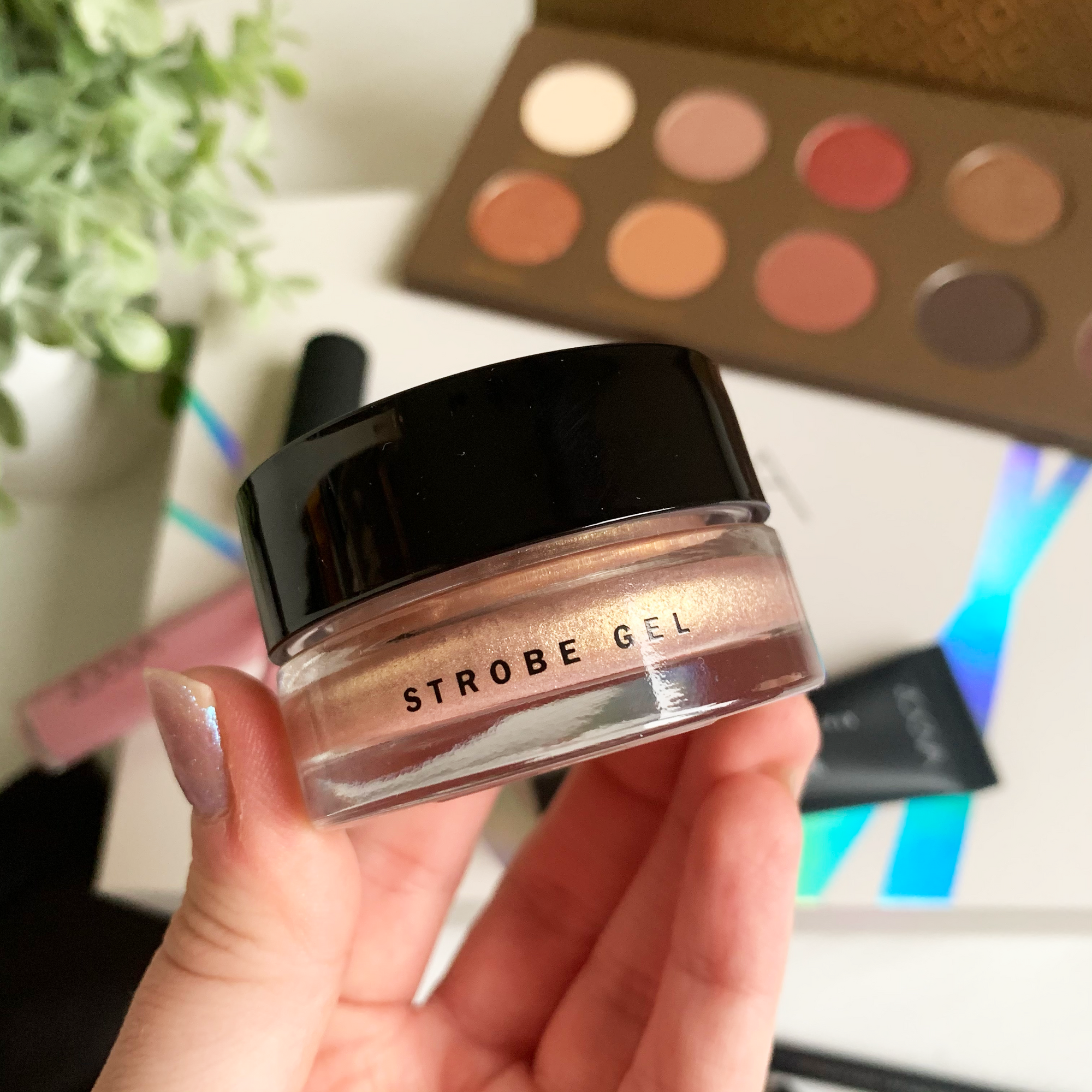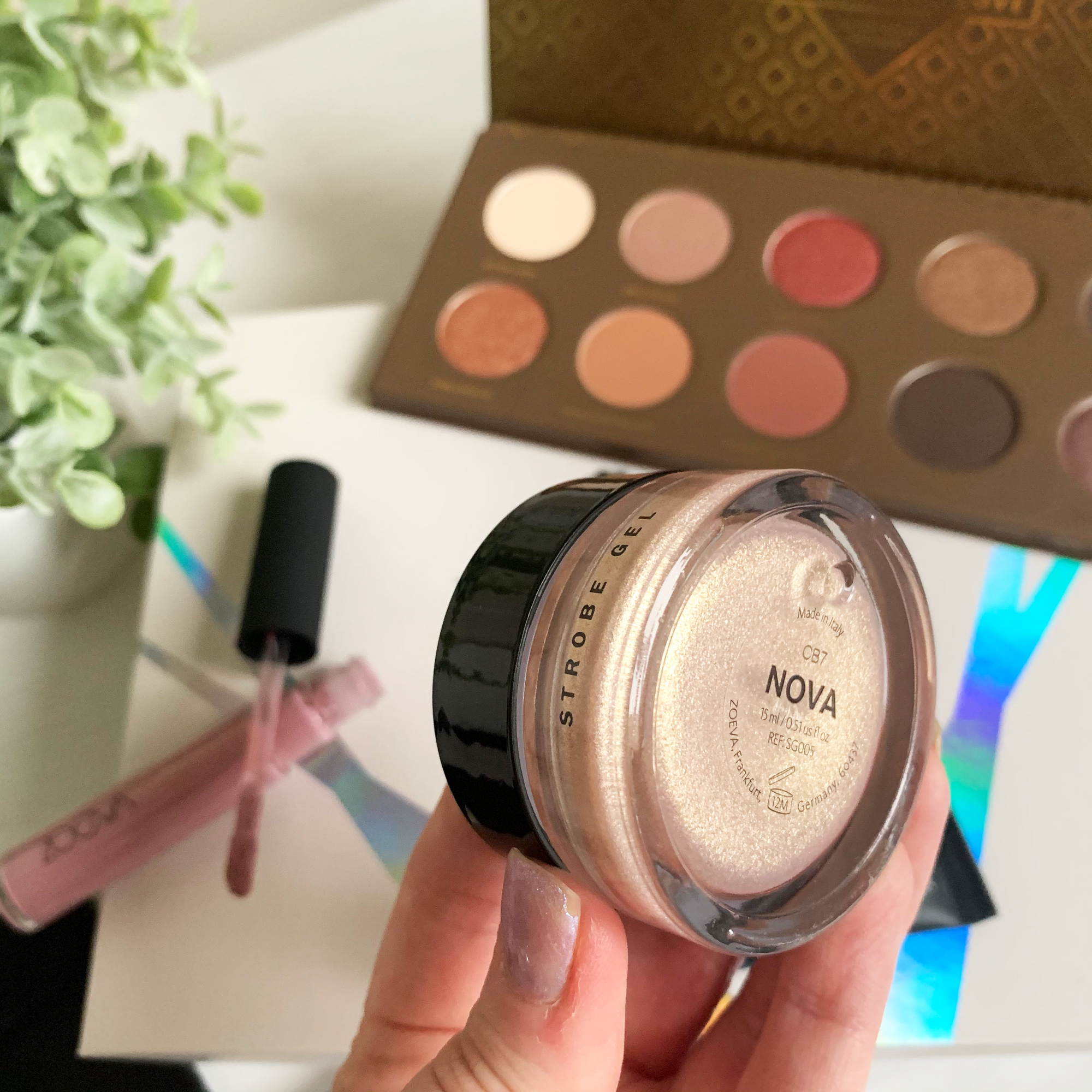 6. GRAPHIC EYES – BLACK TO EARTH
Worth £9
To complete the makeup look, we have the Graphic Eyes Black To Earth eyeliner. This black eyeliner crayon is said to offer the 'best of both worlds' as it applies as smoothly as a liquid eyeliner but with the easy application of a traditional pencil.
I swatched this and found it's incredibly pigmented and really easy to blend out. It's the perfect consistency to blend out across the top lash line for a smoky eye look.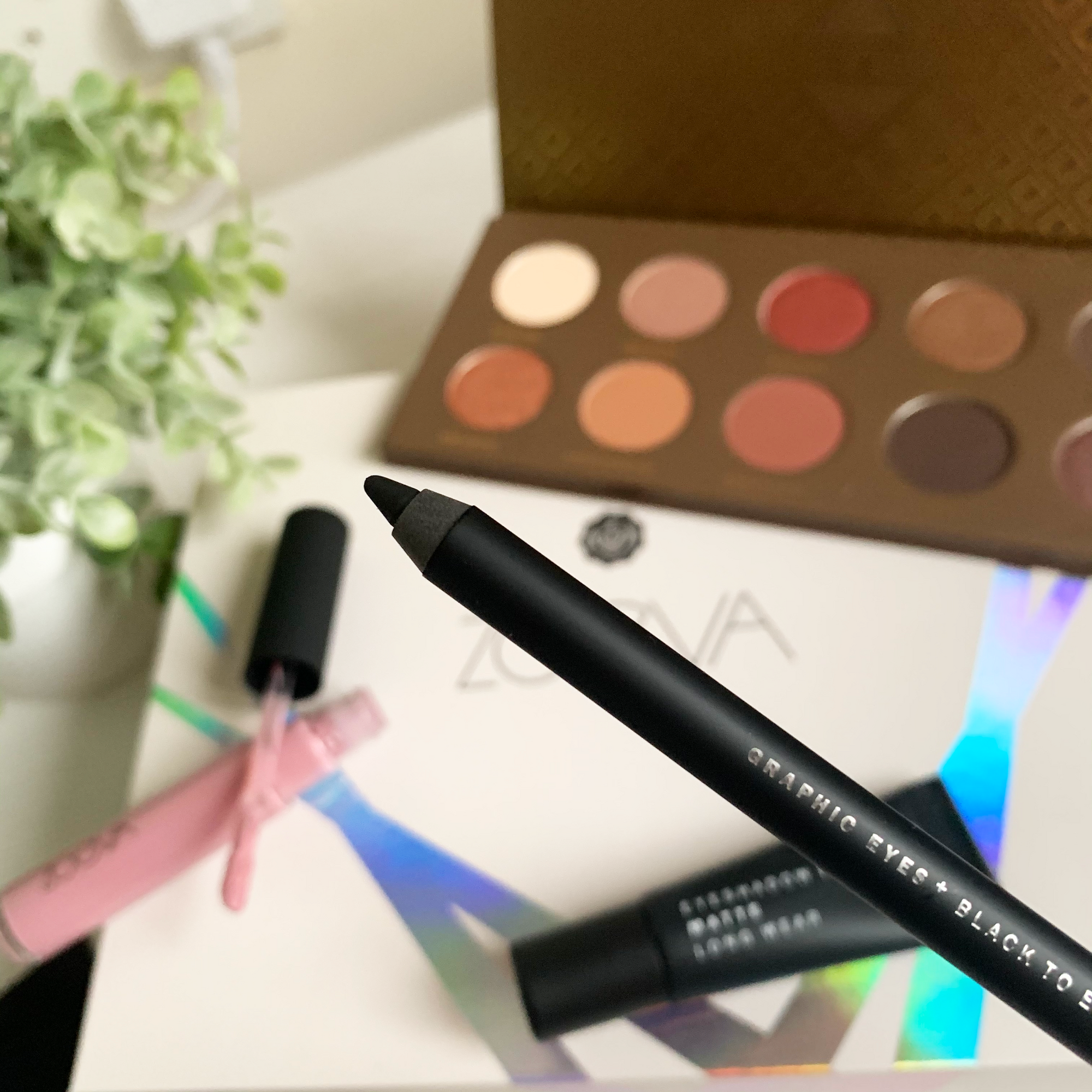 As of today's date, the Zoeva x Glossybox Limited Edition Box is still available to buy. You can find it here.
If you're not yet a subscriber and want to sign up to Glossybox you can use code KTFXO to get your first Glossybox for only £11.50 including postage. As a subscriber you also get priority access and discounts on the Limited Edition boxes.
What did you think of this Limited Edition box? Let me know in the comments.