Working at home can be great… until the window cleaner comes whilst you're on a Zoom call and your dogs insist on warning you that your windows are being cleaned the entire time…
Or…
Home deliveries keep you jumping up and down from your computer like a yoyo, or next door decide to do a bit of DIY on your adjoining wall…
There are pros and cons to working from home. With the majority of us working from home now, we need to make sure we are as productive as we can be. And that can be harder than it sounds.
Here are 10 ways to stay productive whilst working from home:
1. PRETEND YOU'RE STILL WORKING FROM THE OFFICE
Working from the office often means getting up early to commute. Whilst the commute can often be long, cramped, and unpleasant, commuting gives us time to wake up and prepare ourselves for the day, so by the time we arrive at work we are raring to go.
Try waking up at the same time you would if you were going to the office, get dressed, have breakfast, and even take a short walk.
Sticking to a routine can make all the difference in productivity.
2. MAKE A SEPARATE WORKSPACE
Replying to emails from your bed might sound rather appealing, but the lack of boundaries between workspace and home-space can make it difficult to switch off.
Set aside a different work space just for work. When you're in the work space, you're working and when you leave it, you've finished work.
3. KEEP YOUR WORK AREA TIDY
Having everything in it's place makes it so much easier to find that notepad and pen when you're on the phone and quickly need to jot something down. Plus a tidy workspace reduces the temptation to procrastinate and tidy things away.
4. USE A PLANNER
Not having colleagues around you means you have the opportunity to just spend 5 more minutes watching that Netflix show at lunch… or getting sucked into the day to day life of the people around you.
A good planner to plan your time can keep you on track. Only write down what is manageable and tick it off when you're done. Write down a little reward for when all tasks have been completed.
5. TAKE REGULAR BREAKS
When you're in the office, regular breaks involve walking from one meeting to another or catching a friend for a mid-morning coffee break. Working at home can be isolating and you can find yourself sitting in the same chair for 8 hours straight.
Take regular breaks, just as you would in the work place. Try to get fresh air if you can – if you have a dog, try a midday walk instead of pre/post-work walkies.
6. ONLY WORK WHEN YOU'RE AT YOUR MOST PRODUCTIVE
Working a 9-5 in the office means you need to be productive between 9 and 5, whether those are your most productive hours or not. The advantage of working from home is that you can choose when you do your work…
If you're more of a night owl, you might prefer working until 8 or 9 in the evening and starting later. Working when you're most productive benefits everyone, you get more work done at a better quality and you won't feel overtired.
7. USE HOUSEHOLD CHORES AS A TASK TIMER
Something which I find very helpful working from home is that I can have the clothes wash on during the day whilst I work. And the great thing about this is that you can use this as a timer to keep you on track.
If your clothes wash cycle takes an hour, set it going, and commit to getting one task done by the time it's finished. If the cycle finishes and you've not done anything, it's also that realisation that you've wasted an hour of your day and should spur you on to get back on track for the rest of the day!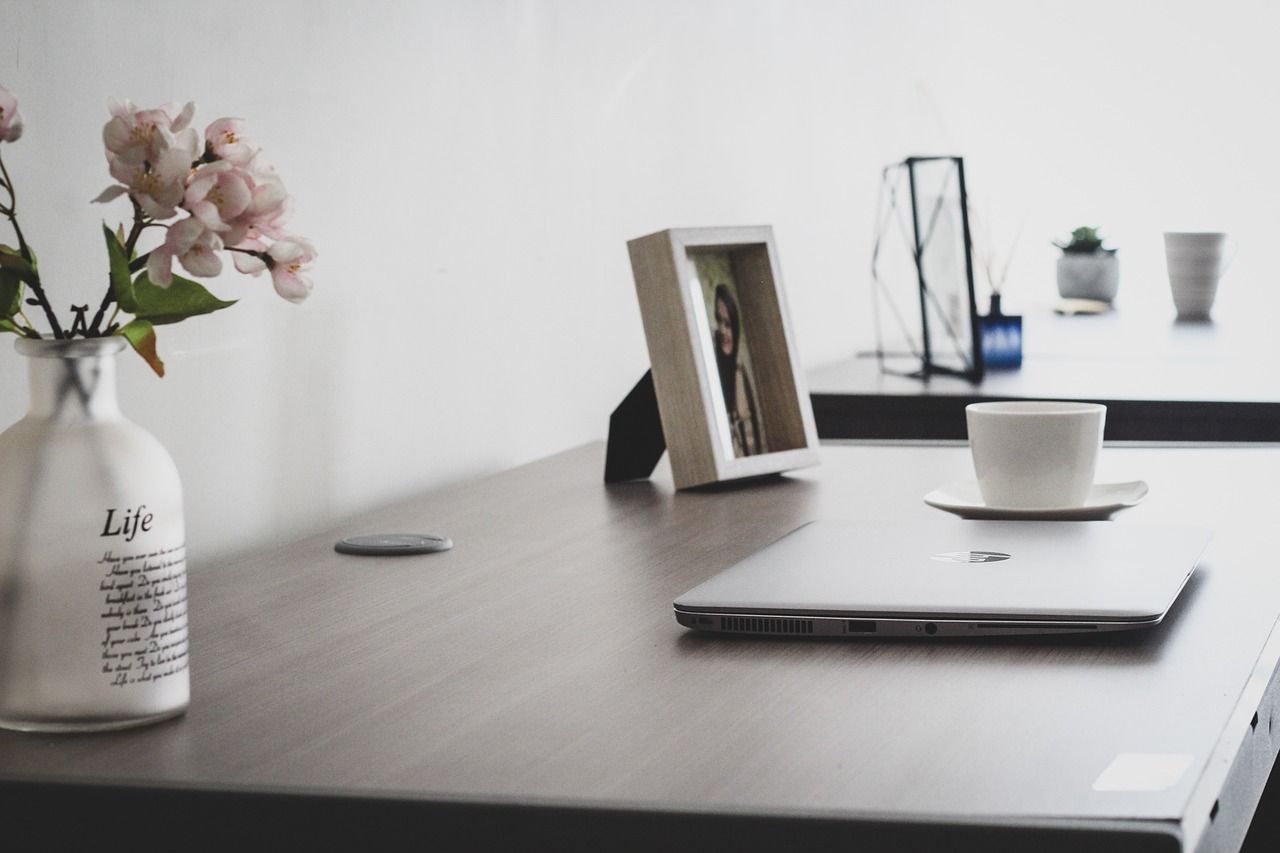 8. FINISH FOR THE DAY
When you've done your hours or required tasks, turn off your work computer and leave it switched off until the next day. Don't be tempted to switch it on and 'just do something quickly' – you wouldn't be able to do this in the office so don't do it at home.
After work time is your time, try not to blur the lines.
9. INVEST IN A GOOD PAIR OF HEADPHONES
Not only are headphones a great way to take calls hands-free, but they also keep out the noise from that 3-year-old next door, or your neighbour cutting his grass when you're trying to concentrate.
Find some 'background' music that won't distract you from work. You can find 'productivity background music' on Youtube.
10. KEEP IN TOUCH WITH COLLEAGUES
Working at home can get quite lonely without those random chats with your colleagues which you'd have in the office. So make time for them.
Schedule regular calls with colleagues not only to talk about work but about what they did at the weekend or what they're watching on Netflix right now. Not all conversations in the office are about work so make time for these whilst you work at home too!