The first Glossybox of 2020 has been released and after a crazy Christmas and New Year this box of joy is exactly what we all need.
The theme of the January Glossybox is Sleep and Refresh – I think this is my January theme in general anyway! Inside there are 5 FULL SIZED beauty products to kick start your 2020 beauty routine and leave your skin feeling refreshed.
If January is a no-makeup kinda month for you then these products are everything you need to take care of your skin and still achieve that glowy revitalised look without makeup.
Let's see what is inside the January 2020 Glossybox!
1. BYBI – STRAWBERRY BOOSTER – £12
We are kicking the 2020 skincare routine off with a huge moisture boost with the BYBI Strawberry Booster. This 100% cold pressed strawberry seed oil is packed with antioxidants, omega 3 and omega 6 which are the perfect combination to nourish, replenish and hydrate the skin.
Either apply a couple of drops straight to your skin, or add it to your moisturiser after cleansing.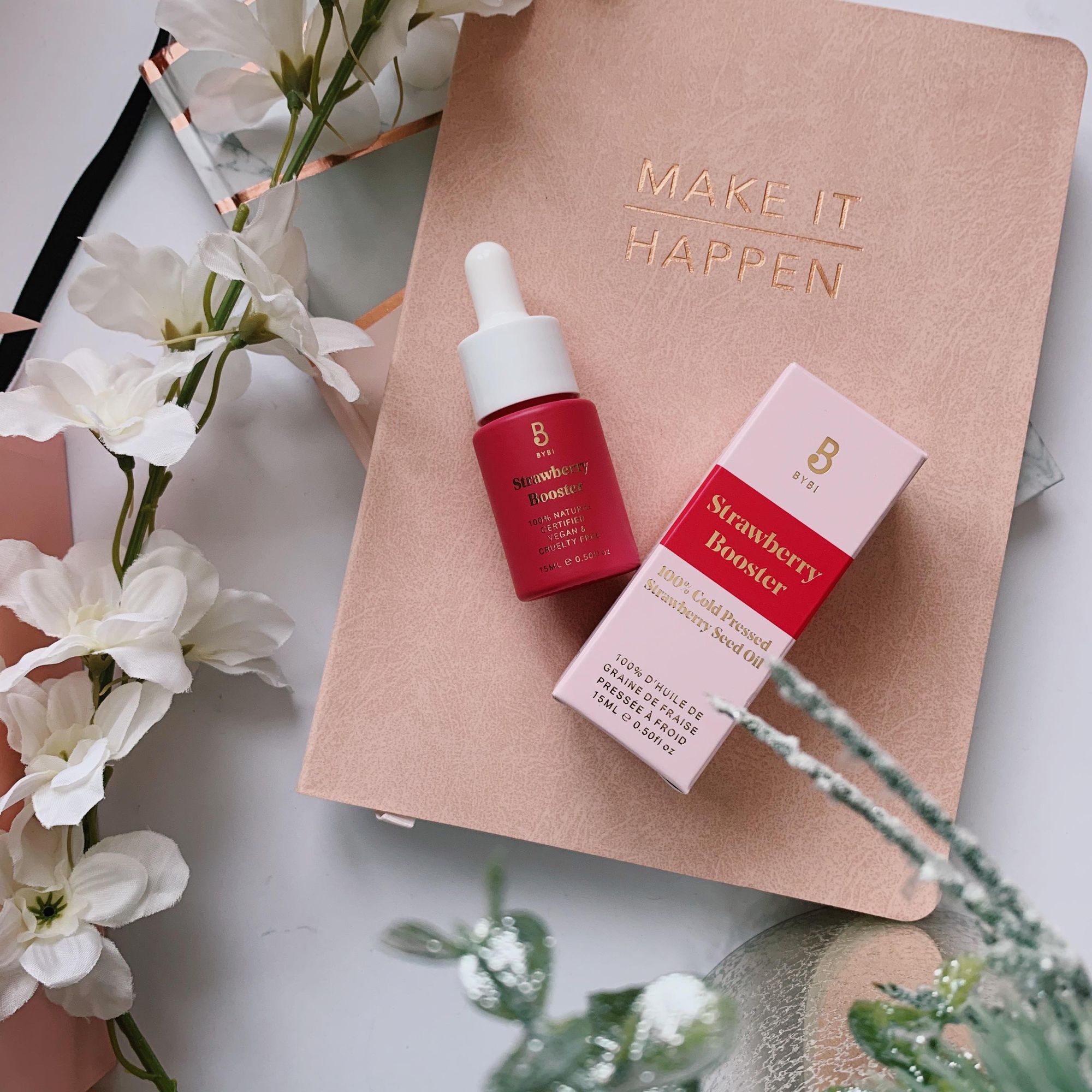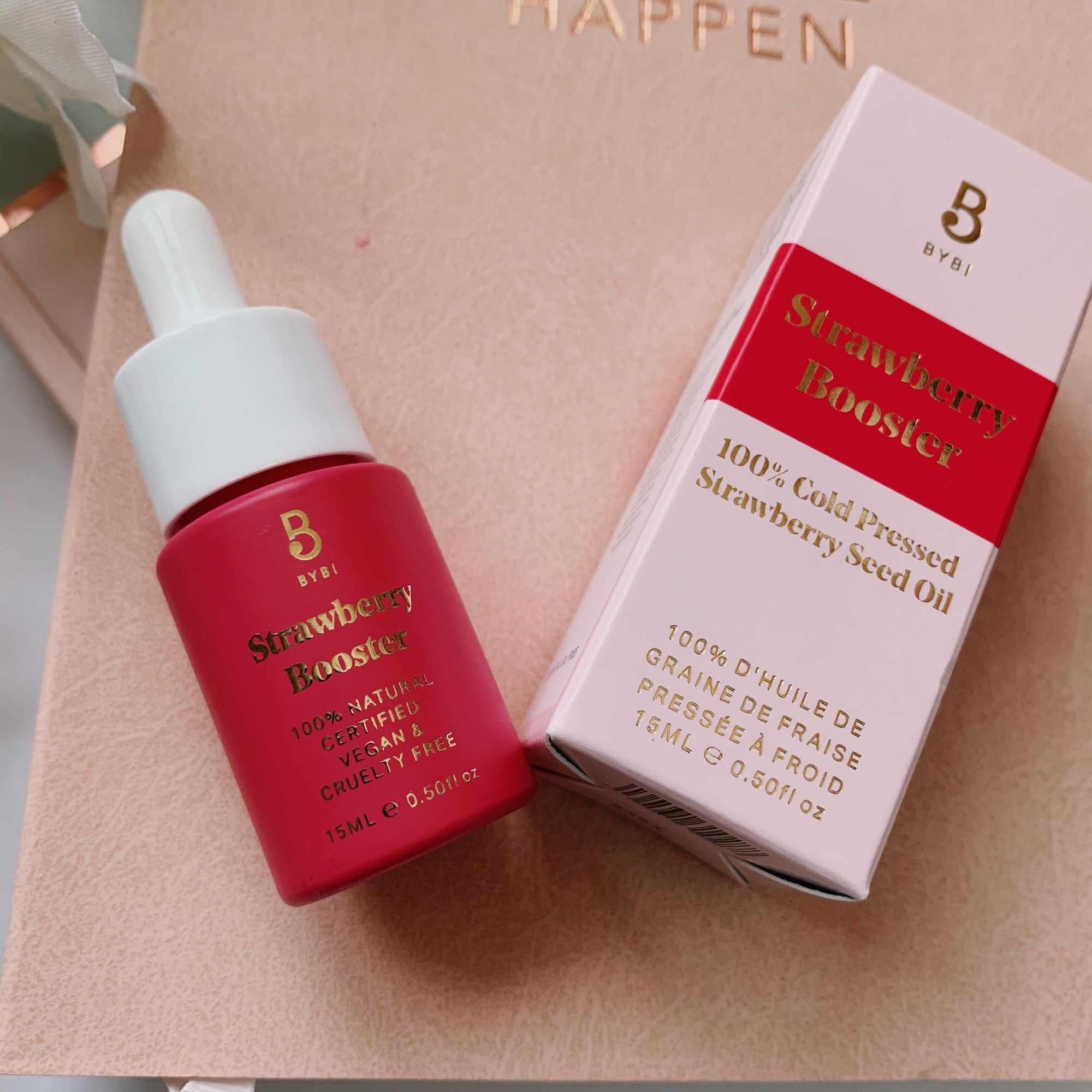 The BYBI Strawberry Booster is worth £12 and can be found here.
2. BASIC BEAUTY – TWEEZERS – £15.50
Tweezers are an essential in your makeup/skincare bag and a brand new, sharp pair is always welcome. These tweezers from Basic Beauty feature a classic slant tip to allow you to precisely pluck the strays from your brows.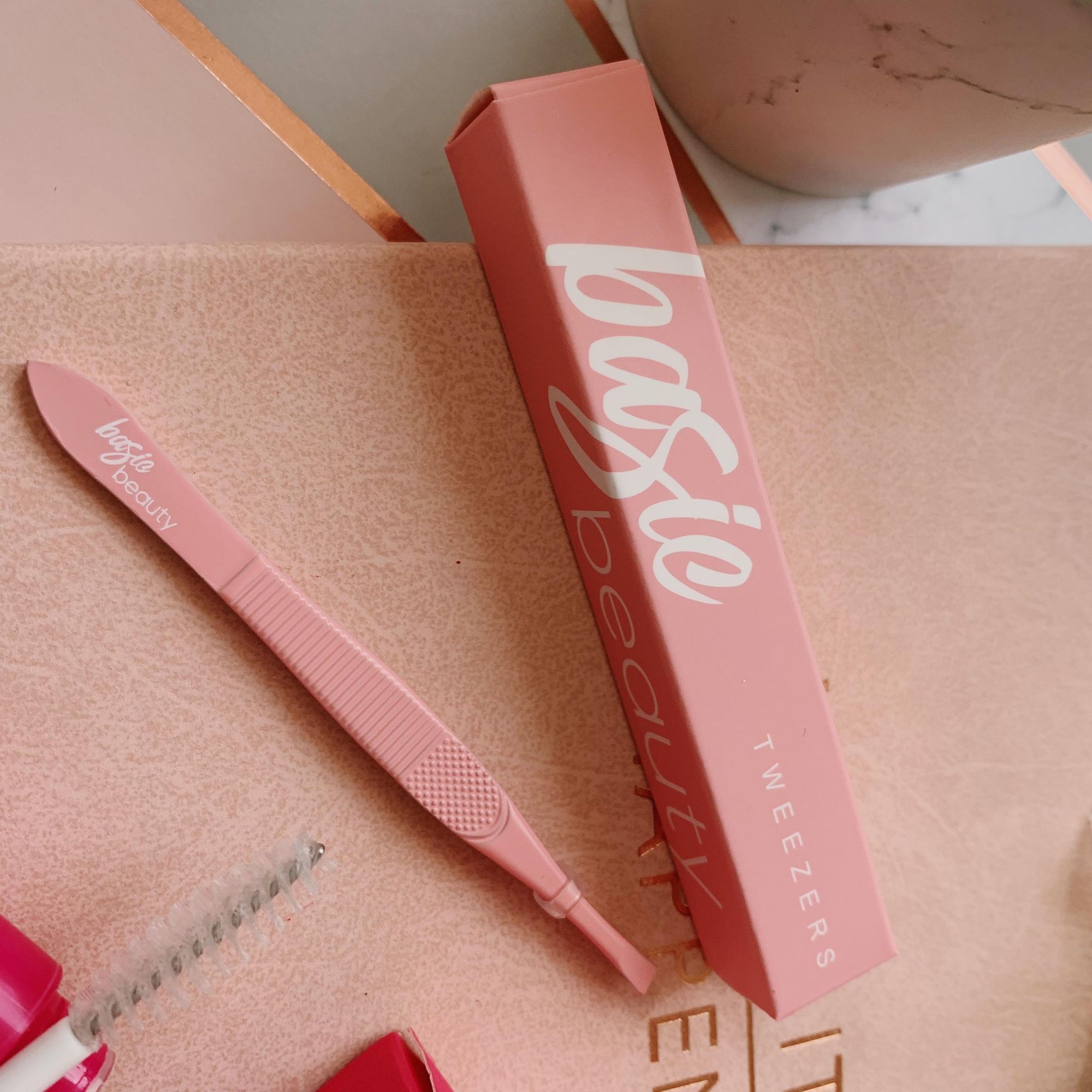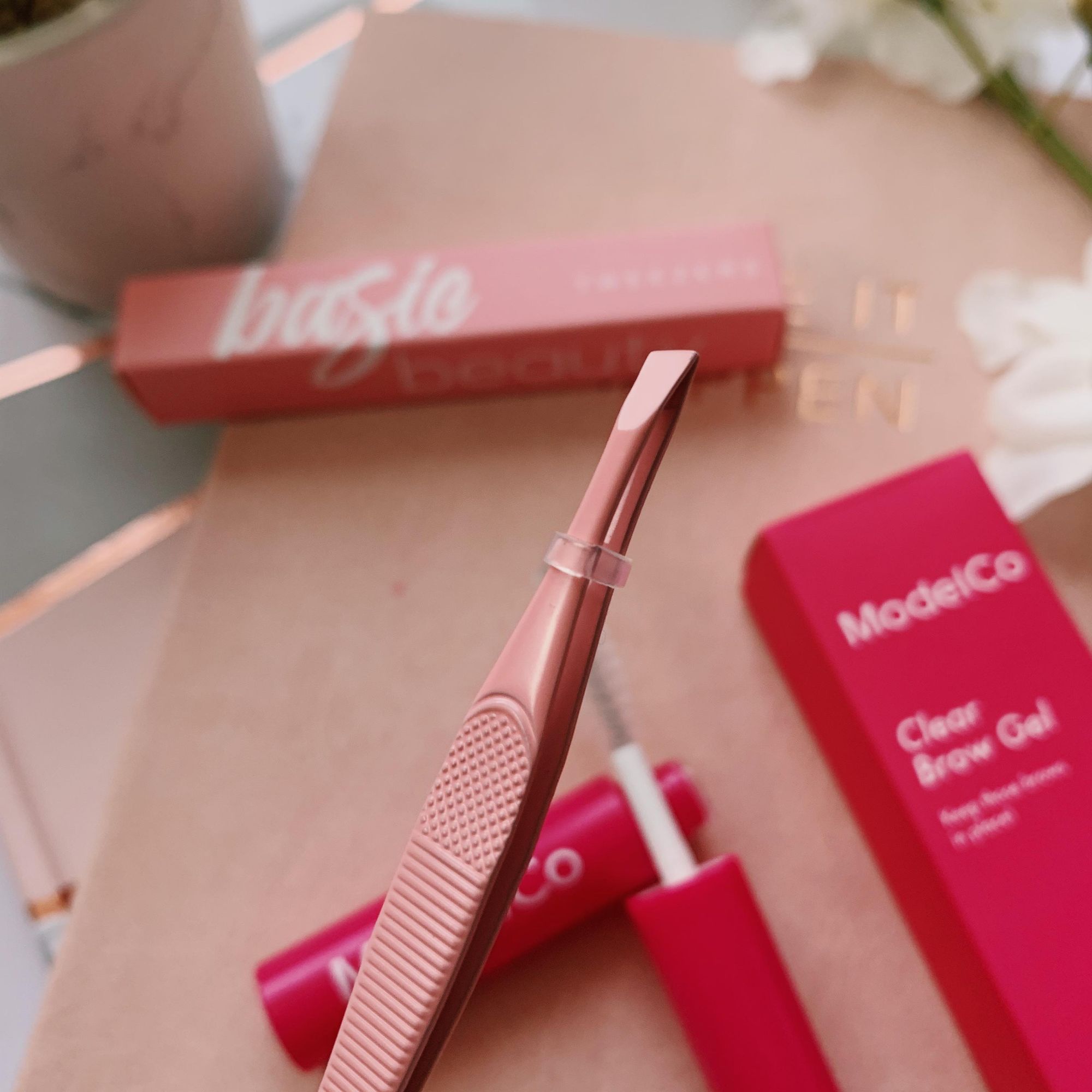 The Basic Beauty Tweezers are worth £15.50 and can be found here.
3. MODELCO – CLEAR BROW GEL – £14
After freshening up the shape of your brows with the Basic Beauty Tweezers, set them in place with this clear brow gel from ModelCo. The gel is vegan and cruelty free too.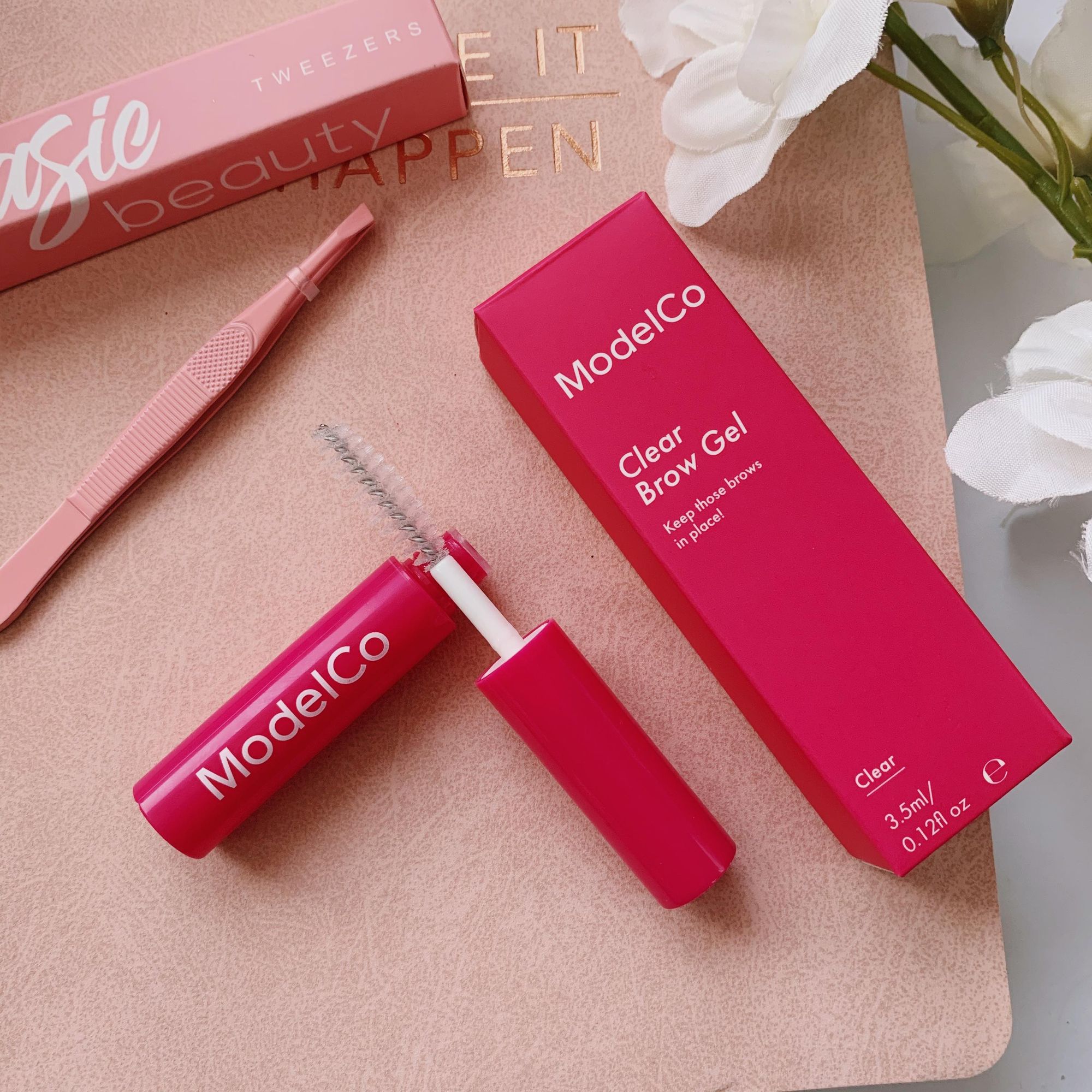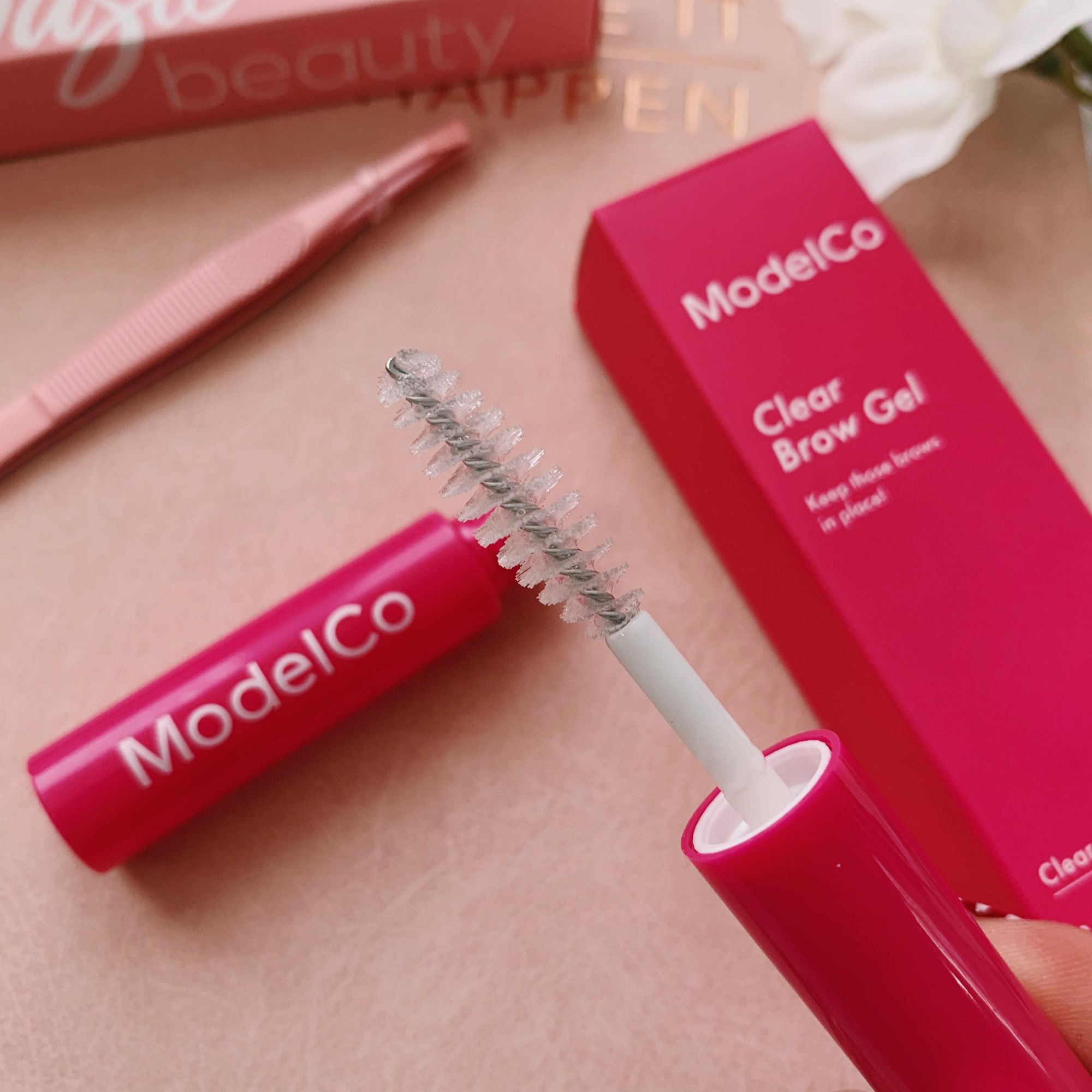 The ModelCo Clear Brow Gel is worth £14 and can be found here.
4. BEAUTY PRO GLOBAL – CBD OIL INFUSED MASK – £5.95
CBD Oil exploded into the beauty world last year and if you haven't yet tried out the CBD beauty products, now's your chance. This bamboo sheet mask is infused with cannabidiol which is an anti-inflammatory and helps to restore, calm and soothe the complexion. The formula also evens out skin tone, reduces the appearance of blemishes – is there anything it doesn't do?
Apply the vegan sheet mask onto cleansed skin and leave for 15-20 minutes. After removing, massage any excess product into the skin.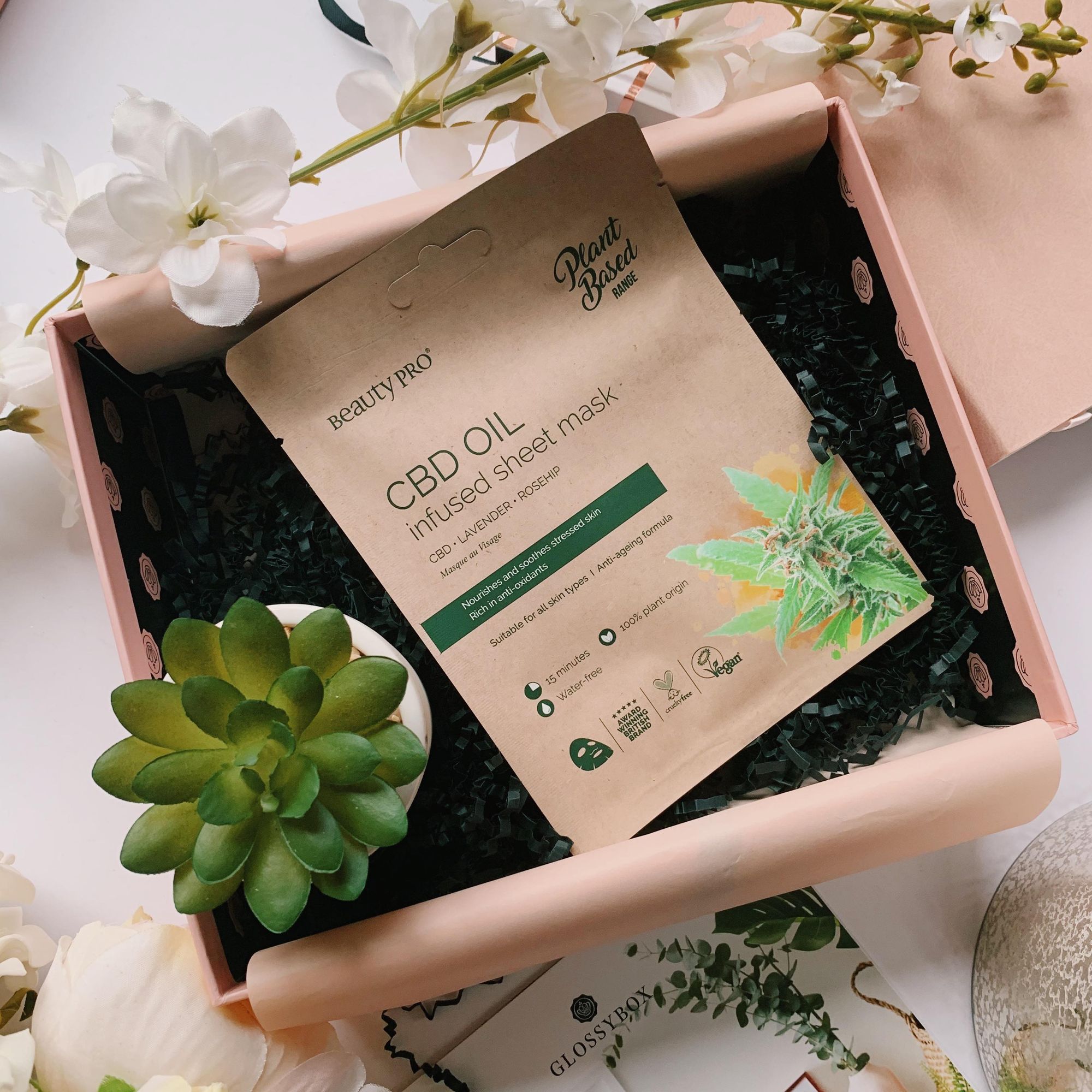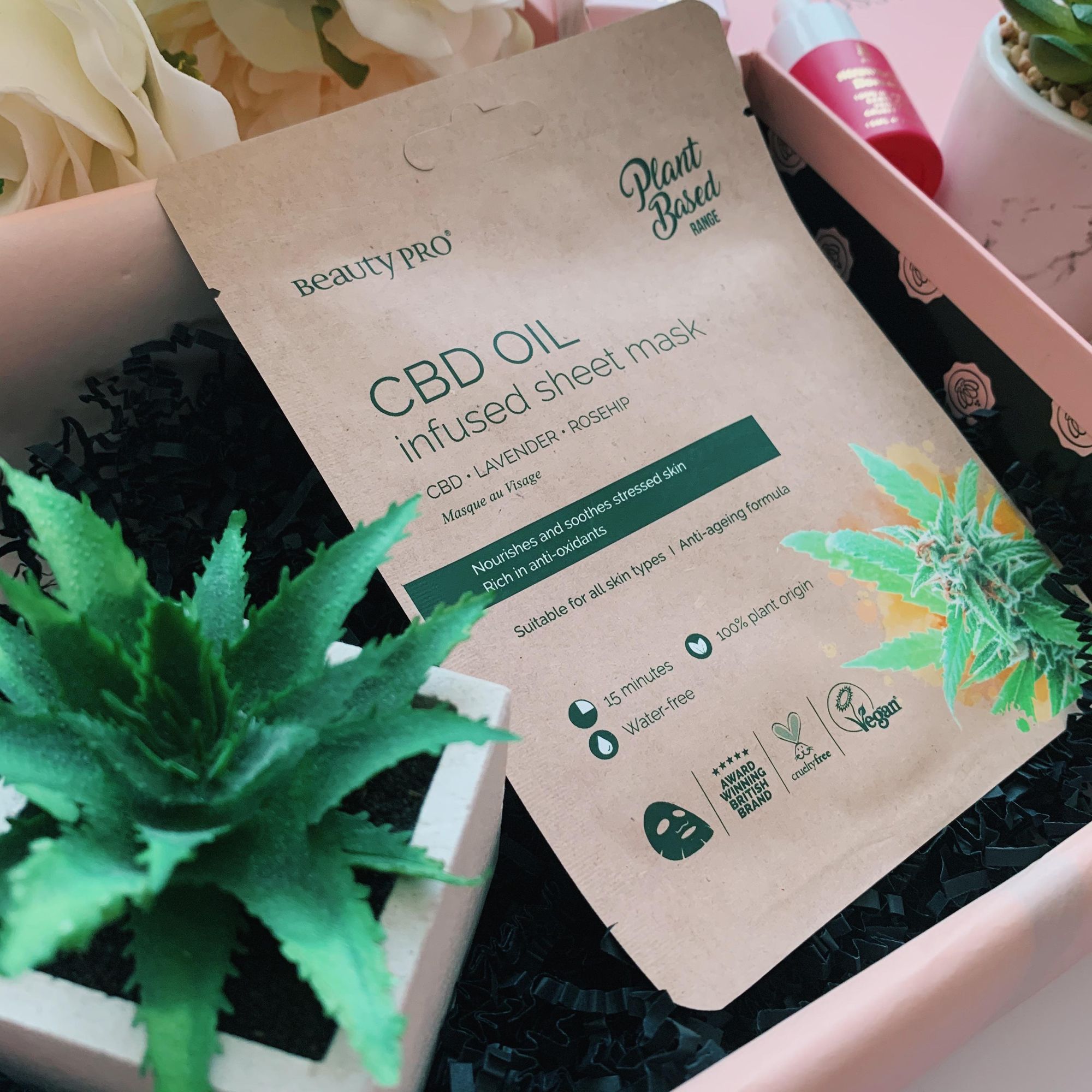 The Beauty Pro CBD Oil Infused Mask is worth £5.95 and can be found here.
5. KUESHI – DOUBLE EFFECT MAKEUP REMOVER – £10.30
The final product in the January 2020 Glossybox is the Double Effect Makeup Remover by Kueshi. I've used this product before and it's one of the most effective removers I've tried. Waterproof and hard to remove makeup is no challenge and you can go to bed knowing that every bit of makeup has been removed.
Shake the bottle to mix the product and sweep over the face using a cotton pad.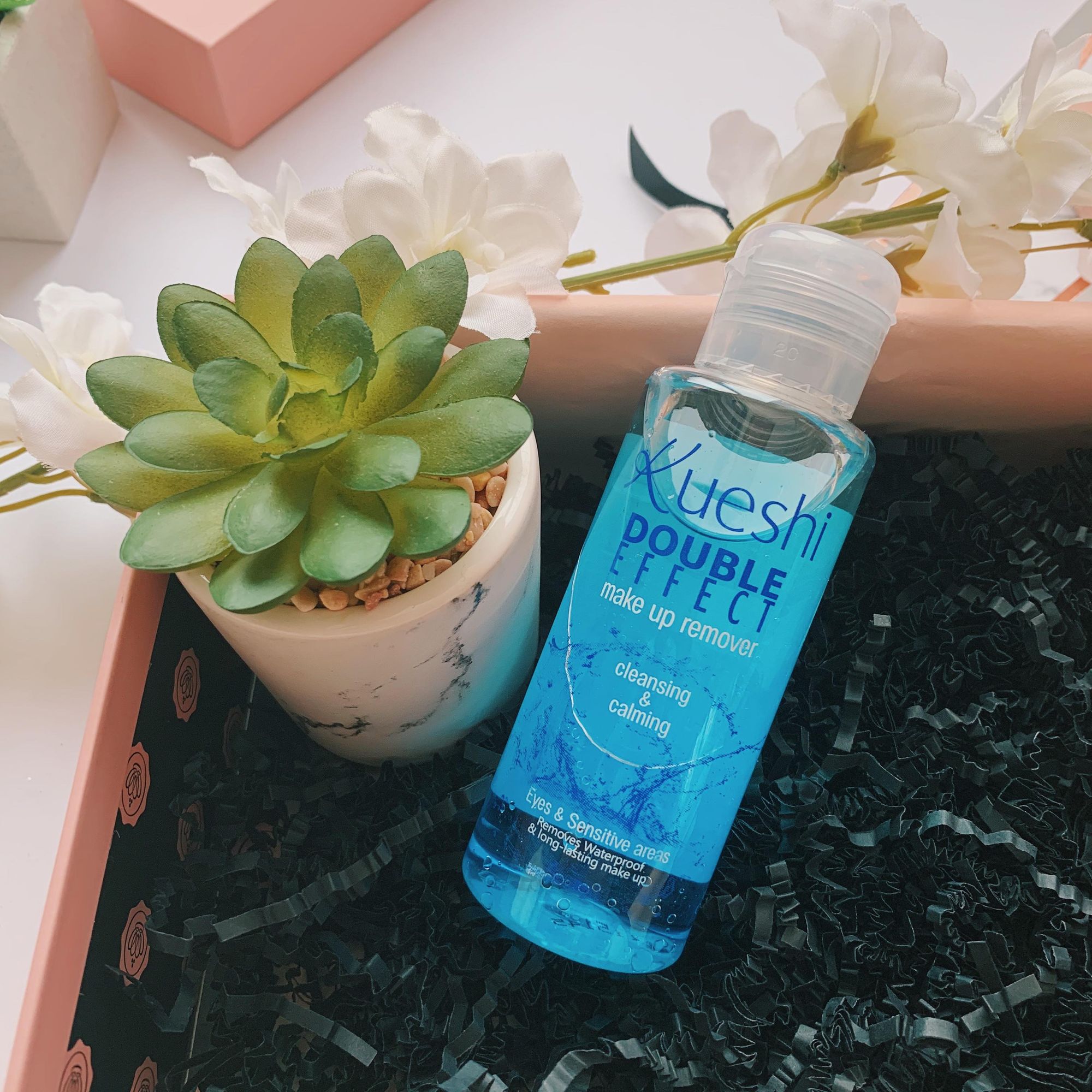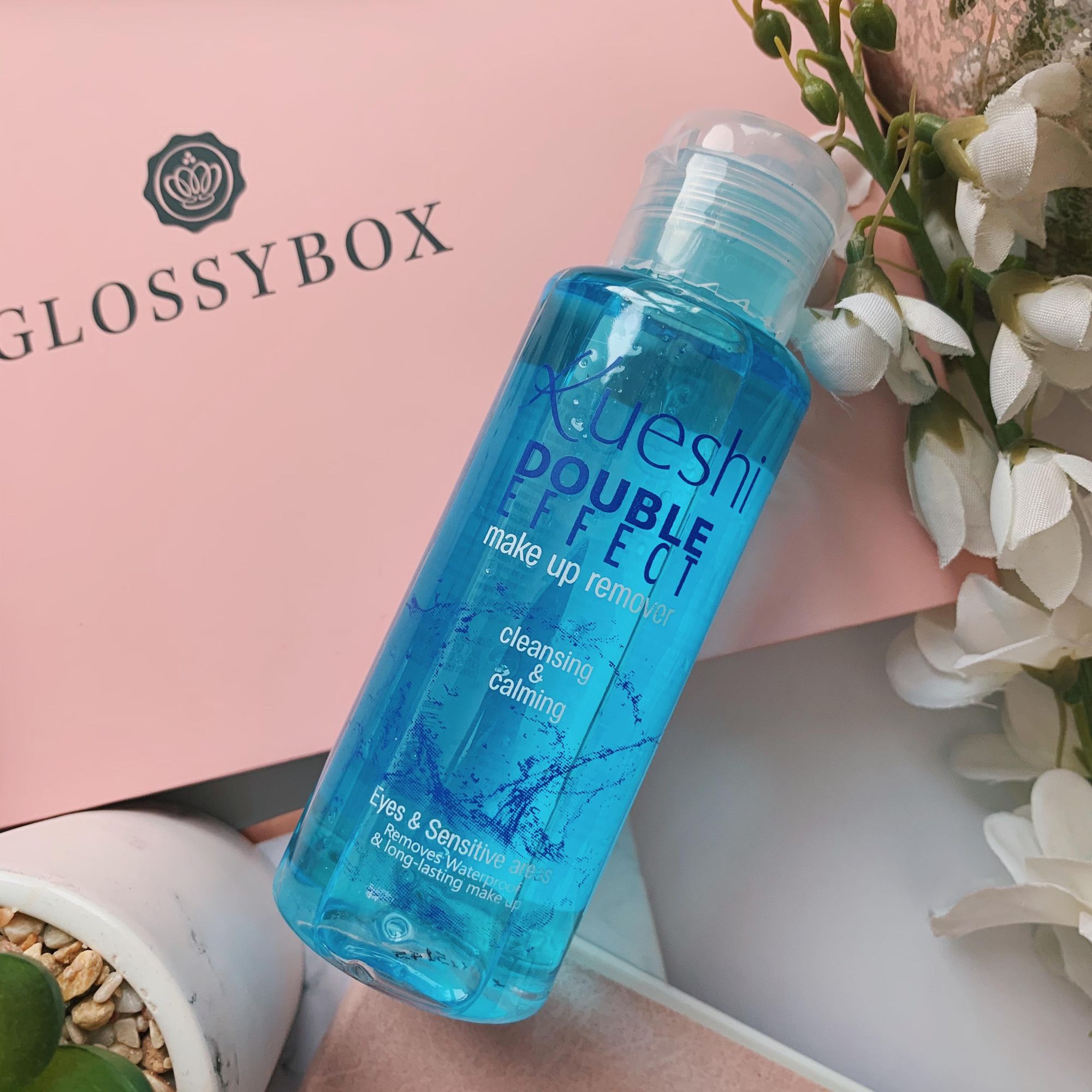 The Kueshi Double Effect Makeup Remover is worth £10.30 and can be found here.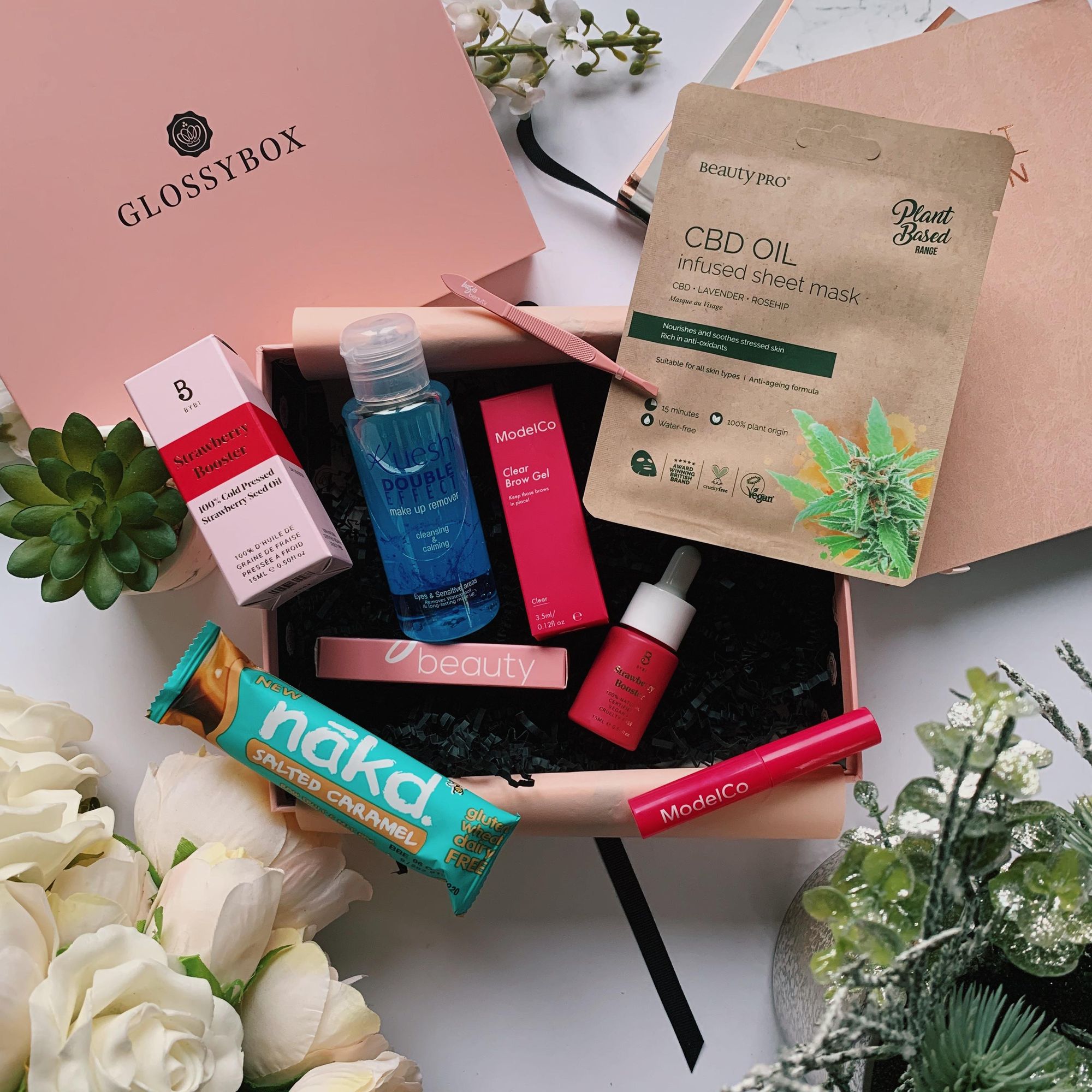 GLOSSY CREDITS
Once you've tried out each of the products in this month's Glossybox, head over to the Beauty Lounge and complete the survey for each product. Each survey completed earns you either 25p or 50p credit to spend on Look Fantastic and the surveys take less than a minute each to complete!

If you're not yet a Glossybox subscriber, you can use code KTF20 and get 20% off your first box, making it only £8!