It seems like forever since the last Kylie Cosmetics launch, but Kylie is back with a bang!
On Sunday Kylie took to Instagram stories and announced that the long awaited collection with Kendall is finally launching!
A collaboration with Kendall has been a talking point for the last few years and the wait is finally over…
The Kylie Cosmetics x Kendall Jenner collaboration launches on 26th June and includes 8 must have pieces – some are brand new pieces which have never been seen before from Kylie Cosmetics!
I can't wait!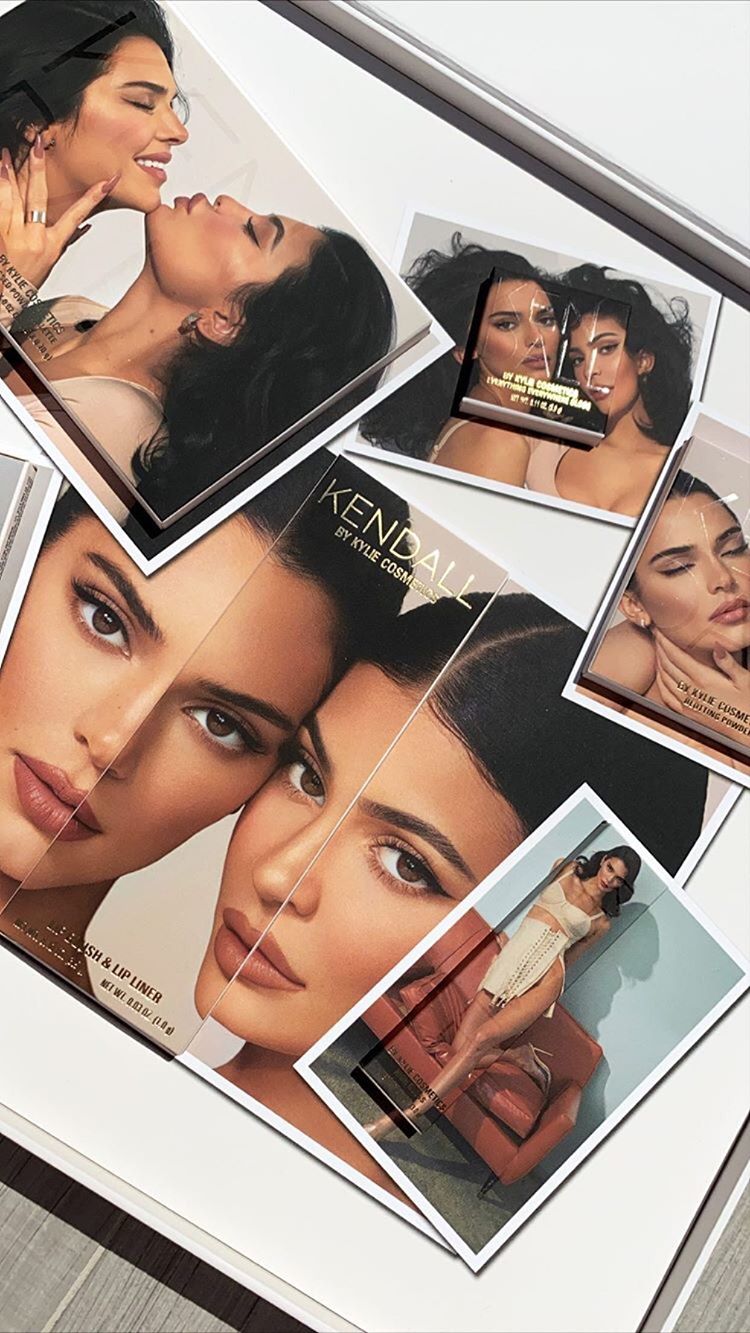 This collection has been in the making for a long time but has only recently gone ahead. Until recently, Kendall was in a contract with Estee Lauder which meant she wasn't able to collaborate with her sister's makeup empire… it hasn't stopped them getting everything ready for an incredible launch now the contract has ended though…
It's been that long coming… even the imagery for the packaging was shot 18 months ago!
Talking of packaging… wow!
As always, the packaging for each product differs slightly but the theme runs throughout, with Kendall and Kylie's faces adorning each box. The sisters look incredible!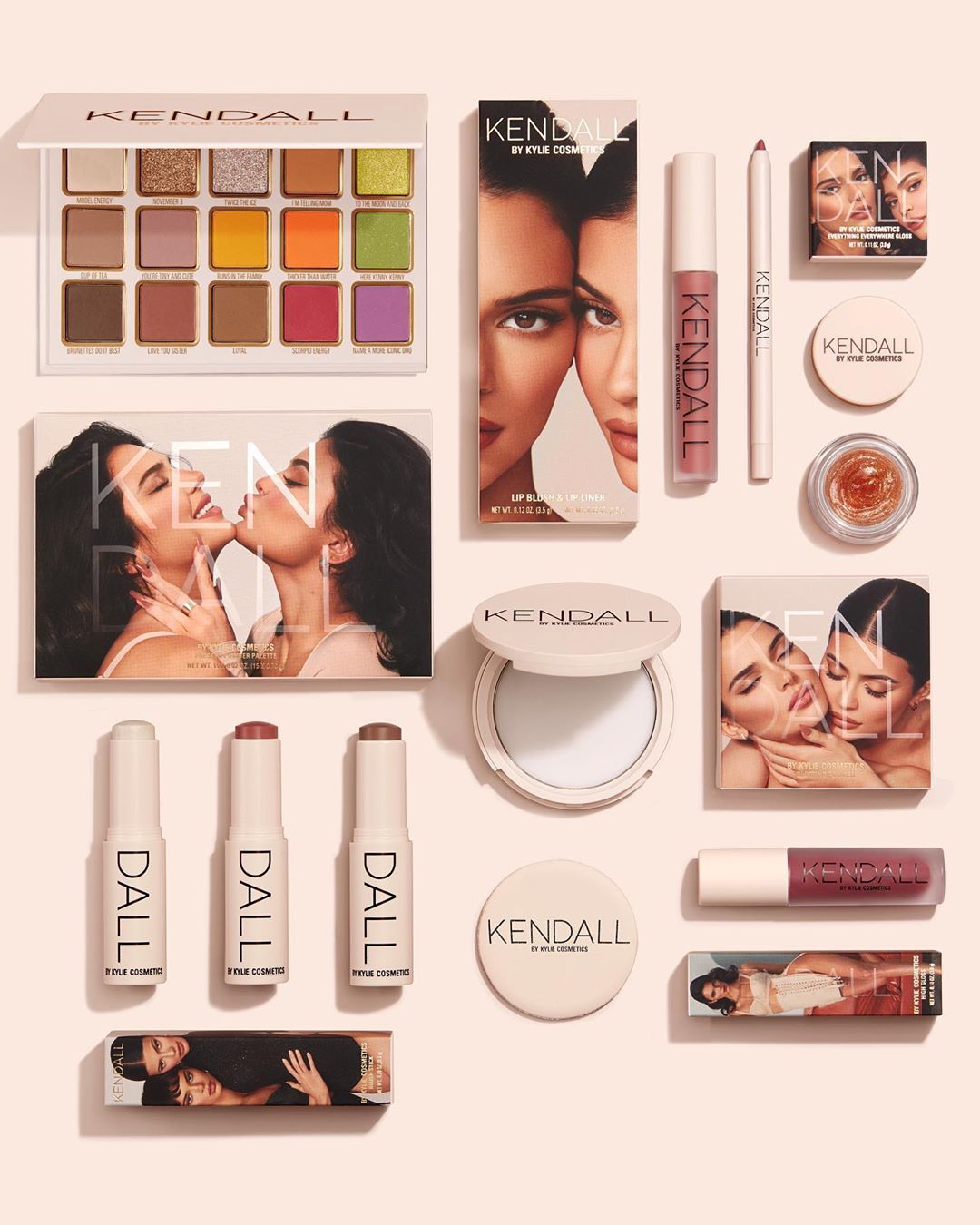 The promo video shared to Kylie's Instagram shows the sisters in corset/bodysuit outfits crawling on the floor and switches to black and white shots of the sisters dressed up in ballgowns being papped by the press.
Kylie told us how excited she is for this collection to launch and explained that it had to be pushed back with everything going on. I think I can speak for everyone though by saying that we are TOO excited for this!
SO WHAT'S INCLUDED IN THE KENDALL BY KYLIE COSMETICS COLLECTION?
The eight products are a mix of classic Kylie Cosmetic pieces and new additions. Let's start with the new pieces which we are all dying to get our hands on…
LIP BLUSH KIT IN SHADE SISTER SISTER $26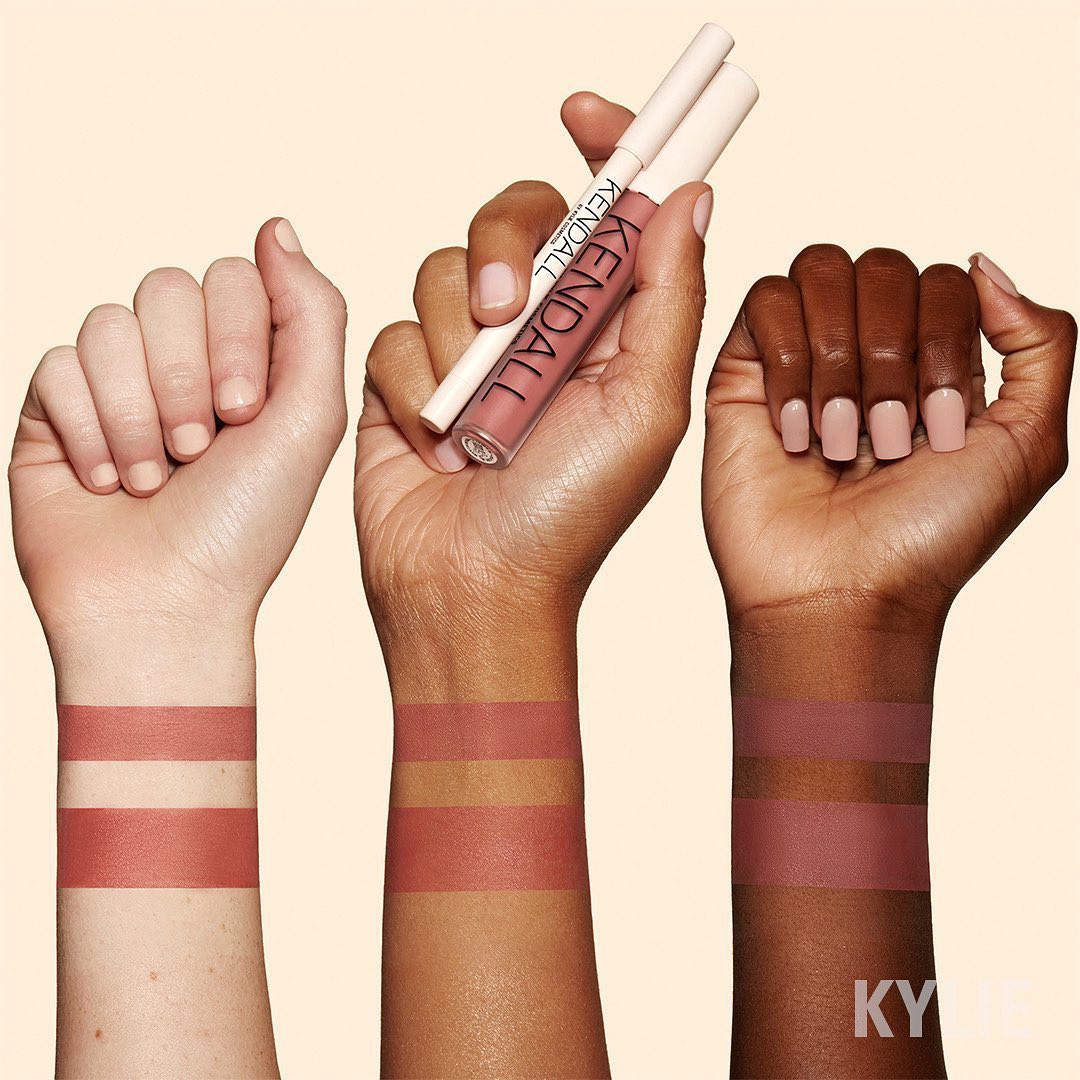 First up is a lip blush kit. The lip blush was introduced to Kylie Cosmetics last summer as part of Kylie's Under The Sea collection.
The blush is a perfect summer lip product which gives a subtle hint of colour whilst keeping the lips hydrated. It's a little more sheer than the classic liquid lipstick and is a gorgeous dusty pink.
The lip blush has previously only launched as an individual product, but for this Collection, Kylie has teamed it with a liner and brought us her very first Lip Blush Kit.
FACE STICK TRIO – BRONZER, HIGHLIGHT AND BLUSH $42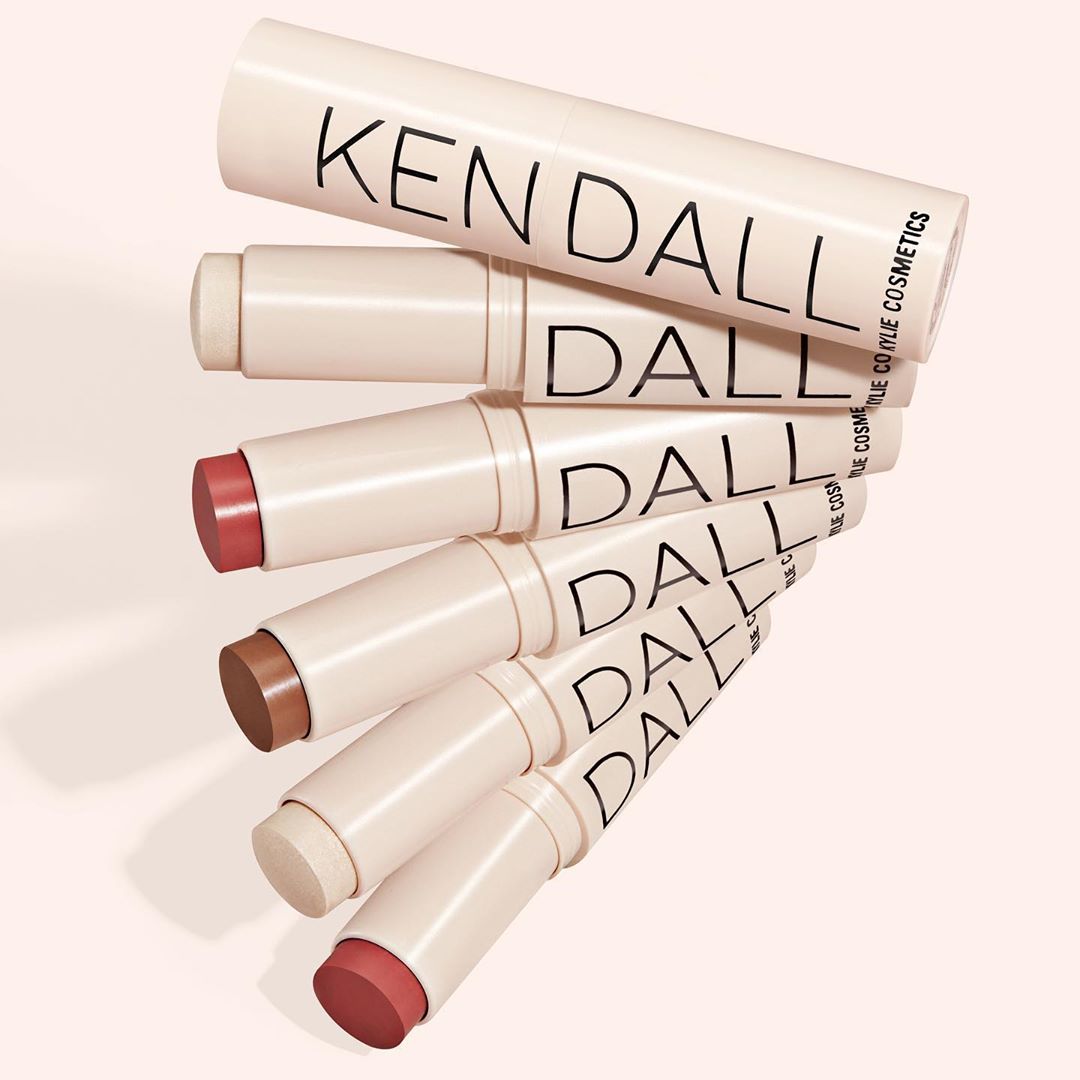 Another new product line for the brand – face sticks. These are launching in three different shades – a bronzer in shade 'Act Natural', a highlight in shade 'Spotlight' and a blush in shade 'Runway'.
Kylie explained that these face sticks will be joining her core line soon and they are something she has been working on for a long time. Kendall especially wanted to include these three in her collection so here they are!
Kylie explained that the three shades which are launching won't be everyone's perfect shade, but not to worry because Kylie Cosmetics has a full range of the face sticks launching soon.
The face sticks can be purchased individually for $16 each or all three in a bundle for $42.
BLOTTING POWDER PERFECTING BALM $24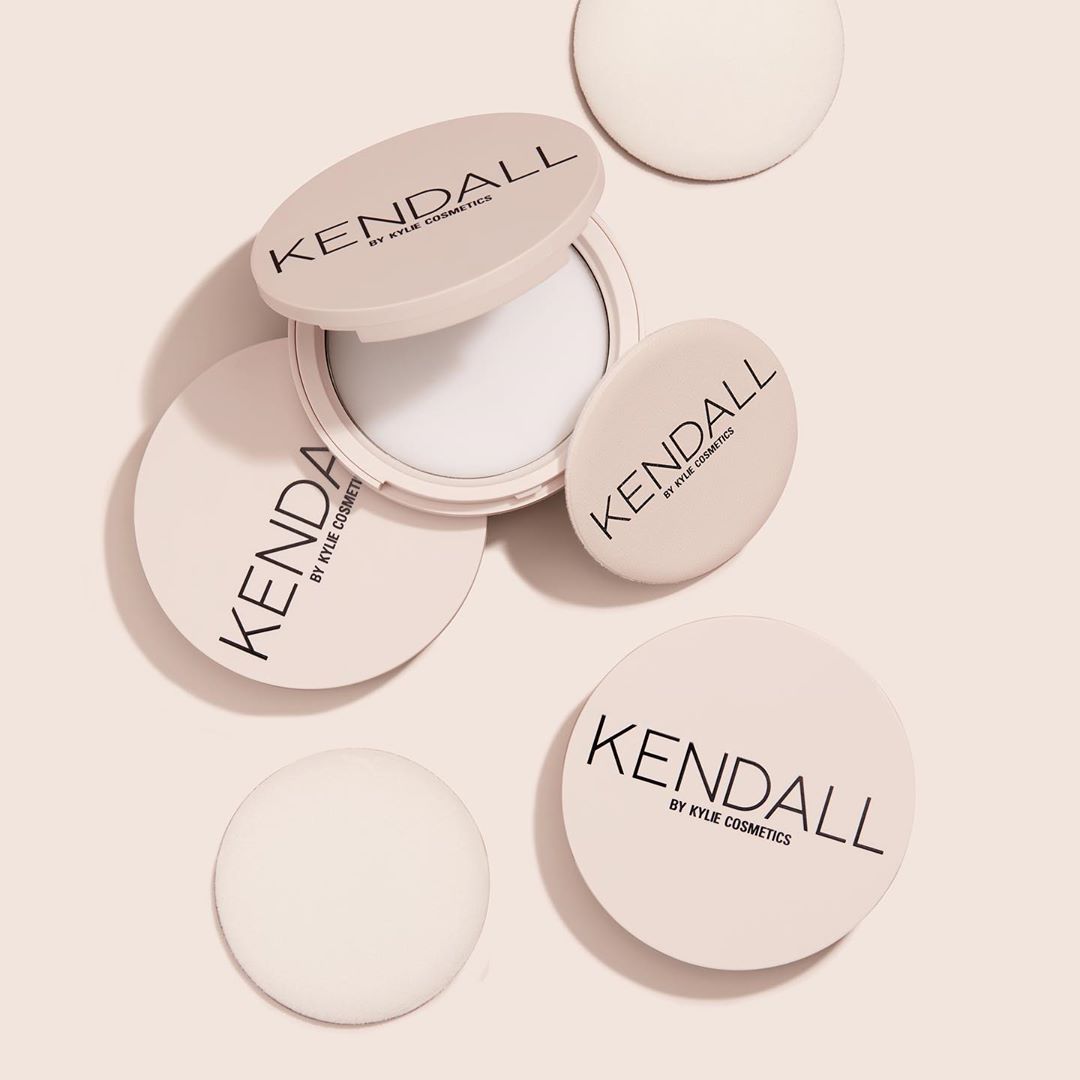 The next new product launching as part of the collection is the Blotting Powder Perfecting Balm which Kylie describes as a mattifying cream-powder hybrid.
Kylie let us know that she and Kendall have been getting a lot of use out of it recently with Kendall having oily skin and Kylie starting to get oily too. Kylie said the powder can be applied with a sponge, beauty blender or even her preference, fingers and it works to mattify the face and get rid of any unwanted oiliness.
EVERYTHING EVERYWHERE GLOSS $18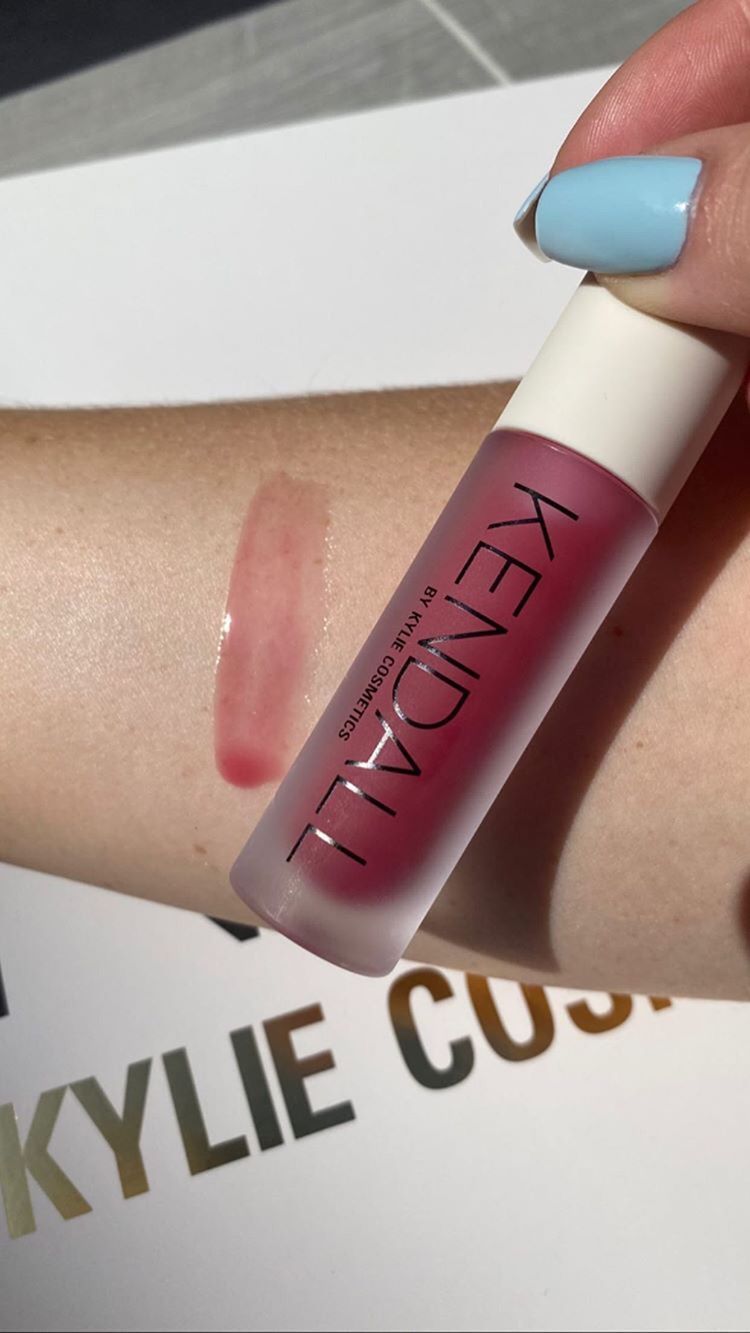 Another new product!
Are the new products ever going to stop?!
This one is a complete opposite of the blotting powder…the Everything Everywhere Gloss is a brand new formula and according to Kylie, was highly requested by Kendall. It's a product which can be applied to the eyelids, cheeks, lips, collarbone – pretty much anywhere you want a glossy highlight. The formula looks almost jelly like in consistency and leaves the most incredible glowy finish!
KENDALL EYESHADOW PALETTE $42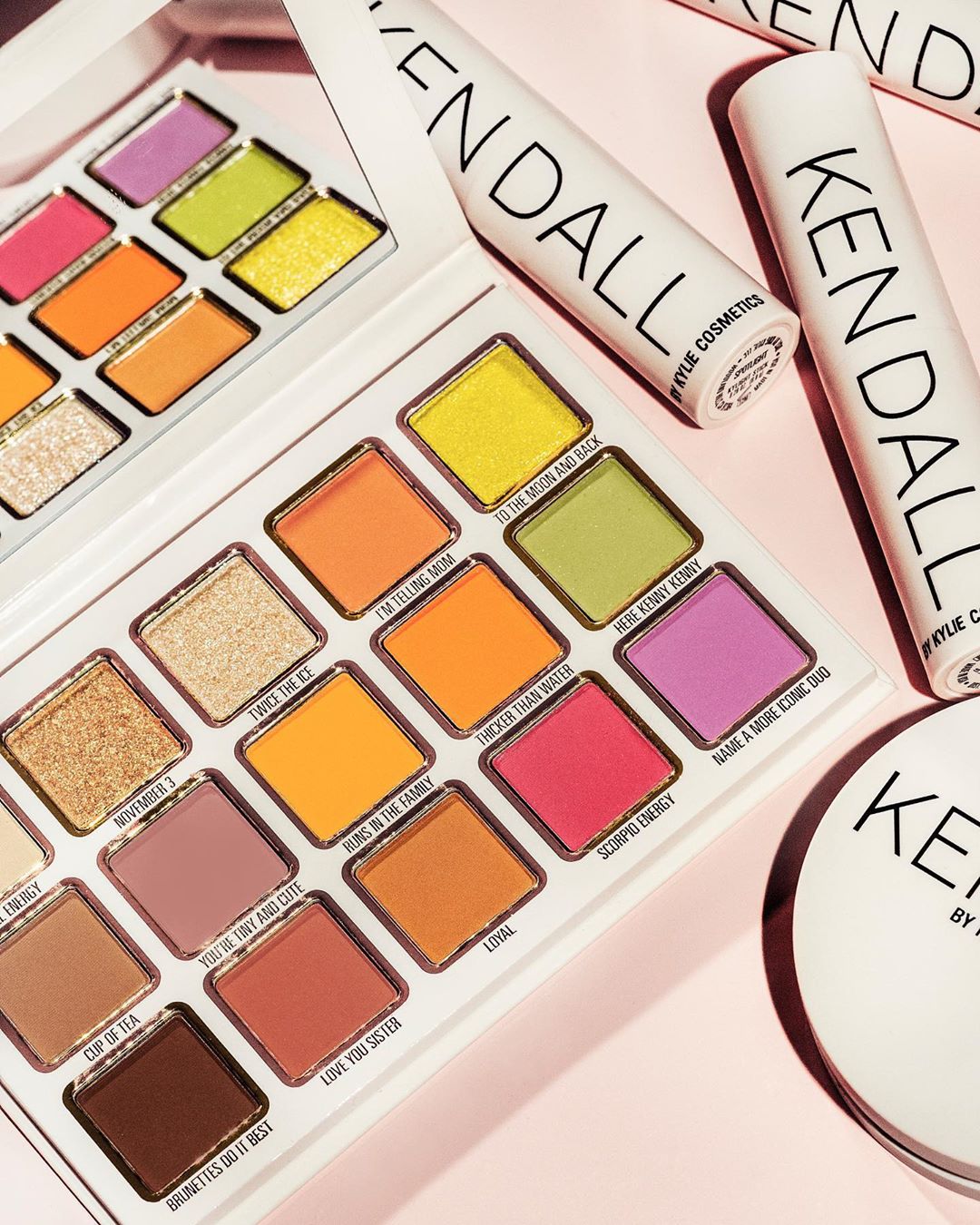 It wouldn't be a Kylie Cosmetics launch without a gorgeous new eyeshadow palette would it? This time we're getting a gorgeous eyeshadow palette with 15 different spring/summer shades. The palette holds a good mix of neutral and bright shades as well as mattes and shimmers.
Whatever the occasion you'll be able to create the perfect eye look with this palette. Kylie has shared some images on her stories this week of Kendall wearing some of the brighter shades and as expected they all look super pigmented.
The eyeshadows are individually named and feature sisterly references such as 'I'm Telling Mom'…. And 'Scorpio' which is Kendall's star sign.
'CAN I BORROW THAT?' HIGH GLOSS $16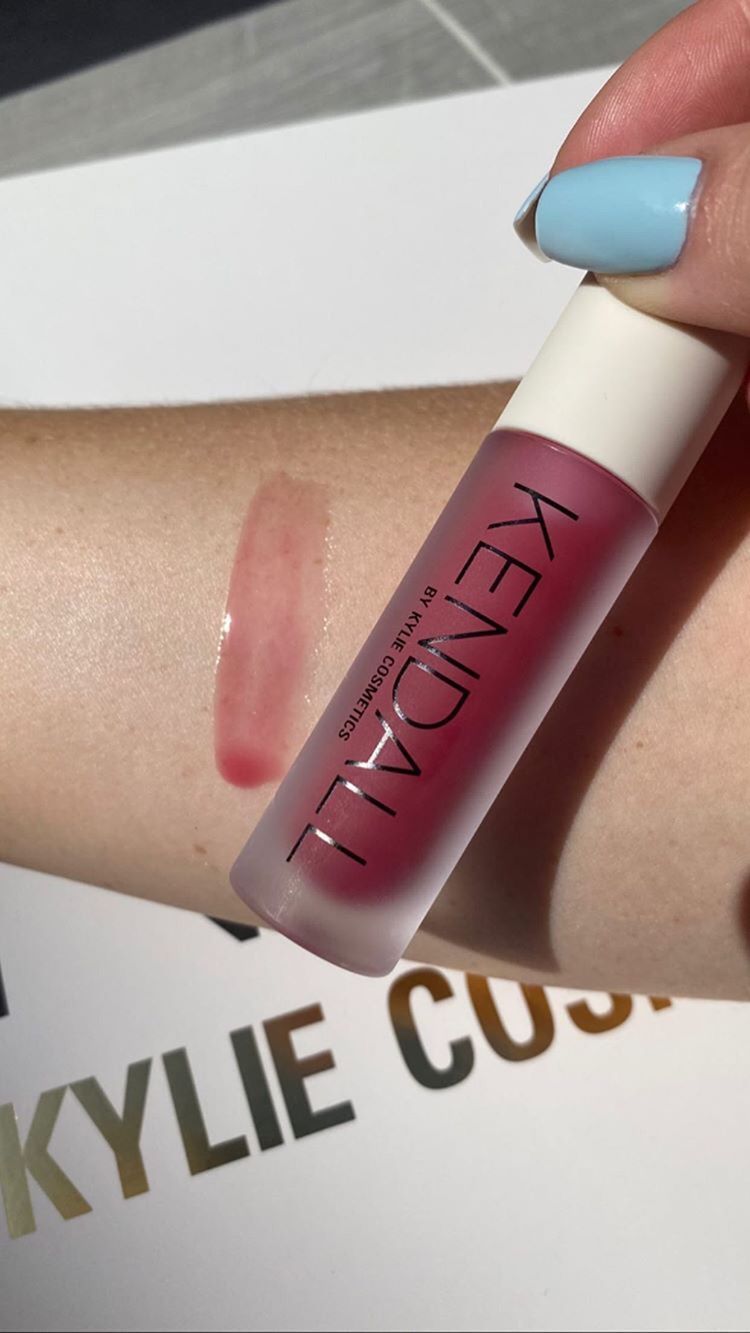 And the final addition to the collection is a brand new shade of High Gloss called 'Can I Borrow That?'. A gorgeous shade to wear alone or over a lipstick or lip blush!
The full collection launches on www.kyliecosmetics.com on 26th June 2020 with a portion of the sales going to charity. Kylie has chosen to donate to defending the rights and voices of Black trans people in honour of Pride month.
Set your alarms ladies!