Kylie Cosmetics is dropping it's cutest collection to date…
Yup, you guessed it… Stormi's very own Kylie Cosmetics collection! And it's here just in time for Valentine's Day.
Launching on Stormi's 2nd birthday (1st Feb), the Stormi Collection is made up of 3 mini lip kits (they're so cute!), a mini eyeshadow palette, a mini high gloss set and a pressed powder blush.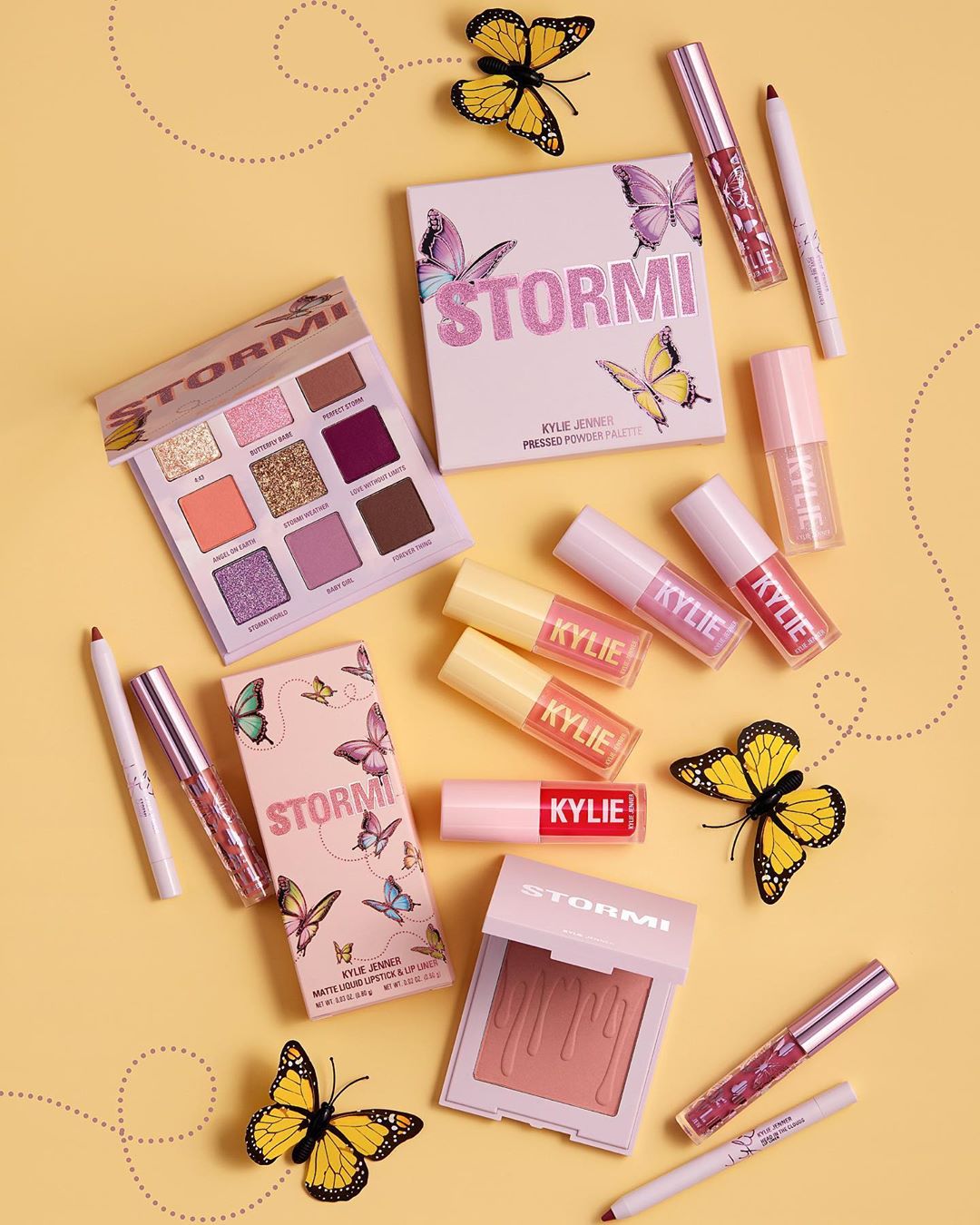 Kylie shared a picture on Twitter around a month ago, hinting that the next collection to drop would be a collaboration with Stormi and we're all so happy it's finally happened!
The theme of the collection is butterflies and the packaging is the cutest thing ever. Featuring warm pinks and purple hues, the collection definitely has a spring vibe to the colour scheme and we're presuming these may be Stormi's favourite colours?
3 MINI LIPKITS
There are 3 mini lip kits launching, in shades 'Give Me Butterflies', a peachy nude; 'Stormi', an orangey nude; and 'Head In The Clouds', a dusky pink.
I was wondering which shade was going to be named after Stormi, since the lipkit in shade Kylie has turned into an iconic piece in the Kylie Cosmetics collection – now we know!
The lip kits are smaller than the regular lip kits but they still contain the liquid lipstick and a lipliner. Kylie has also added a 'To' and 'From' space on the back of the box for you to gift them.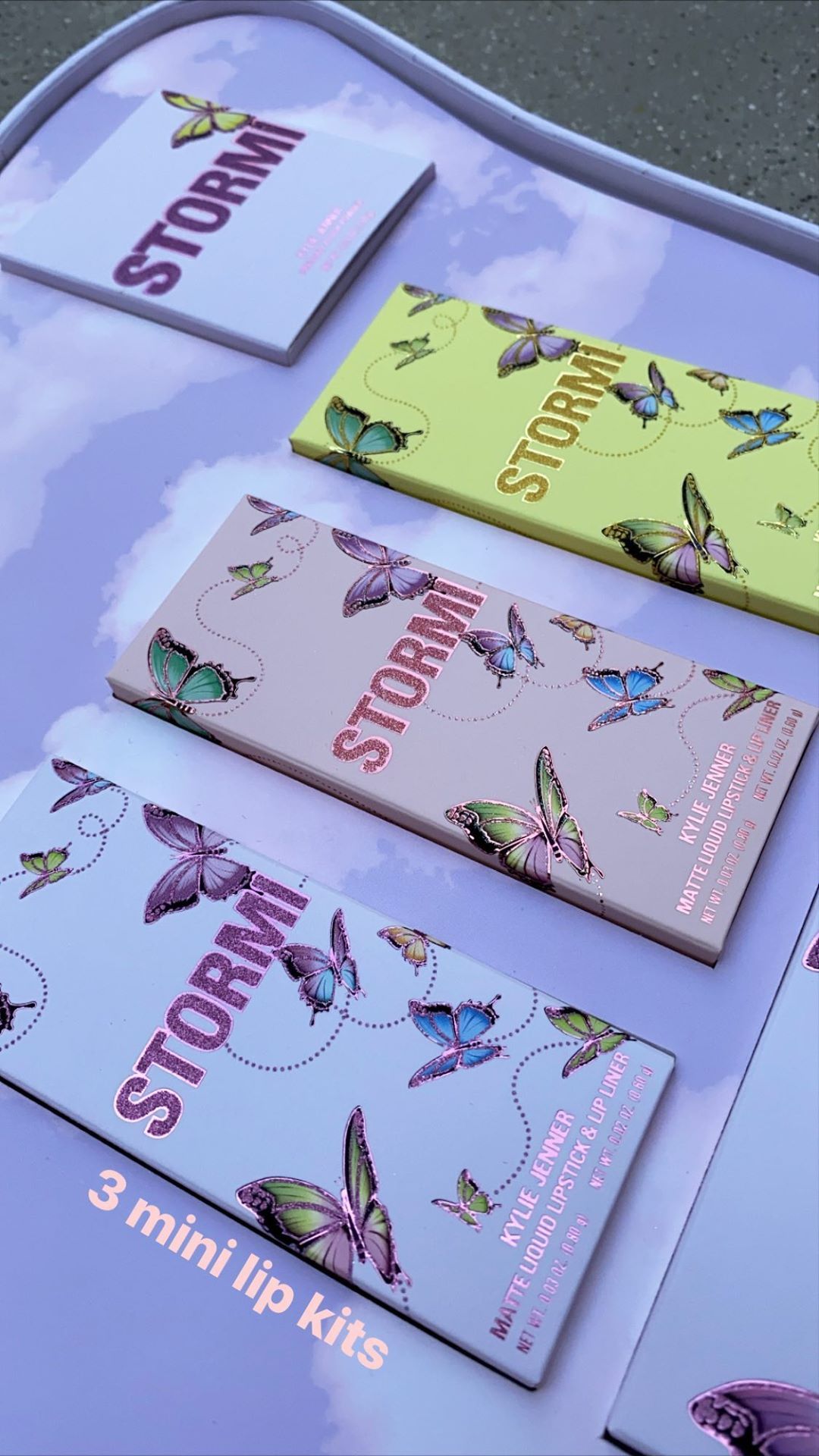 EYESHADOW PALETTE
If pinky purple and gold hues are your thing then this palette is going to be needed in your makeup bag.
The 9 pan palette is made up of shimmers, metallics and mattes in the prettiest shades.
The individual shades all have Stormi related names, 4:43 – the time Stormi was born, Stormi Weather and Perfect Storm are three of the 9 shades. Kylie swatched the colours whilst announcing the collection on her Instagram stories and as expected, the shadows are super pigmented.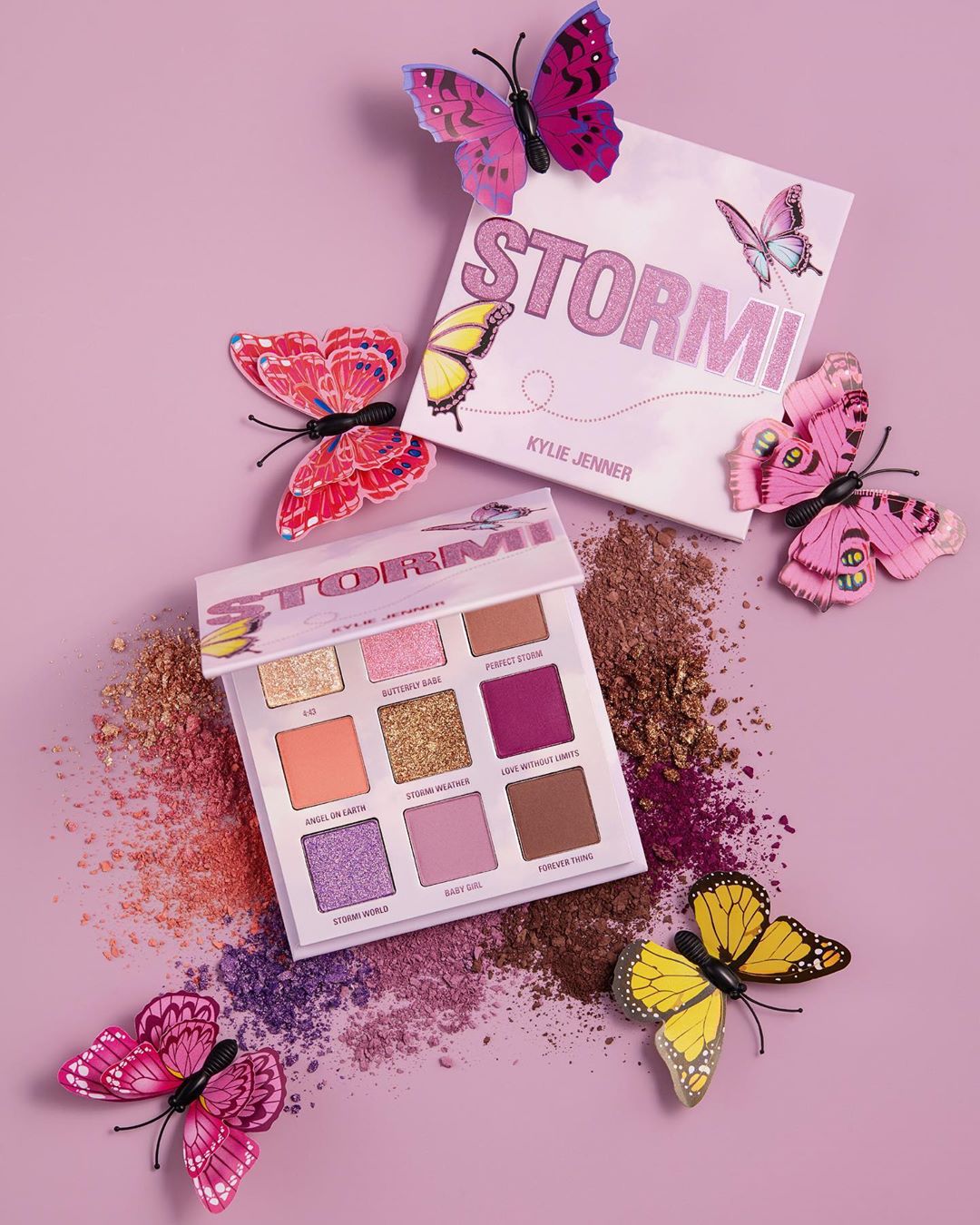 MINI HIGH GLOSS SET
The Mini High Gloss Set contains 6 shades in the High Gloss Collection, again all with Stormi related names including Stormaloo and 'My Little Aquarius' – so cute!
The subtle shades of the glosses make them perfect for wearing on the lips alone, or over the top of a lip colour – a couple of them have a hint of shimmer too!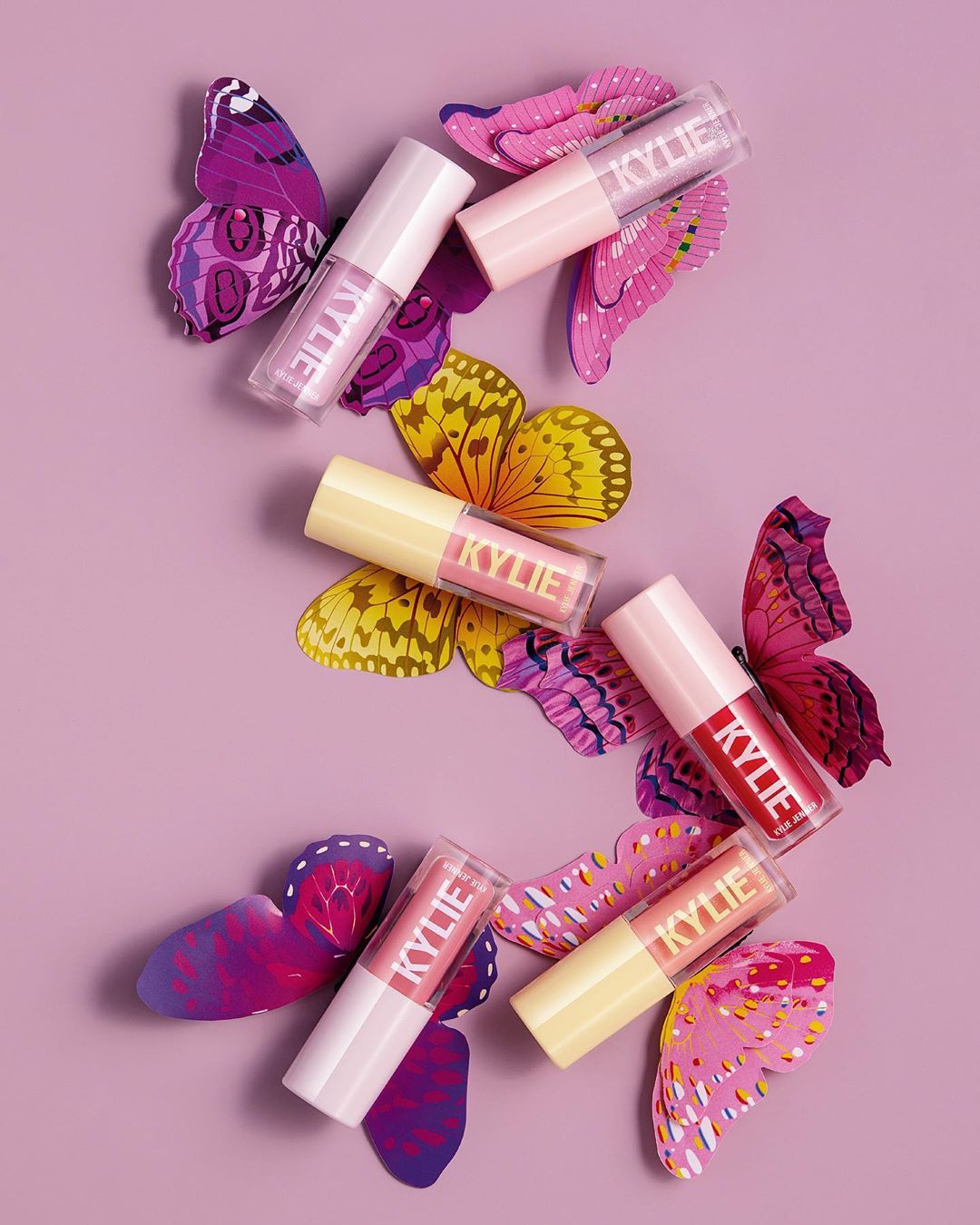 PRESSED POWDER BLUSH
To complete the pretty little makeup collection dedicated to Stormi, Kylie has added a Pressed Powder Blush in a brand new shade, Flutter in Love.
The dusky pink shade is the perfect shade to complete a makeup look and it's not too dissimilar to the shade Kylie released this week as a mixture of her two go-to shades.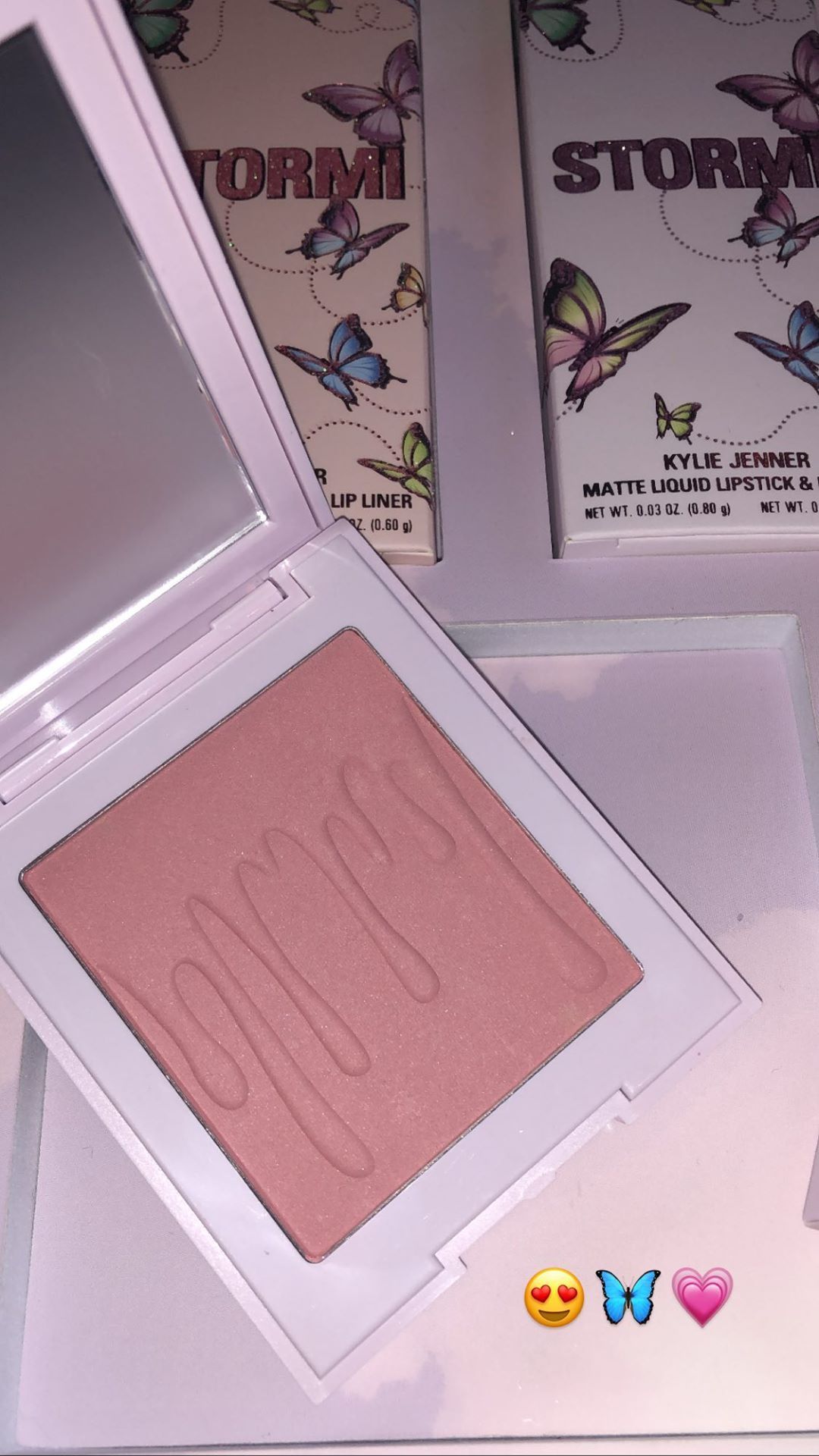 The whole Stormi Collection goes on sale on Saturday February 1st at www.kyliecosmetics.com.