You know a Limited Edition Glossybox is never too far round the corner. And this one is one you DO NOT want to miss.
Glossybox have partnered with one of the most popular skincare brands right now, Elemis to bring us this next Limited Edition box. The box itself is worth a huge £180 but… you know you aint gonna pay that.
Glossybox is launching the Limited Edition Elemis box for £40 for subscribers… and £50 for non-subscribers. What a bargain! Glossybox definitely have our backs when it comes to skincare and makeup.
Inside the box are six best selling products from Elemis, five from their award winning Pro-Collagen range (which if you've not tried… it's incred) and one other product.
Elemis are celebrating 30 years of innovation in 2020 so to celebrate they've given us the chance to try out some of their best selling products for a fraction of the price.
And it's Glossybox's first Limited Edition box of the year… such an amazing brand to be collaborating with and kicking off the 2020 Limited Edition Boxes with a bang!
If you're a die-hard Elemis fan… or if you haven't tried this collection before, this is the perfect opportunity to.
The six Elemis products aren't any random samples, but six decent sized products you can use together to create a morning and evening skincare routine. So it's also a great opportunity to mix up your skincare if you're looking for a change.
1. ELEMIS PRO-COLLAGEN MARINE CREAM
Worth £52.50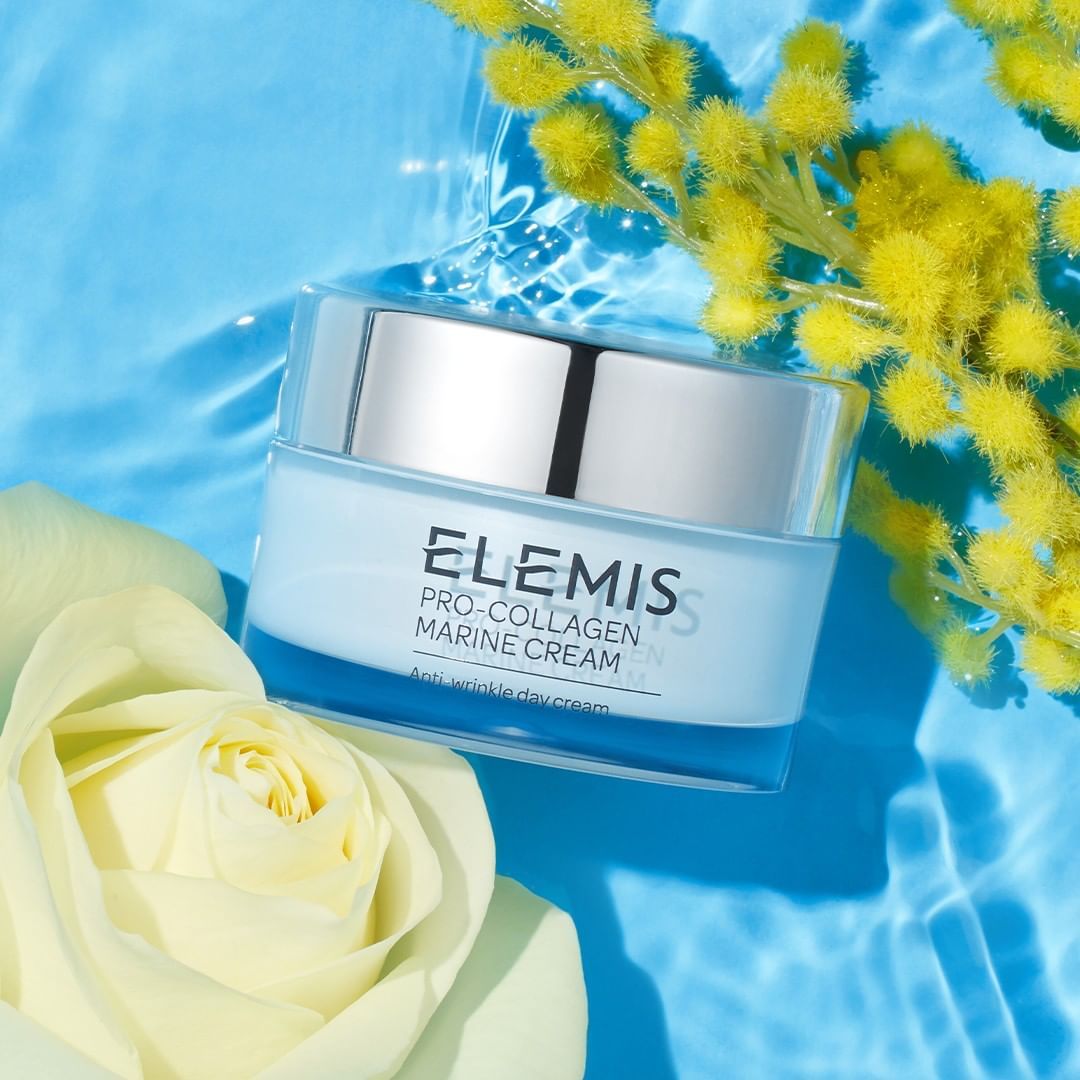 A 30ml special size of the iconic Pro-Collagen Marine Cream is the first product included in the box… and it's worth a huge £52.50.
Containing Rose Absolute, Mimosa Absolute and Padina Pavonica this is the ultimate hydrating cream to apply after cleansing.
If you want to reduce the appearance of fine lines and wrinkles, whilst hydrating the skin, increasing elasticity and suppleness, you need just a pea size of this cream. Apply to the skin after cleansing and applying any oils.
2. ELEMIS PRO-COLLAGEN OXYGENATING NIGHT CREAM
Worth £34.50
The Marine Cream is perfect as a day time hydrating moisturiser but the Pro-Collagen Oxygenating Night Cream is what you need to be switching it up for in your night time skincare routine.
As well as hydrating the skin, the Oxygenating Night Cream works to help your skin regenerate itself whilst you sleep. It contains Padina Pavonica and Red Coral blend to increase the skin's firmness and elasticity, but also sesame and avocado oils to prevent against free radical damage.
Apply this to your skin in the exact same way you'd apply the Marine Cream.
3. PAPAYA ENZYME PEEL
Worth £12.00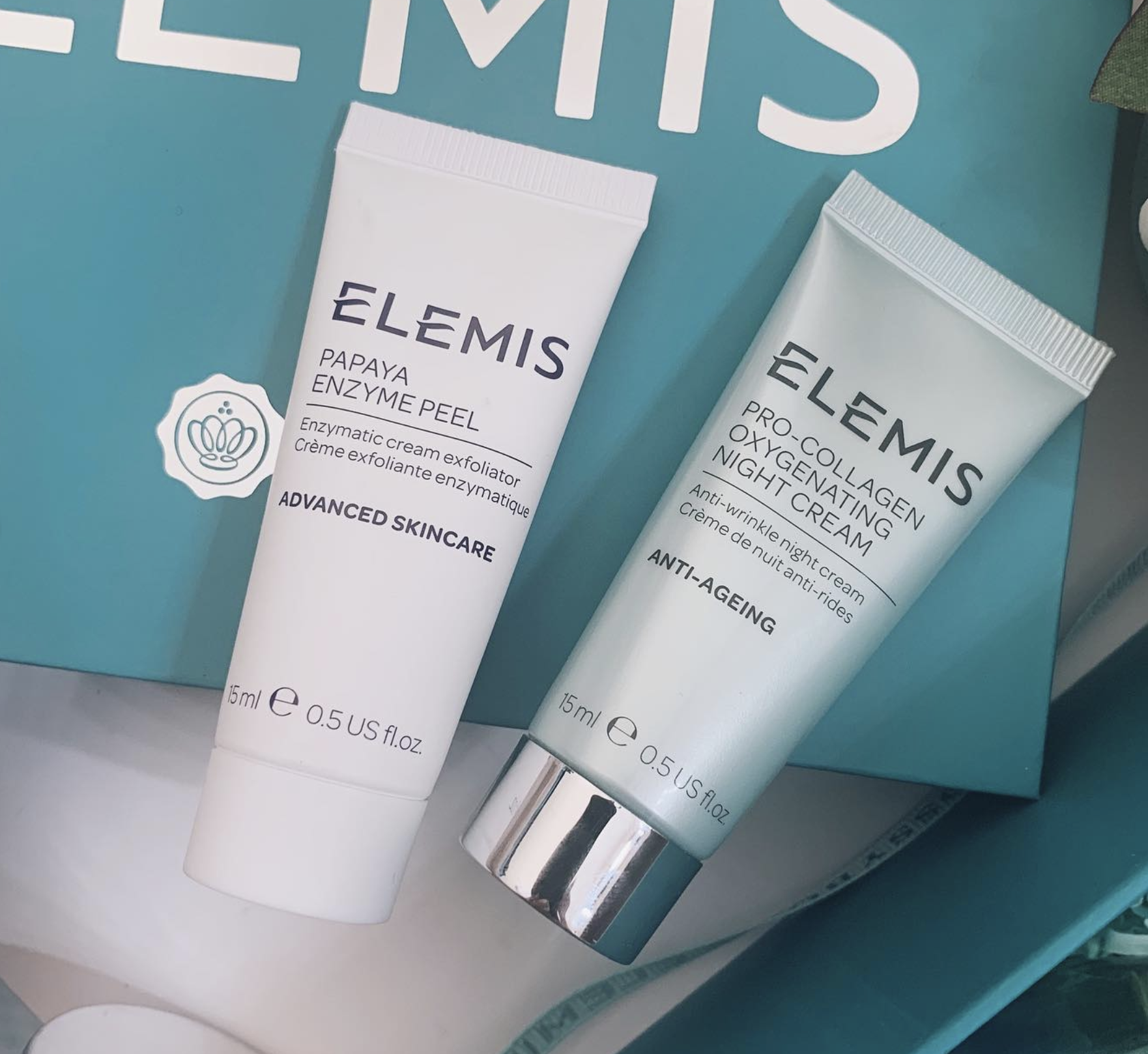 The Papaya Enzyme Peel is the only product in the box that isn't part of the Pro-Collagen range. After cleansing, the Papaya Enzyme Peel is applied to the skin to gently remove dead skin cells whilst nourishing and protecting the skin.
It contains natural fruit enzymes of papaya and pineapple and should be used after cleansing. It's recommended that twice per week, a thin layer of the Peel is applied to the skin, left for 10-15 minutes and then washed off.
4. PRO-COLLAGEN MARINE OIL
Worth £67.00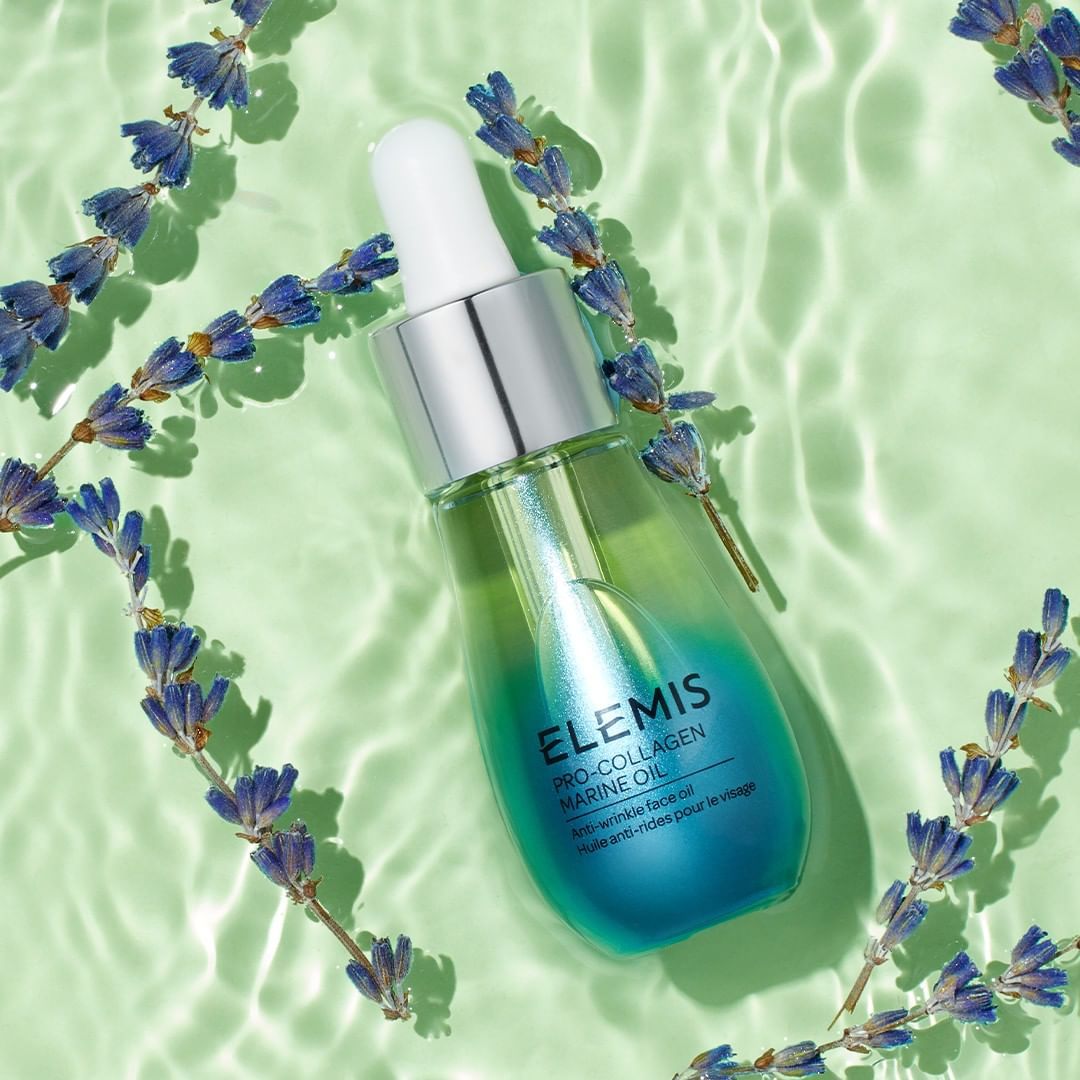 The first full sized product in the box is the Pro-Collagen Marine Oil. The oil contains three seaweeds, Padina Pavonica, Golden Seaweed and Roaring Water Kelp to hydrate and nourish the skin.
Super lightweight, the formula is moisturising, plumping and reduces the appearance of fine lines and wrinkles.
To use the oil, after cleansing the skin, but before moisturising, massage 3-4 drops into the face and neck.
5. PRO-COLLAGEN CLEANSING BALM
Worth £9.50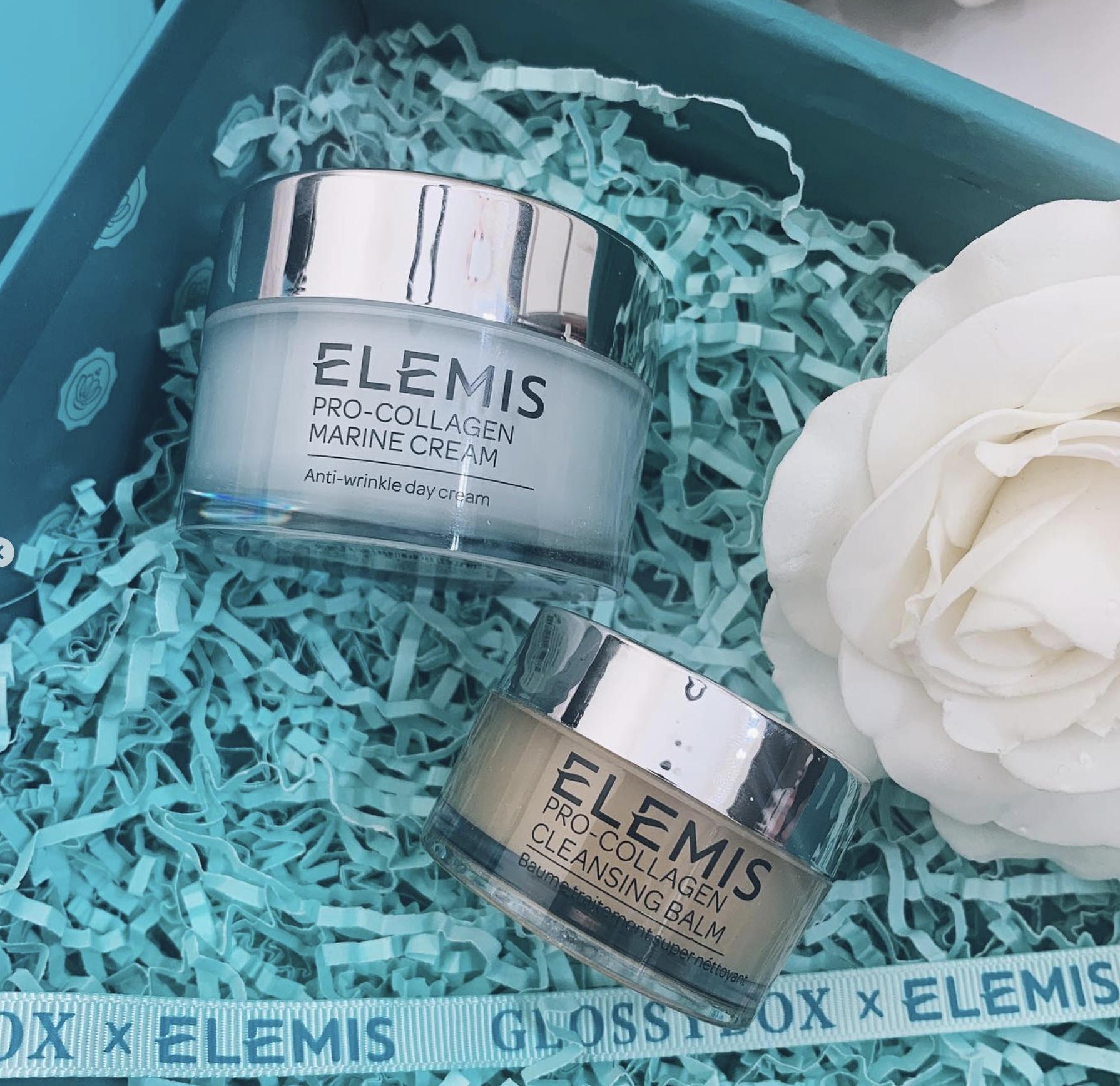 The first step in your skincare routine is cleansing and the Pro-Collagen Cleansing balm removes dirt, makeup, SPF and pollutants to fully cleanse the skin.
The balm is a blend of luxury waxes including Padina Pavonica, Elderberry and Starflower which melts away makeup with ease.
To use, the balm is applied to the skin, then with wet fingertips, massage the product in circular motions before removing with a warm damp cotton cloth.
6. PRO-COLLAGEN HYDRA GEL EYE MASK
Worth £8.66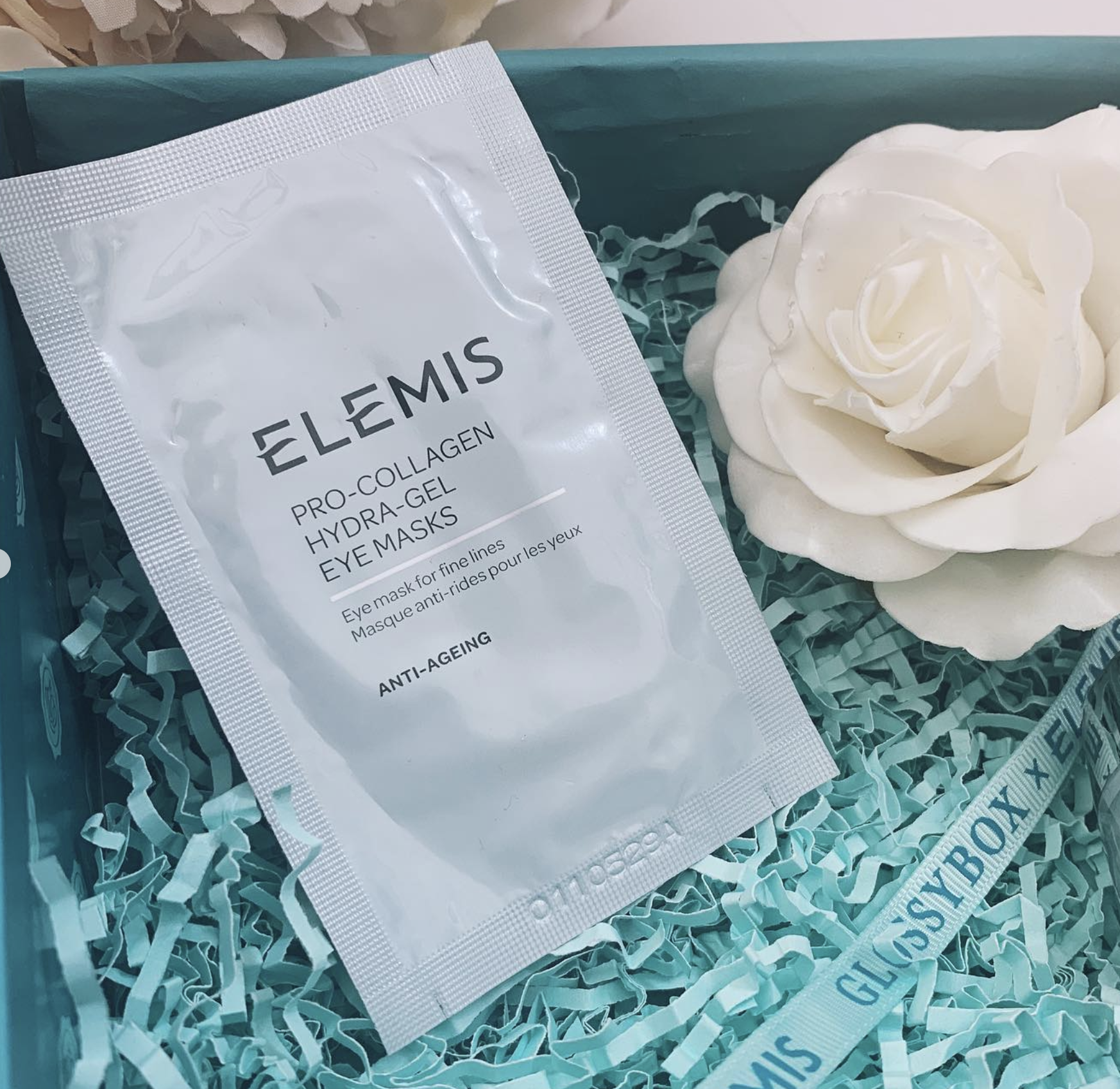 One of my favourite products in the box is this Hydra Gel Eye Mask. If your under eye area is looking like it needs a little TLC then these are what you need.
Containing Padima Pavonica, Hyaluronic Acid and Plankton, these work to hydrate and tone the skin underneath the eyes whilst firming and reducing fine lines, wrinkles and dark circles.
Apply to the under eye area and leave for 20 minutes.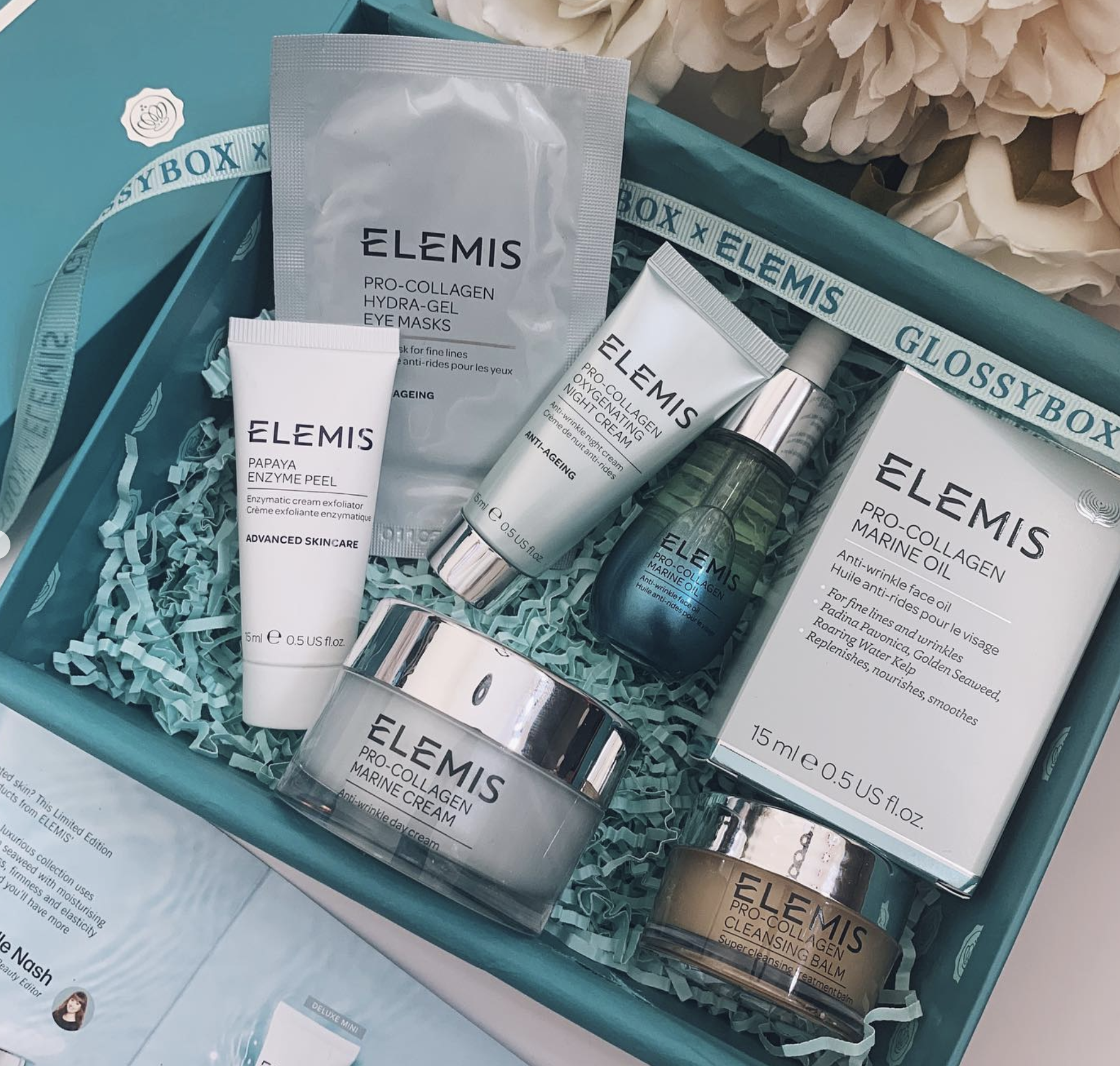 The Limited Edition Glossybox x Elemis box goes on sale on 28th February 2020 at 9am for subscribers and 12pm for non-subscribers. The box will go on sale for £50 but if you're a subscriber you can pick it up for £40!
If you want to join the waitlist so you don't miss out, you can do so here.