Glossybox are back with another Generation Glossybox and this is another one you don't want to miss!
Like with all Limited Edition Beauty Boxes from Glossybox, this one is jam packed with incredible products and is worth much more than the price you pay. It truly is a bargain!
The Generation Glossybox has been put together as the perfect starter kit for teenagers who want to discover the latest beauty products (without costing you a fortune!).
Inside the Generation Glossybox you'll find 10 products for beauty-loving teens who want the trendiest skincare, haircare, and makeup.
This edition of the Generation Glossybox is worth over £55! Glossybox subscribers can, of course, pick up the box for only £15 plus postage whereas non-subscribers can purchase it for £22 plus postage when it goes on sale on 3rd September.
So let's see what's inside the Generation Glossybox!
1. SO… SORRY NOT SORRY – SAY NO MORE LIP SCRUB
First is a product for the lips from So… Sorry Not Sorry! This is the latest collection from So… and it will leave your lips super smooth. With a red berry flavour, buff away rough skin on the lips to leave them silky smooth, ready to apply your favourite lipstick or lipgloss!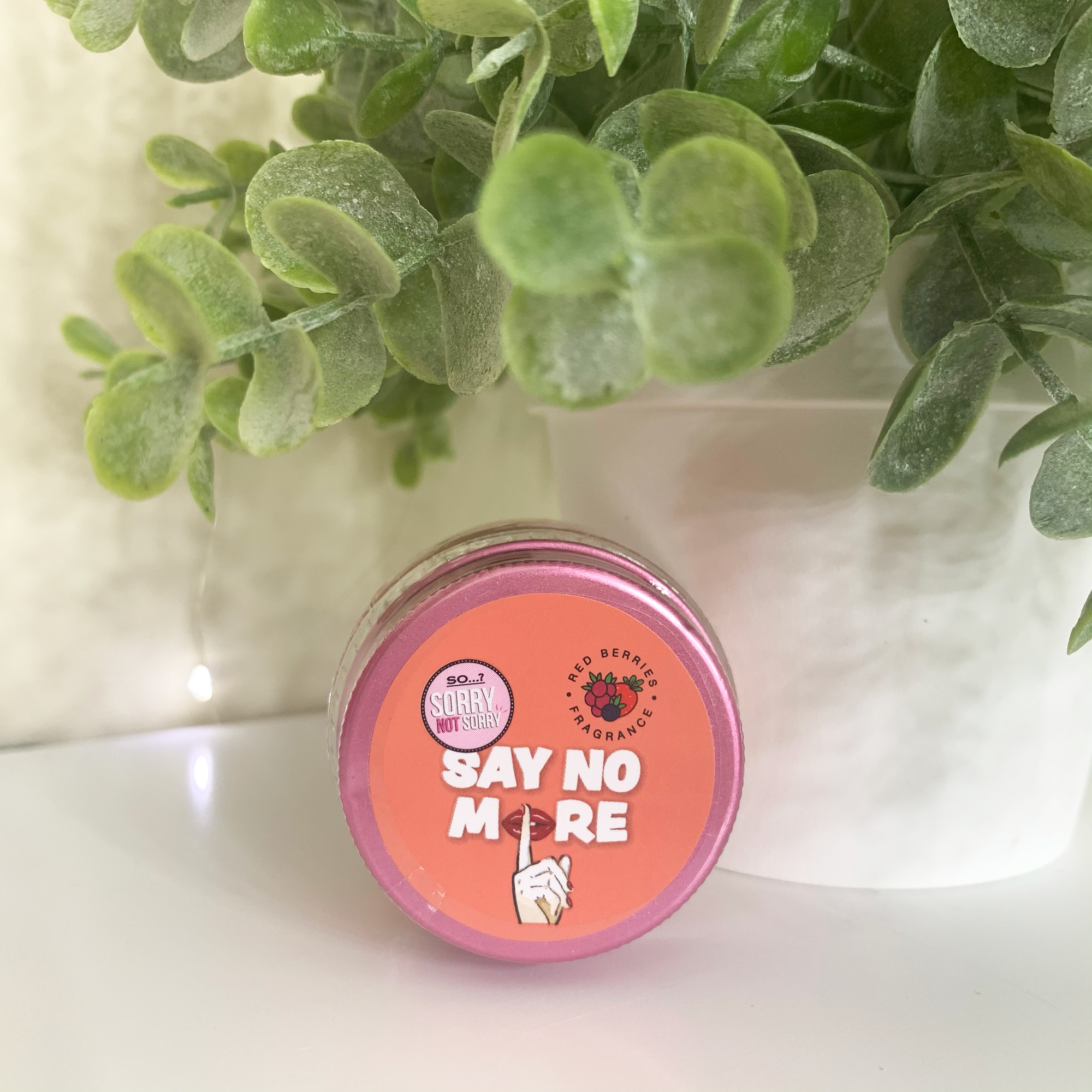 2. BARRY M – CRUSHED JEWEL CREAM EYESHADOW
A cream eyeshadow is a quick and easy way to complete an eye look and blend it out perfectly. This gorgeous deep gold shade is perfect for this time of year. Simple apply a small amount to the eyelid and blend out with your finger or makeup brush.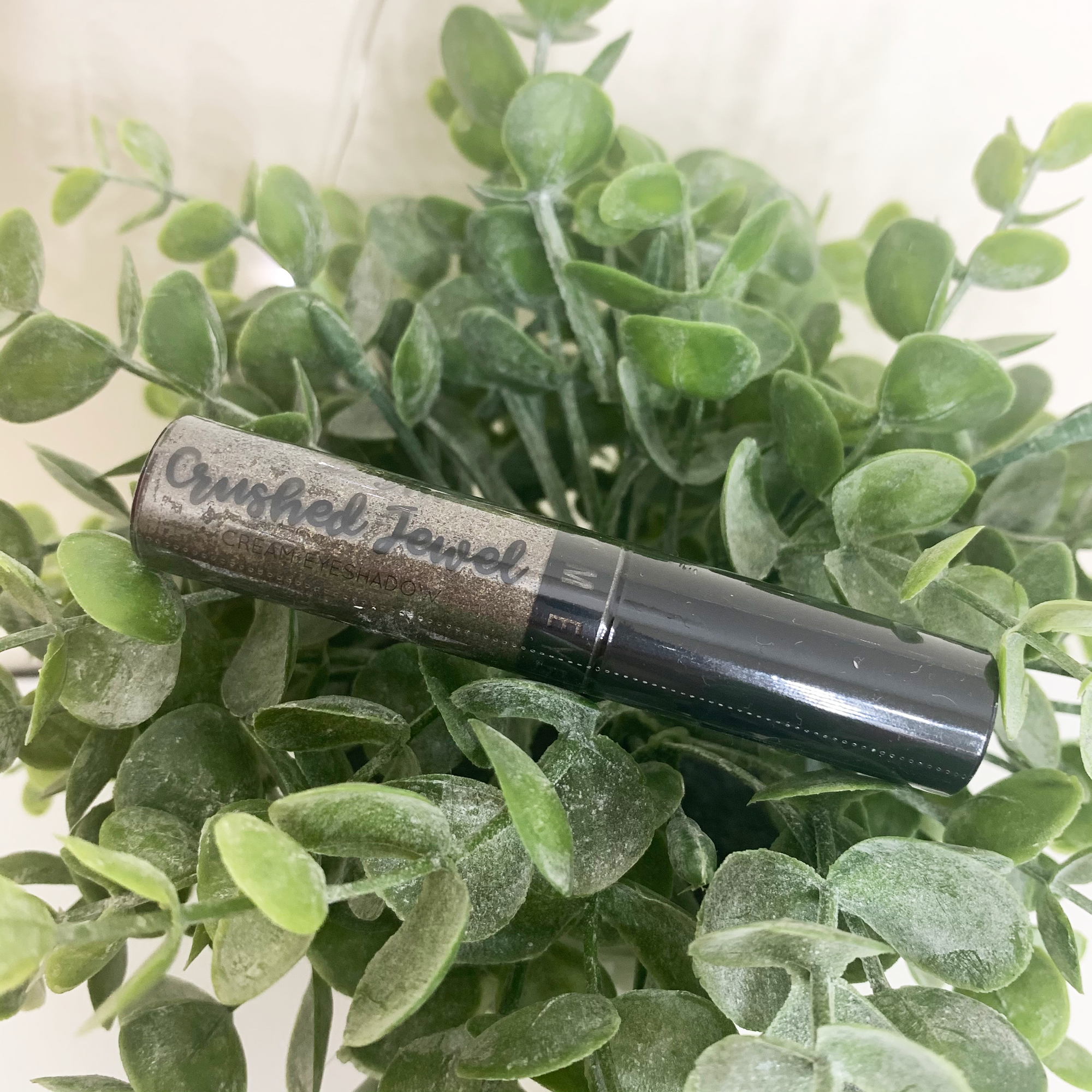 3. GYPSY SHRINE – FACE JEWELS (UNICORN CROWN)
A Halloween outfit in one! The Shrine Beauty Face Jewels are the easiest (and most fabulous!) way to apply Halloween makeup without all the fuss. Simply peel off the Unicorn Crown design (all the jewels are attached to the same sticker!) and place onto the face.
This alone is worth £10!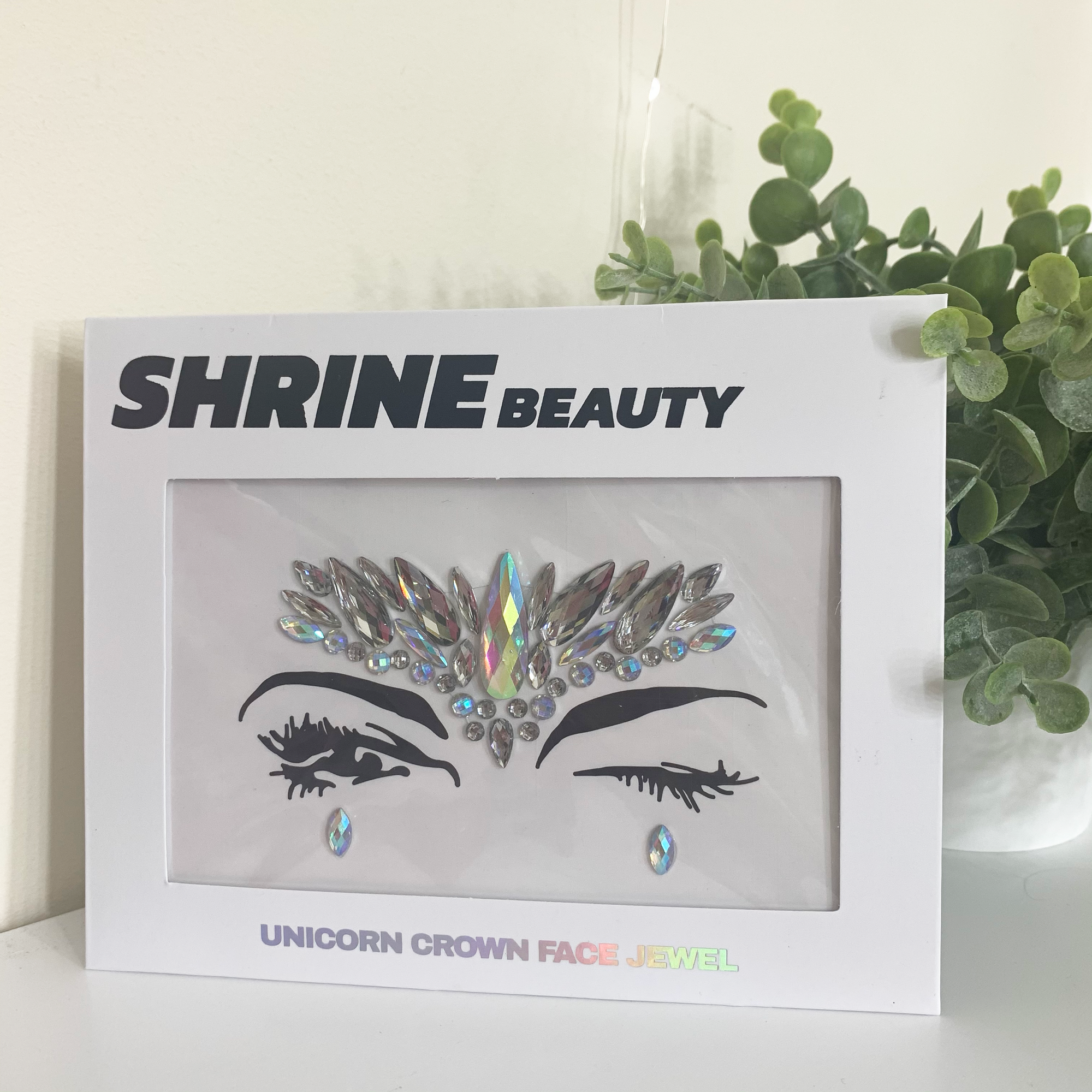 4. OH K! – WATERMELON SHEET MASK
An incredible face mask from an incredible brand – The Watermelon Sheet Mask from OhK! Beauty. This single-use sheet mask is perfect for a pamper night in. It contains vitamin C which is known to brighten the skin, and ingredients to hydrate and keep the skin in great condition.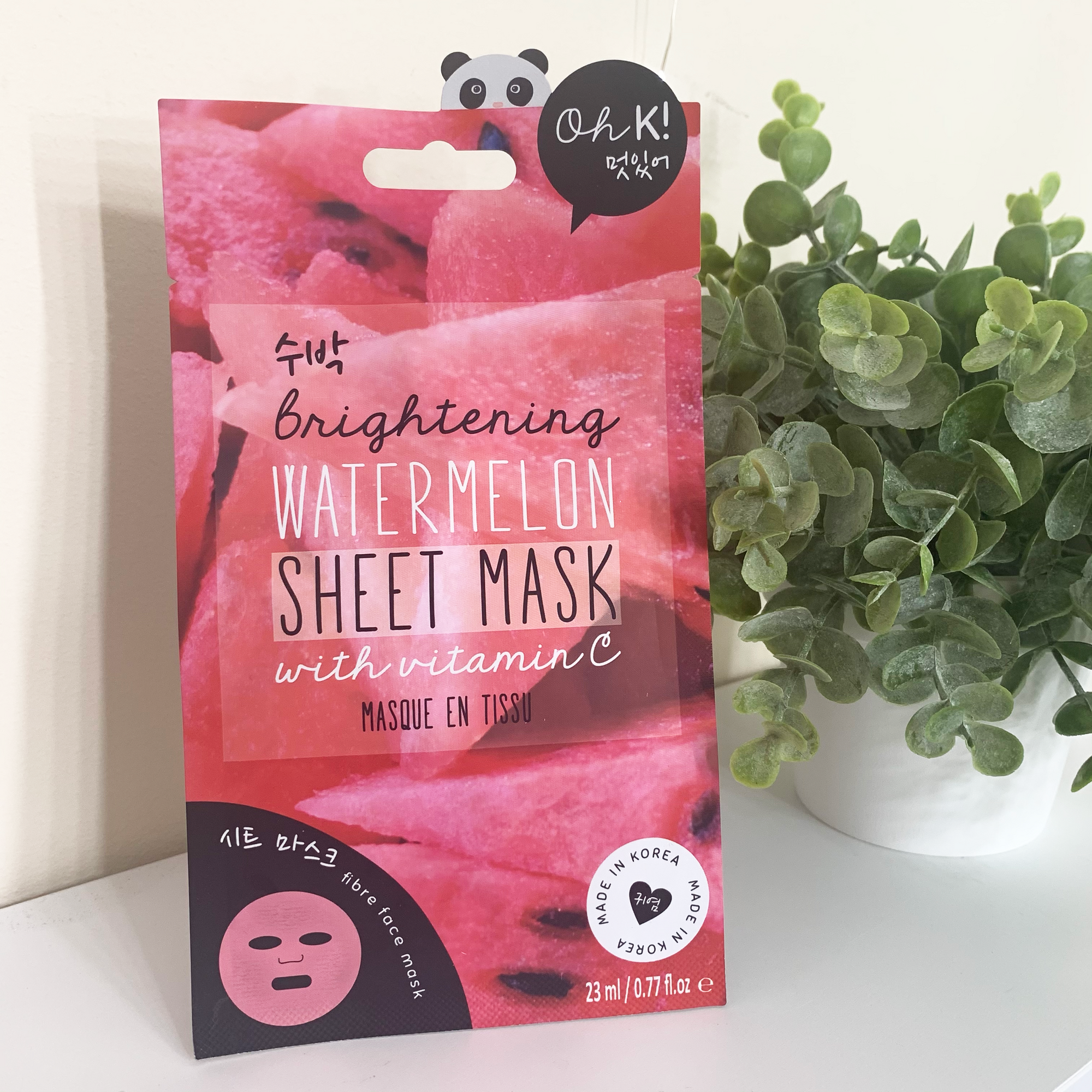 5. MUA COSMETICS – LIGHT LUSTRE SHIMMER SPRAY
Next is a product from MUA Cosmetics. The Light Lustre shimmer spray is a face/body spray to add a shimmer to a finished look. Shake the bottle to blend the shimmer and the oil, then spray either onto the face for a glowy finish, or onto the body.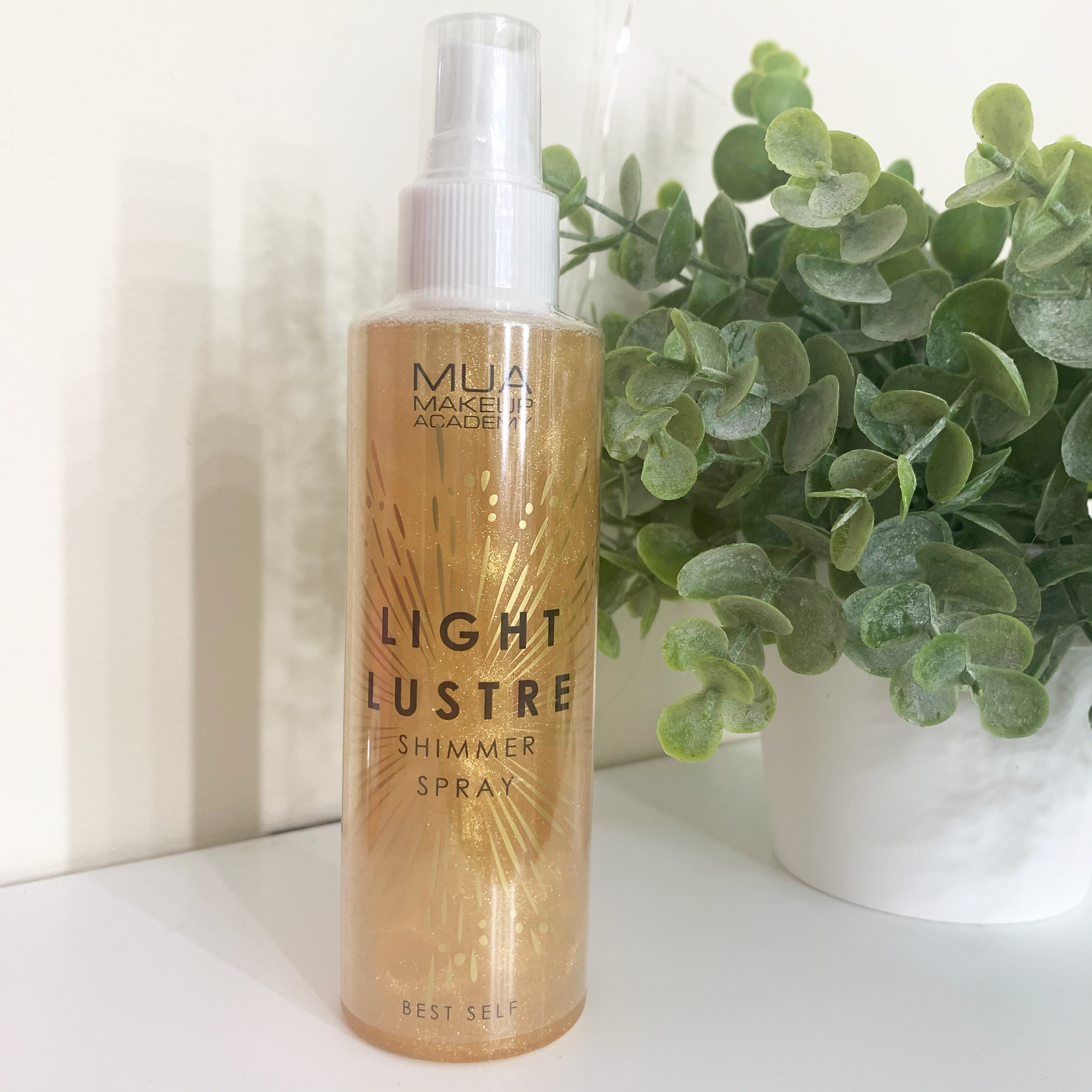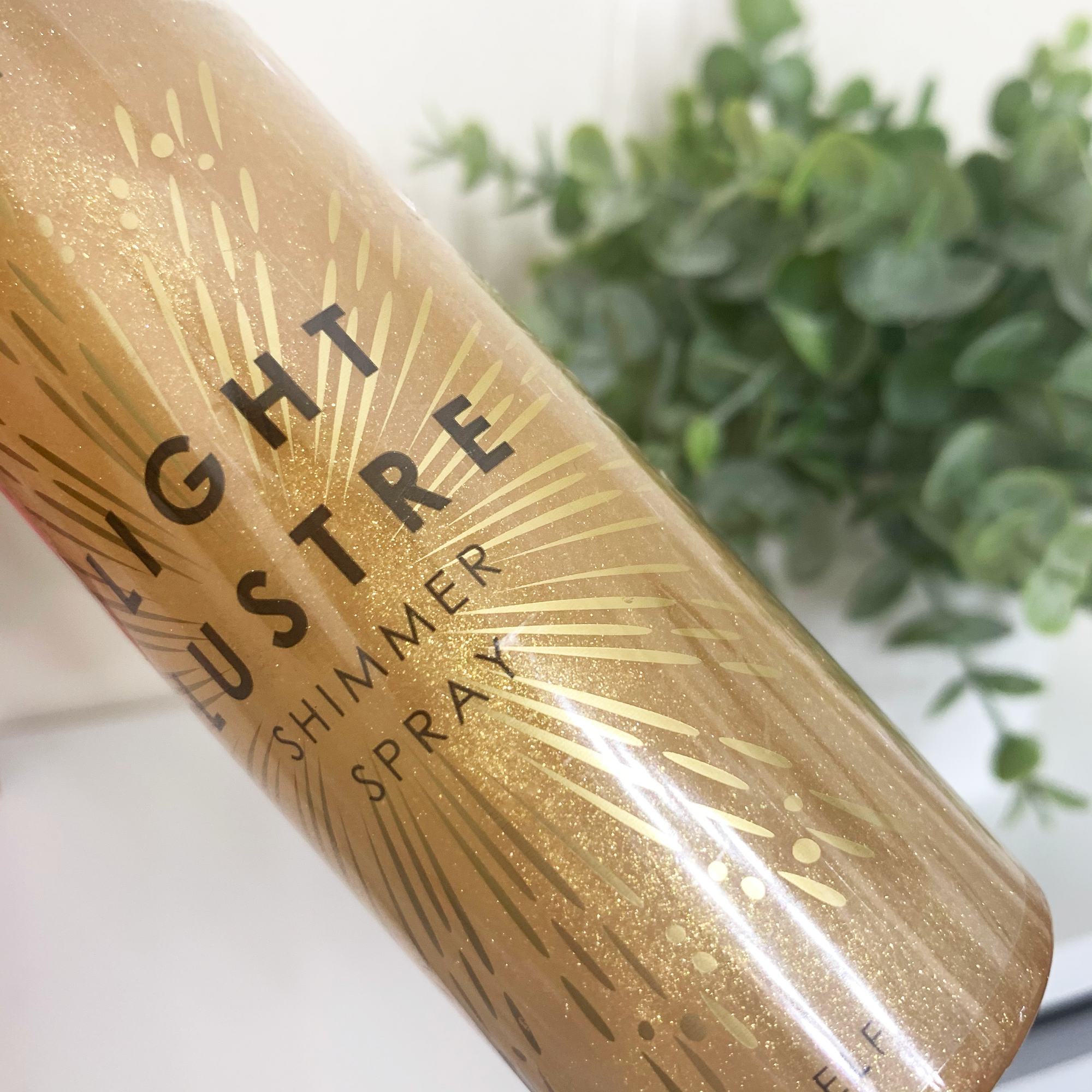 6. ELEGANT TOUCH – PRESS ON NAILS
Next is one of my favourite nail brands, Elegant Touch! They've included their Instanails, pre-glued mani to give you long, manicured nails in 2 minutes.
The length and shape of this set is perfect for girls who are new to wearing false nails or those of us who prefer a shorter falsie. They're super easy to apply too, simply press and hold onto your natural nail and they're done!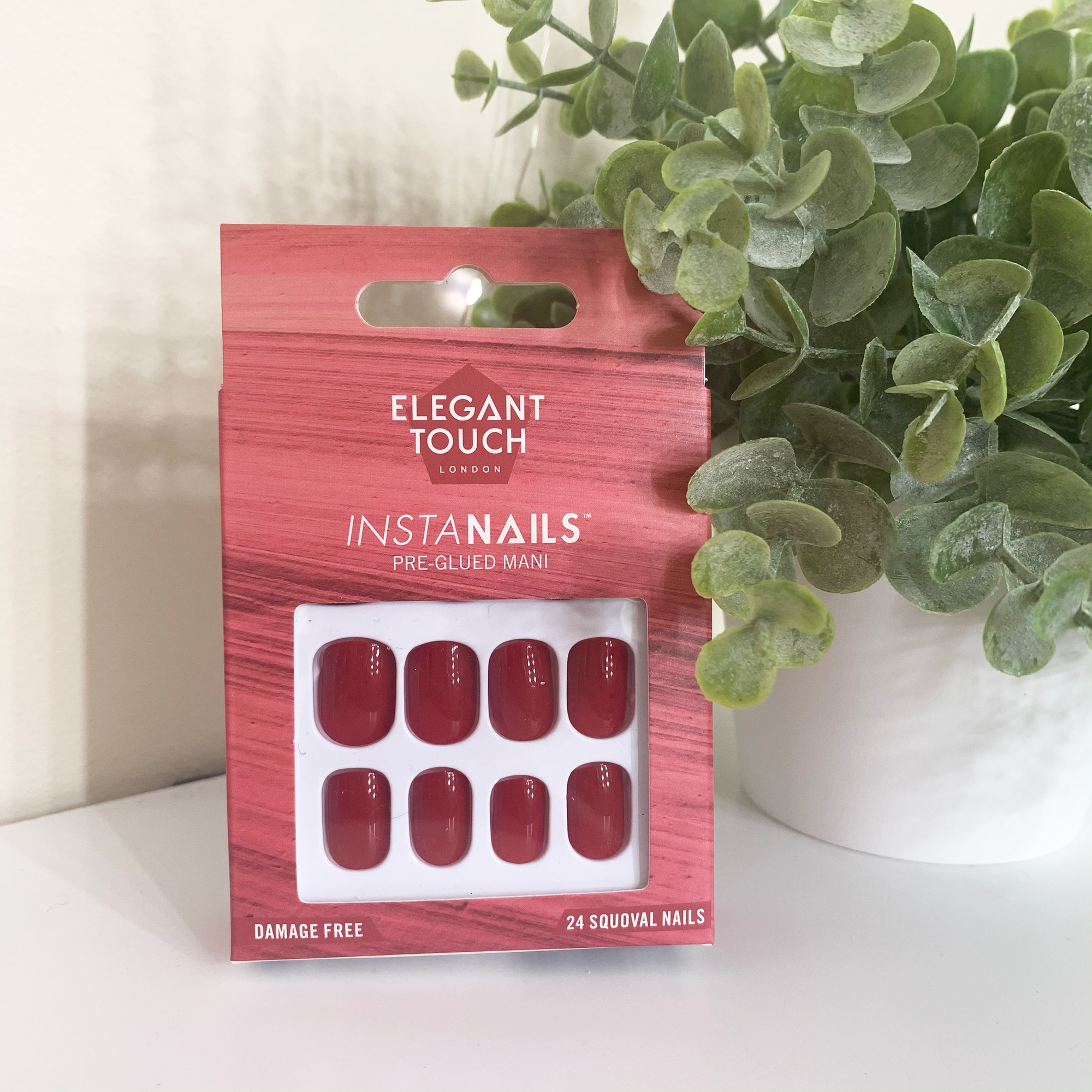 7. EYLURE – PRE GLUED EYELASHES
Another pre-glued product next, but this time it's lashes. Again, perfect for girls who are new to lashes, or those who just simply want to save time (and prevent the mess with the glue!), these strip lashes are already glued.
Simply place these onto the top lash line and press into place. Like the box says, it takes 15 seconds to apply and you get 15 hours of wear out of them… that's impressive!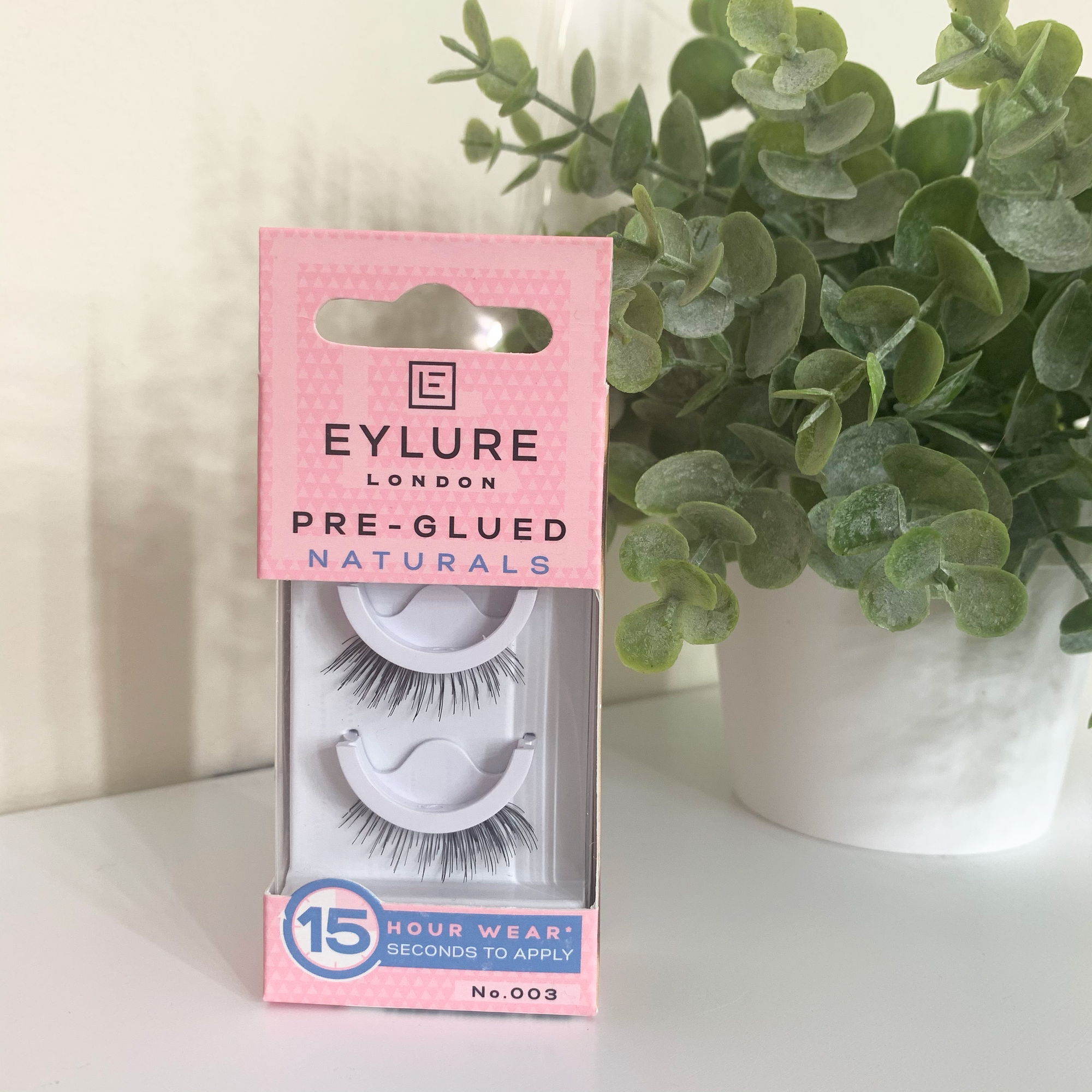 8. IMPERIAL LEATHER – UNICORN MARSHMALLOW FOAMBURST SHOWER FOAM
One for the shower now… the Foamburst body wash from Imperial Leather is the most gorgeous scent you'll ever smell. The Unicorn Marshmallow scent makes your shower smell incredible and also lingers on the skin afterwards. Turning from a gel to a foam, only a little is needed and this bottle is said to last 15 showers!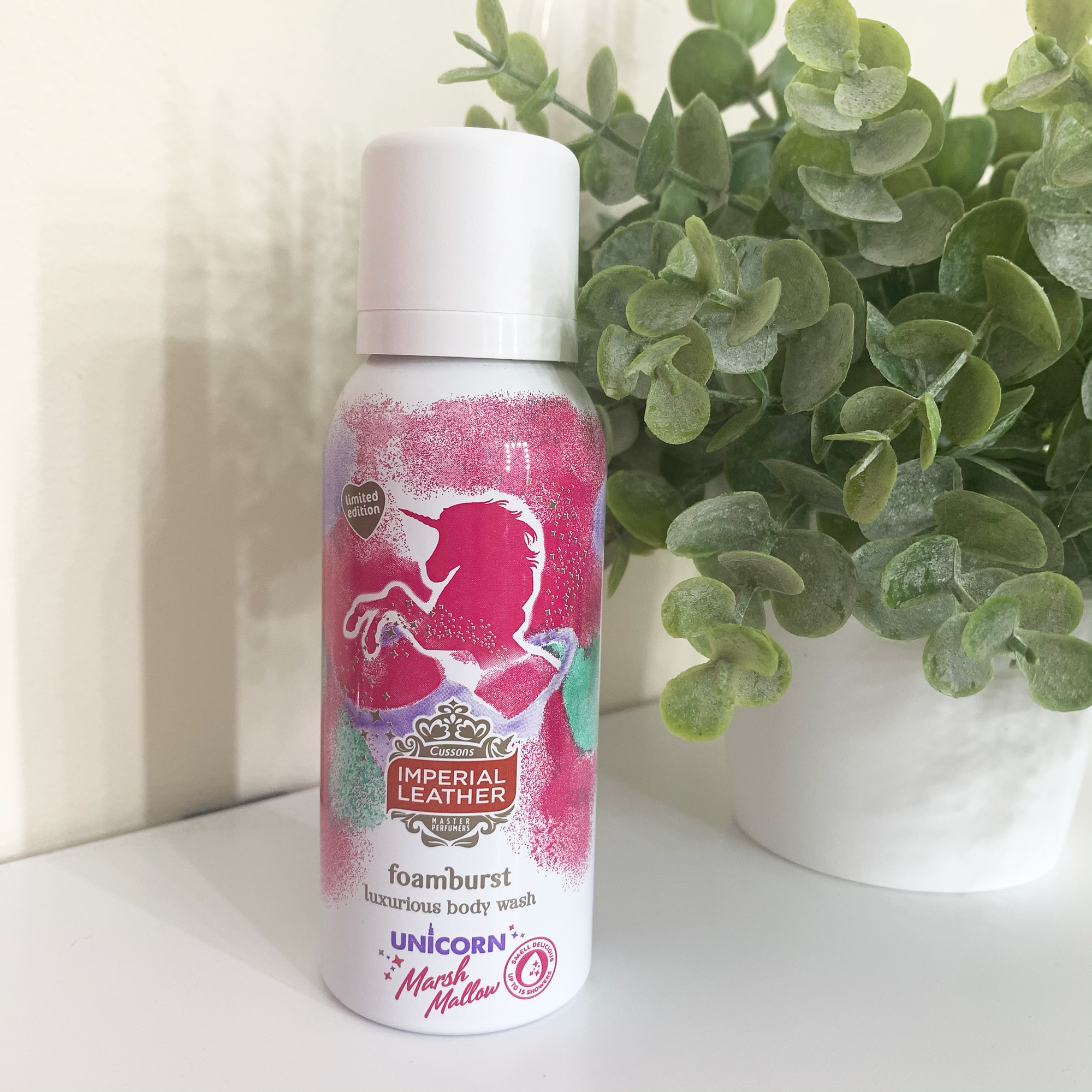 9. Y.E.S SCRUNCHIE
Scrunchies have made a return since their last appearance in the 90's! In this box you receive one of ten different colours of scrunchie. The velvety feel fabric is really soft and just adds a little colour to a pony tail.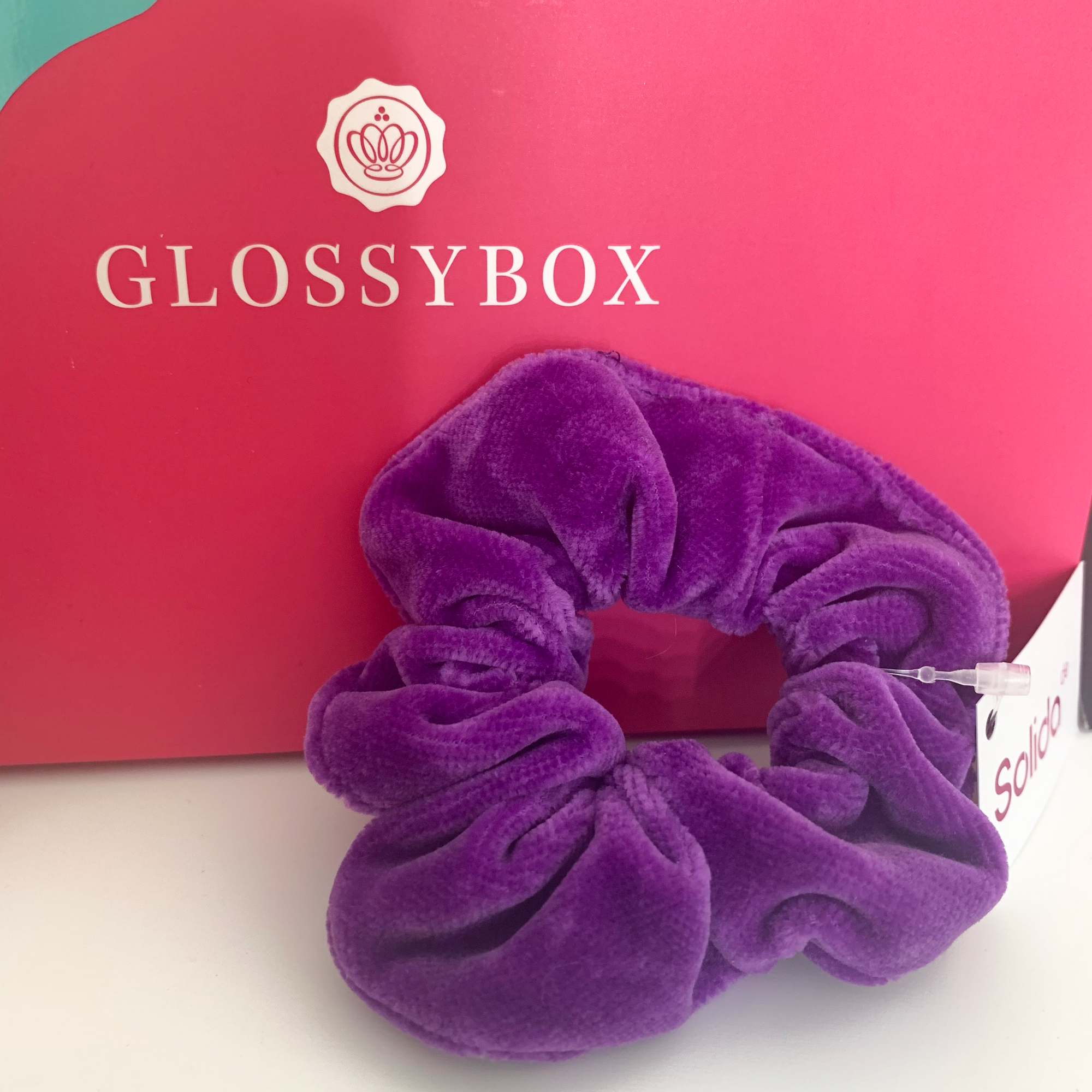 10. INC.REDIBLE – JELLY SHOT LIP BALM
The Jelly Shot Lip Balm from Inc.redible… really is incredible! This lip balm is super hydrating and moisturising on the lips, leaving them super smooth and healthy. The clear consistency contains small gold speckles throughout the product and at the bottom there's a little flower too.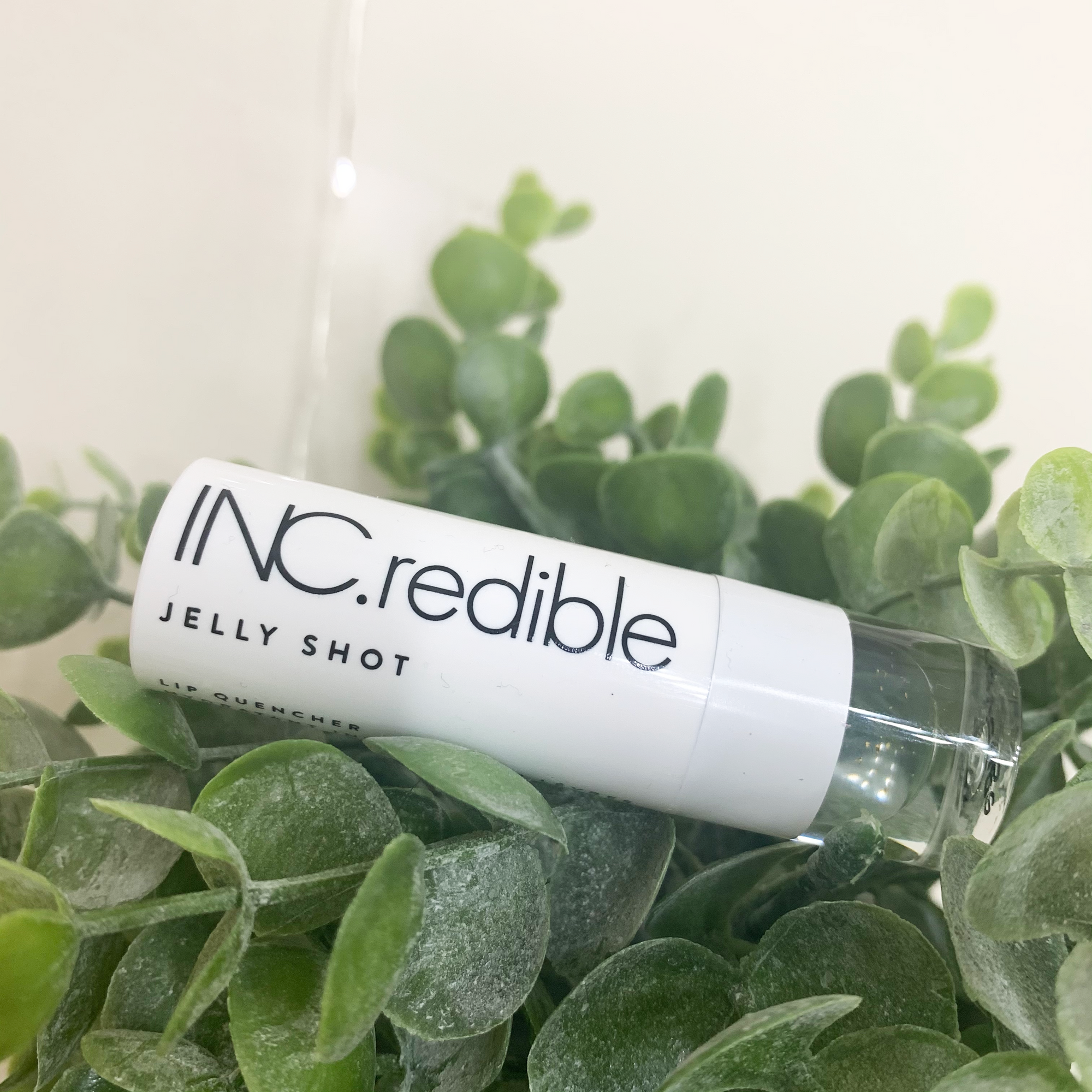 If you're not already subscribed to Glossybox and you want to get priority access to these limited edition boxes, you can subscribe to Glossybox and use code KTFXO to get your first box for only £11.50 including postage!