It's only been one week since Glossybox brought us an incredible Limited Edition box in collaboration with Grazia, and they're already back with another treat for us!
This next Limited Edition is the Glossybox Summer Essentials Kit – a selection of must have beauty products to get you summer ready and it goes on sale this Friday 31st July.
This Limited Edition is even more special because it's not housed in the usual pink Glossybox, but a gorgeous pink makeup bag – perfect for taking with you on holiday or for storing your makeup.
The box is worth over £95 and is jam packed, (literally packed to the brim!) with 12 products, a mixture of full sized and deluxe minis. And, like always there's a good mix of skincare, makeup and haircare.
Let's see what's inside!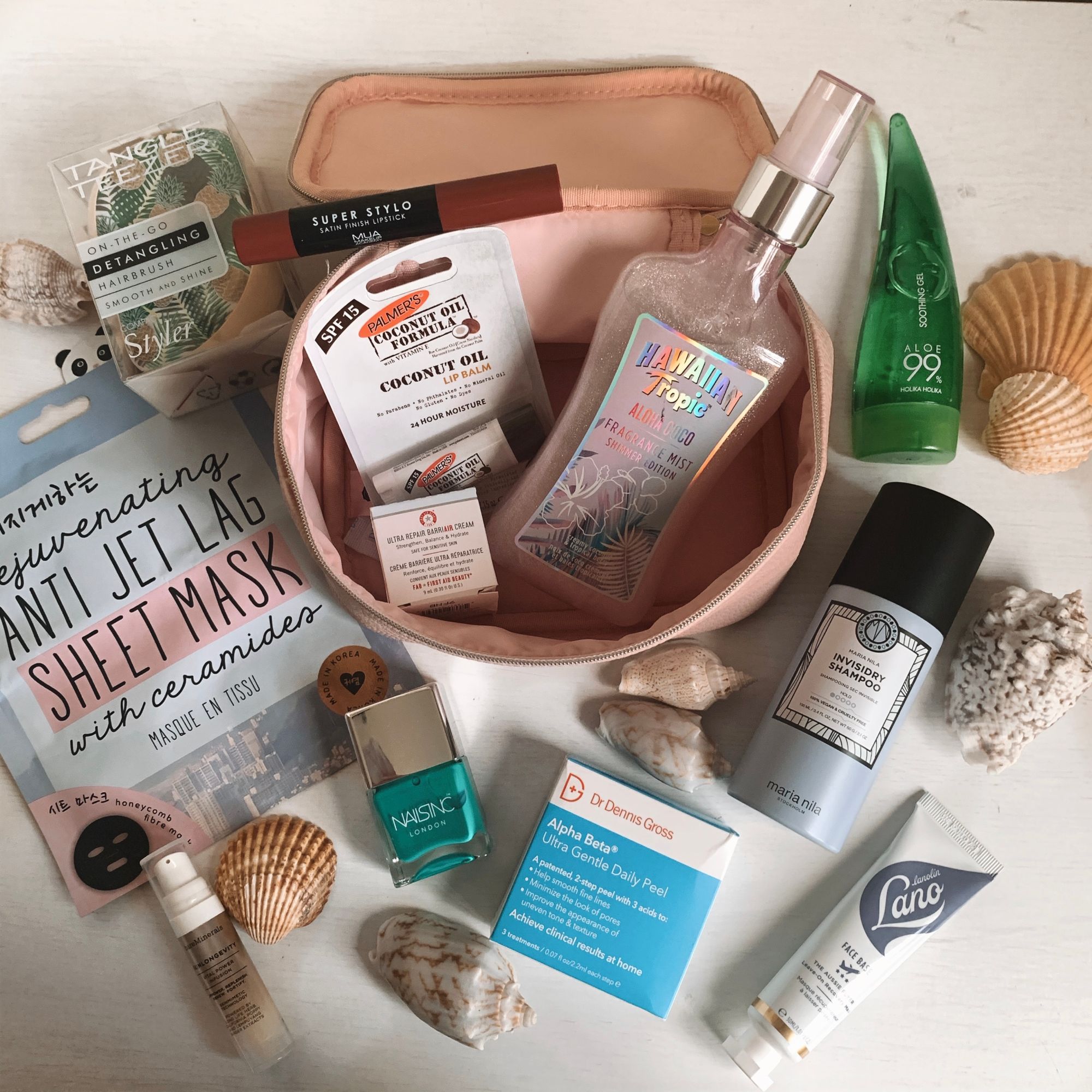 1. MUA COSMETICS – SUPER STYLE SATIN FINISH LIPSTICK
Full size worth £3.00
First is the Super Style Satin Finish Lipstick from MUA Cosmetics. It has a super creamy, soft formula so the lips stay hydrated and luscious.
Perfect for a day or night look, the deep red colour will complete an LBD look perfectly whilst also looking fab with a denim shorts and white tee combo.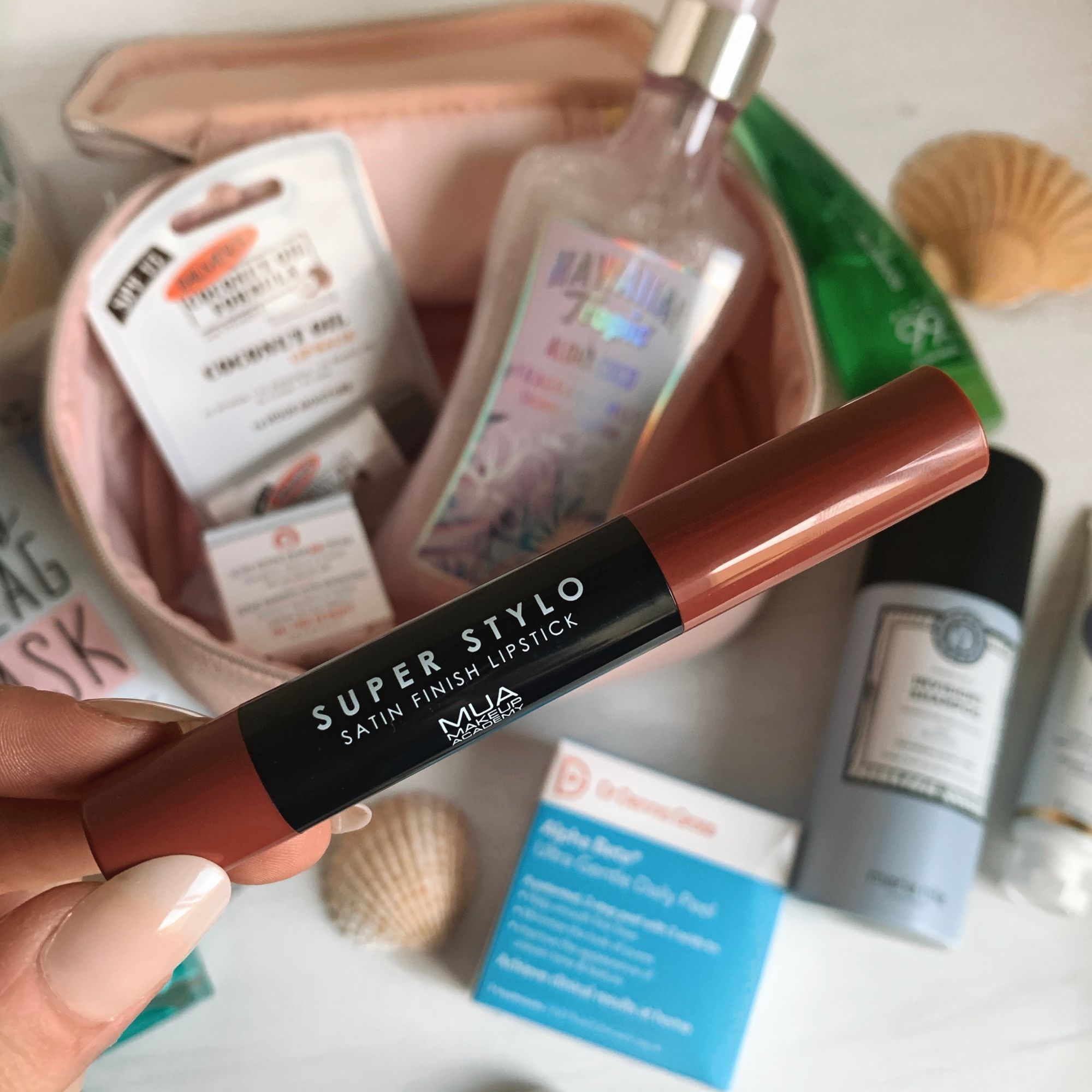 2. LANO – FACE BASE THE AUSSIE FLYER LEAVE-ON RECOVERY MASK
Deluxe Mini worth £10.00
The Lano Face Base Recovery Mask is a perfect pick me up after a long flight, or in 2020… just a night in. If your skin is looking and feeling a little dull and needs a pick me up, pop this mask on for 10 minutes. The combination of lanolin, mint and coffee works to hydrate the skin and give you your glow summer skin back.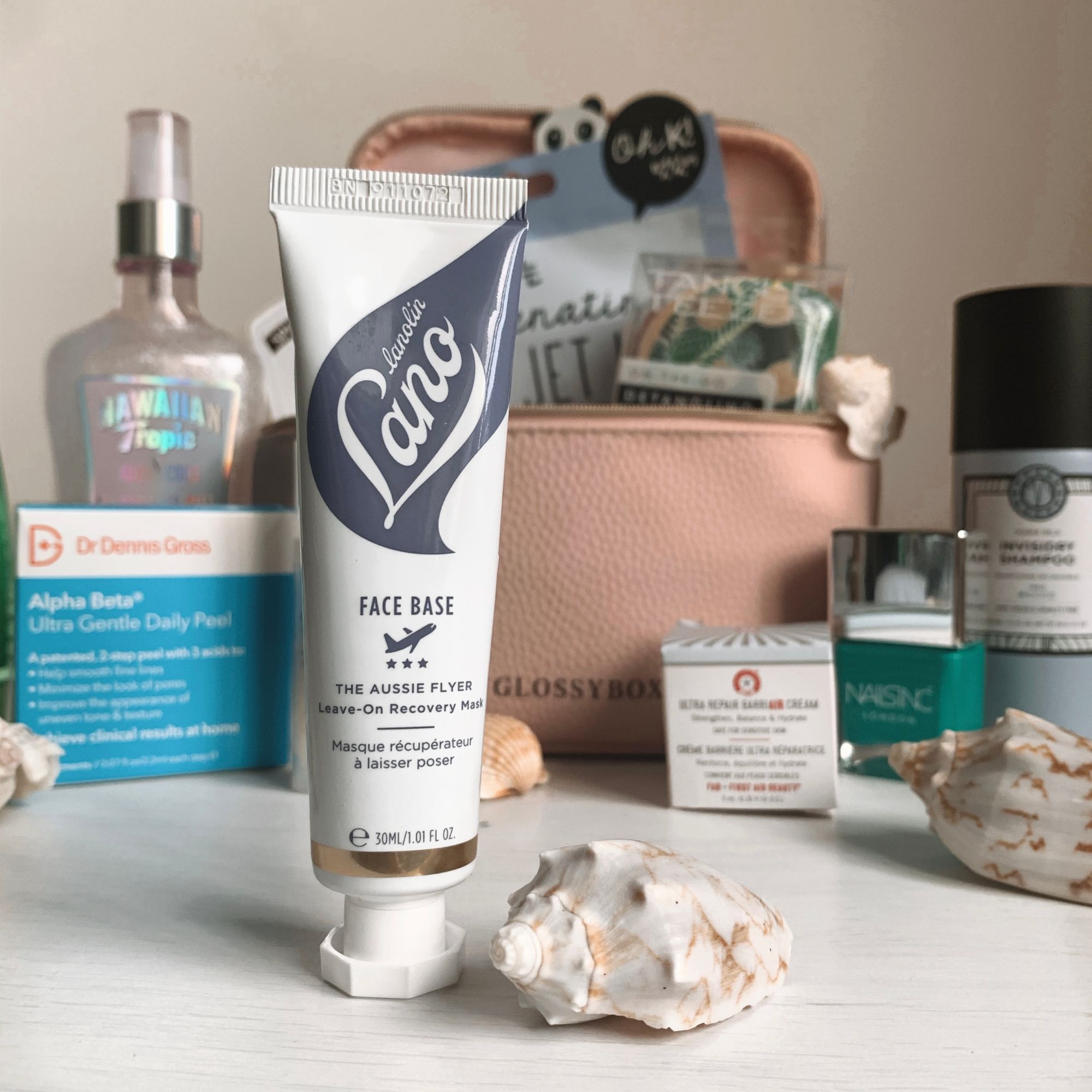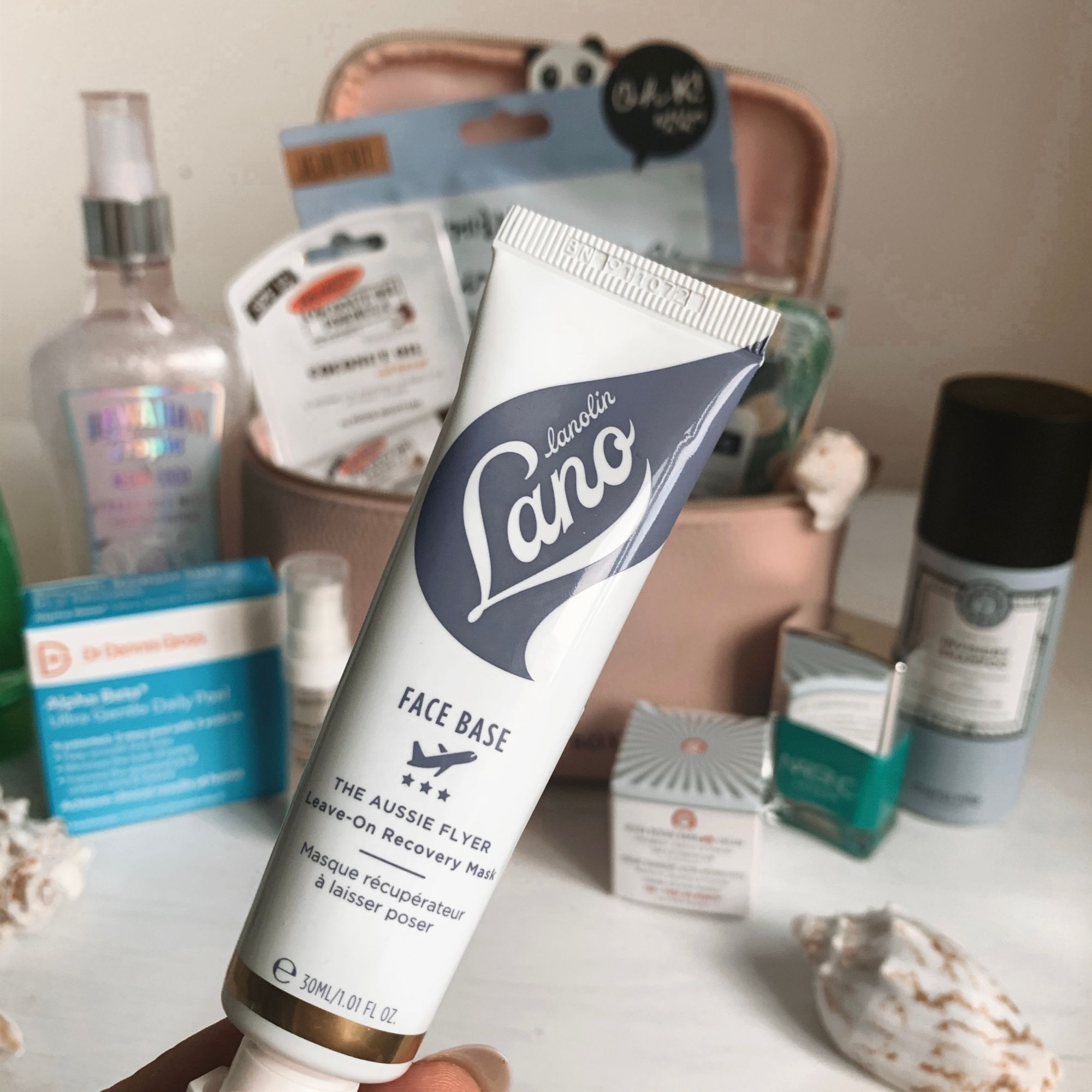 3. OHK! – ANTI JET LAG SHEET MASK
Full size worth £5.00
Next is a different type of face mask – the Anti Jet Lag Sheet Mask from OhK! You can never have too many face masks in summer – they're a super easy way to hydrate the skin in the warmer weather (you don't have to be going abroad!). This sheet mask contains hyaluronic acid, aloe vera, amino acids, vitamin B3 and sea kelp – all super hydrating ingredients to maintain your summer glow and keep your skin hydrated.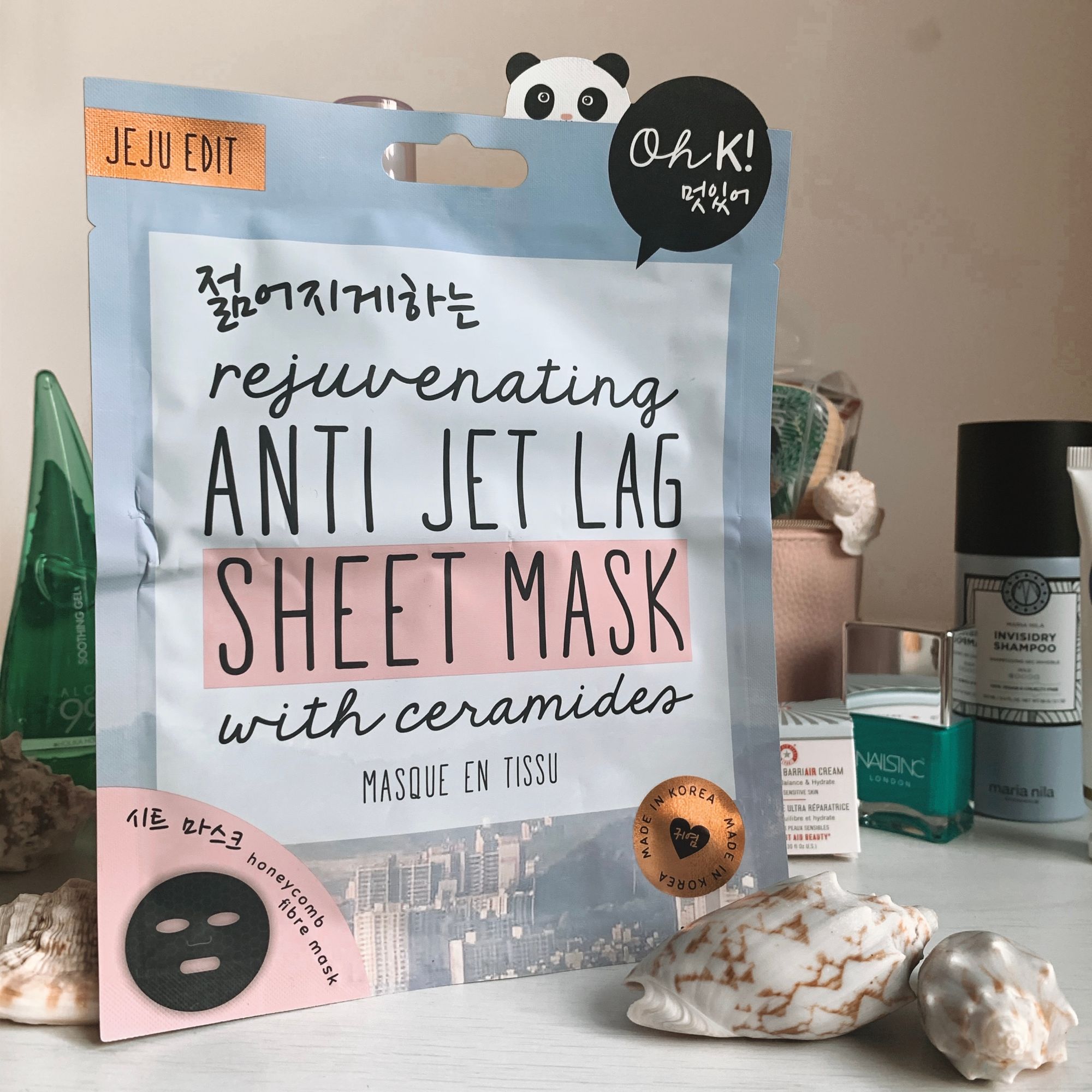 4. DR. DENNIS GROSS SKINCARE – ALPHA BETA ULTRA GENTLE PEEL
Deluxe Mini worth £8.90
Next is a luxury product from Dr Dennis Gross Skincare – an incredible skincare brand, so I'm super excited to find this in this Limited Edition Glossybox. The Alpha Beta Ultra Gentle Peel is a blend of AHA's and BHA's as well as antioxidants and vitamins.
It works to remove dead skin cells and impurities to leave a fresh, radiant looking complexion. The full size version of this retails at £89 so this is a great opportunity to try the product out before spending almost £90!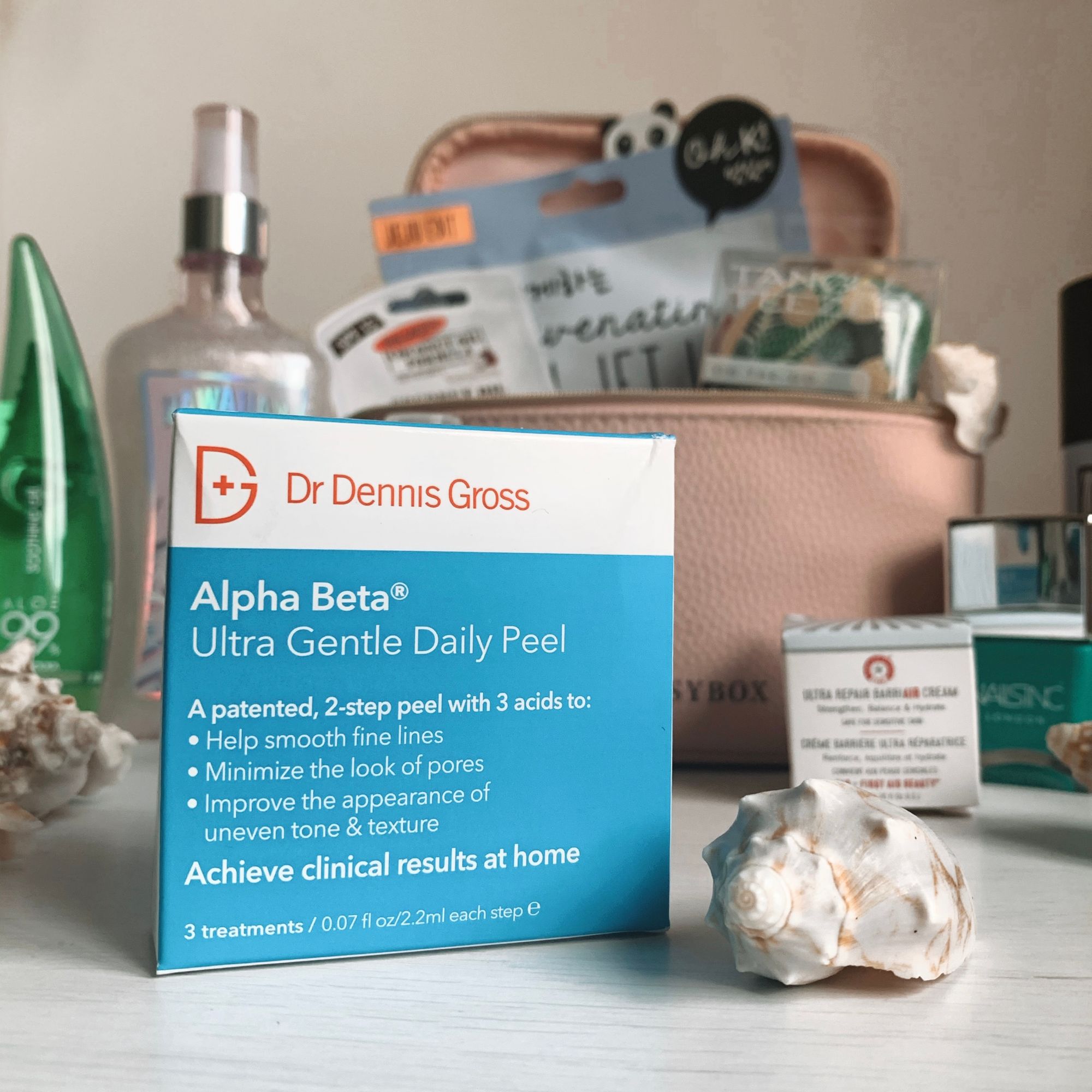 5. TANGLE TEEZER – COMPACT STYLER DETANGLING HAIRBRUSH
Full size worth £14.00
My absolute favourite hairbrush brand is next with their Compact Styler Detangling Hairbrush. I already have 3 of these hairbrushes from Tangle Teezer, they really are so amazing.
Whether hair is wet or dry, the brush detangles and glides through the hair in seconds with no tugging, pulling or damaging of the hair. It comes with a base too so it's easy to throw in your handbag without worrying about things getting tangled in it. And how gorgeous is this tropical design for summer?!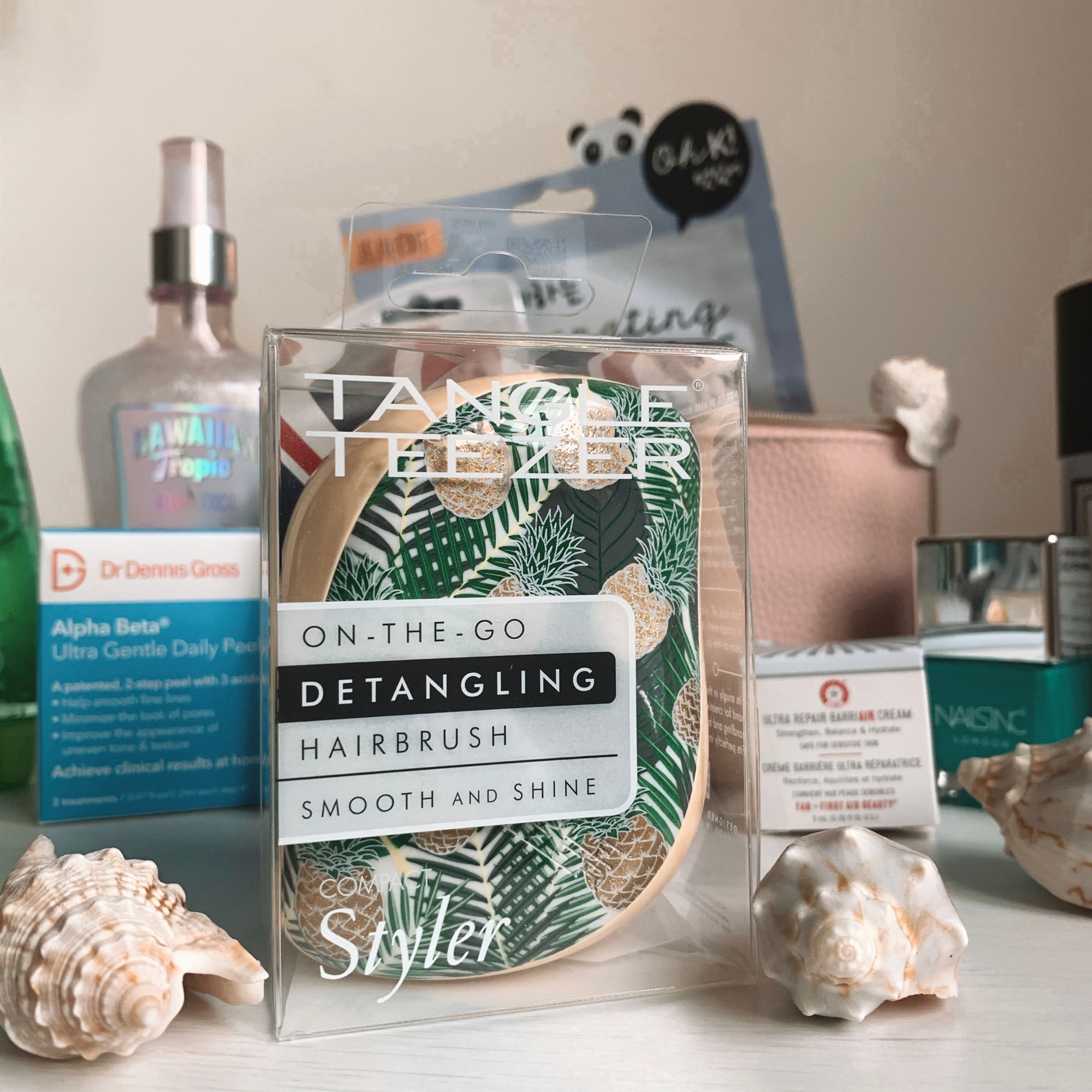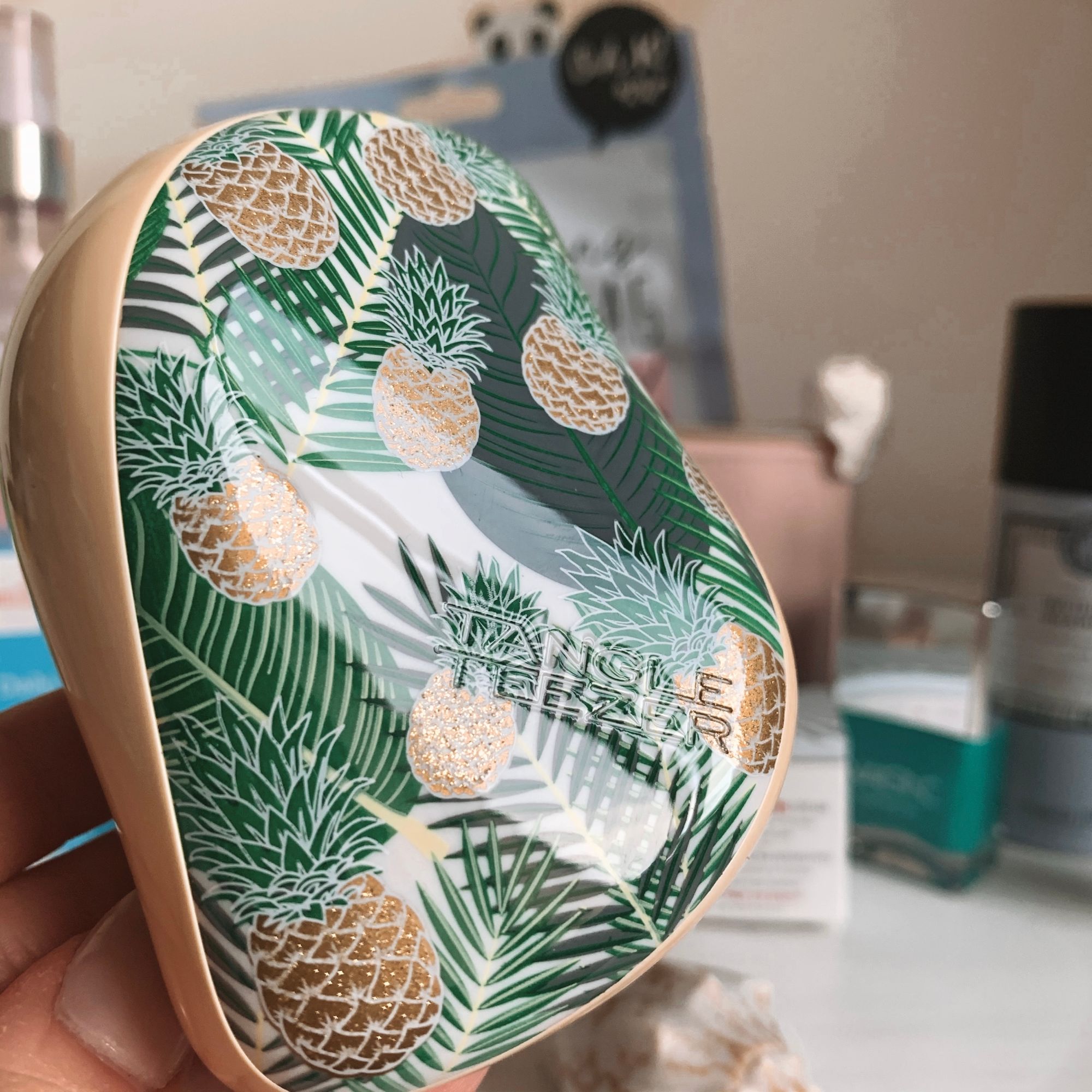 6. NAILS INC. NAIL POLISH – SHADE 'CHEEKY BIRD'
Full size worth £15.00
Now a product for the nails from one of my favourite Nail Varnish brands, Nails Inc. The box contains one of 2 shades, either Cheeky Bird which is a gorgeous deep marine shade, or Gimme a Peck which I would describe as a coral shade.
Both are perfect summer shades so I would have been happy with either! I always find Nails Inc varnishes to be really high quality, they don't clog or go gloopy, so the higher price is definitely worth it.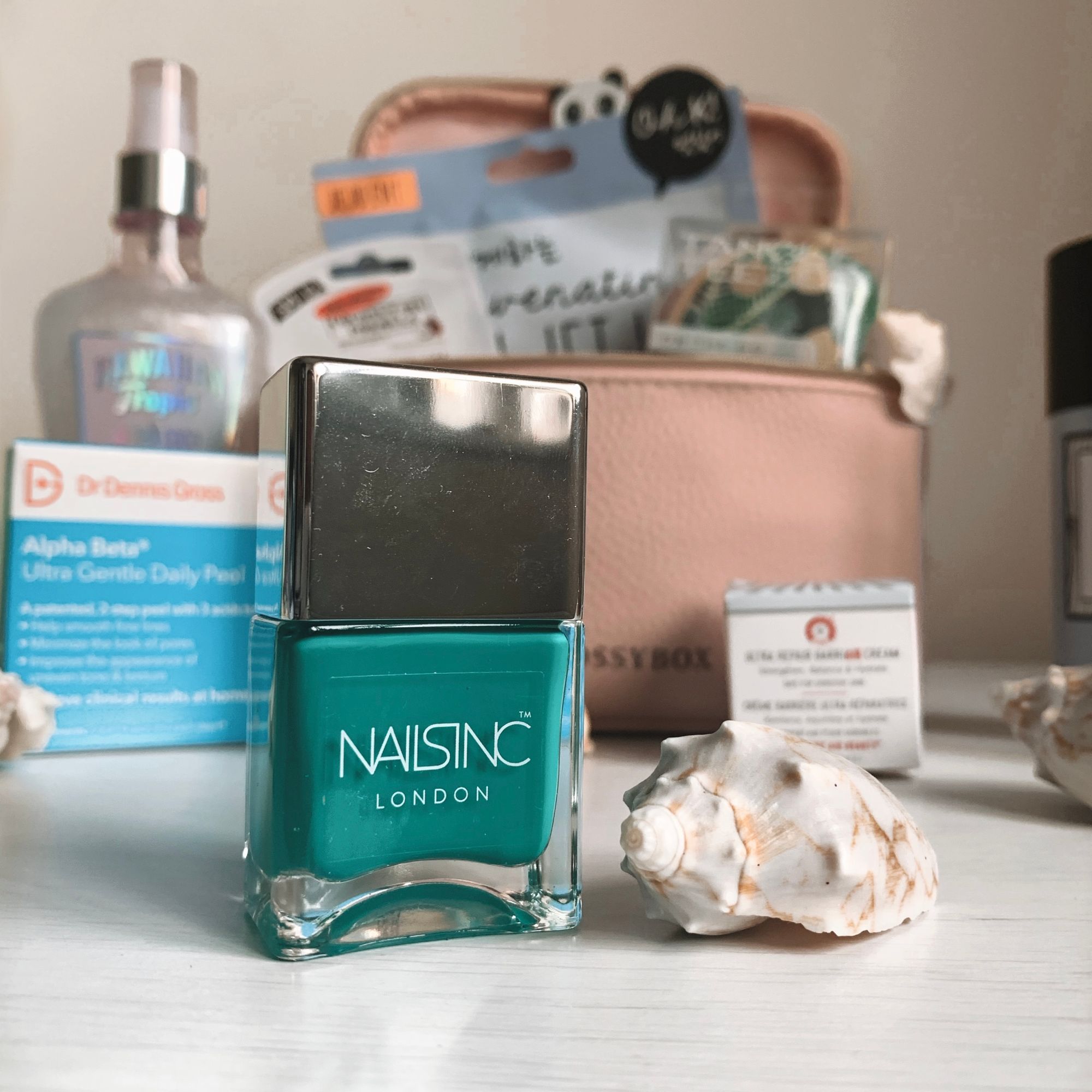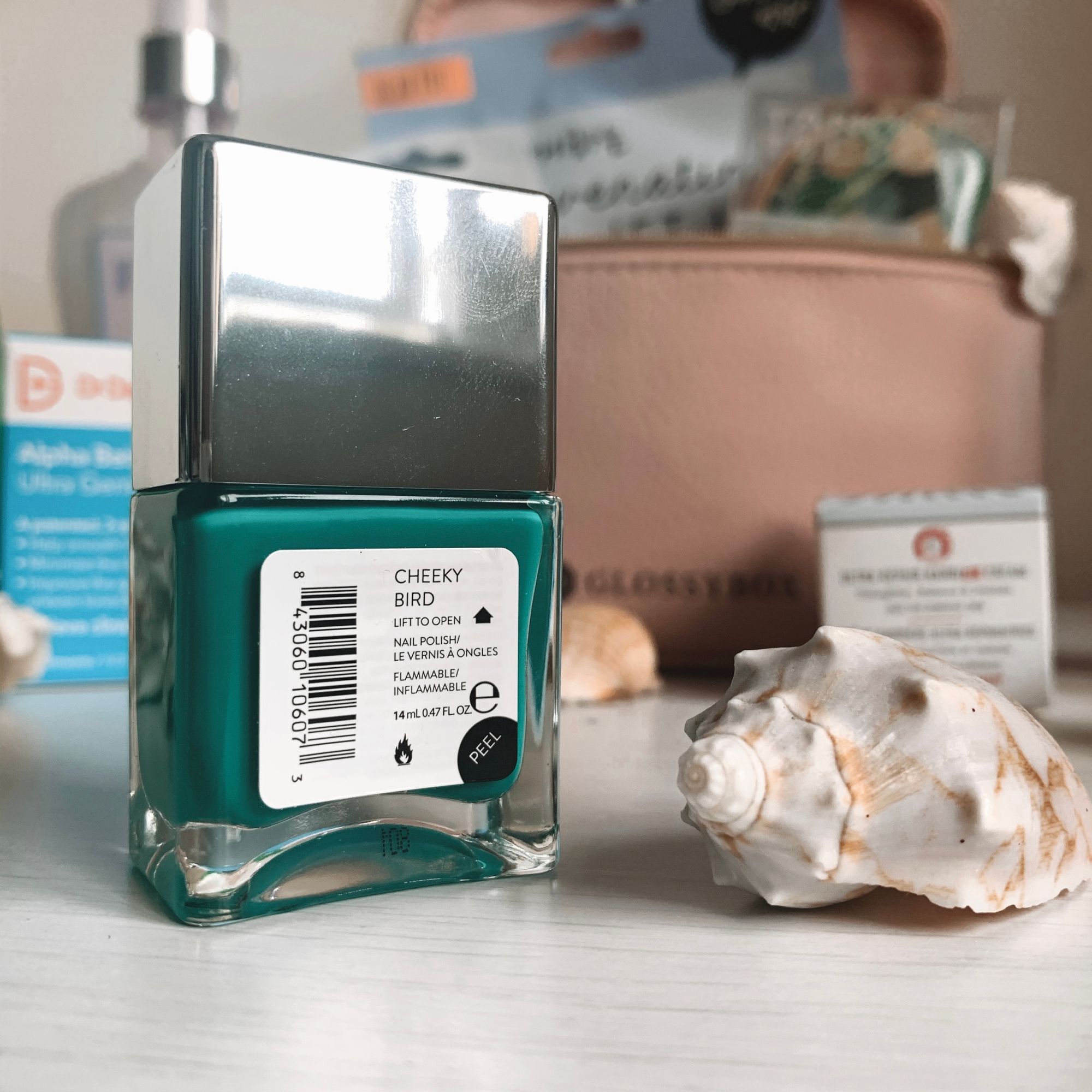 7. HAWAIIAN TROPIC – ALOHA COCO SHIMMER EDITION BODY MIST
Full size worth £10.00
This is the most beautiful body mist I've ever seen. It's like an iridescent bottle of unicorn tears. It looks so pretty!
The Aloha Coco Shimmer Edition Body Mist from Hawaiian Tropic smells insane. You just need a couple of spritzes and it gives a subtle glittery shimmer as well as smelling good enough to eat. The glitter is also biodegradable which is amazing. I'm so happy that brands are starting to introduce small factors like this when bringing out products!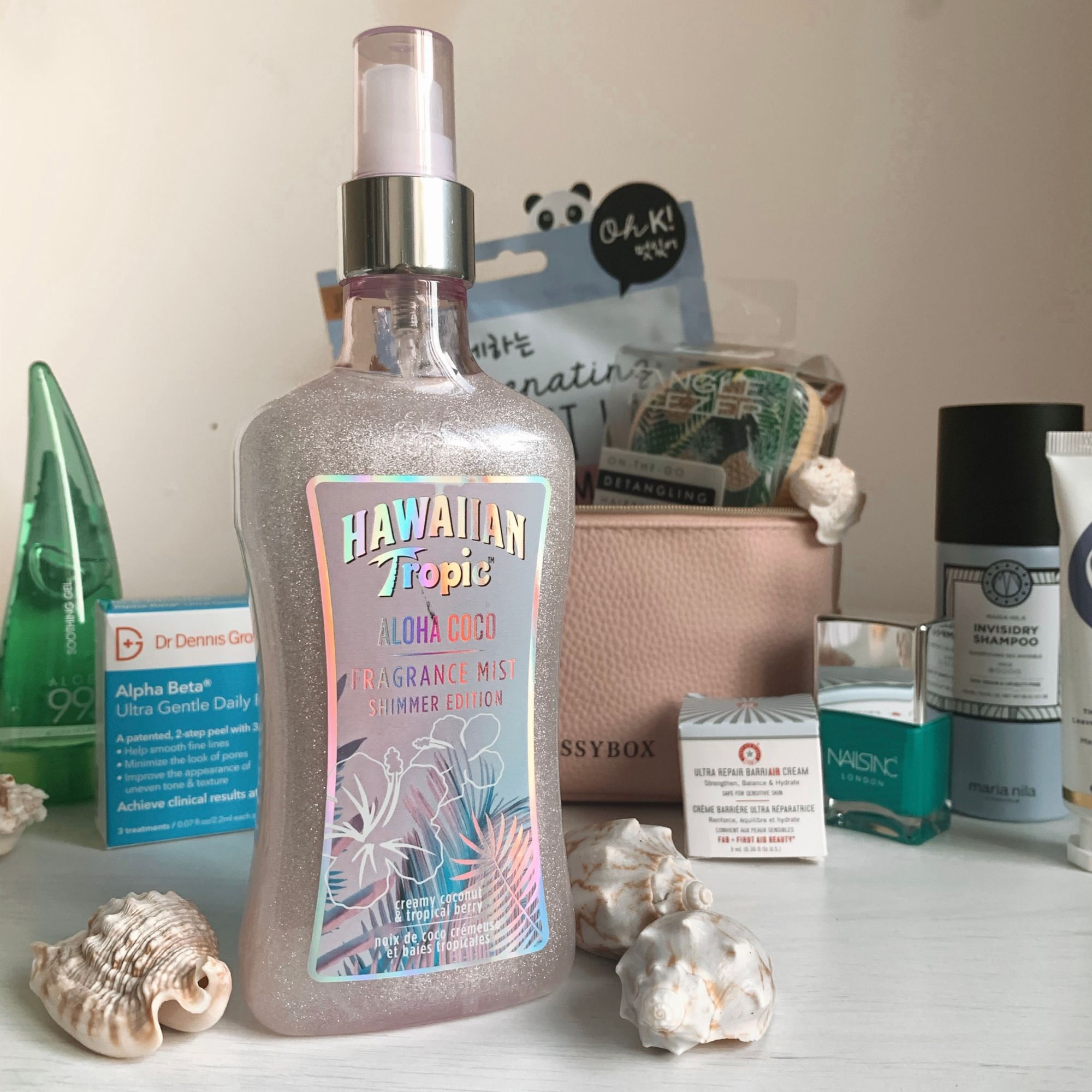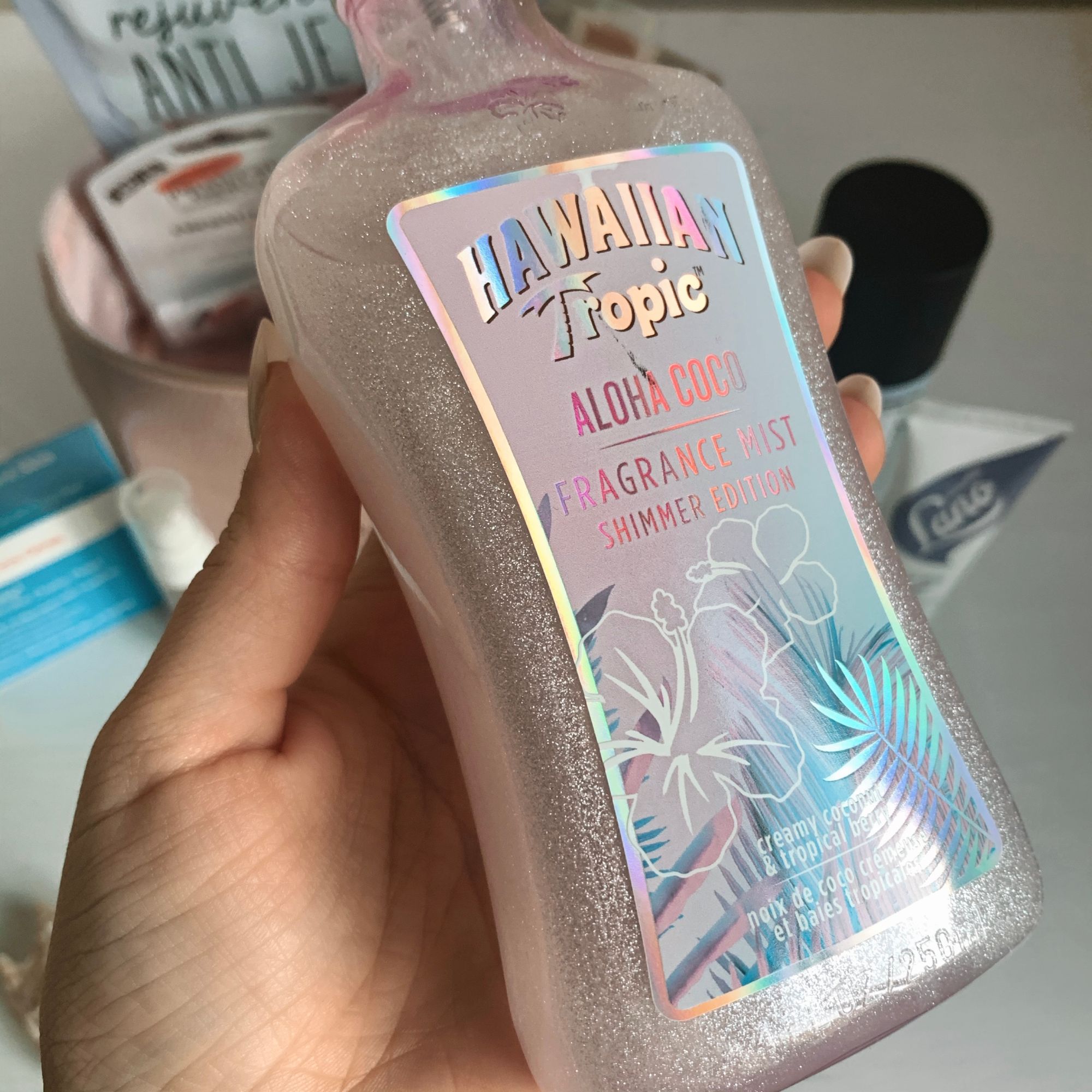 8. PALMER'S – COCONUT OIL FORMULA LIP BALM
Full size – worth £2.49
Everyone can do with a lip balm in the summer and what's better than one which smells like summer too? The Coconut Oil Formula Lip Balm from Palmer's is formulated with coconut oil, Tahitian monoi and tiare flower petals to keep your lips hydrated all day. Lip balms are super handy to apply before applying lipstick too for a really smooth finish.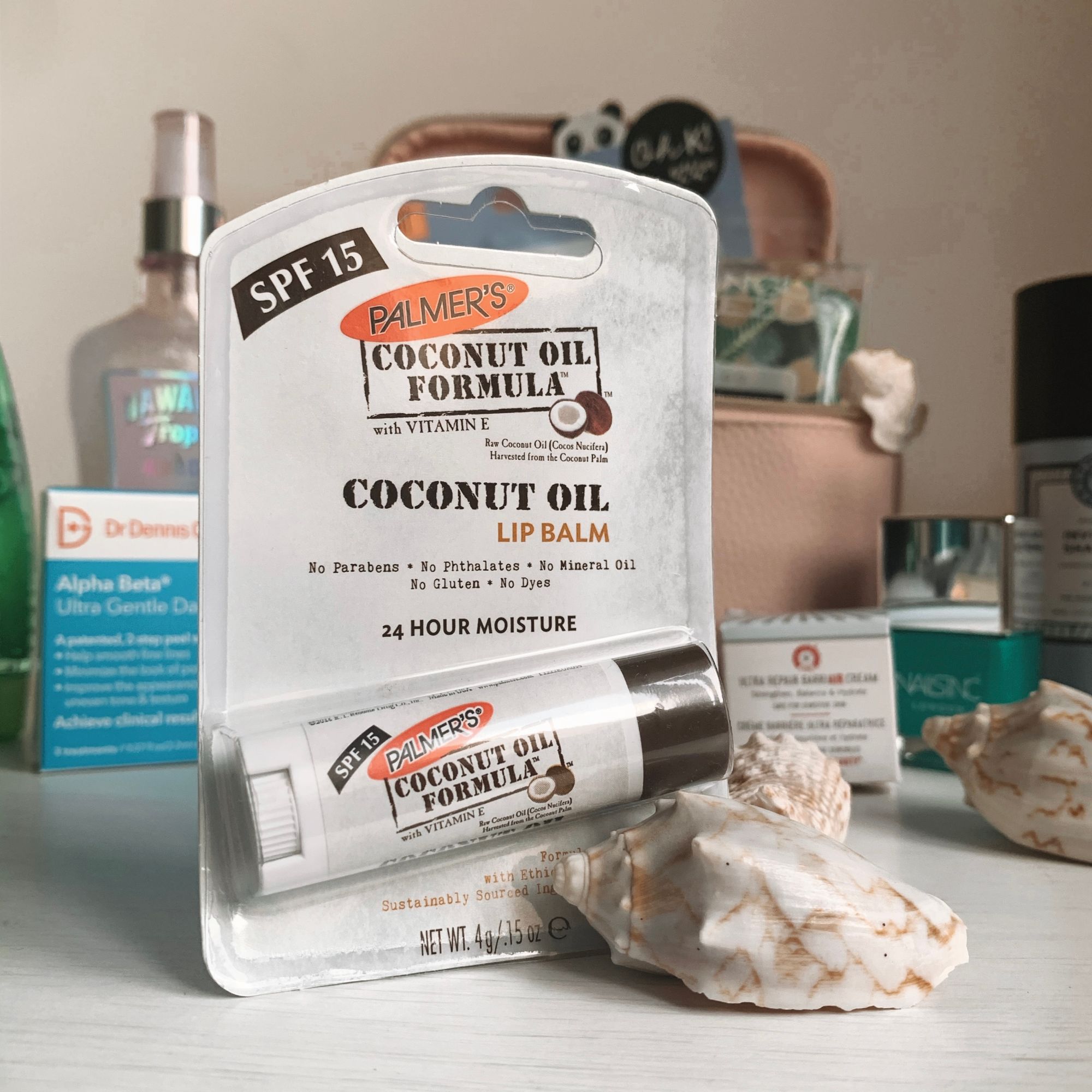 9. FIRST AID BEAUTY – ULTRA REPAIR BARRIAIR CREAM
Deluxe mini – worth £6.36
Another incredible brand included in this Limited Edition is First Aid Beauty and their product, the Ultra Repair Barriair Cream.
First Aid Beauty's Ultra Repair Cream is honestly the best product I have ever come across. If your skin is a little dehydrated or dry, that cream fixes it… it's incredible. The cream is however rather rich so I assume this is why they have now created this product, the Ultra Repair Barriair Cream. It's described as a 'light as air' face cream and it delivers hydration due to it's incredible ingredients.
It contains hyaluronic acid, colloidal oatmeal and ceramides so it also protects the skin's barrier whilst keeping it hydrated all day.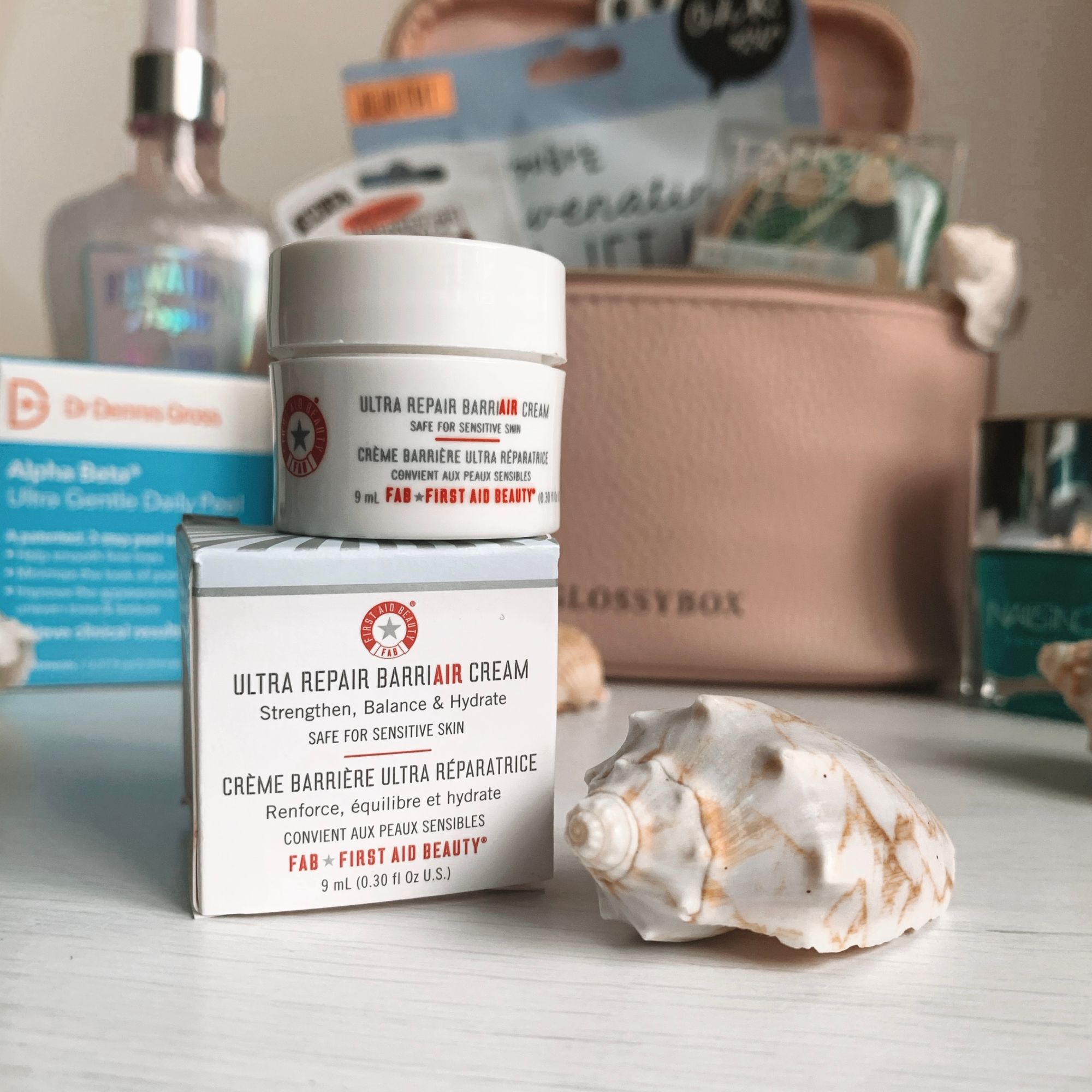 10. BAREMINERALS – SKINLONGEVITY VITAL POWER SERUM
Deluxe Mini worth £7.20
Next is my all time favourite product from Bareminerals, their Skinlongevity Vital Power Serum. The perfect product to keep skin nourished all day long with incredible ingredients such as Japanese Long Life Herb extract, niacinamide and hyaluronic acid.
Just apply two pumps after cleansing and before moisturising. The full size product is worth £48 so this is a great way to try it out before spending £48 on the full size. It's also vegan!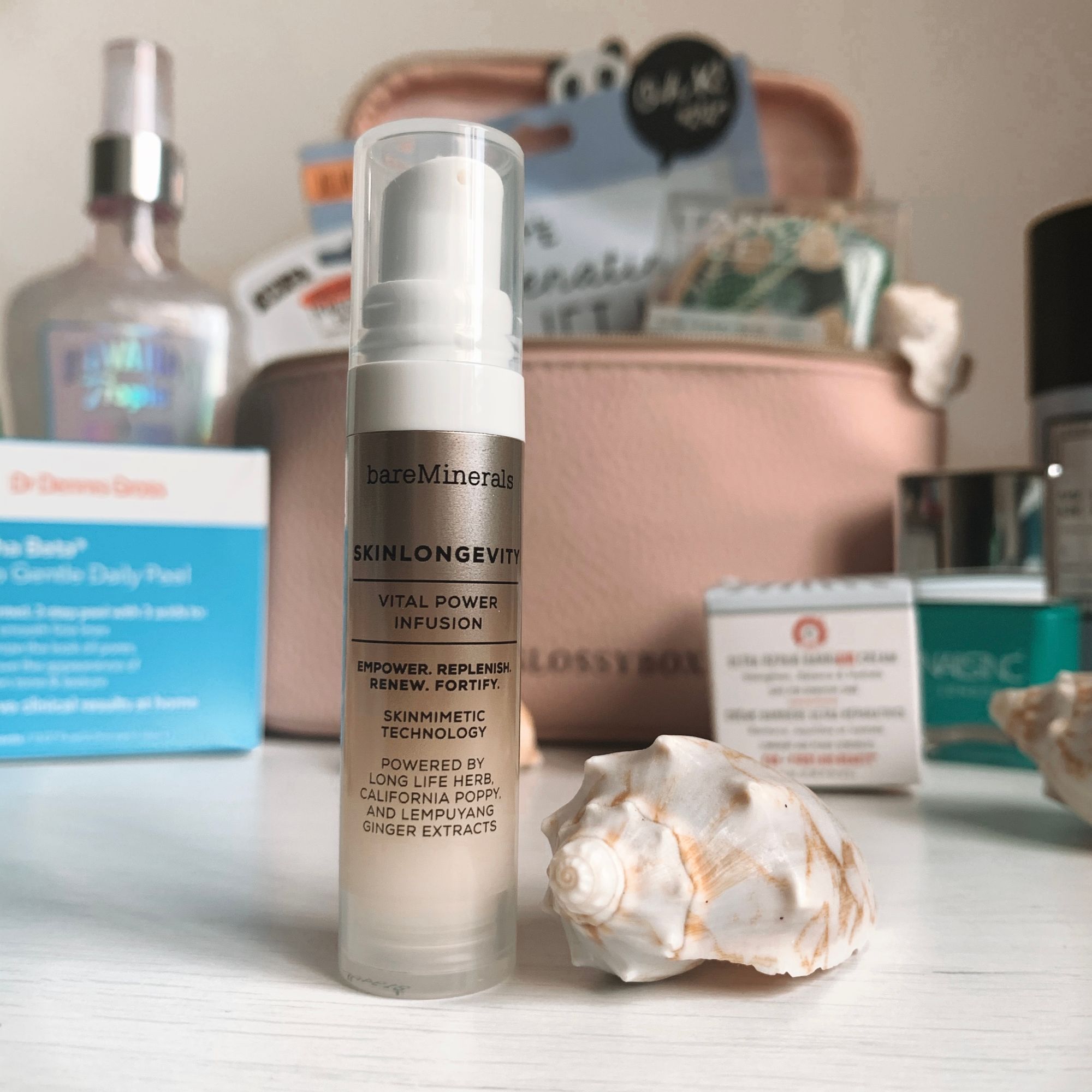 11. HOLIKA HOLIKA – ALOE 99% SOOTHING GEL
Deluxe mini Worth £3.95
Can you tell what this product is just by looking at the bottle? How cool is it! The Holika Holika Aloe 99% Soothing Gel is a summer must have. A cool soothing body moisturiser that relieves sunburn, prevents peeling and just leaves your skin feeling soft and refreshed.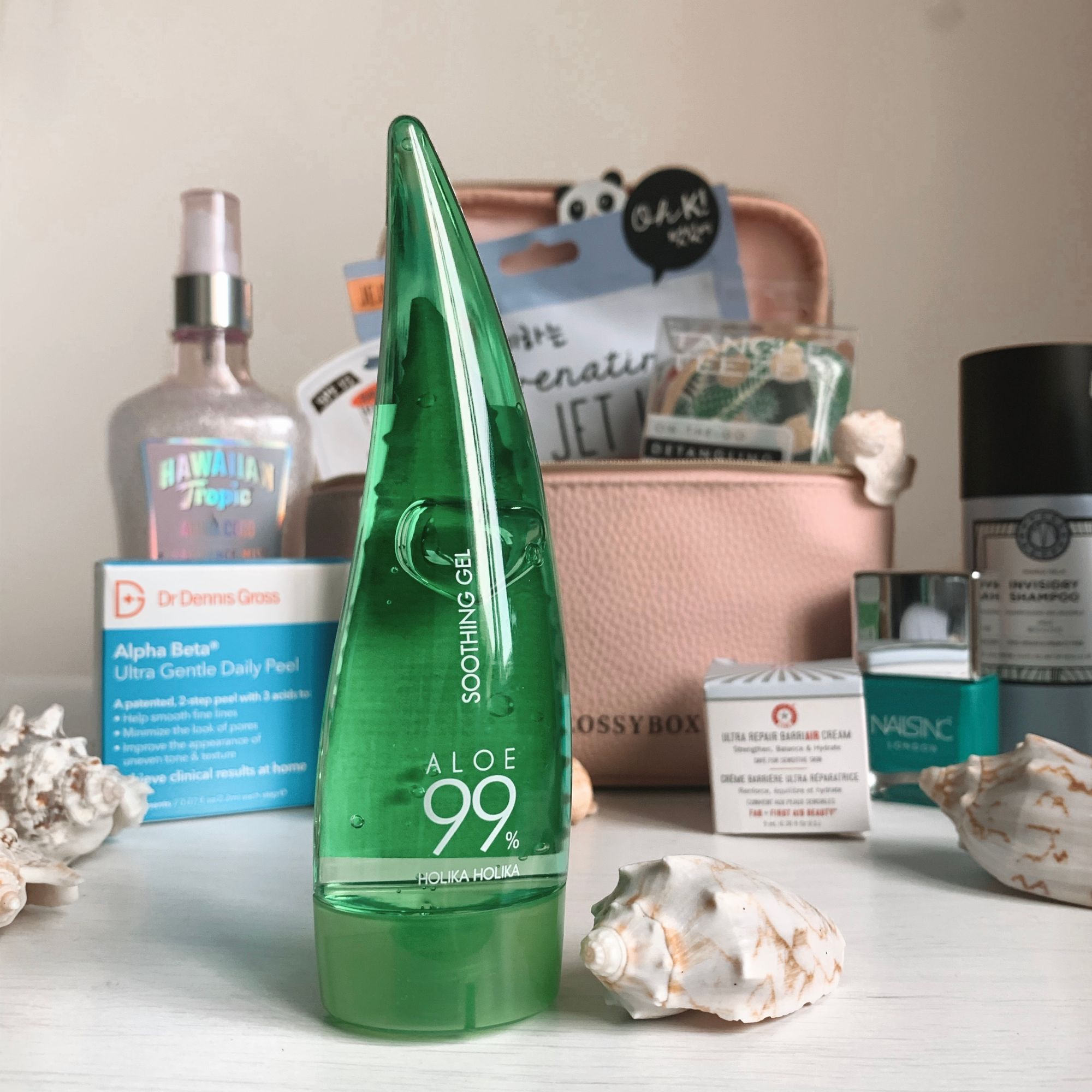 12. MARIA NILA – INVISIDRY SHAMPOO
Deluxe mini worth £12.99
The final product is a dry shampoo from the brand Maria Nila. What's different about this one is that it's suitable for blonde and dark hair, so I'm assuming is doesn't leave a white powdery finish on your roots which is great! It's formulated with rice starch and absorbs excess oil from the scalp, leaving your hair looking freshly washed.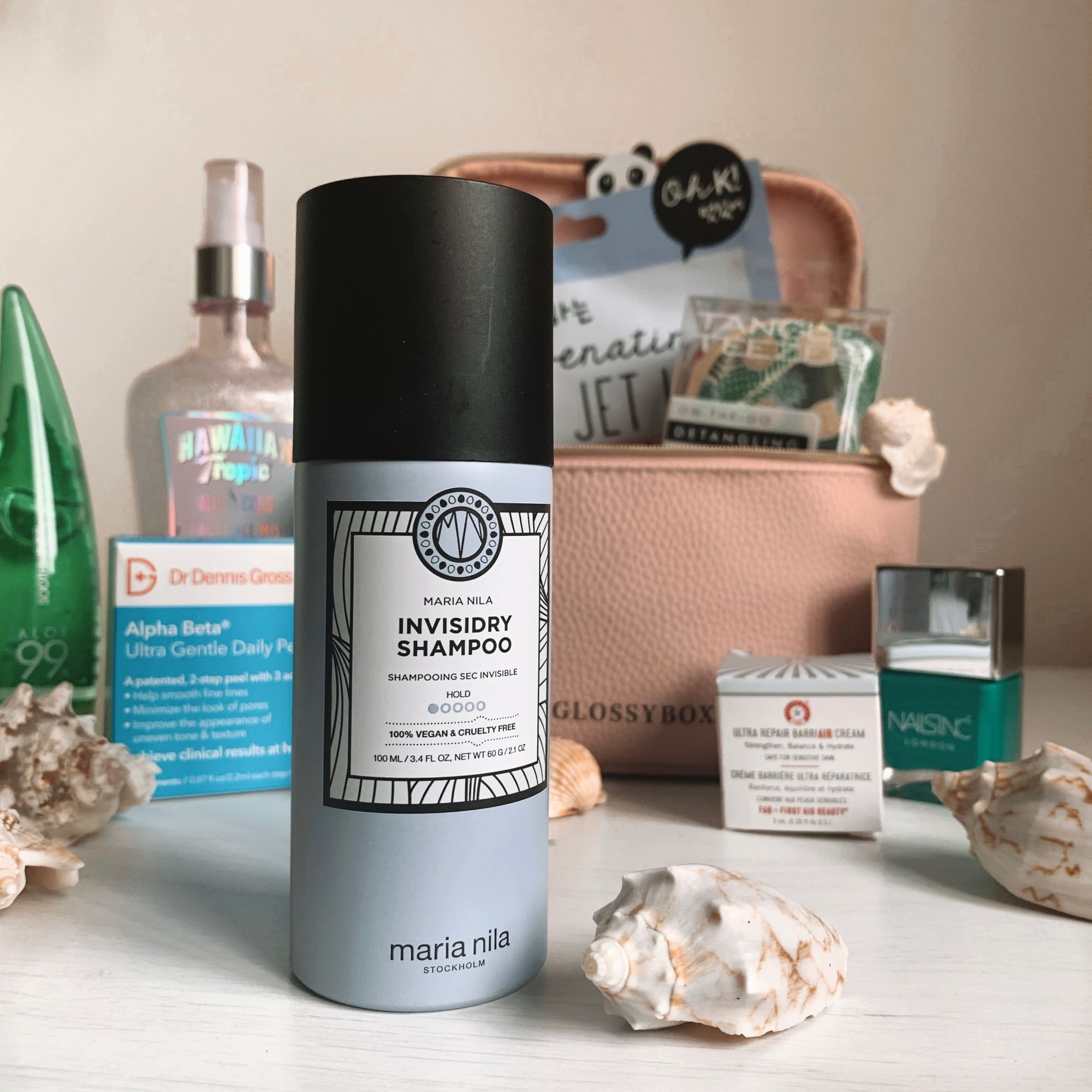 The Glossybox Summer Essentials Kit goes on sale on Friday 31st July at 9am for subscribers and 12pm for non-subscribers. Limited edition boxes usually sell out within the first hour of being available to subscribers, so if you want to make sure you get hold of it as soon as it launches, make sure you're subscribed to Glossybox and set your alarm for 9am!
The box will be on sale for £30 for subscribers and £35 for non-subscribers, and if you have any Glossy Credit available don't forget you can use it against this box!