The Look Fantastic Advent Calendar is back for another year and this year it's better than ever! The 2019 Look Fantastic Advent Calendar was one of the top calendars last year (if you want to see what was inside last year's, here's the unboxing) and it sold out incredibly quickly! I can't see this year being any different with such a fab range of amazing brands and products to unbox!
The Look Fantastic Advent Calendar 2020 is currently on pre-order, with the official launch date of 1st October 2020. So if you want to get your hands on the calendar, I'd definitely recommend pre-ordering so you know you've bagged one.
The calendar design is almost like a book, with a door opening to reveal 25 boxes inside – yup, 25! I love an extra little treat on Christmas Day! The colour scheme of black, pink, silver, and gold is beautiful! It looks so premium!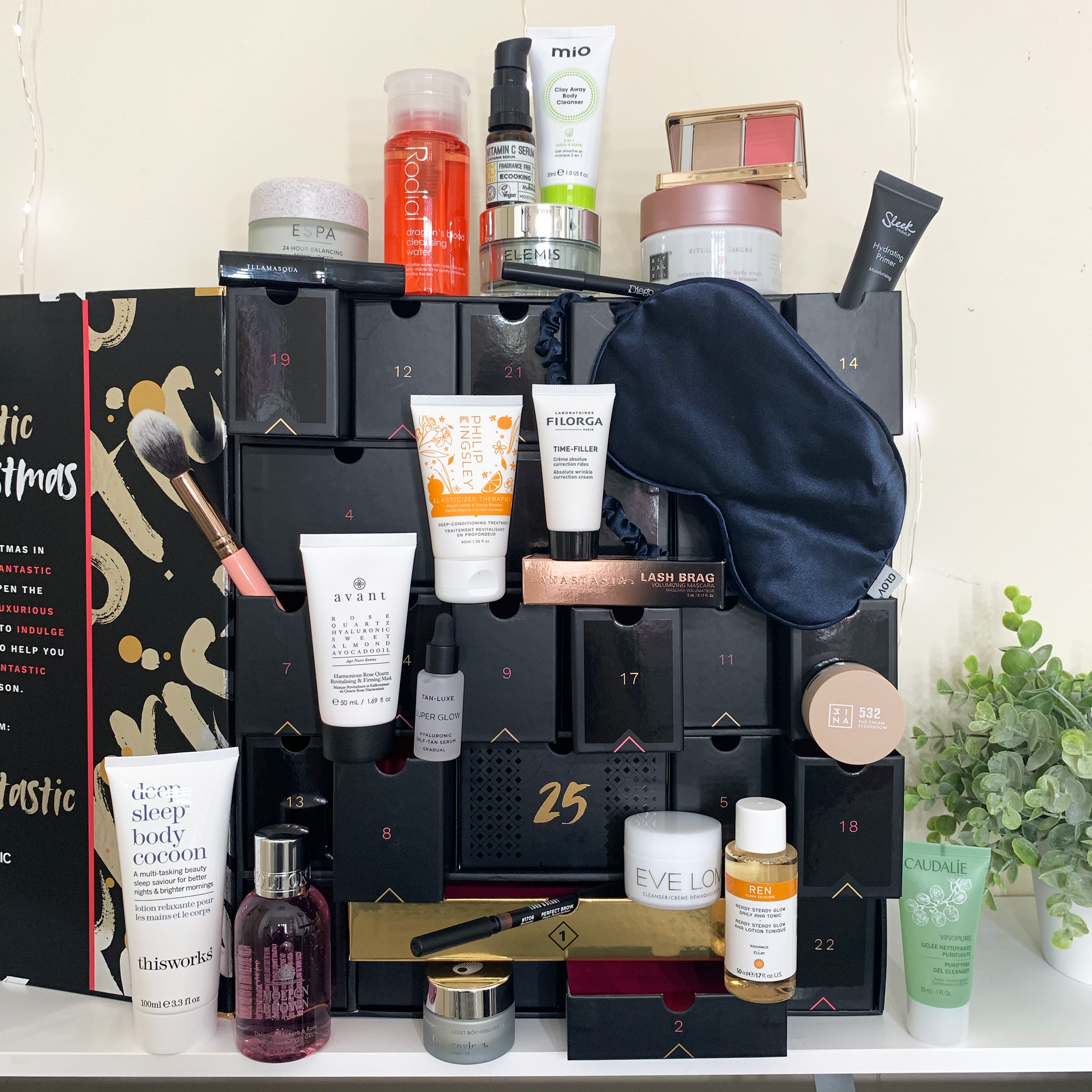 The value of the products totals a huge £460, yet the Calendar is priced at only £85. What a saving!
And even better than that, if you're a subscriber to the Look Fantastic Beauty Box (if not, why not? It's an incredible monthly box of goodies!), you get a further discount of £15 using discount code UNBOXEDADVENT making your Advent Calendar only £70.
If you're not yet a Look Fantastic Beauty Box subscriber but you want to get the Calendar at the discounted price, simply add a 6 month or 12 month subscription to your basket along with the Advent Calendar and use code ADVENTNEWSUBS to get the Calendar for only £70.
What makes this Calendar even more premium is how each individual product is wrapped in tissue paper, almost giving us an extra little Christmas present to open every day in December.
So let's see what's inside the Look Fantastic Advent Calendar 2020!
1. NATASHA DENONA – BLUSH & GLOW DUO PALETTE
Worth £16.00
The first drawer sets some incredible expectations for the rest of the Calendar by revealing a Natasha Denona Blush & Glow Duo Palette!
This two pan palette contains a beautiful highlight shade and subtle blush in a stunning gold mirrored compact. This is a travel sized product so the perfect size to keep with you on the go.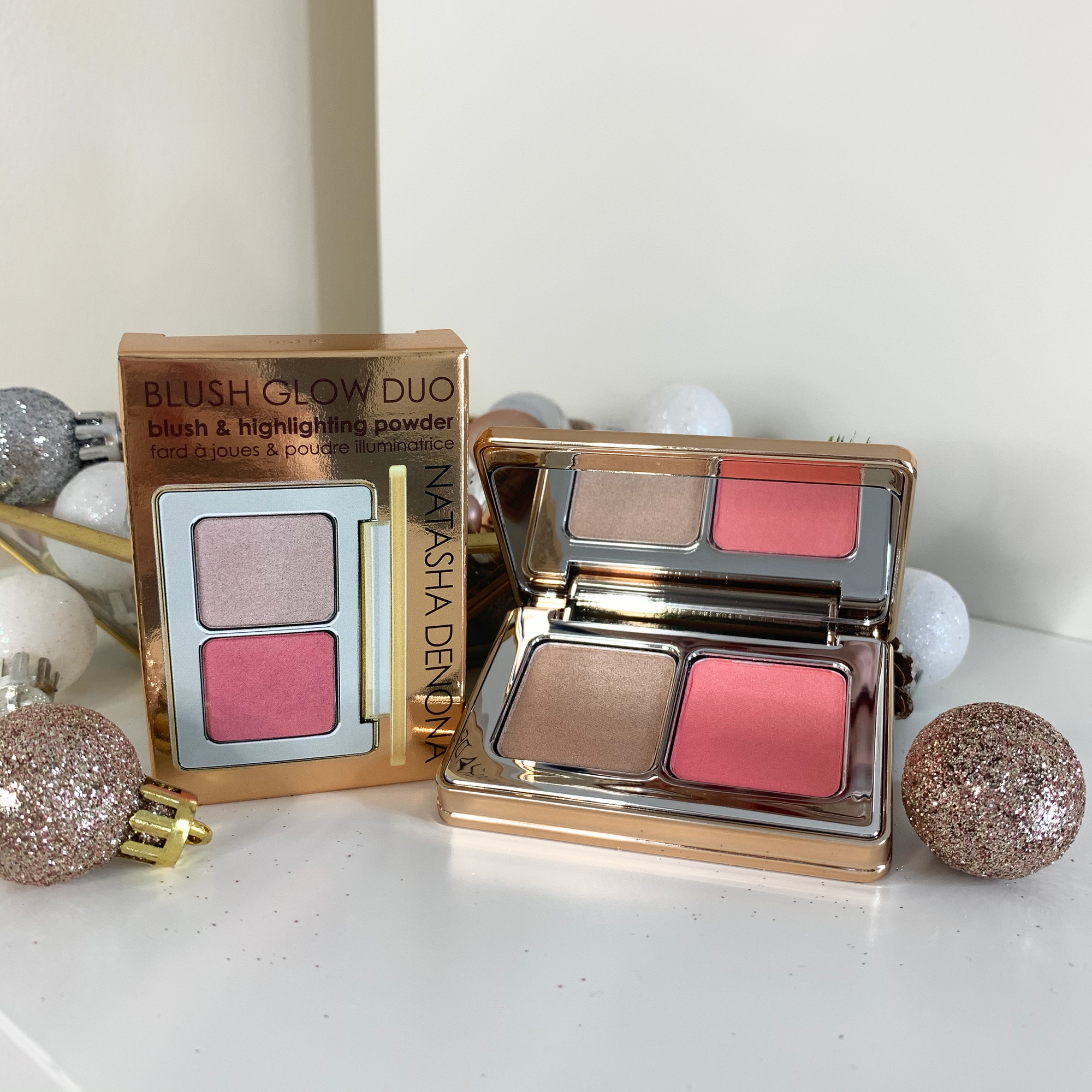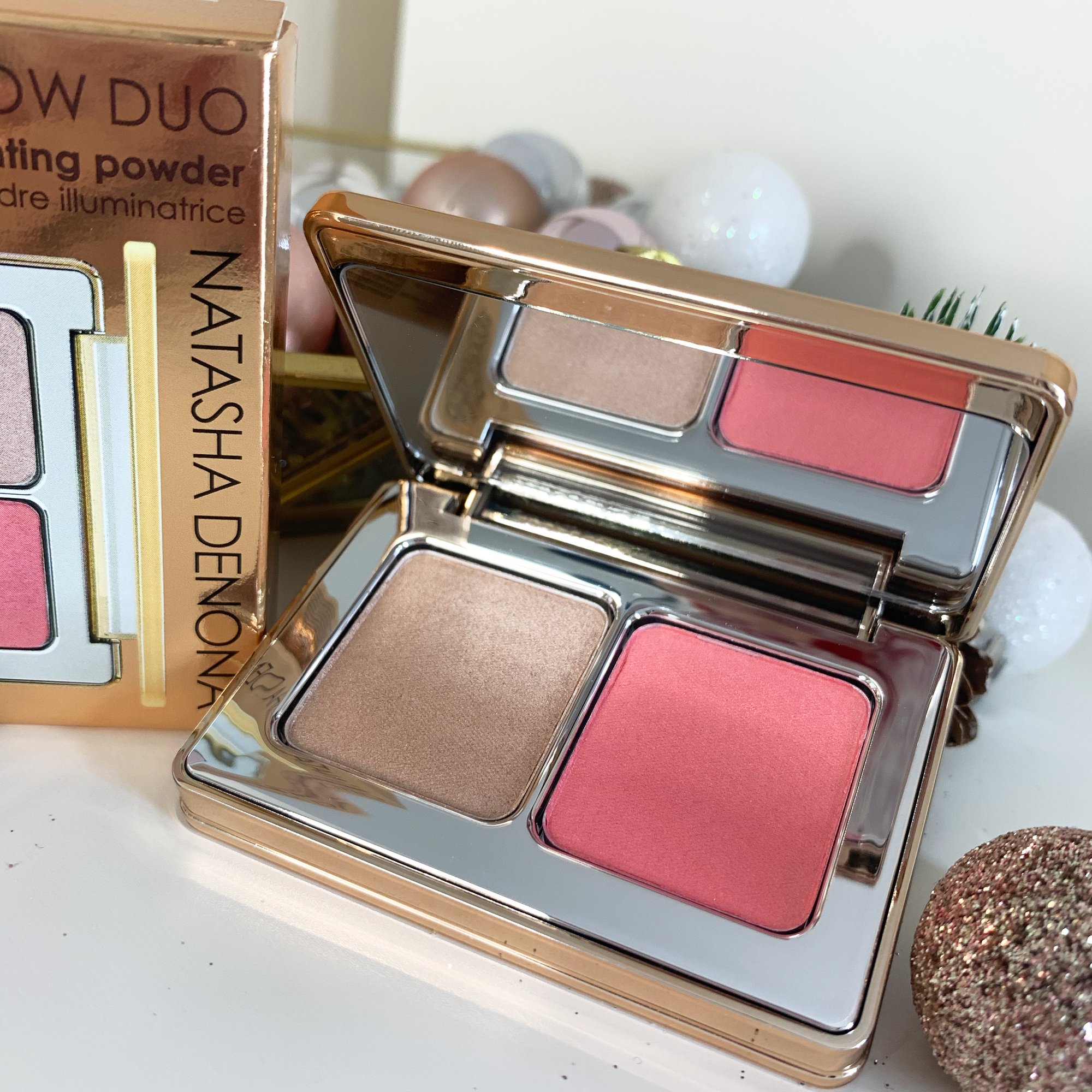 2. LUXIE – 522 TAPERED HIGHLIGHT BRUSH
Drawer number 2 gives us a Luxie makeup brush – the 522 Tapered highlighter. The perfect pairing for the palette we received in Day 1, the bristles are perfectly tapered to apply highlight to the cheekbones with precision. The bristles are incredibly soft and the perfect addition to a makeup brush collection.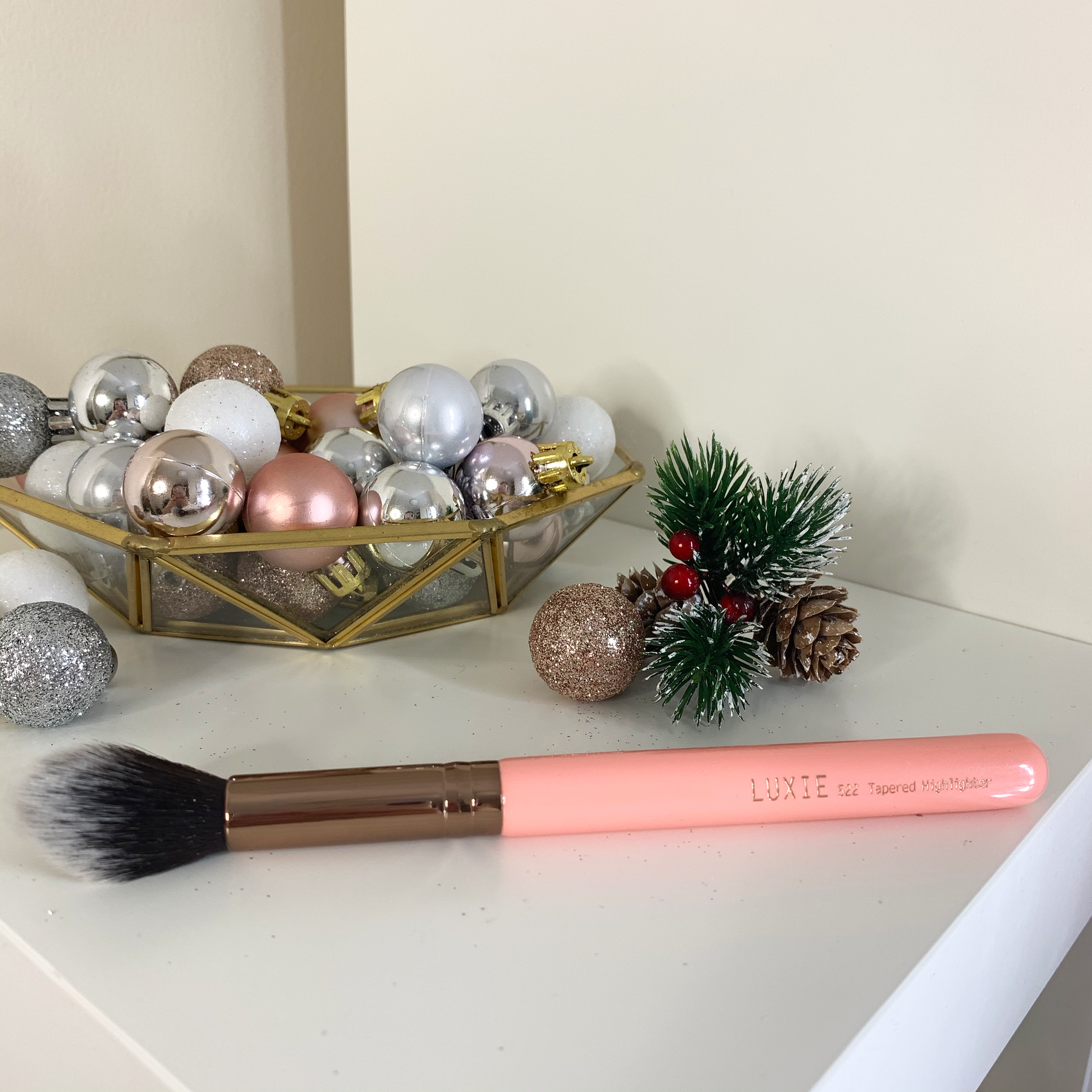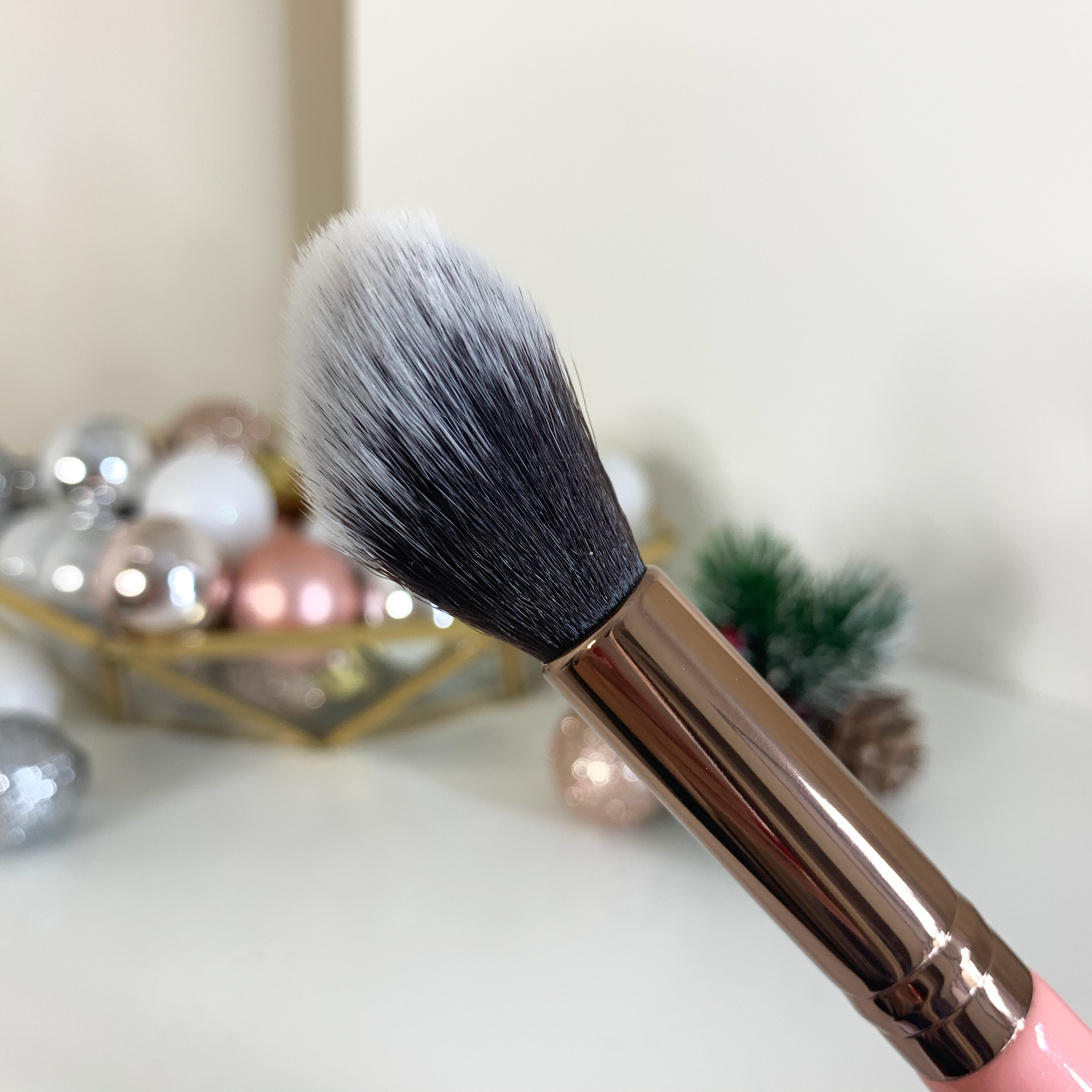 3. MOLTON BROWN – DELICIOUS RHUBARB & ROSE BATH & SHOWER GEL
It wouldn't be Christmas without a Molton Brown bath and shower gel, would it? This deluxe mini size is the Delicious Rhubarb and Rose and it smells divine. The scent is more rhubarb than rose and this pink bottle will last a good few showers!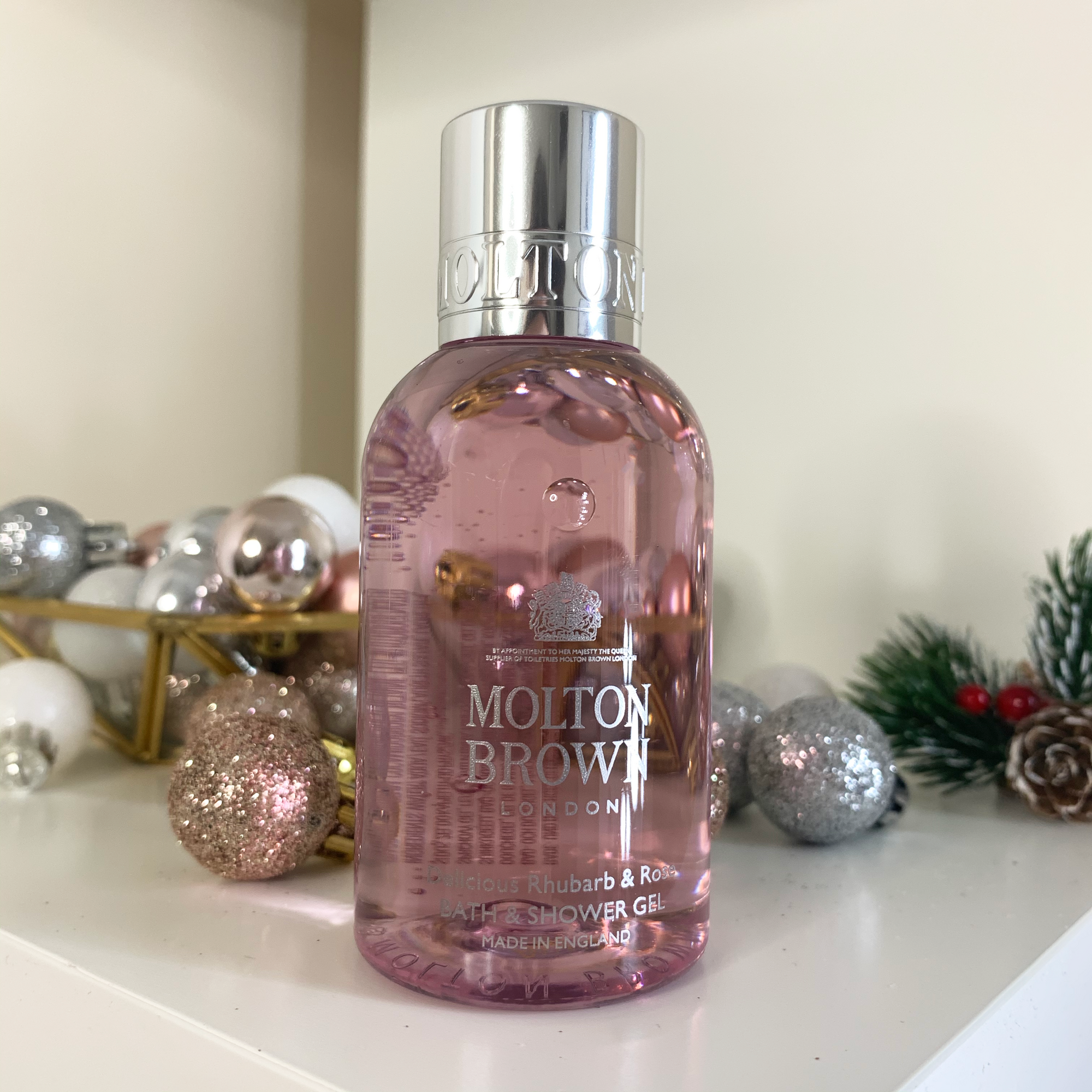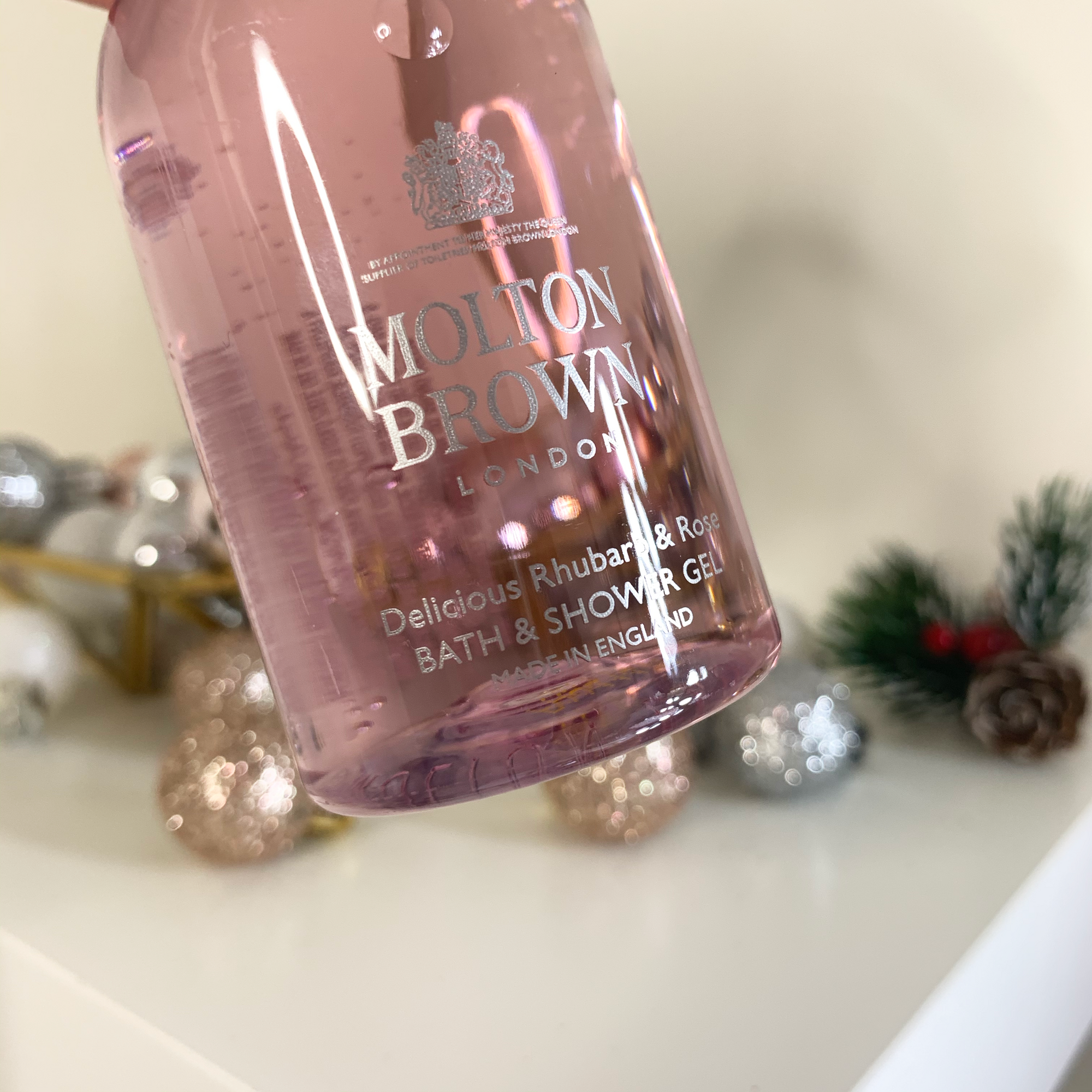 4. RODIAL – DRAGONS BLOOD CLEANSING WATER
Next is the Dragons Blood Cleansing Water from Rodial. A micellar water with hyaluronic acid and vitamin B3 to gently cleanse and soothe the skin.
Great for a first cleanse, it works to remove makeup, hydrate, and brighten the skin. The push pump also makes sure you dispense the right amount onto your cotton pad and it won't spill if you're taking it with you when travelling.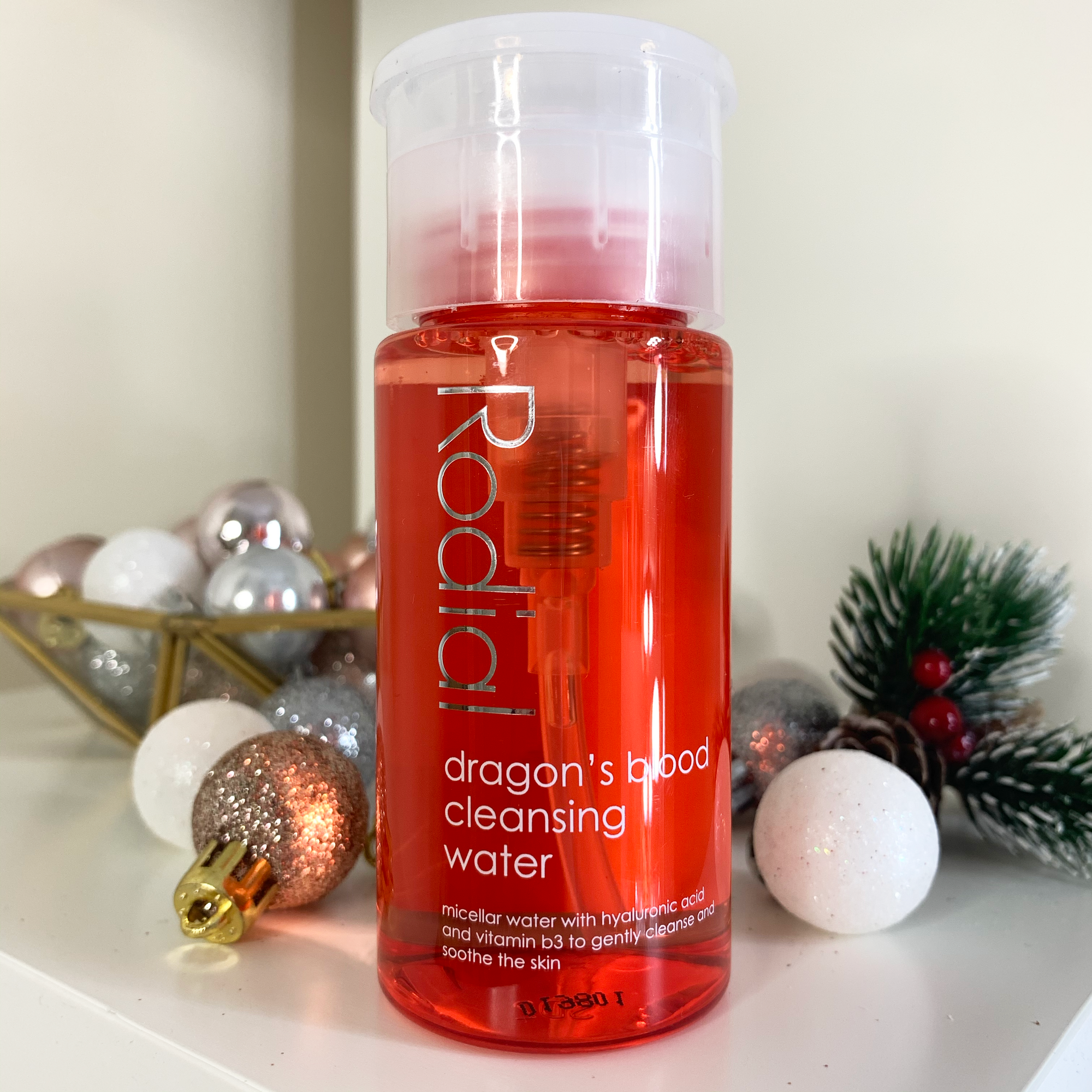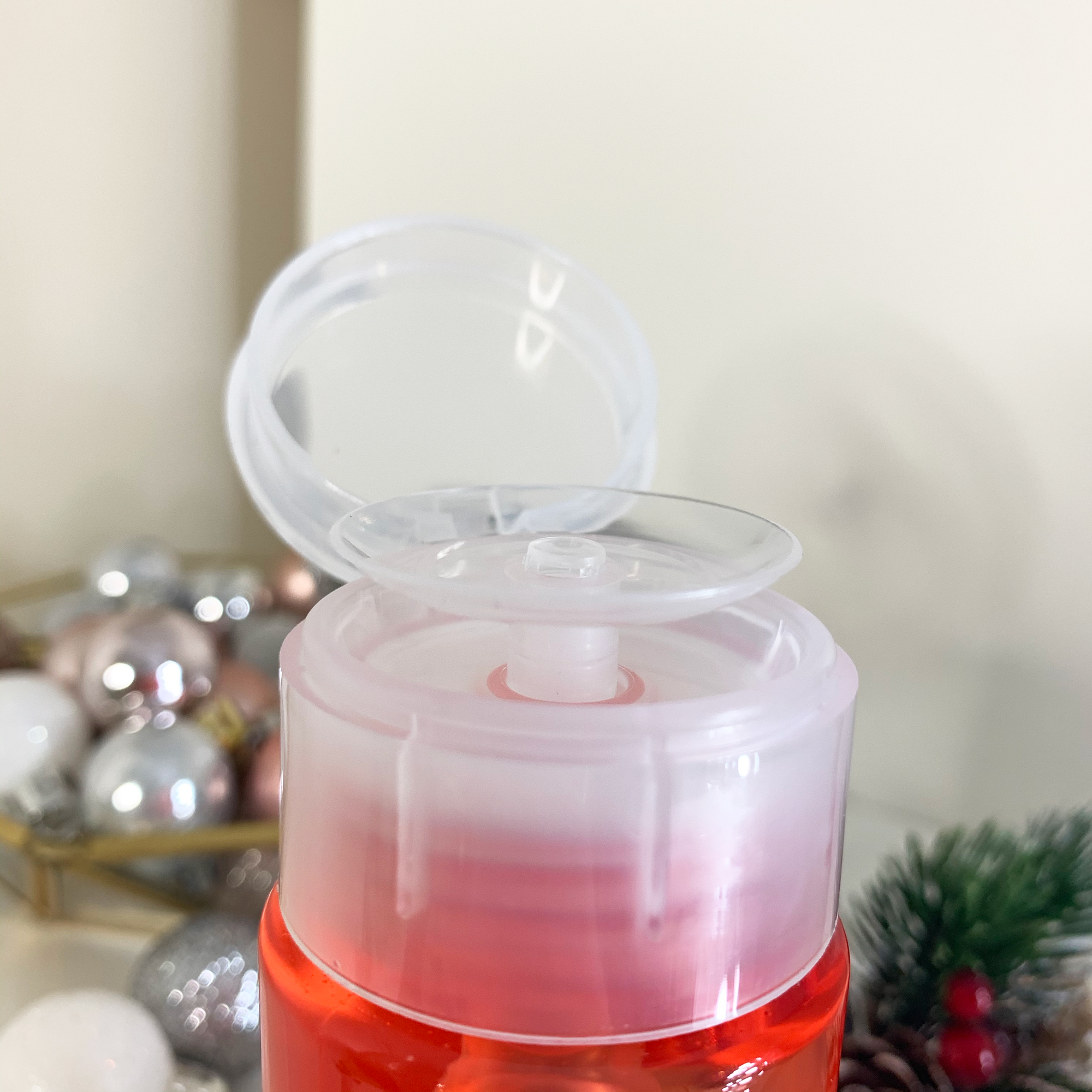 5. 3INA – 532 THE CREAM EYESHADOW
The cream eyeshadow from 3INA is the perfect way to get Christmas-ready eye makeup super quickly. It's a gorgeous golden bronze shade and is super creamy. The smallest amount goes a long way. Simply add some to the lid and blend it out.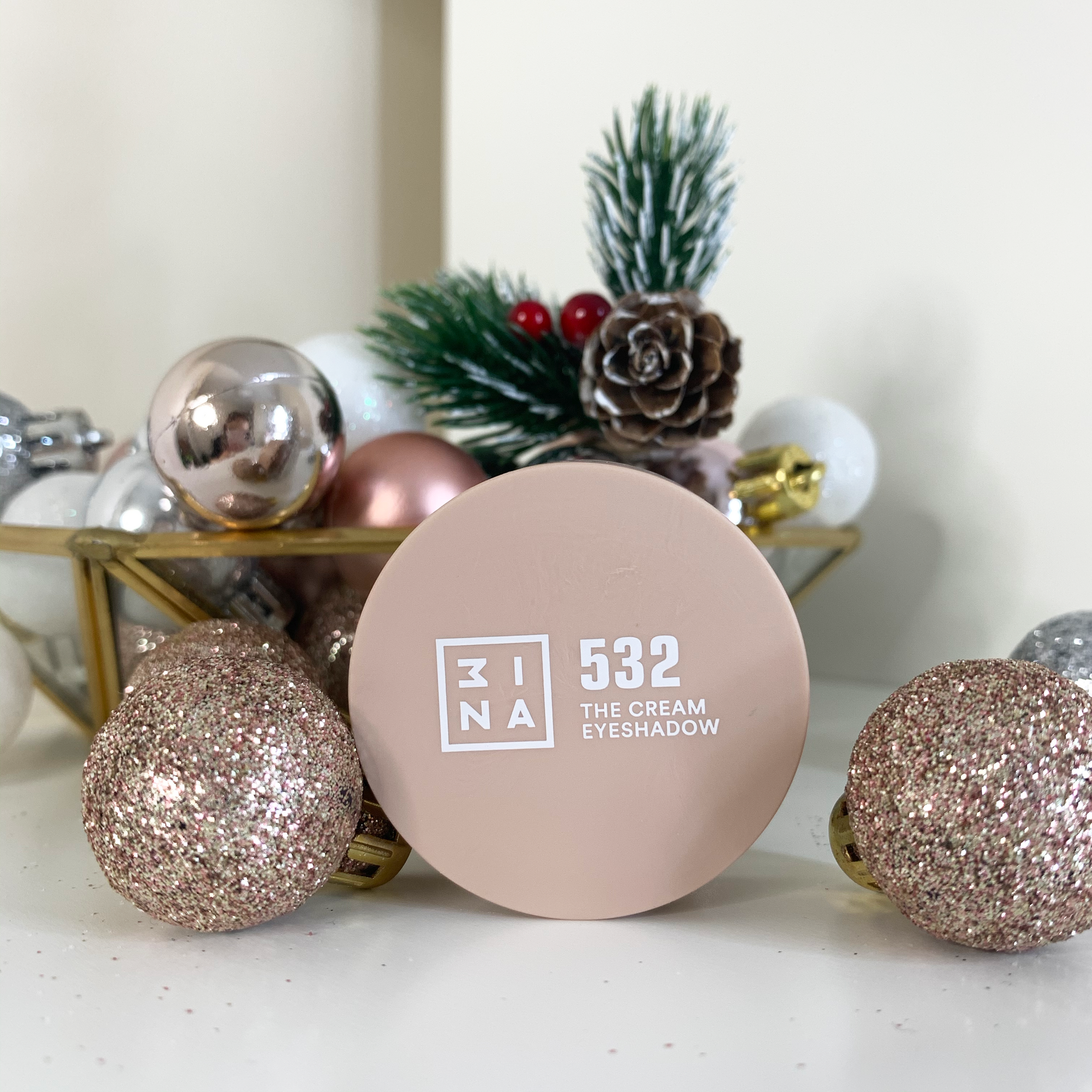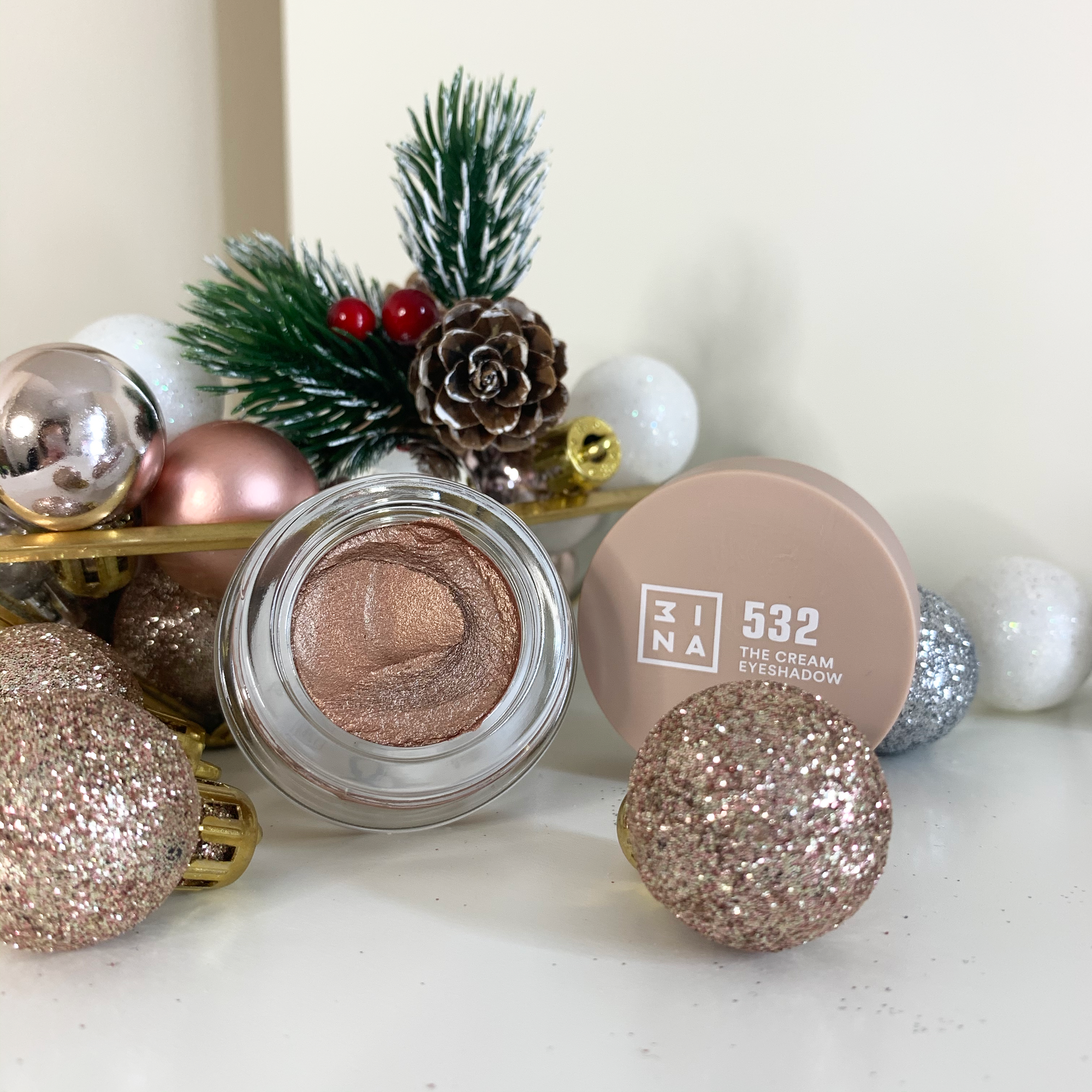 6. PHILIP KINGSLEY – ELASTICIZER THERAPIES MAYAN VANILLA & ORANGE BLOSSOM DEEP CONDITIONING TREATMENT
The first hair product of the Advent Calendar this year is the Elasticizer Therapies Deep Conditioning Treatment from Philip Kingsley. This works to restore and repair the hair – perfect for those of us whose hair needs a little TLC after using heat or bleach!
This is a pre-shower treatment, apply it all over the hair 10-20 minutes before shampooing. The Mayan vanilla and orange blossom scent smells incredible too!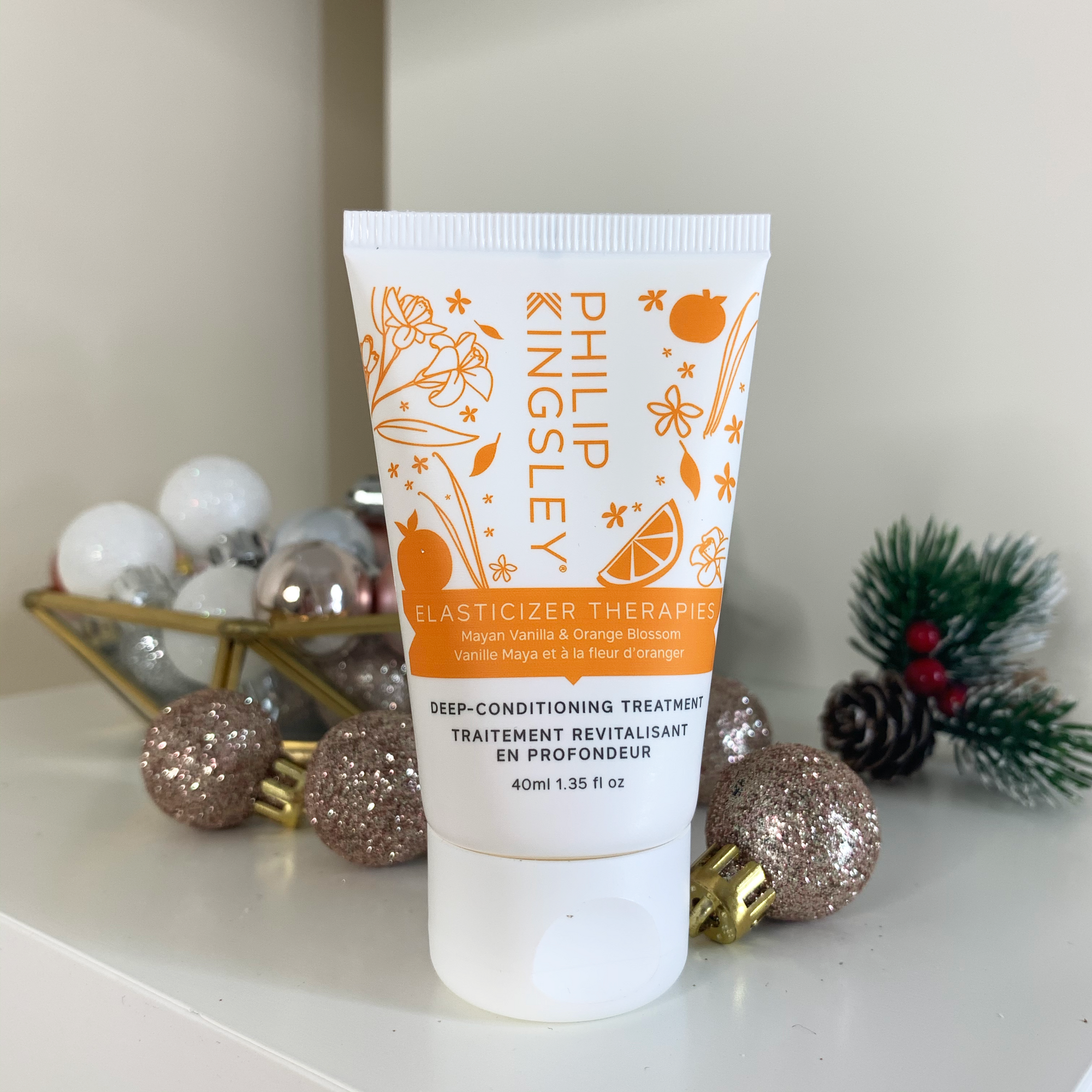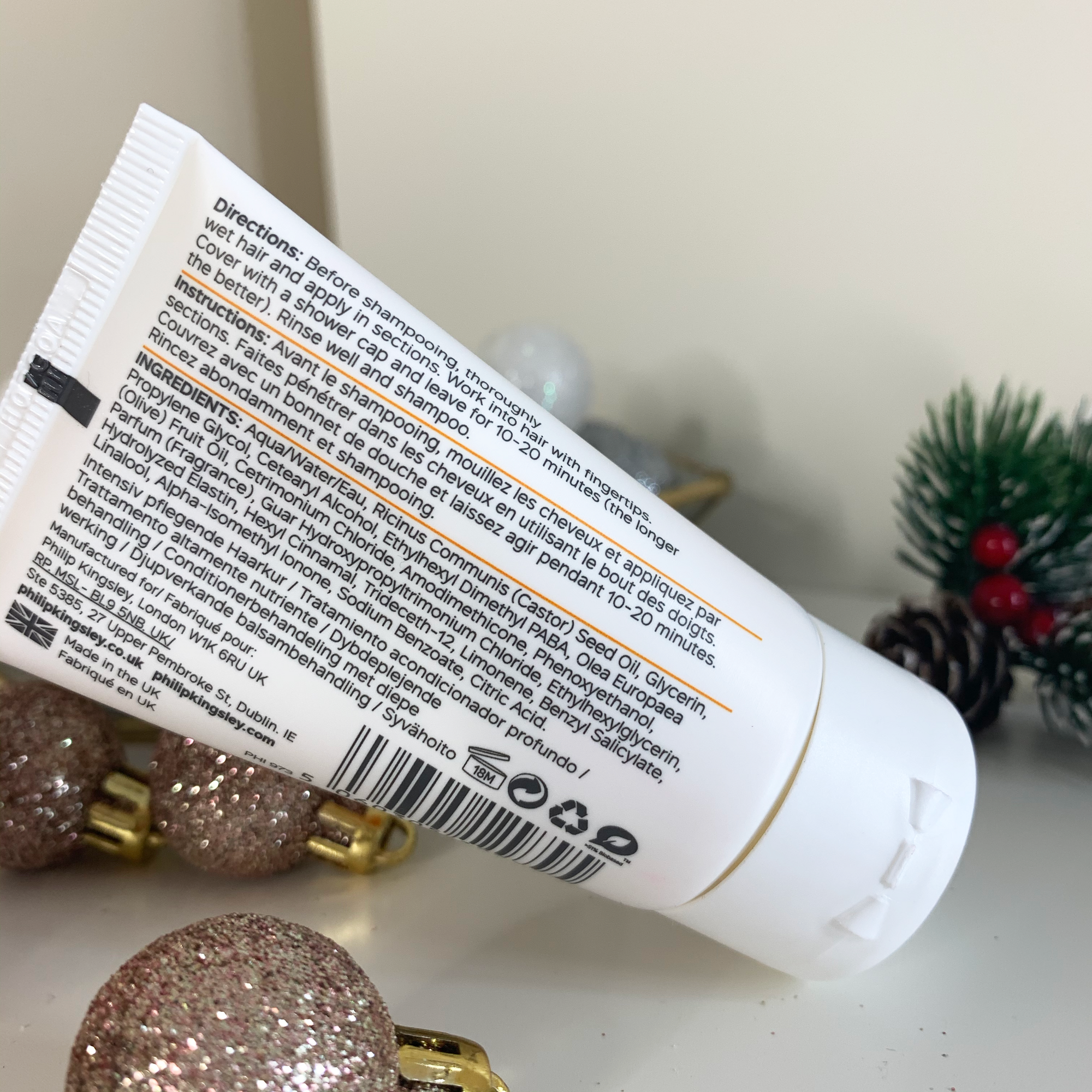 7. REN – READY STEADY GLOW DAILY AHA TONIC
The Ren Daily AHA Tonic is in drawer number 7. After cleansing, dispense some onto a cotton pad and sweep over the face (avoiding the eye area). The AHA's work to exfoliate the skin, removing dead skin cells and brightening. Don't forget to apply SPF after using AHA's as they make the skin more sensitive to sunlight.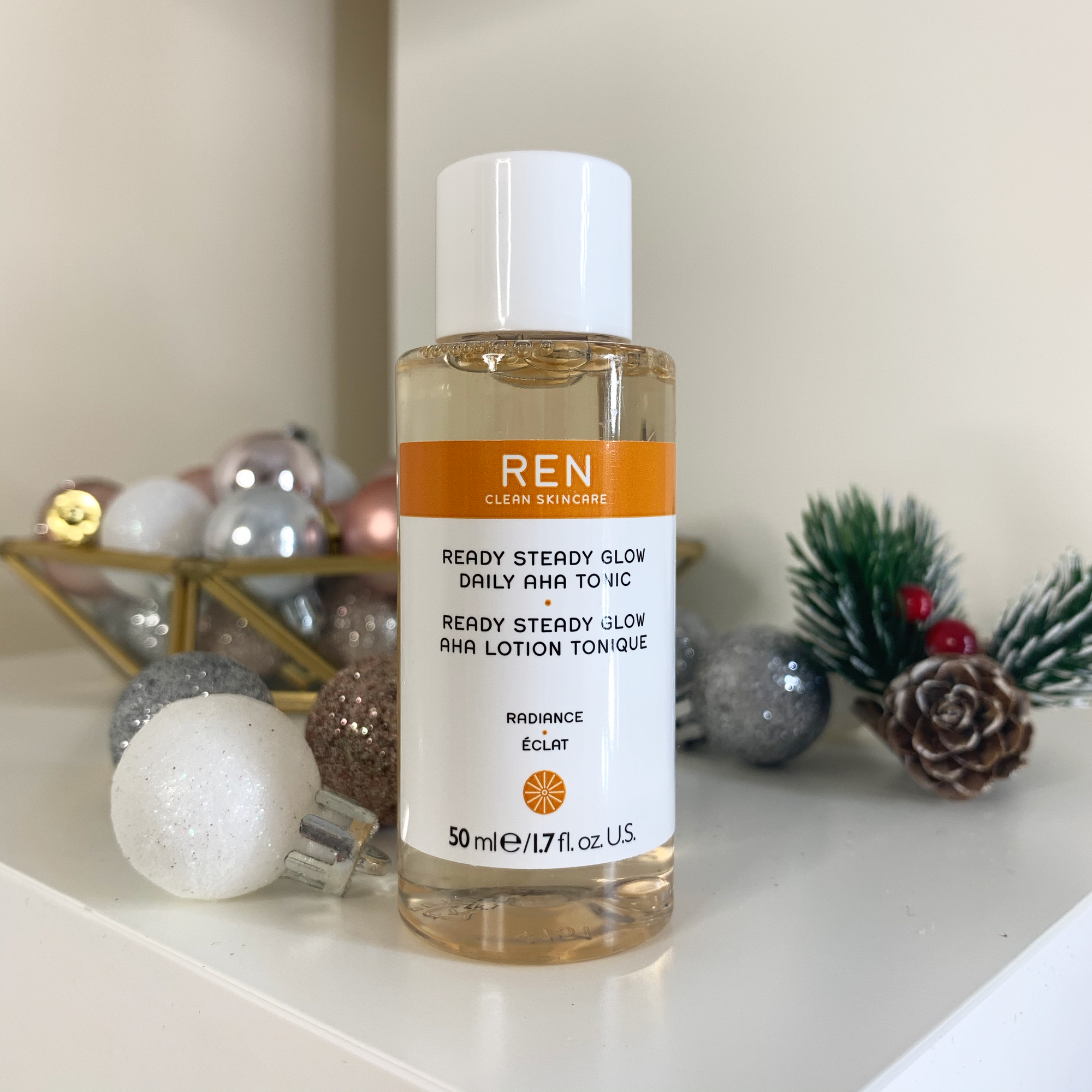 8. EVE LOM – BALM CLEANSER
Drawer number 8 gives us one of the best selling products from Eve Lom – the Balm Cleanser. This cleanser is great for a double cleanse and works to remove makeup, dirt and impurities from the skin.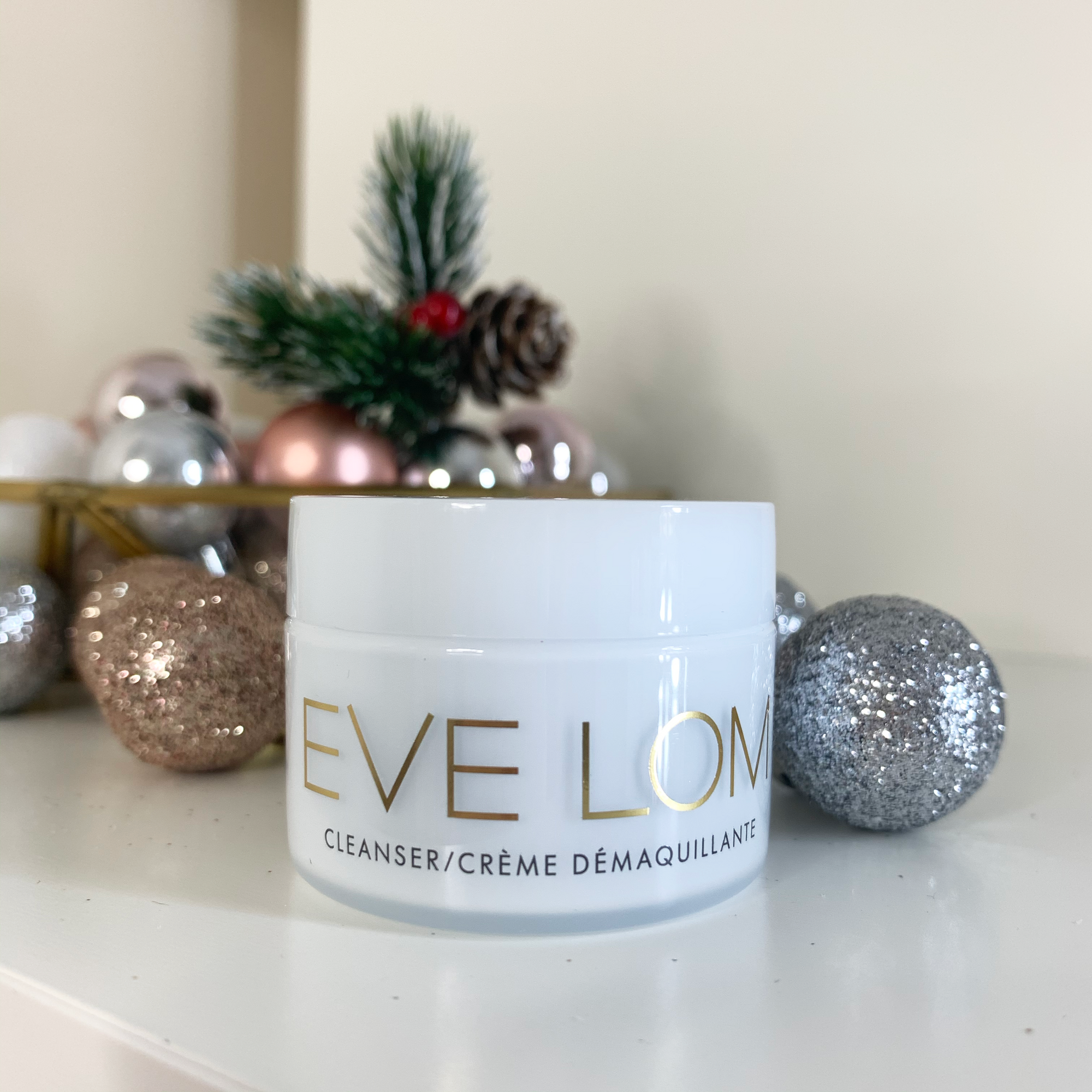 9. DIEGO DALLA PALMA – EYELINER
Next is a staple makeup product that just about anyone can use! The Diego Dalla Palma Eyeliner in black is full sized and super pigmented. Use this across the top or bottom lash line for definition around the eyes and if you want a smoky look you can also smudge or blend with a brush.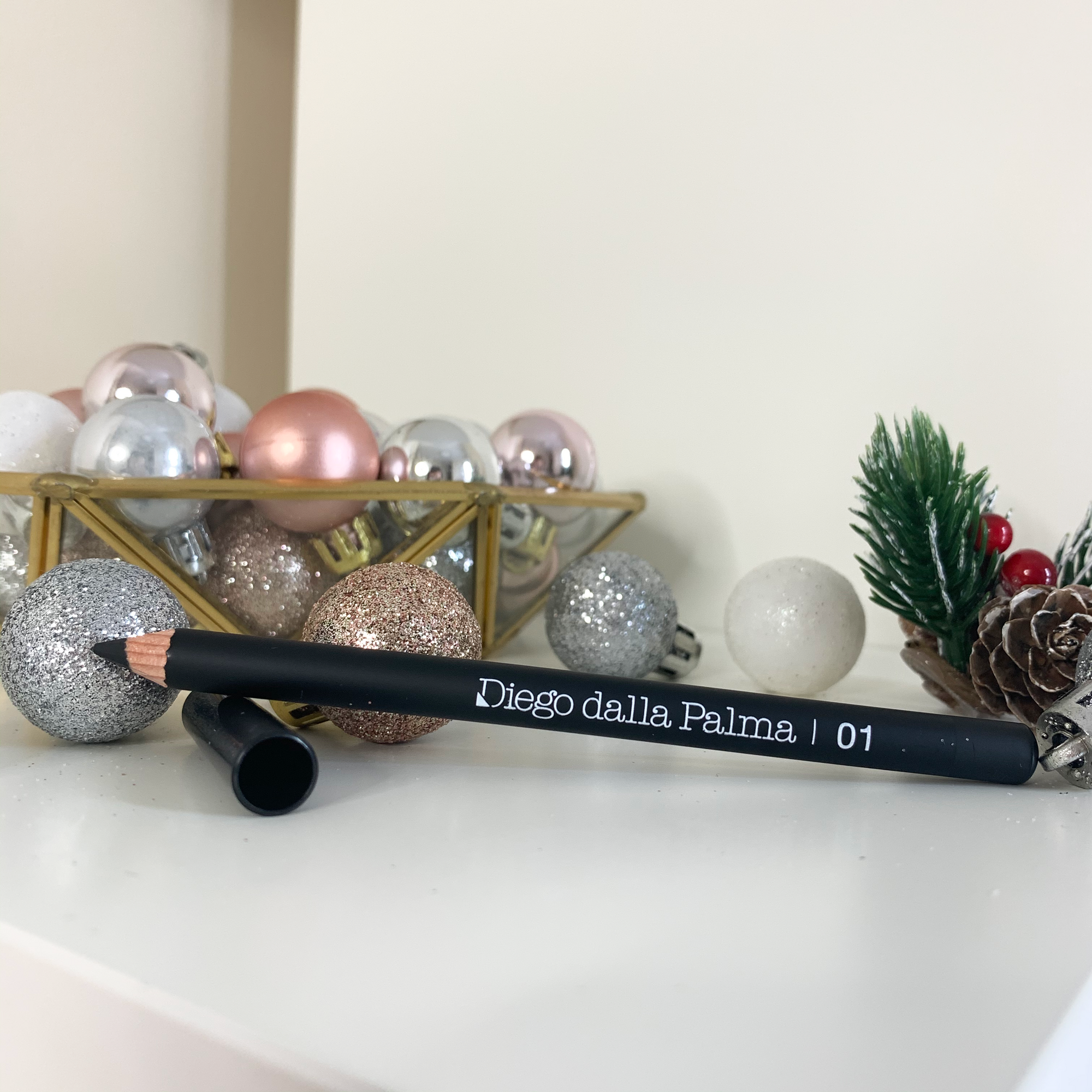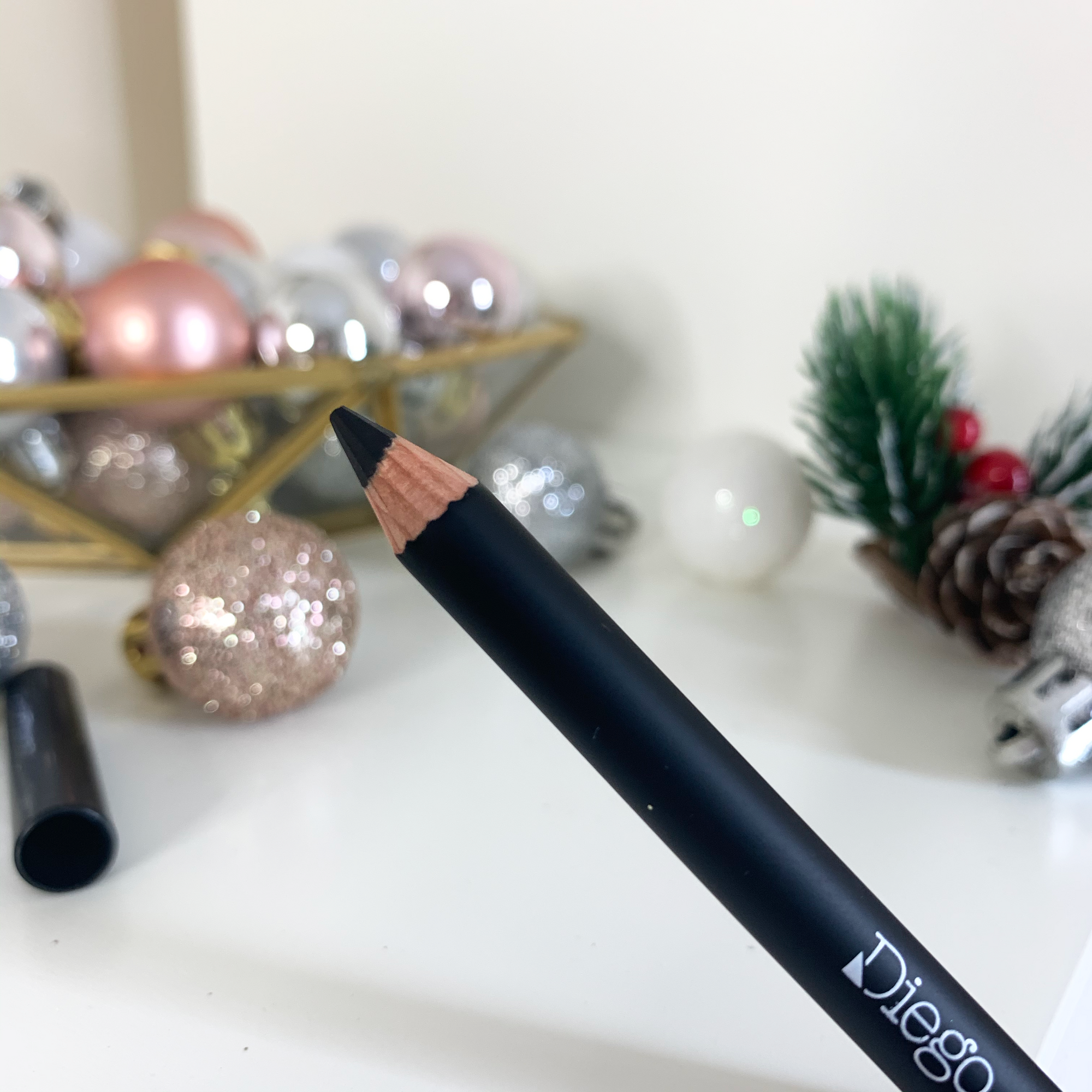 10. RITUALS – RITUAL OF SAKURA CELEBRATE EACH DAY BODY SCRUB
The celebrate each day Body scrub from Rituals is next – and in one of the most incredible scents. The Ritual of Sakura line is organic rice and cherry blossom and it smells unreal.
Use this scrub in the shower to exfoliate the skin and leave a silky smooth finish, the scent lingering too! Also great for exfoliating prior to applying fake tan.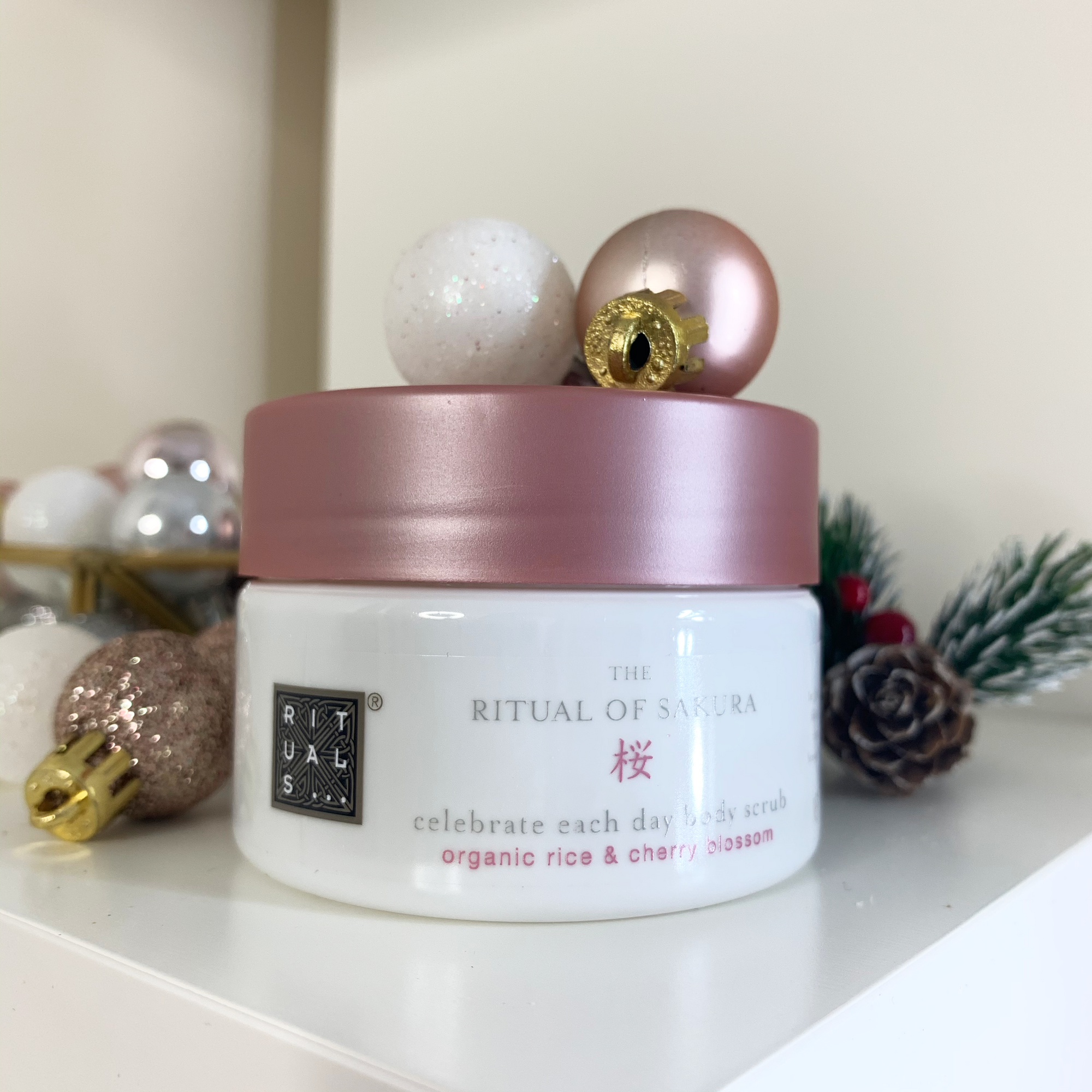 11. TAN LUXE – SUPER GLOW HYALURONIC SELF TAN SERUM
The Tan Luxe Super Glow Hyaluronic Self-tan Serum is next! If you're not a fan of applying regular tan on your face, this is the perfect alternative. This not only gives a streak free tan on the face but it also contains hyaluronic acid to keep the skin hydrated and plump.
Add a few drops to the face, or add into your moisturiser for a sun kissed look.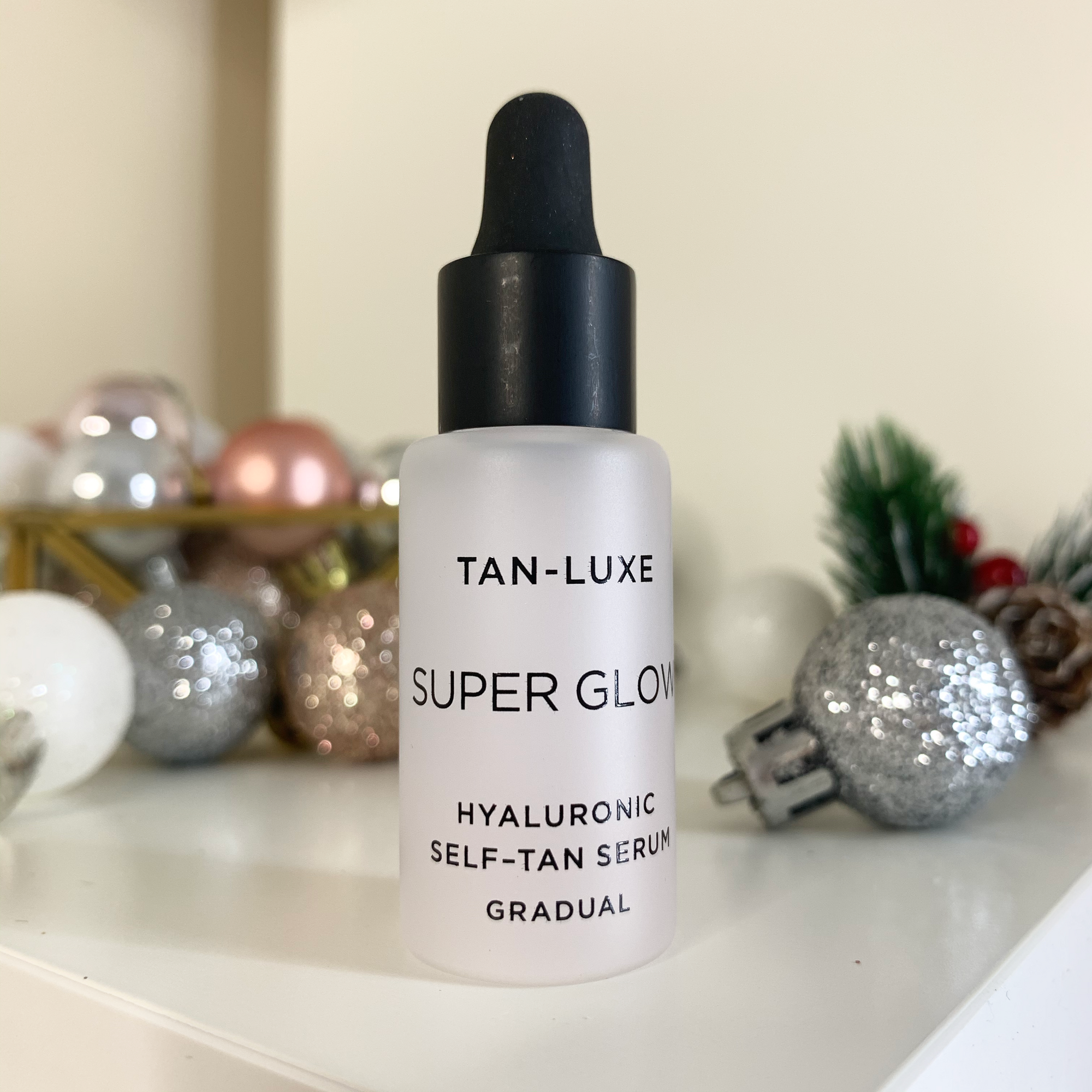 12. ILLAMASQUA – LOADED LIP POLISH IN VOGUE
Vegan beauty brand Illamasqua appears in drawer number 12 with the Lip Polish in shade Vogue. An everyday pinky nude shade that looks super hydrating!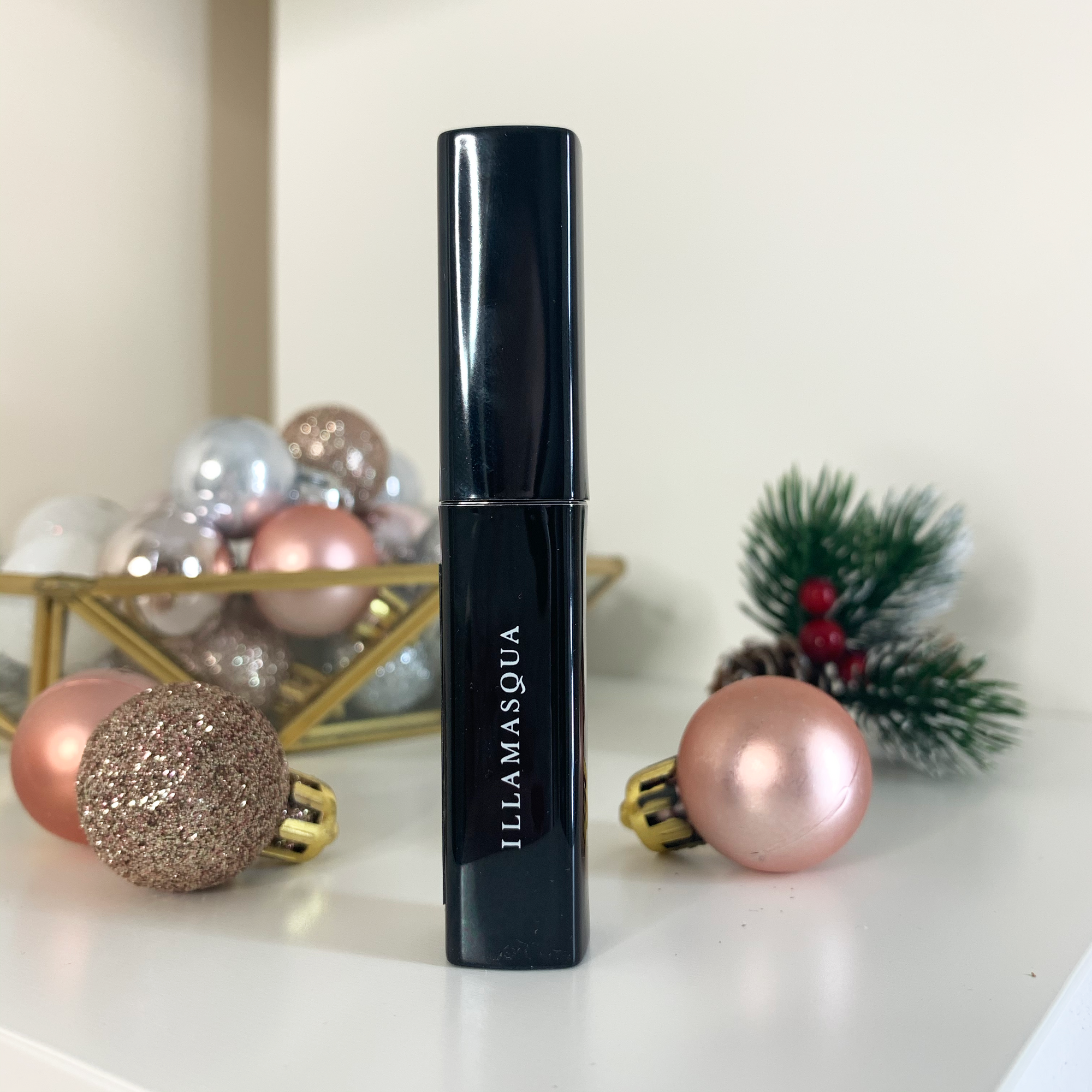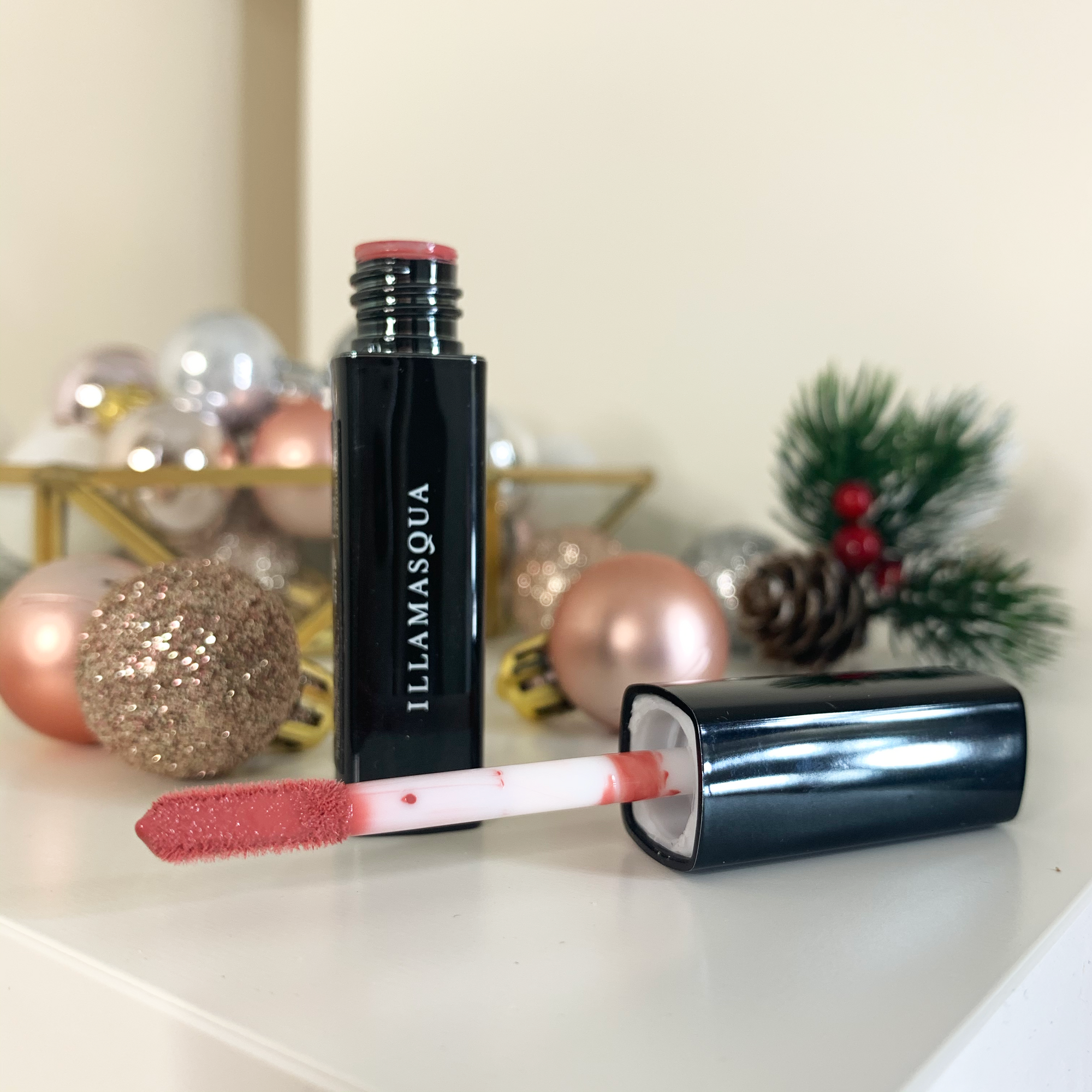 13. GLOV – SILK EYE SLEEP MASK
Next is a different product for a beauty advent calendar but a welcome surprise! The Eye mask from Glov is made of a silk/satin material which is perfect to prevent damage to the skin and hair. This material prevents breakage to the hair and also prevents 'snagging' on the skin, especially around the eye area – preventing fine lines! So if you wear an eye mask to sleep, switch it out for this one.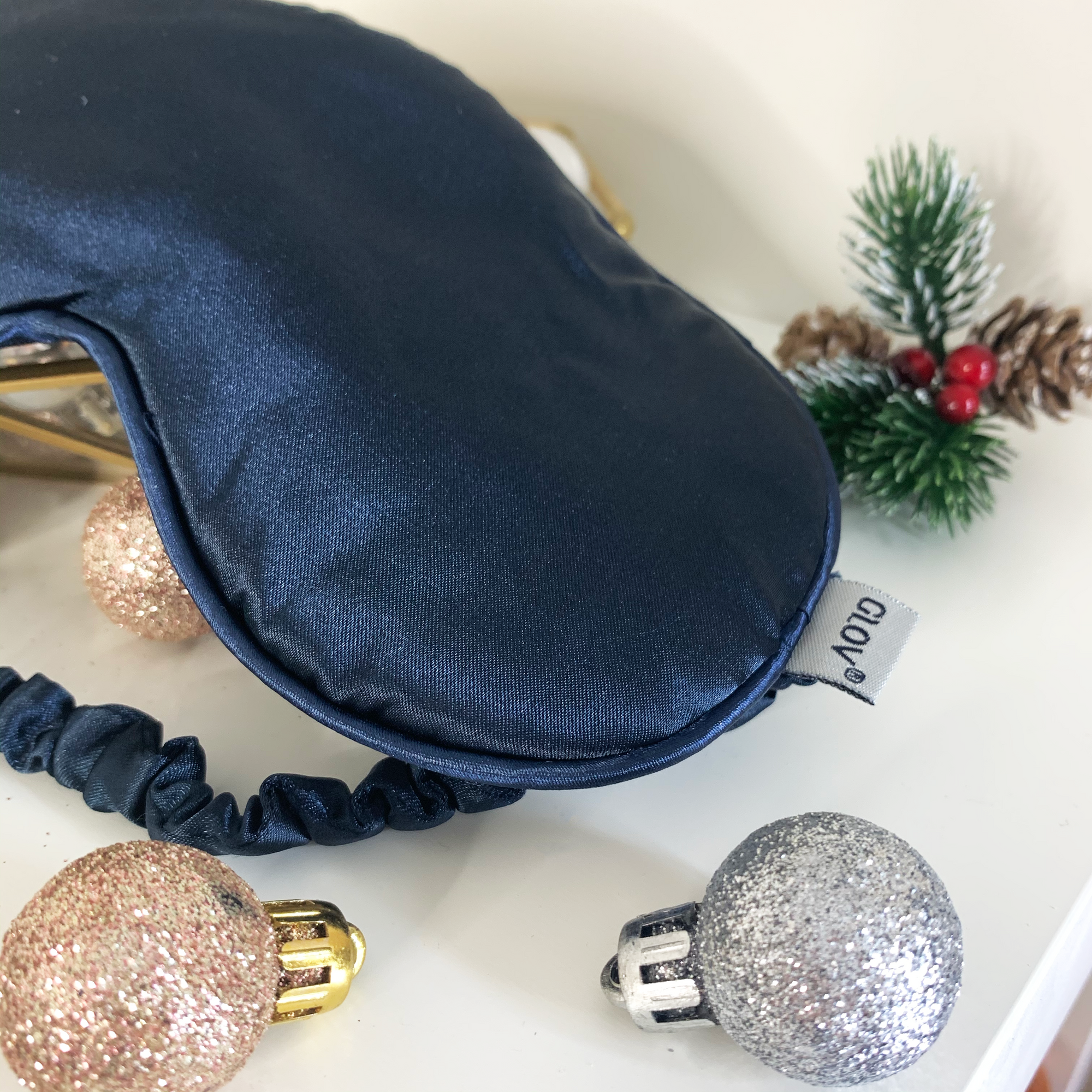 14. ELEMIS – PRO COLLAGEN OXYGENATING NIGHT CREAM
One of Elemis' best selling products, the Pro-Collagen Oxygenating Night Cream is in drawer number 14. This incredible product works to moisturise, plump the skin, and increase the skin's natural collagen production. It's super nourishing and skin feels incredible after using it. It's one of my faves!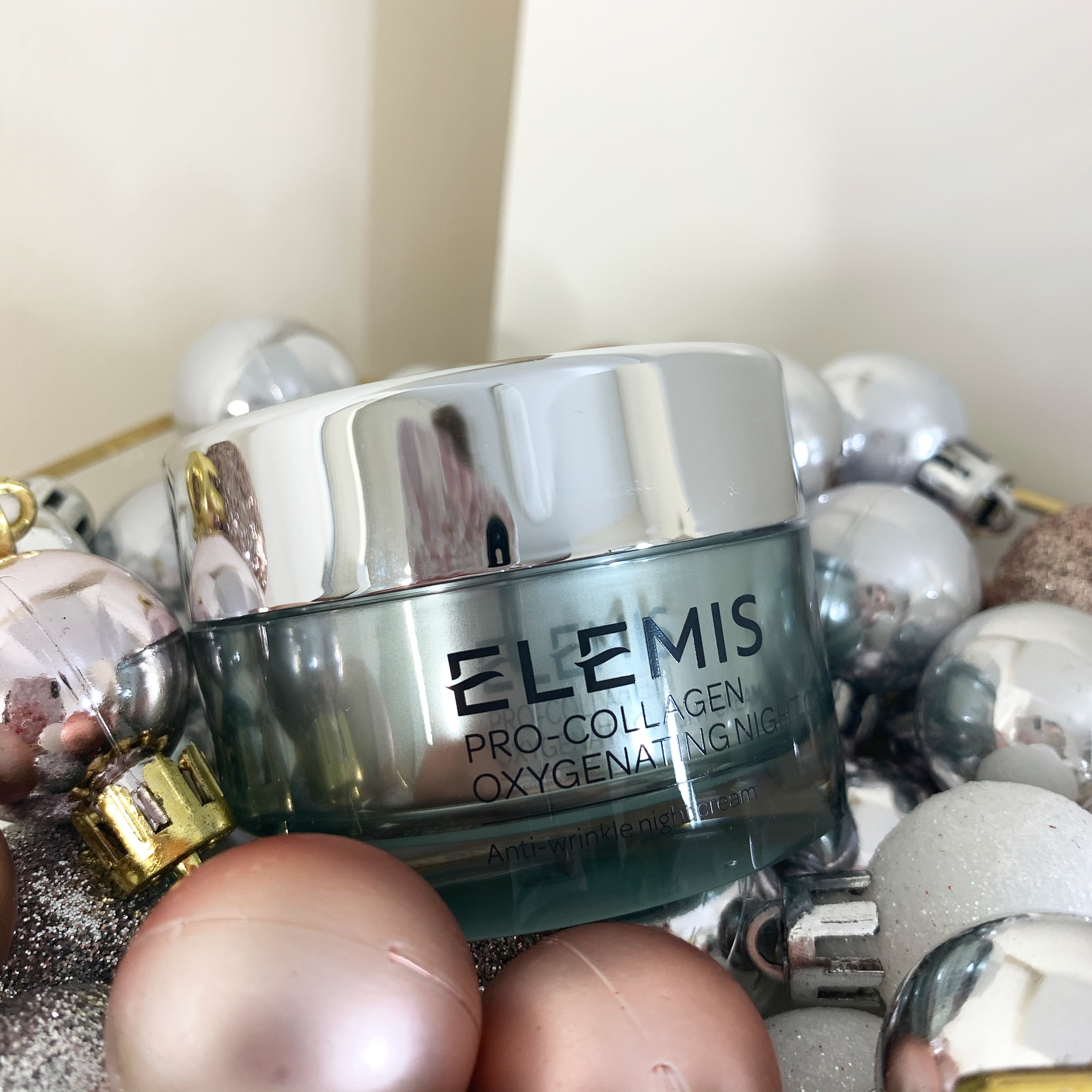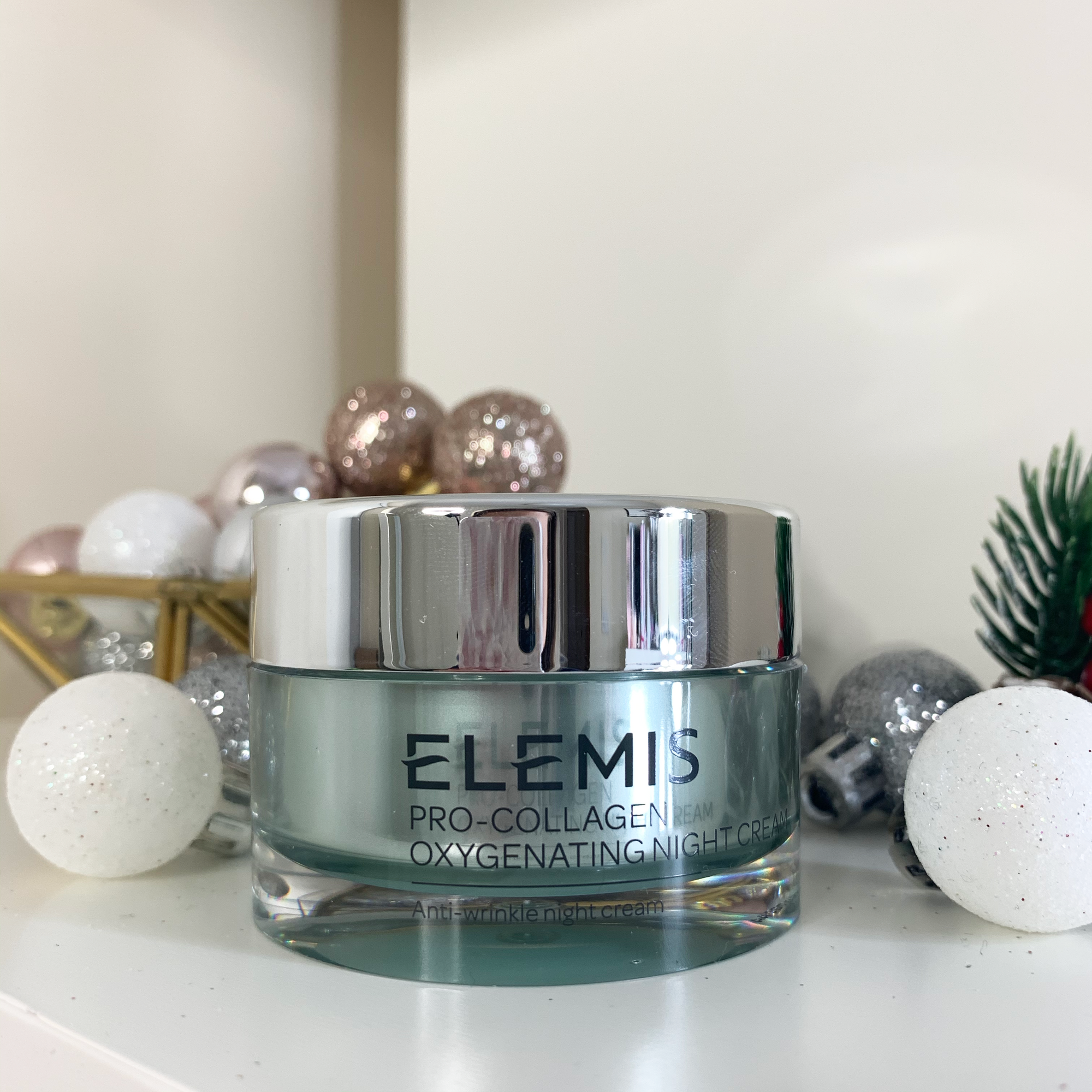 15. ECOOKING – VITAMIN C SERUM
Another vegan brand, Ecooking have included their Vitamin C serum in this year's advent calendar. A vitamin C serum is great for brightening the skin, especially around the eye area. If you don't already use vitamin C in your skincare routine then this is a great place to start.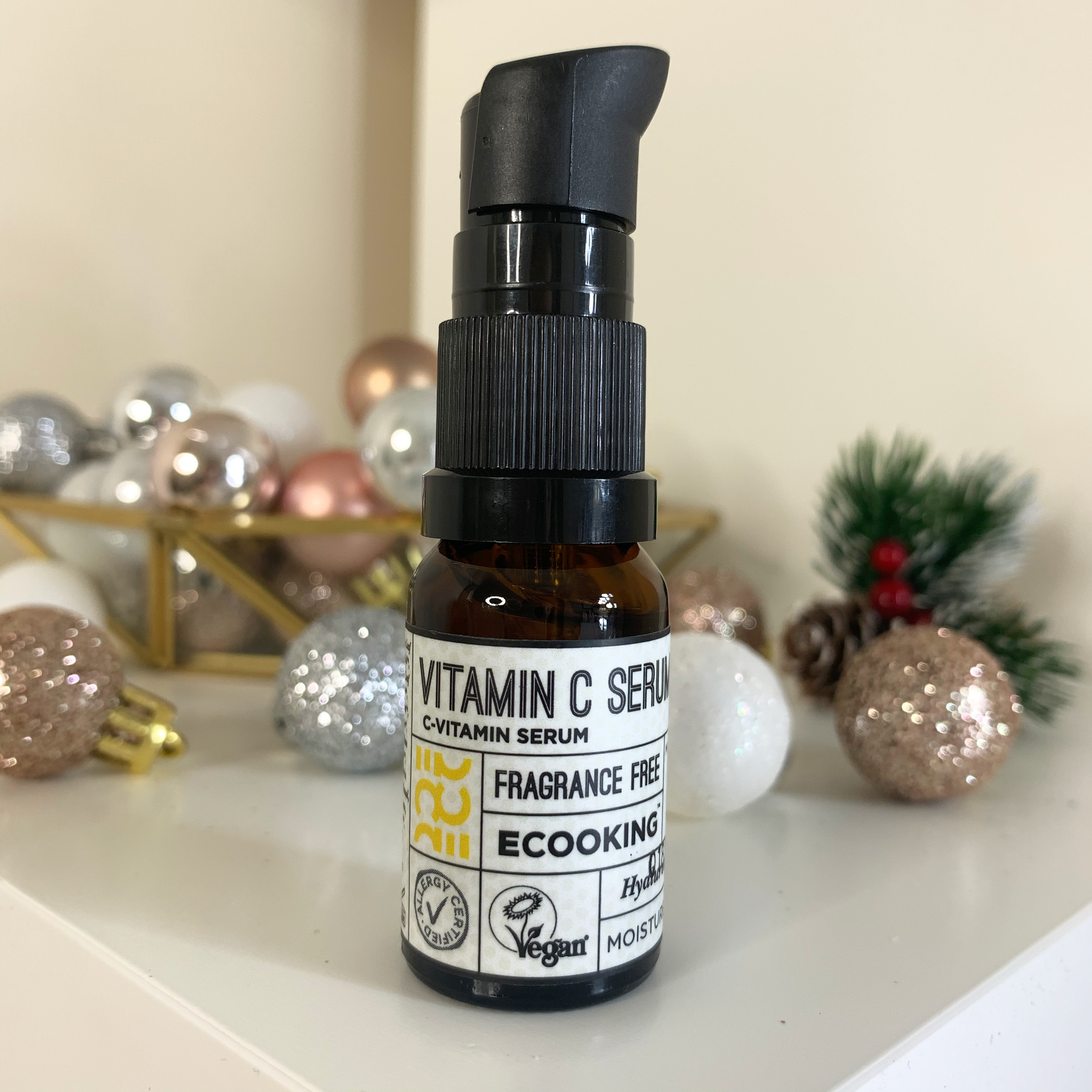 16. THIS WORKS – DEEP SLEEP BODY COCOON
The Deep Sleep Body Cream from This Works is more than just a body moisturiser! It contains lavender and chamomile so it helps you relax and fall asleep much quicker than normal.
It's the perfect moisturiser after an evening bath, before bed. The scent is super calming and your skin feels incredibly soft too!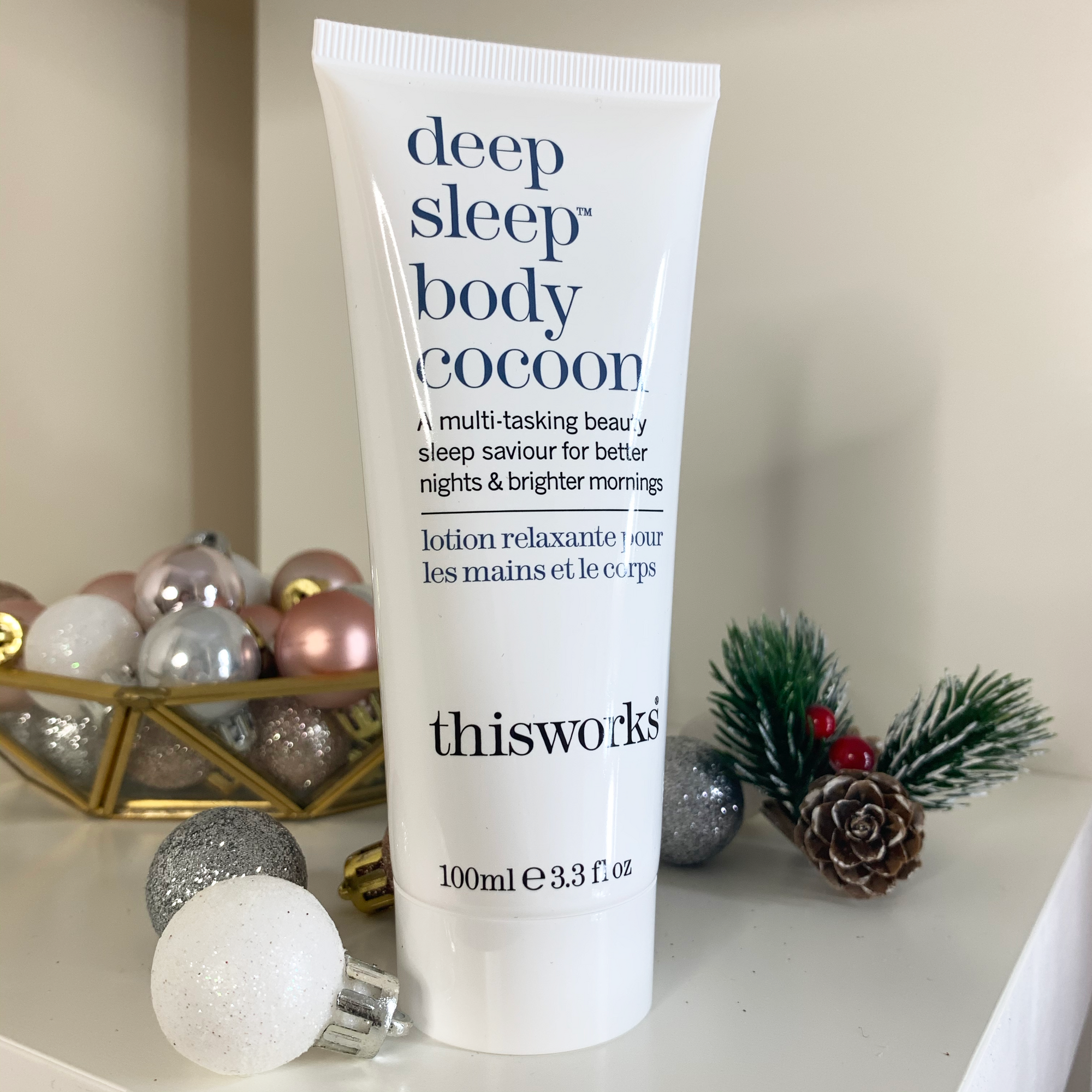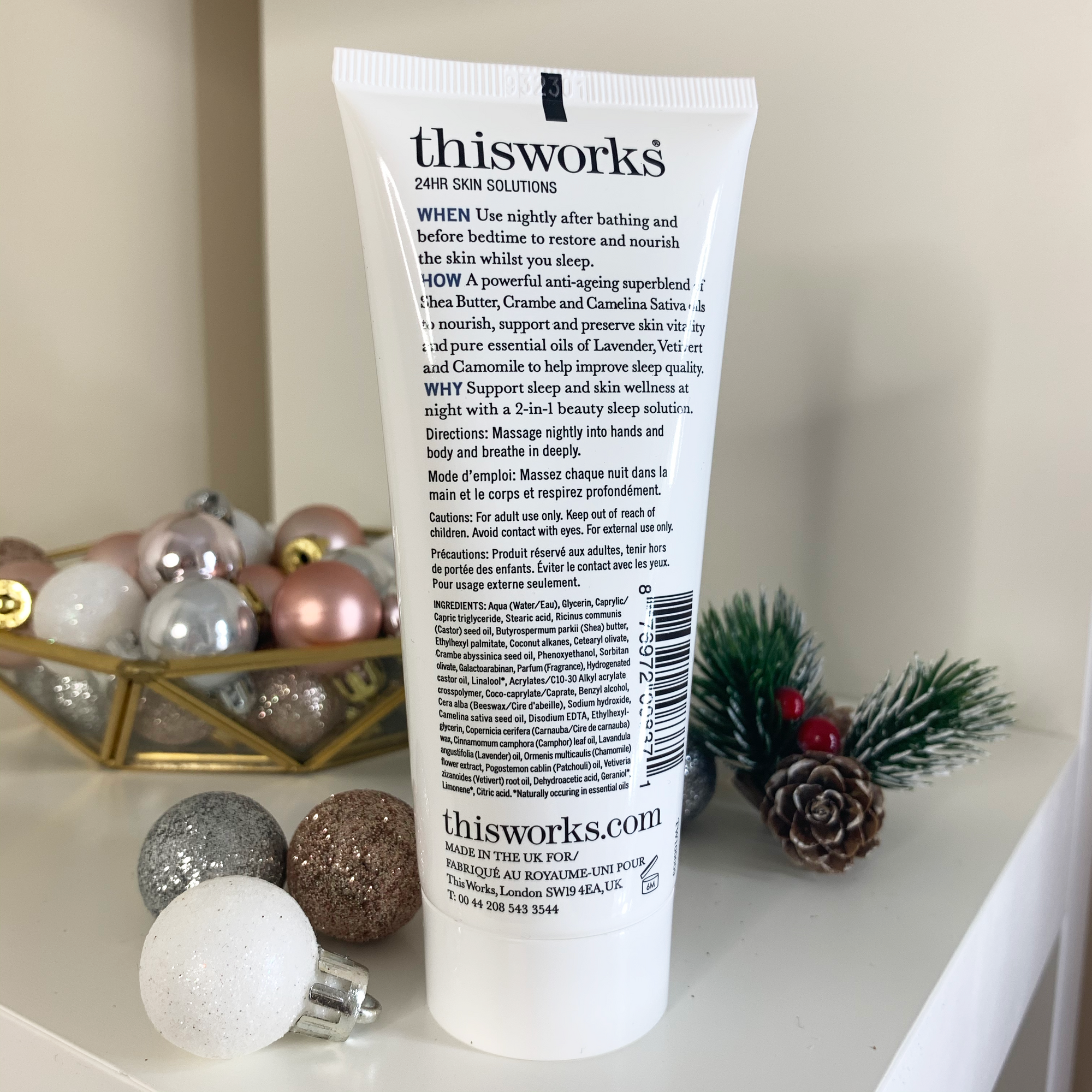 17. OMOROVICZA – SILVER SKIN SAVIOUR
Drawer 17 gives us the Silver Skin Saviour from Hungarian brand Omorovicza (which I can never pronounce!). If your skin needs a little pick me up, this face mask will do the job. Suitable for all skin types and it looks so premium in the silvery glass jar!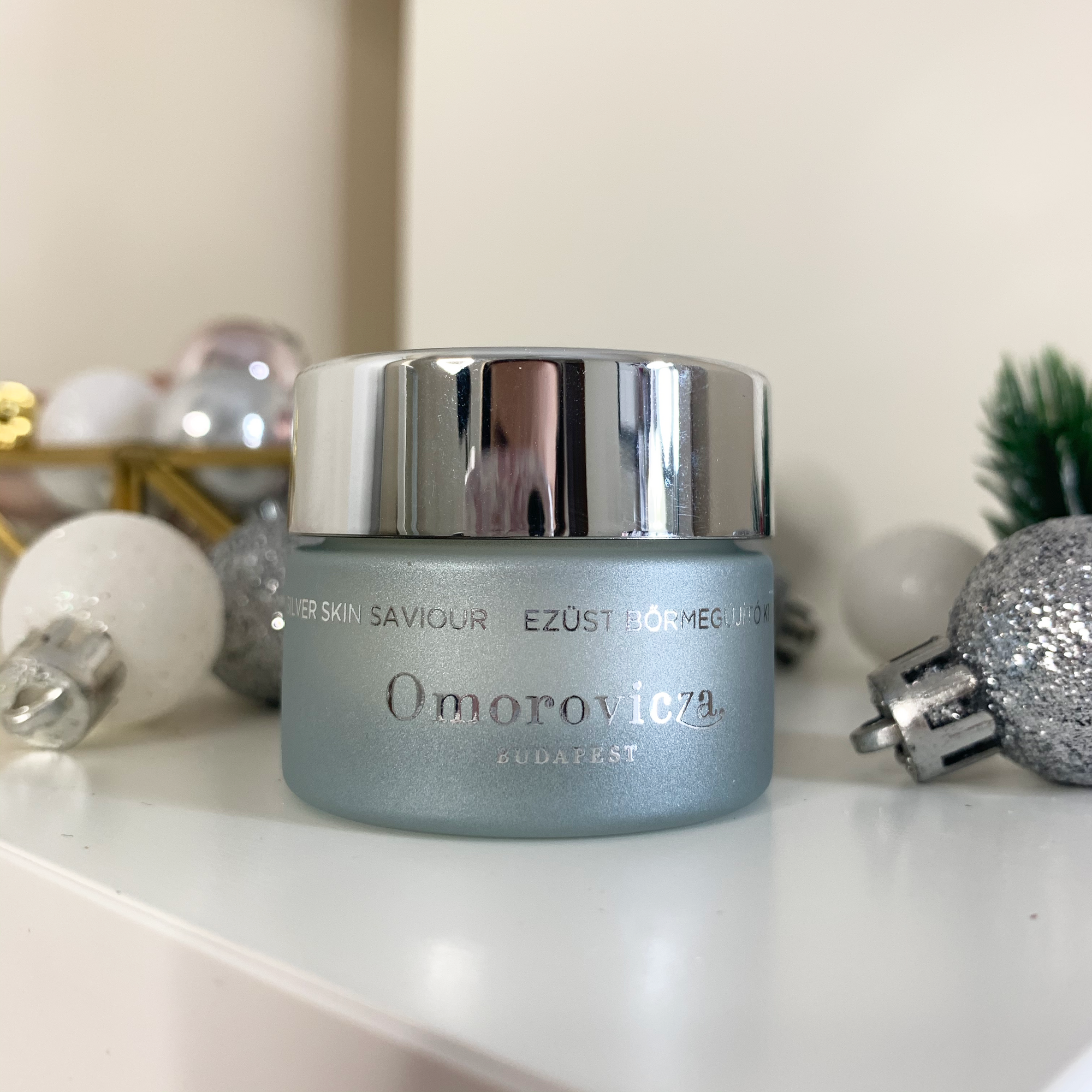 18. SLEEK- HYDRATING PRIMER
Next is the Hydrating Primer from Sleek. Sleek is a popular brand in advent calendars but it's a great way to discover their products. This primer is super hydrating and should create the perfect base for makeup. With it being the hydrating primer it's also perfect for dry skin.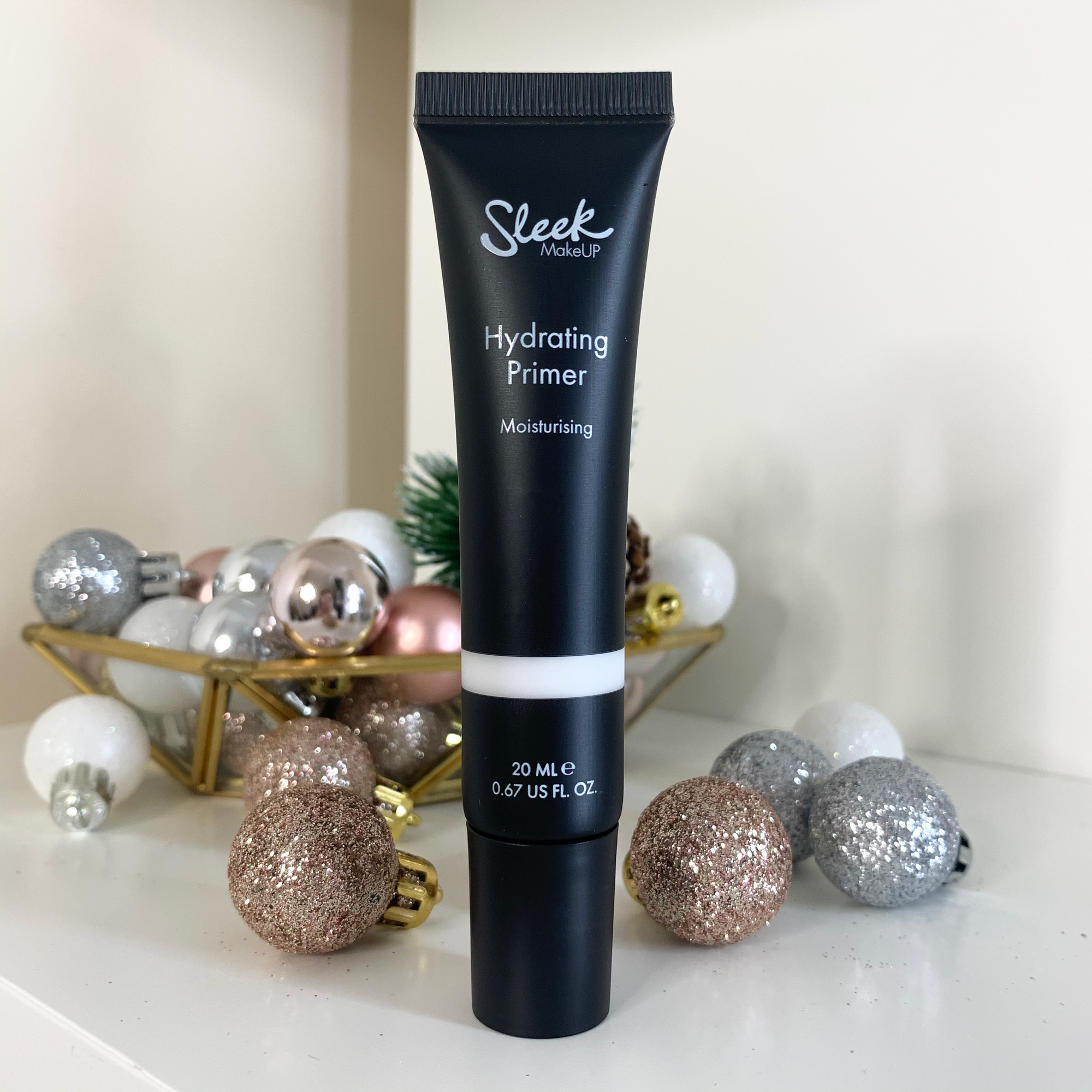 19. ANASTASIA BEVERLY HILLS – LASH BRAG VOLUMISING MASCARA
I bet you weren't expecting Anastasia Beverly Hills to pop up, were you? The Anastasia Beverly Hills Lash Brag Mascara has so many incredible reviews already. The packaging is unreal, the rose gold ombre – how stunning! The brush head is fluffy and it's said to lift lashes without clumping and it's also supposed to last all day! It sounds incredible!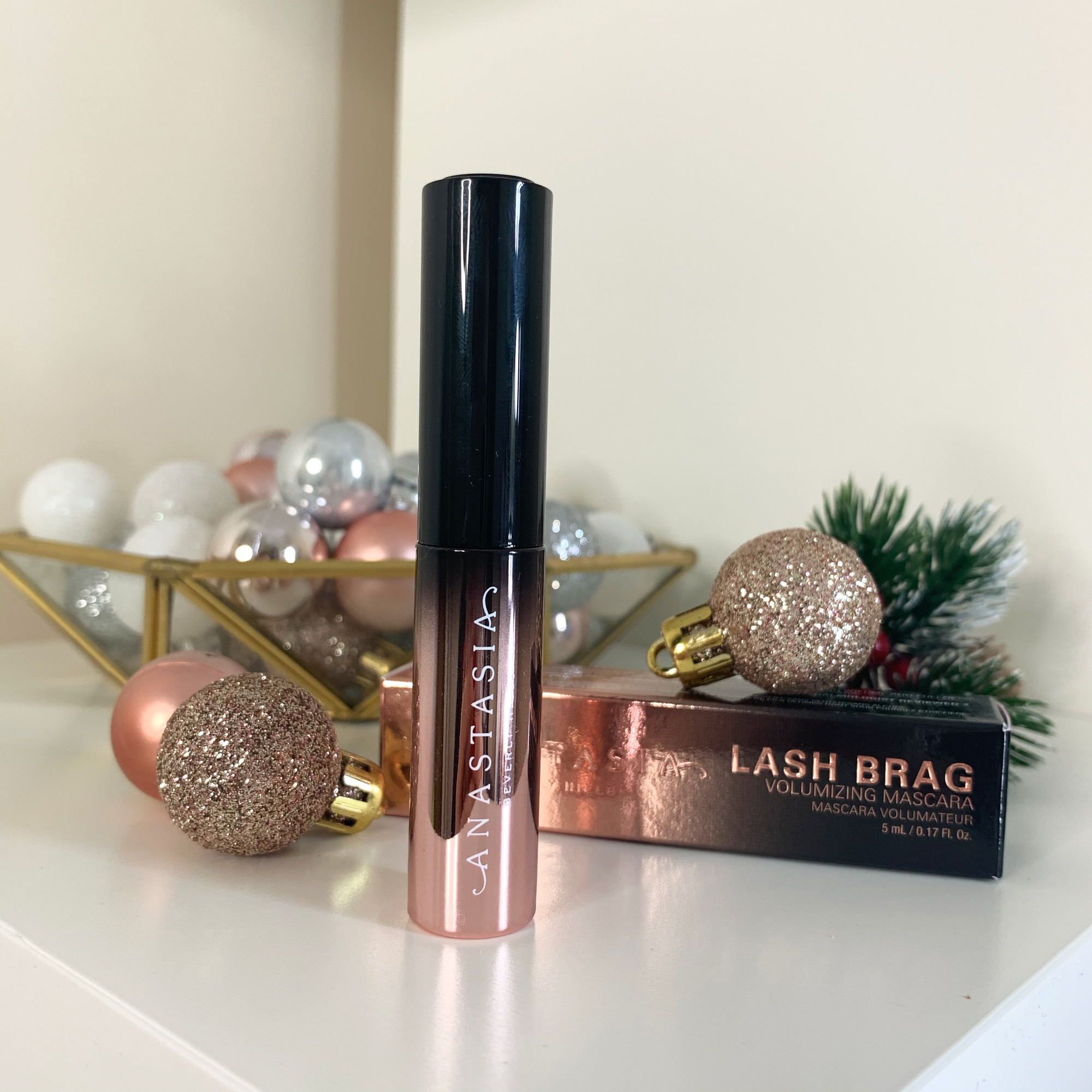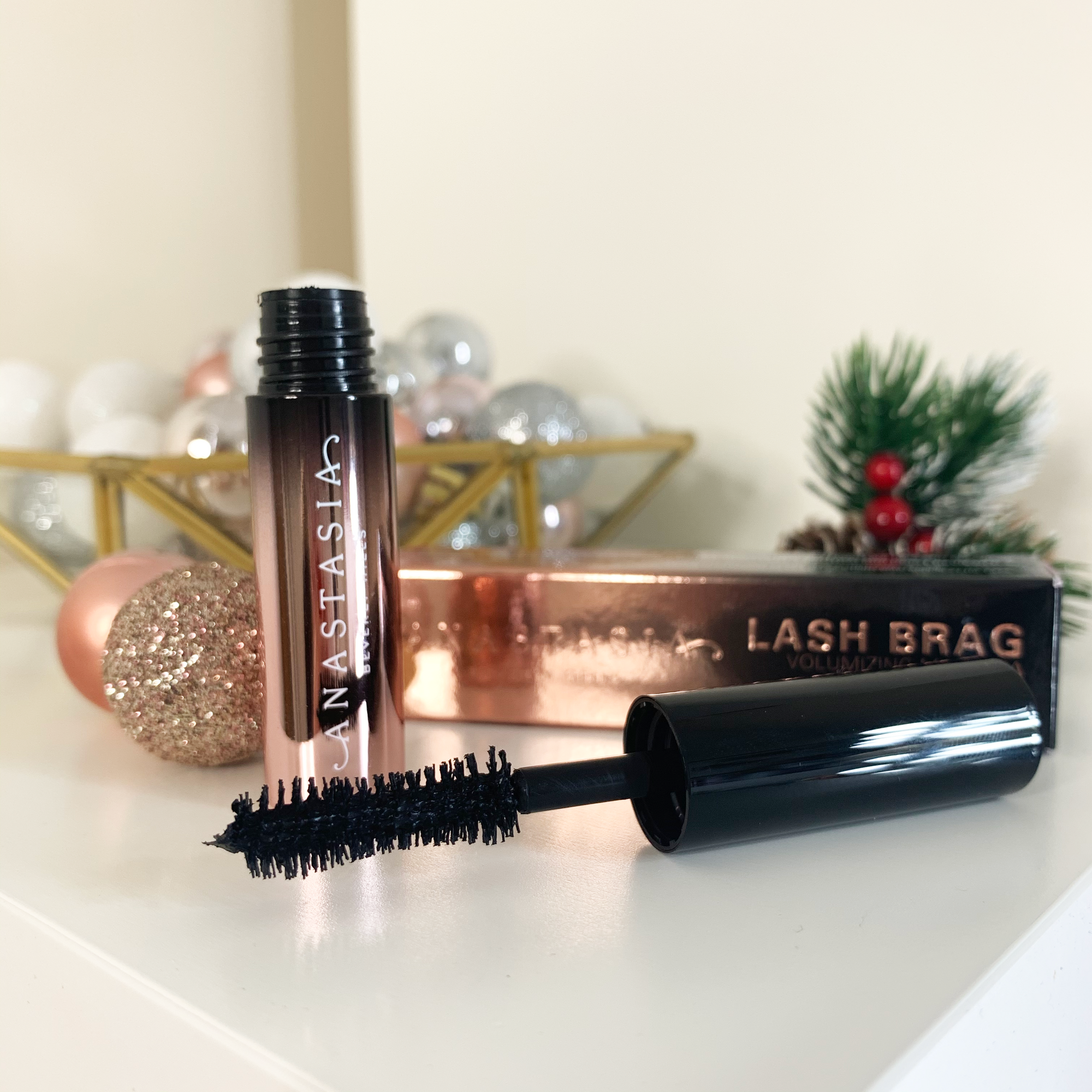 20. MIO – CLAY AWAY BODY CLEANSER
Next is another cleanser but this time for the body. The Mio Clay Away Body Cleanser is an all over body cleanser – it smells pretty strong so when it's washed off the skin I imagine it will leave your skin slightly scented. To use this you apply it to wet skin and leave for 5 minutes before washing off.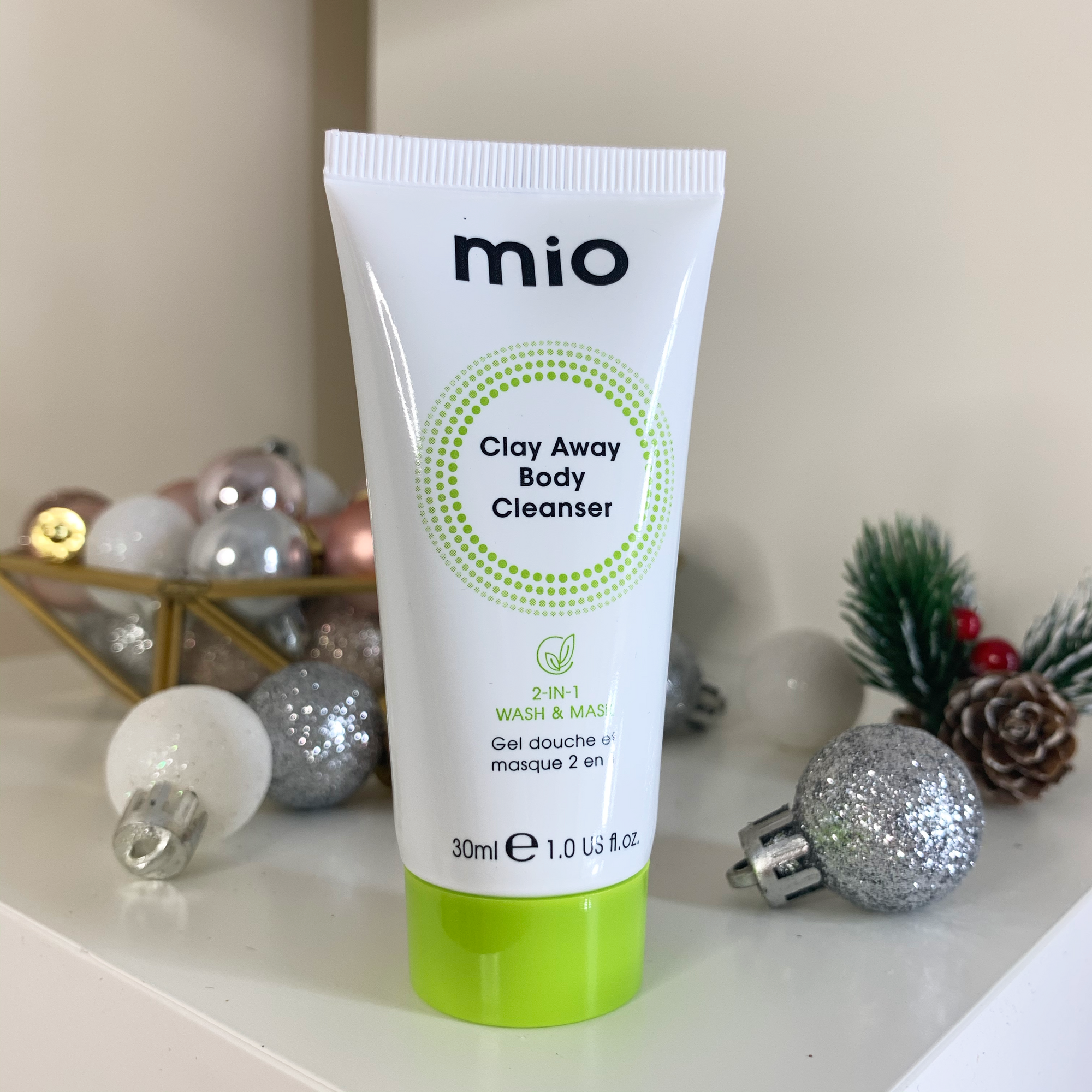 21. FILORGA – TIME FILLER
One of my current favourite skincare brands, Filorga is in drawer number 21. The Time Filler is an 'absolute wrinkle correction cream' and when you apply it it's almost like it reduces fine lines immediately. It's such an incredible product and it smells so good!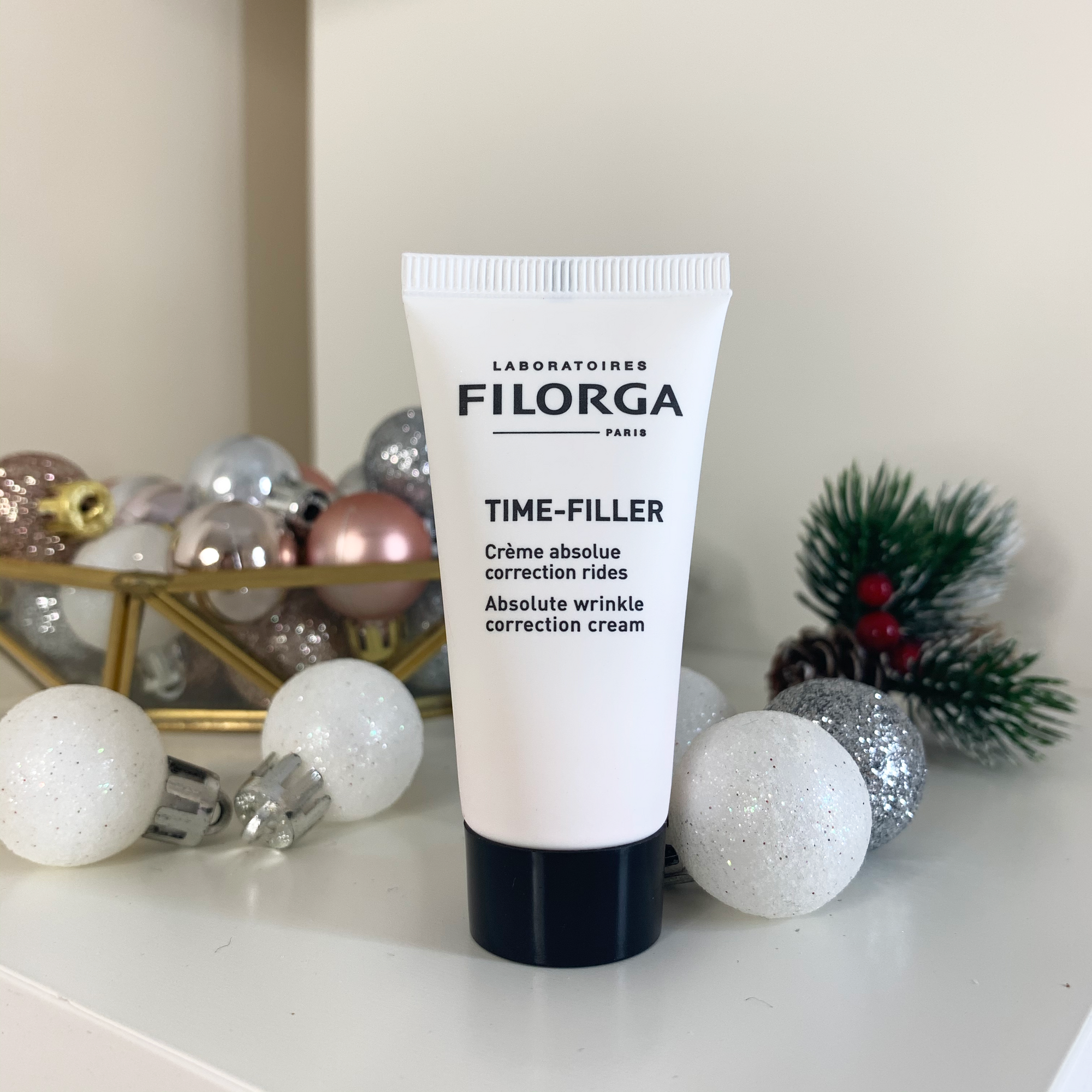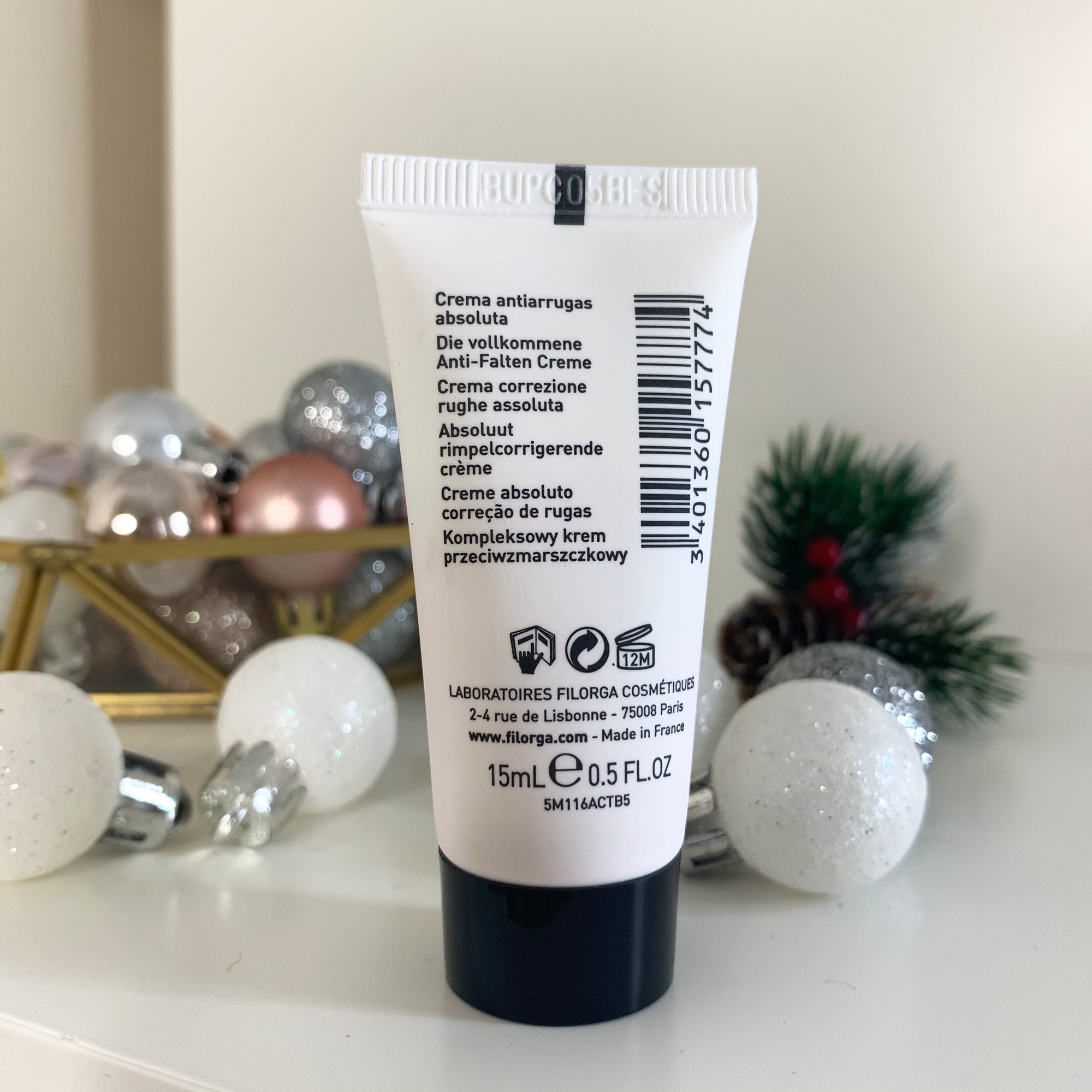 22. CAUDALIE – VINOPURE PURIFYING GEL CLEANSER
Drawer 22 holds the Caudalie Vinopure Purifying Gel Cleanser. A gel cleanser is great for a double cleanse or for a morning cleanse. You simply apply the product to damp skin and massage to lather. It's said to be super gentle on the skin so also suitable for sensitive skin.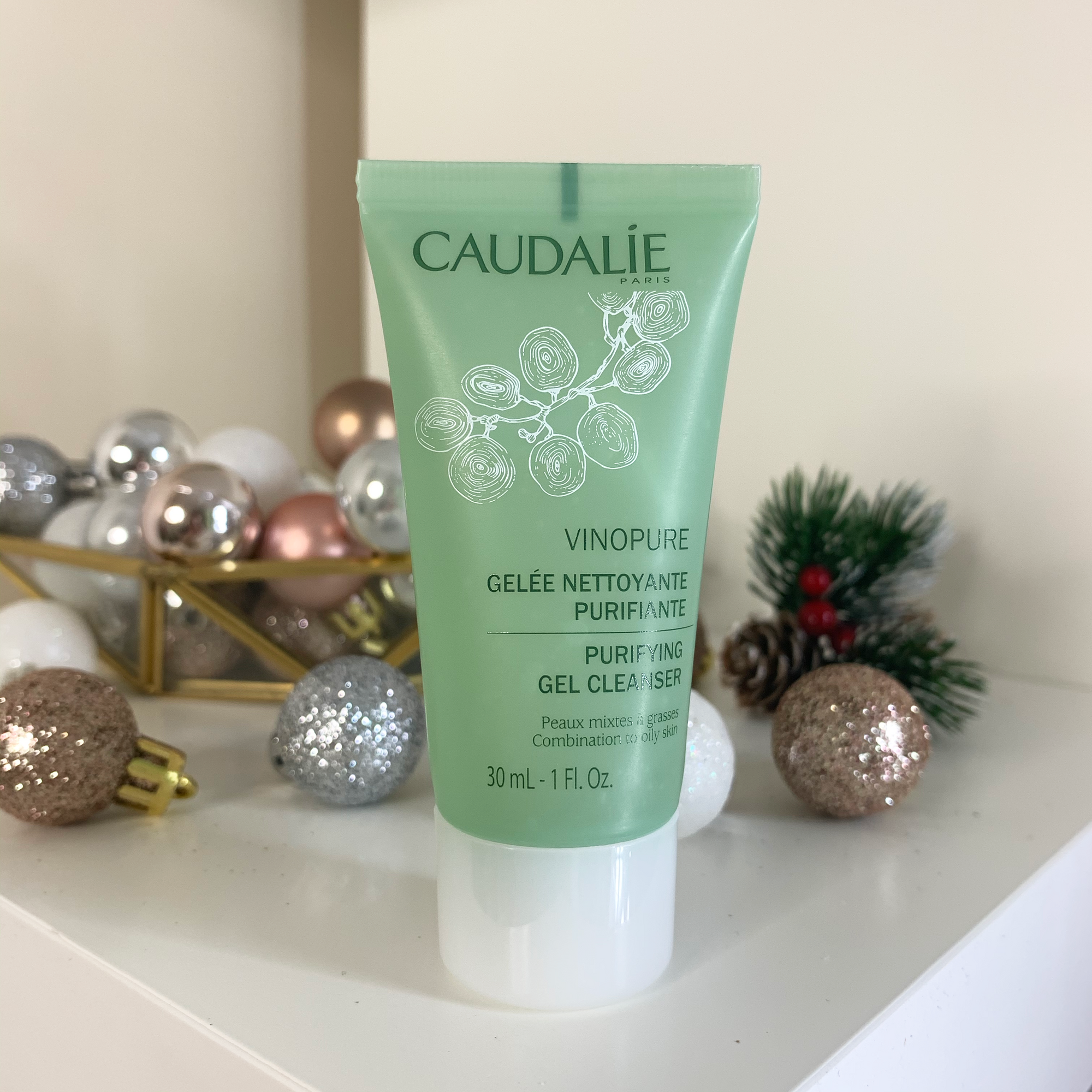 23. AVANT – HARMONIOUS ROSE QUARTZ REVITALISING & FIRMING MASK
Almost at the end! On the 23rd we are greeted with an incredible skincare product from Avant – and a pricey one, it's one of the most expensive products in the Calendar, worth £79!
The Harmonious Rose Quartz Revitalising & Firming Mask contains rose quartz, hyaluronic acid, sweet almond oil, and avocado oil. To use, you apply a thin layer to the skin and allow is to absorb into the skin – you don't need to wash it off!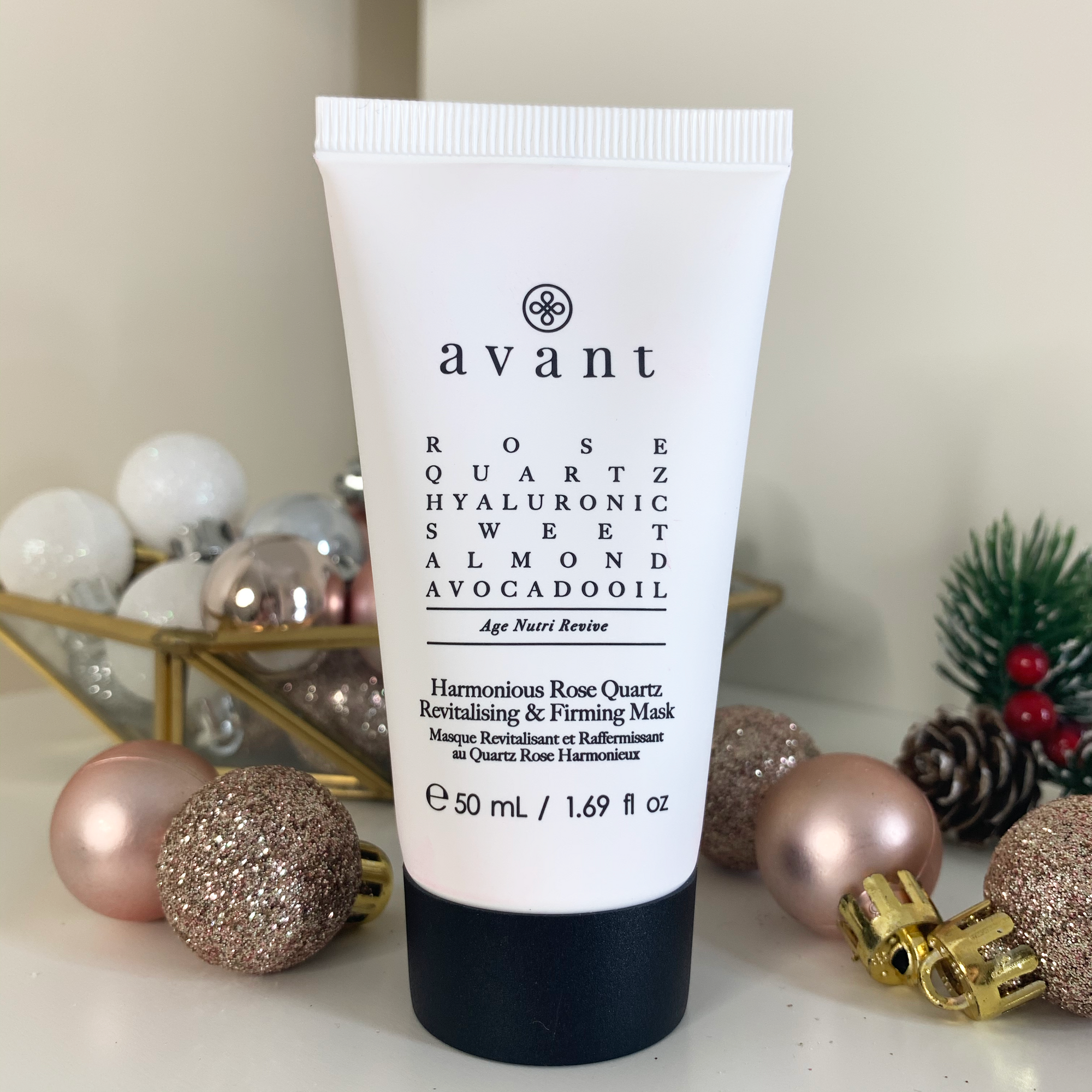 24. LORD & BERRY – BROW PENCIL IN BRUNETTE
On Christmas Eve we find the eyebrow pencil from Lord & Berry in 'brunette' One side is a pencil and the other a spoolie – perfect for defining and then softening where needed.
Whilst the shade is brunette, with pencils like this, the lighter you apply it, the lighter the shade. If you want your brows slightly darker and more defined, apply more pressure to the pencil when filling in.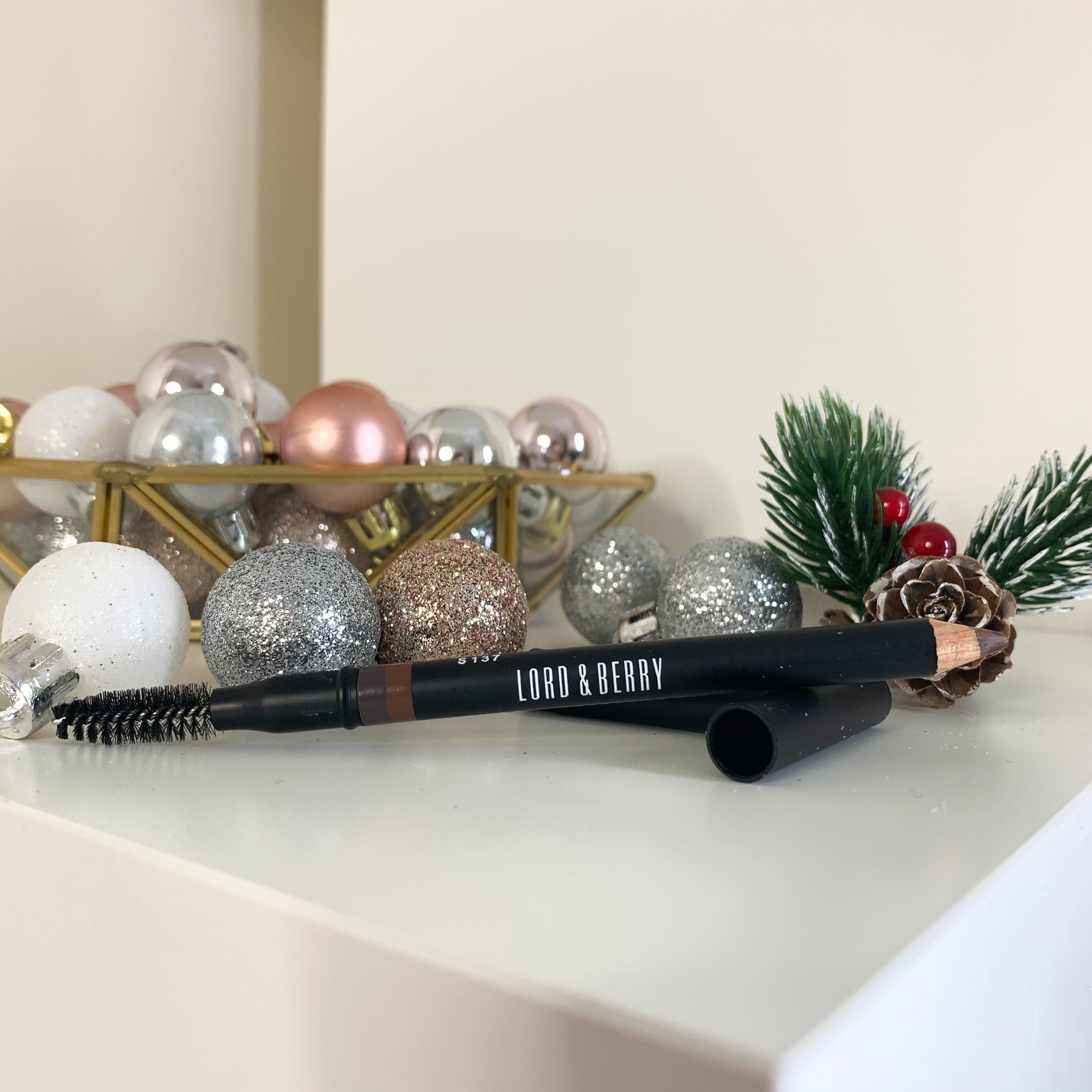 25. ESPA – 24 HOUR BALANCING MOISTURISER
The product we have all been waiting to discover! On Christmas Day we find the ESPA 24 Hour Balancing Moisturiser. It smells so good! This oil based moisturiser is said to help hydrate and clarify the skin. It's also full sized so it should last quite a while!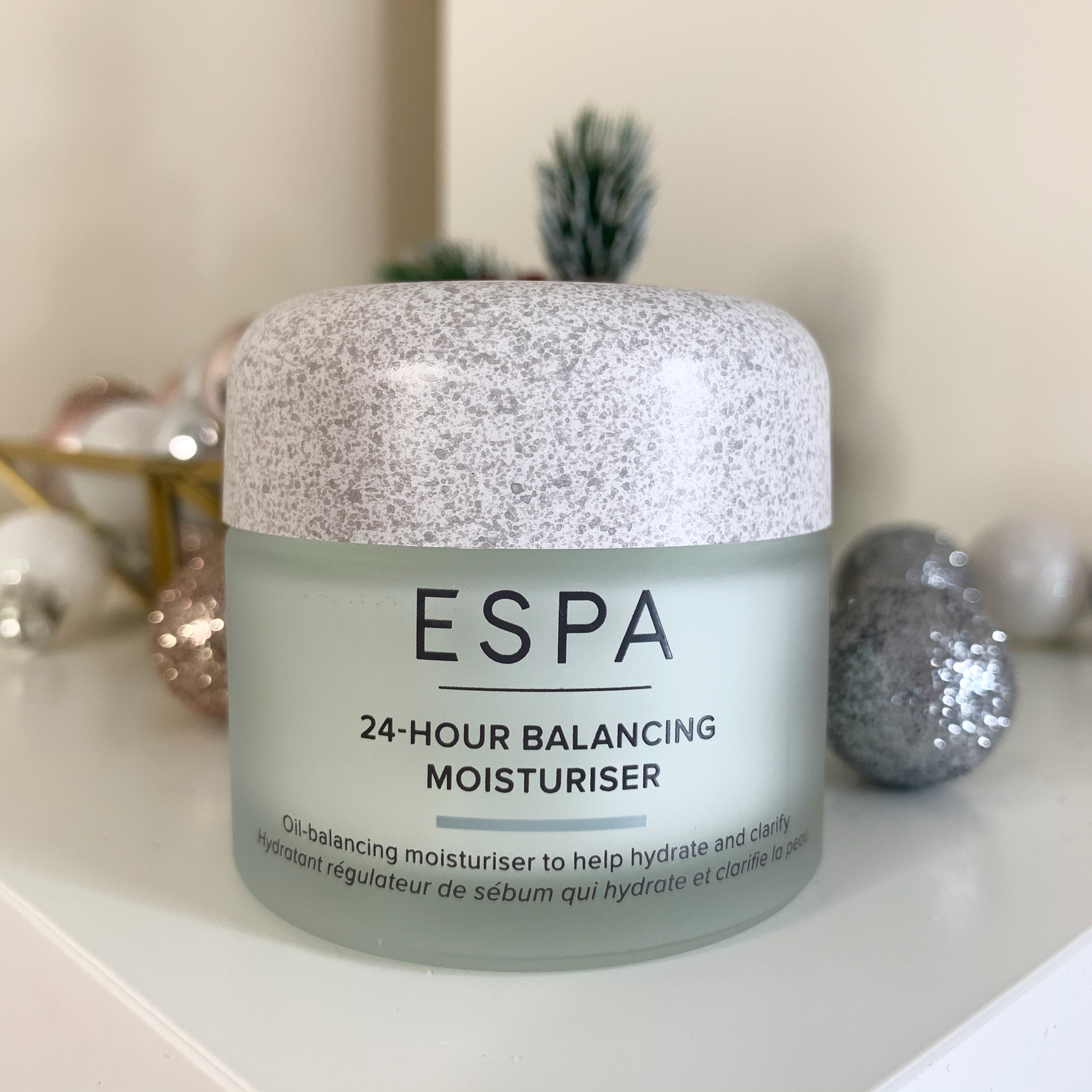 If you want to pre-order the Look Fantastic Advent Calendar, head over to Look Fantastic and add one to your basket. Don't forget to use the right discount code – UNBOXEDADVENT for existing subscribers, and ADVENTNEWSUBS for new subscribers!
*This Advent Calendar was kindly gifted to me. This does not affect my opinions of the products – all opinions are my own.