If beauty and skincare is what you like at Christmas, then Look Fantastic have you covered. Each year Look Fantastic bring out the best selection of gift sets, Discovery Boxes, and just downright bargains for the skincare and beauty fanatics that we just can't say no to!
This year Look Fantastic kicked off the Christmas shop with their incredible Beauty Advent Calendar. I think this year's even topped last year's, and let me tell you, the 2019 Calendar was a tough one to beat.
Then they released the Look Fantastic Beauty Chest which is something that skincare and beauty lovers snapped up so fast! The chest was on sale for £100 but with a value inside of £375! (Can you see why we couldn't say no?!). Inside the beautifully designed chest were 11 full sized products… yup, you read that right… FULL SIZED. And they're products from well-known luxurious brands we all know and love.
The products were a selection of Look Fantastic's most luxurious skincare, haircare, and wellbeing products and is the ultimate Christmas gift for a Look Fantastic fan. (Or just for yourself)
I treated myself to the Beauty Chest, because it was too much of a bargain to leave behind. I unboxed the Chest on Youtube if you fancy watching, if not, keep scrolling down for the products.
1. ELEMIS – PRO COLLAGEN MARINE CREAM SPF30
Worth £55
A skincare fave by so many and I can totally see why. The Elemis Pro Collagen Marine Cream is the ultimate anti-aging moisturiser. It's a best seller on Look Fantastic and retails for a price of £55. It's such a gorgeous consistency and applies easily to the skin to leave it soft and hydrated. It contains extracts of Padina Pevonica and Ginkgo Bilbos which work to reduce fine lines and wrinkles. It's been clinically proven to improve hydration in the skin, leaving it feeling smoother and more radiant.
It's one of my favourites to use as a day cream. It also contains SPF30 for a little added protection.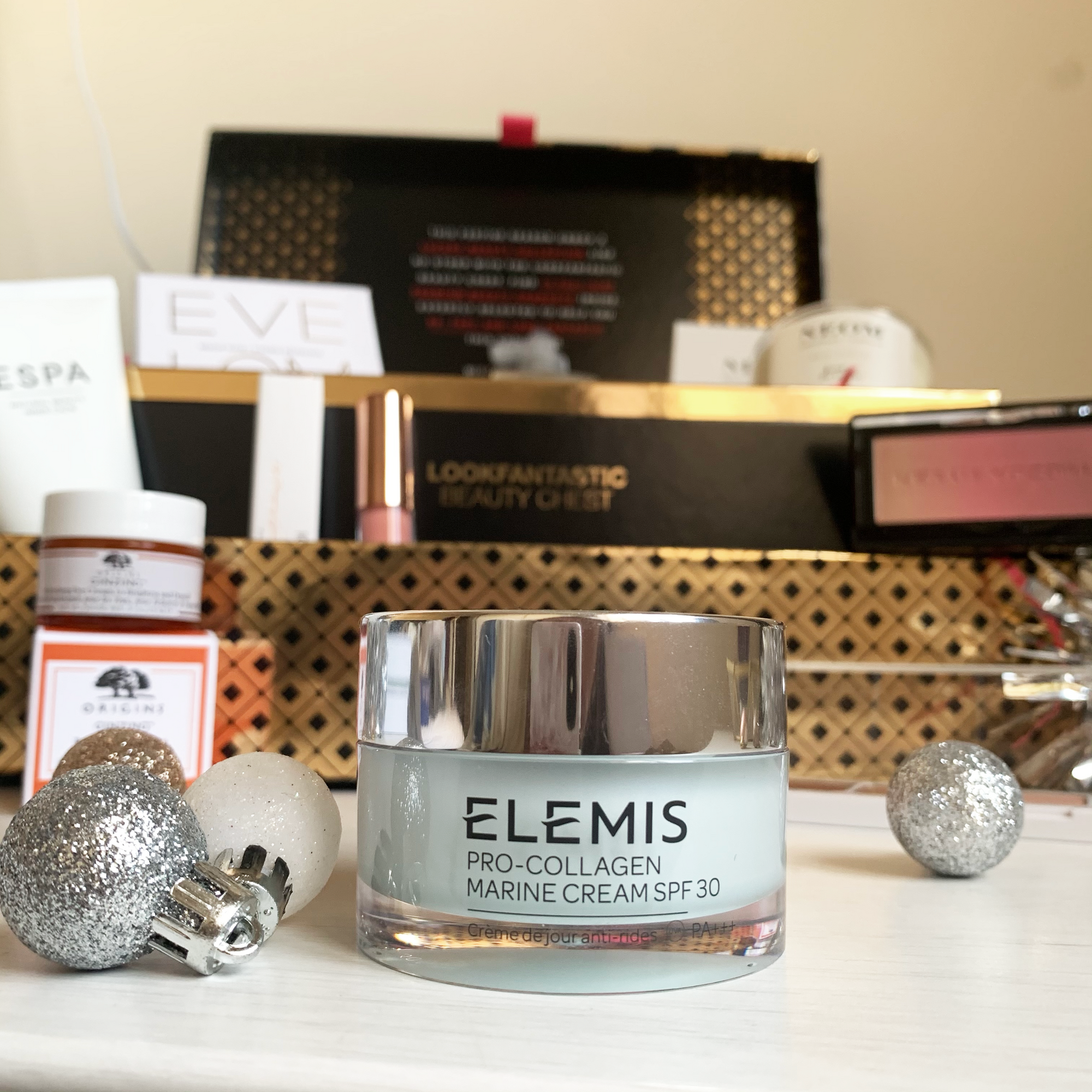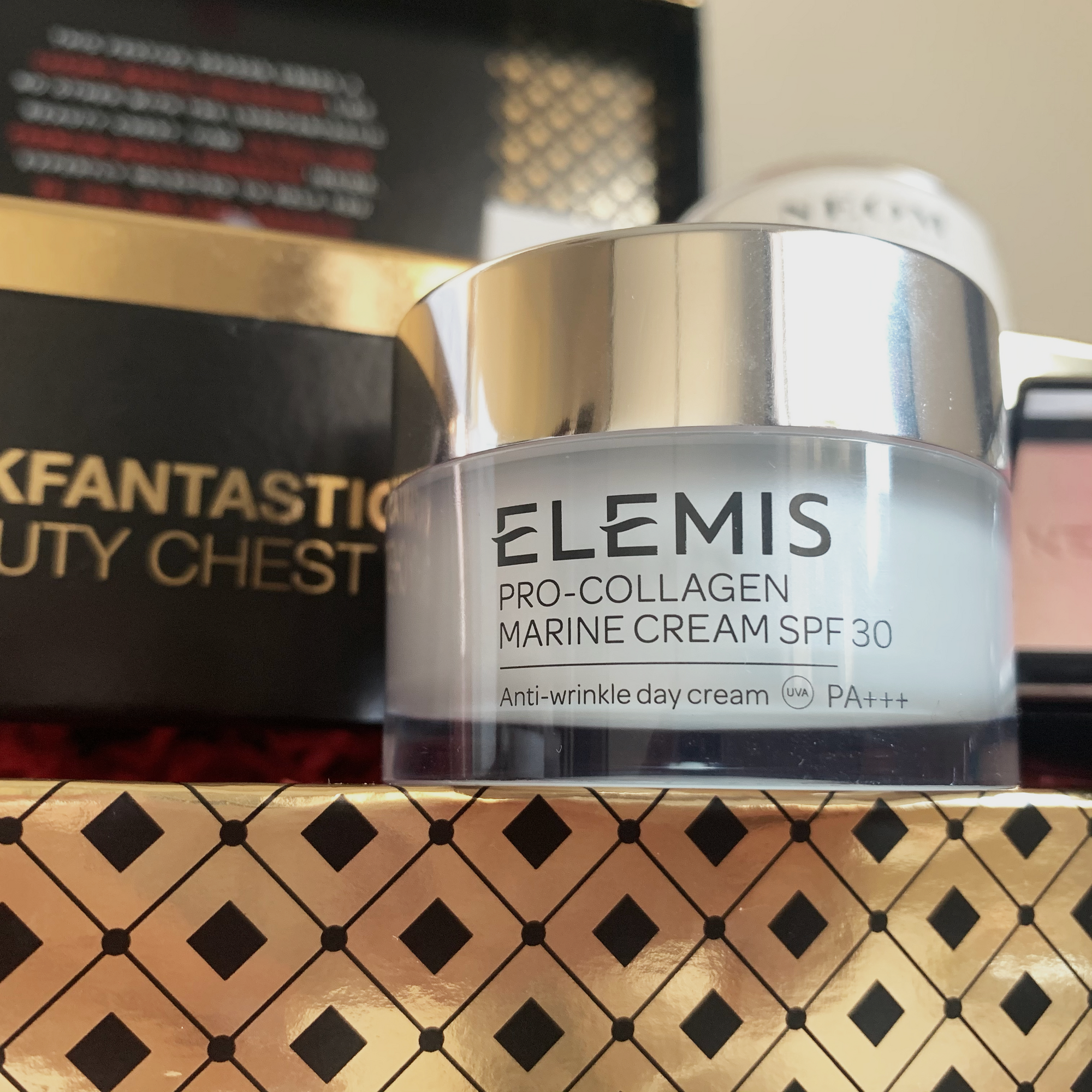 2. NATASHA DENONA – EYESHADOW PALETTE 5-02
Worth £41
A new discovery in the makeup world for me is Natasha Denona and included in the Beauty Chest is the Natasha Denona Eyeshadow Palette 5-02. It features 4 nude shades and a pop of deep purple – whilst it looks like an unusual combination for a palette with the random purple shade, the looks which can be created with this palette are incredible. Check out the video on Look Fantastic here.
The eyeshadows are super pigmented and are the perfect selection to create both day time and evening eye looks. The satin finish of the shadows means they last all day and don't crease which is another bonus! Retailing at £41, this palette is slightly more expensive but the results are worth it.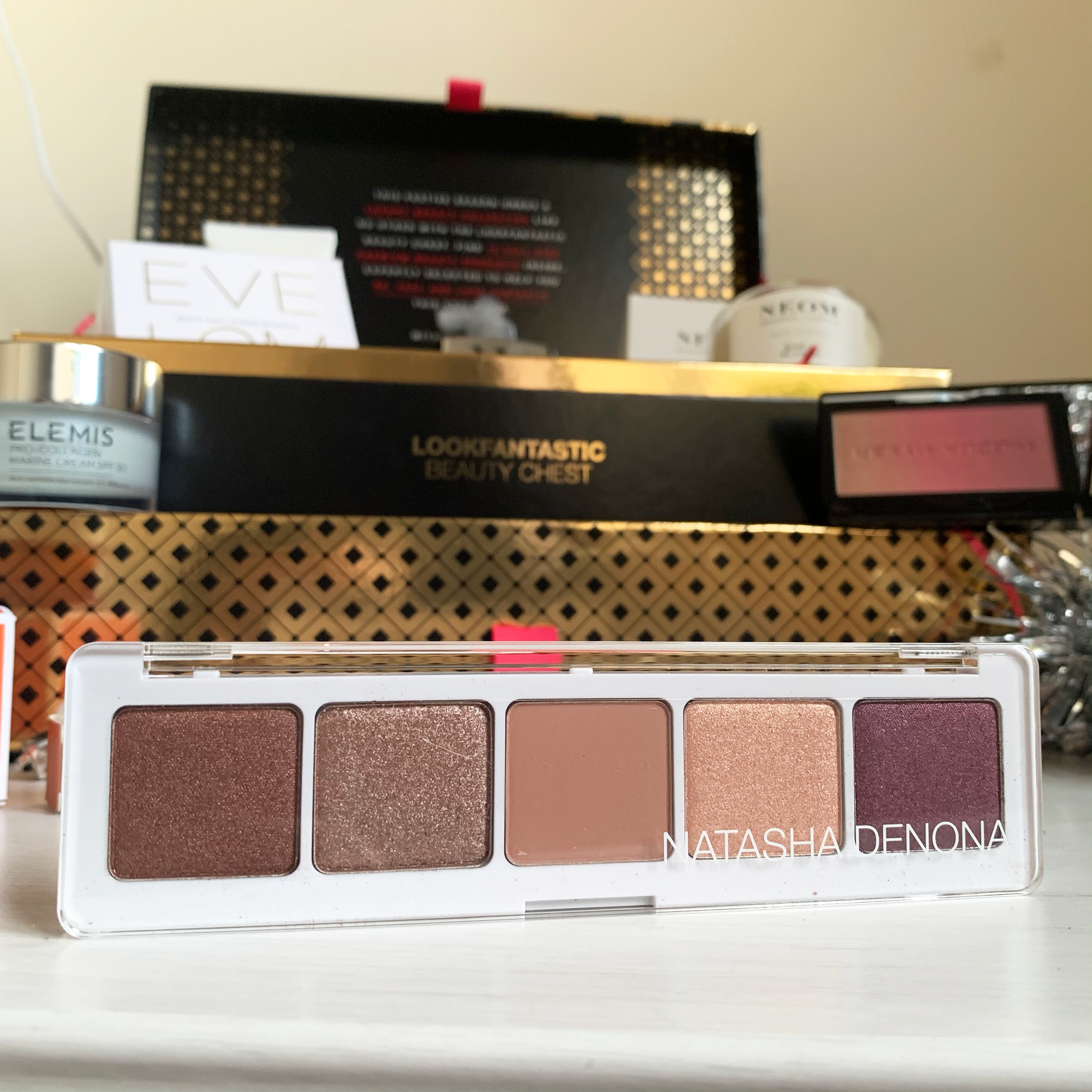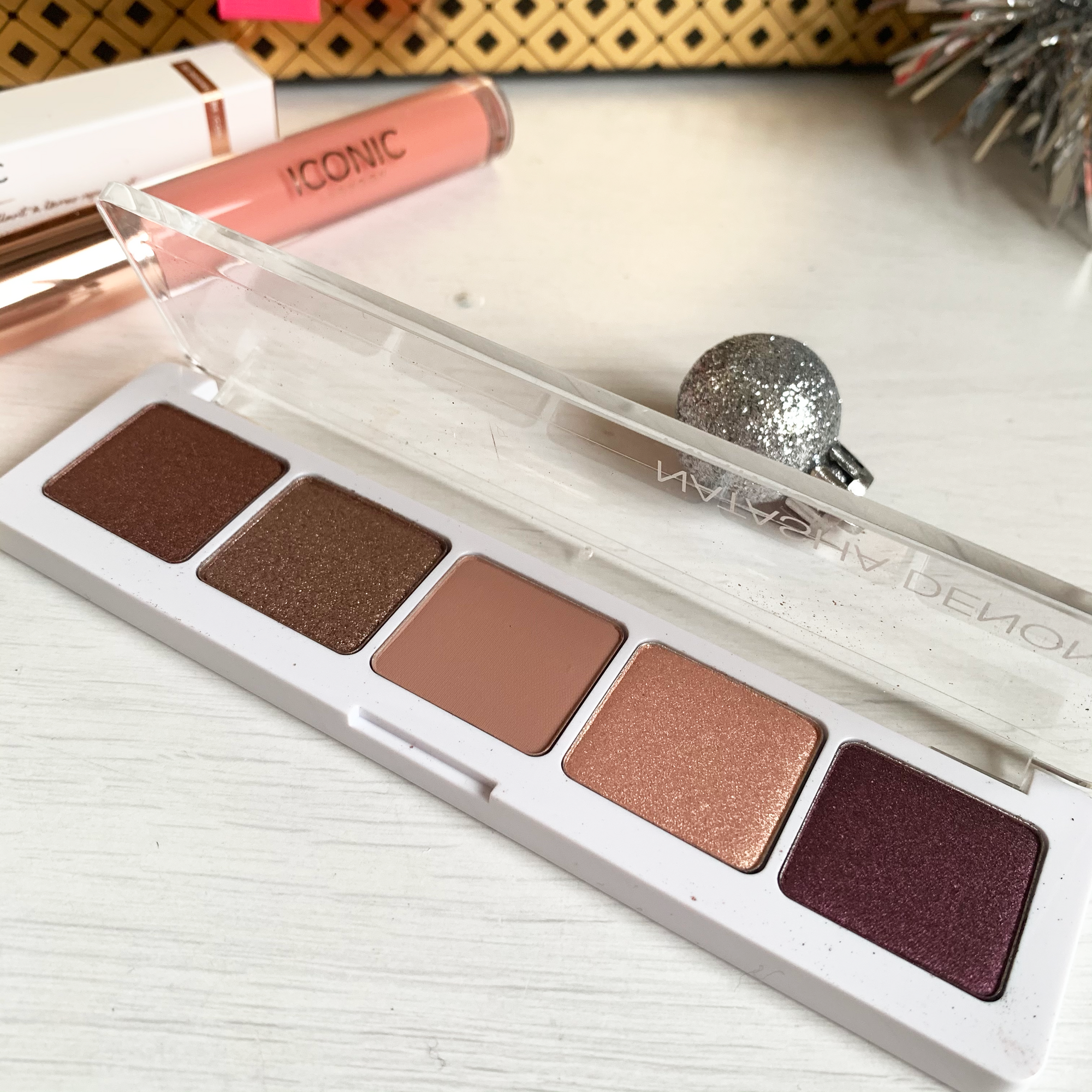 3. KEVIN AUCOIN – THE NEO BLUSH
Worth £31
A hero makeup brand next with the Kevin Aucoin Neo Blusher. This is the prettiest looking blusher I've ever seen. The pressed powder is set with a gradient effect, the pinky tone on the right and the peach shade on the left merging beautifully in the middle to create a gorgeous pop of candy pink in the centre. This effect makes it the perfect blusher, allowing you to choose your shade depending on the makeup look you're choosing. Or simply sweep a brush across the whole blusher for a gorgeous pigmented warm hue on your cheeks.
The Neo Blush retails at £31 and it's the prettiest blush you'll ever see.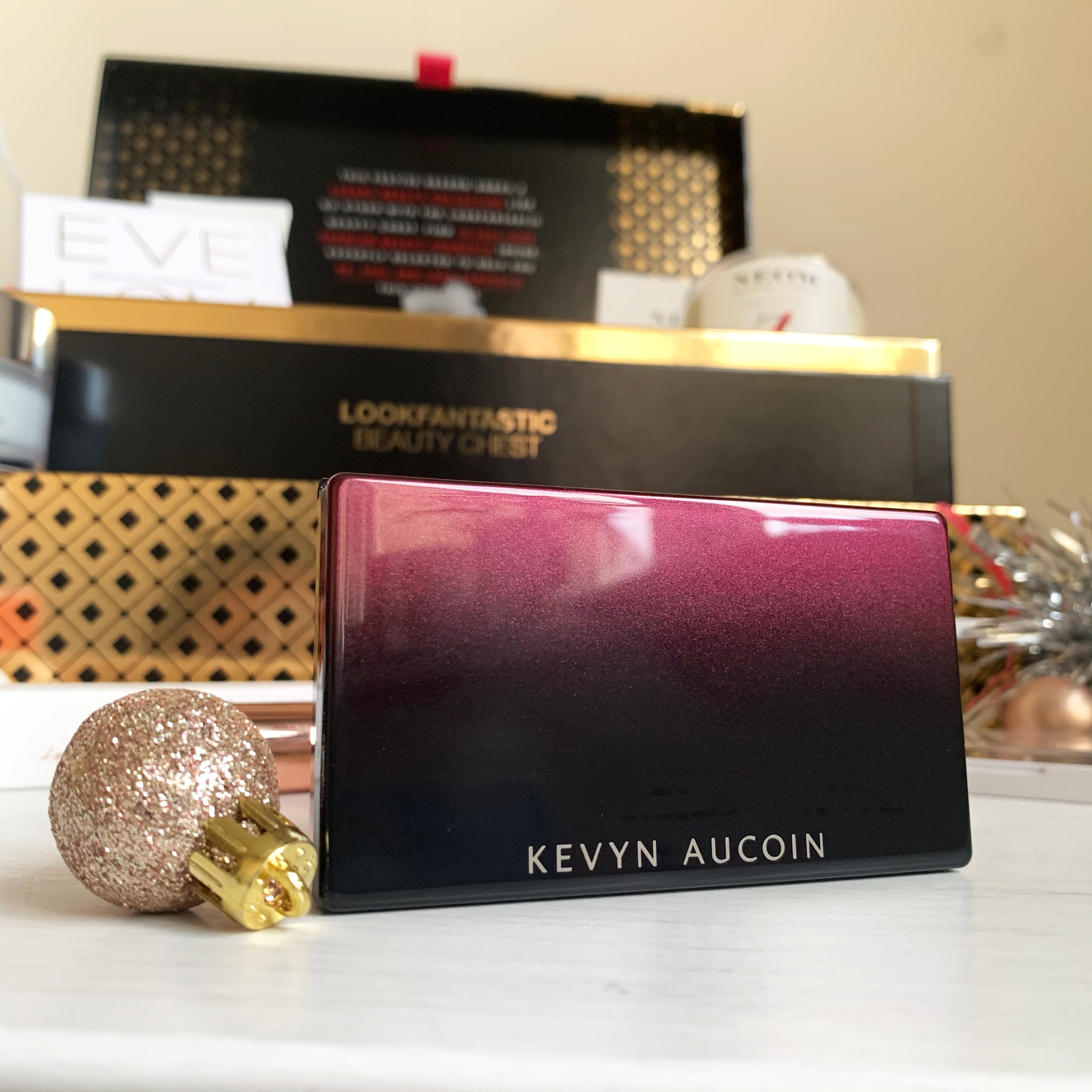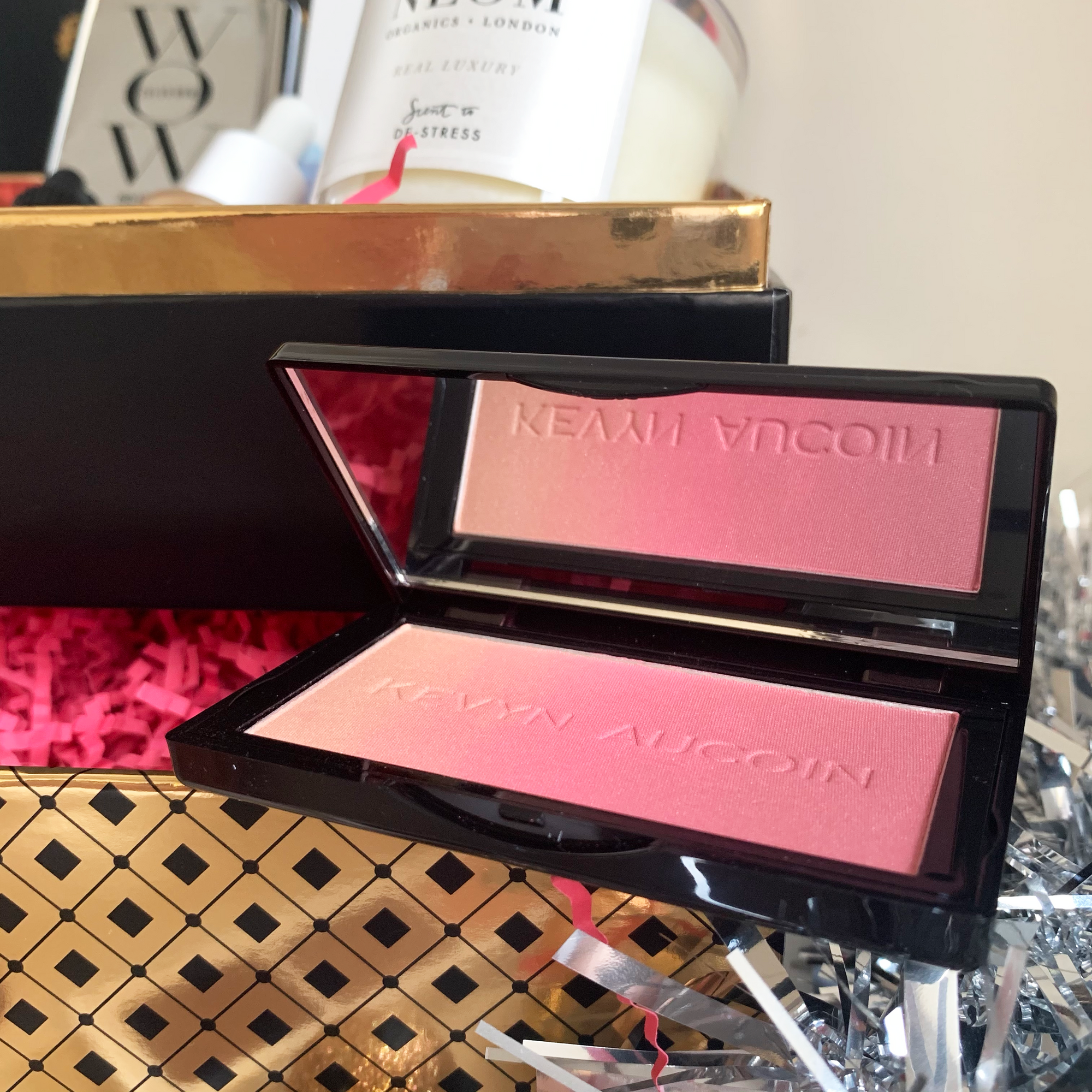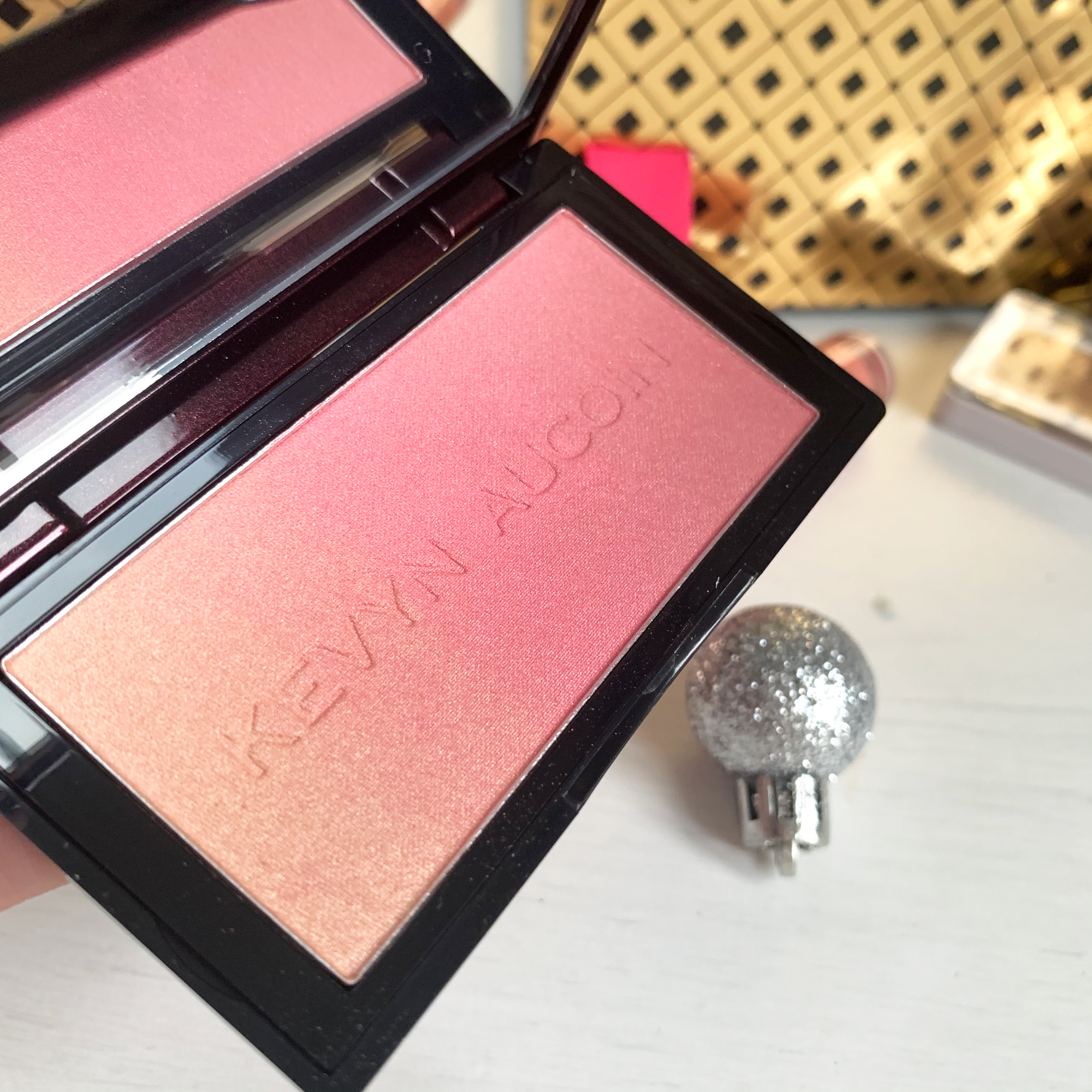 4. EVE LOM – RESCUE MASK
Worth £55
Next is a skincare product to give our skin a little boost ready for the gorgeous makeup products we've just seen! The Eve Lom Rescue Mask has a multi award winning formula and it the go-to mask if your skin needs a little pick-me-up and TLC.
The Rescue Mask contains Kaolin Clay and Ground Almonds so it works to gently decongest pores and brighten dull skin. This retails for £55 and your skin will thank you for it.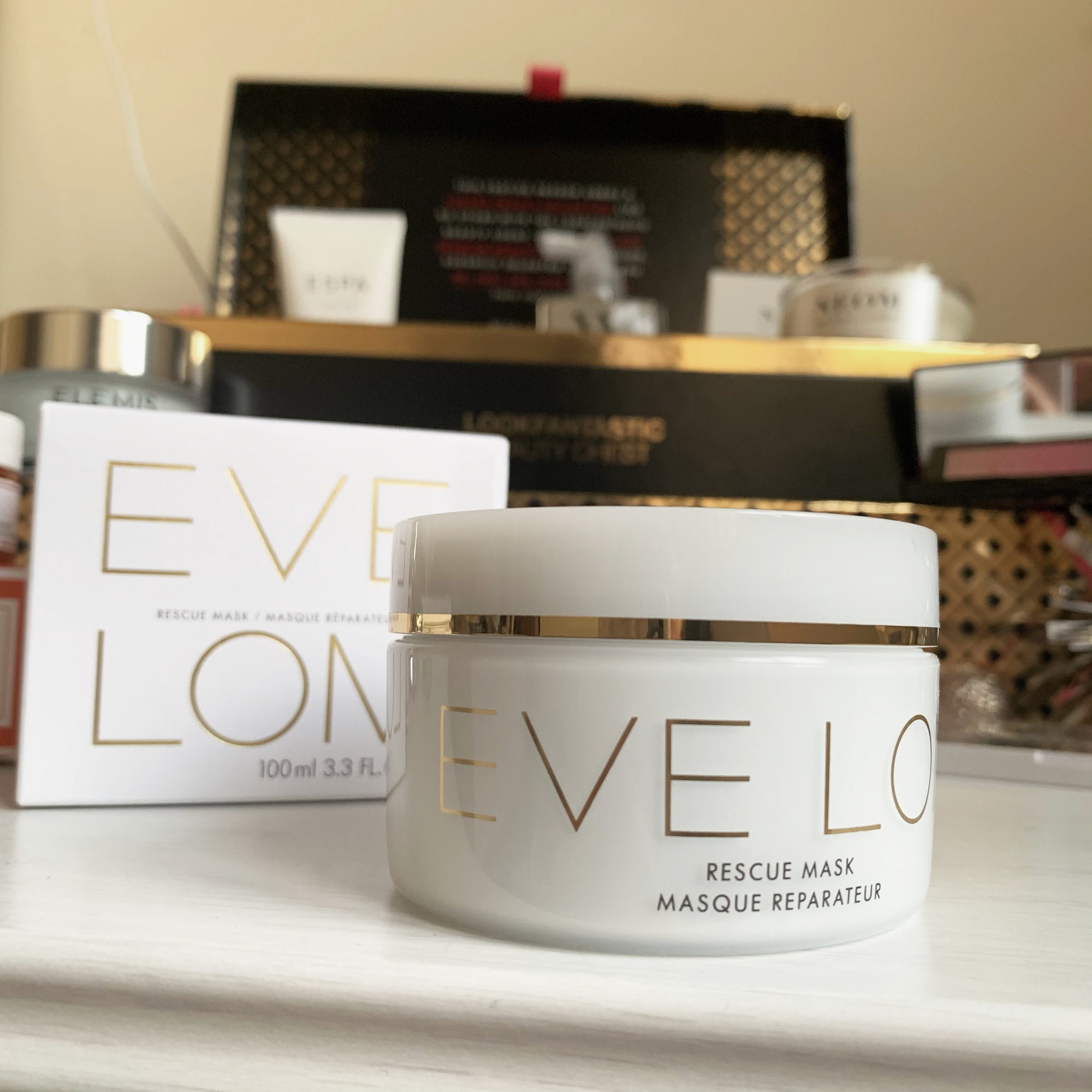 5. NEOM ORGANICS – LUXURY STANDARD SCENTED CANDLE
Worth £35
The wellness product in the Beauty Chest has to be the Luxury Scented Candle from NEOM Organics and WOW… it smells incredible! The scent is the perfect combination of lavender, jasmine and rosewood to help you feel more relaxed in your body and mind.
The candle burns for a total of 35 hours and retails for £35.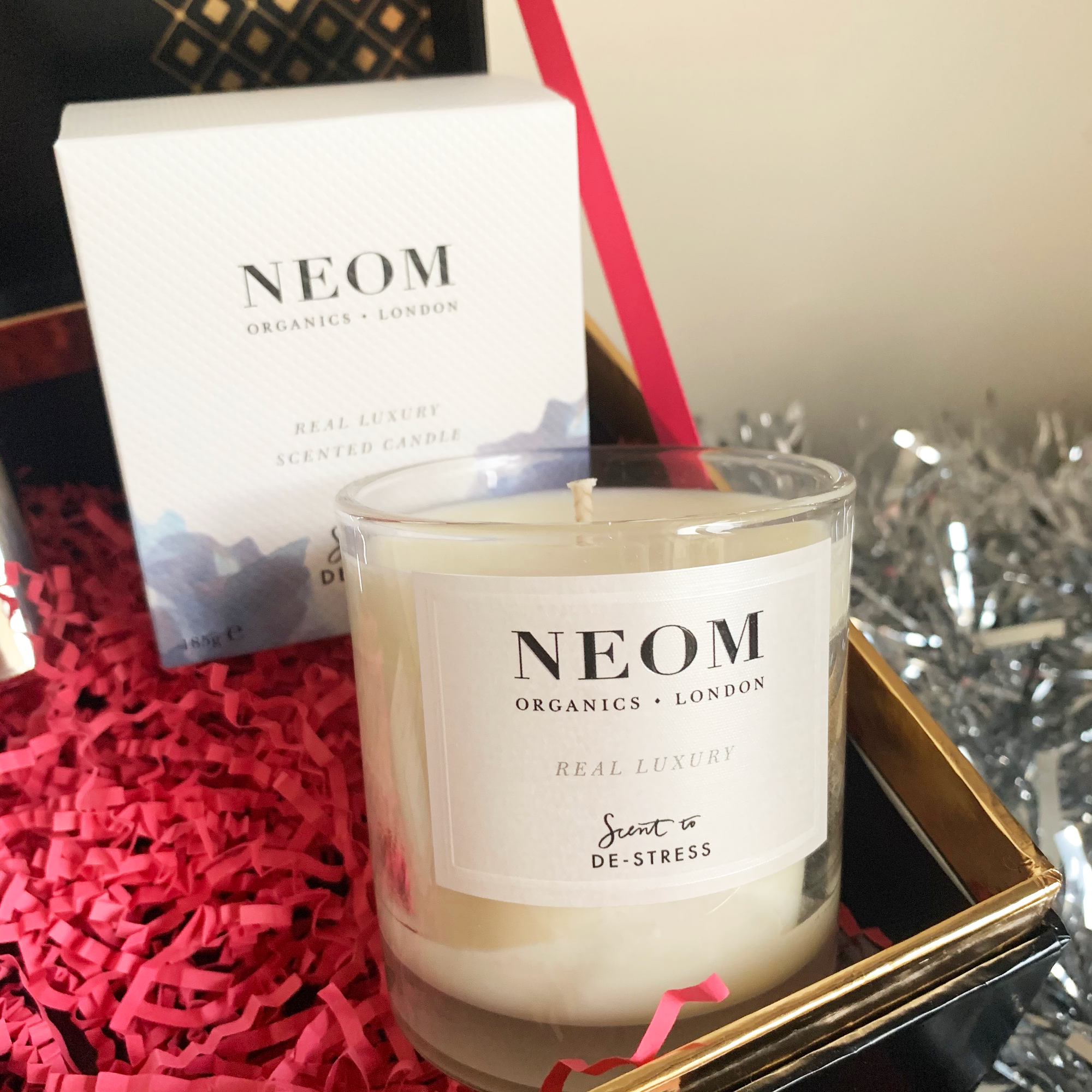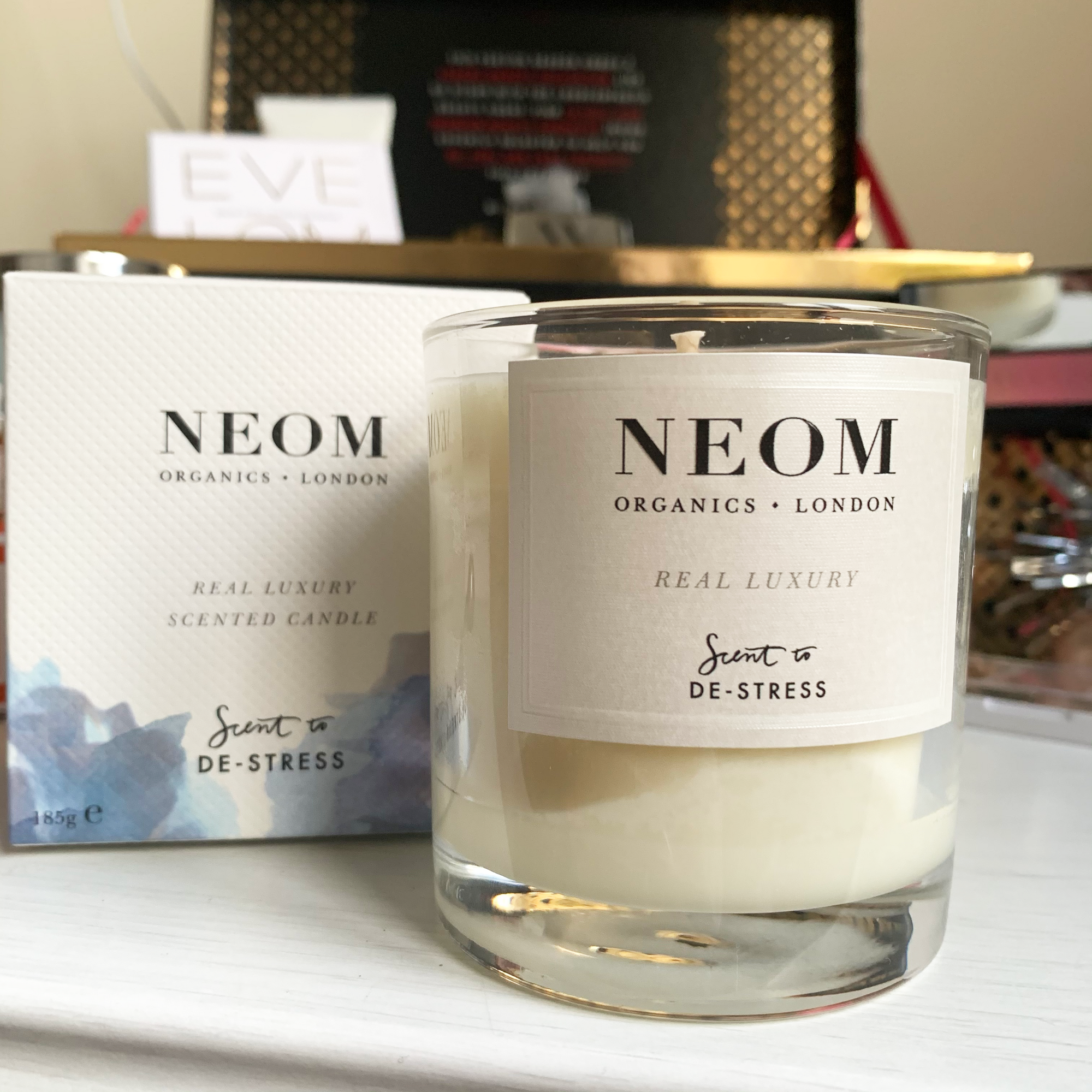 6. COLOR WOW – DREAM COAT SUPERNATURAL SPRAY
Worth £25
If you have colour treated hair, or you suffer from frizziness or general fly-aways, this product from Colorwow aims to solve it and give you silky smooth hair.
When exposed to heat, the Dream Coat Supernatural Spray works to tighten the hair strands to create an ultra smooth finish without making hair look or feel greasy. Apply to damp hair before drying with the hairdryer to get the best results! The ColorWow Dream Coat retails at £25 – a bargain for super silky smooth hair in my opinion.
My bottle leaked slightly in the Chest which is why it looks a little sticky with fingerprints!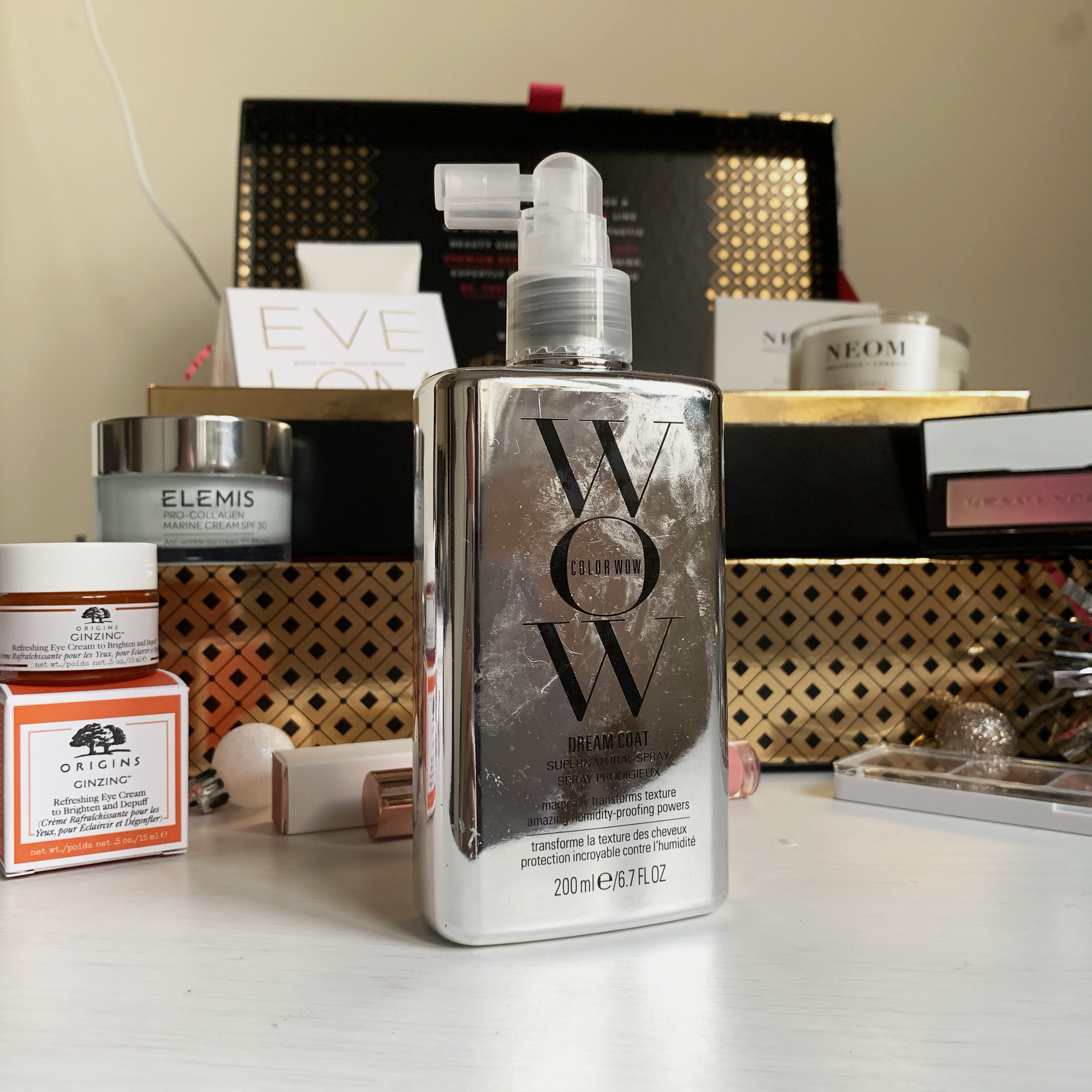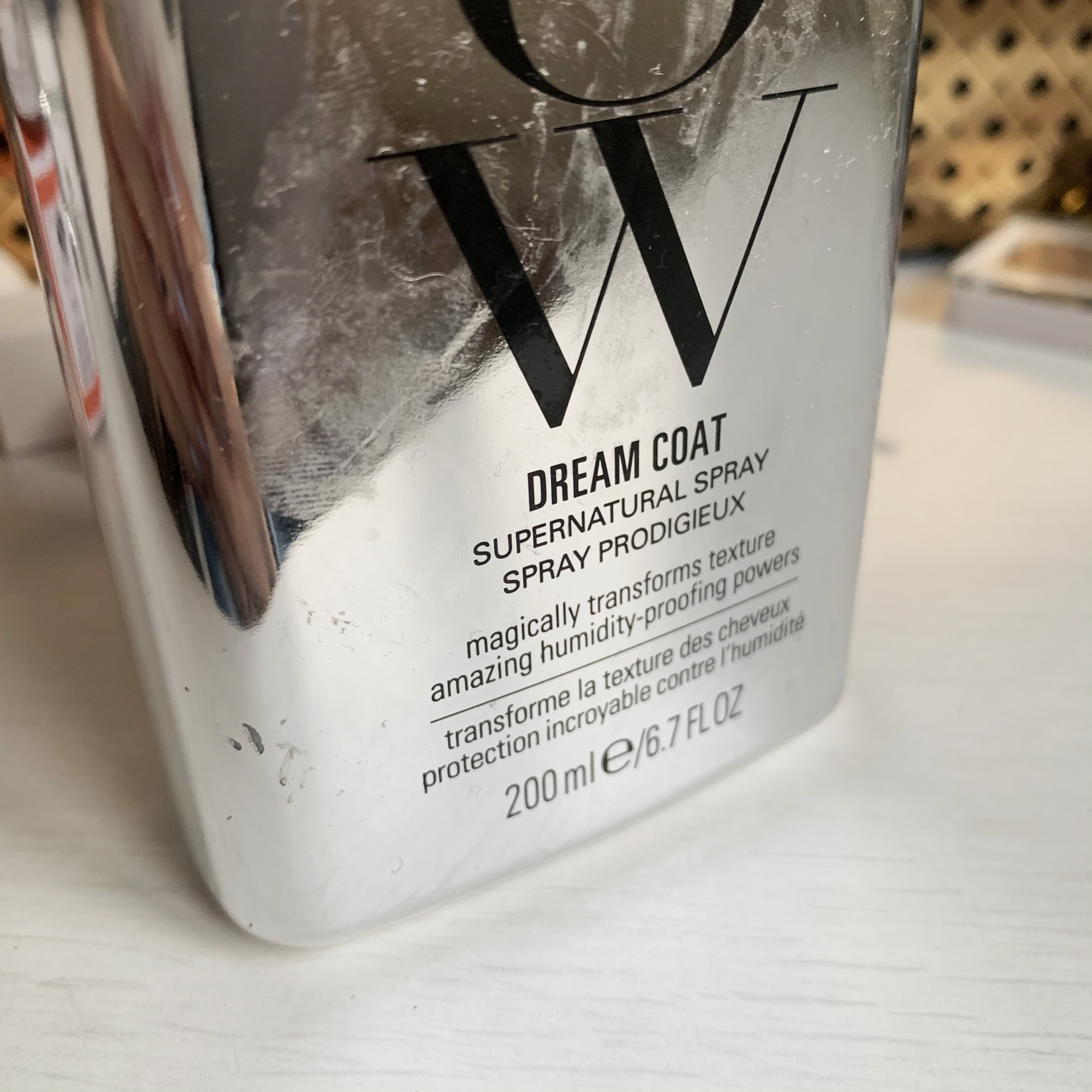 7. PAI SKINCARE – ROSEHIP BIOREGENERATE OIL
Worth £24
Keeping your skin in perfect condition when the weather is changing can be tricky.. this is where oils like the Rosehip Bioregenerate Oil come in… This oil contains organic Rosehip Fruit and Seed oil and works to deeply condition the skin, restore balance and also regenerate the complexion. It's an overnight oil so apply before bedtime and wake up to beautiful skin in the morning.
The PAI skincare Rosehip Oil retails for £24.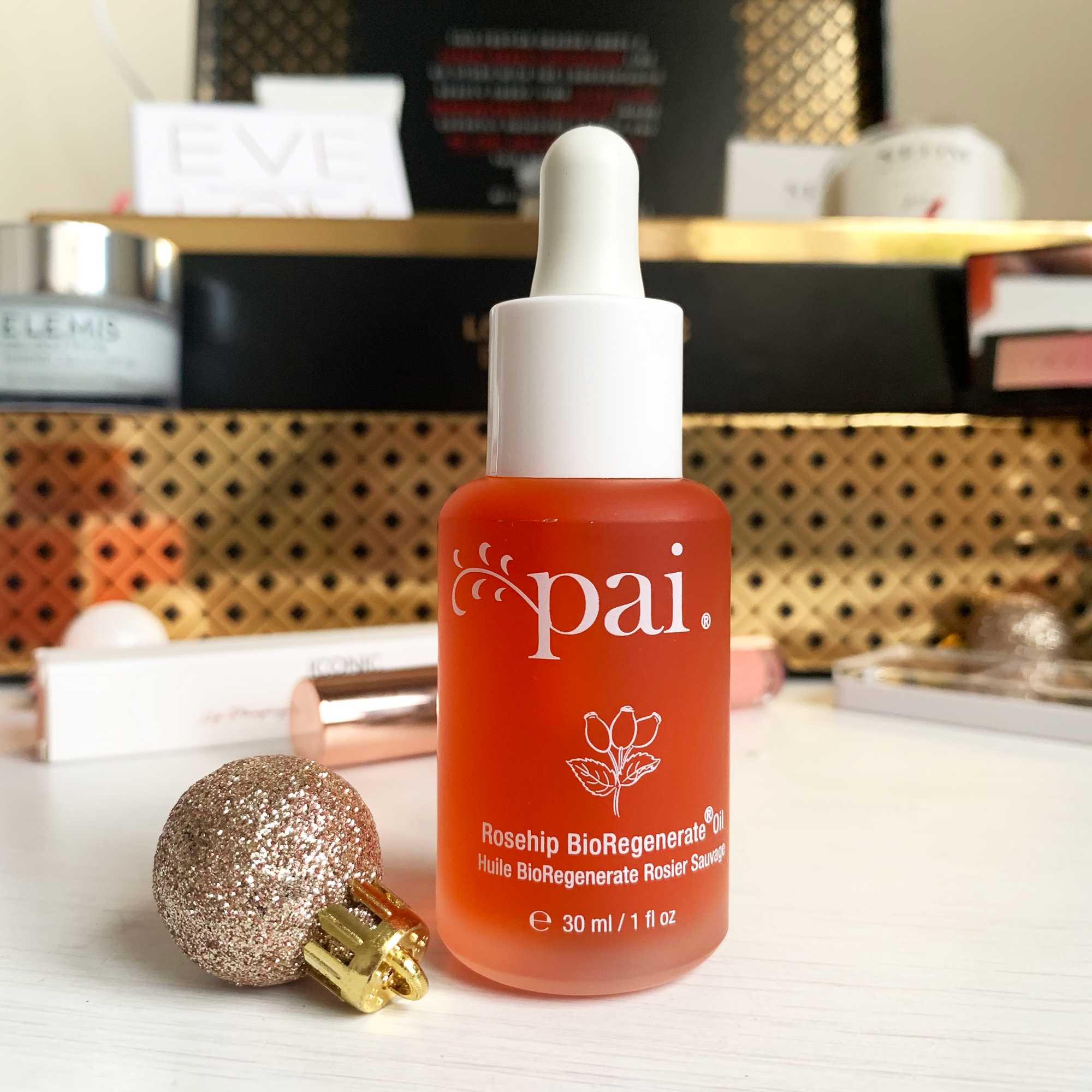 8. AURELIA PROBIOTIC SKINCARE – CELL REPAIR NIGHT OIL (30ML)
Worth £38
Similar to the previous product, the Aurelia Cell Repair Night Oil is another overnight oil, but this one also works to protect the skin against environmental aggressors with Omega's 3, 6 and 9 in it's formula. It also works to brighten dull complexions and make the skin look more luminous.
The Night Oil is scented with lavender, rose and mandarin which is the perfect combination to help you relax, fall asleep and feel ready to take on the day when you wake up.
The Aurelia Cell Repair Night Oil retails at £38.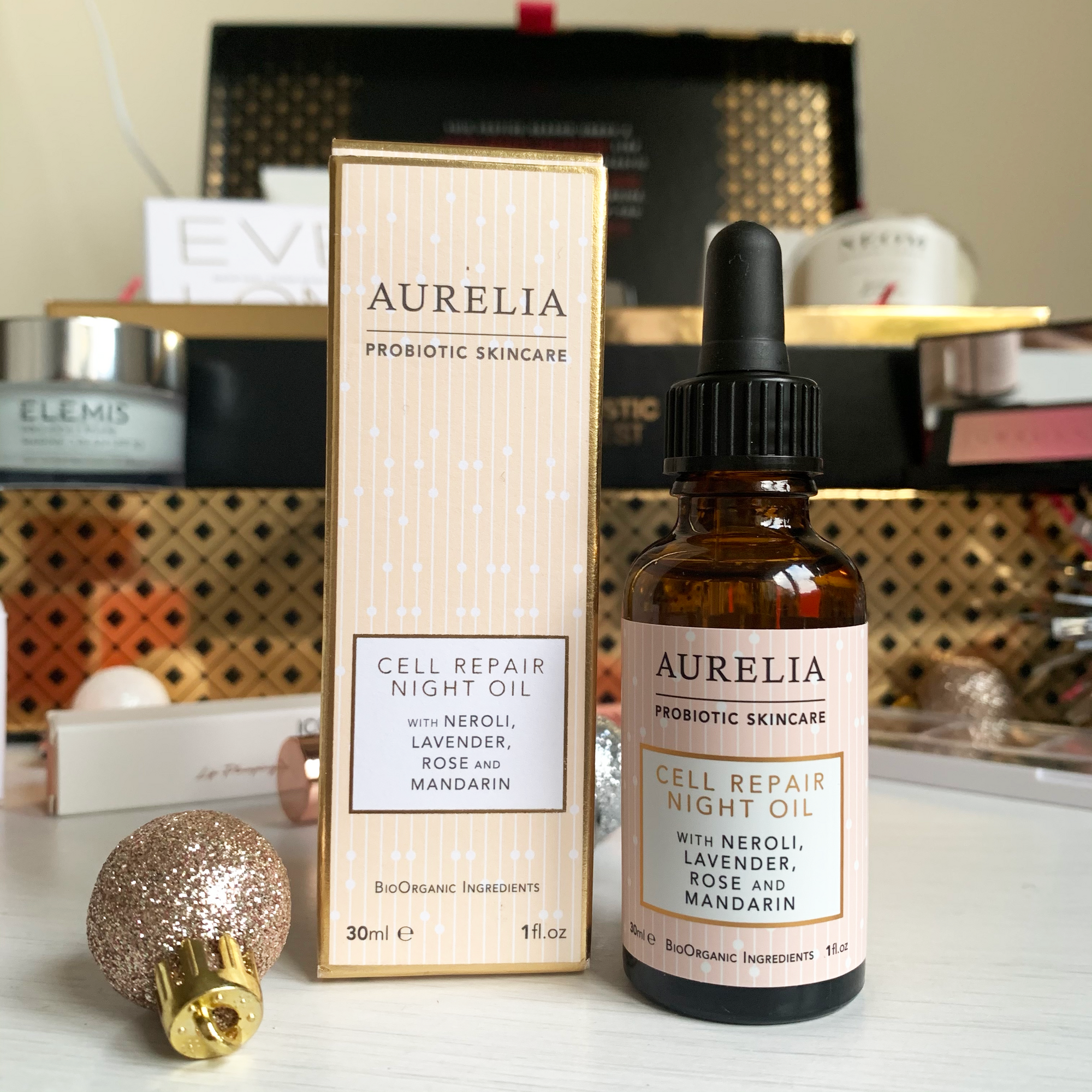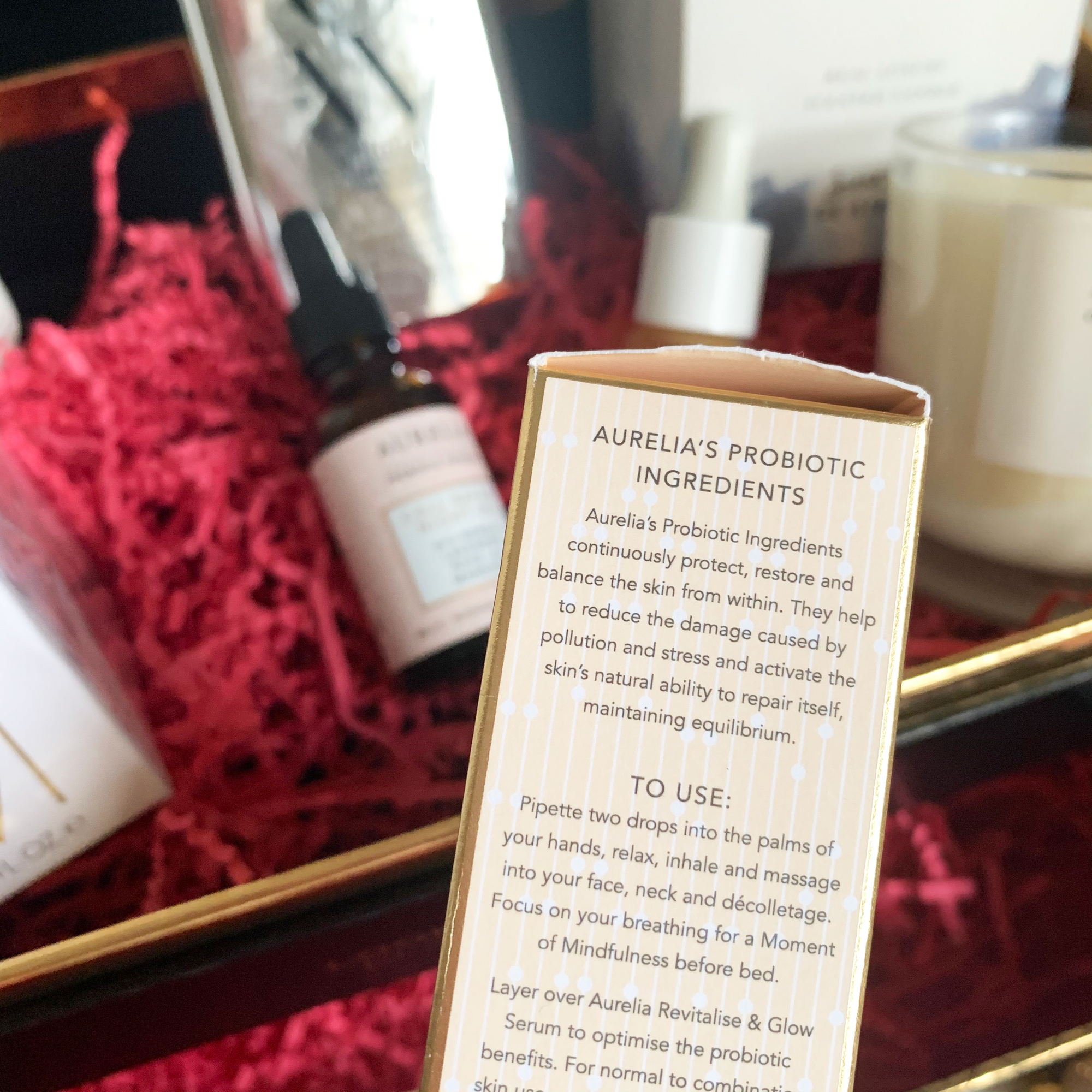 9. ESPA – OPTIMAL SKIN PROCLEANSER
Worth £32
An iconic skincare brand with an incredible product – the Optimal Skin Pro Cleanser from ESPA. Not only is this a cleanser, but a 3-in-1 product which also works to remove makeup and gently exfoliate.
The Moringa Seed extract works to remove makeup leaving skin fresh and clean whilst the jojoba seeds gently exfoliate and the Pumpkin enzymes remove the dead skin cells. An all round incredible product, it retails for £32.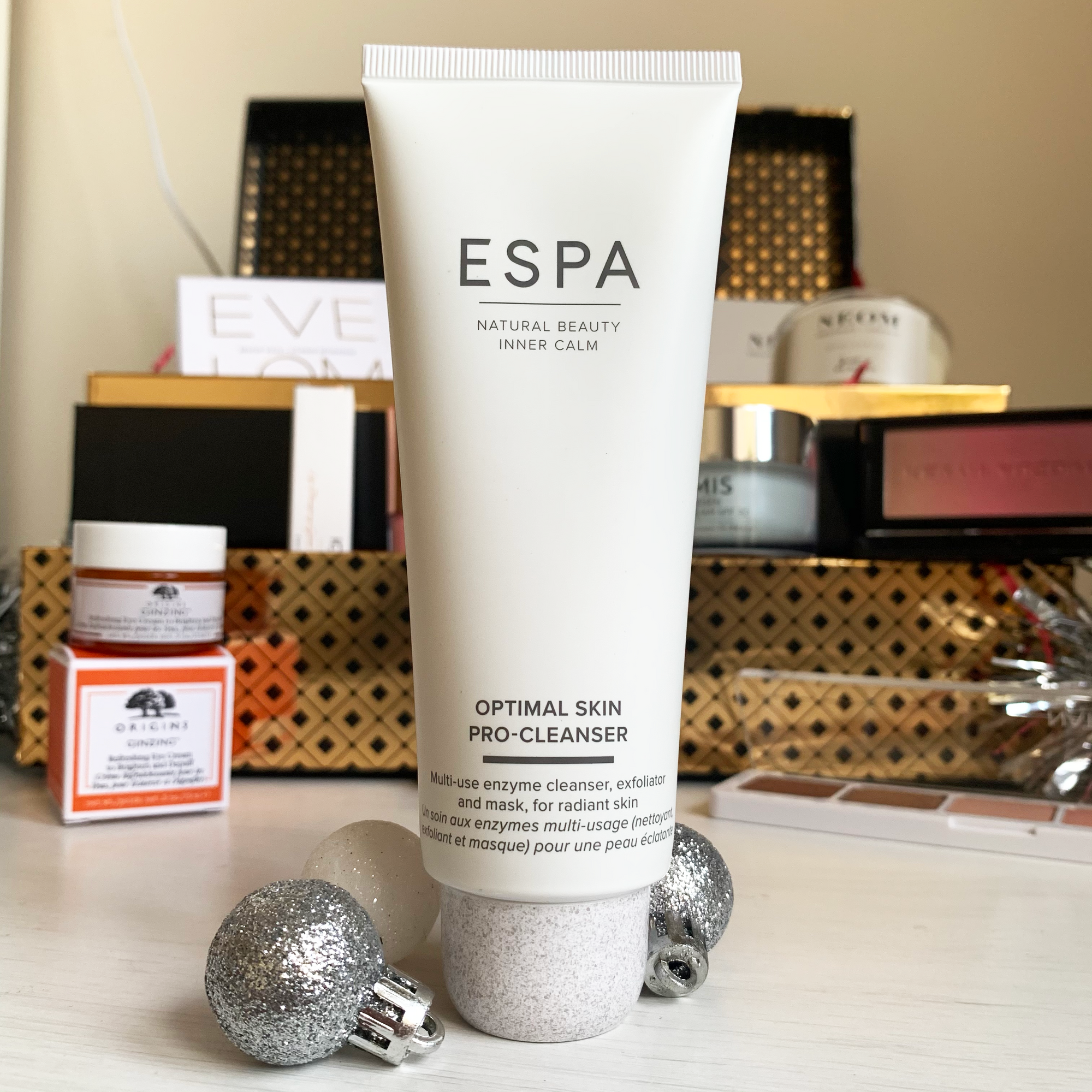 10. ICONIC LONDON – PLUMPING LIPGLOSS (NEARLY NUDE)
Worth £19
The final makeup product in the Beauty Chest is from another incredible brand, Iconic London. The Plumping Lipgloss is in the shade Nearly Nude and is a gorgeous pale pinky nude shade – just enough colour to give your lips a warm glow whilst also plumping the lips! It contains Aloe Vera and Green Coffee Oil to nourish the lips and Menthol and Fescolat which enhance the plumpness of the lips (and add the incredible scent!).
The Iconic Plumping Lipgloss retails at £19 and is available in several different colours.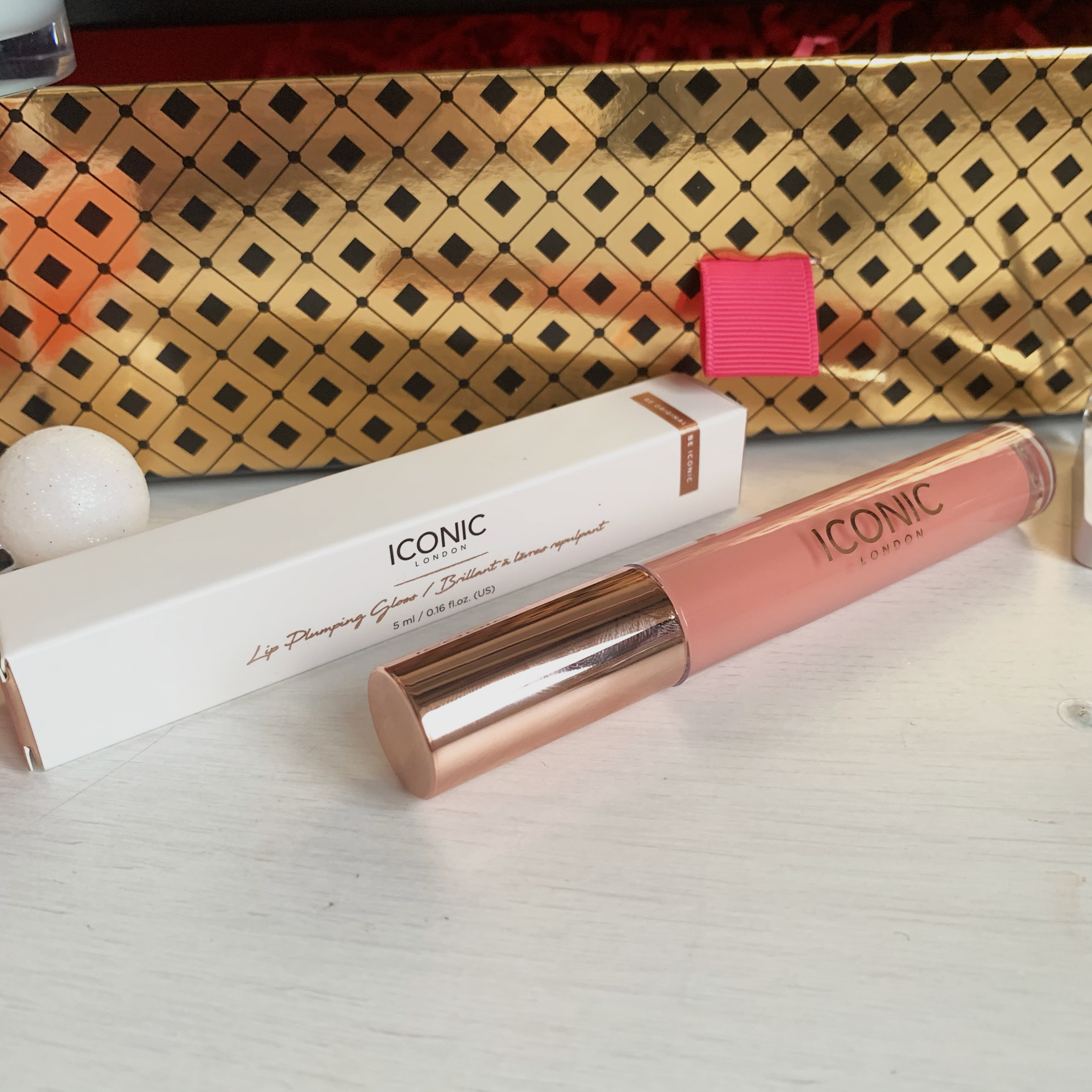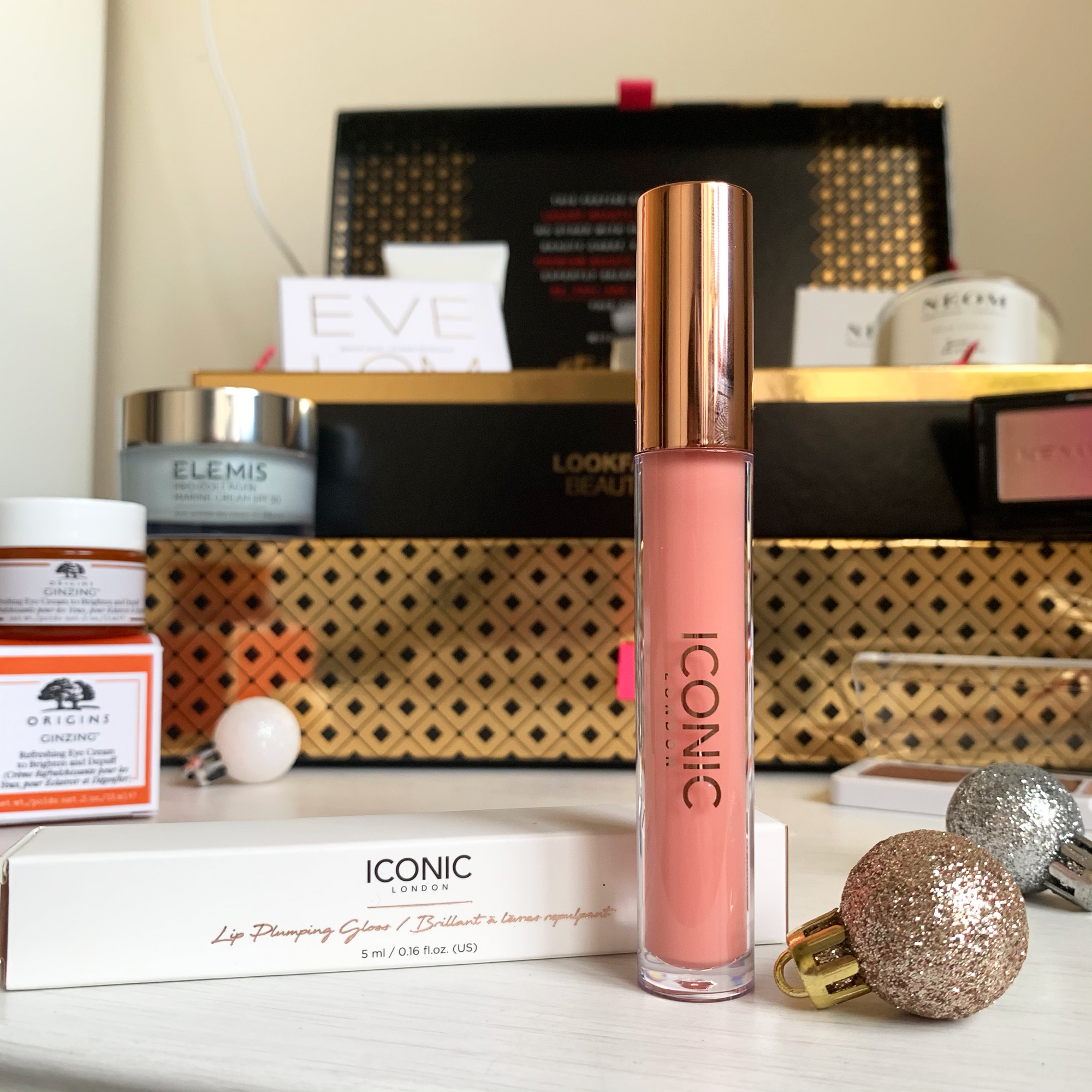 11. ORIGINS – GINZING REFRESHING EYE CREAM
Worth £23
Last but definitely not least is a product for the eyes – The Origins Ginzing Eye Cream works to depute the eye area, reduce signs of tiredness and leave the eye area looking brighter (helping you look more awake!). It contains coffee beans, magnolia extract and also ginseng and retails for £23.