If you enjoy luxury skincare but don't always like the price tag it comes with, this Limited Edition Beauty Box is exactly what you need. Look Fantastic have put together the Idol Collection Beauty Box made up of 7 luxury skincare products and worth a huge £192 and they've made it available for only £95. That's a saving of almost £100!
Three of the products are full sized and the other four are deluxe minis so you can mix up your skincare routine and add a little luxury at every stage, for a fraction of the price.
And when's a better time to change up your skincare routine than the new year?
If you're already a subscriber to the Look Fantastic Monthly Beauty Box you can also get an additional £15 discount making the box only £80 (the code has been emailed to you!). If you're not yet a subscriber but you'd like to subscribe and also get this box at a discount, pop a monthly subscription in your basket along with this box and use discount code BBNSUBIDOL to get your discount.
Here's what you can find inside the Idol Collection Beauty Box from Look Fantastic:
1. MURAD AHA/BHA EXFOLIATING CLEANSER (200ML)
Worth £38
Step 1 in your new skincare routine is this Exfoliating Cleanser from Murad. It's a triple action exfoliator which blends glycolic acid, salicylic acid and lactic acid to remove dead skin cells, reduce dullness and leave the skin looking and feeling smoother.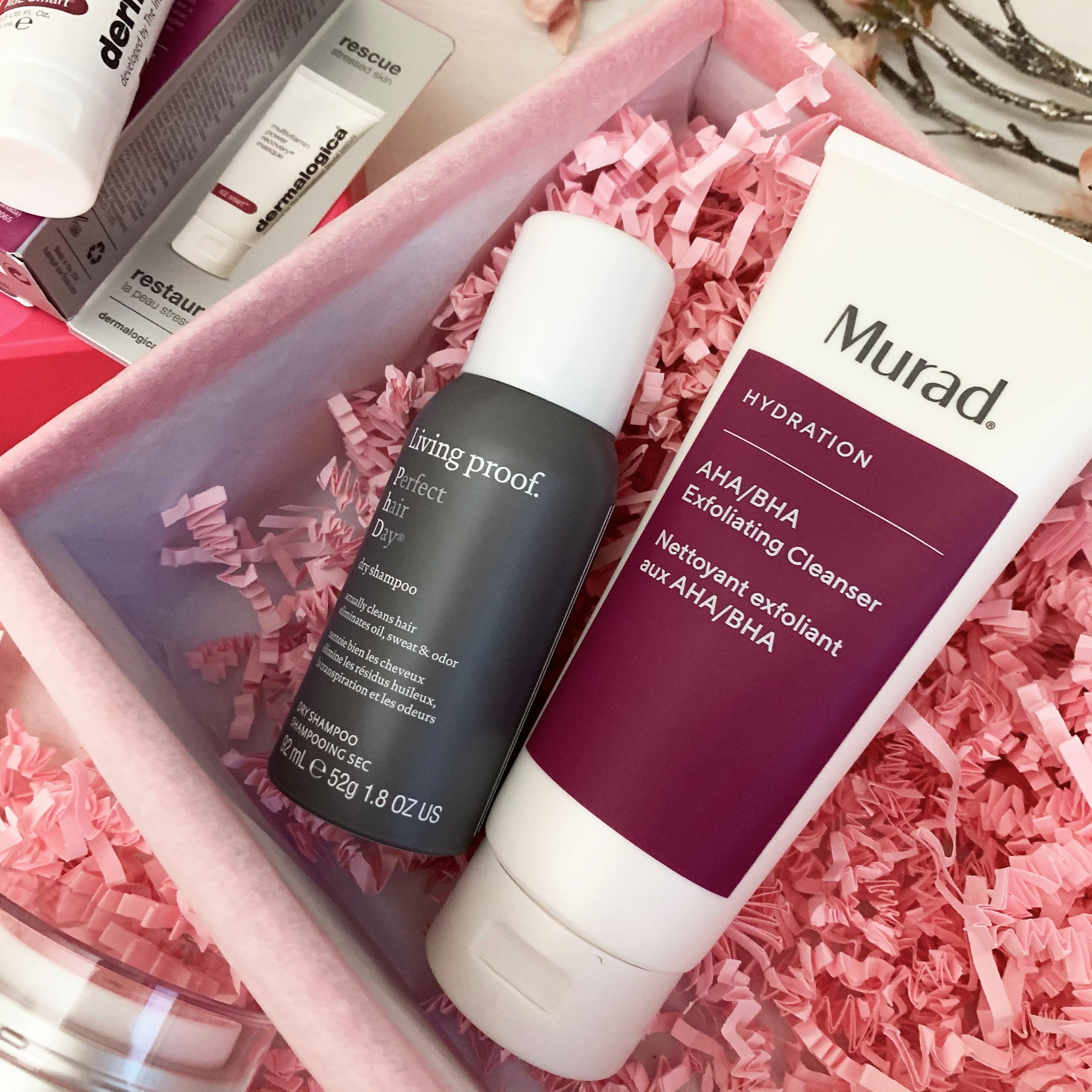 2. REN EVERCALM GLOBAL PROTECTION DAY CREAM (50ML)
Worth £34
Next is a day cream with a difference. The Global Protection Day Cream from REN is a nourishing moisturiser which also combats skin discomfort. It's been formulated for sensitive skin and helps combat premature ageing, leaving the skin hydrated, replenished and protected against free radicals and environmental aggressors.
The box shows this product as being 'Clean to Skin, Clean to Planet' and also details how it's free from paragons, sulphates, detergents, mineral oils, petroleum, synthetic fragrance and a number of other irritants. It's also cruelty free and vegan.
3. MURAD RETINOLYOUTH RENEWAL NIGHT CREAM (50ML)
Worth £70
The retinol Youth Renewal Night Cream is a nourishing moisturiser to apply to the skin in the evening. As the name suggests, it contains retinol which works to reduce lines and deep wrinkles and it's gentle enough to use nightly. It also contains niacinamide and picolinamide which strengthens the skin's barrier and smooths texture too. The cream is said to melt into the skin and leave a supple vibrant complexion.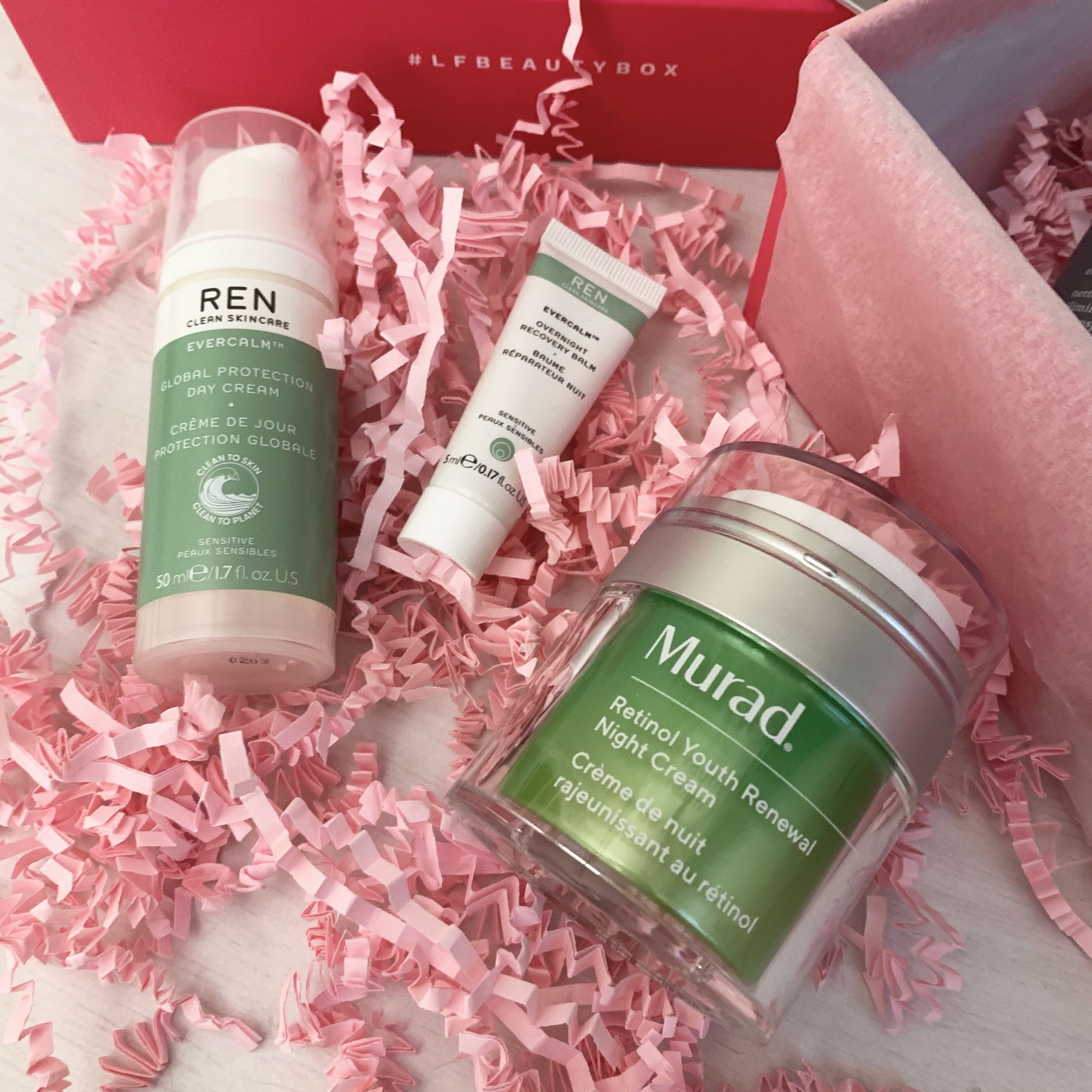 4. REN EVERCALM OVERNIGHT RECOVERY BALM (5ML)
Worth £4
The smallest product in the box is the REN Evercalm Overnight Recovery Balm. It's suitable for sensitive skin and delivers lipids from olive, almond, borage and linseed oils into the skin as you sleep. It also works to support the skin's natural lipid barrier and soothe the skin whilst reducing signs of irritation from dryness.
5. DERMALOGICA AGE SMART MULTIVITAMIN POWER RECOVERY MASQUE (15ML)
Worth £15
The Dermalogica Multivitamin Power Recovery Masque helps to rescue stressed ageing skin and replenish the complexion. If your skin is looking a little lacklustre, the masque acts as a remedy, reducing dullness, dry and dehydrated skin. After cleansing, apply to the skin for 10-15 minutes.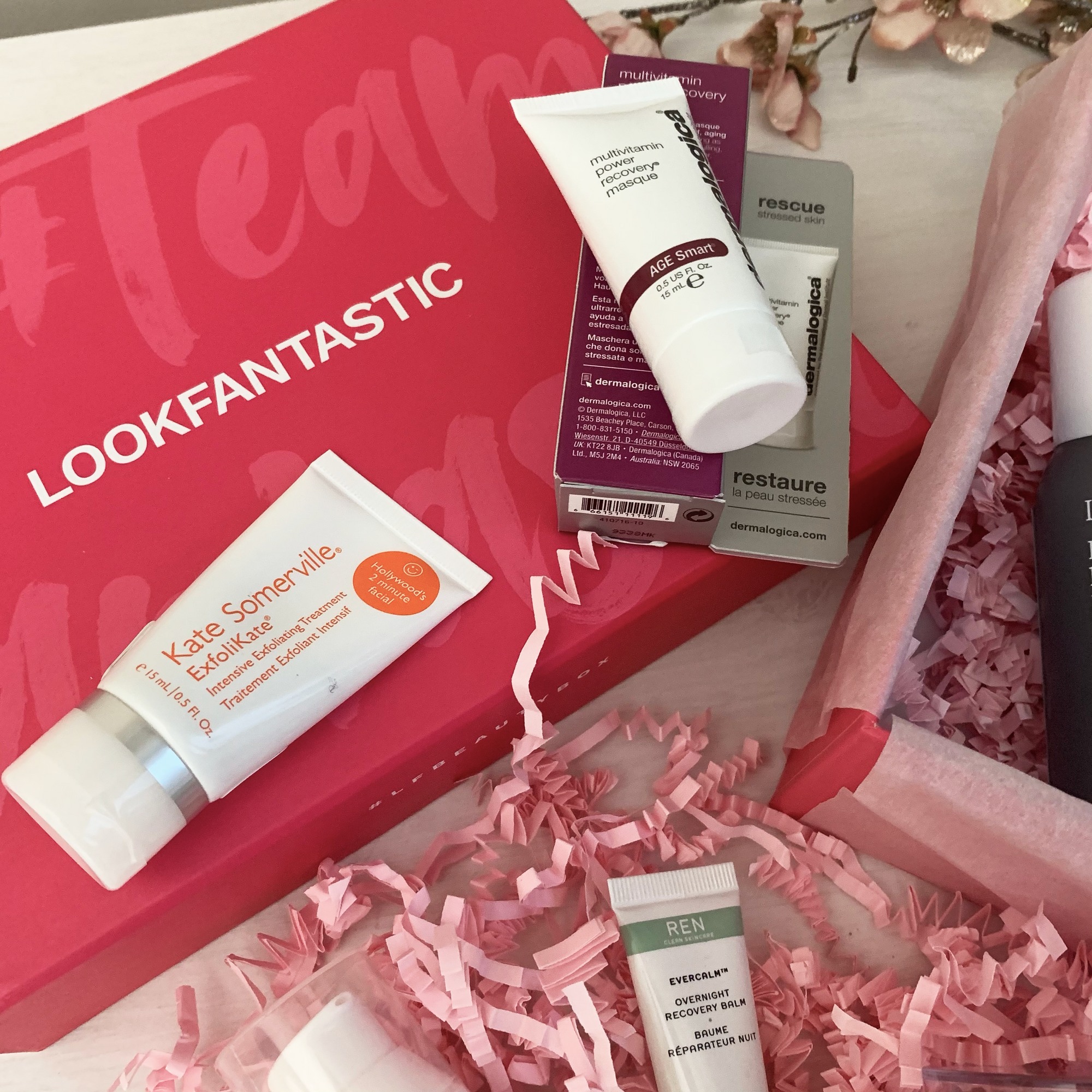 6. LIVING PROOF PERFECT HAIR DAY DRY SHAMPOO (60ML)
Worth £10
Next is a product for the hair from Living Proof. The  Perfect Hair Day Dry Shampoo is more than just a regular dry shampoo – it actively cleans the hair too. Other dry shampoos often absorb some of the grease to make the hair appear cleaner, but this Dry Shampoo works to clean the hair to let you get a few extra days before washing! It's the perfect texture to add more volume to the hair too.
7. KATE SOMERVILLE EXFOLIKATE INTENSIVE TREATMENT (15ML)
Worth £21
The final product in the Idol Collection Beauty Box is from a brand which is new to Look Fantastic and will be launching on their site soon – Kate Somerville. Those who pick up this box will be the first to get their hands on the ExfoliKate Intensive Treatment, also known as Hollywood's 2 minute Facial. The treatment is to be used once or twice a week for only 2 minutes at a time and it works to remove dead skin cells revealing fresh radiant skin using a combination enzymatic and physical exfoliants.
You can pick up the Look Fantastic Idol Collection Beauty Box here for £95.