This month you will receive one of two box designs from the 'Wild Thing' edit, a leopard print or zebra print box. And once again Glossybox have spared no details when it's come down to designing the box. The matching tissue paper and design inside the box all matches the theme perfectly.
Both boxes are very similar and are packed with 5 full sized products – no mini's this month!
I received the Zebra design box so my box colour theme was black and silver. The products in the box also carry the Wild Thing theme through the box with their colours and packaging design. So let's take a look at what I received inside my Wild Thing Glossybox.
1. STEVE LAURANT EYESHADOW PALETTE
Full size – worth £31
If you've been subscribed to Glossybox for a while you might remember seeing a couple of lip products from Steve Laurant in previous boxes. I loved the lip products so I was so excited to try out the eyeshadow palette in this box.
And it's just as impressive as I thought it would be! The full size palette holds 9 warm shades in a mix of shimmers and you can create both daytime and evening looks easily.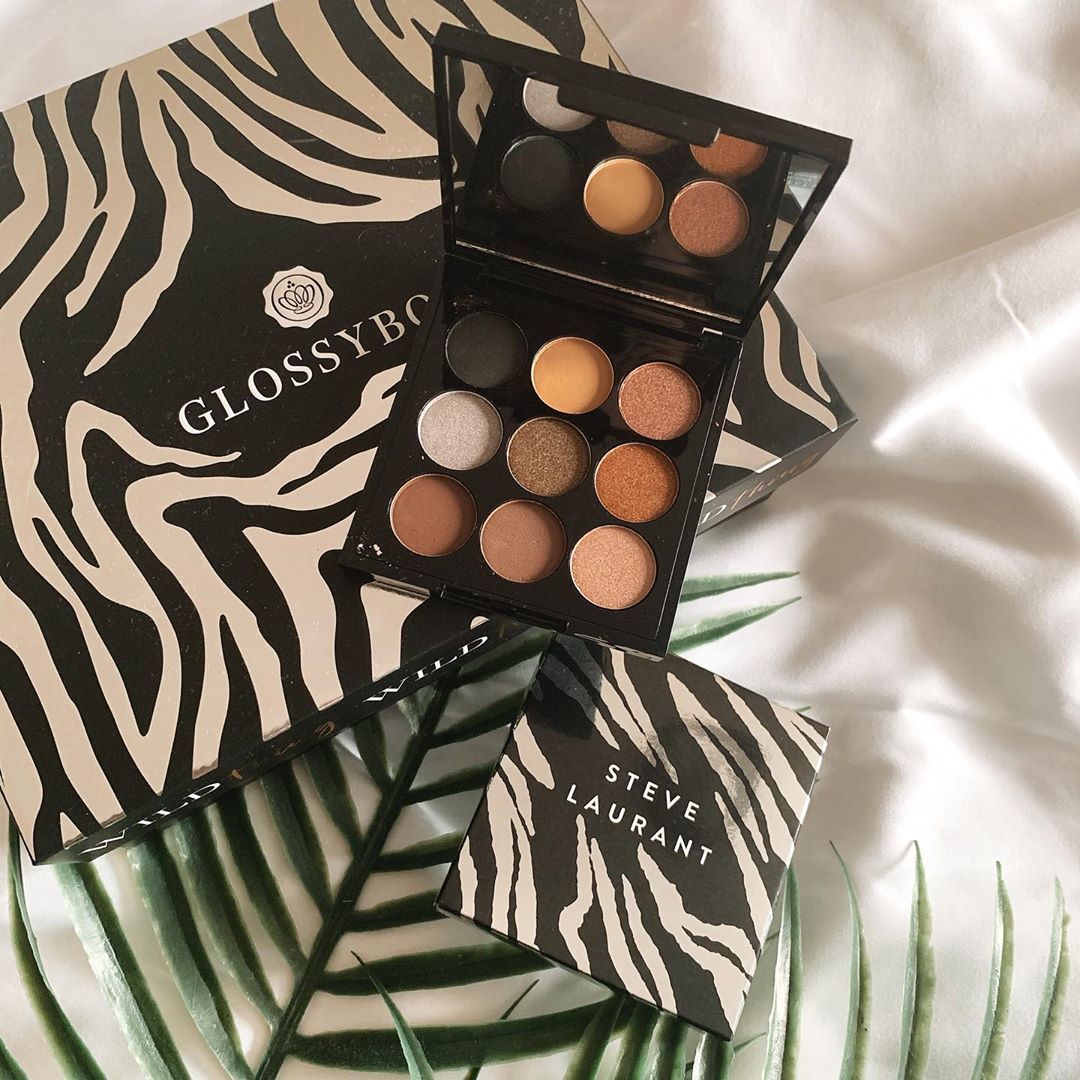 2. SKIN CHEMISTS ROSE QUARTZ LIP PLUMP
Full size – worth £29.99
Next is the Rose Quartz Lip Plump from Skin Chemists. It's an all in one balm and lip gloss to keep your lips hydrated and looking plump all day long. It contains plant extracts and peppermint to stimulate collagen production and increase blood flow to the lips.
So with this you'll not only be covering your lips in a layer of protection from pollution and dirt, but you'll have full, plump lips too. Win win!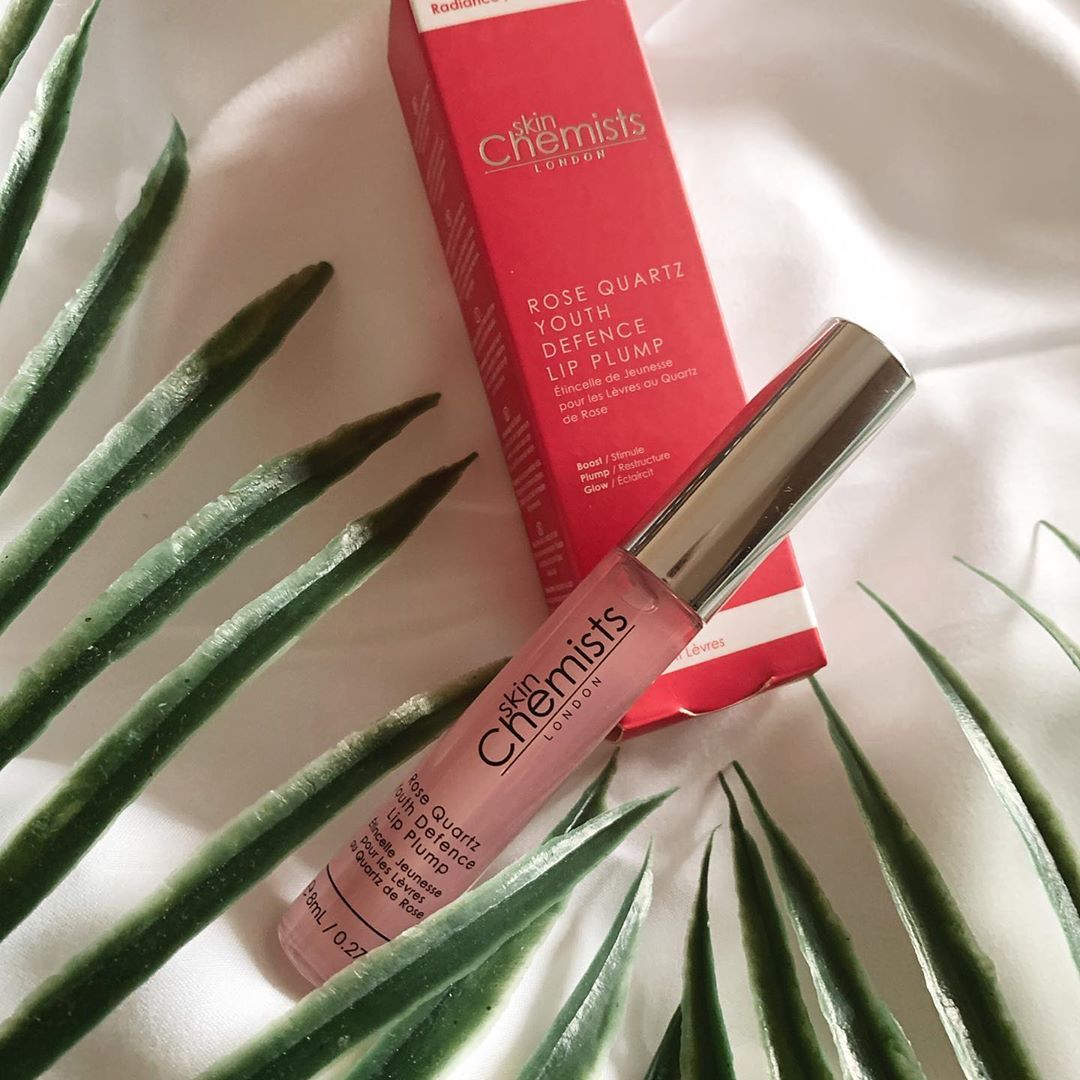 3. OH K! SOS PRINTED SHEET MASK
Full size – worth £4
The next product is definitely in keeping with the Wild Thing Theme of the box! This sheet mask from OhK! Is Dalmatian print! It contains witch hazel, tea tree willow bark and charcoal to give your skin some TLC.
The ingredients work together to calm, tone and balance the skin and give you an overall healthier complexion. I was too excited to try this so I have used it already… and my skin was noticeably healthier looking after using it… plus the mask contains loads of serum so there is plenty to massage into the skin afterwards.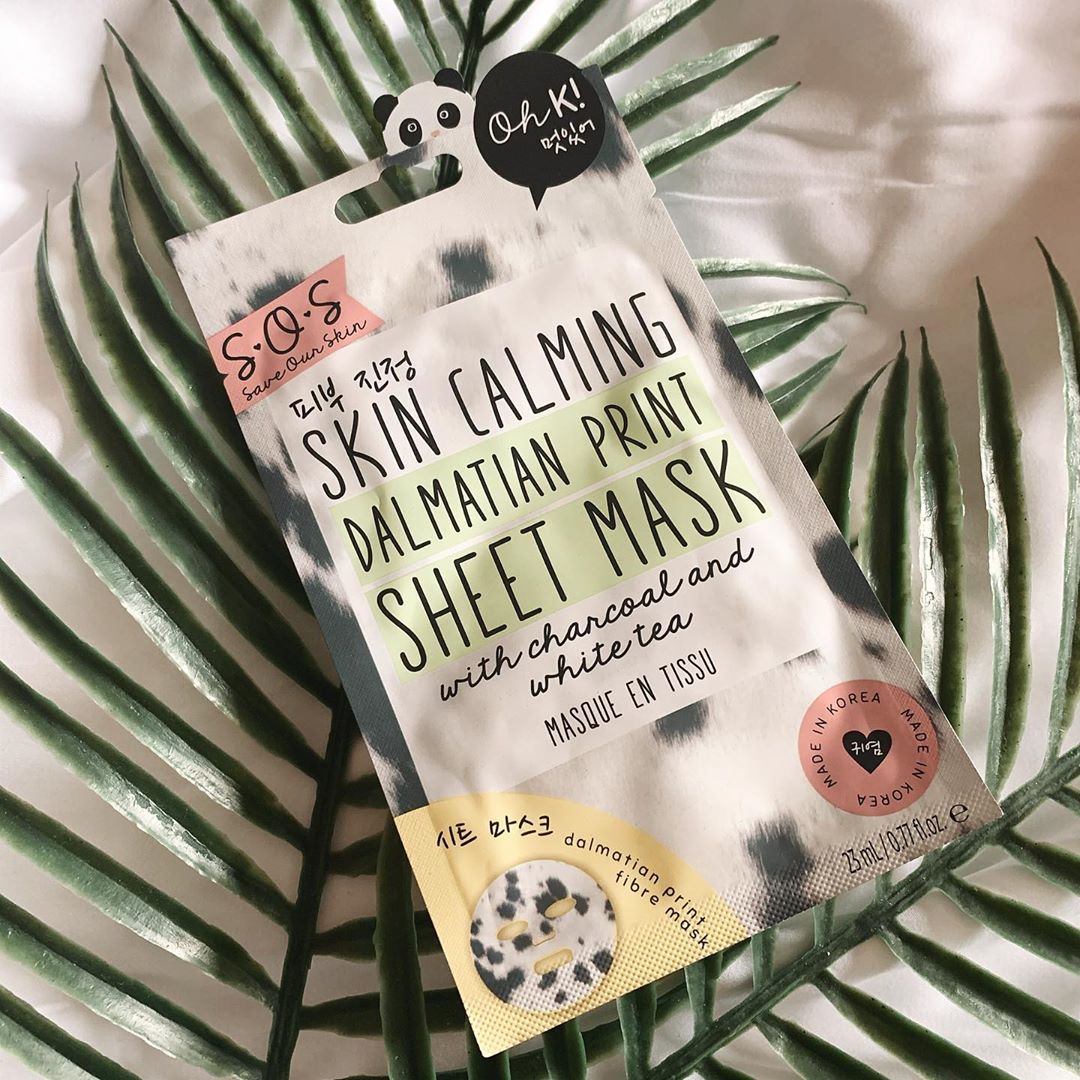 4. MUDMASKY HAIR MASK, SCALP TREATMENT & MIRACLE SHAMPOO
Full size – worth £21
Us blondes may be turning brunette in lockdown but that doesn't mean we can't look after our locks and keep them healthy (and ready to be bleached as soon as the hairdressers reopen!).
This 3 in 1 treatment from Mudmasky is exactly what we need. It cleanses, moisturises, repairs and hydrates the scalp and hair. It contains Moroccan Oil which works wonders on hair so expect nothing less than gorgeous hair when you use this!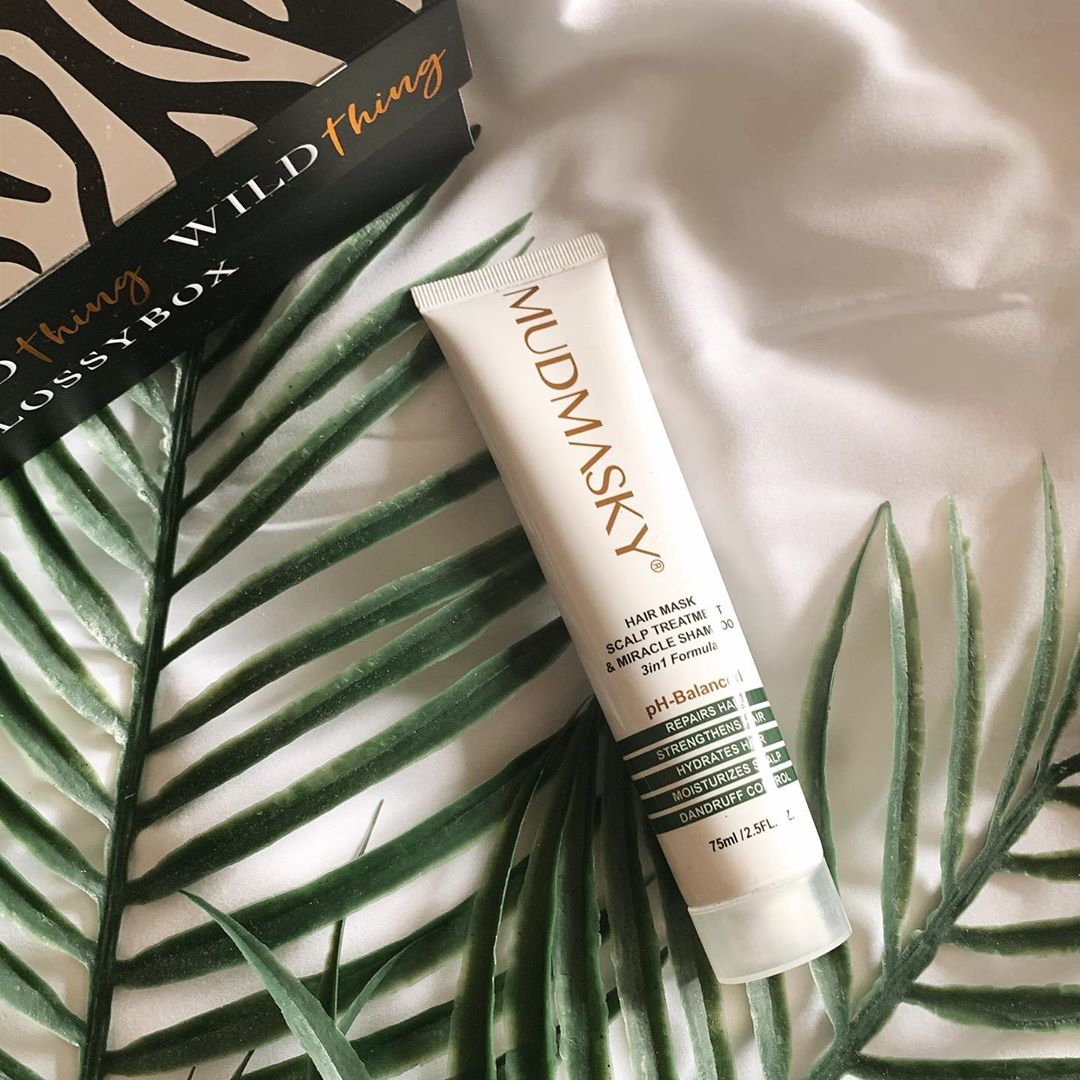 5. ELDORA FALSE LASHES
Full size- worth £5.50
The final products in the box is a pair of false eyelashes from Eldora. This is a new brand which I haven't heard of before but these lashes look incredible so I'm glad I've discovered them! If you receive the zebra box you'll receive one of two sets of lashes.
I received the thicker pair which I'm glad about because I love long thick lashes! The more natural pair would be perfect for the daytime however, so I'd have been happy with either of them!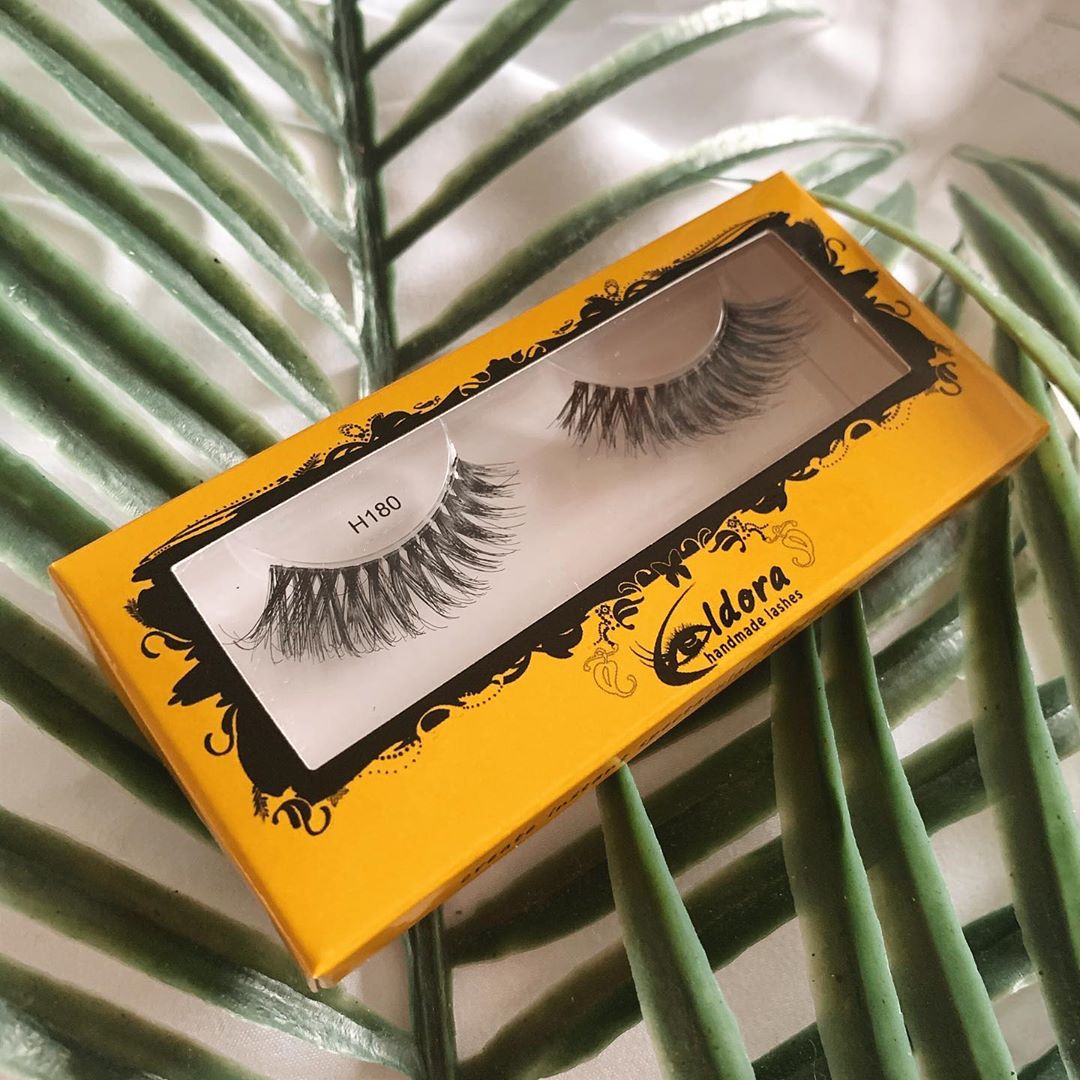 The May box sold out super quickly this month, so if you subscribed to Glossybox after it had sold out, don't worry, you're still receiving an incredible treat! The May mystery box is available for those who purchase the May box from now. The Mystery box is one of the iconic pink Glossyboxes filled with products which total over £50 in value. They're the same price as the regular Glossybox too! Here's a sneak peek of what I received in the May mystery box:
The value in all of the Glossyboxes is insane for what you pay for it! So if you aren't yet subscribed… what are you waiting for? Click here to subscribe and order your first box! You can even use code KTF20 for 20% off your first box, making it only £8!
*This box was gifted to me but this does not affect my opinion of the products.