It's halfway through summer and I received the most beautiful PR package from Pixi Beauty. I say this every time but Pixi always go above and beyond when it comes to PR. The products are always packaged so nicely and often personalised too.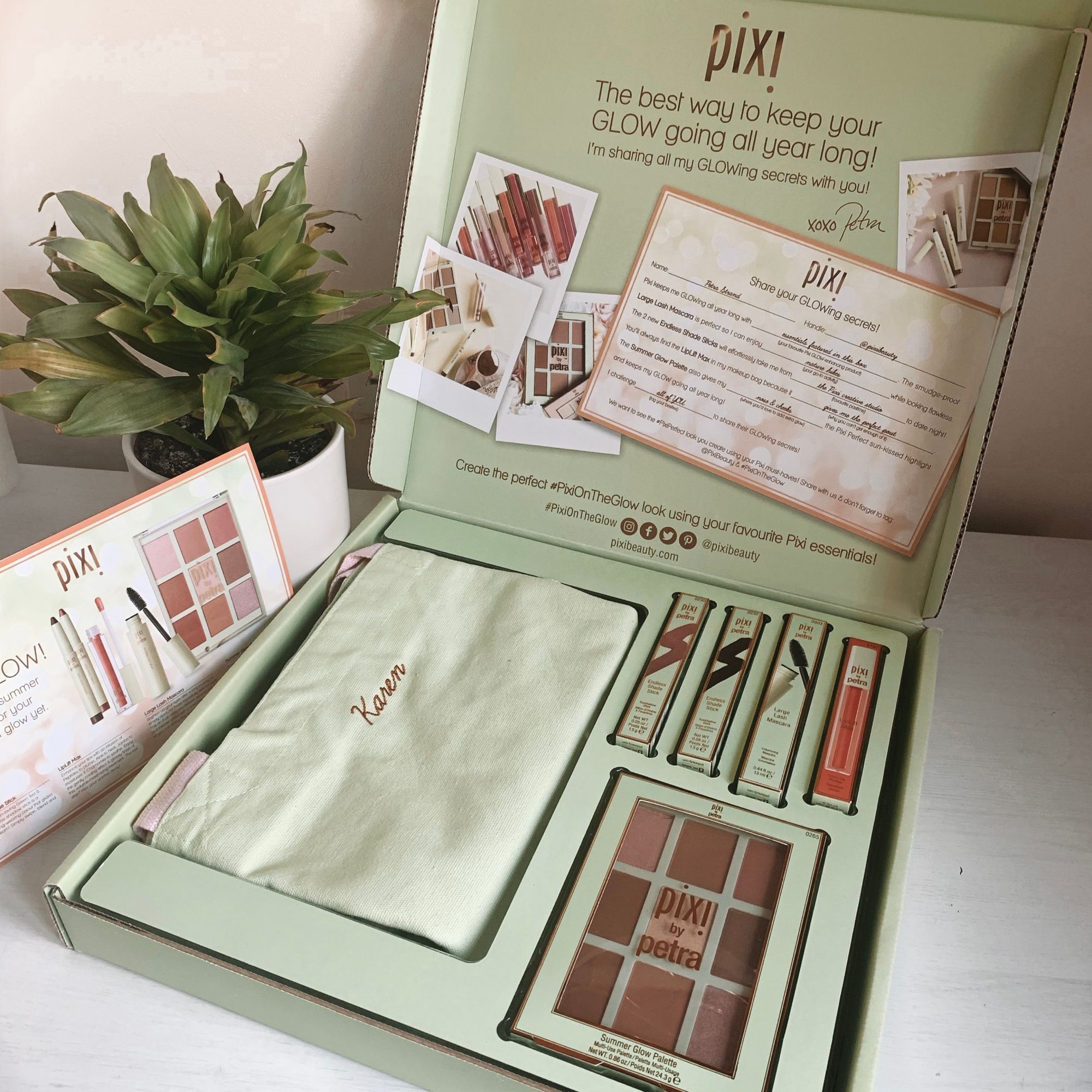 Pixi have put together some of their must-haves for a glowy summer makeup look and paired them with a canvas bag with my name embroidered on it. I love it! If I was going away this summer it would have made for the perfect beach bag!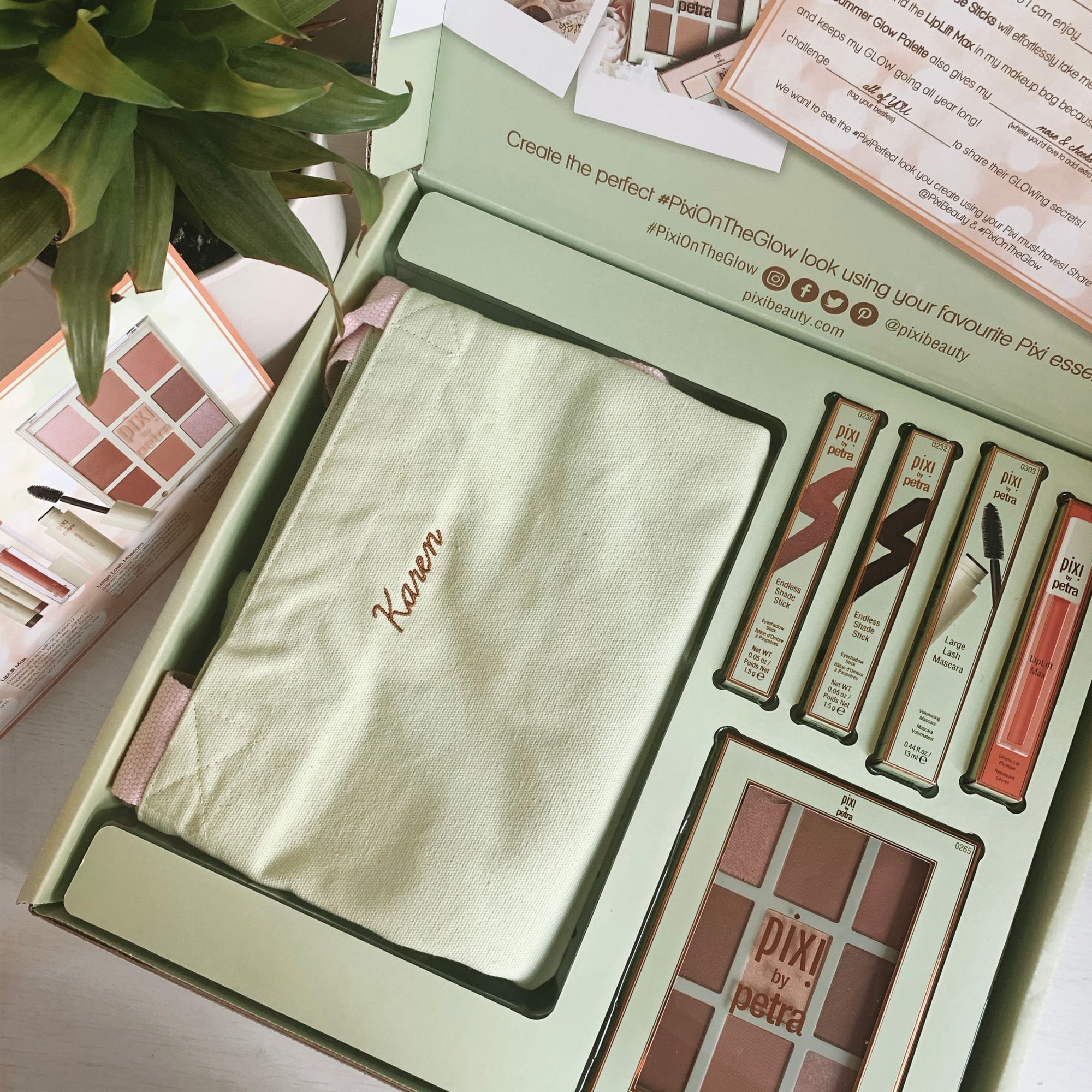 The products Pixi have picked out include a multi-use palette, eyeshadow sticks, a mascara, and eyeshadow crayons. Let's have a look at each of them:
ENDLESS SHADE STICKS
There were two Pixi Endless Shade Sticks in the collection, a bronze shade in 'Copper Glaze' and a deep matte brown shade in 'Matte Cocoa'. They glide smoothly across the skin and blend seamlessly. I find eyeshadow crayons like these a really quick way of applying eyeshadow and getting a flawless finish. Sometimes they can be slightly tacky when applied so I prefer to go over the top with a small amount of powder eyeshadow too just to 'set' them.
The shadow sticks contain Green Tea, Aloe, and Chamomile which explains why they feel so soft on the skin. They're also vegan.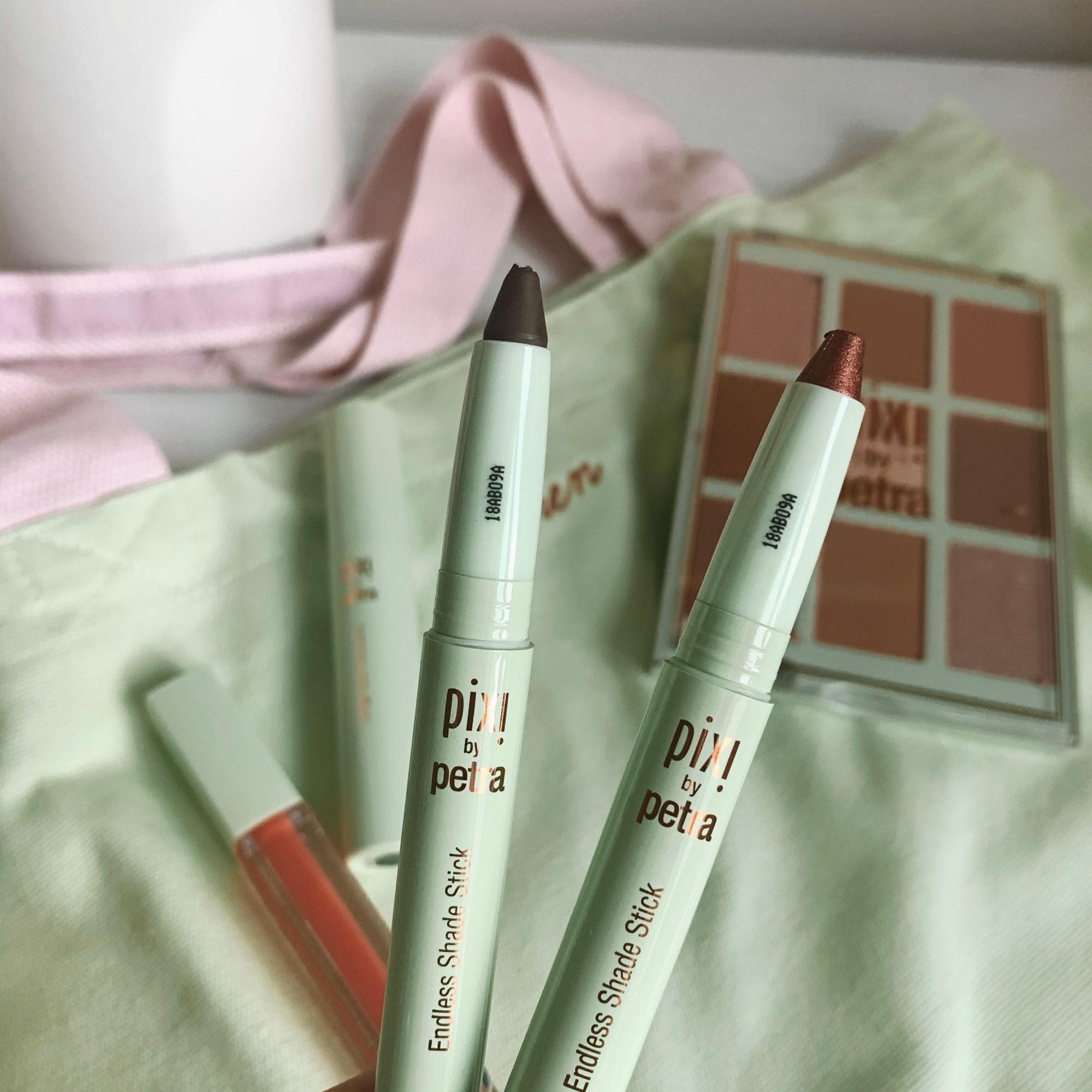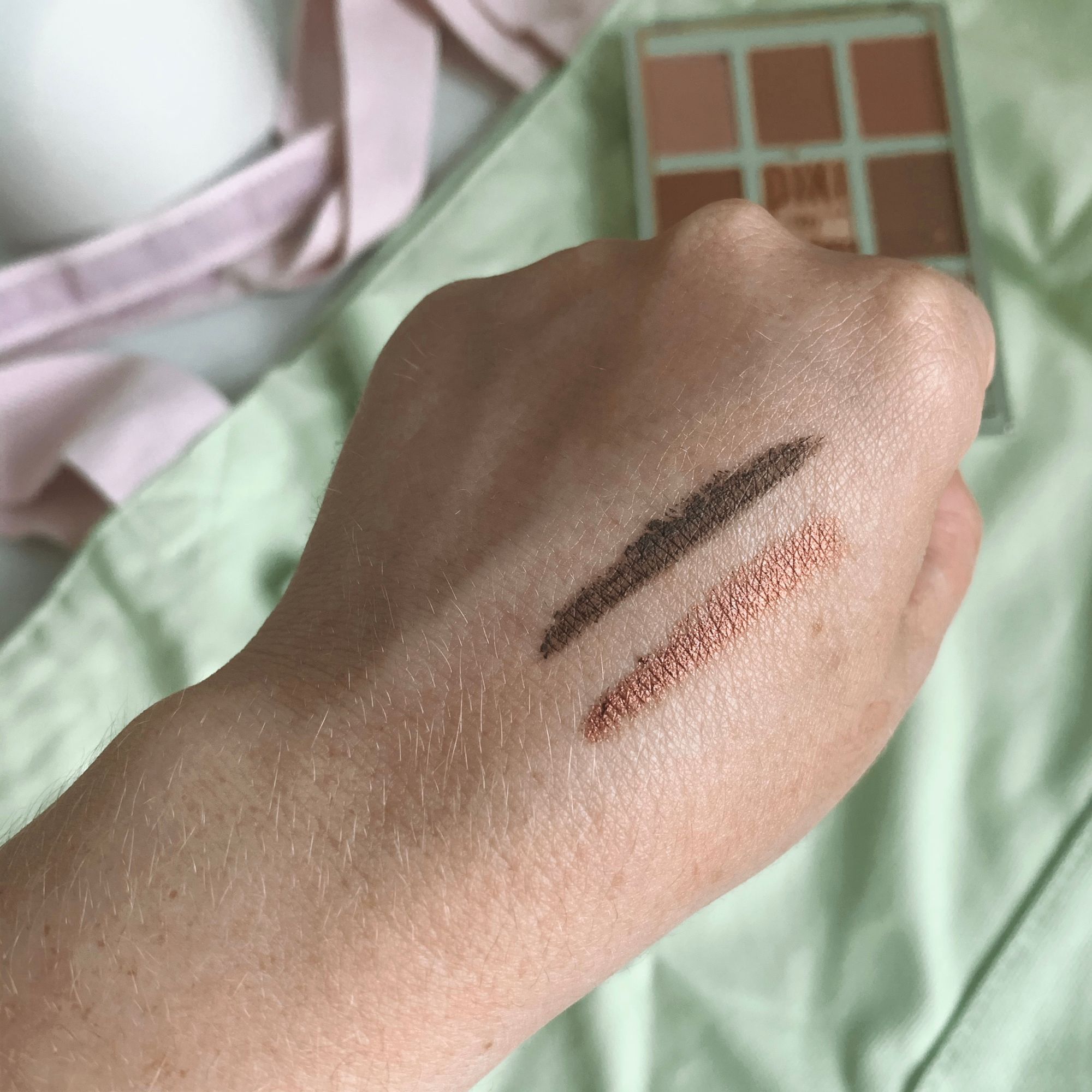 LIP LIFT MAX IN 'SWEET NECTAR'
This gorgeous shade is my go-to in Summer, I think it goes so well with blonde hair and blue eyes so I'm really pleased this shade was included!
The Pixi Lip Lift Max is a hydrating plumping lip gloss that gives the lips the most beautiful pigmented tint.
This looks great worn alone or even over a nude shade lipstick just to add more depth and shine.
LARGE LASH MASCARA
A summer makeup wouldn't be complete without lashes so Pixi have included their Large Lash Mascara. I've never tried a Pixi mascara before and first impressions are definitely positive. The thick head evenly coats the lashes making them super dark and lengthy.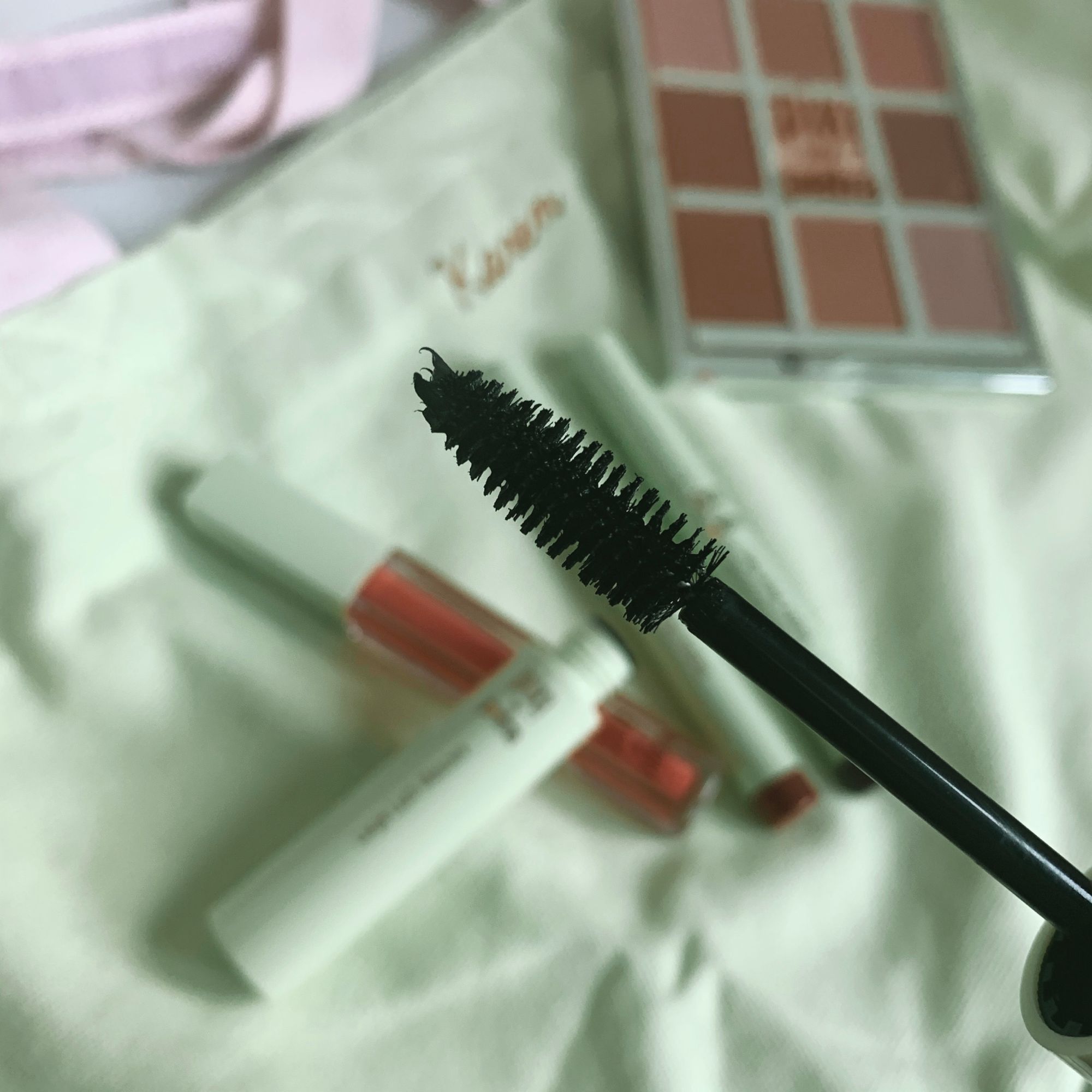 SUMMER GLOW PALETTE
The final makeup product is the Pixi Summer Glow Palette which is a multi-use palette with the prettiest shades. It contains a mixture of shades suitable to be used as eyeshadows, highlighters, and even bronzers (depending on skin tone). The warm-toned palette also includes a mixture of shimmers and mattes.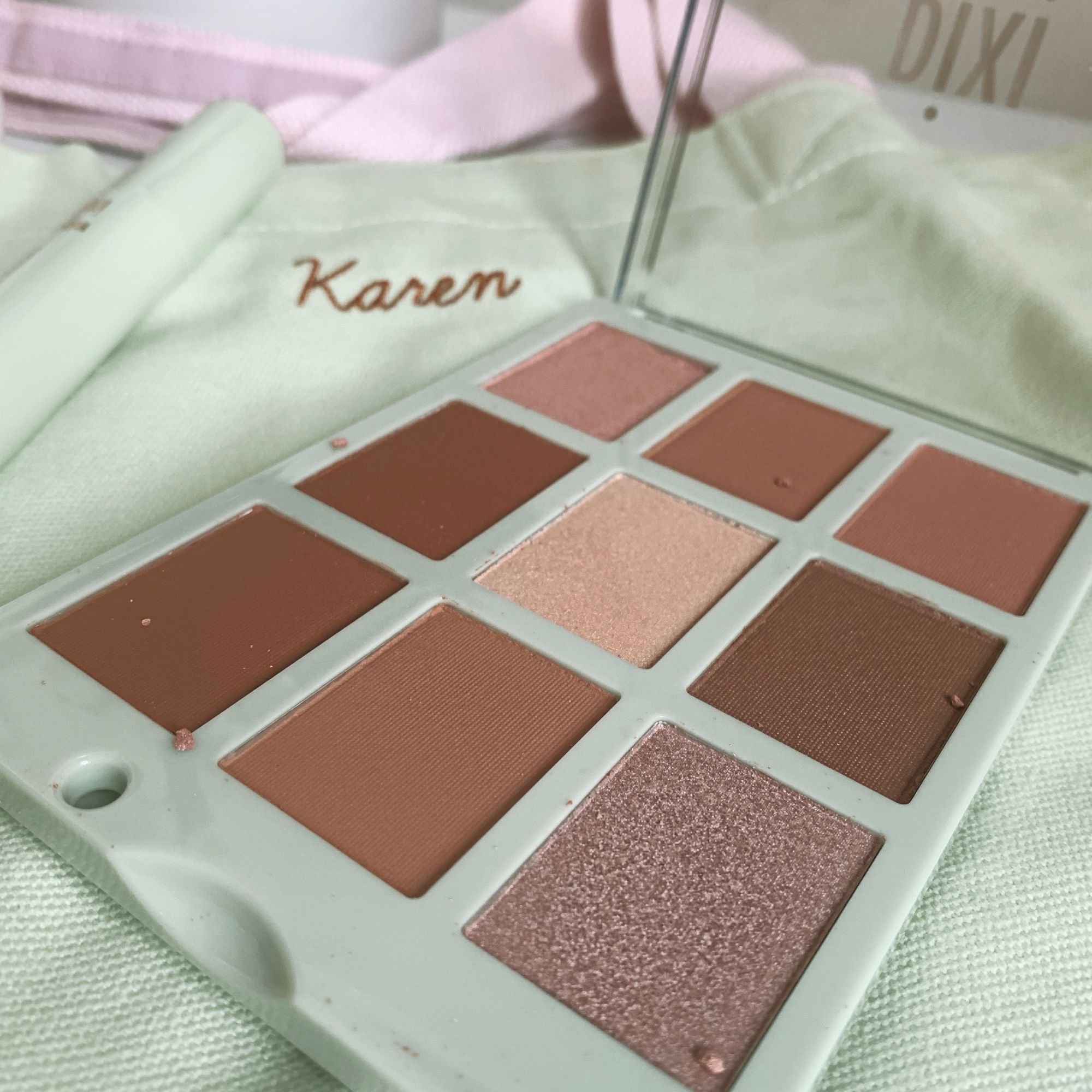 Overall the products Pixi have selected are perfect for creating a summer glowy look and I'd probably say my favourite product is either the Lip Lift Max (I adore the shade) or the multi-use palette!
What's your go-to Summer Glow product? Let me know in the comments!