The sister brand to Pixi Beauty, Pop Beauty is well known for its bold, bright colours, created to let makeup lovers let their creative side out.
POP Beauty have recently added 6 new shades to their popular 'Permanent Pout Lip Paint' collection – and there's something for everyone!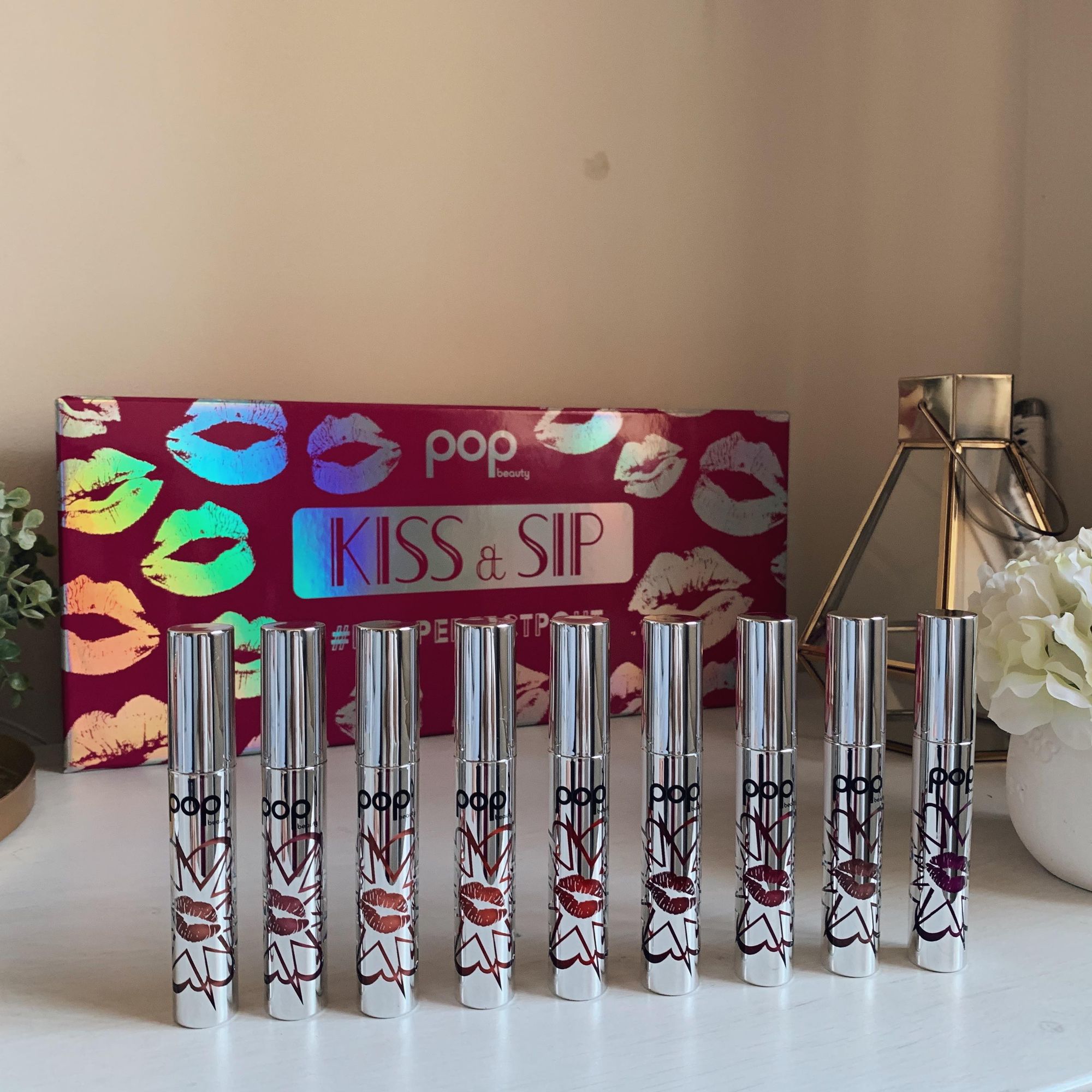 There are now 15 different shades to choose from in the Permanent Pout Collection. The formula is designed to last all day and all night – it literally doesn't budge!
I tried out nine shades from the collection – three fan faves and six brand new shades. The packaging was so nice! The products look super luxurious and deluxe considering they're from such an affordable brand.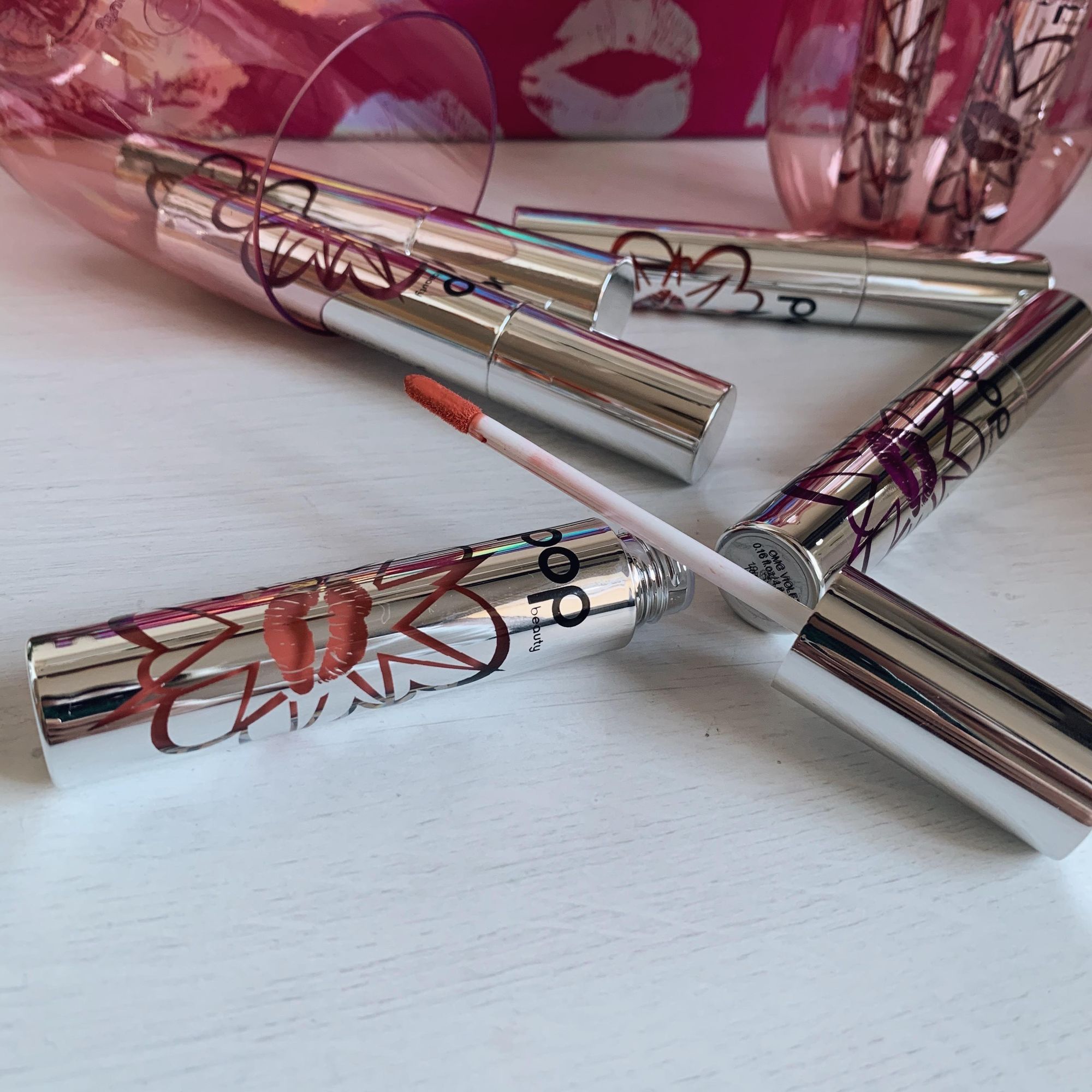 All of the lip paints have a chunky silver tube with the design providing a clear window to view the shade of the lip paint. The applicator itself is a long doe foot and the tube is designed to only allow the right amount of product onto the applicator – not too much.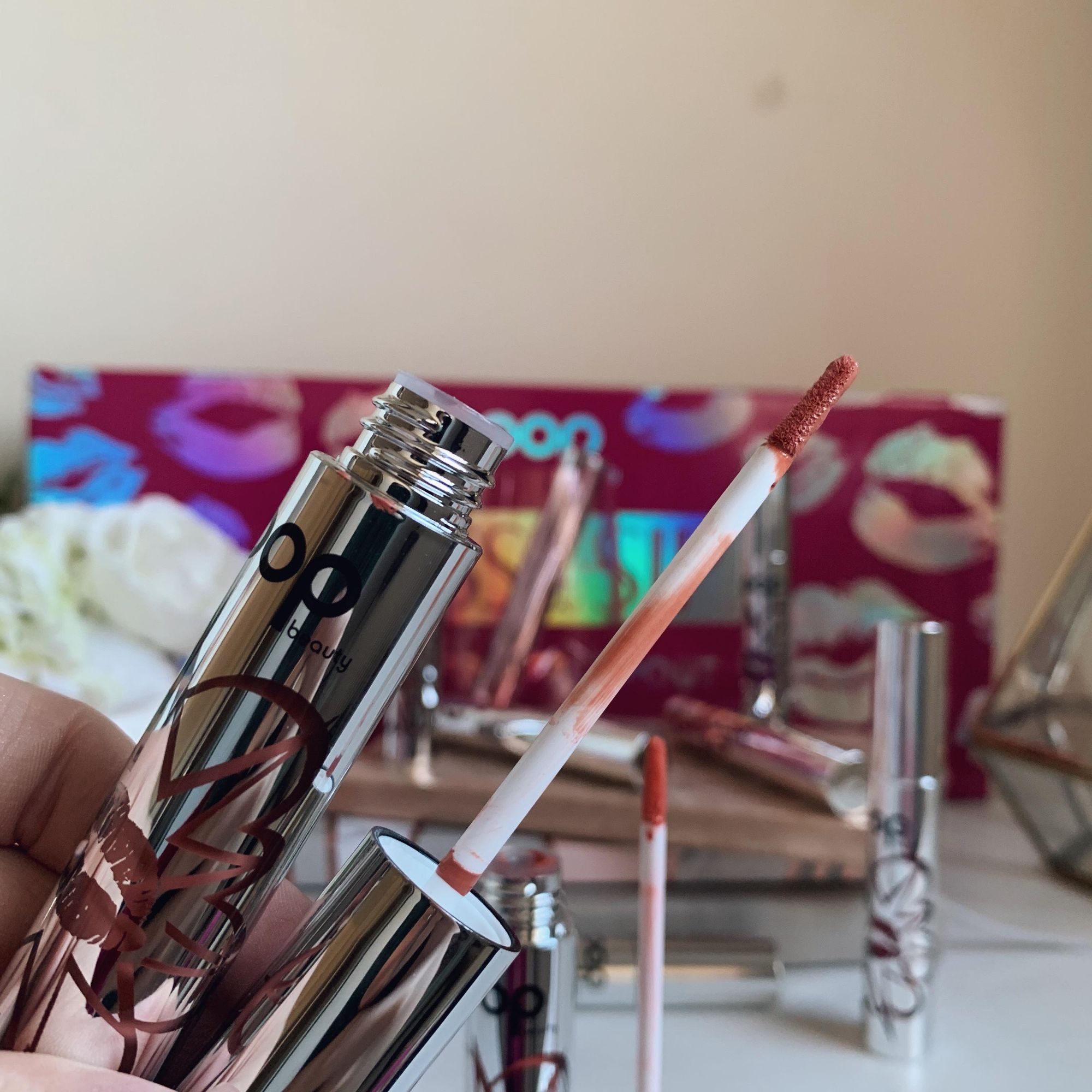 The lip paint itself smells insane! Major holiday vibes! I love the smell of anything fruity and tropical and these are definitely a product I would take on holiday with me to complete my summer makeup look. The scent is fairly strong when the product is wet but as it dries you can't smell it.
As it says on the box, these lip paints are a velvety matte – matte lipsticks can often stick to dry skin so it's best to exfoliate the lips beforehand to remove any dry skin before applying the product.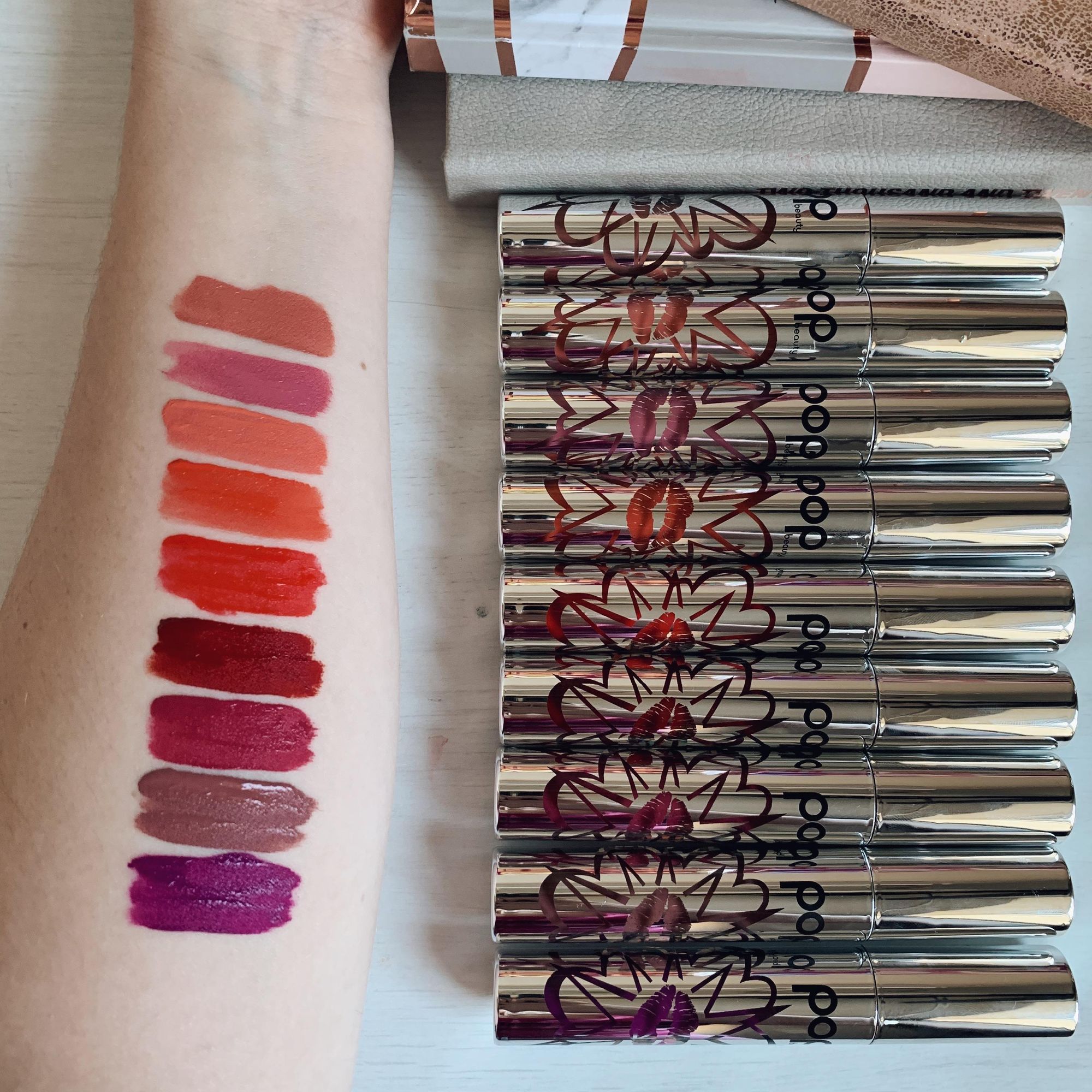 The six brand new shades in the POP beauty Perfect pout velvety lip paints are:
Butter Babe – a gorgeous rich nude wearable nude
Plump Peach – a warm nude with peach undertones
Pink Tutu – super cute pink
Berry Boost – a rich purply berry
Red Velvet – a very rich red berry
Coral Crush – in between the plump peach and the red velvet – a coral but with more red tones.
And the three fan faves in the box were:
Poppy Pout – a pale red
Razzle Rose – a rich rose
OMG Violet – Bright purple
The formula itself is a paint-like texture but it feels super lightweight on the lips. A small amount of product also goes a long way.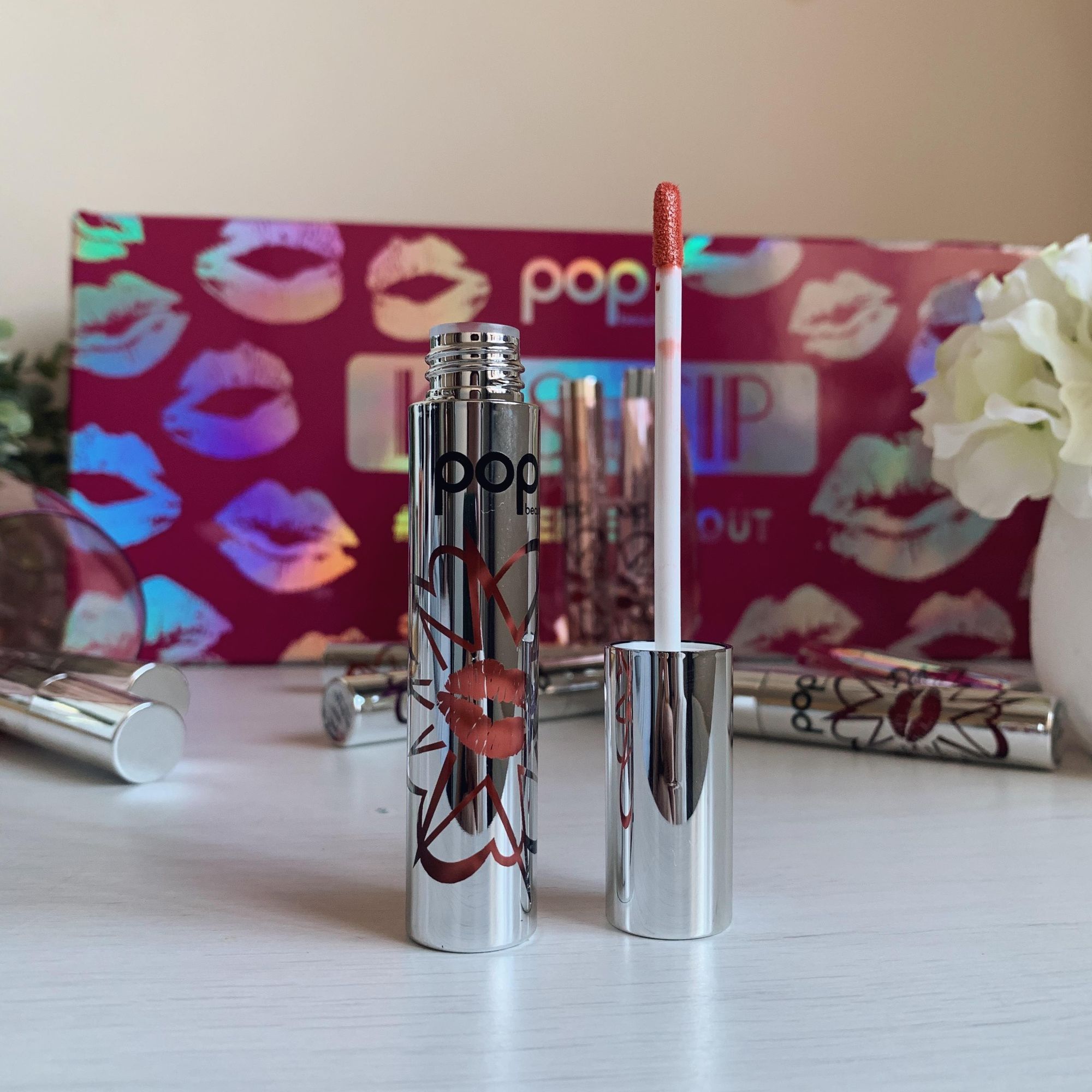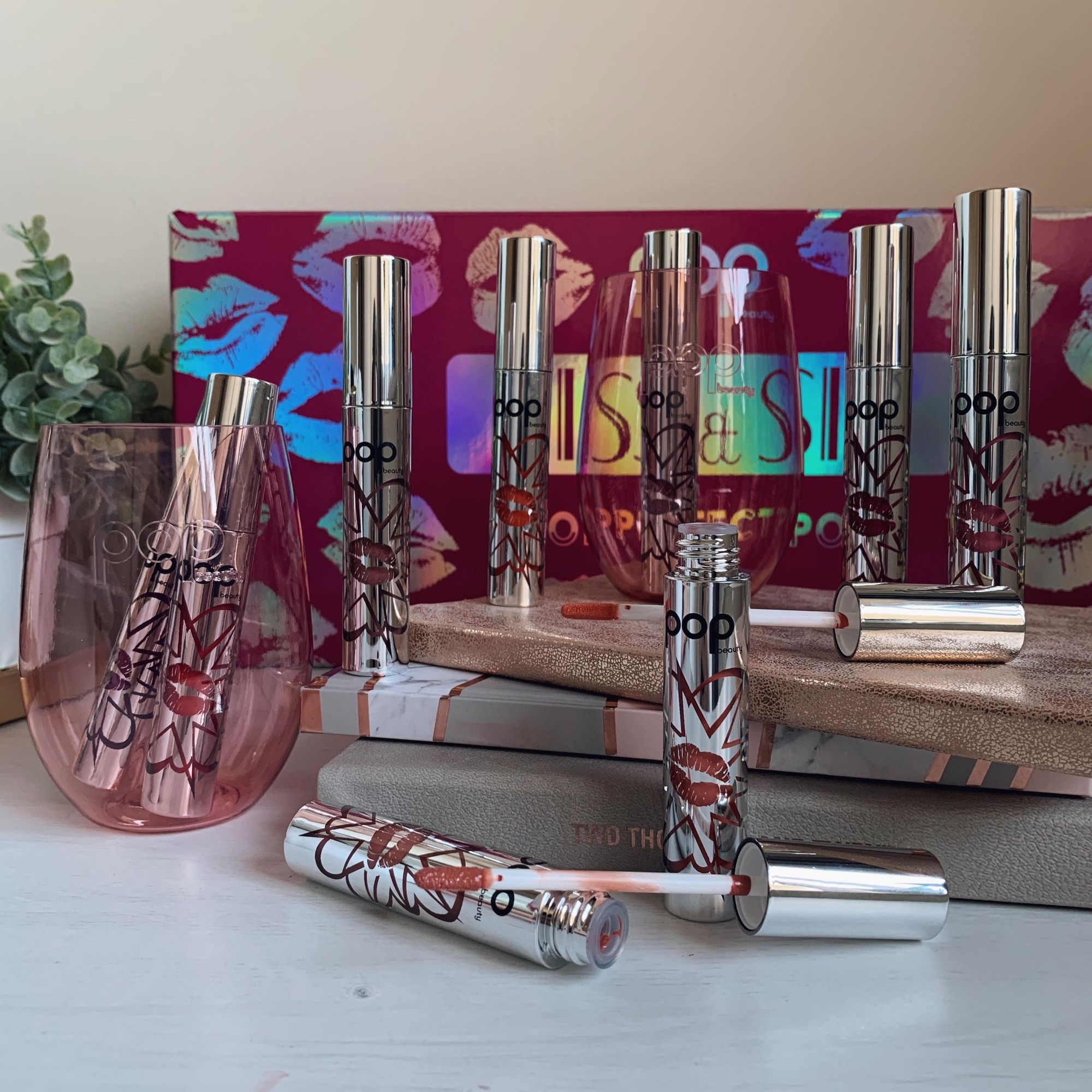 The coverage is heavy – most of the shades only require one sweep across the lips with the wand to show their true colour. Some of the darker shades may need a second application. The picture below shows swatches of each shade where only one coat of each was applied to the skin.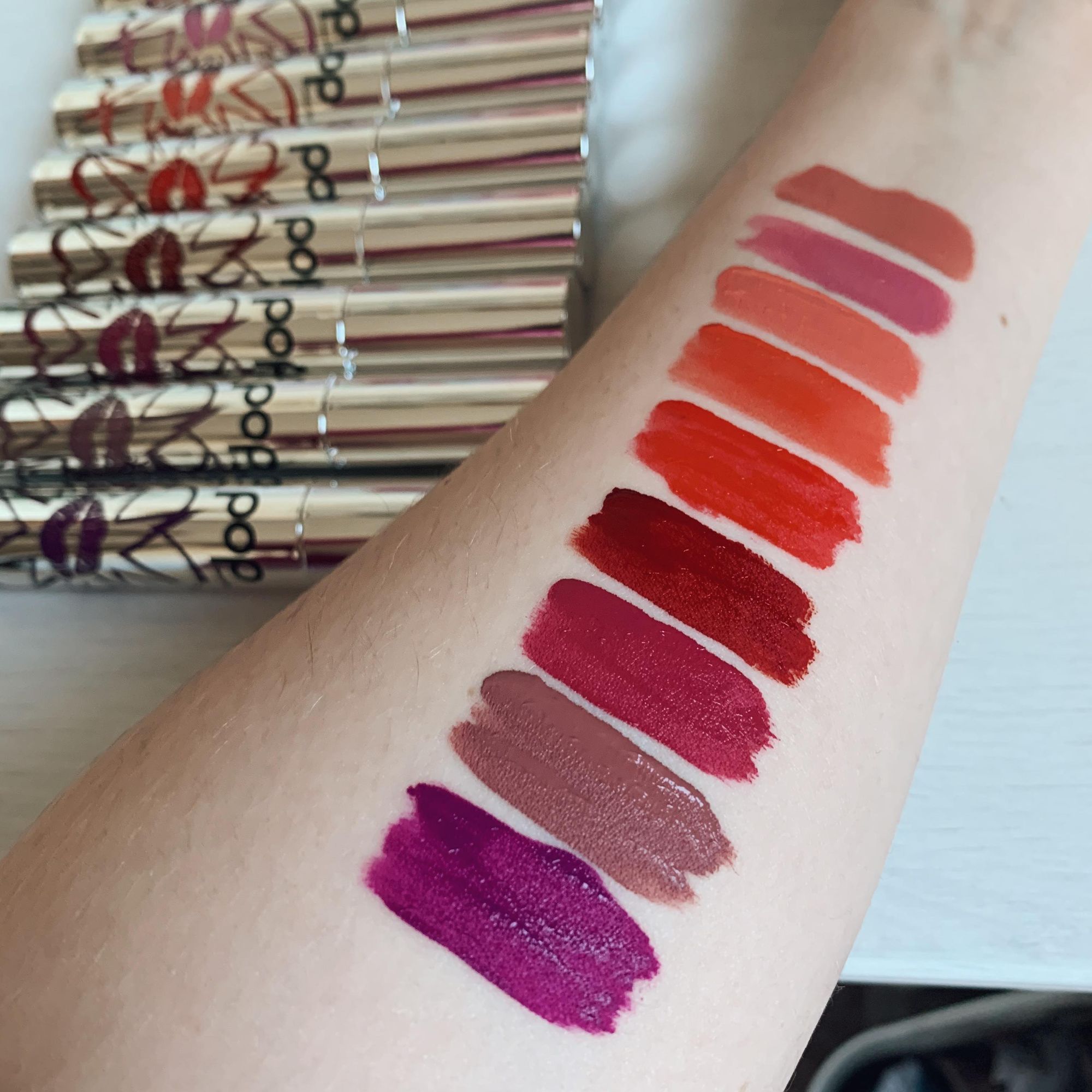 The formula is super long lasting meaning reapplications aren't regularly required – this makes these perfect for those times when you aren't able to reapply. However this means you need a little extra power to remove them- just like with waterproof mascara. A Micellar water or oil based makeup remover should do the trick. After swatching these on my arm, it took several sweeps of makeup remover and micellar water before it was completely removed from my skin!
The Pop Beauty Permanent Pout Liquid Lip Paints can be purchased from Pop Beauty and also Superdrug for only £8 each.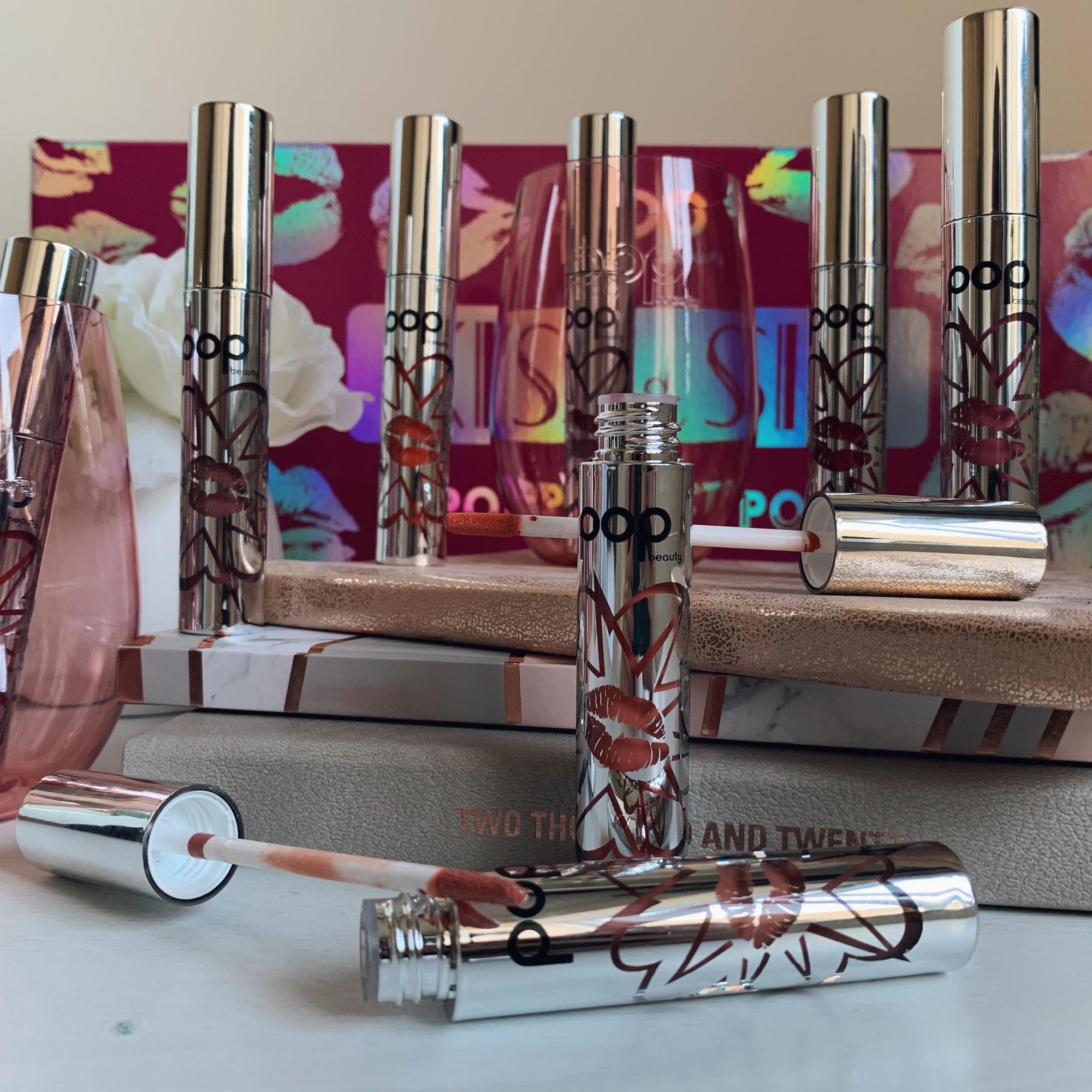 The other six shades which are available are:
Rouge Red
Pink Honey
Power Pink
Marvellous Mauve
Nearly Nude
Poppy Pout
If you're looking for a long-lasting lip colour I would definitely recommend the Pop Beauty Permanent Pout Lip Paints!