Get ready to pucker up and get Valentines ready with this month's Glossybox. The February Glossybox theme is 'Sing, Dance, Love & Rewear' and it's all about feeling alive!
The box has a special design to keep in with the theme and inside are 5 full sized products - not a deluxe mini in sight!
If you're new to Glossybox, it's a monthly subscription box filled with 5 beauty products, ranging from skincare, makeup and haircare and it's always worth over £50. Subscriptions start at £11.75 per month and you can subscribe for 1, 6 or 12 months. If you're not yet subscribed you can use discount code KTFXO to get your first box for only £11 including postage.
Glossybox also have some incredible offers on at the moment - if you're looking to treat a friend with a Glossybox subscription you can use code GCGIFT for 20% off all e-gifts.
GBFREE will also get you a free Glossybox water bottle when you subscribe to a 12 month plan.
So if you're planning on subscribing to Glossybox, make use of one of these codes to either save some money or get a freebie!
Now onto the five products inside the February Glossybox…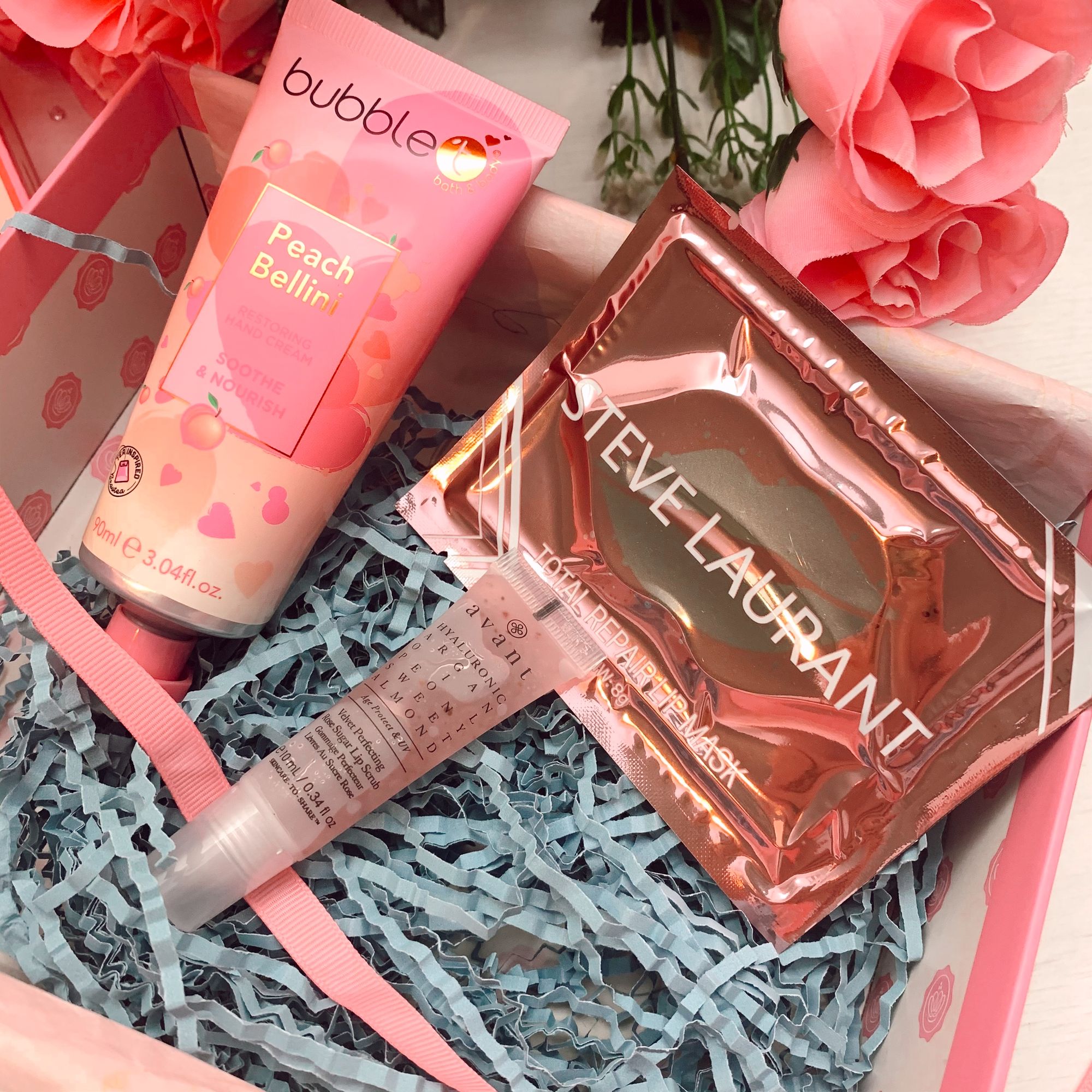 1. Avant - Rose Sugar Lip Scrub
Worth £58
Buff away dead skin cells on your lips with the Avant Rose Sugar Lip Scrub. It works to create the perfect smooth base for lipstick whilst making the lips feel smoother and more revitalised overall. It contains sweet almond oil and rose to keep the lips feeling soft whilst the vitamin E also works to guard against UV rays.
To use, apply a small amount of the scrub onto your lips, gently buff the product into the skin and leave for 1-2 minutes before rinsing off with warm water.
2. Nudestix - Gel Colour Lip and Cheek Balm
Worth £20
Once your lips are silky smooth after using the lip scrub, you can apply the Nudestick Gel Colour Lip and Cheek Balm. This multi use product comes in a variety of colours and it gives the lips a rich colour and gel-lie shine without the stickiness. It contains sunflower, cottonseed and soybean oils to hydrate the lips and protect them from external aggressors.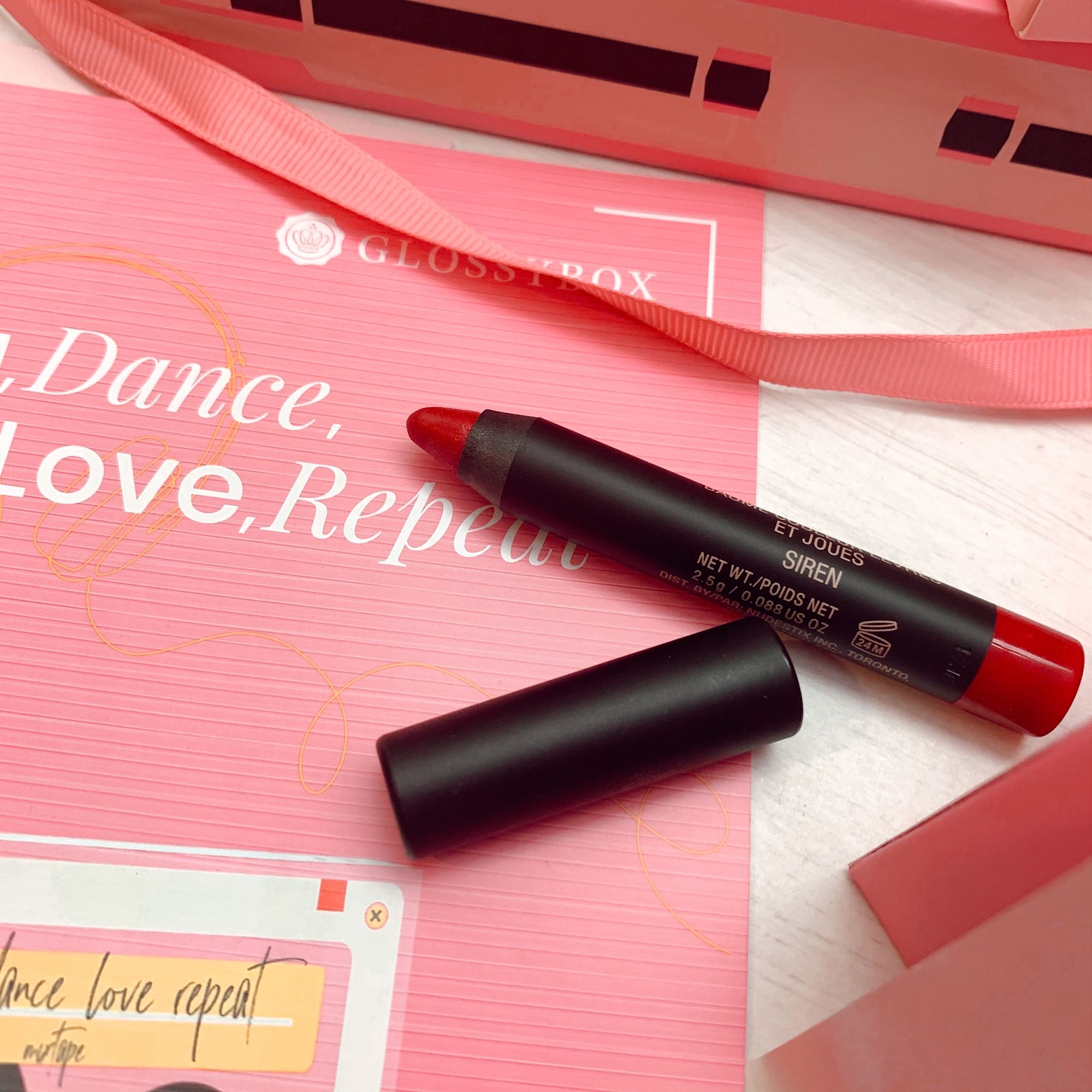 3. Rose Gua Sha
Worth £10
If you don't yet have a gua sha in your skincare collection, you'll love this! After applying serums or moisturisers, gently glide the stone across the skin to massage the face whilst your product is absorbing into the skin. Using a gua sha is said to increase radiance and luminosity as a result of increasing circulation in the face.
If you fancy a more soothing pamper, leave the gua sha in the fridge for a while before using it and enjoy the cooling effect on the skin.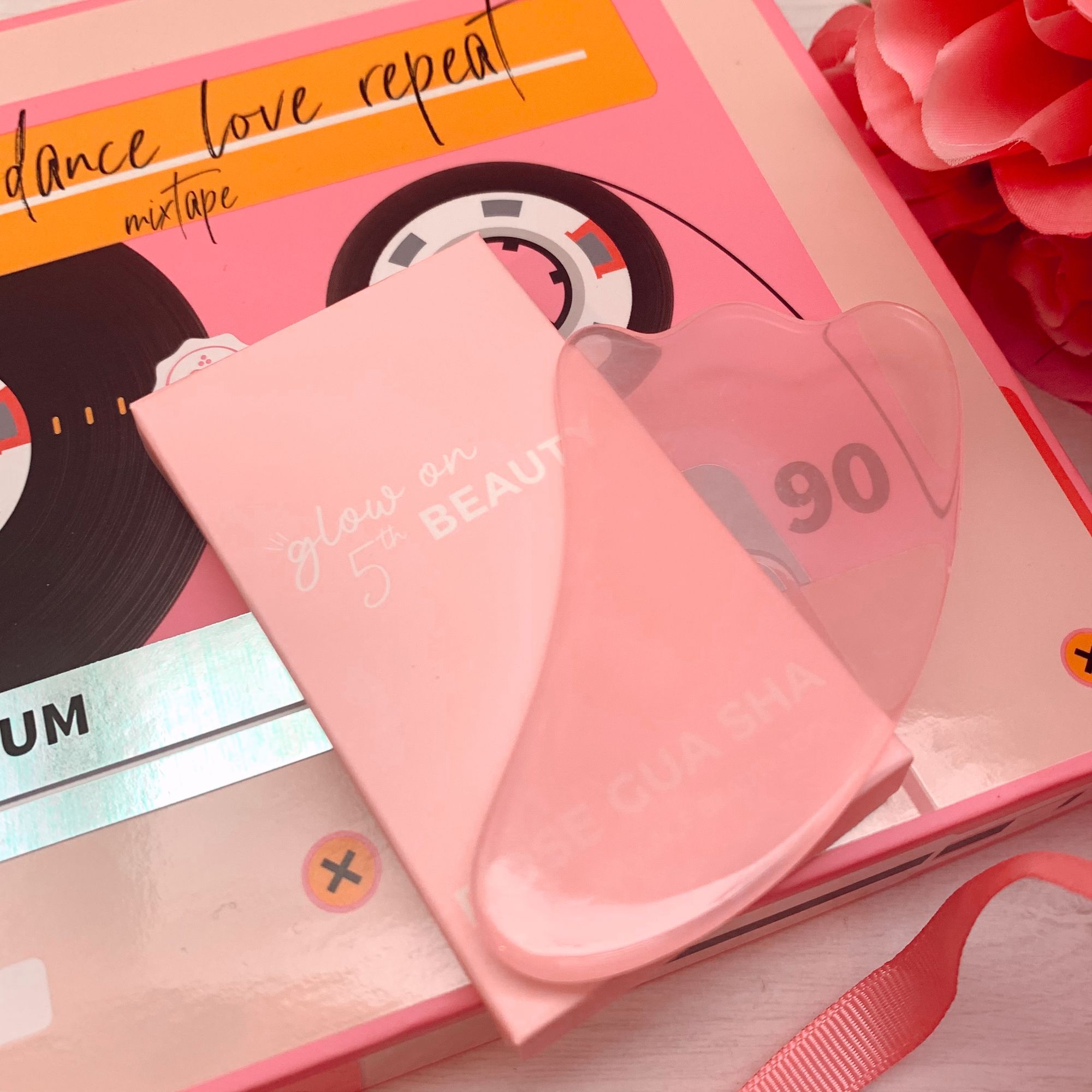 4. Steve Laurant - Total Repair Lip Mask
Worth £5
If your lips need a little more hydration, this mask from Steve Laurant will help! It contains glycerin, rose and collagen to deeply hydrate the lips whilst soothing and reducing the appearance of fine lines. It's a single use mask, so perfect to apply for Valentines Day!

5. Bubble T Cosmetics - Peach Bellini Hand Cream
Worth £4.99
Hand creams have become a staple product in our daily routines over the past year so to keep us topped up, Glossybox have included the Peach Bellini Hand Cream from Bubble T Cosmetics. Aloe Vera and shea butter work together in the cream to deeply moisturise the hands whilst the scent of peaches leaves your hands smelling incredible!