Ever since I came across the brand 'Sisters and Seekers' on Instagram, I knew it was going to be a brand I'd quickly fall in love with.  The colour palette, tones and tomboy-meets-girlboss style is my dream wardrobe.
Sisters and Seekers was founded by two sisters (did you guess?) when, in true girlboss style they collected and sold their fave vintage pieces on ebay. They then moved their store to Depop and began selling on there and then when their store began to grow they moved to their own site sistersandseekers.com
Being fashion bloggers on Instagram, Alice and Maisie definitely have the eye for fashion and they like the same styles as each other. They describe the brand as a 'reflection of their own style'.
And let me tell you… their style is dreamy!
The whole Sisters and Seekers brand is a wardrobe of neutral tones and minimalist pieces (my dream closet) so mixing and matching isn't a problem. There are tonnes of pieces which can also be layered to suit summer styles but also move into winter too.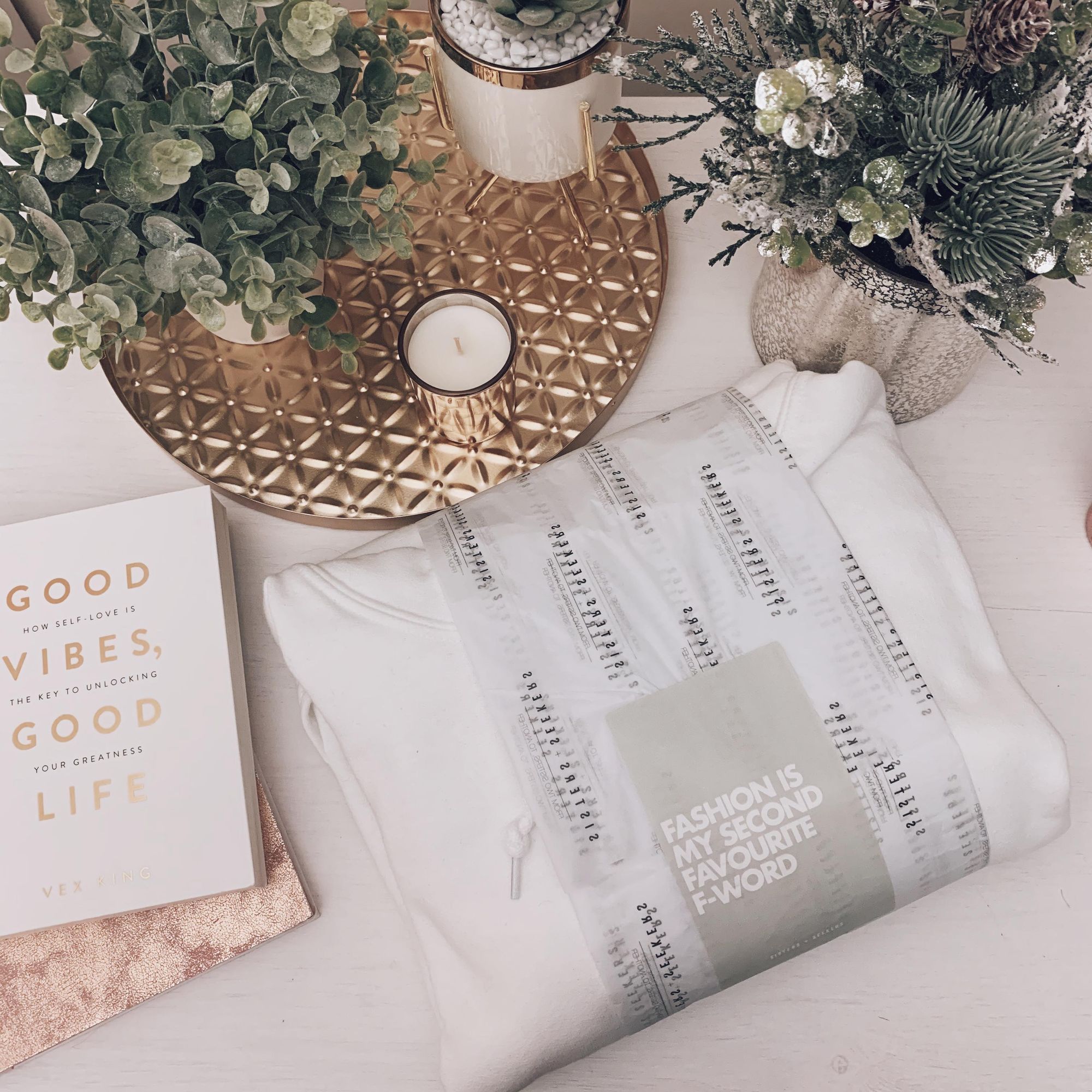 One of the reasons I was drawn to Sisters and Seekers is the versatility of the pieces and how wearable they are. Fashion bloggers often promote the latest pieces just released – which don't get me wrong – look incredible… but can you really imagine yourself going shopping in that? Or on a night out? The Sisters and Seekers pieces can easily be dressed up or down depending on the occasion and they are super practical.
Oh and also all of the pieces are hand picked and designed by the sisters… how awesome is that. I'm kinda obsessed with them. I feel like someone has created a website with styles just for me – I have a wishlist the length of my arm… and my leg too.
I finally picked up a piece of clothing I'd had my eye on for a while… the "RICH" Hoodie. A white oversized hoodie with black embroidery 'RICH BY 30' just under the neck line.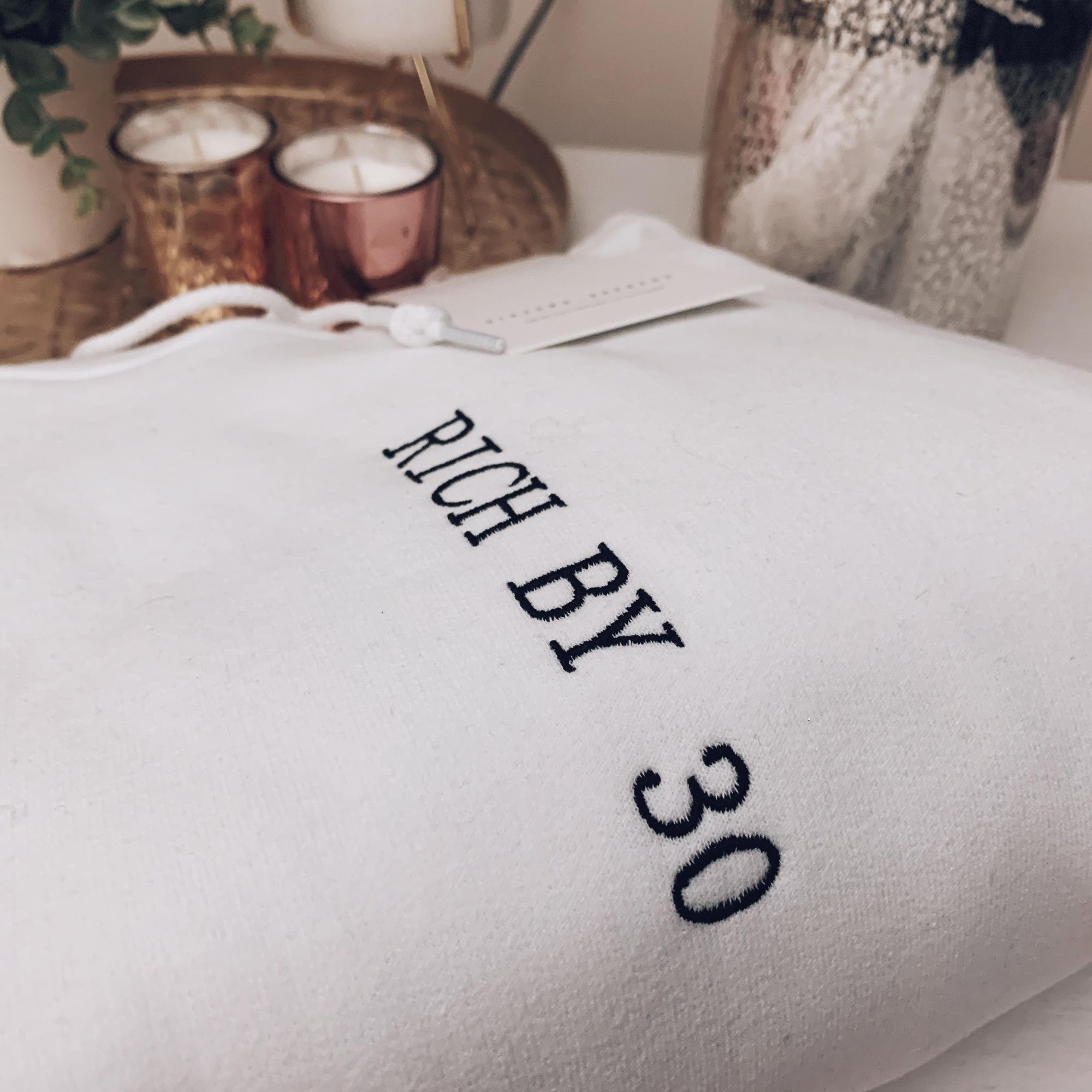 The oversized top kinda style is a style I love on myself. And an oversized hoodie is the perfect travel essential… and everyone needs a comfy oversized hoodie for those chill days.
I did consider whether white would be the best colour for me considering I wear makeup and tan but I don't own a white hoodie and I knew this was the one I wanted… so the neckline will probably turn a lovely shade of orange after I've worn it once… but hey it's cute and I own a washer so no biggy.
First of all, let's talk about the packaging. Now, looking on the website and seeing the sleek professional vibe, I was expecting quality… and that's exactly what I got… but I was even more surprised at the attention to detail put into the pieces – even the packaging.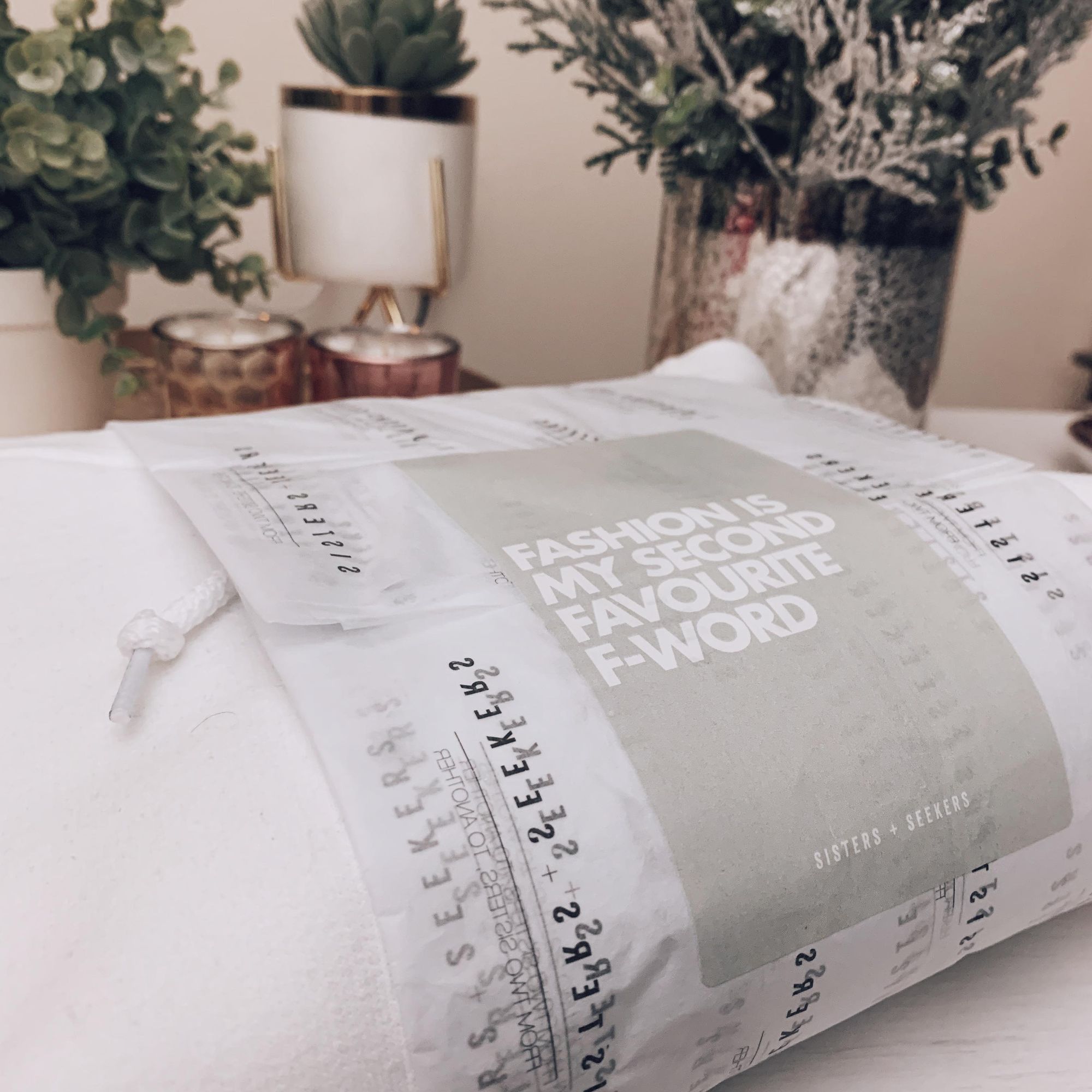 The pieces come wrapped in 'Sisters and Seekers' branded tissue paper which is held in place with a sticker with a fashion related quote on it. 'Fashion Is My Second Favourite F Word' was written on the sticker attached to my packaging.
I'm a sucker for cute packaging so even though I have no use for it, I definitely slid the hoodie out from the paper being careful not to rip it… does any one else do this?!
The Hoodie itself lived up to my expectations when it came to quality. I just knew it would be a cotton hoodie with that soft furry kinda feeling inside. It's so cosy! I picked up a size S/M and whilst the hoodie is oversized, I think this size was oversized enough for me (I'm a 6/8). Anywhere up to a 12 I think you'd still get your oversized look in the S/M.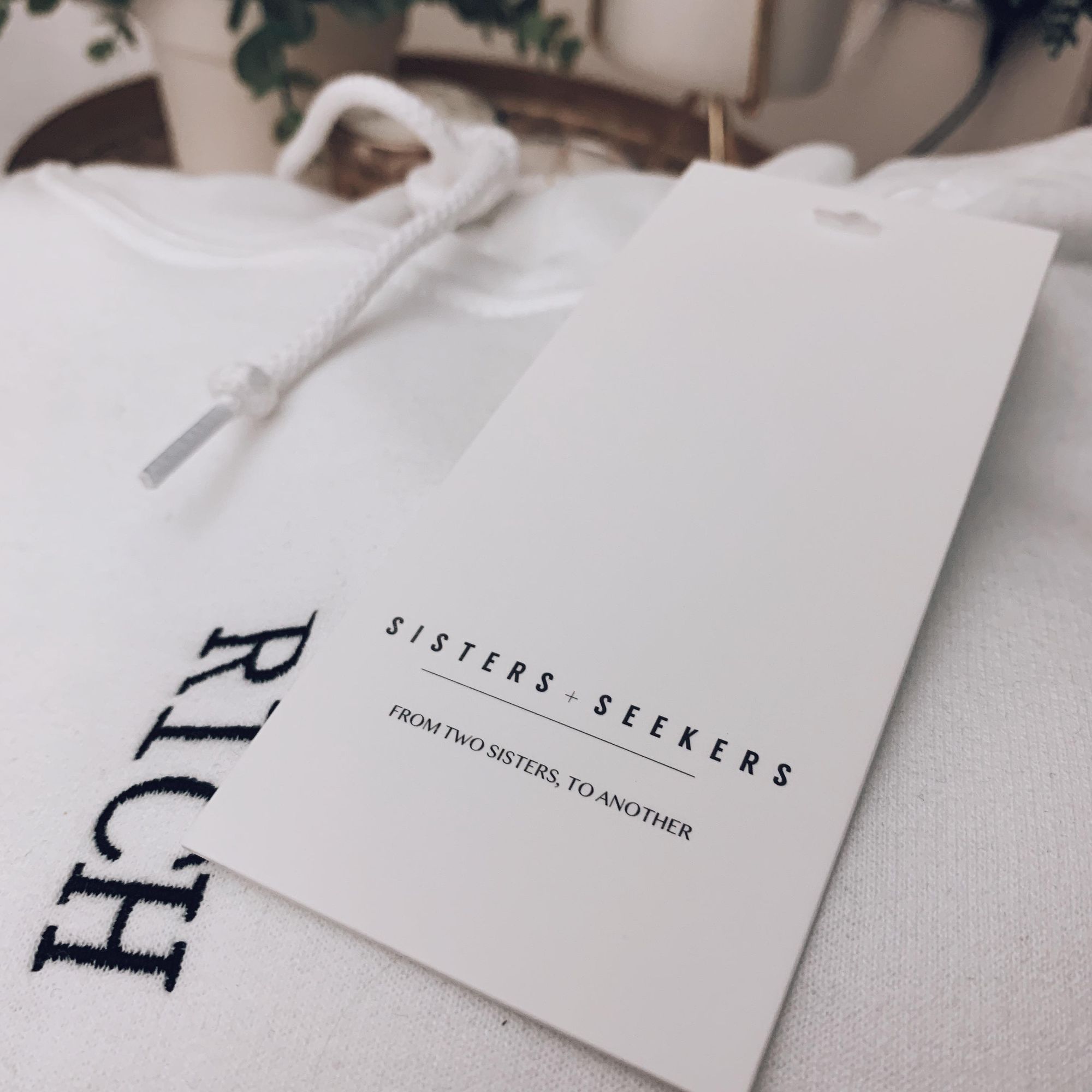 It's got a draw cord fastening around the hood if you fancy pulling that a little tighter (maybe in a strong wind?) and also a kangaroo pouch pocket on the front – an absolute essential on a hoodie for me. The ribbed cuffs also make it super easy to style by tucking the front under or tucking the cuff into the trousers/shorts you're wearing with it.
The Sisters and Seekers website also has a little quote on the bottom of it and it's the cutest.. It says "A sister is someone you can rely on, get outfit advice from and seek your fave pieces from her wardrobe when she's not looking" – I'm sure most sisters can relate to that. I know I can!
Have you shopped with Sisters and Seekers before? If you haven't… you need to! Sisters and Seekers is also stocked in some Topshop stores.