Glossybox are bringing us the ultimate treat this month! The September Glossybox is filled with 5 products that together create the perfect at-home spa experience.
So, block out an evening, grab the glass of wine and press play on your favourite playlist. It's time for self care and pampering!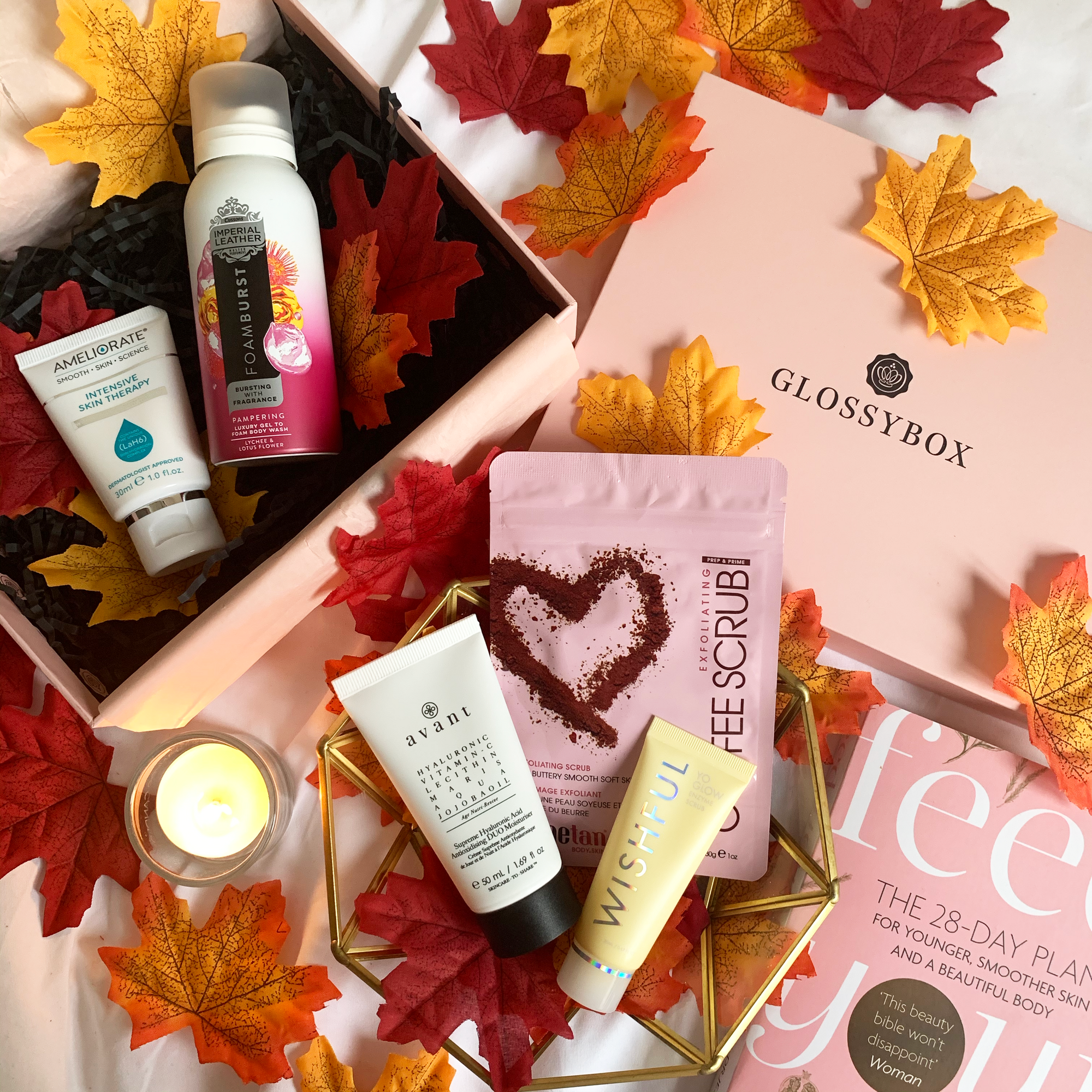 The September Glossybox is packaged in the signature baby pink box and is worth over £110! Plus there's an extra little chocolatey treat waiting inside for us!
Inside there are four deluxe minis and one full sized product (one of my ultimate faves!) so let's take a look at what's inside!
1. WISHFUL – YO GLOW ENZYME SCRUB
The Yo Glow Enzyme Scrub is from Wishful Skin, the skincare brand launched by Huda Kattan who we all love!
The scrub is both a chemical and physical exfoliator and works to remove dead skin cells, leaving a healthy glow, silky smooth skin and an even skin tone.
The chemical exfoliant part is pineapple enzymes, papaya enzymes, BHA's and AHA's (citric acid, lactic acid, malic acid, salicylic acid, tartaric acid, glycolic acid). The physical exfoliant, cellulose, balls up on the skin are you work the product in and almost gives the impression that those balls are dead skin cells.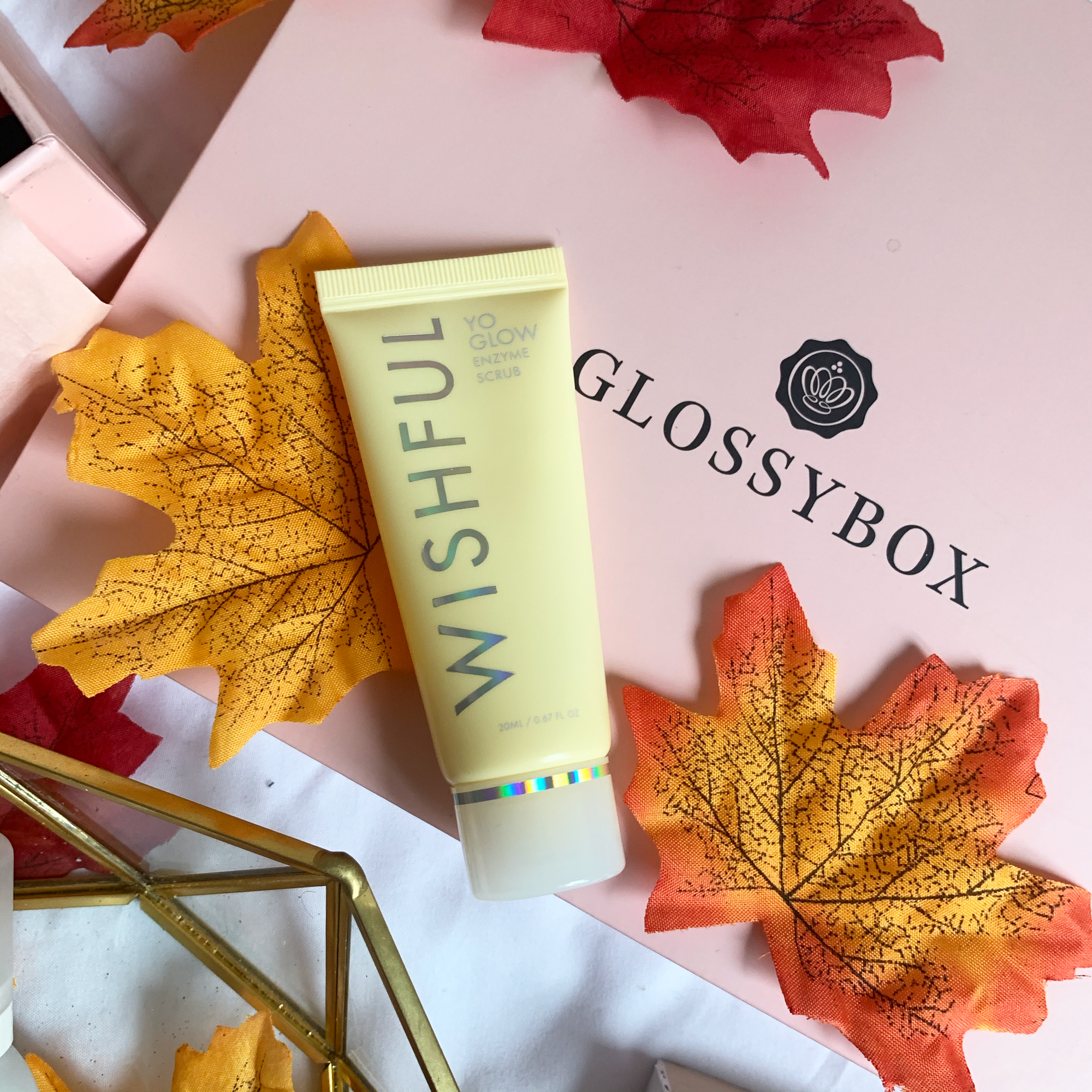 2. MINETAN – EXFOLIATING COFFEE SCRUB
Next up is an exfoliator for the body – the Minetan Exfoliating Coffee Scrub. The ground coffee works to remove dead skin cells, dry, flaky skin and also improve skin tone overall.
To use, jump in the shower and buff the scrub all over your body in circular motions, leave it for approximately 5 minutes then rinse off to reveal glowy skin. The sweet almond oil also makes sure your skin feels super moisturised and soft!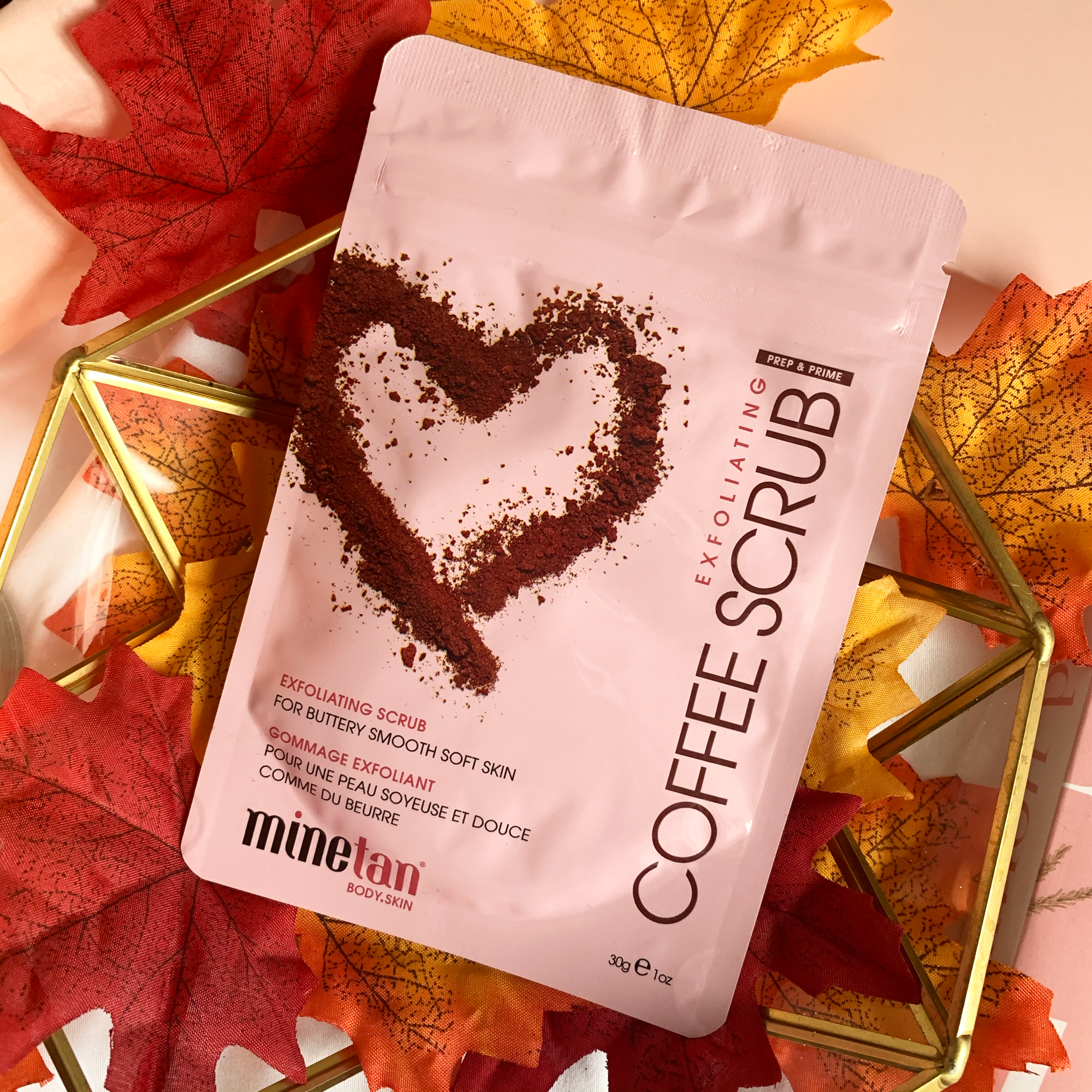 3. IMPERIAL LEATHER – FOAMBURST FOAM SHOWER GEL
Another shower treat is the Luxury Gel to Foam body wash from Imperial Leather. This smells incredible!
The lychee and lotus flower scented gel turns into a rich lather on the body and leaves skin clean and smelling gorgeous! It's not the biggest bottle but a little goes a long way and you can get up to 15 showers from it!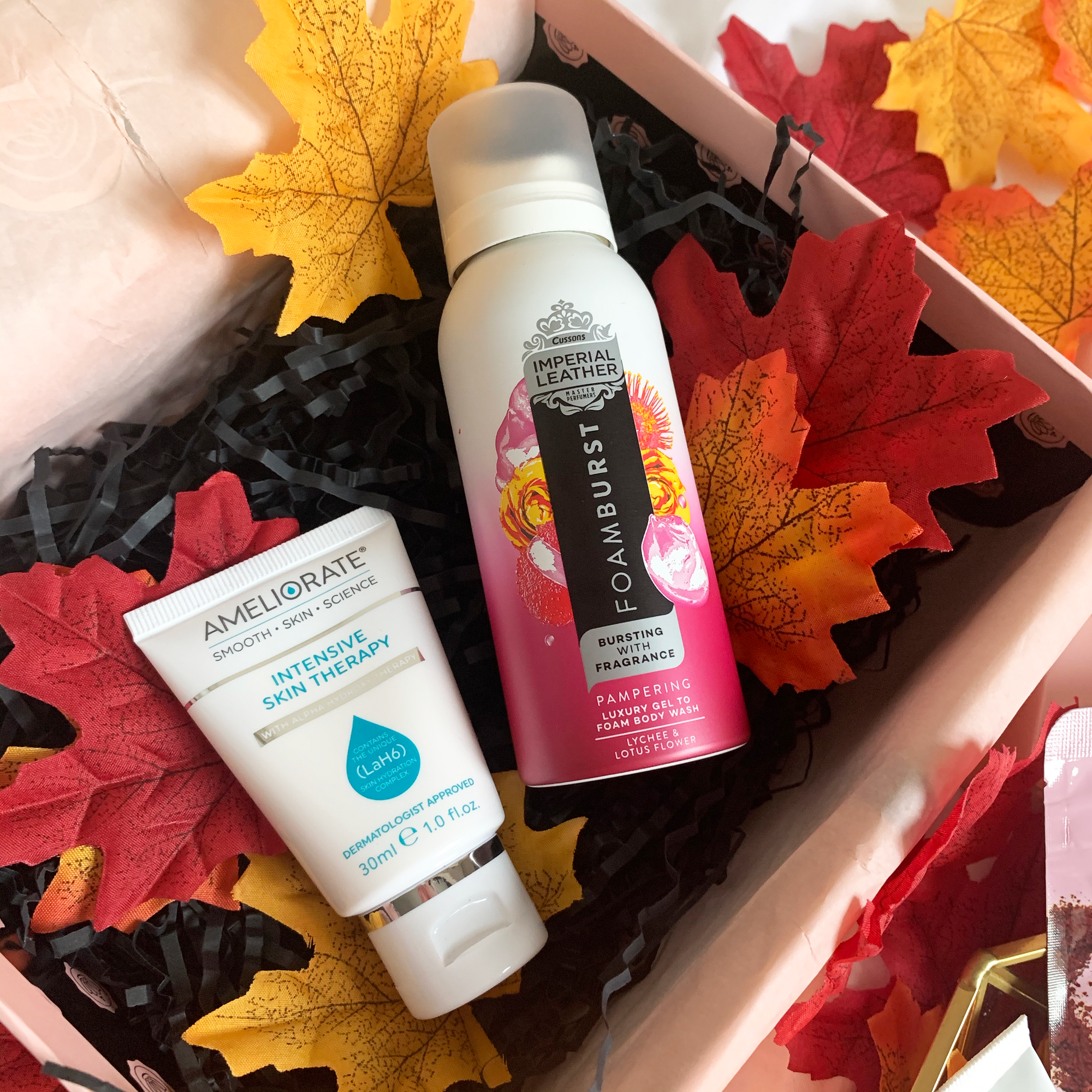 4. AVANT – SUPREME HYALURONIC ACID ANTIOXIDISING DUO MOISTURISER
The full sized product this month is from one of my all time favourite skincare brands, Avant!
The Supreme Hyaluronic Acid Antioxidising Moisturiser contains hyaluronic acid, vitamin C, lecithin, and jojoba oil and is the perfect moisturiser to add to a morning or nighttime skincare routine.
This product is also from Avant's Age Nutri-Revive range which works to combat aging and nourish the skin. It's suitable for all skin types and I can't wait to add this into my skincare routine!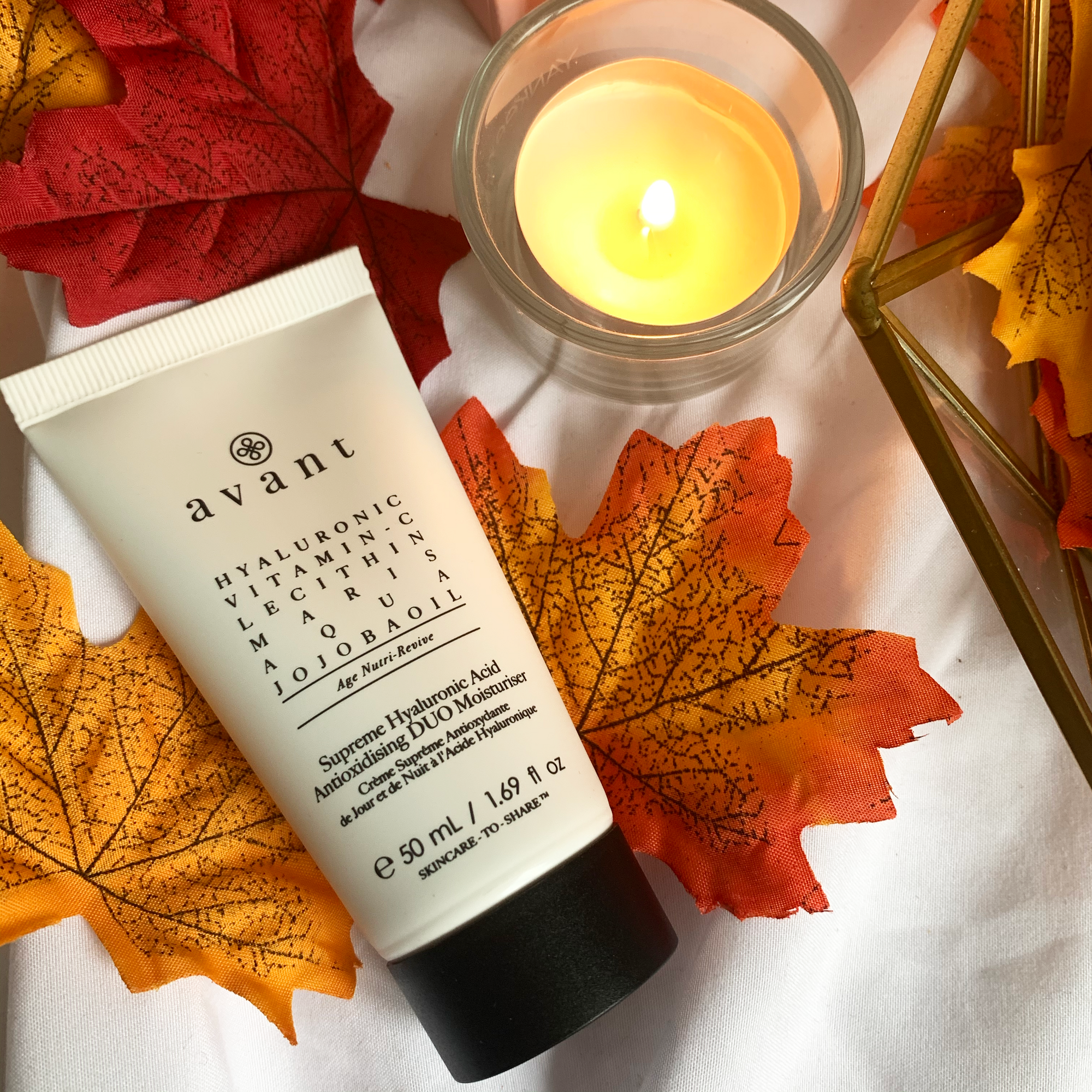 5. AMELIORATE – INTENSIVE SKIN THERAPY
The final product is a moisturiser for dry and problematic skin. The Intensive Skin Therapy from Ameliorate contains lactic acid to gently exfoliate the dead skin cells. It works to maintain moisture levels in the skin for 24 hours and can be applied in a thicker layer where the skin needs extra hydration.
As this month's theme was all about creating the ultimate at home spa experience, Glossybox threw in a Lindt Lindor chocolate bar as an extra little treat for us to enjoy!
What did you think of this month's box? Let me know in the comments!
THE GLOSSYBOX ADVENT CALENDAR
The Glossybox Advent Calendar is now available to pre-order if you're a Glossybox subscriber! Head over to the Glossy Lounge to order yours and if you fancy a sneak peek, I've already unboxed it on my Youtube Channel!
If you're not a subscriber but want to pick up the Advent Calendar for £80 (instead of £99!) you can use code KTFXO to get your first Glossybox for only £11.50 including postage and pre-order the Advent Calendar at the same time!
If you're not a Glossybox subscriber, the Advent Calendar will go on general sale on 30th September at 12pm and will cost £99.