The Cohorted Beauty Box is a luxury beauty box that I have been receiving for a few months and wow… it's definitely worth the higher monthly price tag of £39.99!
Everything about the box is luxurious, the quality of the sleeve which slides off the box, the box itself, and the products all come wrapped in a thick piece of paper nestled in black shredded paper. It also comes with a booklet which tells you about each item, although it's more like a mini magazine with articles, recipes and hints and tips on how to use the products.
The June Cohorted box is in collaboration with This Works. This Works is a clean skincare and wellness brand which sources solutions to help us work with our body clock. Many of their products focus on sleep and their products have gone through rigorous testing including fMRI brain imaging studies to see how the products affect the brain and the body's natural cycle. This Works use natural ingredients including botanical oils, natural actives and 100% natural therapeutic fragrance to make sure their skincare is clean but effective.
Cohorted have included 7 products from This Works inside the box and these are worth £97.75, more than double the cost of the box.
Here's what's inside: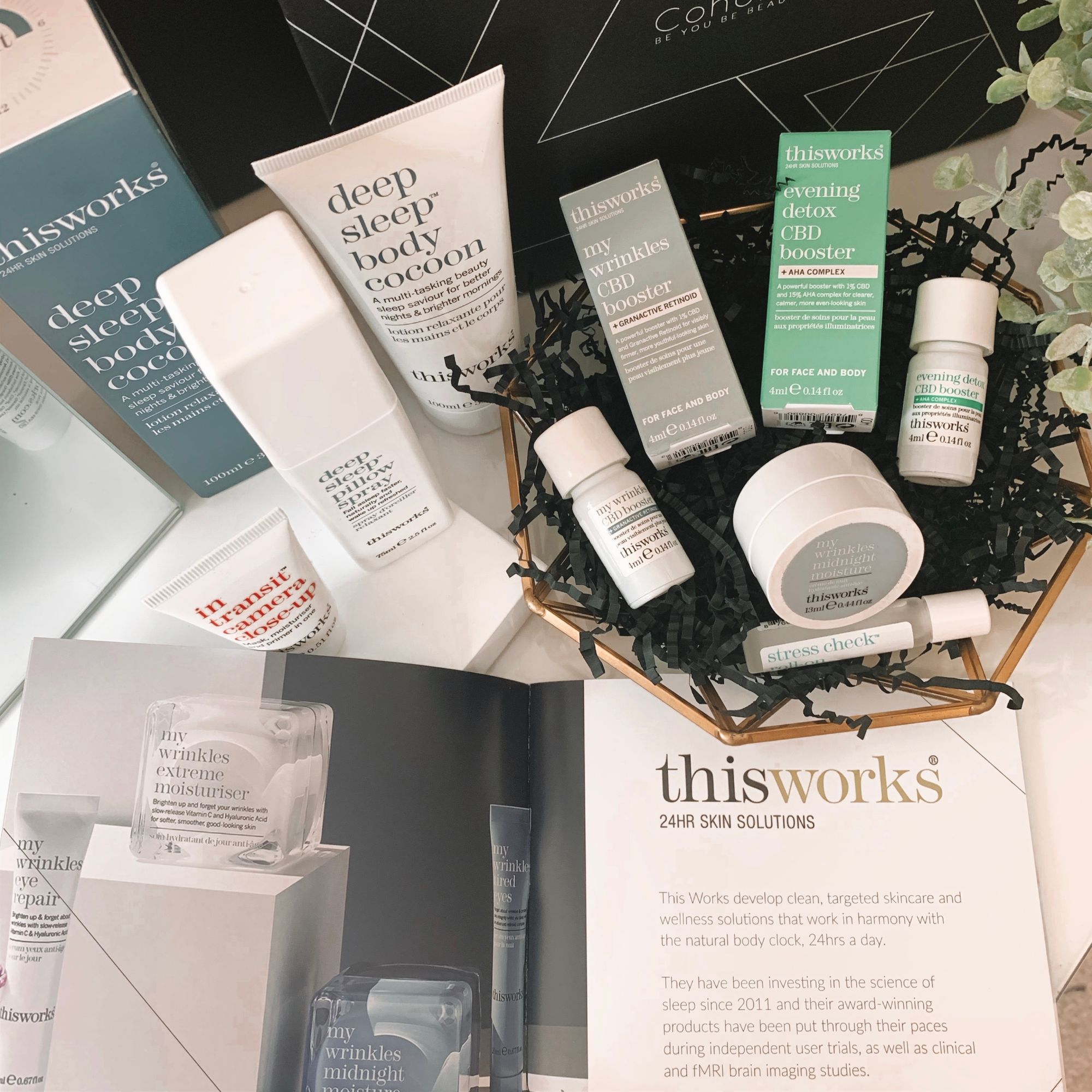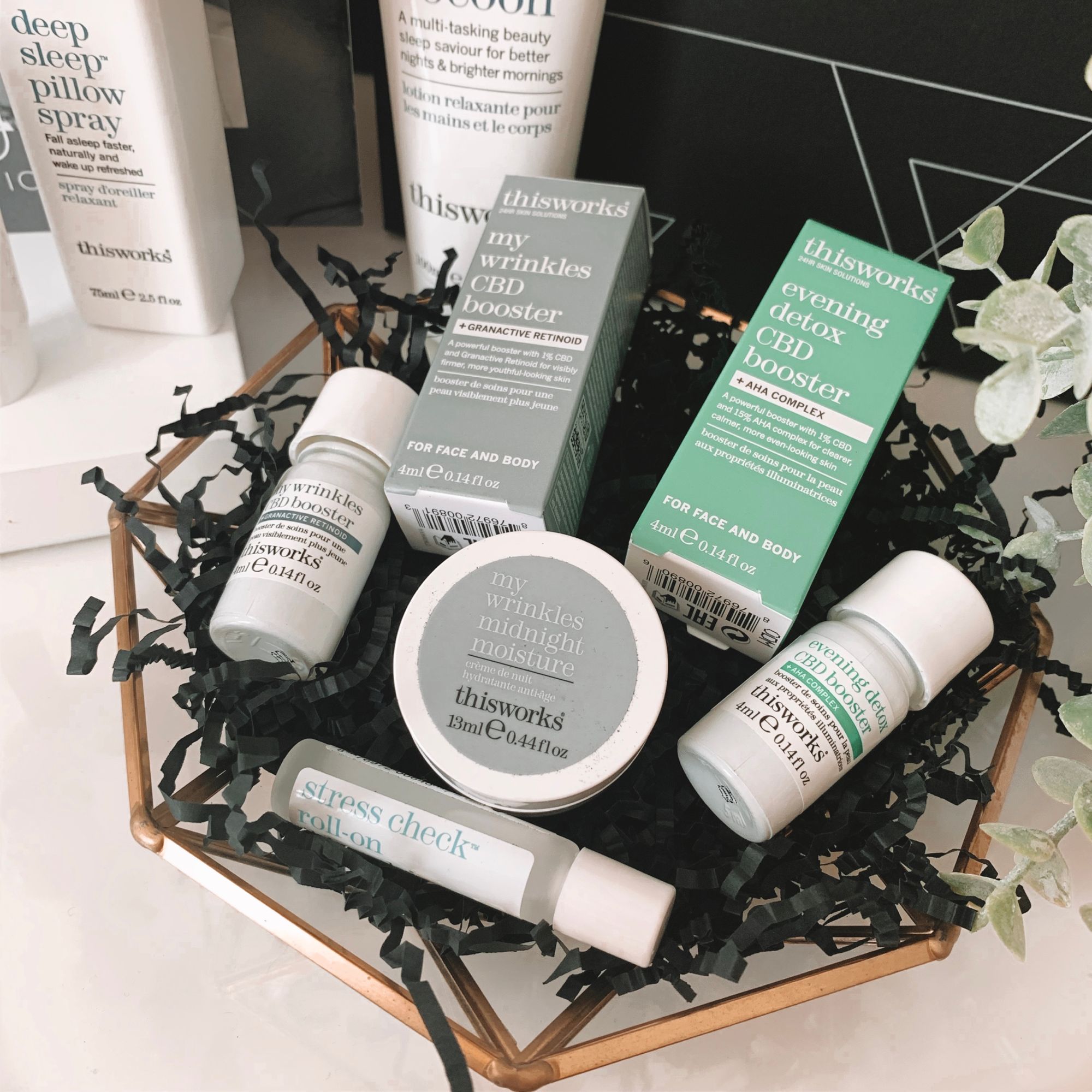 1. DEEP SLEEP PILLOW SPRAY
Worth £19.50
The Deep Pillow Spray is one of This Works' best selling products. The spray has been proven to make you fall asleep faster with just a couple of spritzes on your pillow/bedding before going to sleep.
It uses a blend of lavender, vertiverts and camomile to reduce anxiety, calm the mind and create the perfect state for sleep. I've used this product before and it definitely made me fall asleep quicker… it also smells really fresh.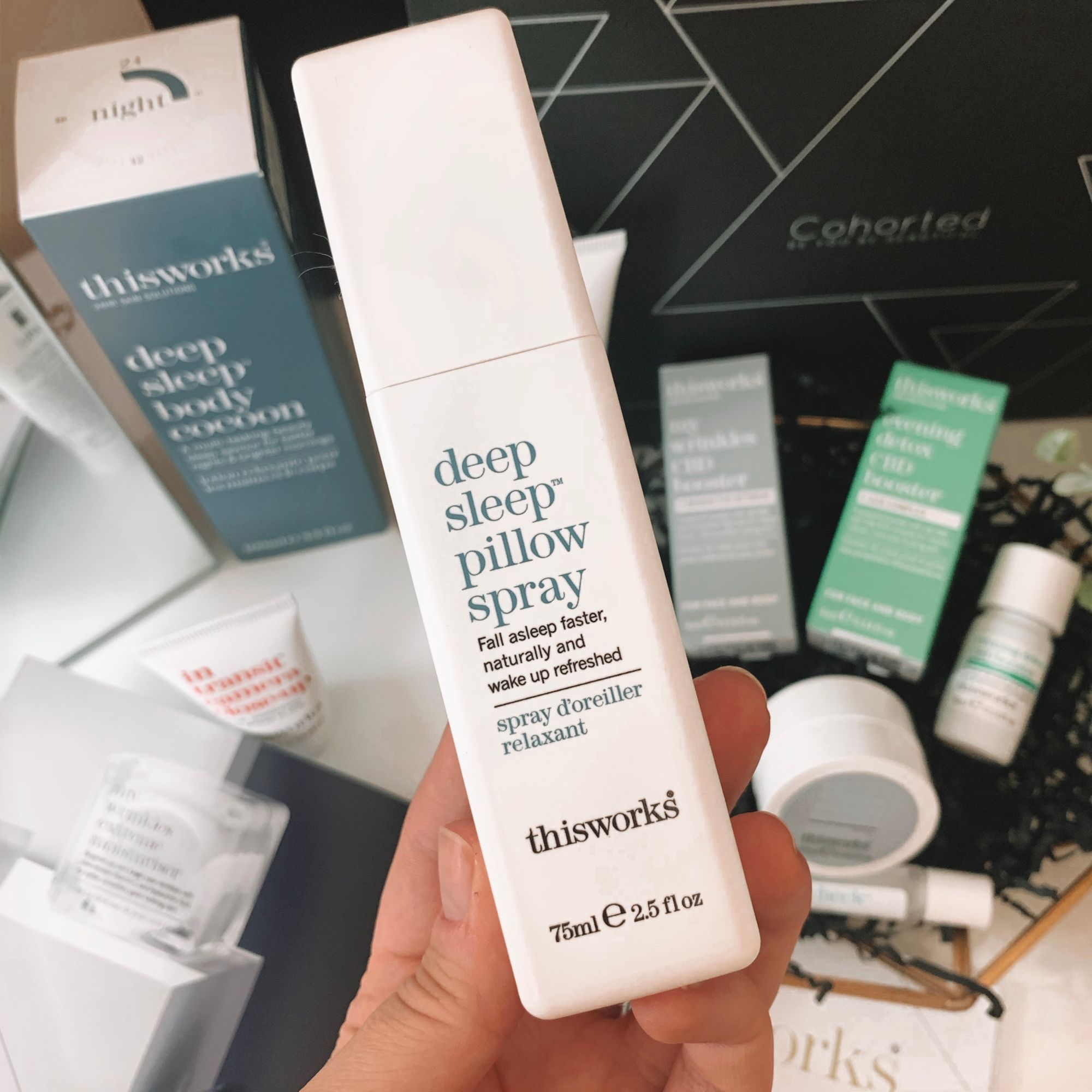 2. DEEP SLEEP BODY COCOON
Worth £25.00
Another product from the Deep Sleep Range, the Deep sleep Body Cocoon. This is an all over body cream which can be applied before going to sleep. It contains the same Deep Sleep formula as the Deep Sleep Pillow Spray, lavender, vertiverts and camomile, but also shea butter and sativa oils.
The cream works to protect the skin's barrier and it penetrates the skin quickly, making sure you're on your way to sleep as soon as your head hits the pillow.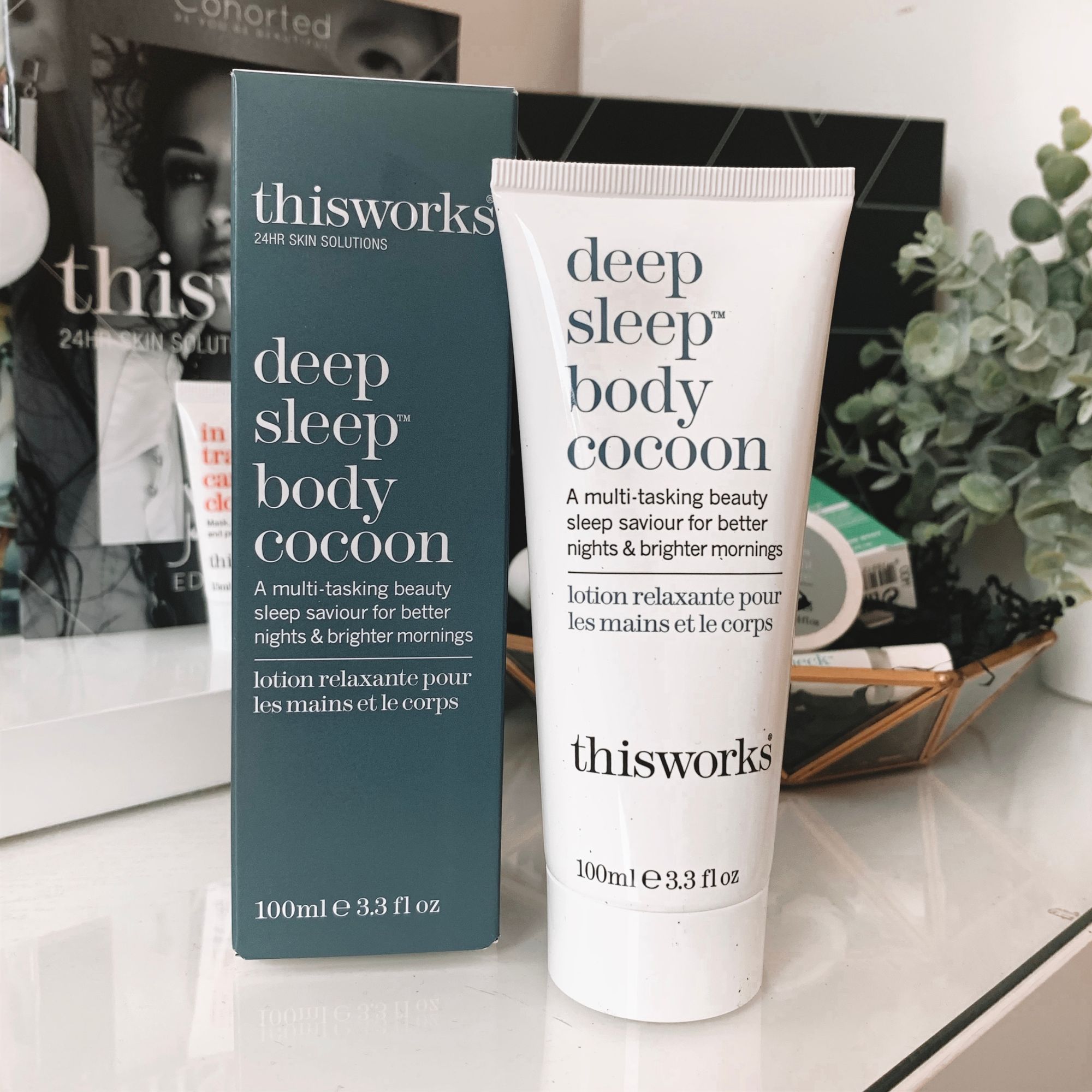 3. MY WRINKLES MIDNIGHT MOISTURE
Worth £14.00
The first product from the My Wrinkles range, the Midnight Moisture. This rich moisturiser contains retinoid complex and plant based bakuchiol which work together to combat fine lines and wrinkles and reduces redness. The natural fragrance in the moisturiser will help you relax and fall asleep quickly whilst the Hyaluronic acid keeps it hydrated and nourished.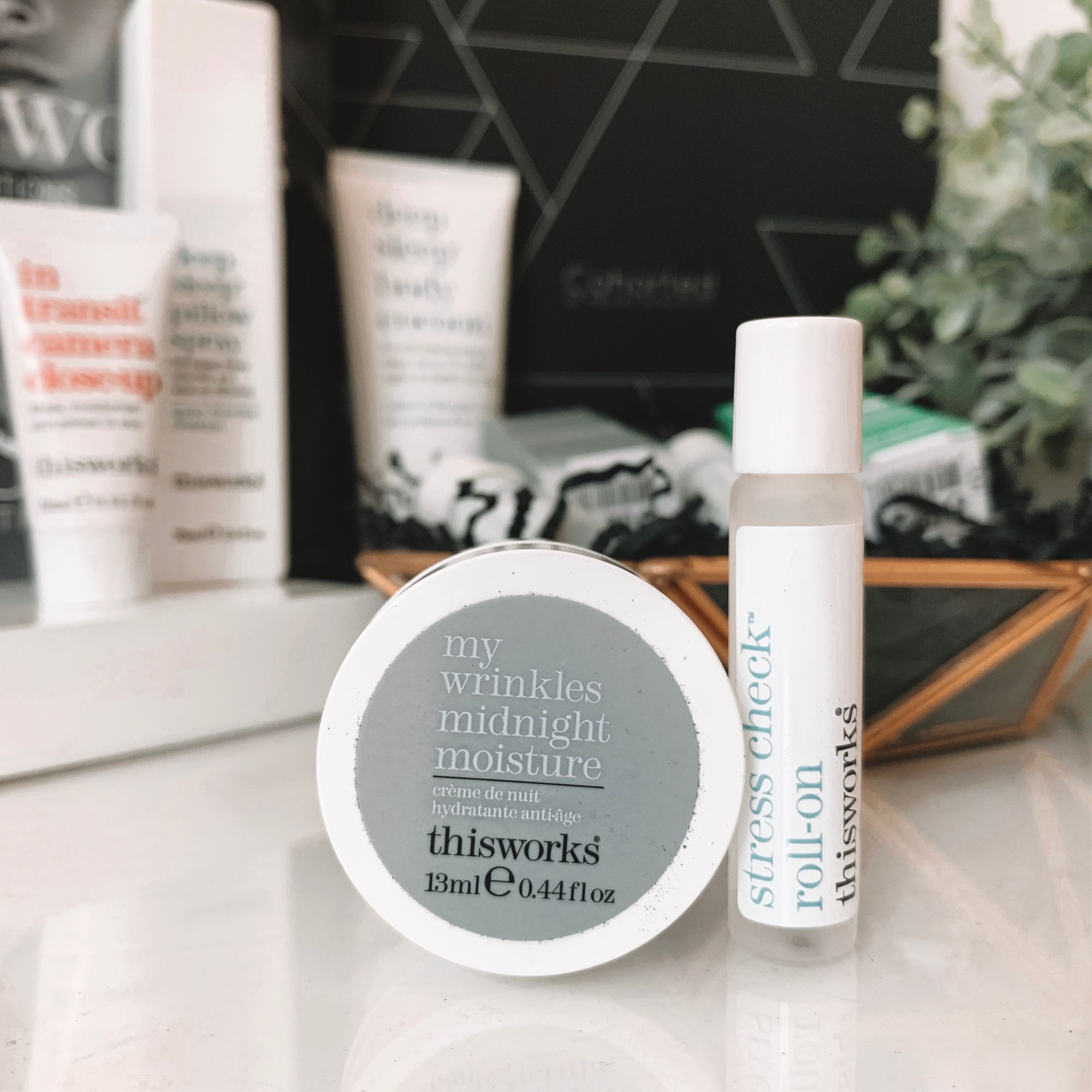 4. STRESS CHECK ROLL ON
Worth £11.25
Another award winning product from This Works. This little roller ball tube holds a mixture of essential oils including eucalyptus and frankincense which help you relax and stay calm.
This isn't just a bedtime product either. Whenever you're feeling a little stressed or overwhelmed, apply to the pulse points or drop some into your hands and take 5 deep breaths.
5. EVENING DETOX CBD BOOSTER + AHA COMPLEX
Worth £8.00
The first of the products from the new CBD Boosters section. This Evening Detox works to exfoliate the skin and improve it's clarity. It contains a blend of citric, tartaric and lactic acids (AHA's) which exfoliate the skin, and also 1% CBD to calm the skin.
You can either use this product alone, directly applying it to the cleansed face for an intense treatment, or add 3 drops to your moisturiser.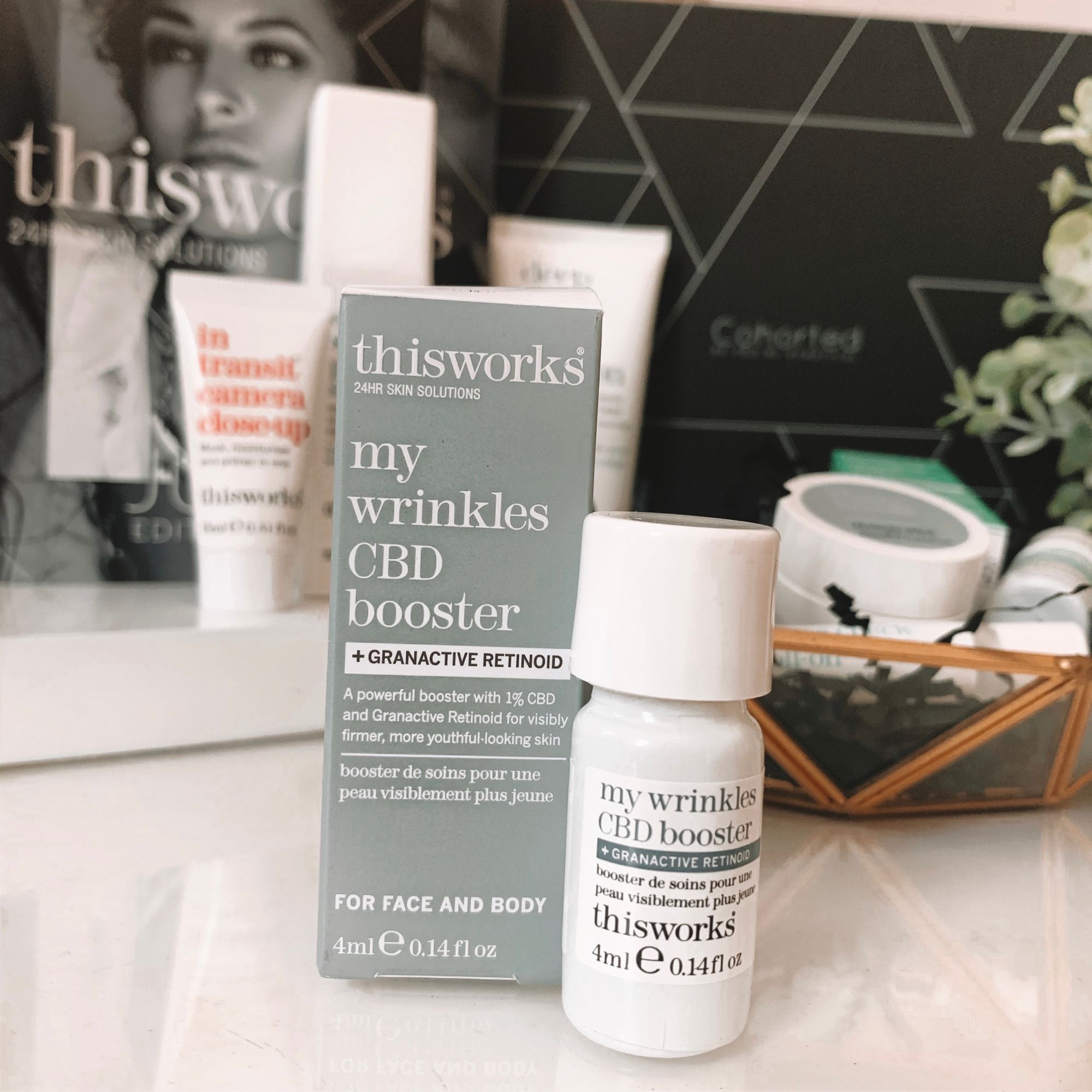 6. MY WRINKLES CBD BOOSTER + GRANACTIVE RETINOID
Worth £8.00
The second product from the new CBD Booster Range, the My Wrinkles CBD Booster + Granactive Retinoid. This contains 1% hemp derived CBD, vitamin E and granactive retinoid and works to reduce the appearance of fine lines and wrinkles, leaving firming, younger looking skin behind.
Like with the Evening Detox CBD Booster, you can either apply a few drops directly to your regular moisturiser, or apply directly to dry skin.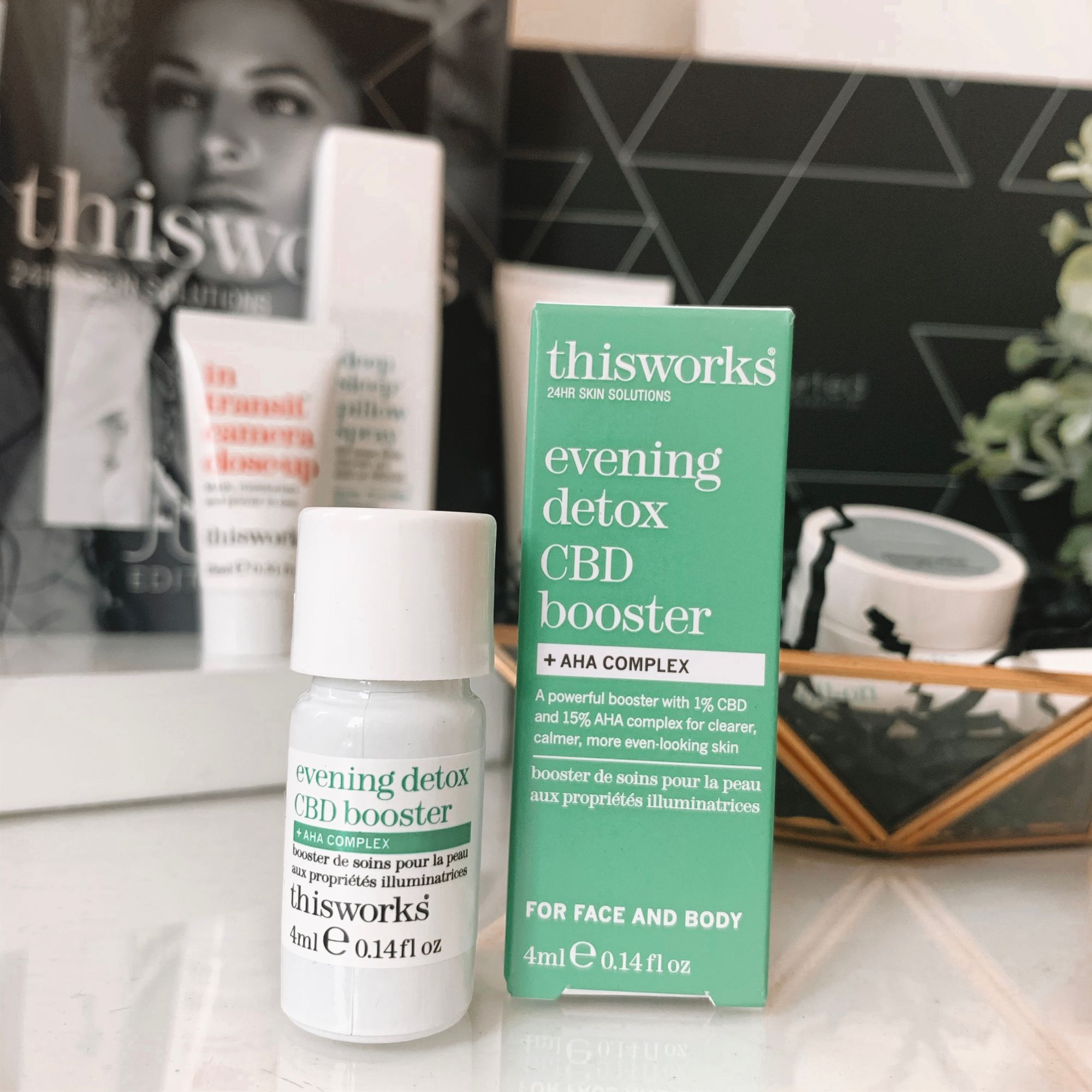 7. IN TRANSIT CAMERA CLOSE-UP
Worth £12.00
And the final product is definitely a cult classic – the In Transit Camera Close Up. The 3-in-1 moisturiser, mask and primer is the perfect way to add hydration to your skin and create the right base for makeup. It contains hyaluronic acid and caffeine to balance and regenerate the skin.