Whilst February is known as being the month of love, Look Fantastic have put their own twist on it with this year's February Beauty Box. The theme this month is Treasure and the box contains six beauty treats to help us celebrate self love and treasure ourselves. With everything going on in the world right now, it's a reminder that taking time for yourself is important and to make sure you prioritise yourself.
Packaged in a peach coloured box, the products are worth £51 and include a full sized product. The colour represents three of Look Fantastic's core values, appreciation, sincerity and gratitude.
If you're new to the Look Fantastic Beauty Box, it's a monthly subscription box where you receive six products every month, ranging from makeup and skincare, to haircare and cosmetics. The box is always worth over £50 and subscriptions start from only £13 per month. If you want to subscribe you can sign up for a 1, 3, 6 or 12 month subscription and you can also use discount code BOUXBB to get 10% off your first box.
Here are the six treasures inside the Look Fantastic February Beauty Box:
1. Eyeko - Galactic Lid Gloss 4ml
The smallest product in the box is from Eyeko and it's the Galactic Lid Gloss in one of two shades. You either receive shade 'Zodiac' which is a warm copper shade, or Stardust which is more of a silver shimmer. A little goes a long way with this liquid eyeshadow and the product can easily be built up to create a sparkly nighttime look.
2. Illamasqua - Mini Beyond Veil Primer 6ml
A mixture between two iconic Illamasqua products, the Beyond Veil Primer combines the Hydra Veil Primer and Beyond Powder. The jelly like consistency is hydrating and primes the skin perfectly for makeup. It contains vitamin C and fruit extracts to help brighten the skin.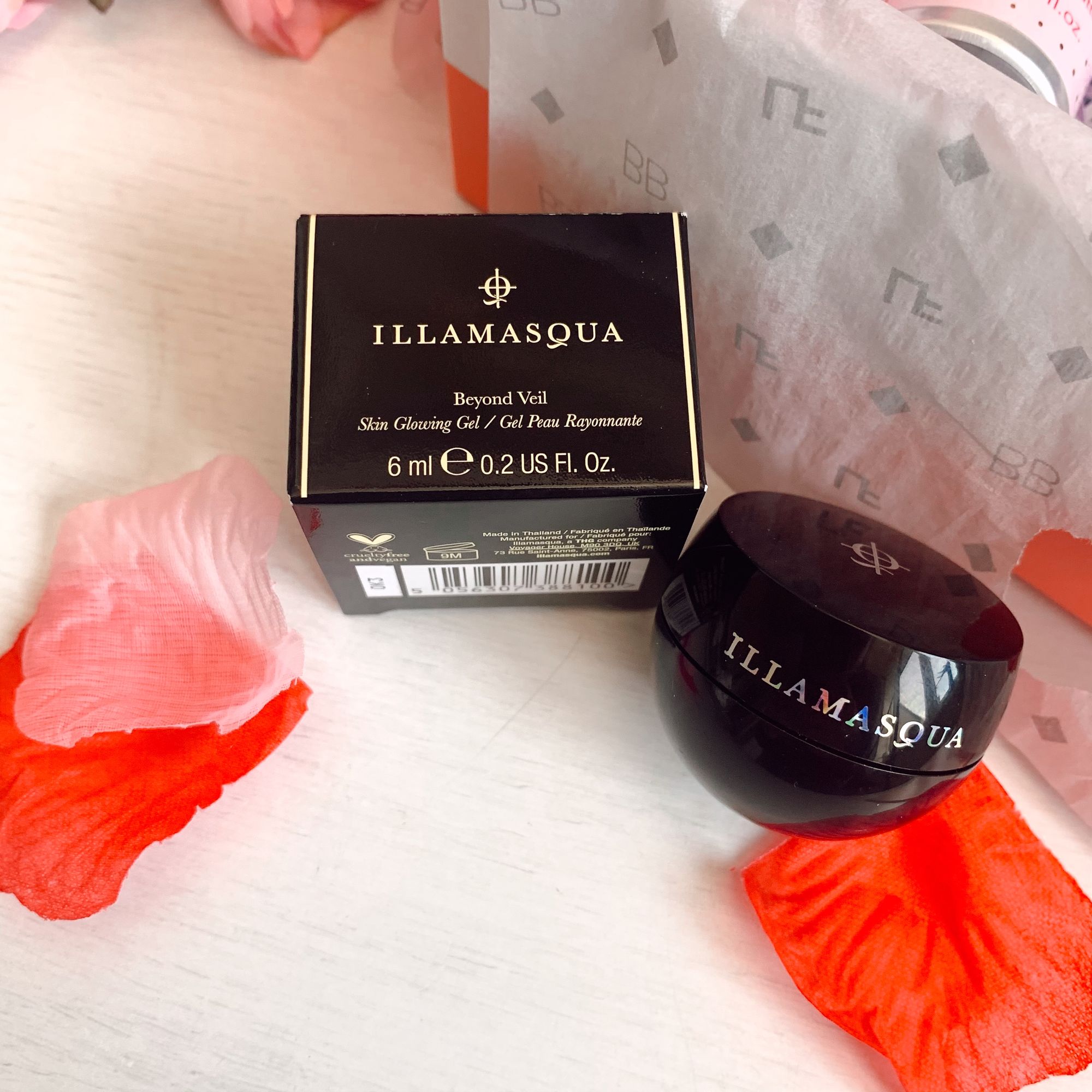 3. Balance Me - AHA Glow Mask 10ml
Next is the AHA Glow Mask by Balance Me. This chemical exfoliating mask works to remove dead skin cells and brighten the complexion. It contains a combination of glycolic acid, lactic acid, malic acid and tartaric acid, along with kaolin clay and linden and it only needs 10-15 minutes to work it's magic on your skin before being removed with a cloth.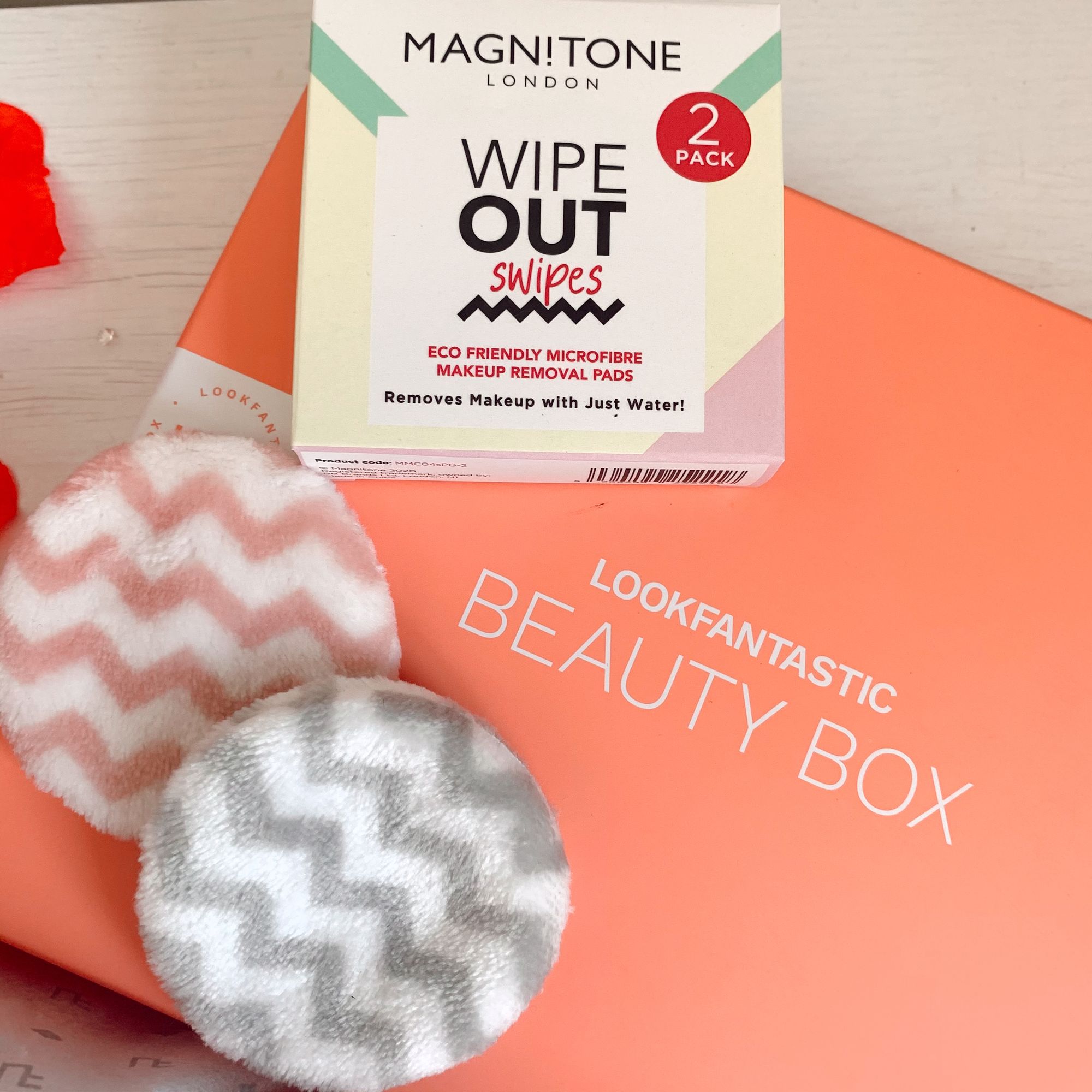 4. Magn!tone London - Wipeout 'Swipes' Eco-Friendly Makeup Remover Pads 2pack
If you're trying to do your bit for the environment or you're trying to be more eco-friendly, these are a great product. The Wipeout Swipes from Magnitone London are 2 microfibre makeup removal pads which require no products, just water, to remove makeup. The pads are so soft on the skin and can be washed 1000's of times and reused.
5. Bubble T - Strawberry Macaron Body Butter 50ml
Rich moisturisers are essential in winter and what's better than one which smells incredible?! This strawberry macaron hand and body butter from Bubble T contains strawberry extract and essential oils to keep your skin smooth and hydrated in this colder weather. It can either be used as a hand or body cream.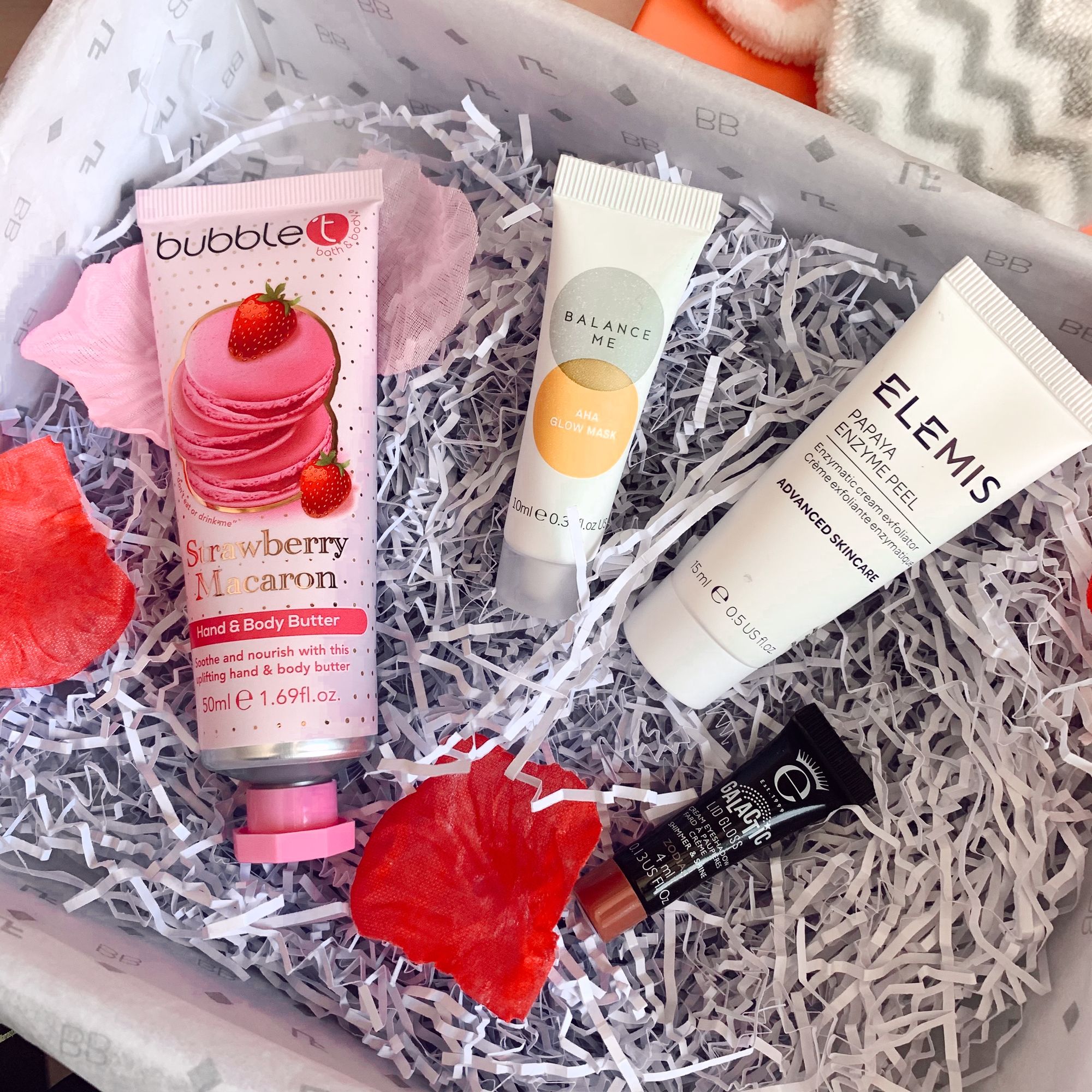 6. Elemis - Papaya Enzyme Peel 15ml
The final product is one of two - this Elemis Papaya Enzyme Peel or a Madara SOS Hydra Recharge Cream. The Elemis Papaya Enzyme Peel works to exfoliate the skin with 7 active ingredients including papaya, pineapple, algae, milk protein, sunflower oil and vitamin E. The Hydra Recharge area from Madara is a rich moisturiser providing a protective layer between your skin and the environment.
As always the booklet gives us a sneak peek into the March Look Fantastic Beauty box and next month we will be receiving a Christophe Robin Regenerating Hair Mask worth £9.77. The theme for the March box is female empowerment to celebrate International Women's Day so I can't wait to see what the other products are!