There's nothing better than walking through your front door after a long day and being greeted by your favourite scent... right? I love candles and anything which makes my house smell insanely good so when We Make Scents got in touch to send me some of their new wax melts... of course I said yes!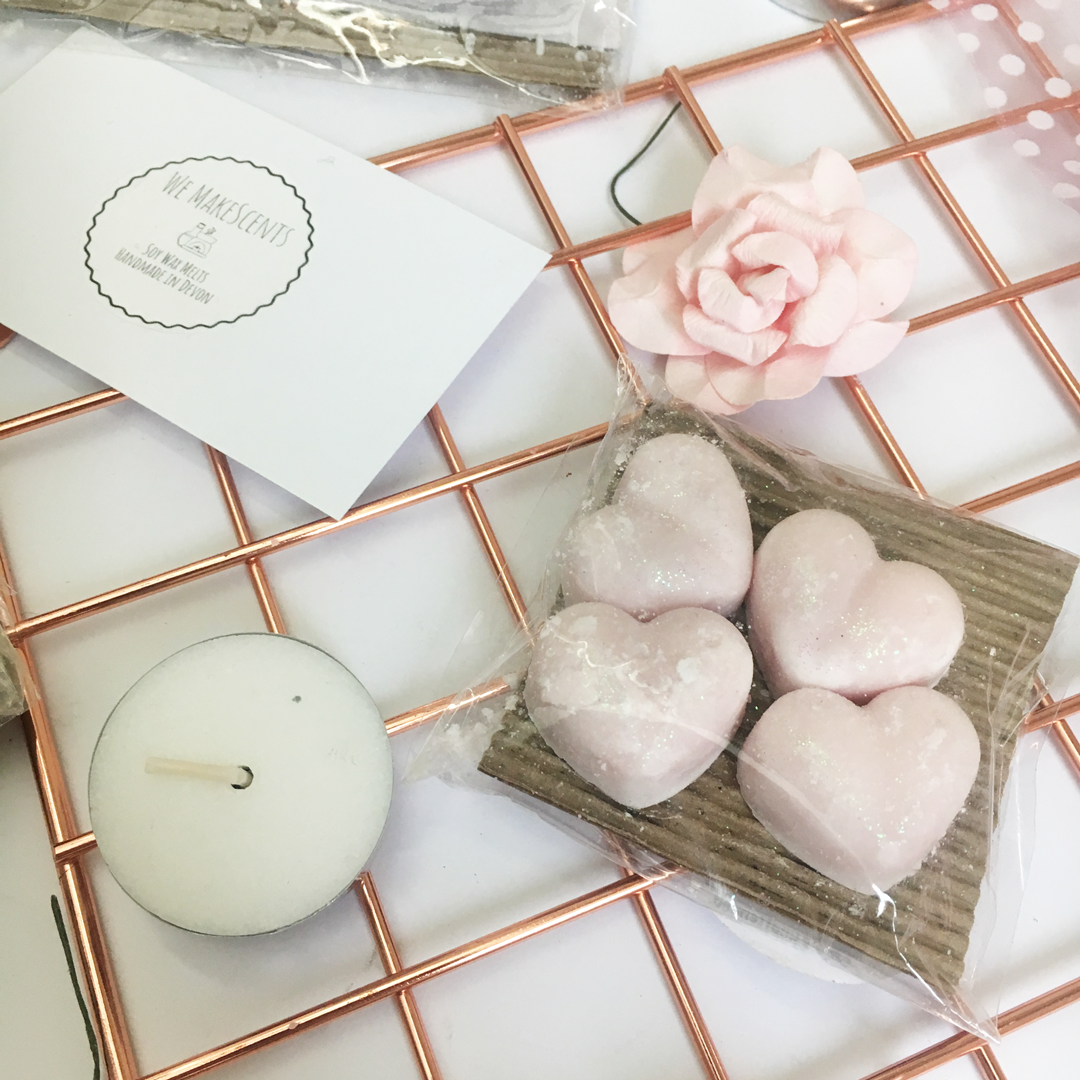 We Make Scents is a mother daughter duo based in Devon who make the cutest wax melts by hand! But what's pretty cool is that the scents aren't just random scents... they're well known perfumes and products (well as close as possible!).
In my package there were six of the different scents for me to try... Angel, Snow Fairy, Alien, Dove, Pixie Dust and Daisy.
Alien and Dove were larger bars (chocolate bar style) made up of ten squares and the other scents were the cutest little heart shapes. All of them were super sparkly and just looked amazing! Alien is my all time fave perfume so I was super excited to find that it smelt so similar!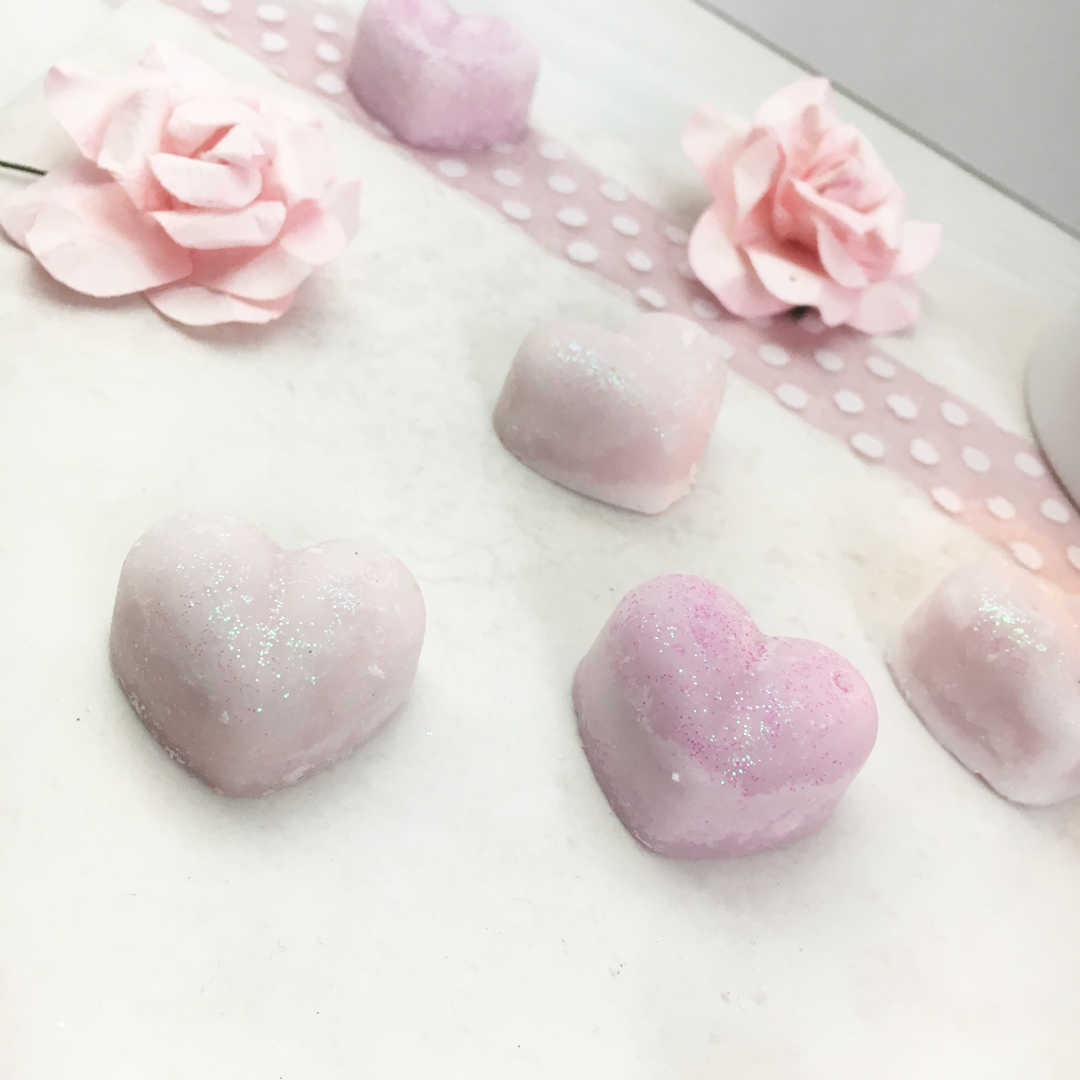 So this was the first time I have tried wax melts as I'm more of a candle kinda gal (after trying to find the wick and then Googling how to use them, I bought my first lantern!) but these have definitely changed me!
Take a look below to see the pictures I captured of Pixie Dust being used! It's super pretty and the smell is SO good! It flows through the entire house and lasts for ages!
It takes only a few minutes for the actual wax heart to melt but the scent lingers for hours... long after the tealight has gone out.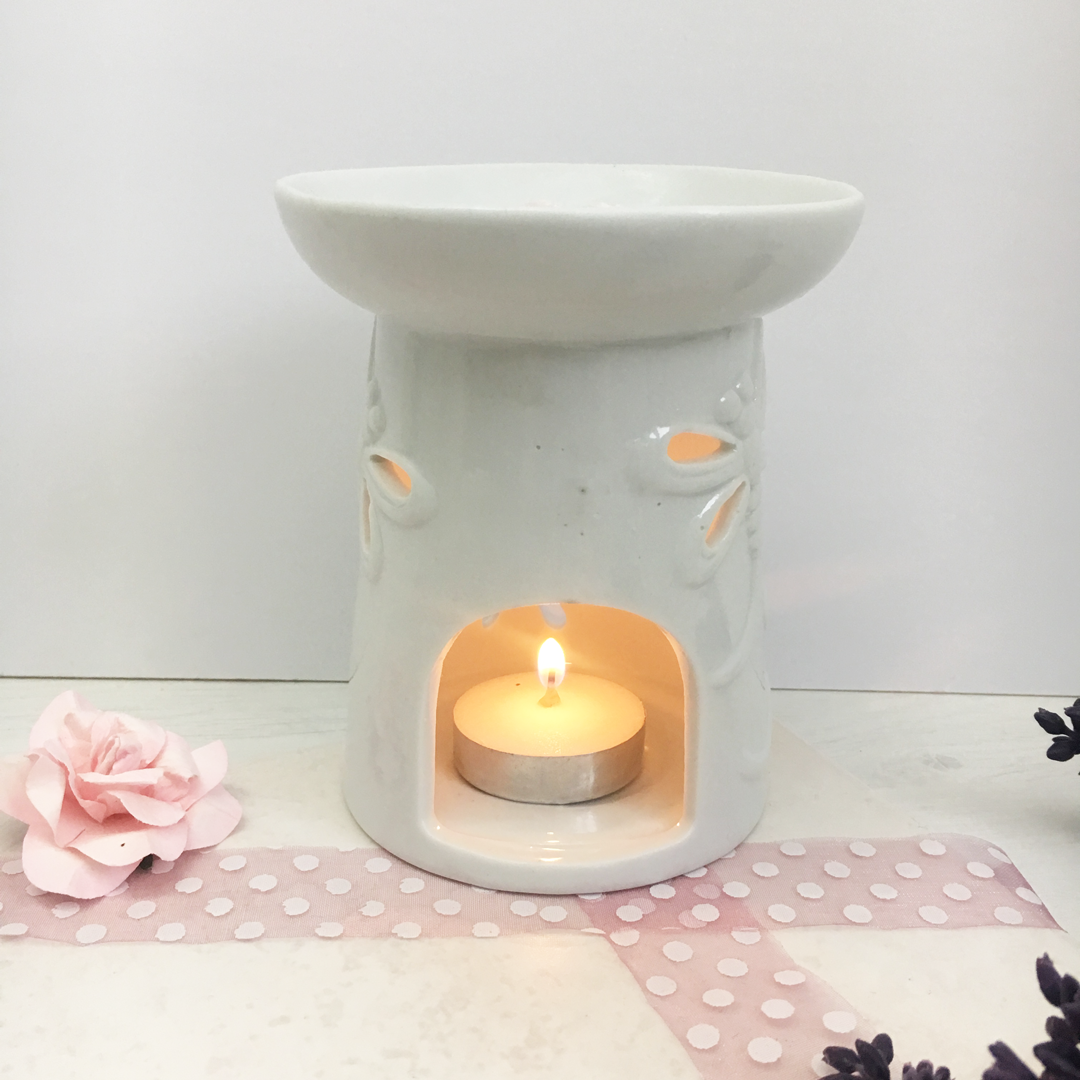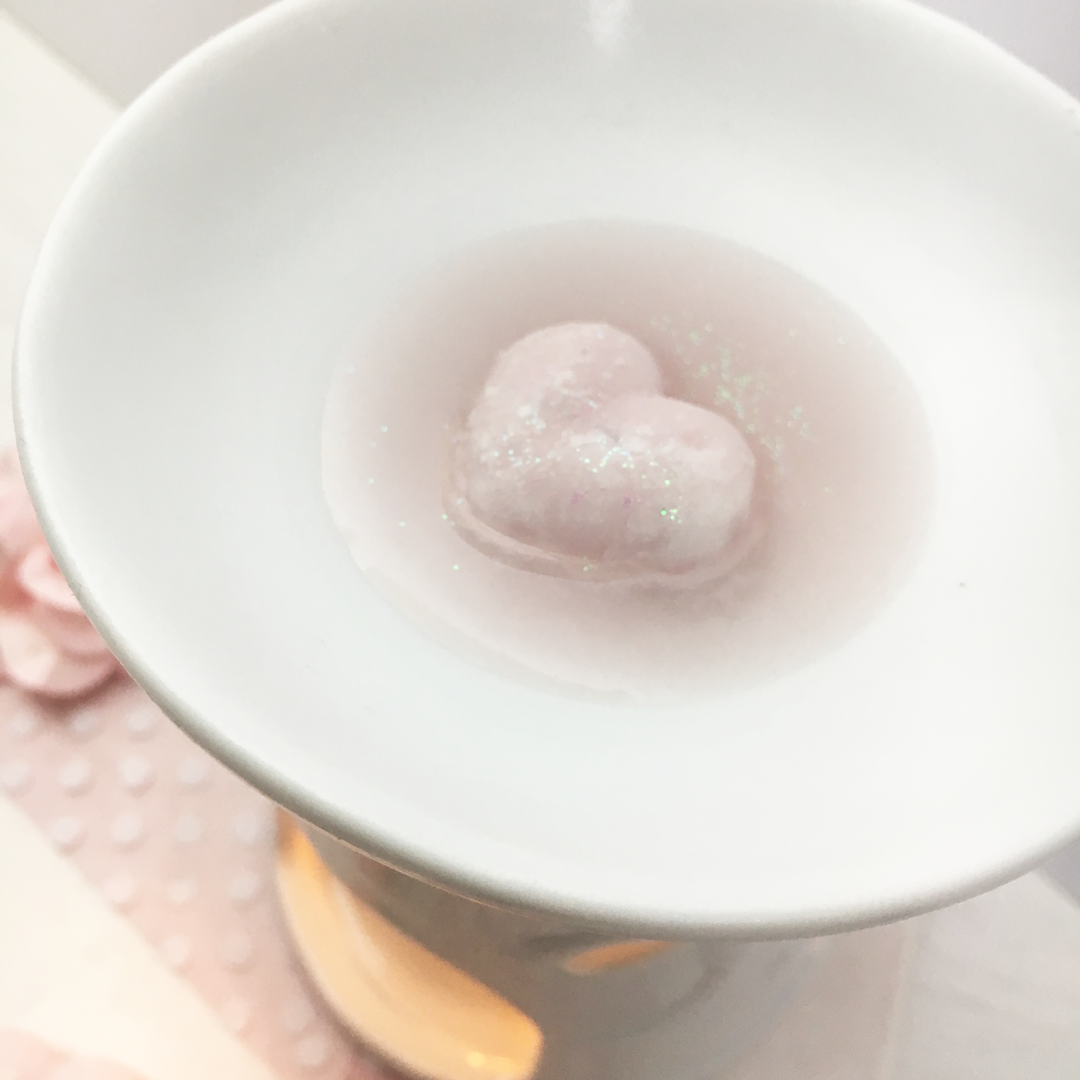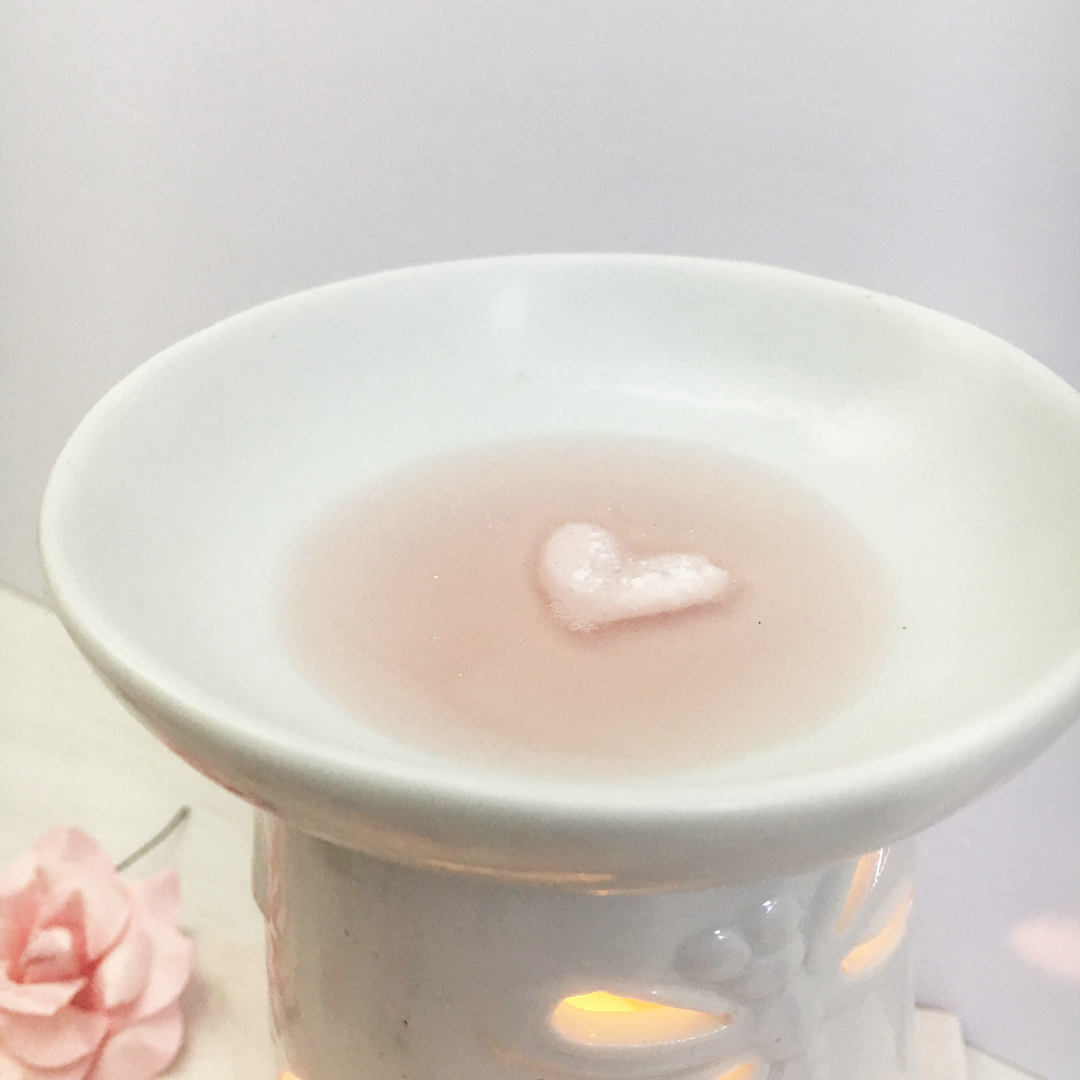 If you're a wax melt virgin like me, then you need to try these! Not only do they seem to last wayy longer than candles... they also smell insane and they're super cheap! Here are the prices:
6 hearts - £3.00
1 Bar - £3.50
And if you're a unicorn fan, they also sell Unicorn shaped melts which are slightly thicker than the hearts which are on sale for £2.25 for a pack of 3!
We Make Scents sell the wax melts on their Facebook page or you can send them a direct message on Instagram (I'll link both below.) They're currently in the process of setting up an Etsy store too so keep your eyes peeled!
P.S Whilst I only tried six scents, there are so many to choose from and they bring out new scents pretty regularly. You can keep up to date with their new releases on Facebook and Instagram.
Check out their Facebook here and their Instagram here.
Okay so you might have seen that on a few of my product review posts I've started including a mini review from my boyfriend... I mean, sometimes it's nice to hear what the guys think, right?
So here are Danny's thoughts after being volunteered to try out all of these scents with me (he had no choice really).
Danny's Verdict
Candles...
Tealights...
Wax melts...
They're all pretty much the same to me. I'm a man - we just don't get it.
BUT, girls, I'll be honest. These things will have your house smelling like you're living inside of a chick flick (in a good way!)
Even I lit a few tealights to get another nose-full at one point. (And that's coming from an ex-personal trainer, ex-engineer with a kick-ass beard!)