You might be daydreaming of a summer holiday or travelling the world but with that not looking likely anytime soon, this month Glossybox are bringing the world to us.
The theme of the June Glossybox is 'World of Beauty' and inside they've packed in five full sized products from all over the world.
Without leaving home you can try a box of gorgeous skincare and makeup products from five different countries. This box is perfect for a lockdown pamper and it also gives us tools we can take with us when it's safe to travel again!
Let's take a look at what is inside the June Glossybox.
1. HUDA BEAUTY – LIFE LINER IN 'VERY VANTA'
worth £18
First up was the sneak peek we had from last month's box – the Life Liner from Huda Beauty.
This is a dual ended liner we can use to create the perfect eye look. One end is a liquid liner to get the precise cat eye flick on the top lashes and the other end is a pencil for the lower lash line or water line. Both liners are waterproof and smudge proof so don't worry about transfer! Usually I forget when I'm wearing eyeliner and I rub my eyes and end up resembling a panda… this shouldn't happen with this!
The Life Liner is worth £18 which is already almost double the price of the box! Insane value as always from Glossybox!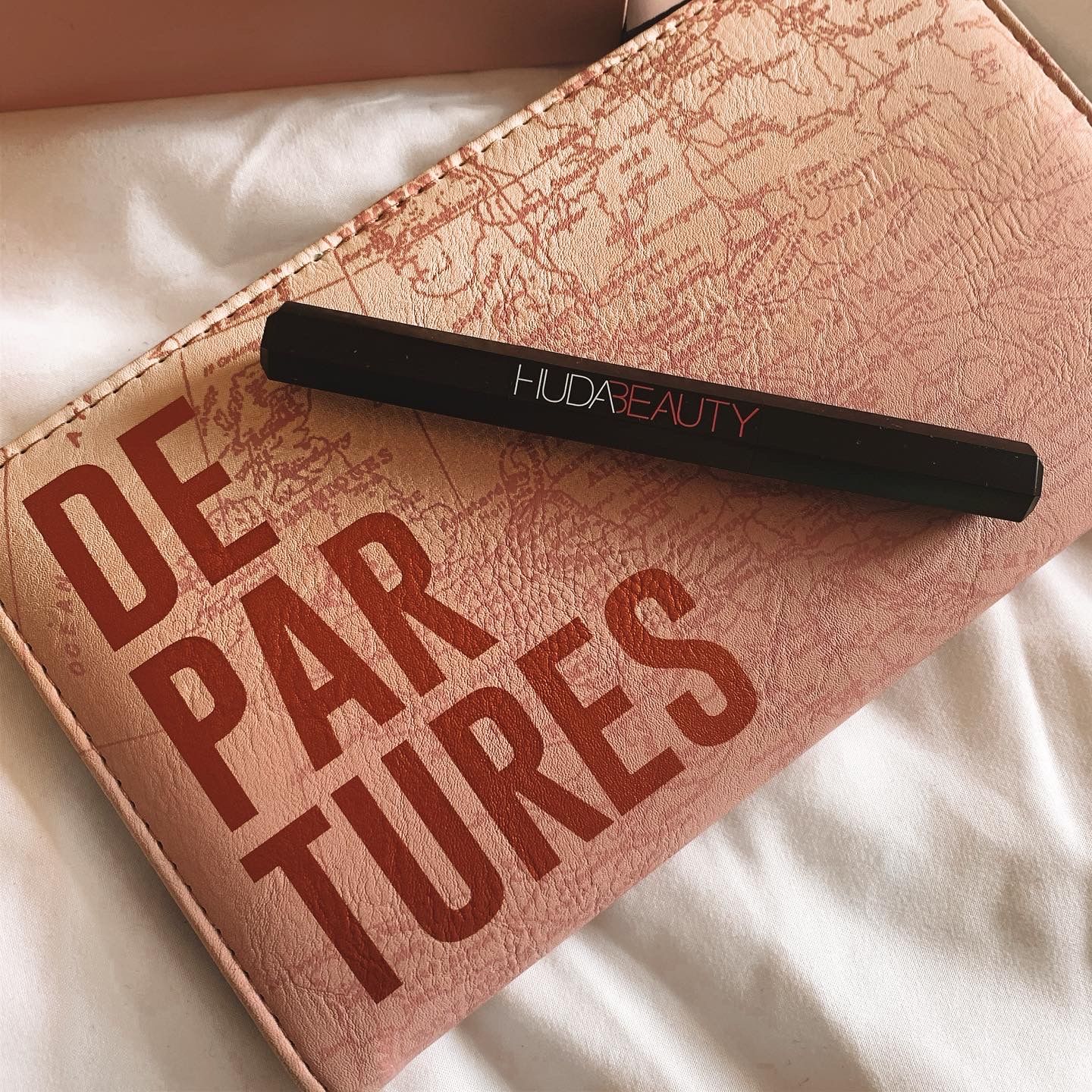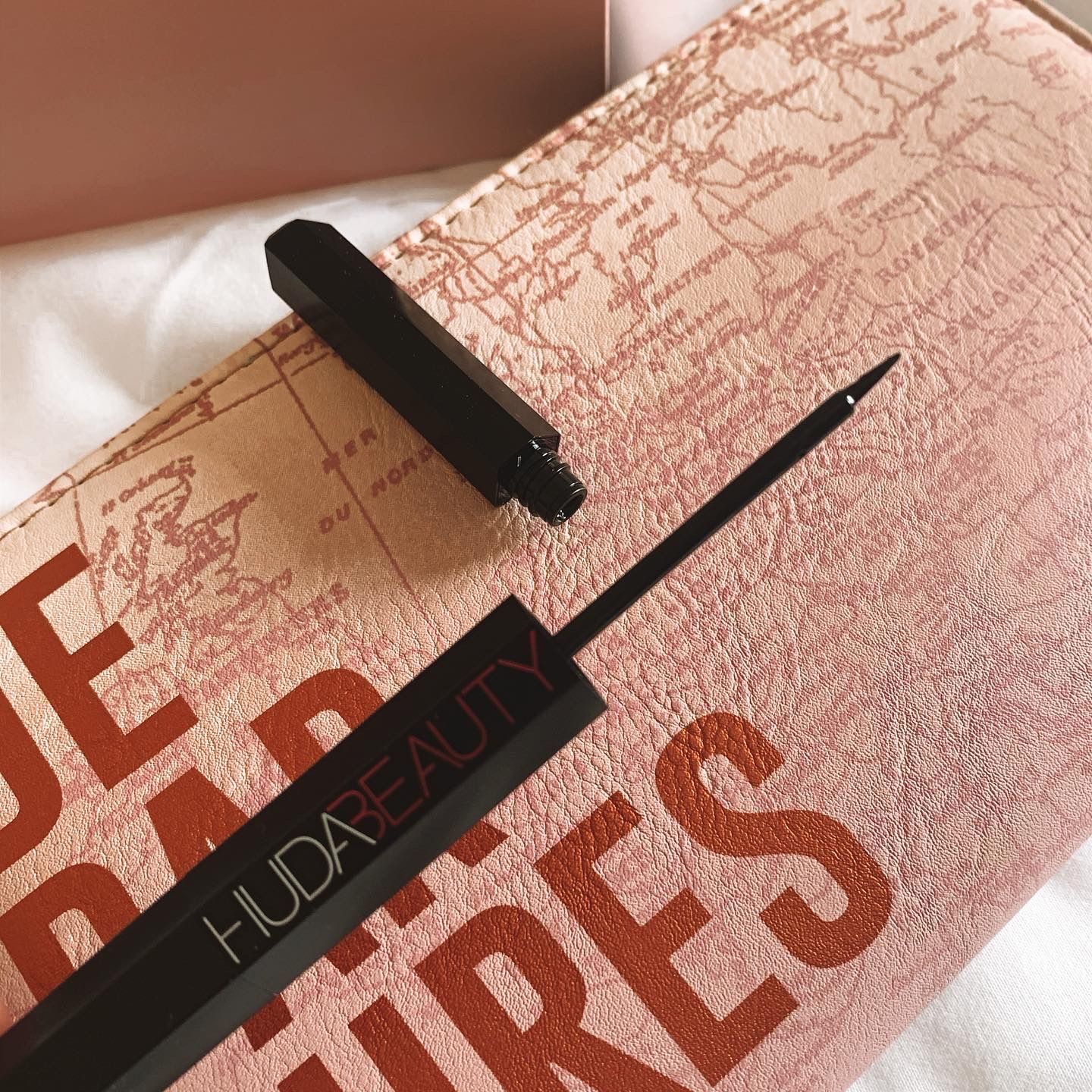 2. THE VINTAGE COSMETIC COMPANY – MAKEUP REMOVING CLOTHS
worth £7.99
Next up is a skincare product from The Vintage Cosmetic Company. A brand I've not heard of before but im loving their packaging! Inside there are two makeup removing cloths – if you've not seen these type of cloths before then you're in for a treat. These are basically micro fibre cloths which remove your makeup and cleanse your face with only water… yup, just water.
One side of the cloth is designed to remove your makeup and the other side is to exfoliate the skin. You don't need to apply any cleansers or toners… just water.
So if you're trying to make your skincare routine more 'green' and sustainable, these are the perfect addition!
You receive one of two designs, leopard print or zebra print.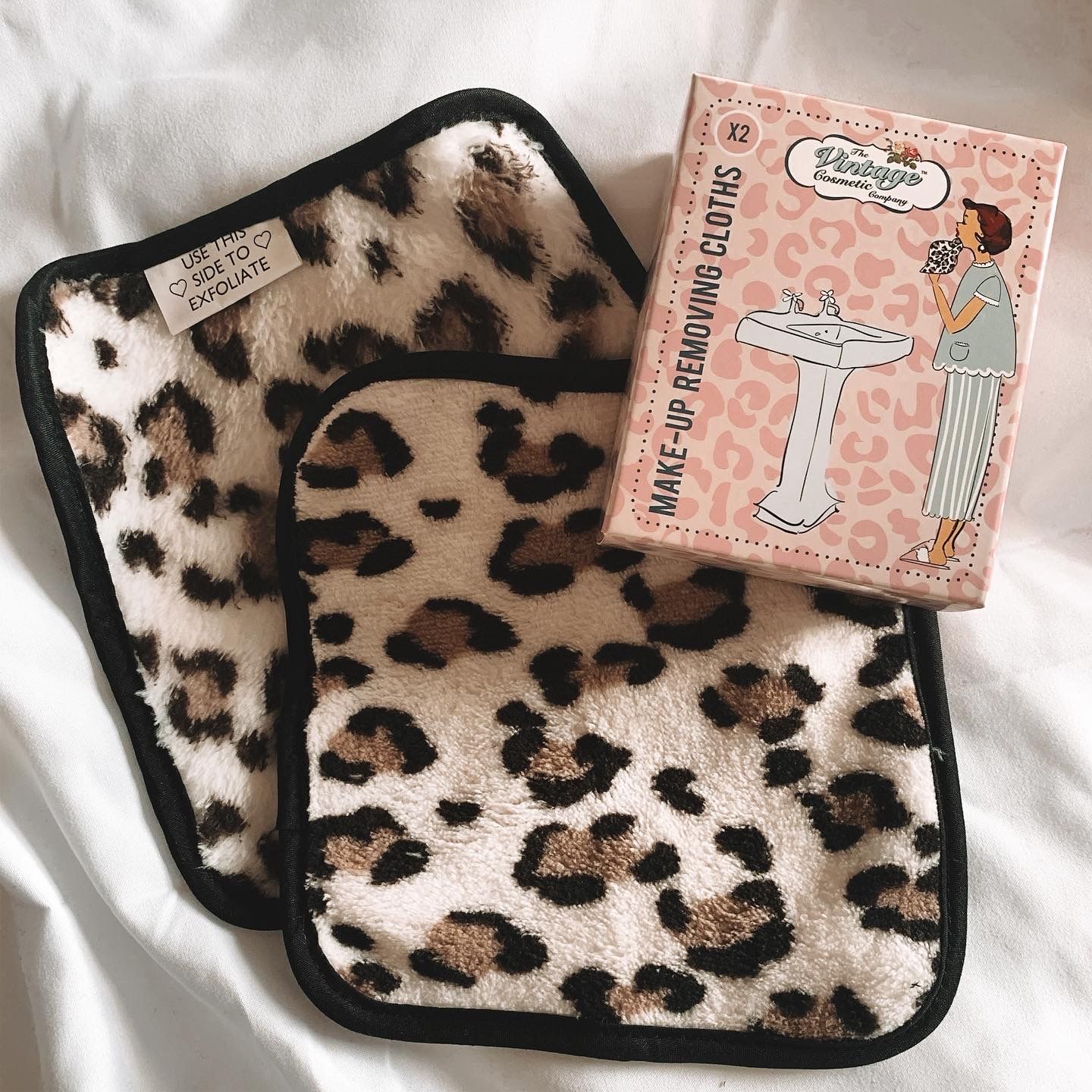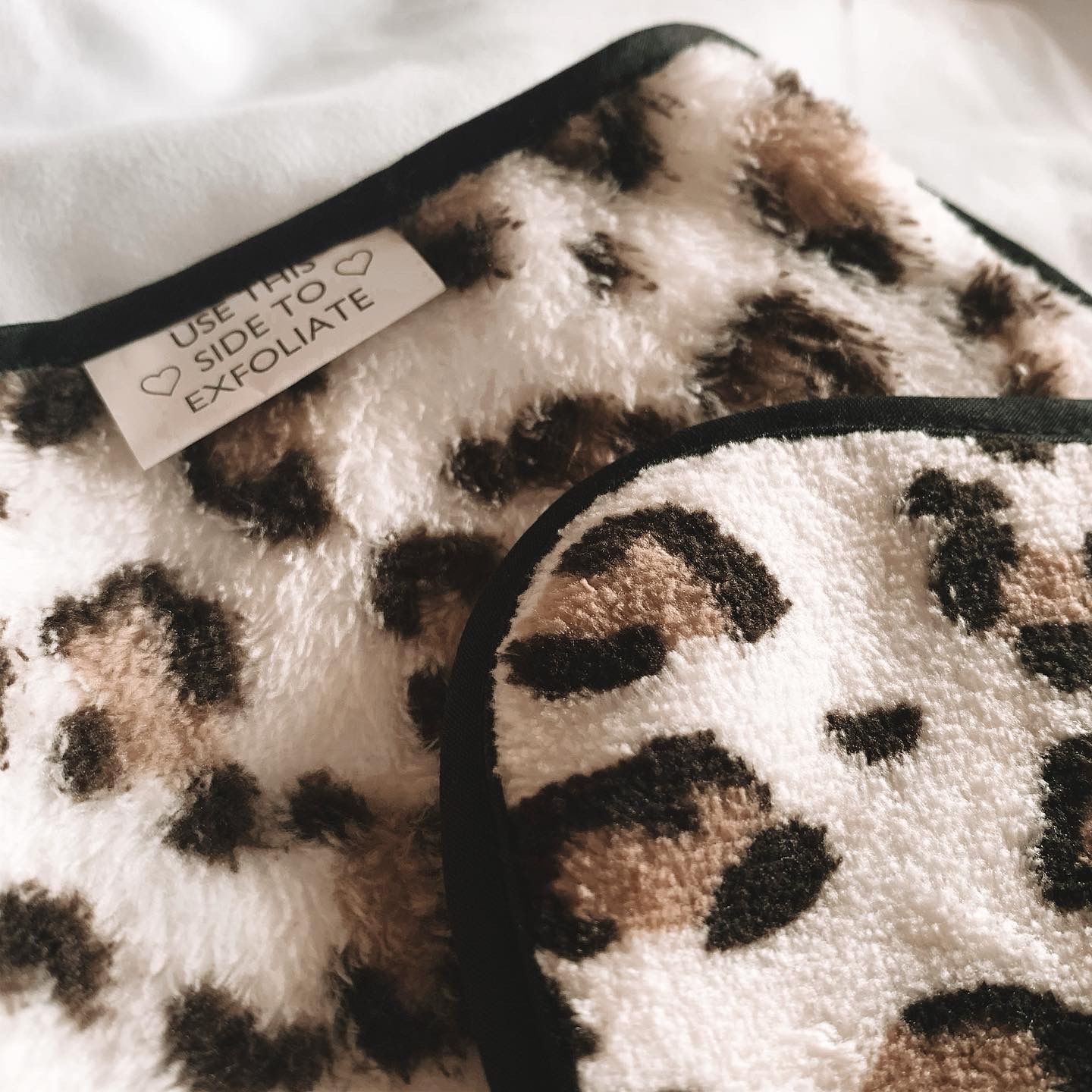 3. LASPLASH COSMETICS – BRUSH SET
worth £15
If you got your hands on the Glossybox advent calendar last year then you will have already been introduced to this brand.
All the way from LA (the clue's in the name) we have a brush set made up of two eyeshadow brushes to use together to get the perfect eyeshadow look. The fluffy brush is perfect for applying shadow to the lids and blending out and the smaller one is perfect for adding more definition in the crease.
You could even use the smaller angled brush to apply eyeshadow as a liner across the top lash line and even under the bottom lashes.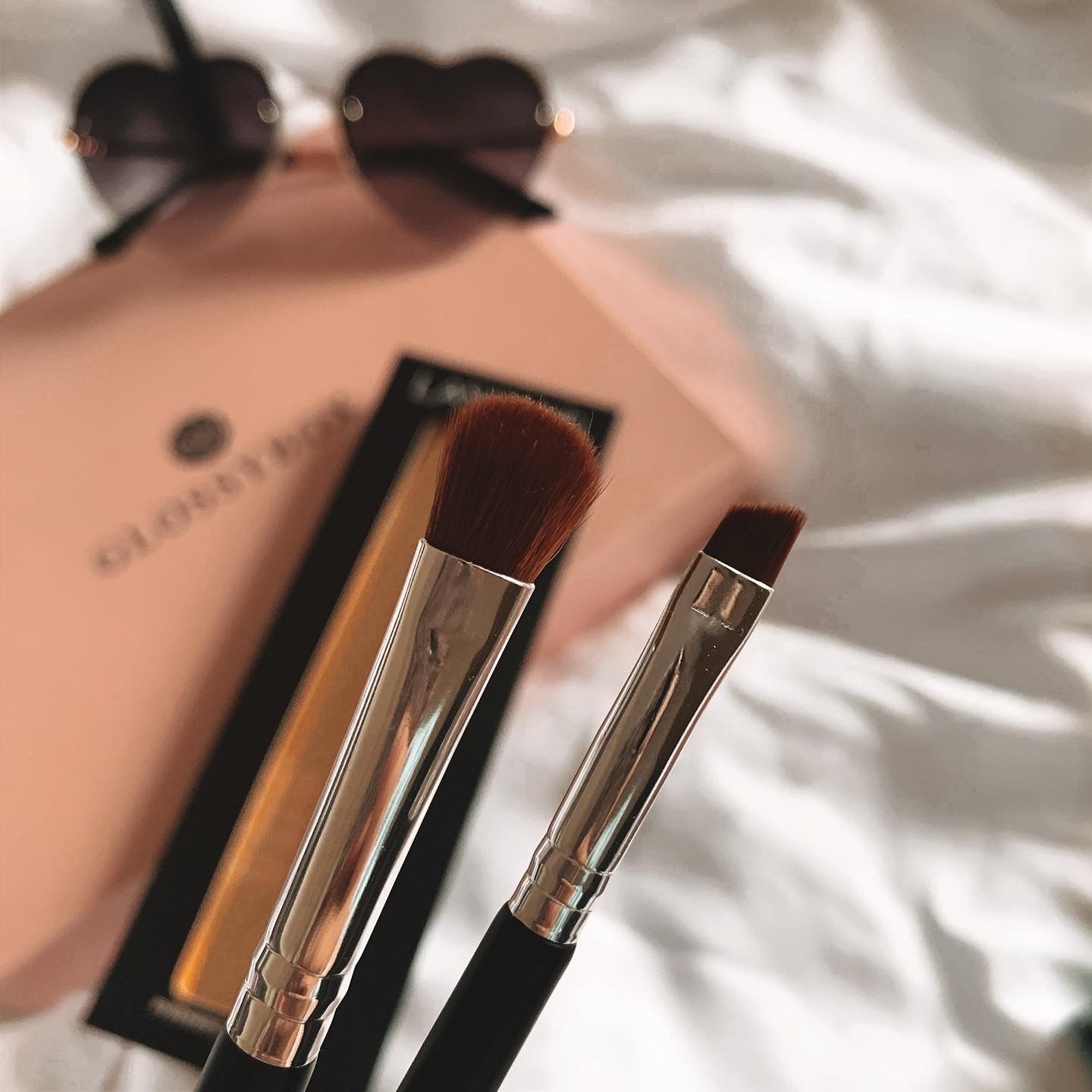 4. MODELCO – LIQUID METAL EYESHADOW IN 'CHAMPAGNE'
worth £15
I'm sure everyone has heard of ModelCo – from sunny Australia! Their Liquid Metal Eyeshadow has got to be my fave product from the box this month.
It's rare I use a liquid eyeshadow but this one is a game changer. In the gorgeous golden colour 'champagne', a little goes a long way. Apply to your eyelids and blend out for the ultimate glowy pigmented eye look.
I also tried this on the back of my hand and discovered that it duals as an incredible highlight! Apply a small amount to cheekbones (or collarbones) and blend out for a gorgeous summer glow. I'm obsessed!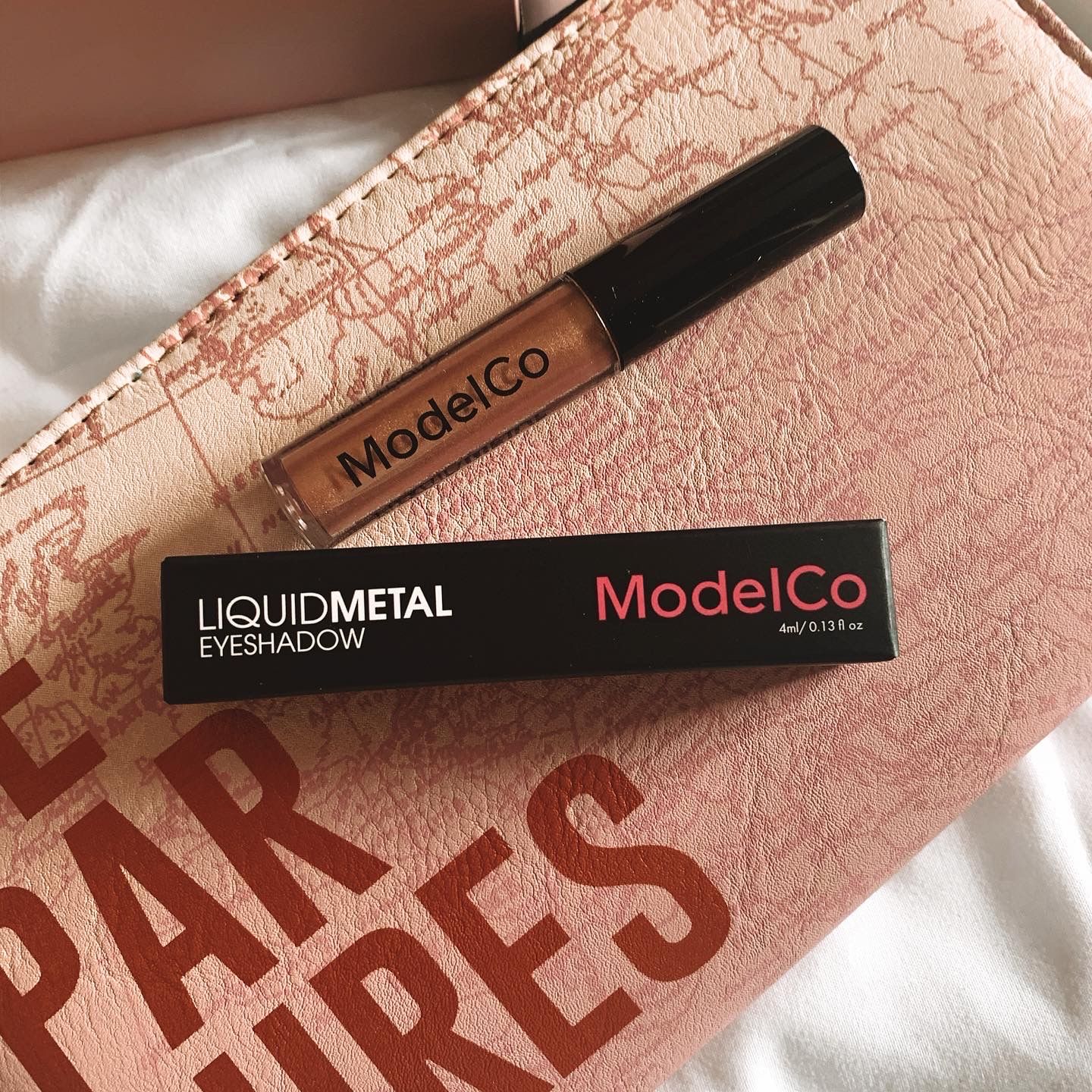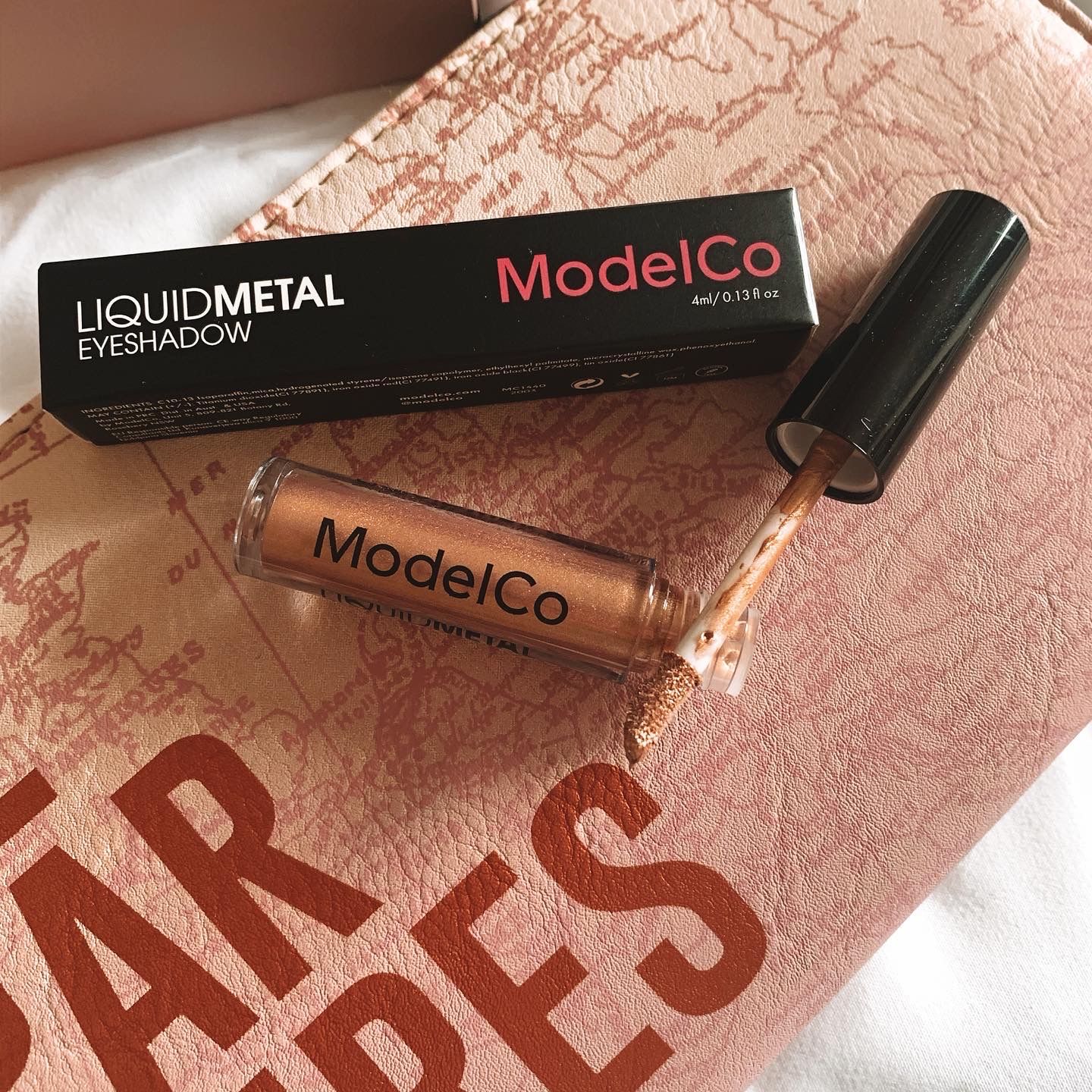 5. BEAUTANIQ BEAUTY – GUARDIAN ANGEL EYE MASKS
worth £5
The final product in this month's box is from Beautaniq Beauty. Another brand I've only just discovered and it's homegrown too! They focus on vegan, natural skincare and they are also cruelty free too so that's a big thumbs up.
Their guardian angel eye masks are in this months Glossybox. The masks are infused with green tea, hyaluronic acid, cucumber and rose extract so they're the perfect pick me up for tired eyes or to give eyes a little boost when you're getting ready.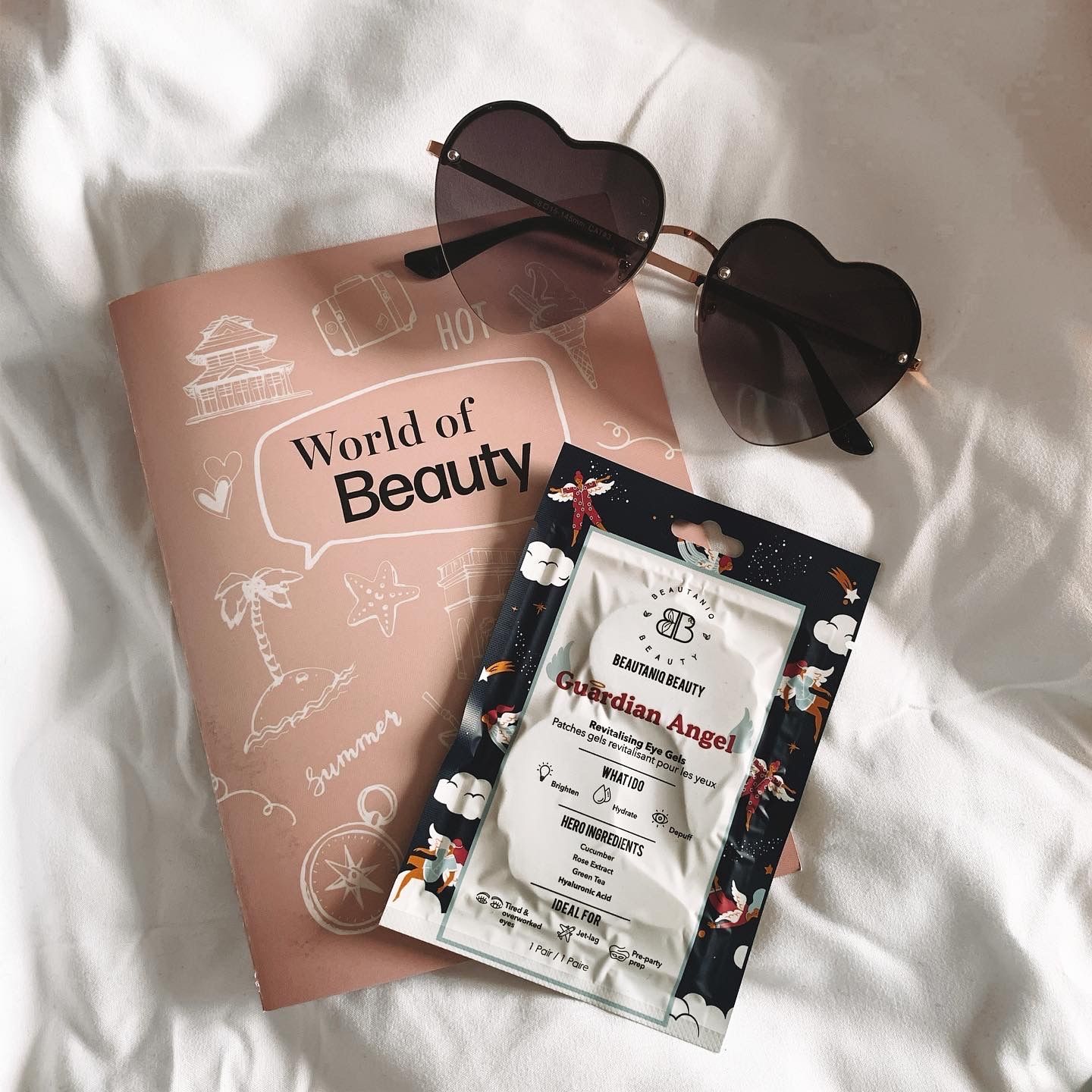 The five products in this month's Glossybox were all full sized and the value totalled £61! If you've not yet subscribed to Glossybox you can use code KTFXO to get 20% off your first box and get a box of goodies just like this one for only £8!
The June box and the June mystery box has sold out already but you can still pre-order the July box right now (which I believe is a special design!) which is also likely to be a sell out.
A Glossybox is the perfect pick me up in lockdown and it's a fab gift idea too! You can also purchase gifted subscriptions for your friends on the Glossybox website which I think is a lovely idea, especially during this time. It always puts a smile on my face receiving a box of goodies in the post 🙂
Also, another limited edition box is on sale soon! The Grooming Kit is back with it's third limited edition box for the man in your life. This one is always SUPER popular so if you want to make sure you get your hands on it, make sure you're subscribed and pick one up in priority access when they go on sale on 12th June at 9am. Non subscribers can get theirs at 12pm (if it's not already sold out!). The Grooming Kit will be £25 for subscribers and £30 for non-subscribers.
What did you think of the June Glossybox? Let me know in the comments!